Add a thin layer of Cayman Sorbet over Scale stencil on the canvas.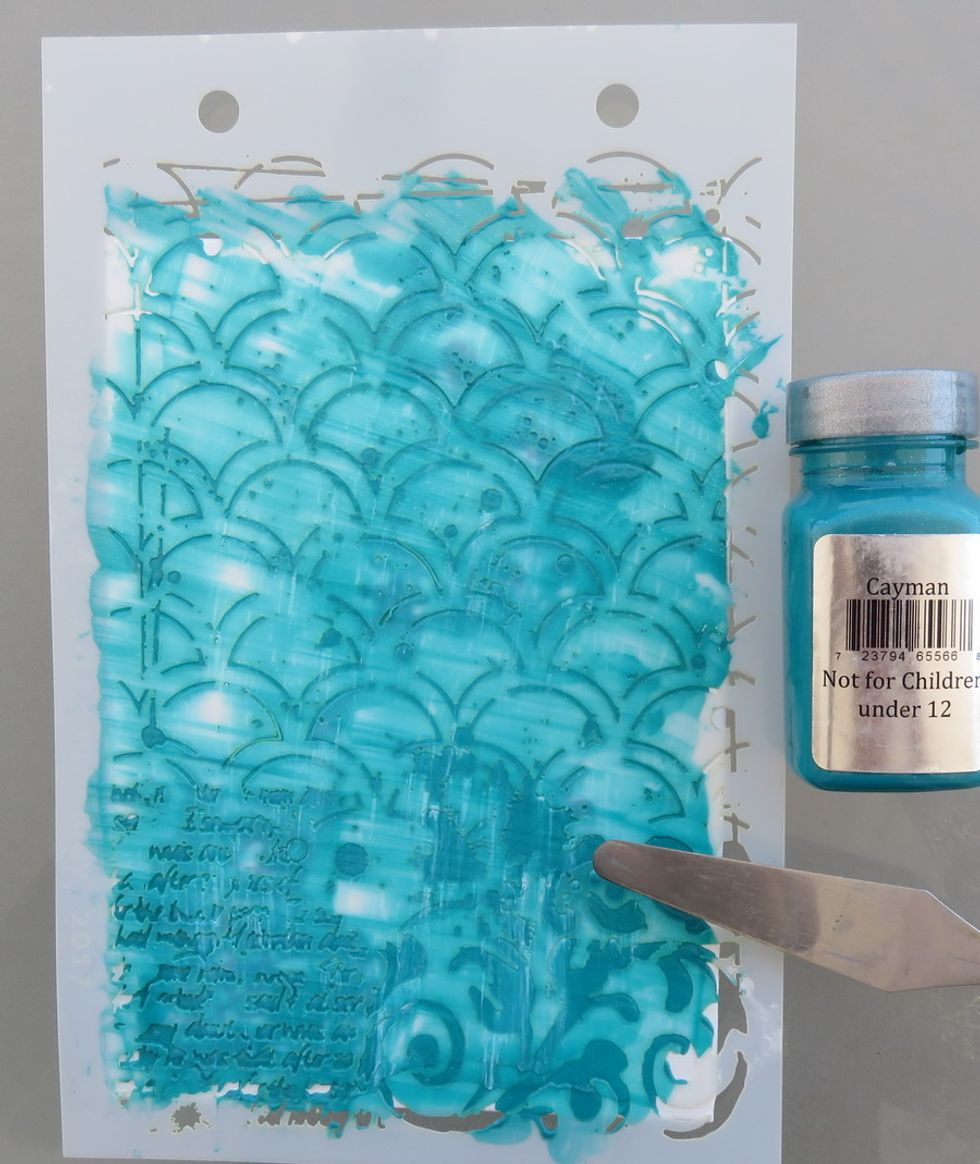 Don't wait too liong and wipe the paint as we only want the light image on the background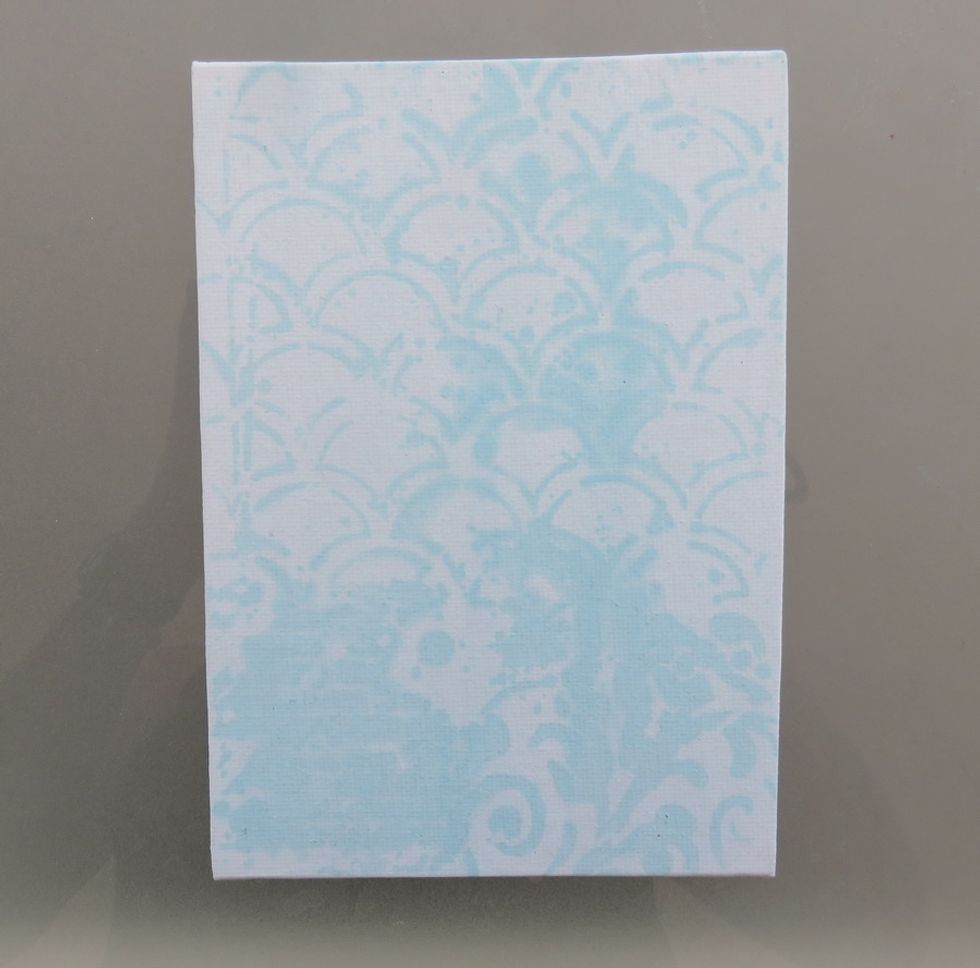 Add a pretty thick paint layer using Squared stencil and a mix of Orchid and Cameo Art Anthology paint. Let it dry as the layer is thick.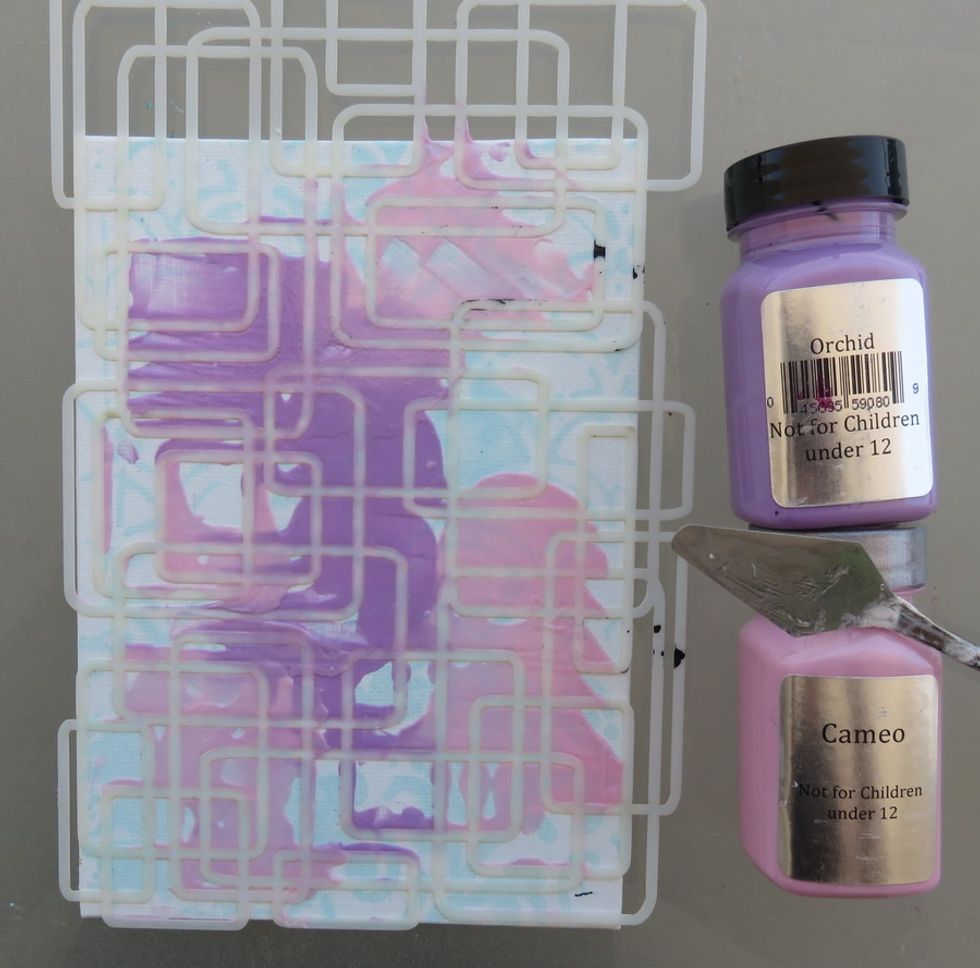 This is how it looks when dry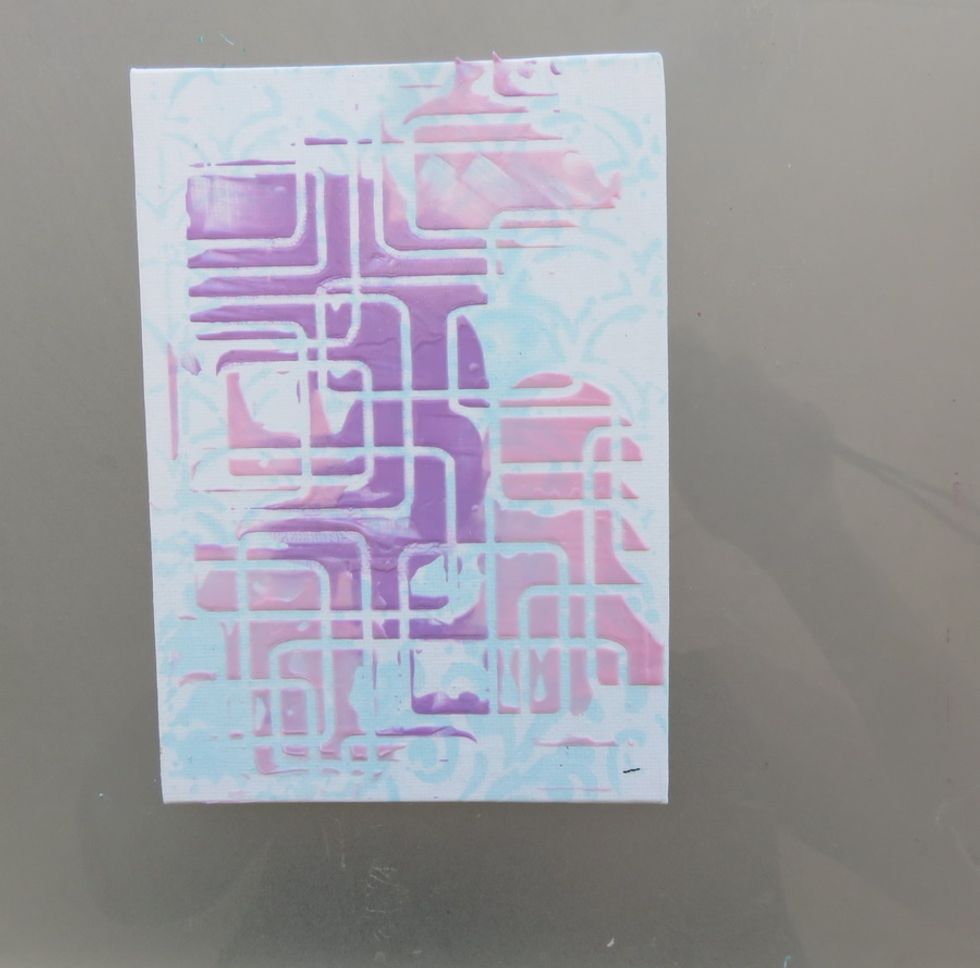 Paint a chipboard with Fiji paint - this is going to be the collage base.
Arrange all collage pieces over the canvas to see the composistion. All piece are painted with white gesso.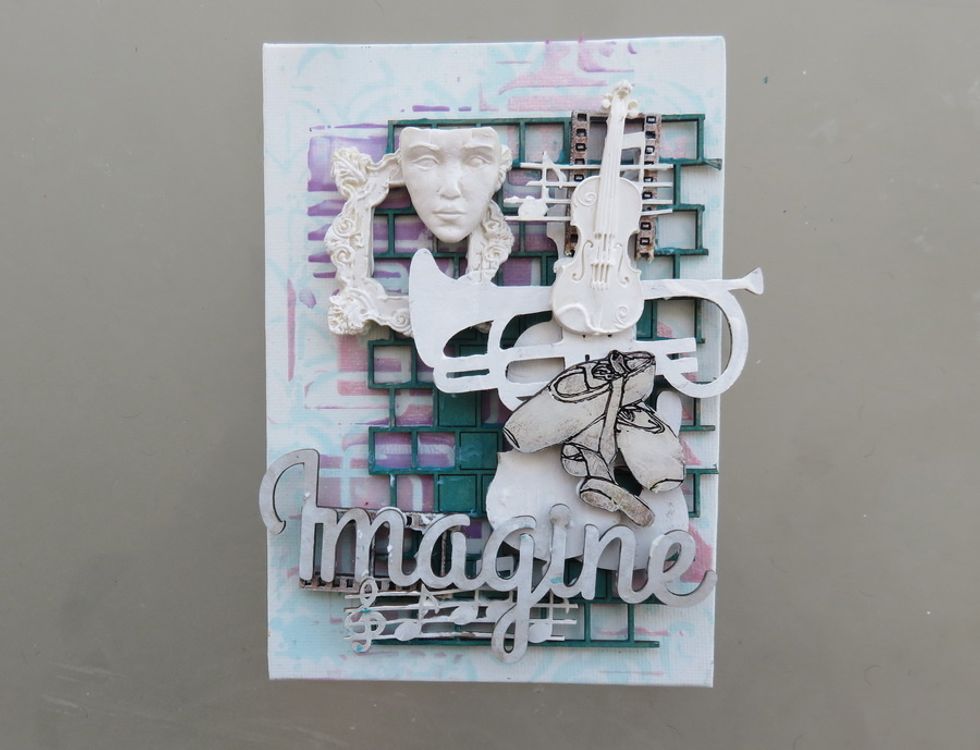 Color each piece with on of the paints as shown and then glue them over the basic chipboard. Use Wisteria, Vegas Gold, Cameo. Orchid , Fiji and Rose paints.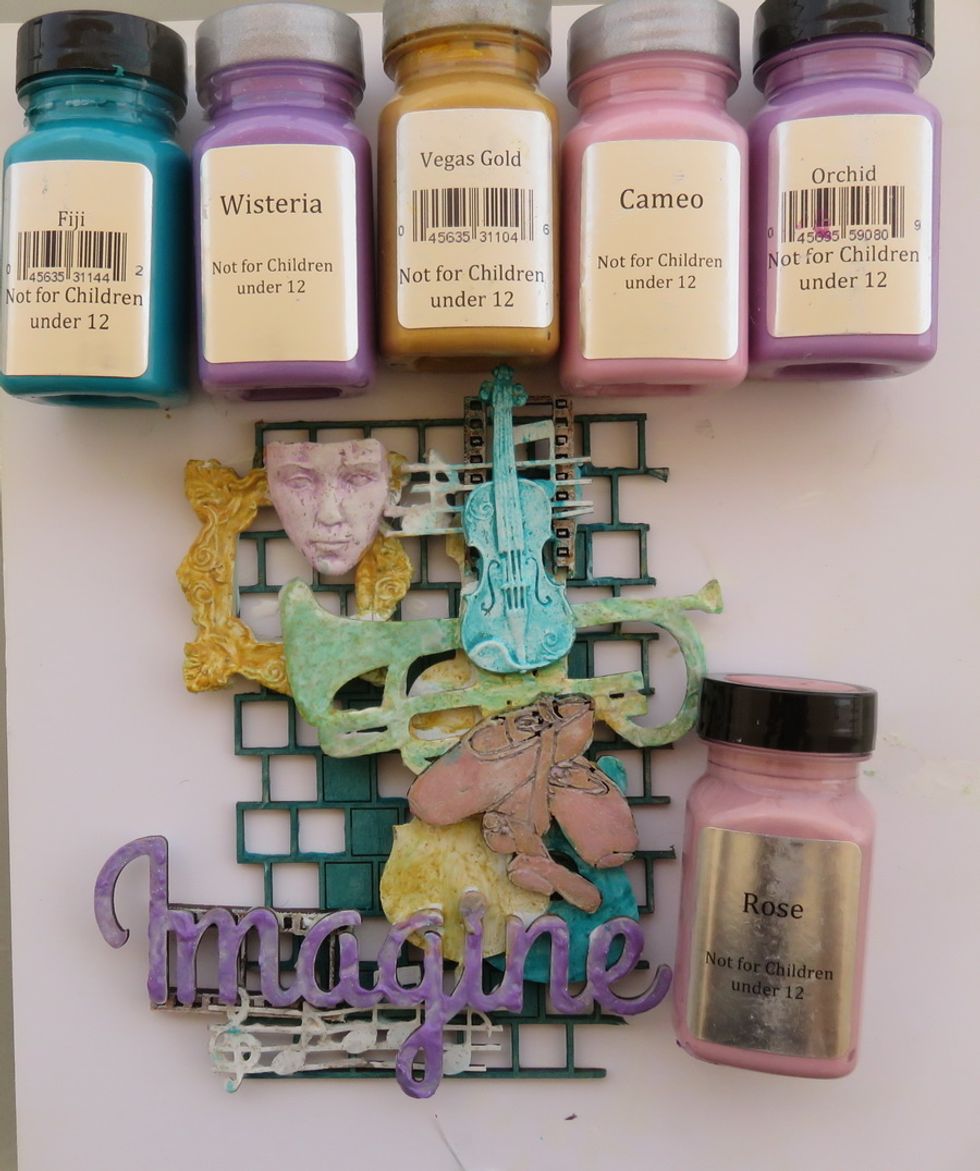 Add some random splashes of Wild Orchid Colorations spray as shown.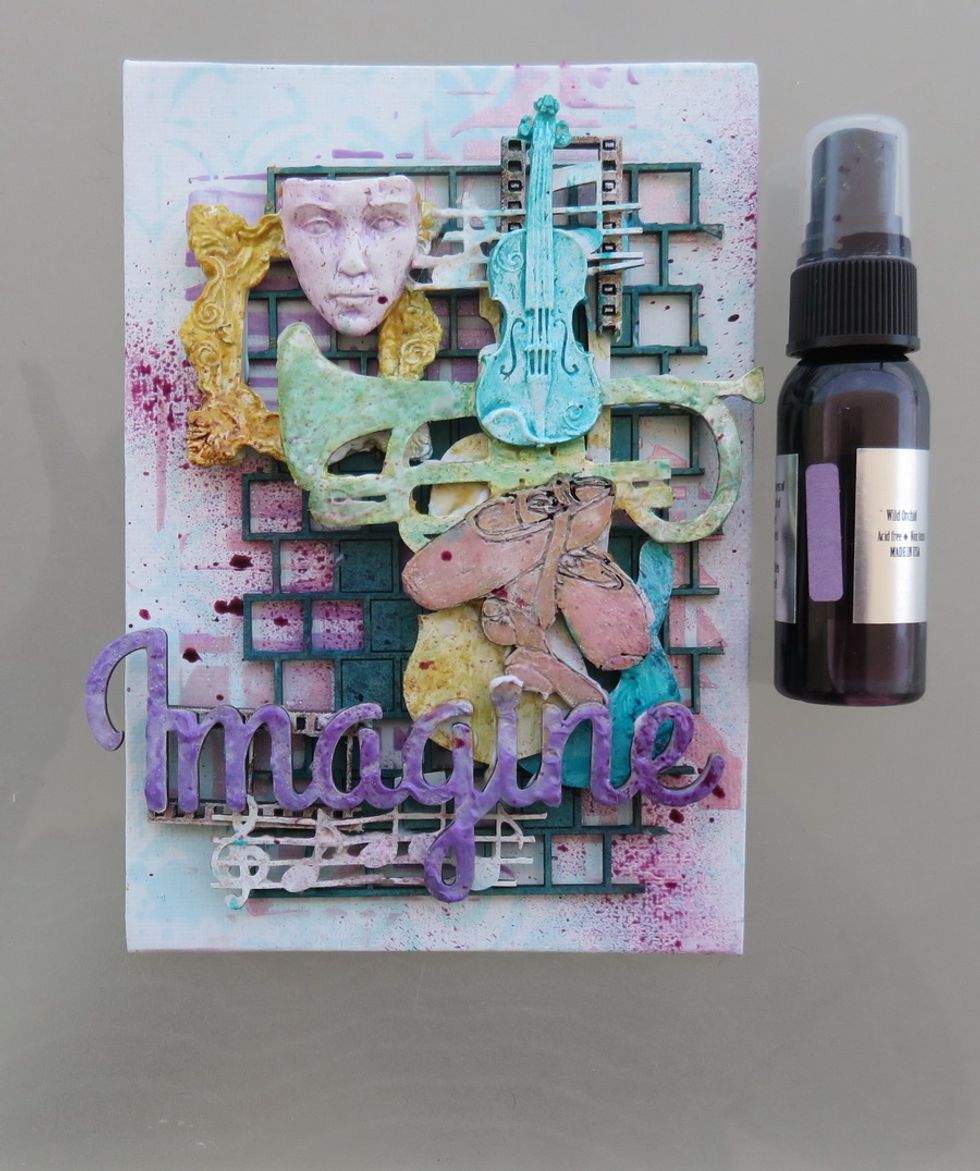 And here is the finished project.
One more shot from the side to sjow the layers of this project
Flat canvas
Scale stencil Art Anthology
Squared stencil Art Anthology
Cayman Sorbet Art Anthology
Cameo Sorbet - Art Anthology
Orchid Velvet- Art Anthology
Fiji Velvet- AA
Wisteria Sorbet- AA
Rose Velvet- AA
Vegas Gold Sorbet- AA
Wild Orchid Colorations Spray- AA
Art Anthology
Art Anthology is a manufacturer of dimensional mediums.\n\nCome chat with us in our Facebook Group: Art Anthology Adventures in Art