Not your italian moms meatball. This is a savory meatball dish with a Latin flair. Buen provecho
2642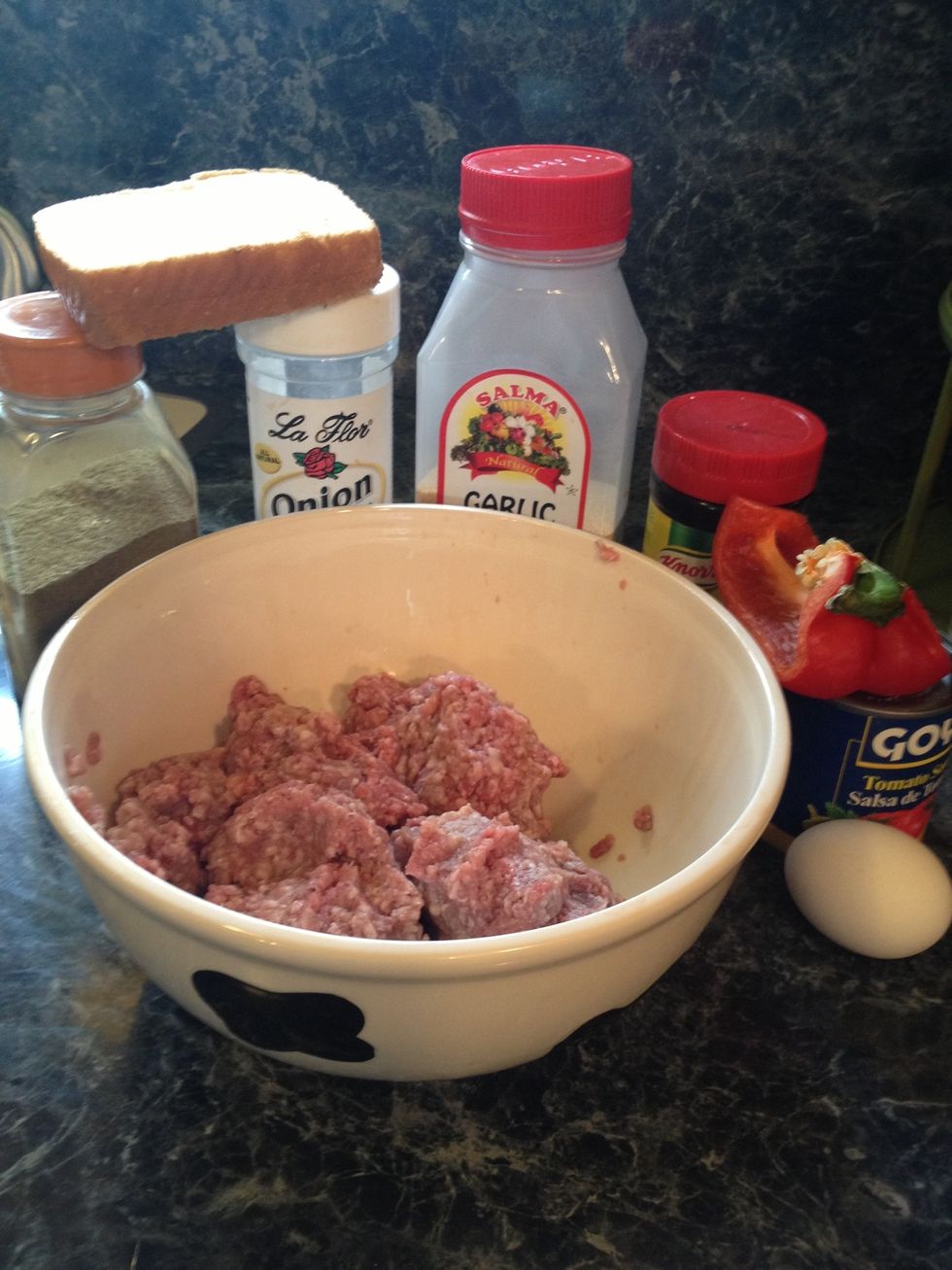 The cast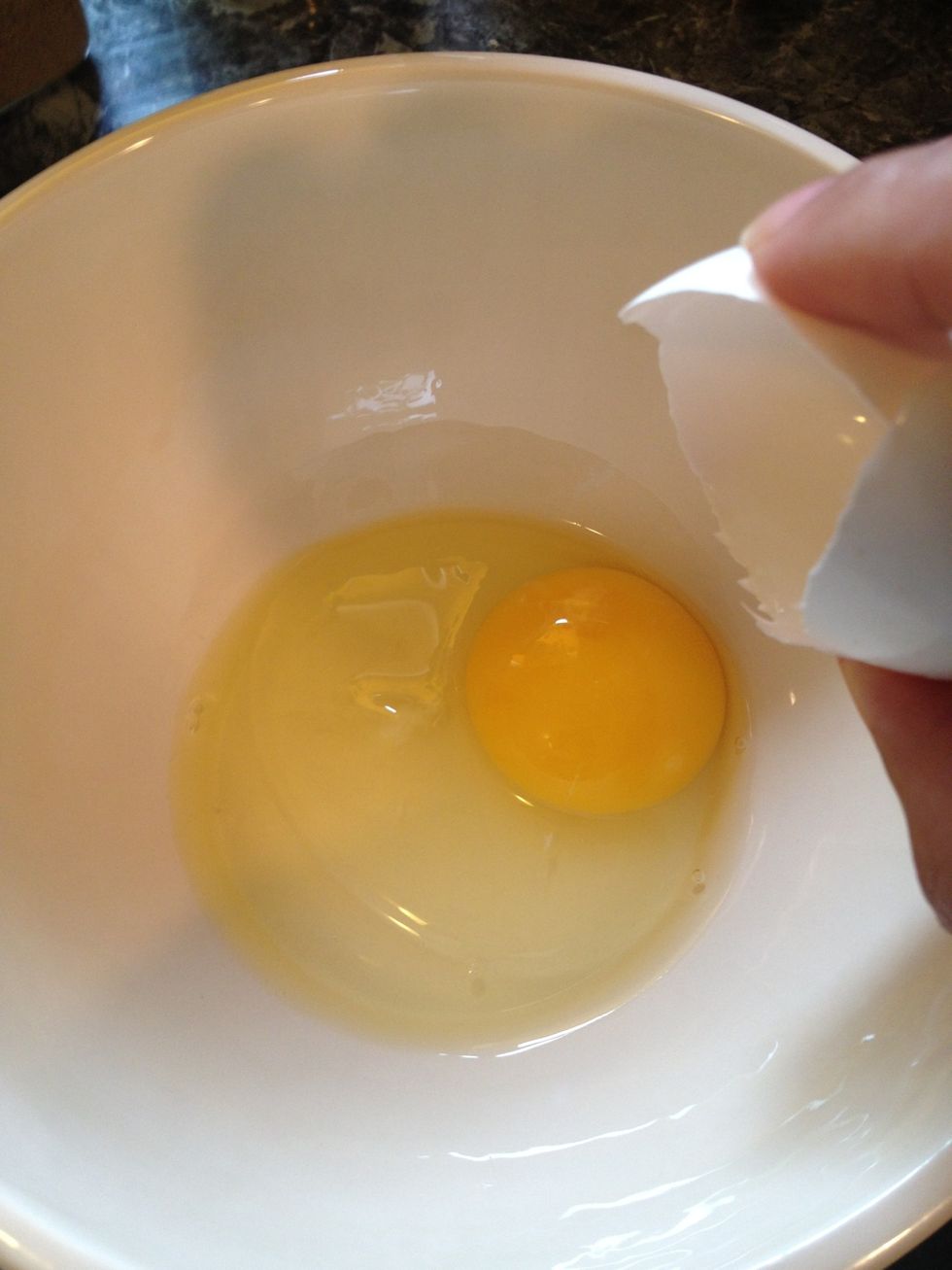 Take your egg and put it In a bowl.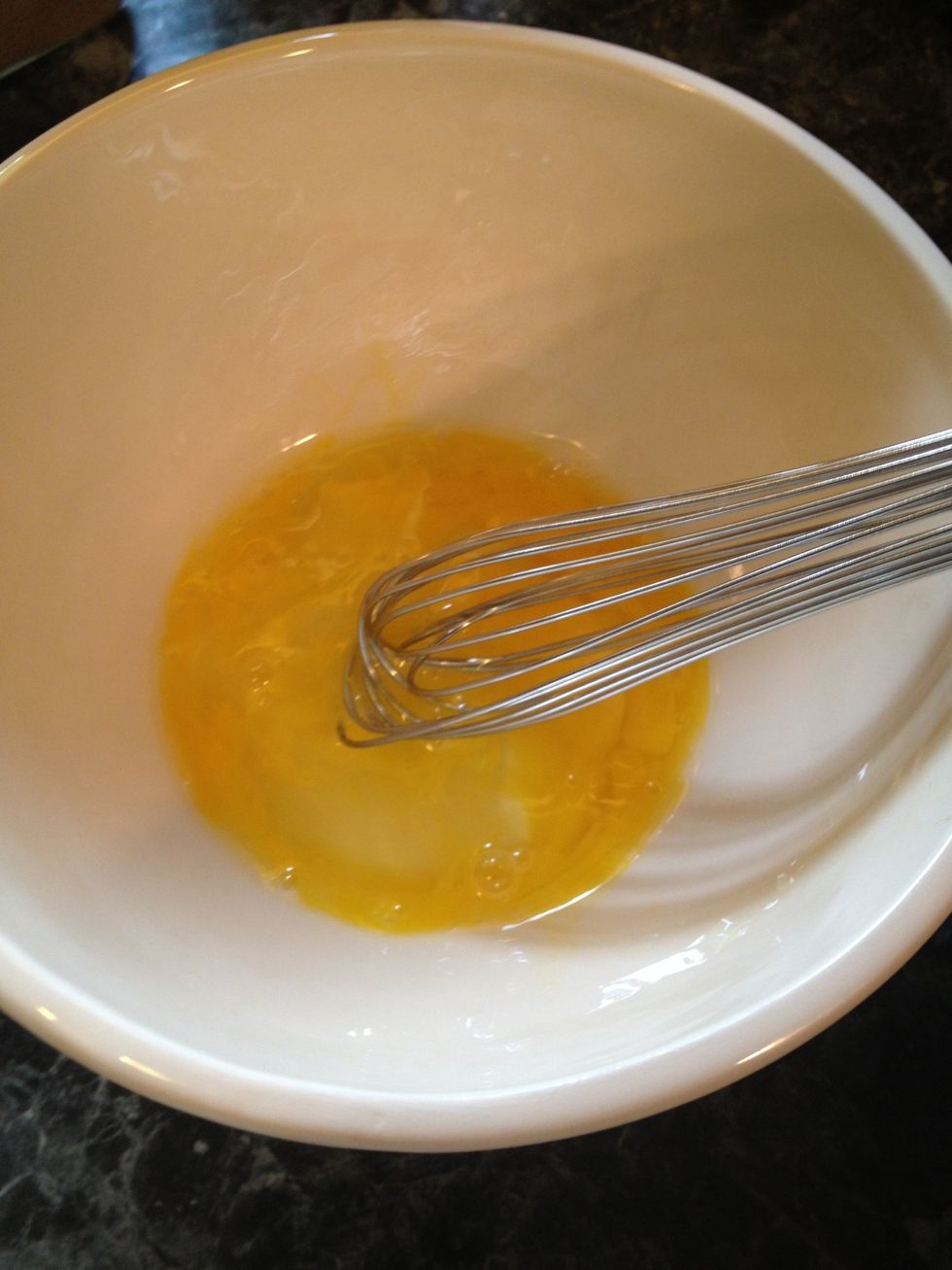 Scramble it.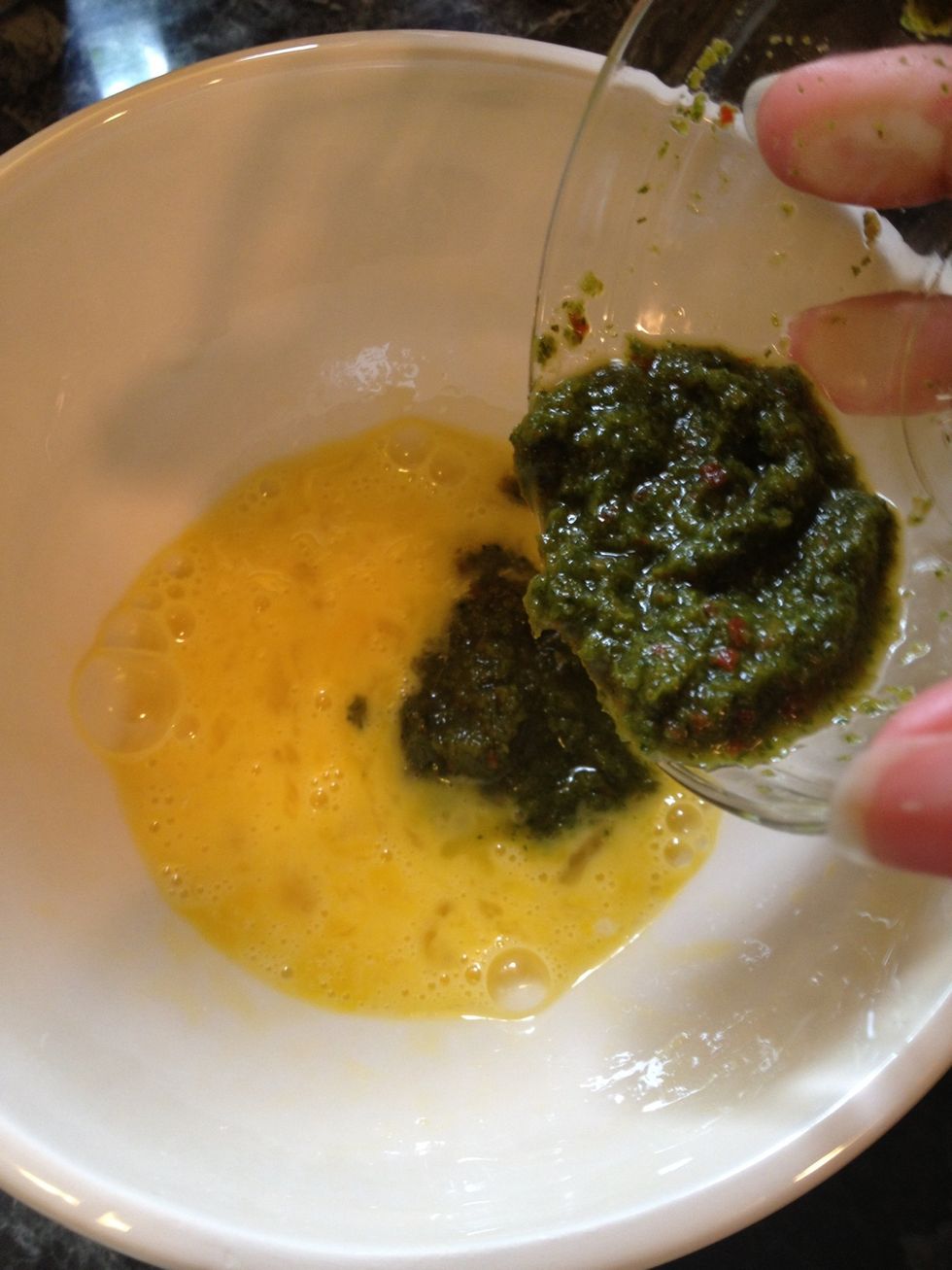 To the eggs add the sofrito
Now let's take the bread and soak it in some water.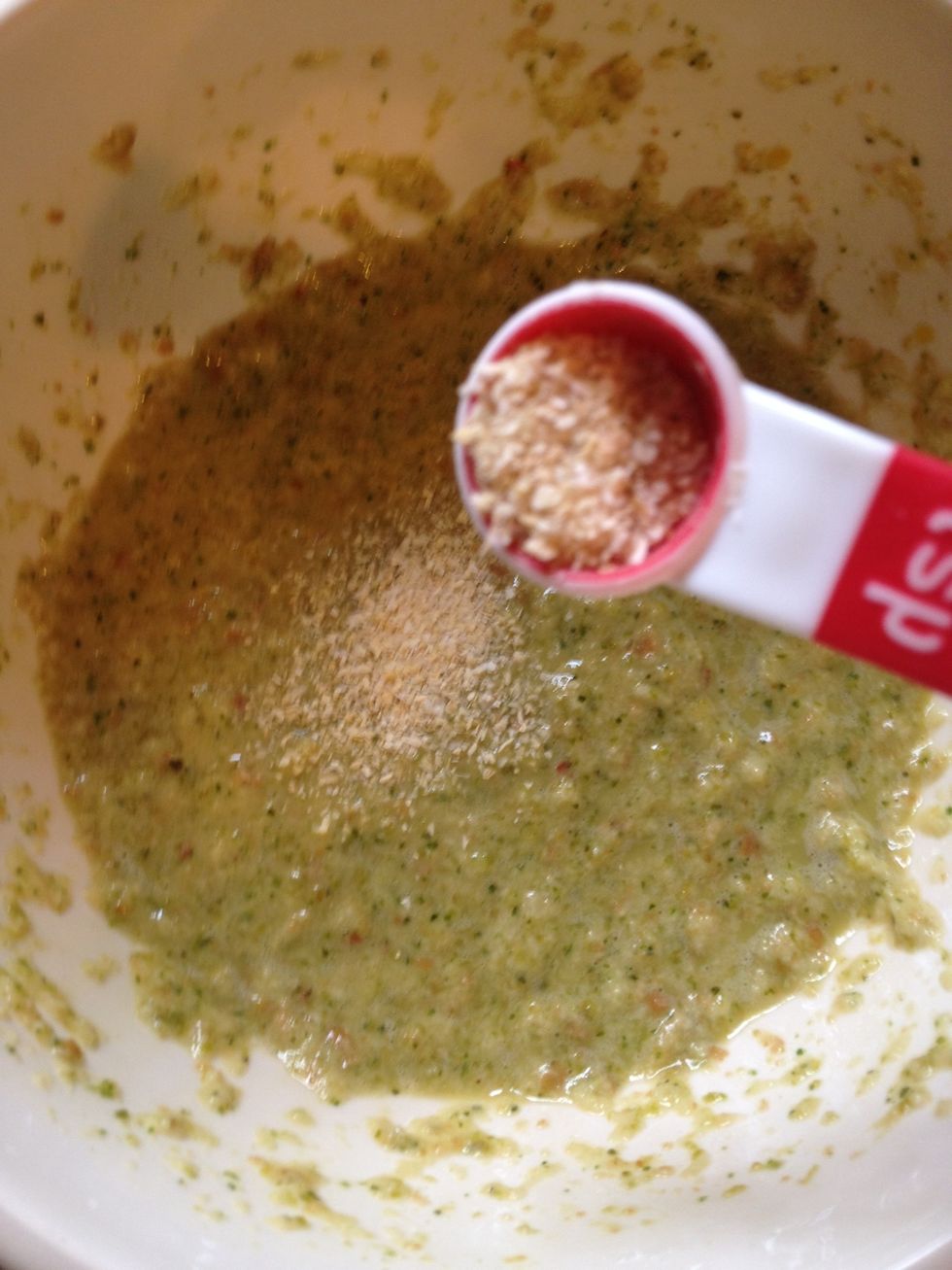 Now let's add our seasoning(yes a little odd looking nevertheless it is the way I prefer to make this)😄, first the garlic powder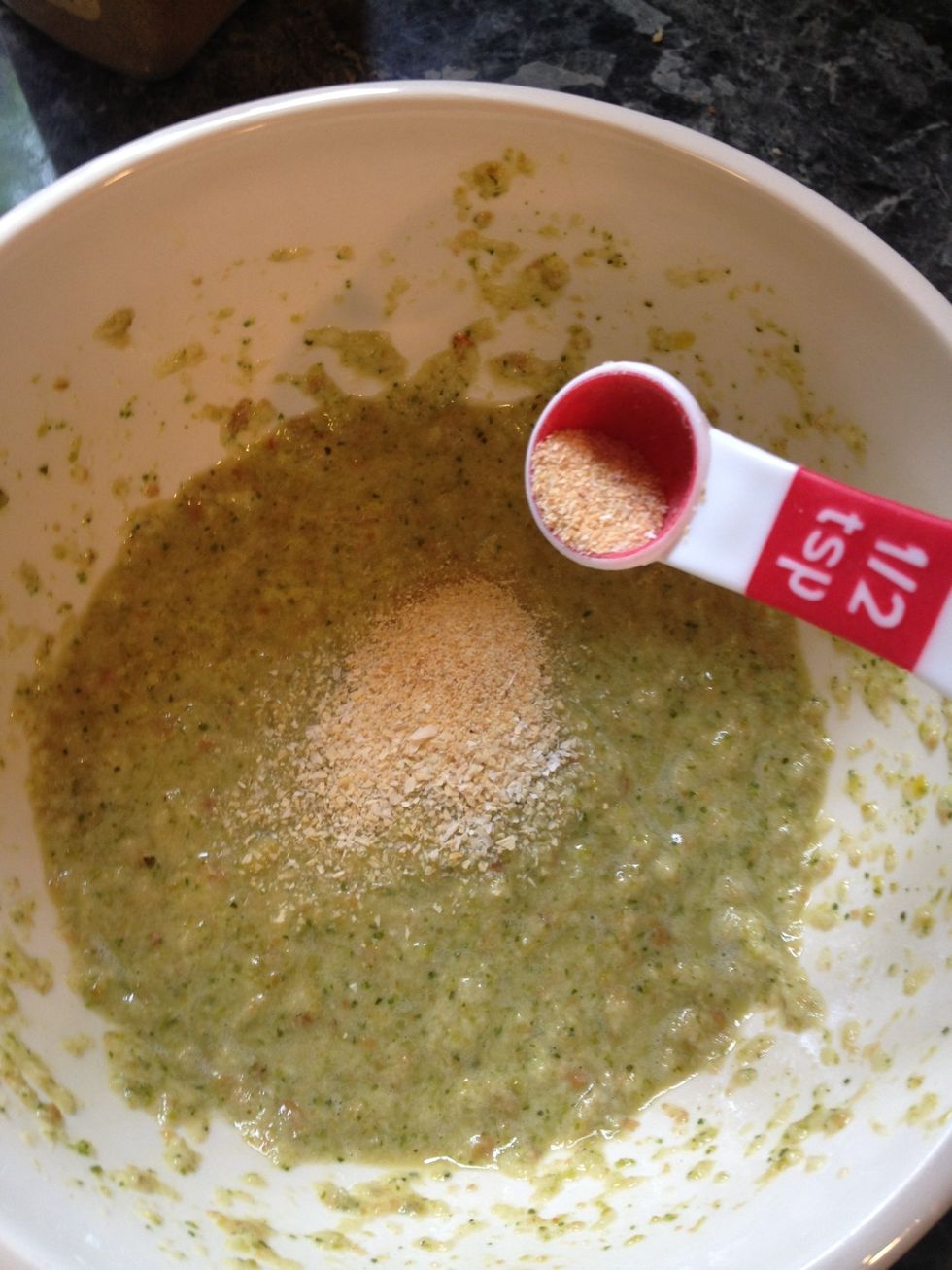 The onion powder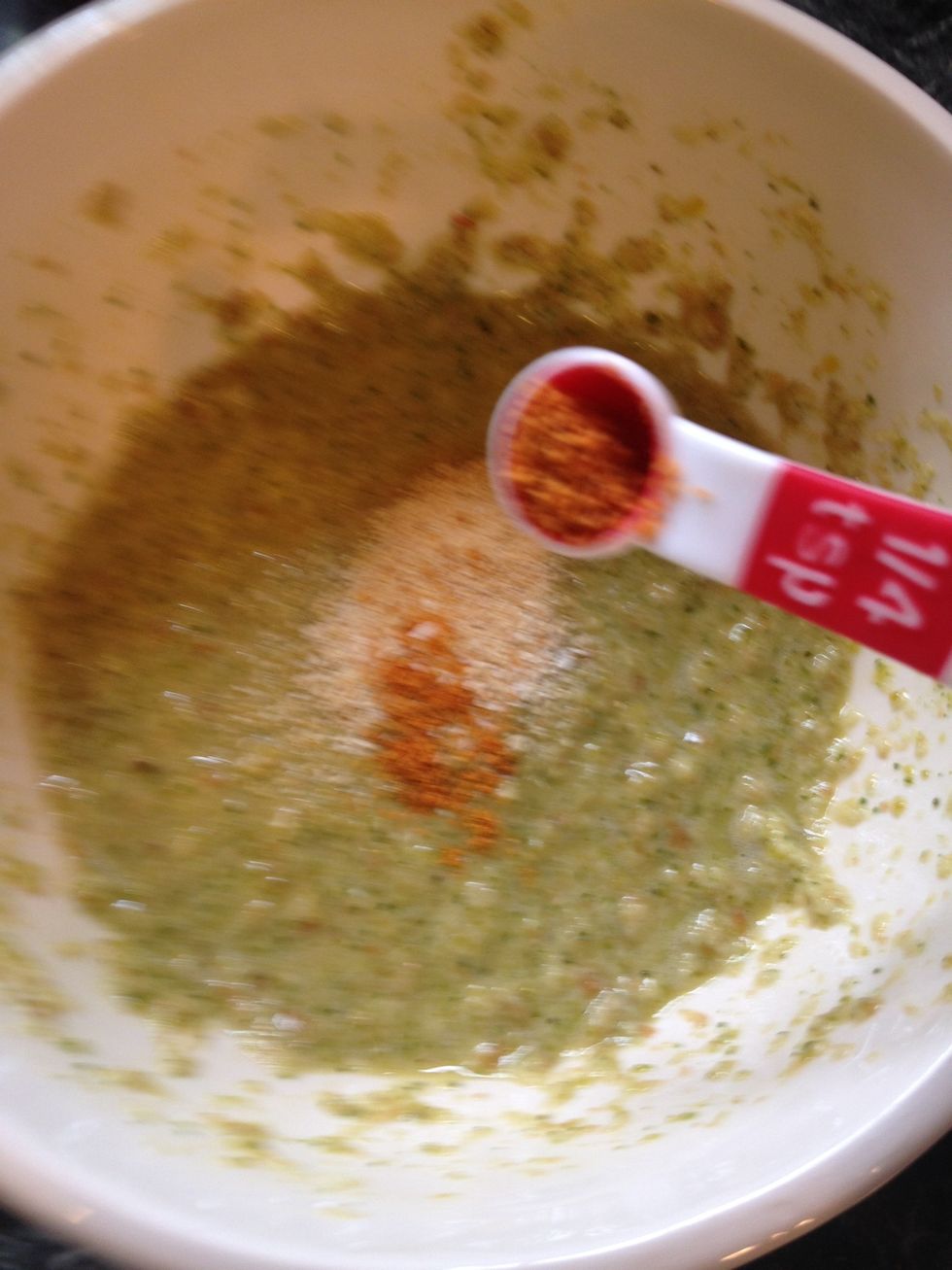 The tomato bouillon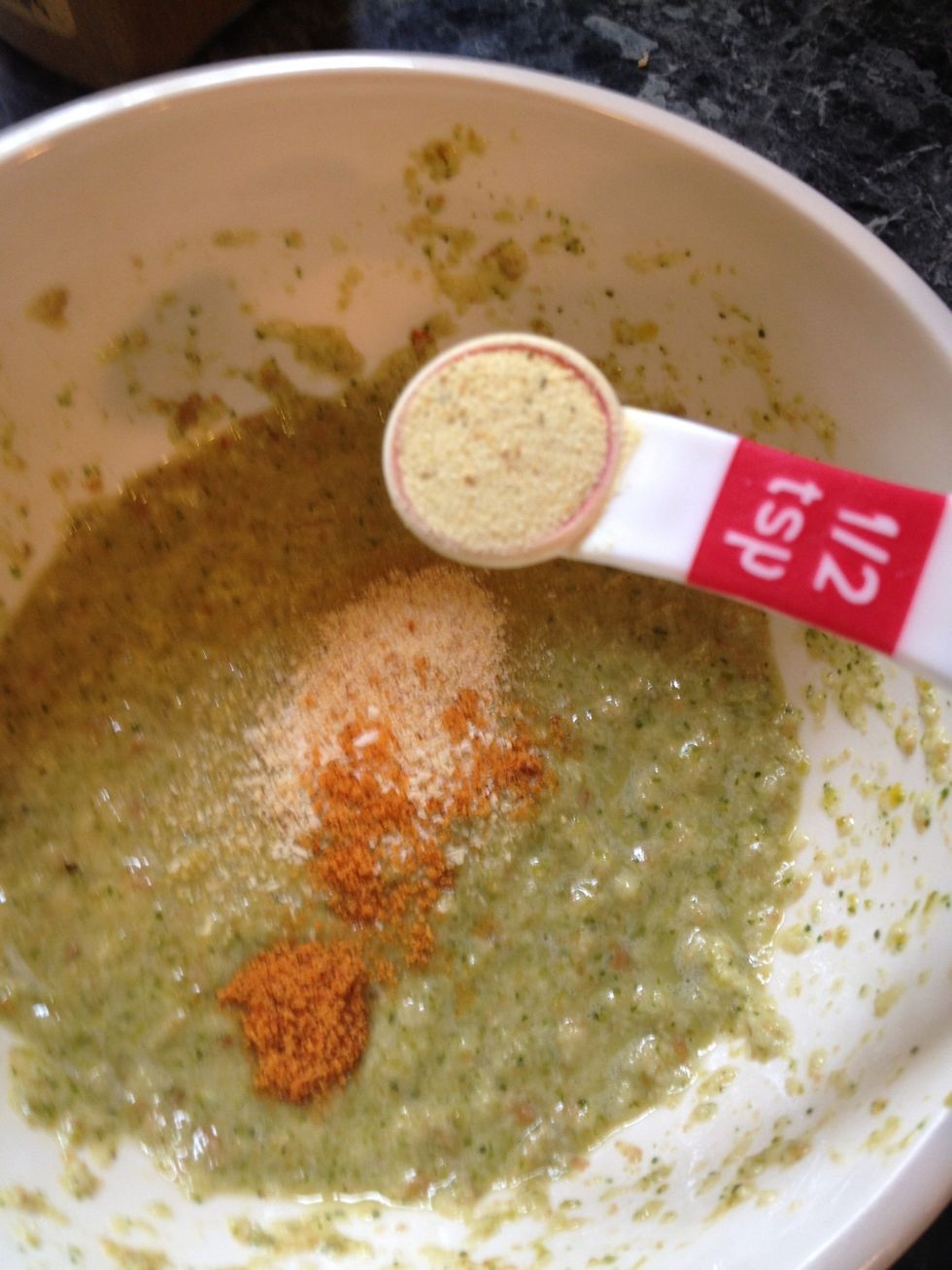 And lastly the adobo
Mix this in well. Check for salt and add it if necessary.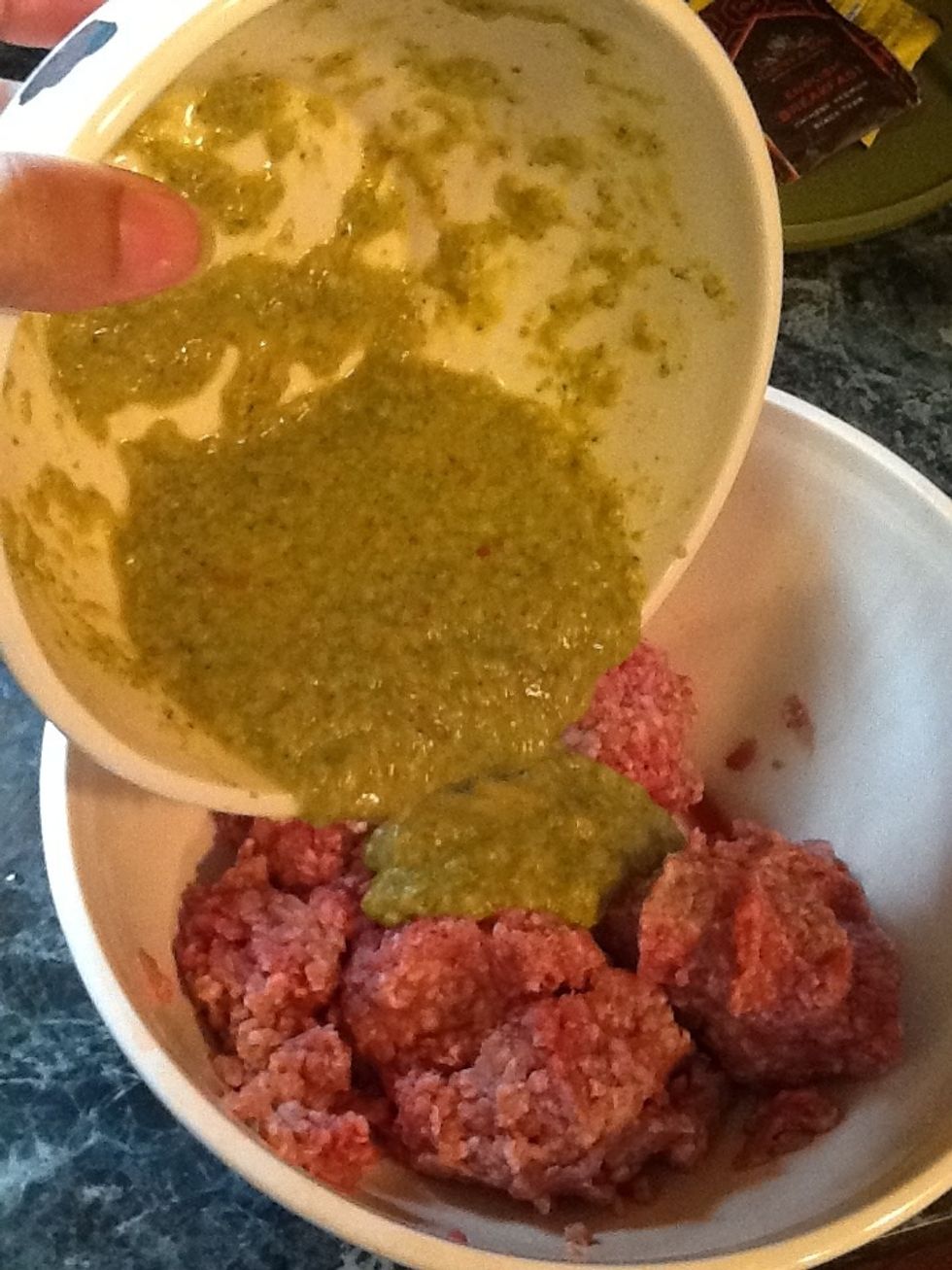 Add the egg concoction to the ground beef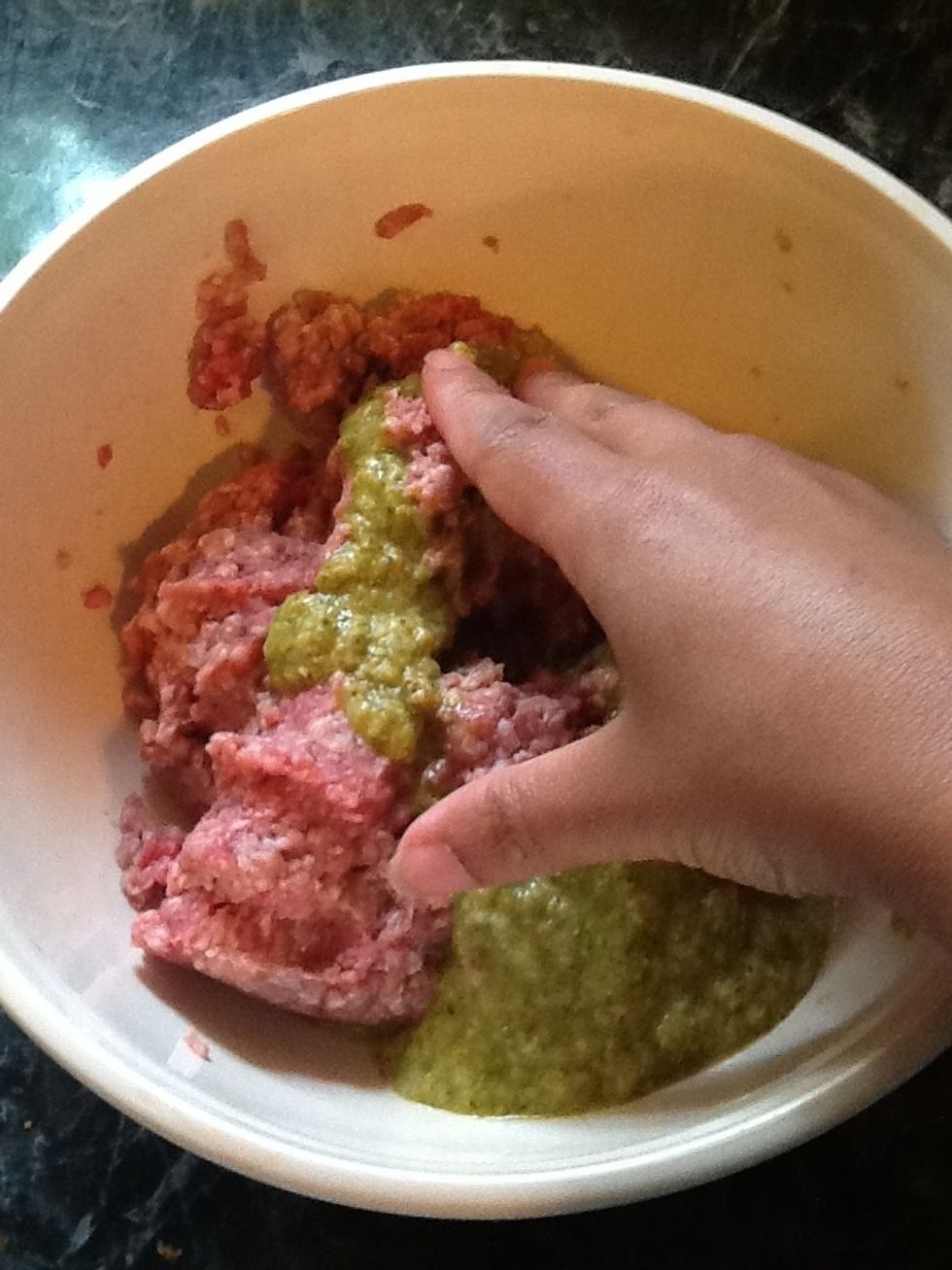 Mix this in well with your hands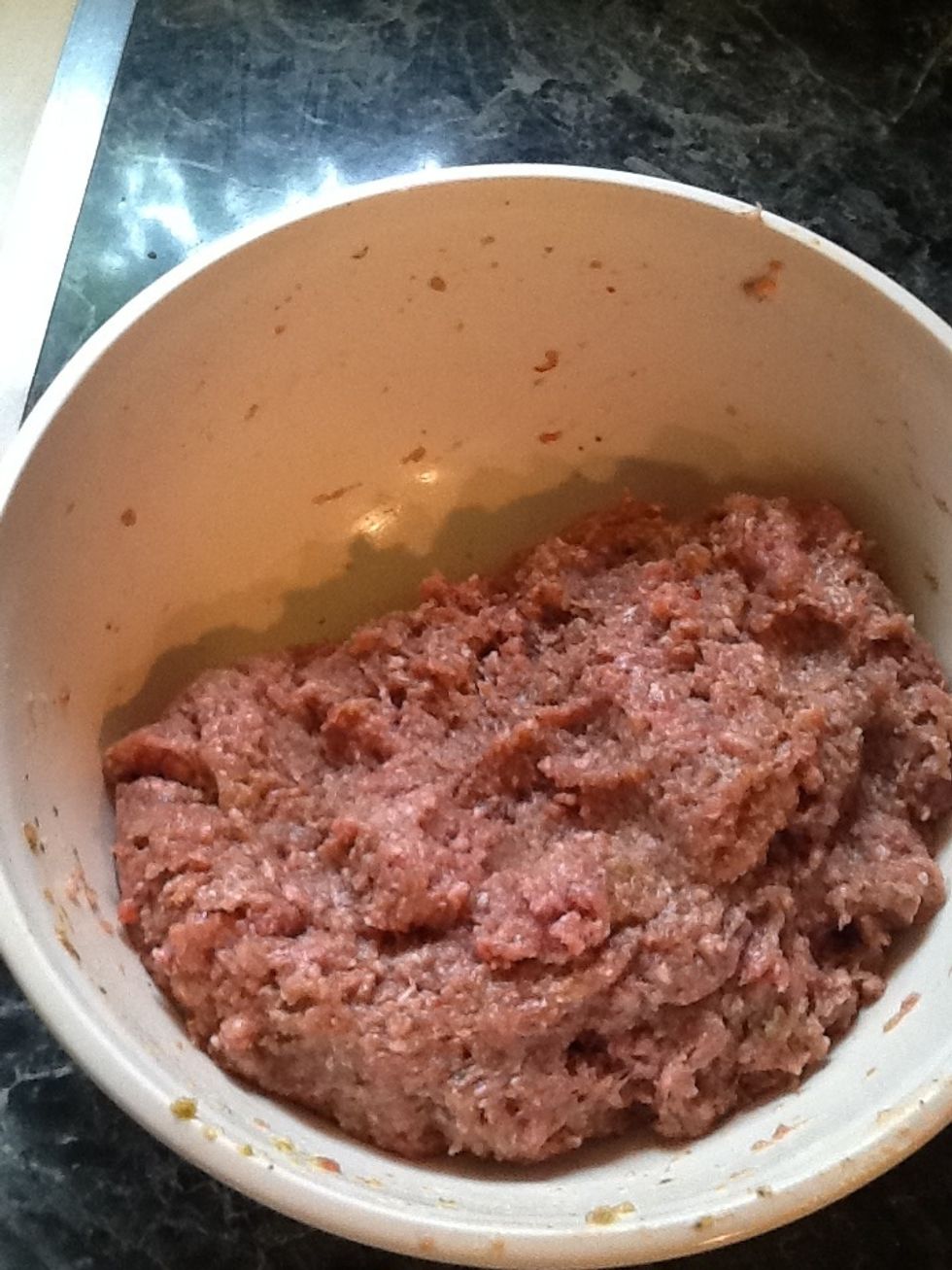 All mixed in.👍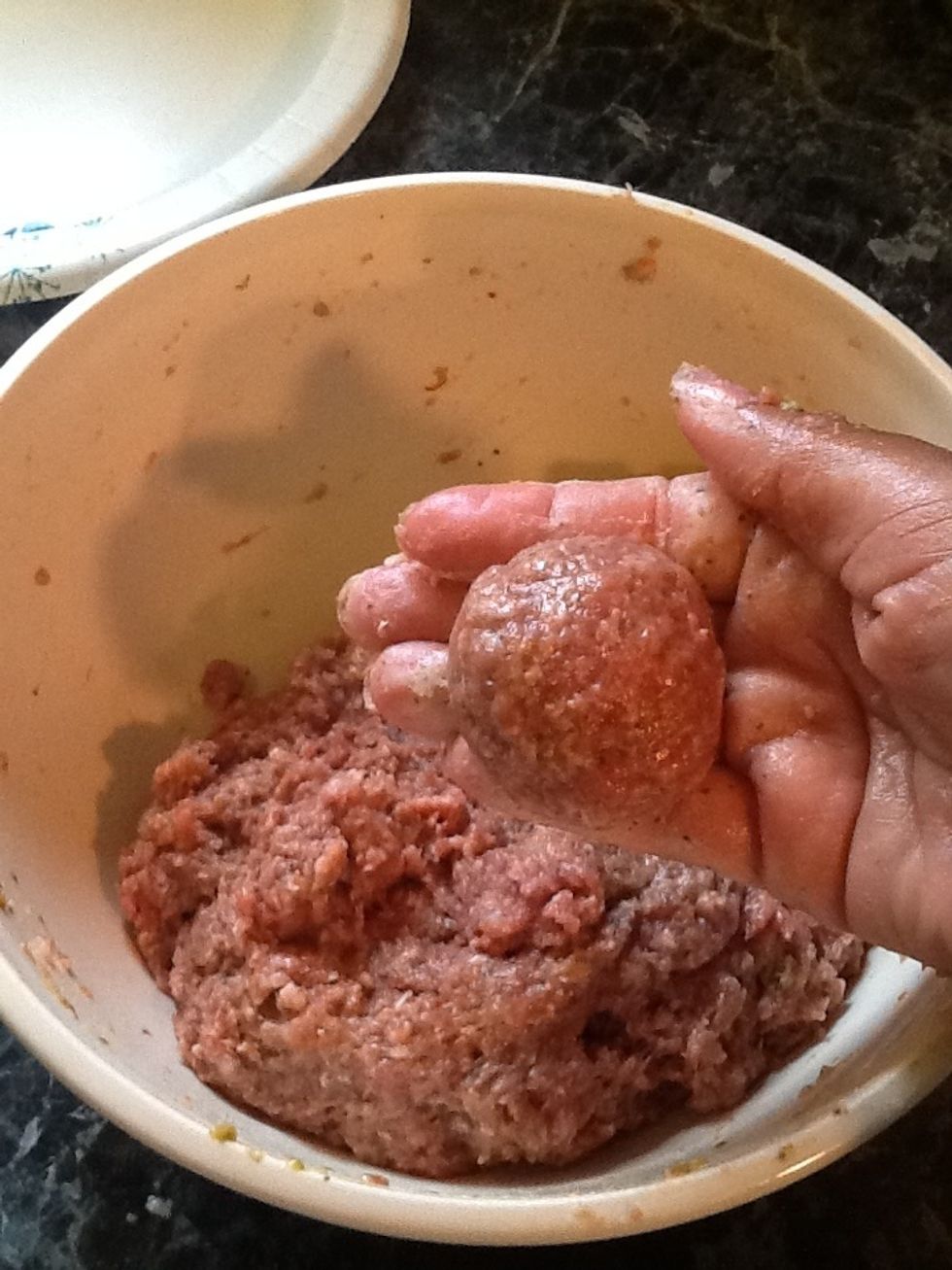 Now let's make meatballs. Take 2 tbs worth of beef and roll it into a ball. or make them any size you want.😊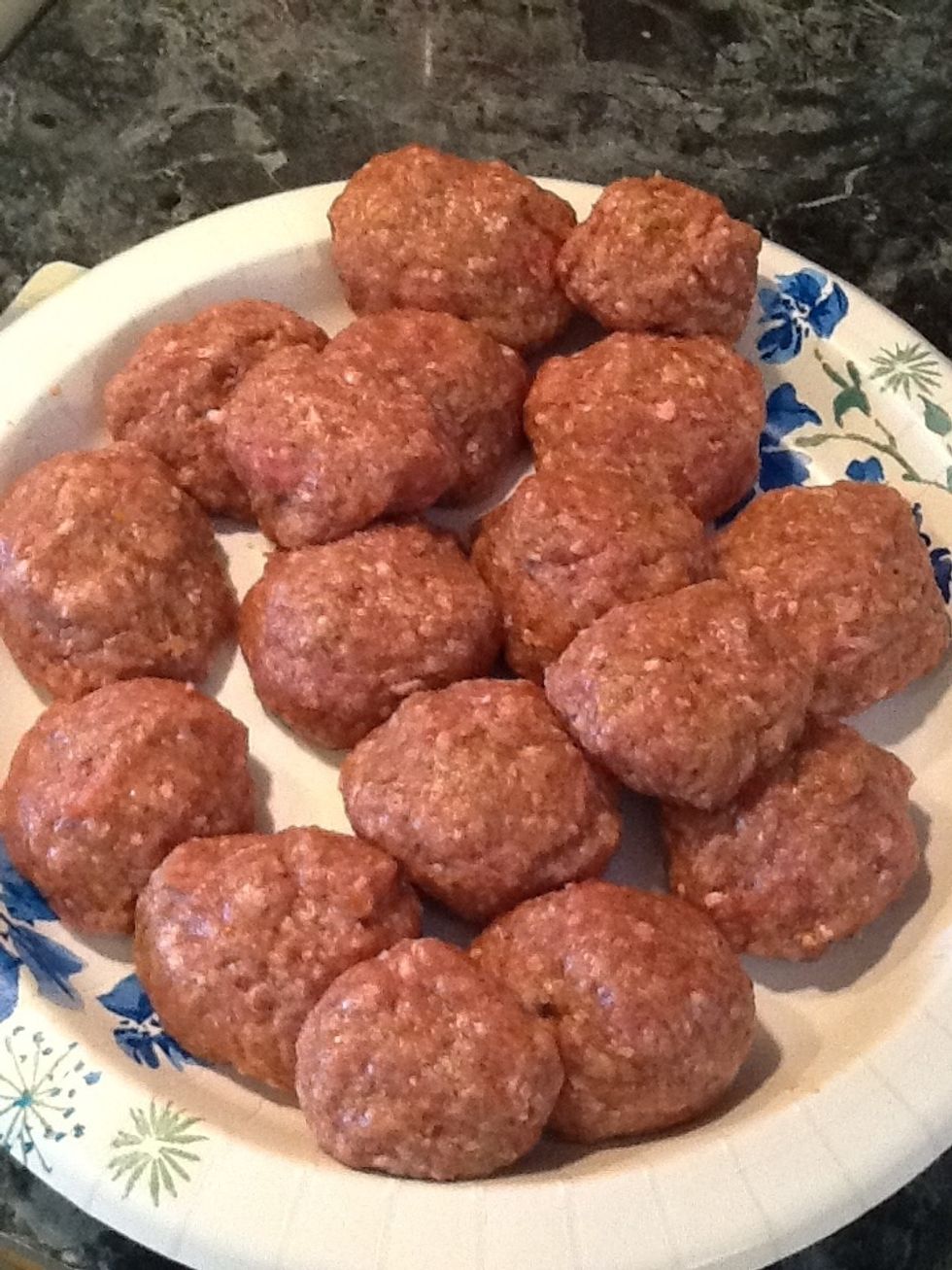 My meatballs are all done. Now to fry them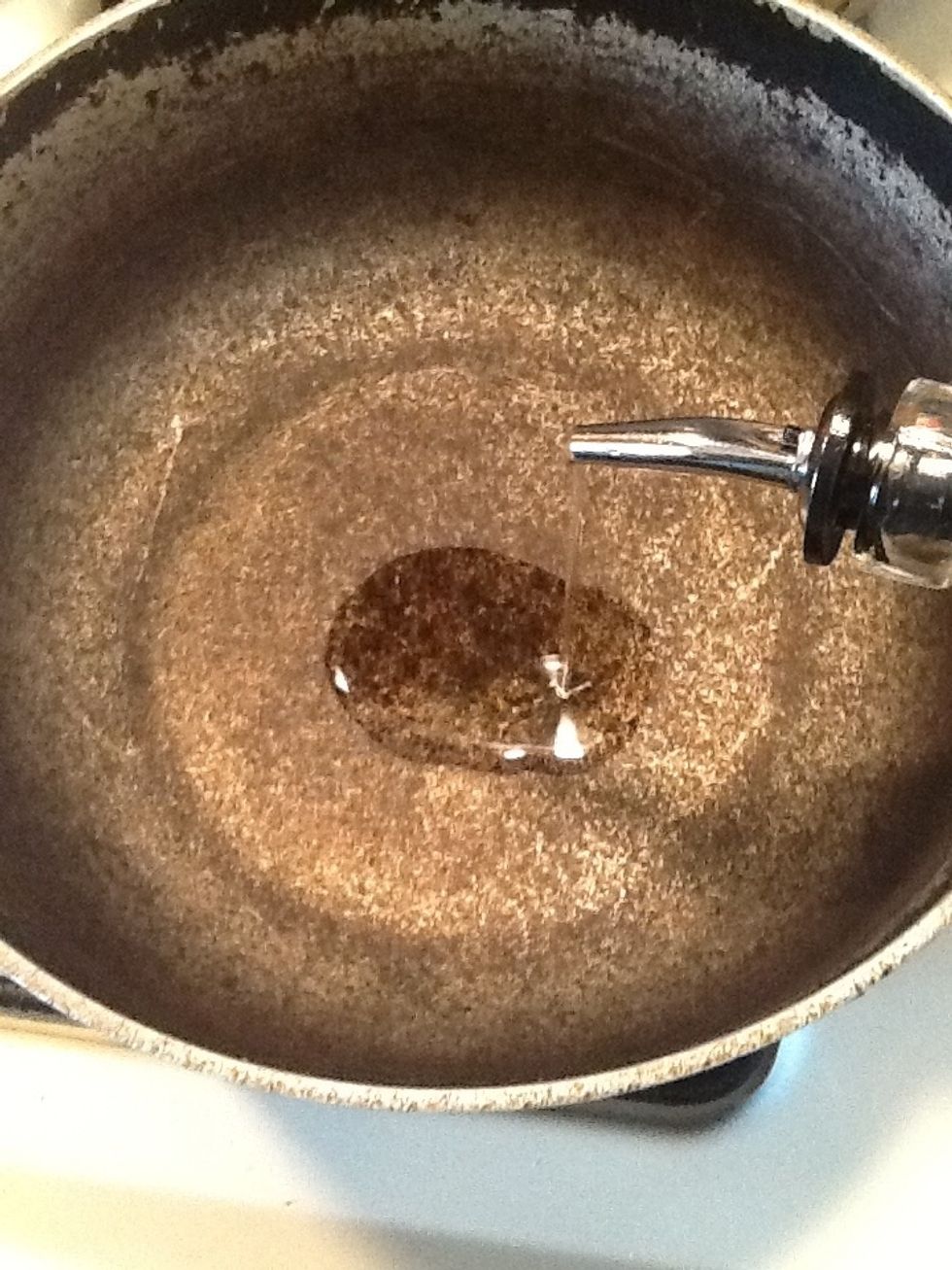 In a pot over medium high heat add the oil
Add just enough oil to cover the bottom of the pot. We want to brown the meatballs not deep fry them.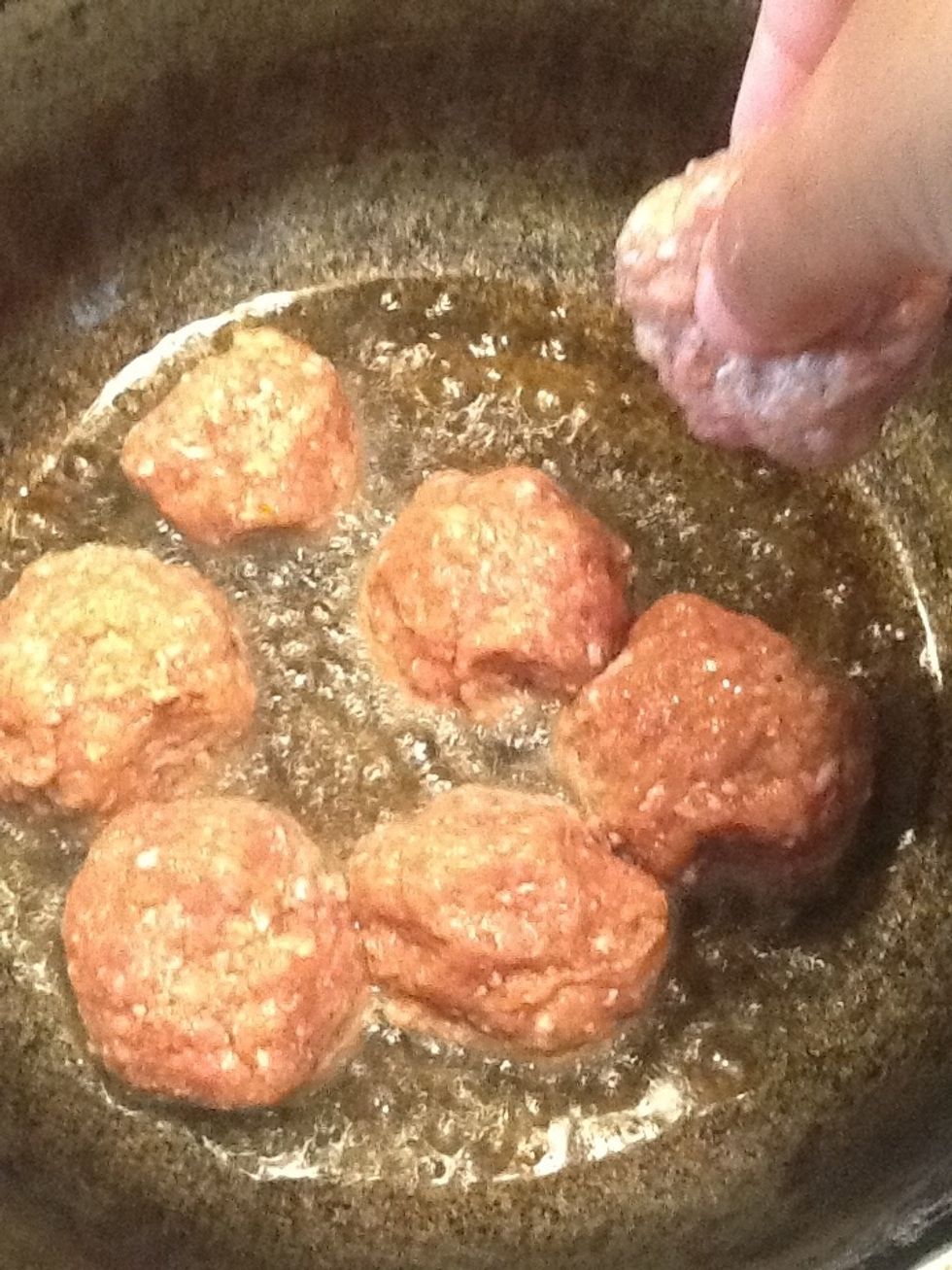 Add the meatballs to the oil. If possible use a nonstick pan when frying. They might stick to the bottom of a regular pot.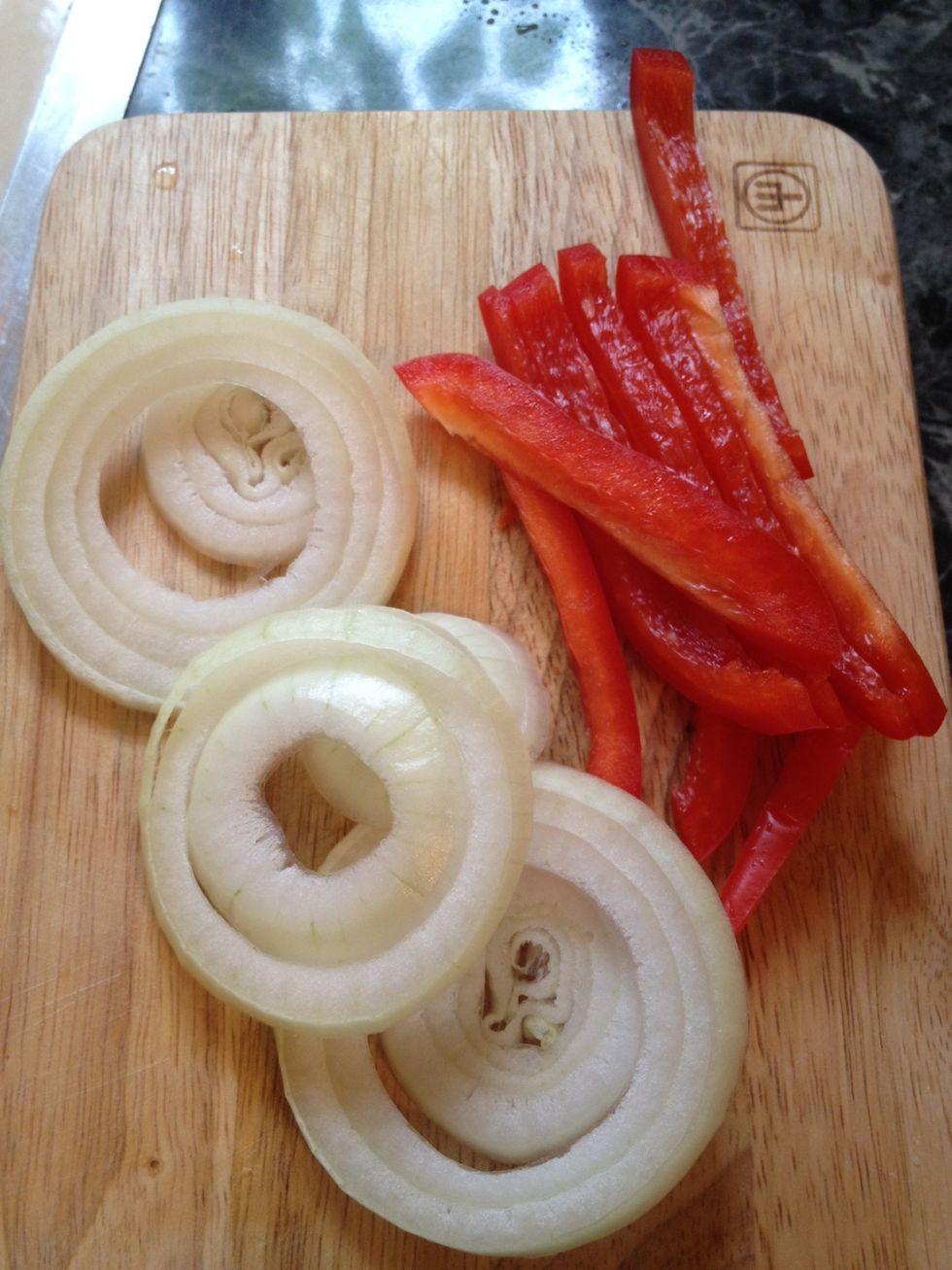 While the meat balls are frying slice up some onions and peppers and set them aside.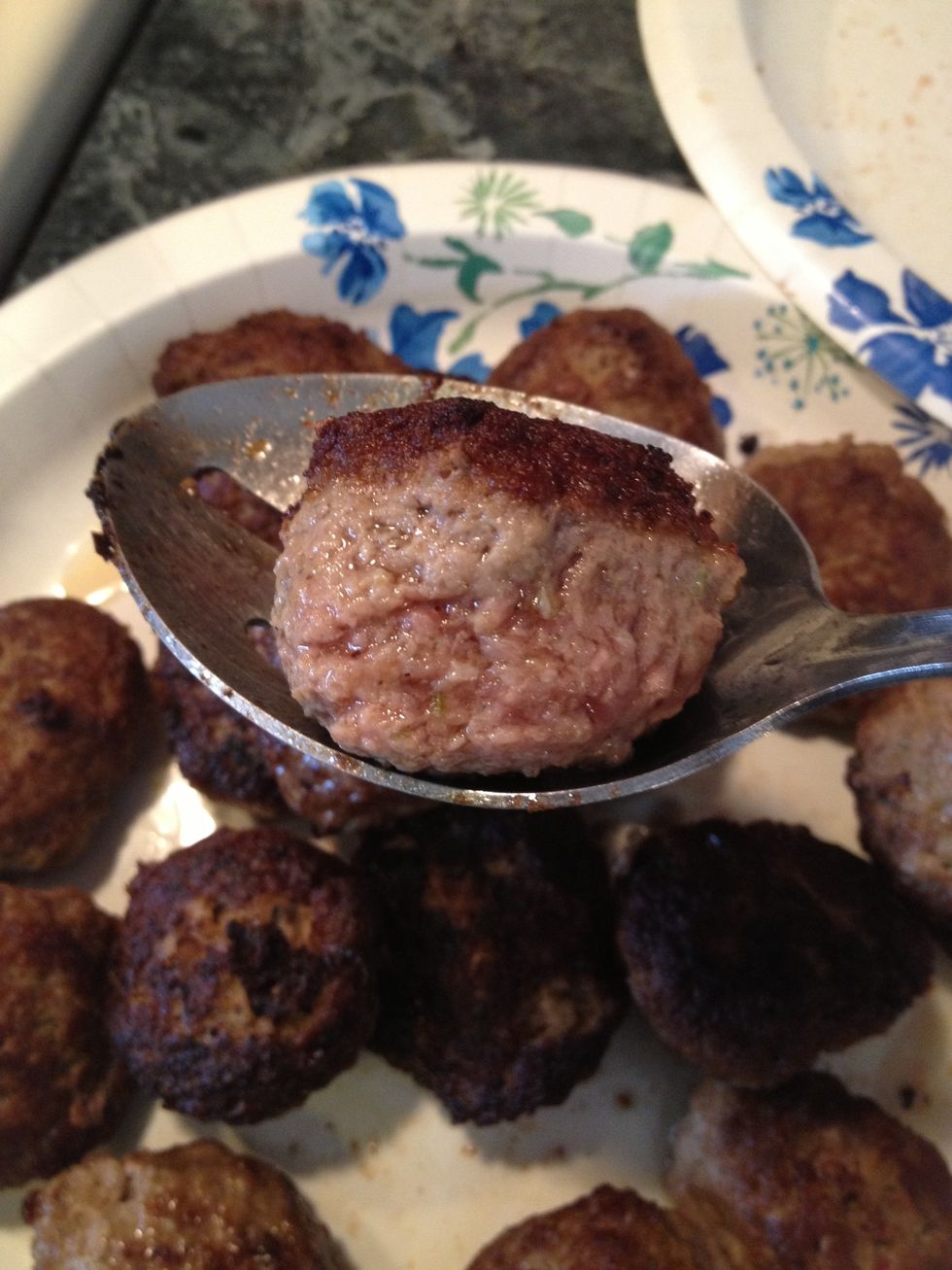 This is how it should look like.i have finished cooking all my meatballs now to make the sauce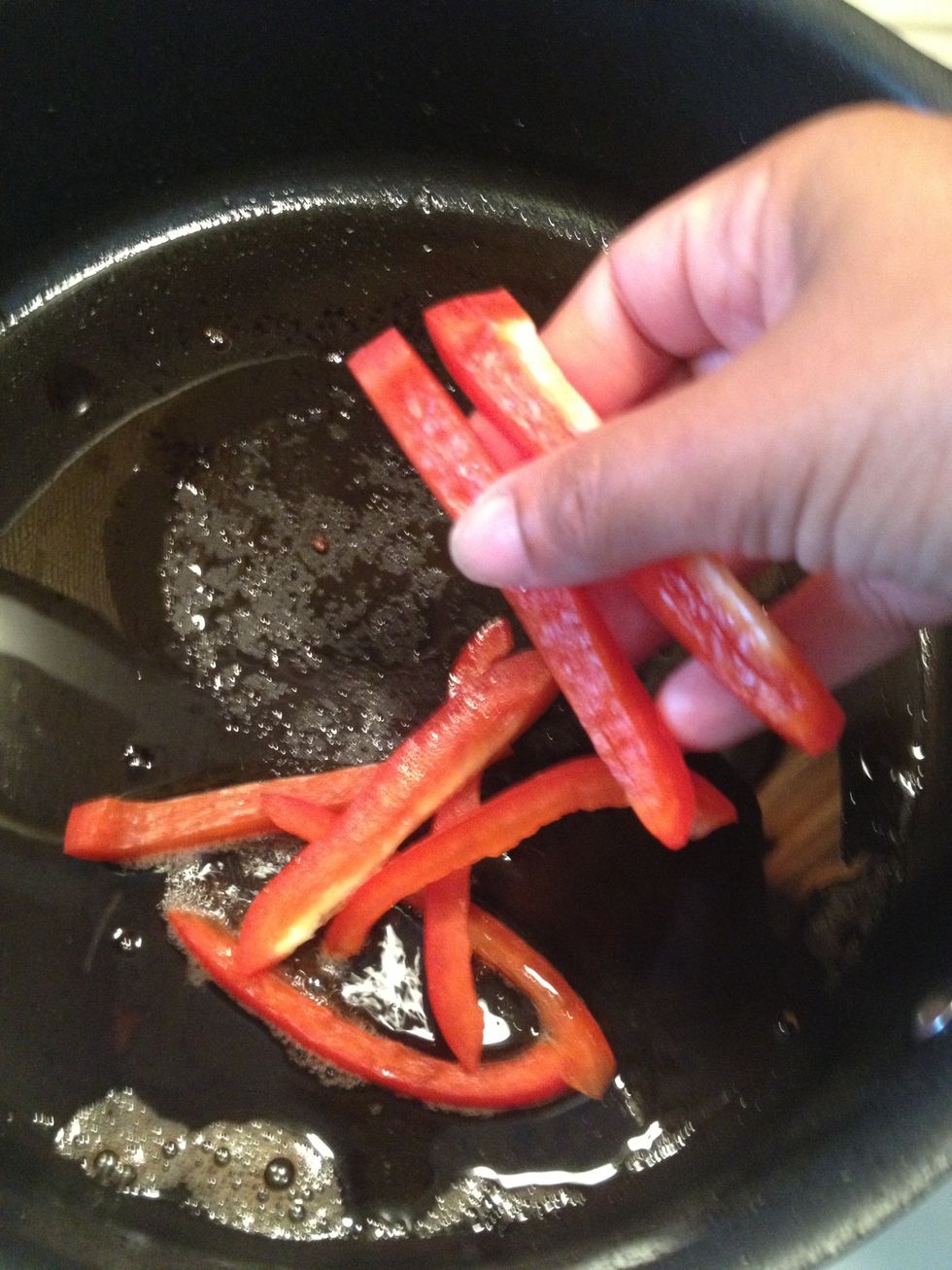 In the same pot over medium heat, add the red peppers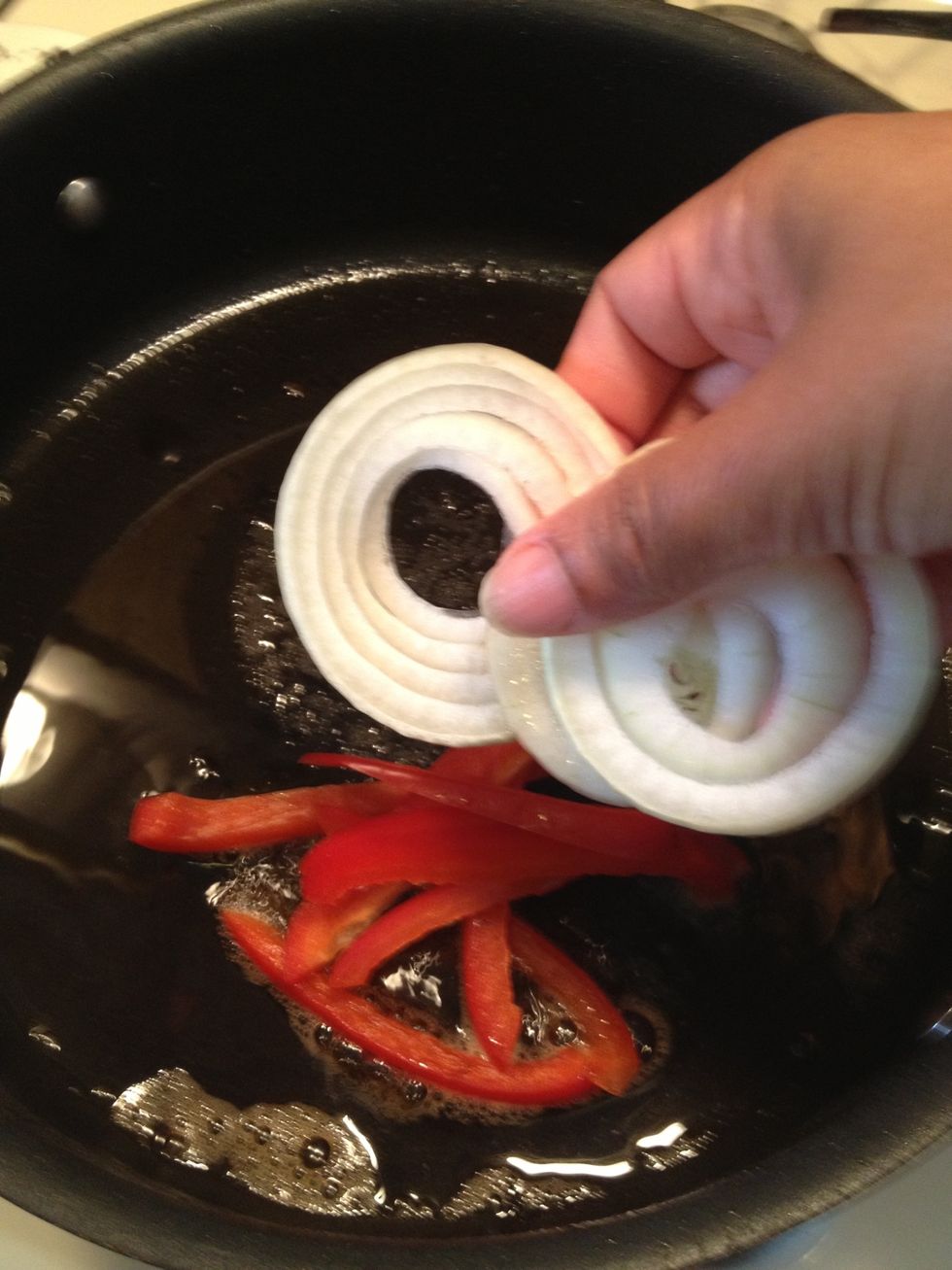 And the onions too
To the tomato sauce add 1/2 Cans worth of water.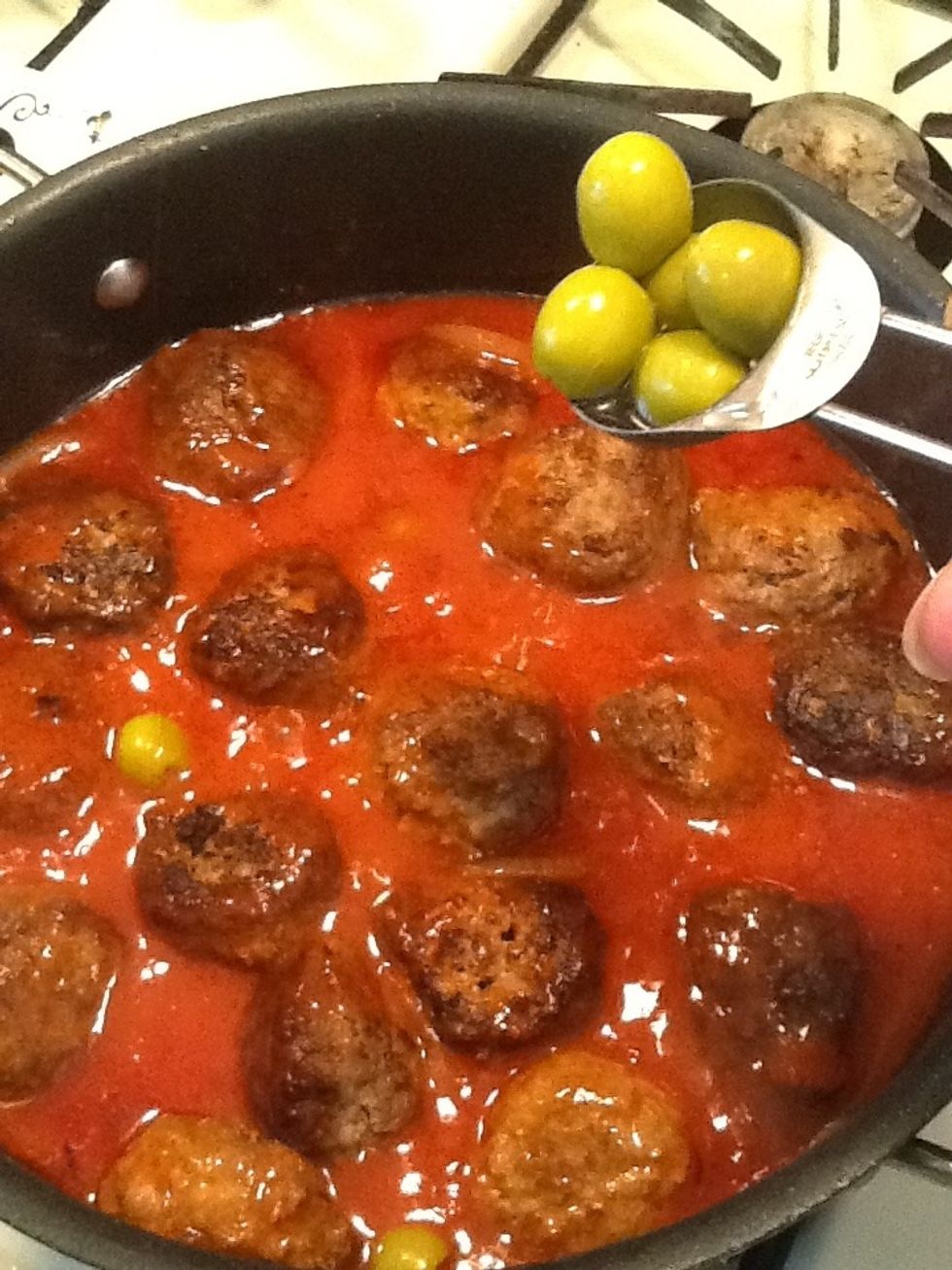 After you have added the meatballs we will add some olives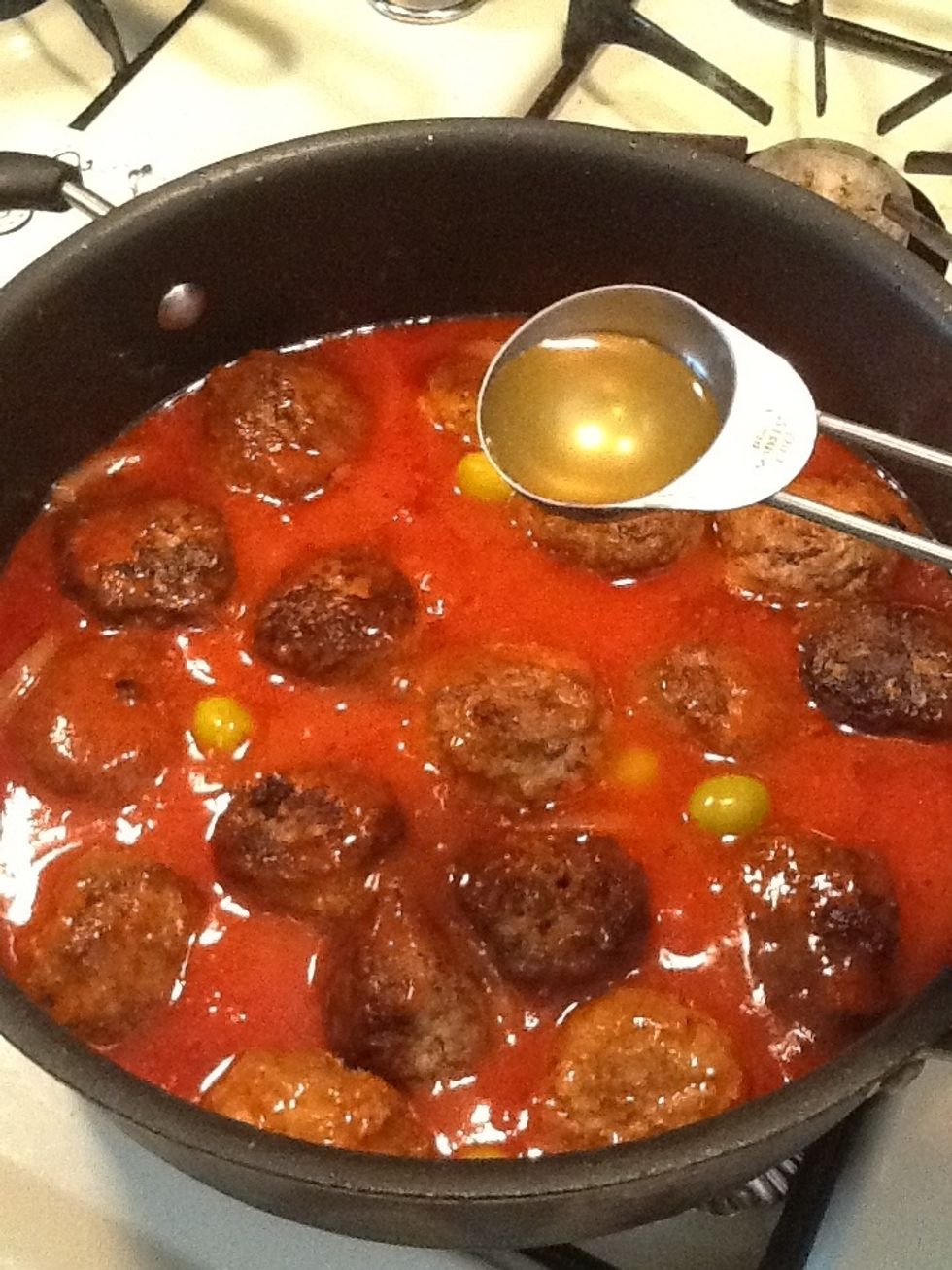 And some olive juice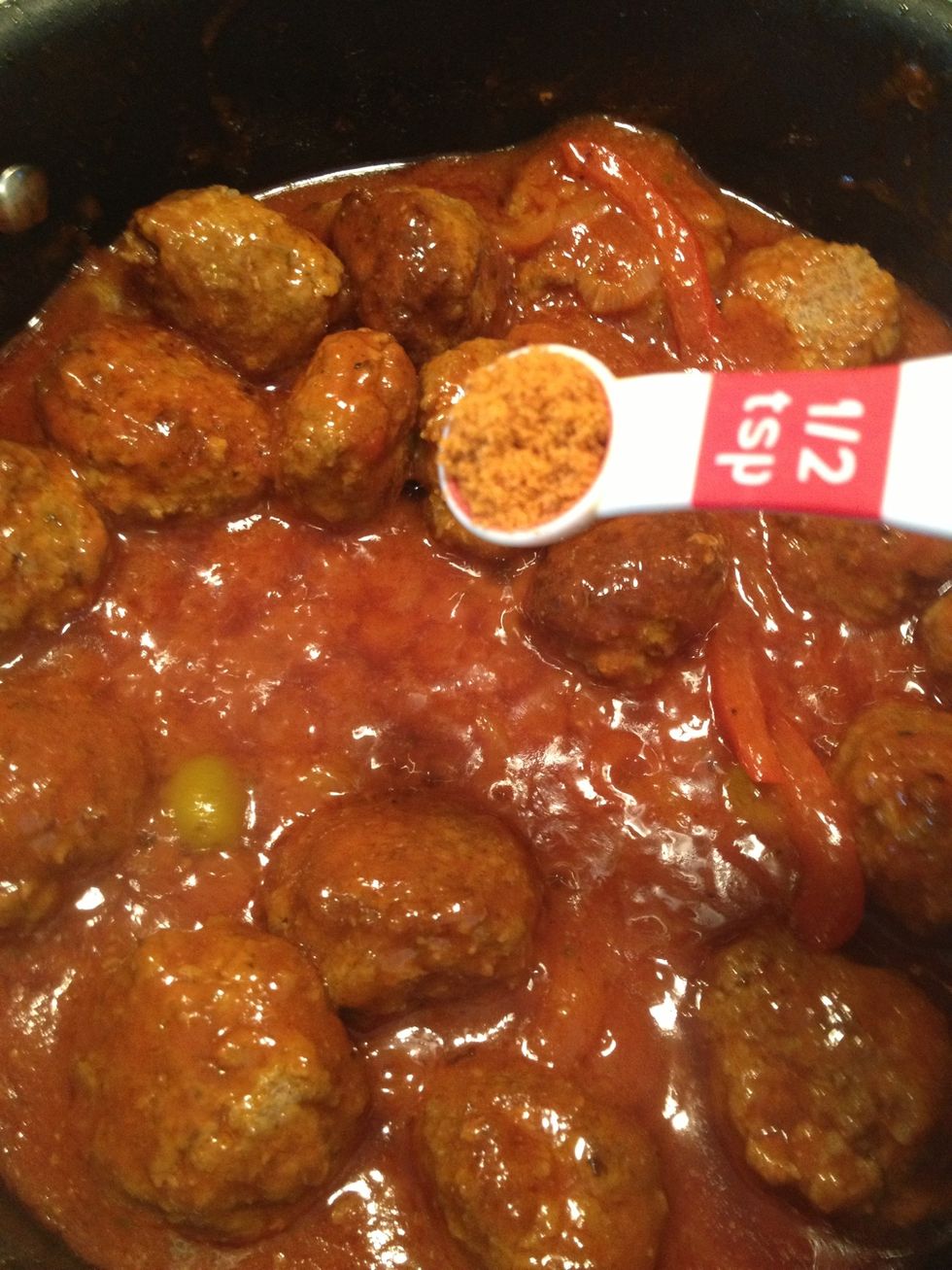 Let's flavor the sauce a bit with tomato bouillon(totally optional). I personally like the flavor😀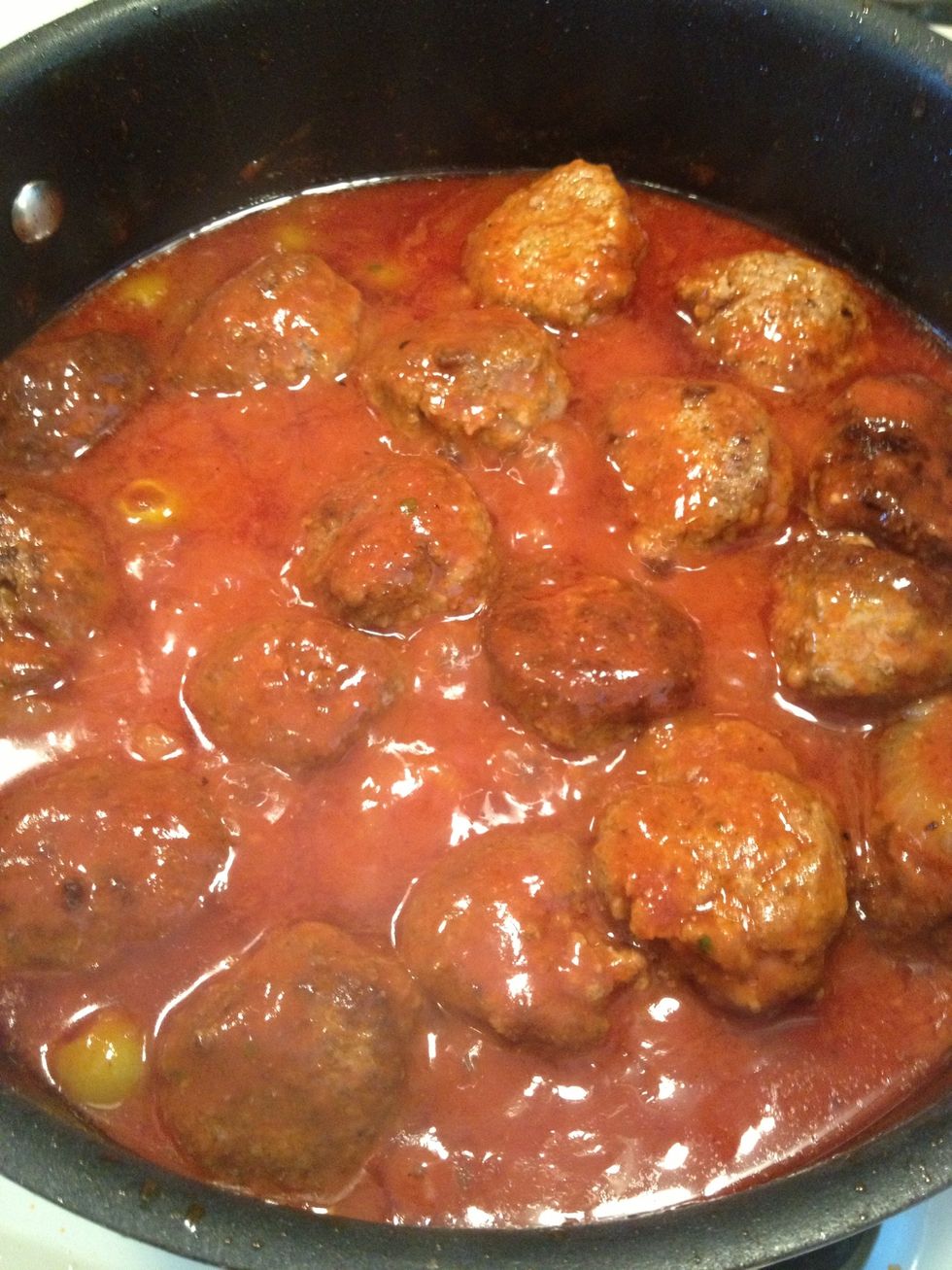 Let it cook until the sauce has thickened and reduced to half.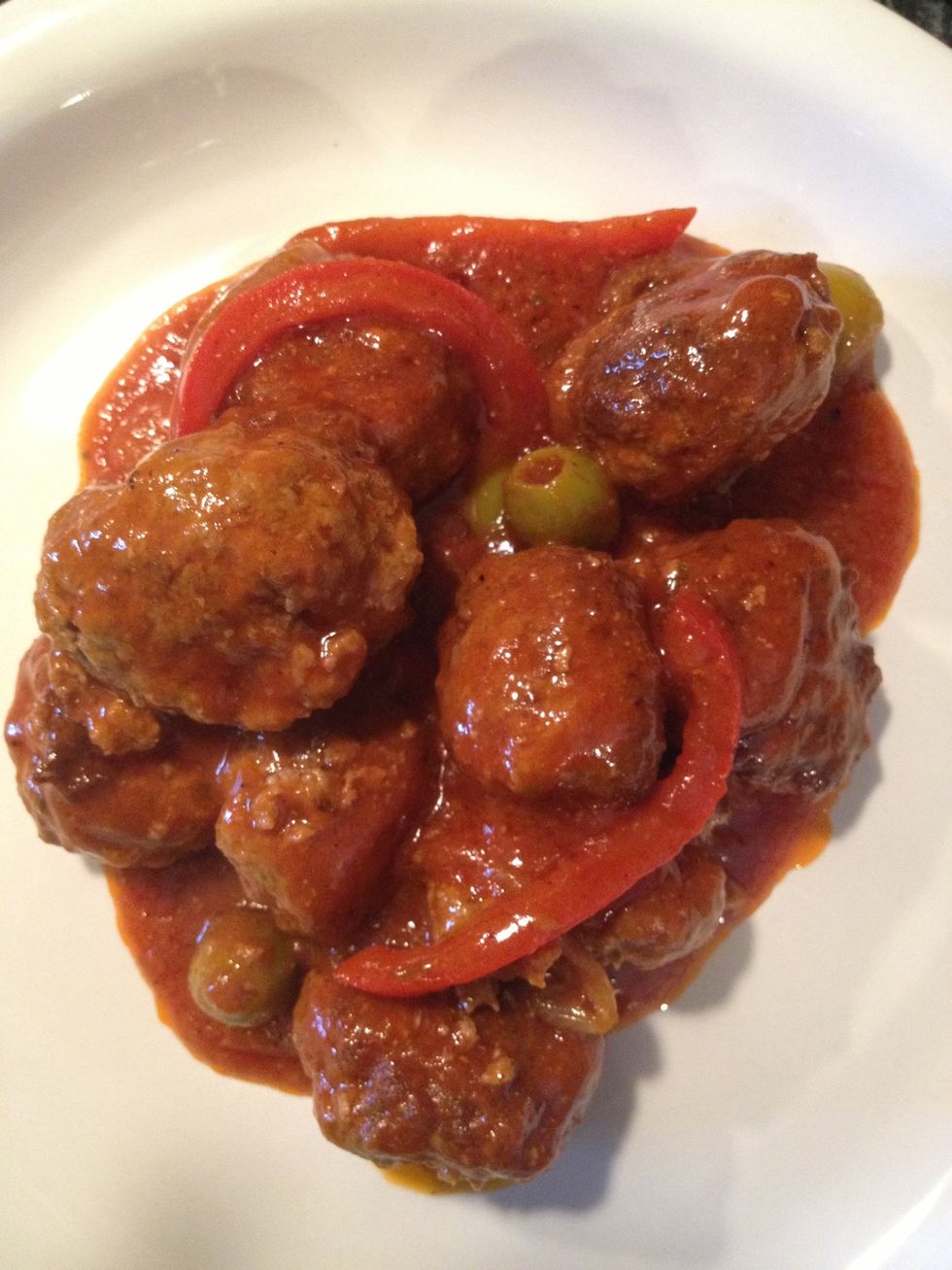 Enjoy Albondigas a la manera Dominicana with rice and beans. Some avocado would be excellent as well
1/2lb Ground beef
1.0 Egg
2.0 Slices of bread
1.0 Small can of tomato sauce
1/2tsp Onion powder
1/2tsp Garlic powder
1/2tsp Tomato bouillon
1/4tsp Adobo
1.0Tbsp Sofrito
Olives
1/2 Red pepper sliced
2 or 3 slices of Onions
Salt to taste