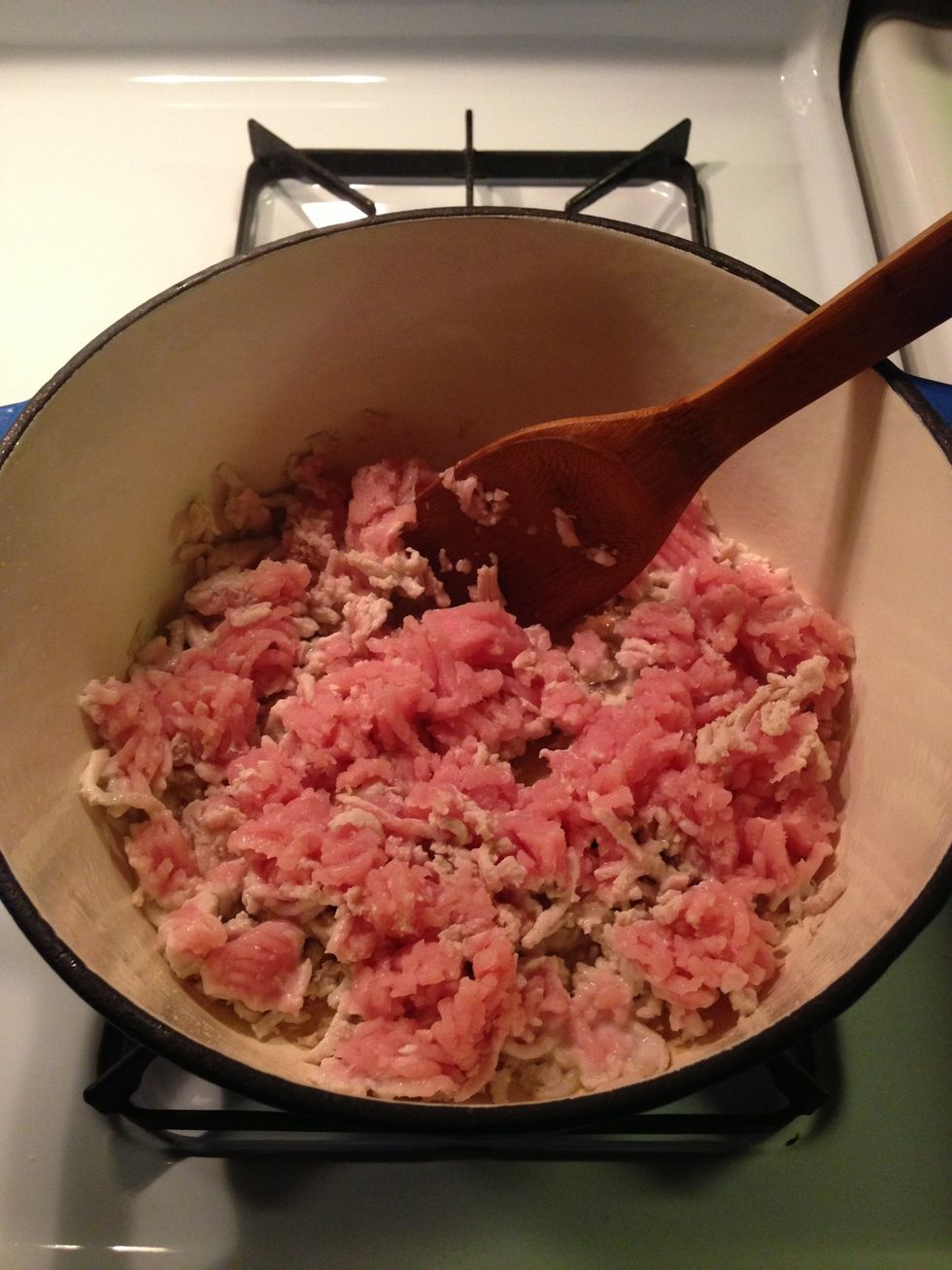 In a large pot, brown the ground turkey. Cook it thoroughly with some EVOO. It won't "brown" - it'll stay white.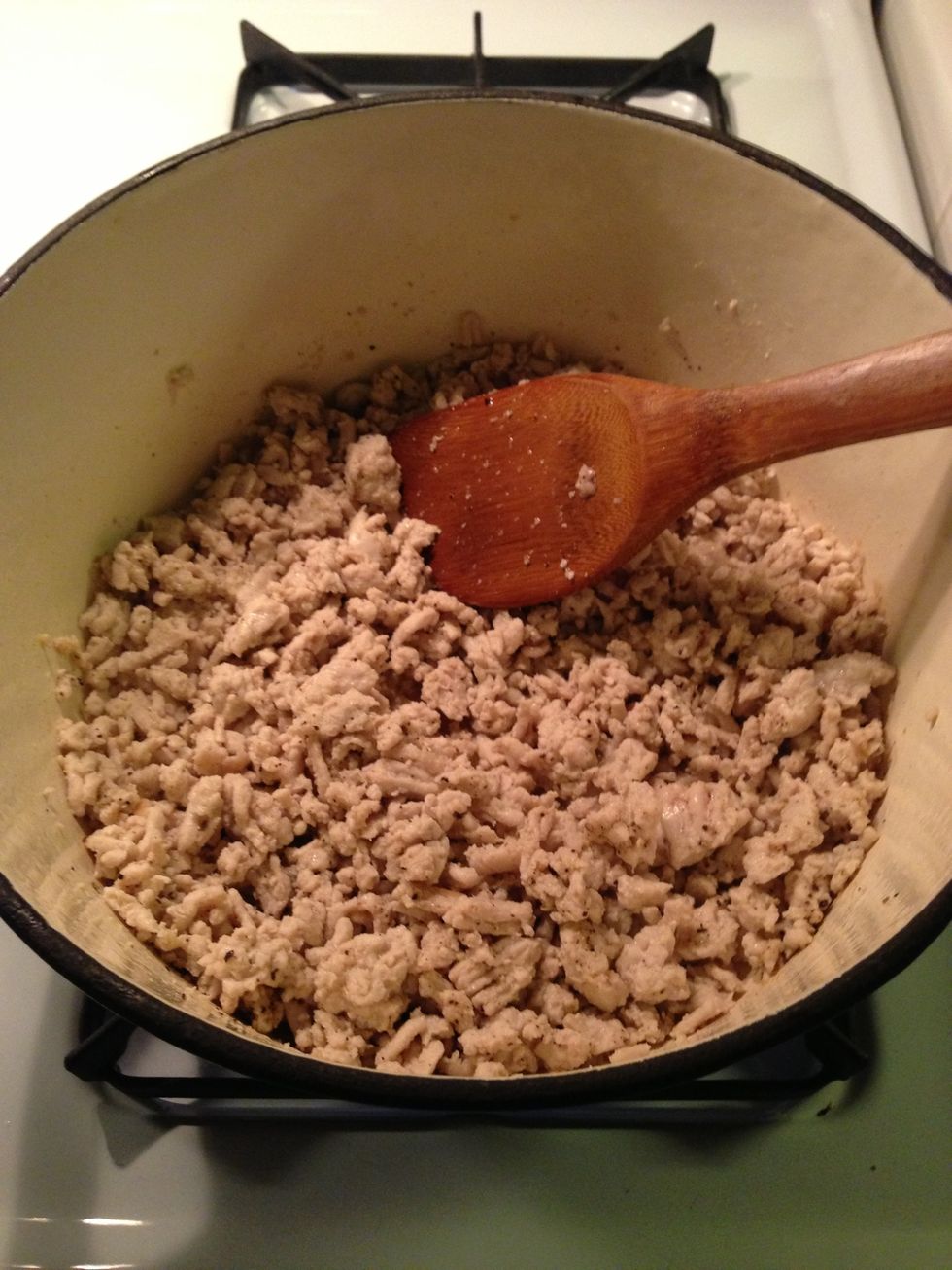 The ground turkey - cooked thoroughly - should look something like this.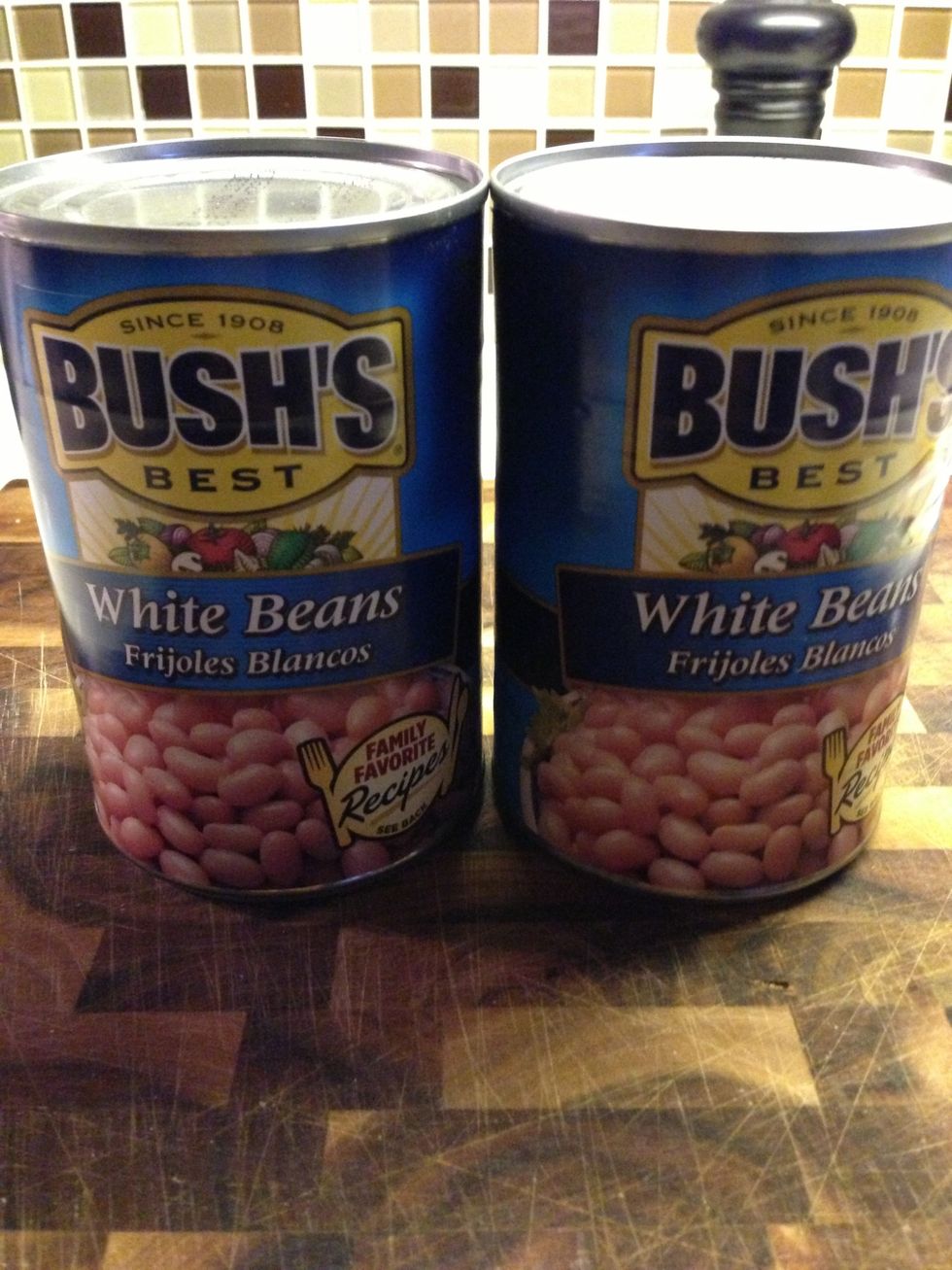 While the ground turkey continues to cook, open the two cans of white beans and drain them.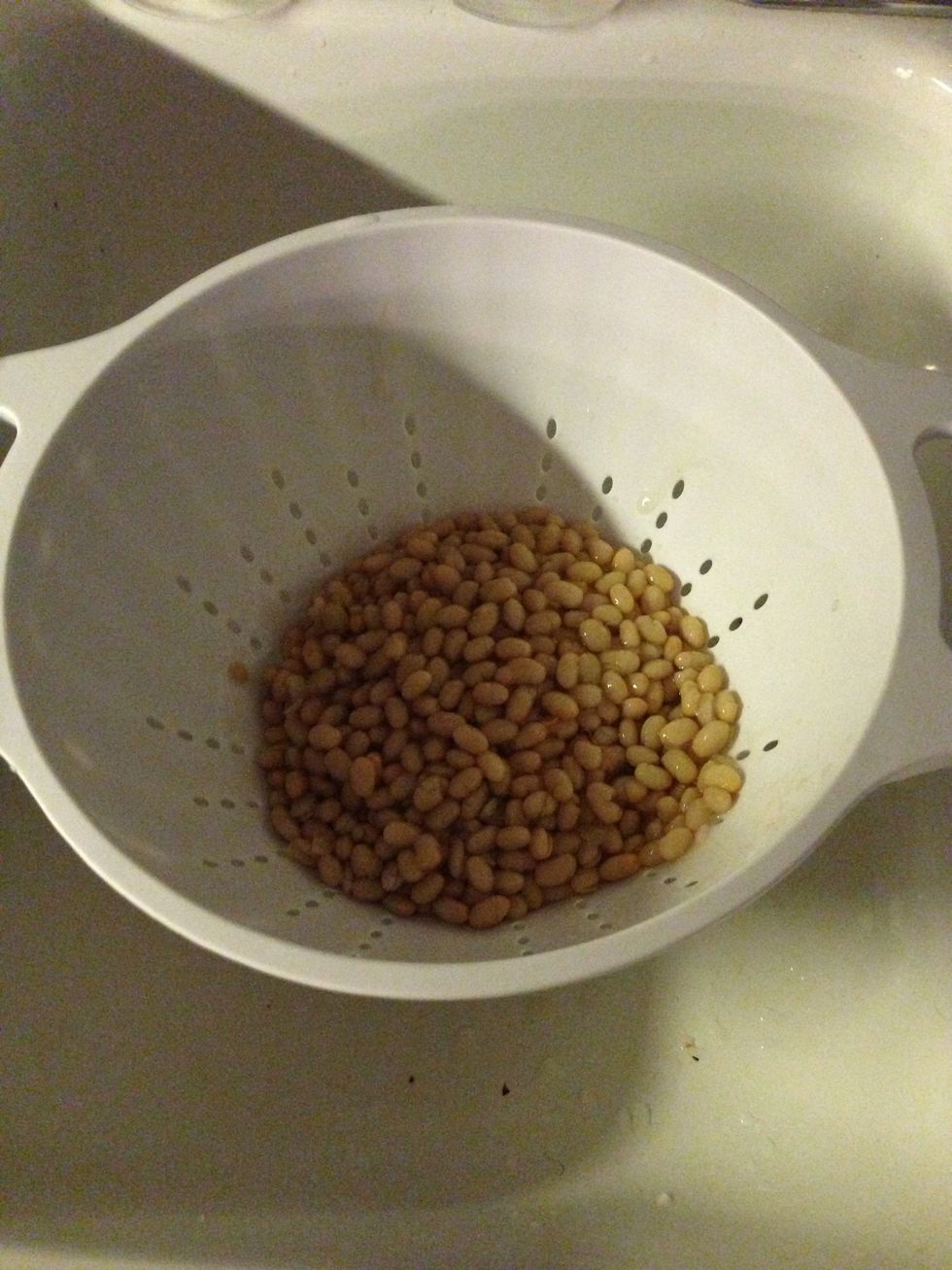 Rinse the white beans under some water and drain them thoroughly.
Next, open the chicken broth. I love Swanson brand, but any will do.
Pour the broth over the ground turkey and give it a good stir!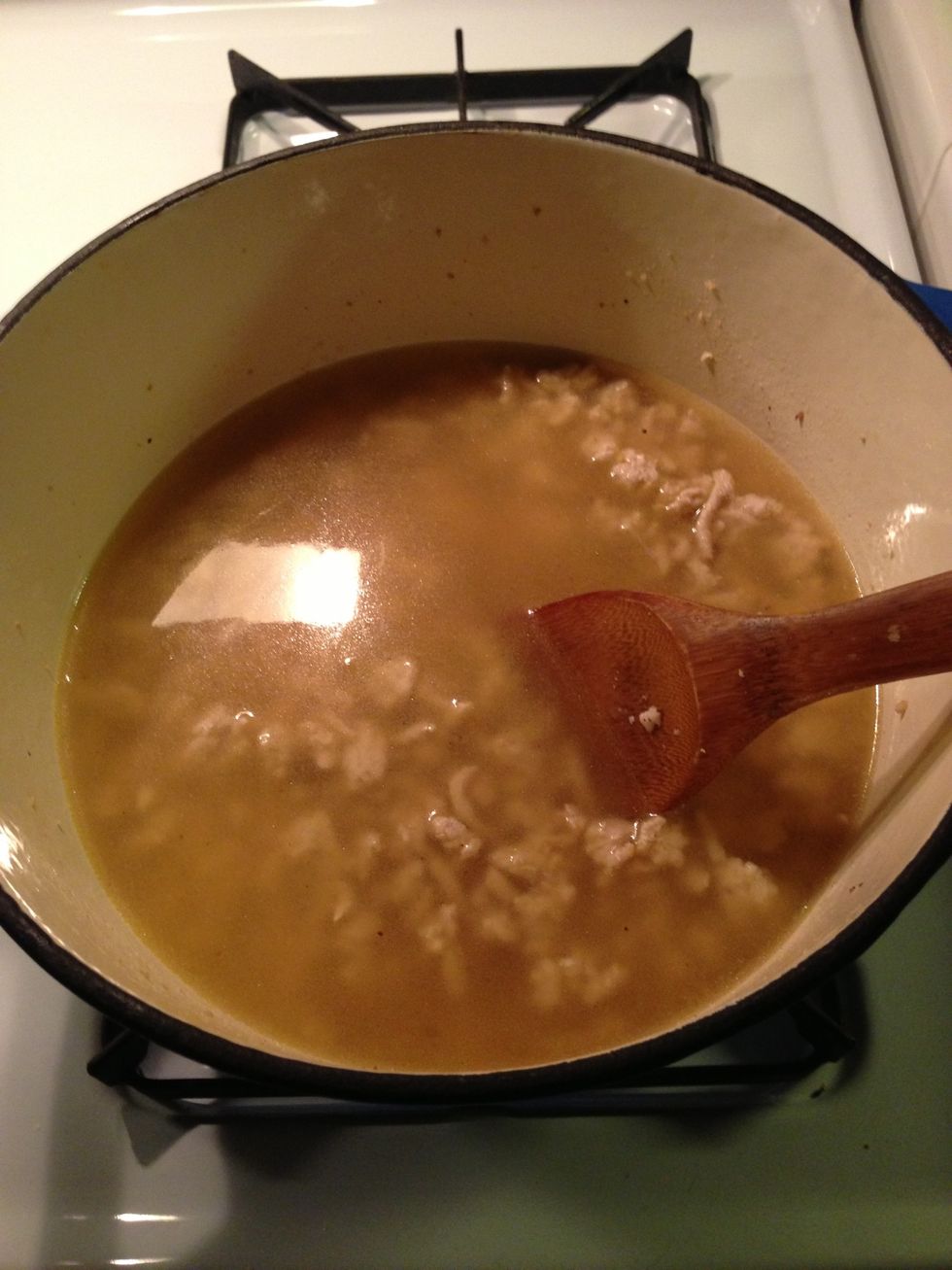 Stir it, baby, and bring it to a nice boil! (If you're using the packet of chicken taco seasoning, add it now, too!)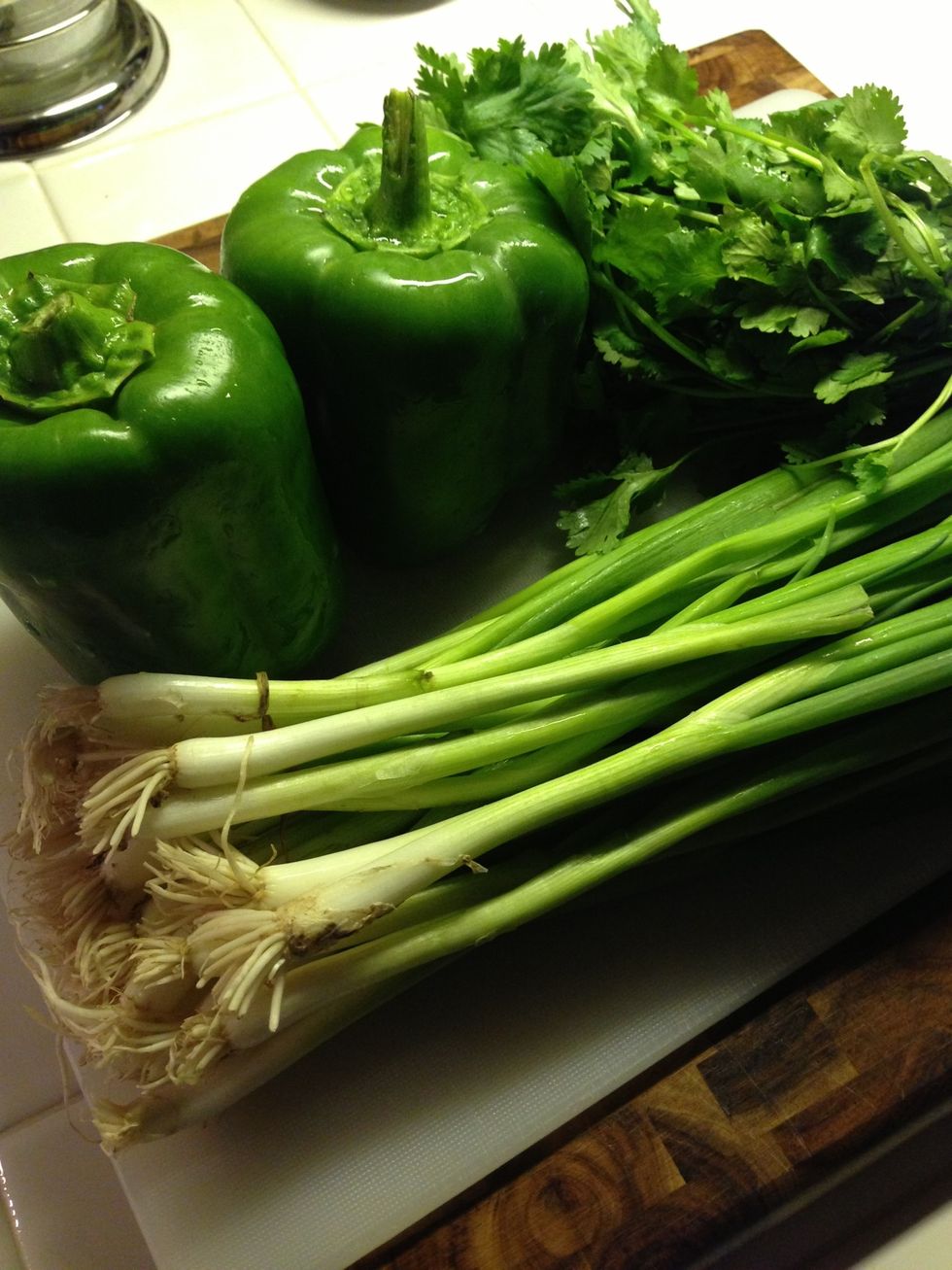 Meanwhile, chop your veggies.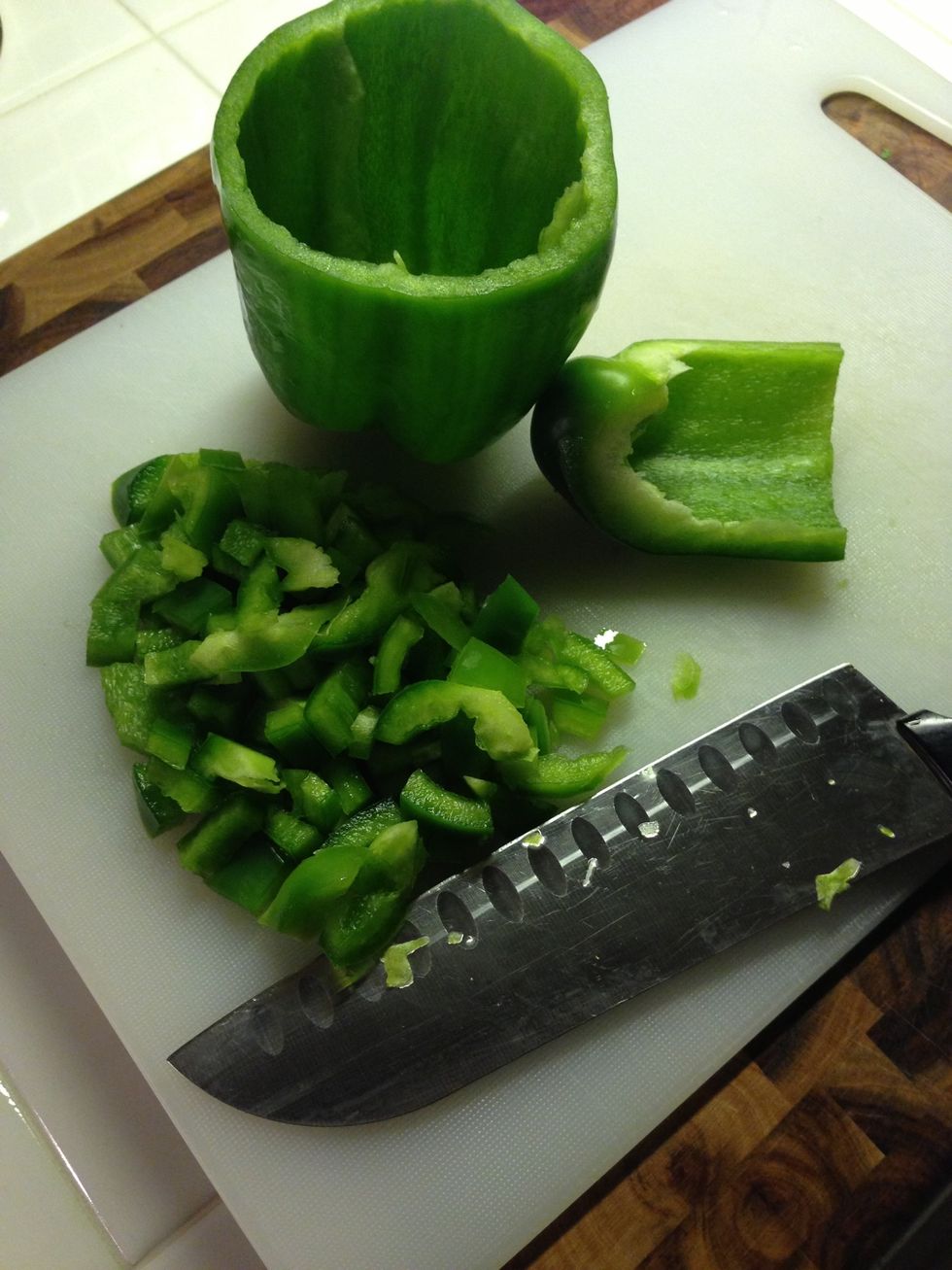 Hollow out the green peppers and chop 'em up good! (If you're adding a jalapeño to the chili, slice that sucker up and take out the seeds or you're gonna regret it!)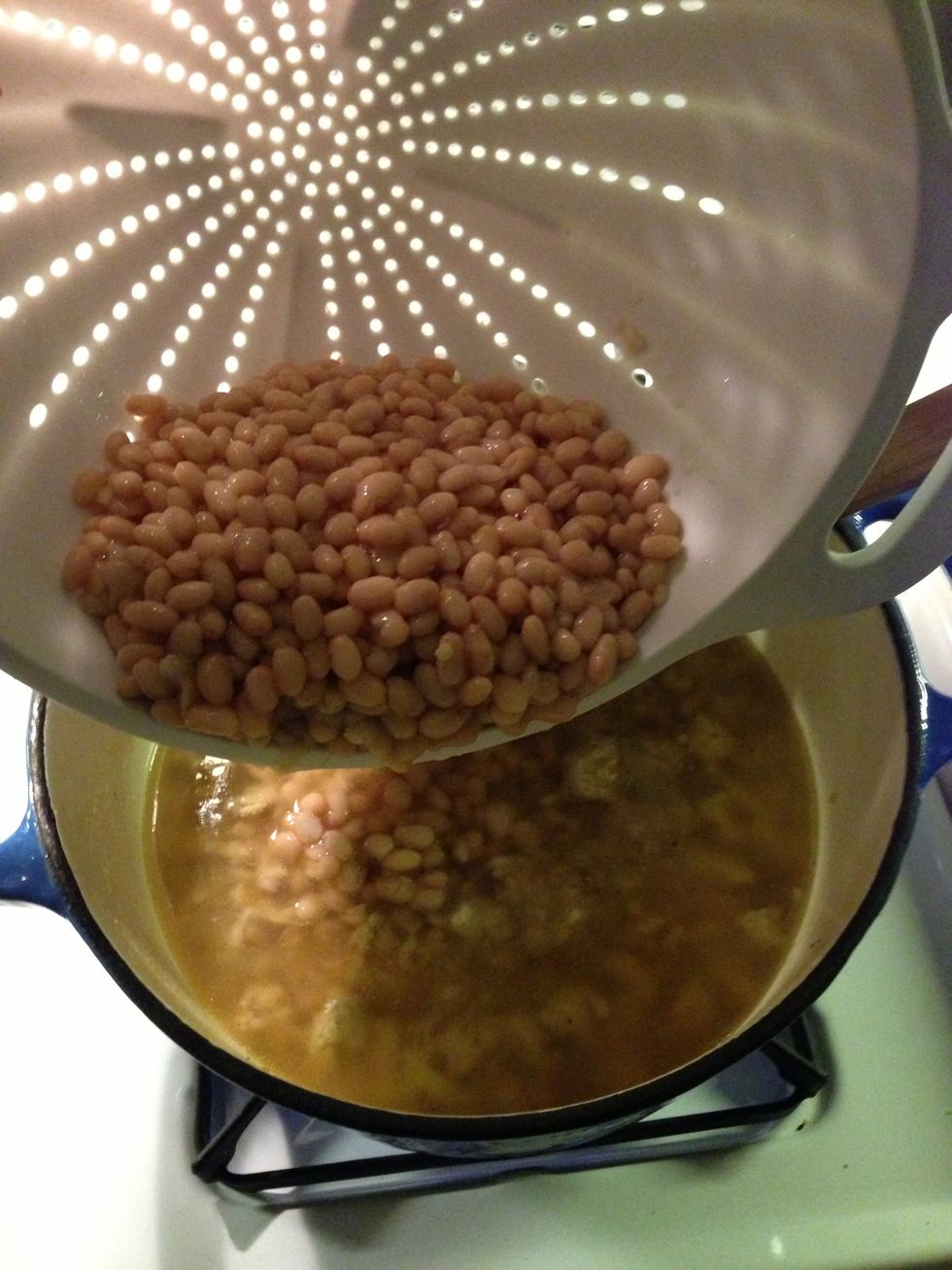 When the broth comes to a boil, add the white beans and give it a stir.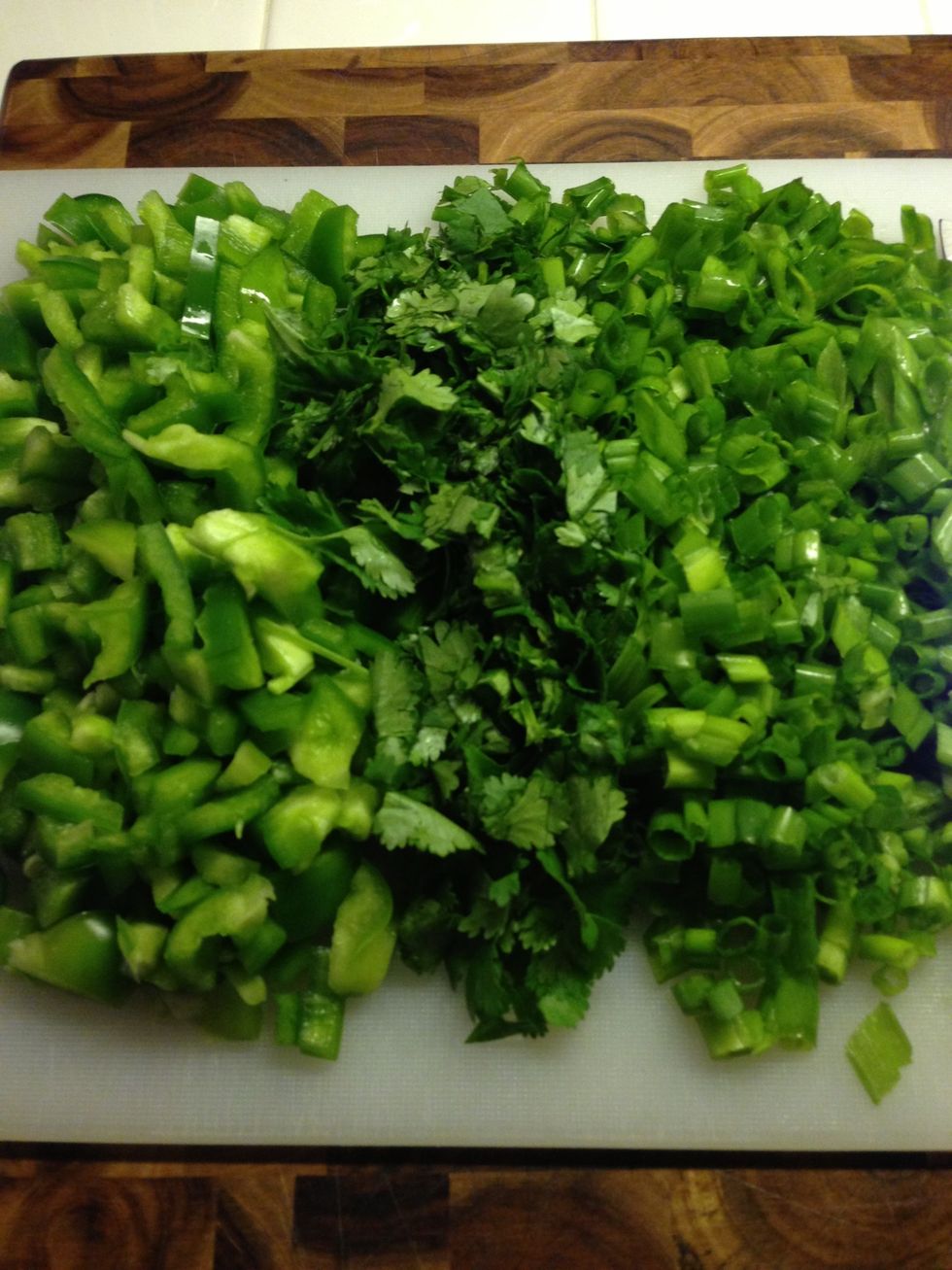 Green peppers, cilantro and green onions should be chopped and ready to go. (You can chop and prep them before if you want!)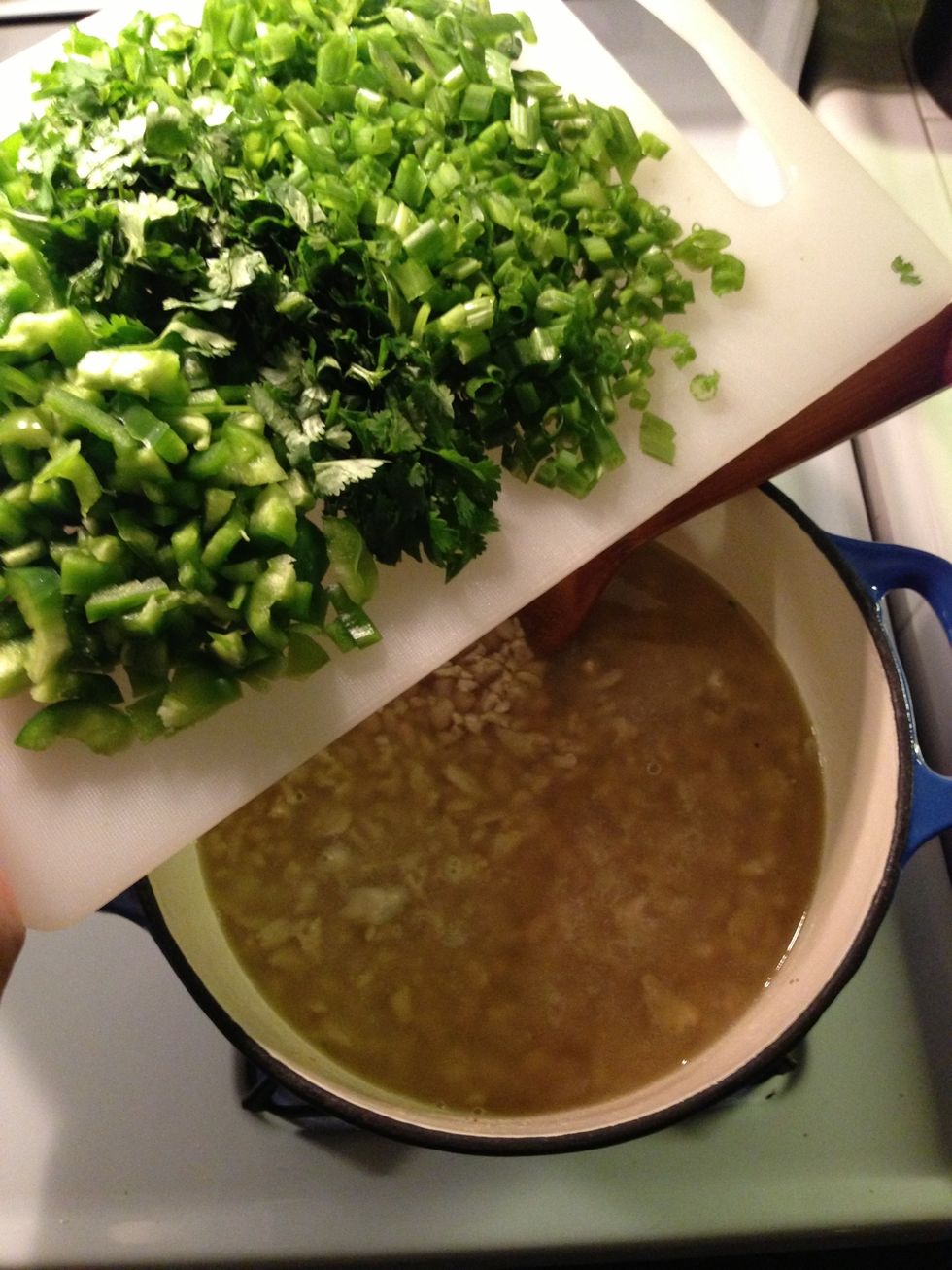 Add the veggies to the white beans and chicken broth. Salt and pepper to taste. Give it a good stir and smile! You're almost done!
Behold! White Lightning Chili!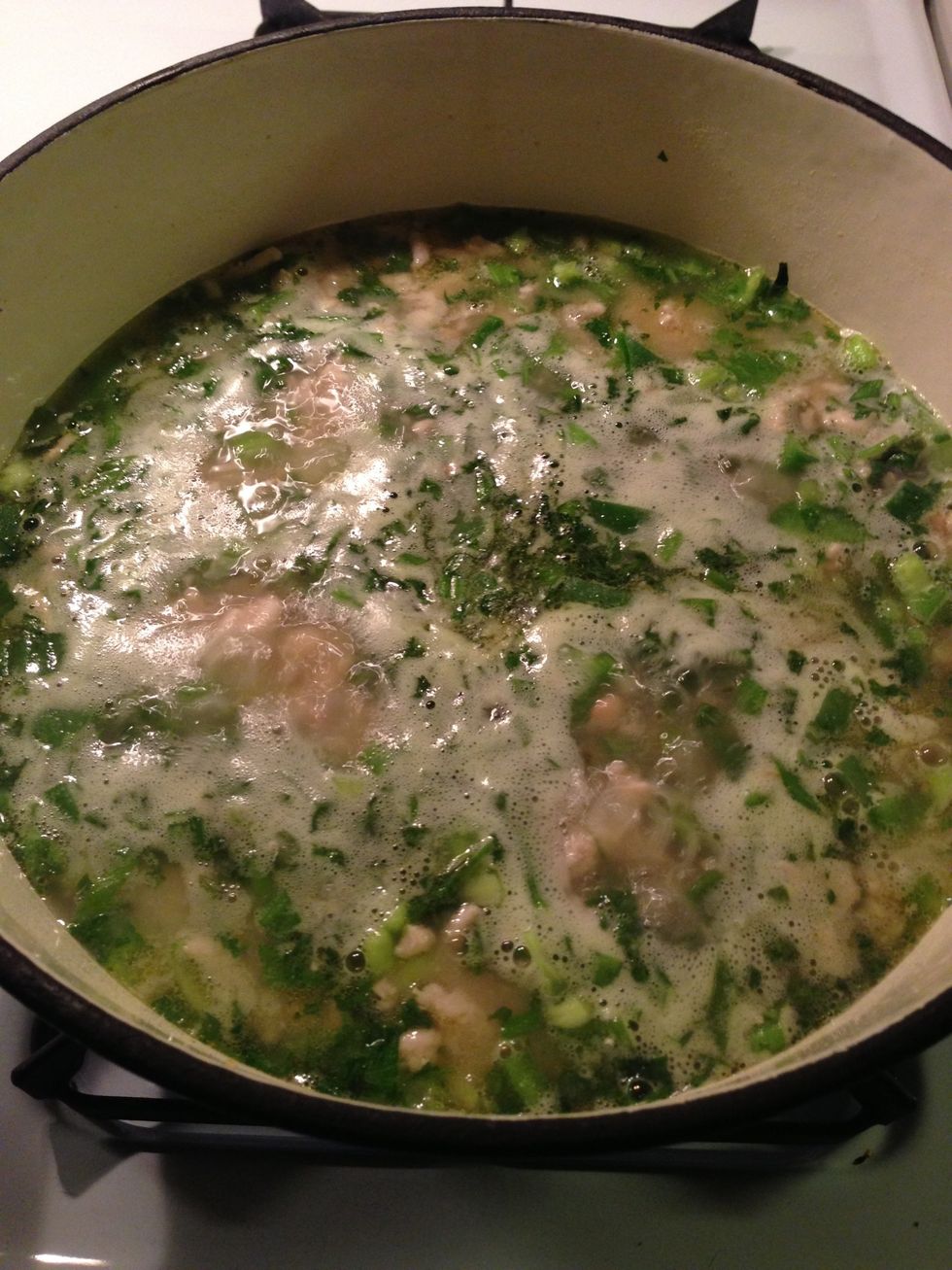 Bring the chili to a boil and then tame that flame and bring it to the lowest setting.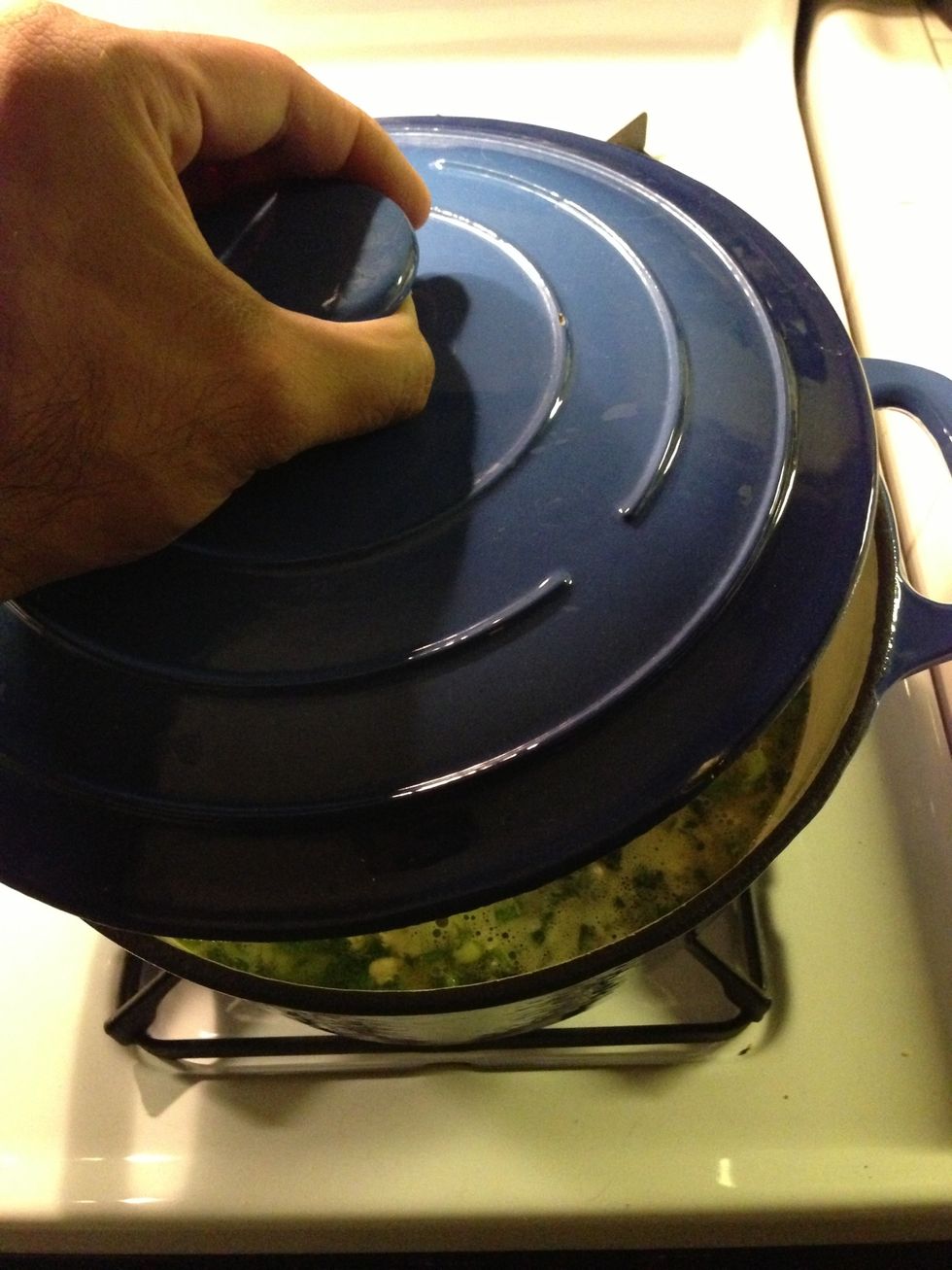 Cover it up!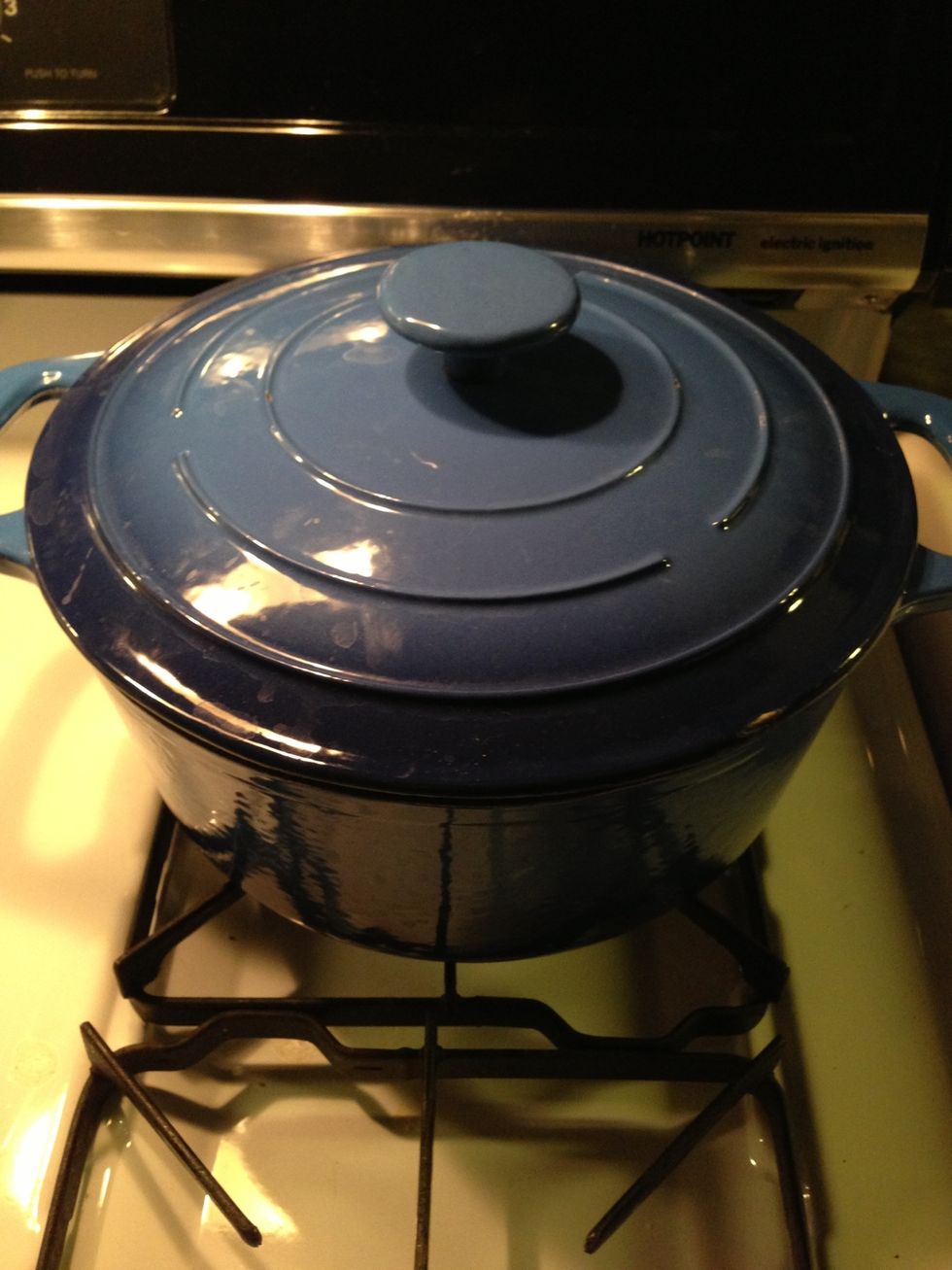 Let the chili simmer for 30 minutes or until the veggies are tender.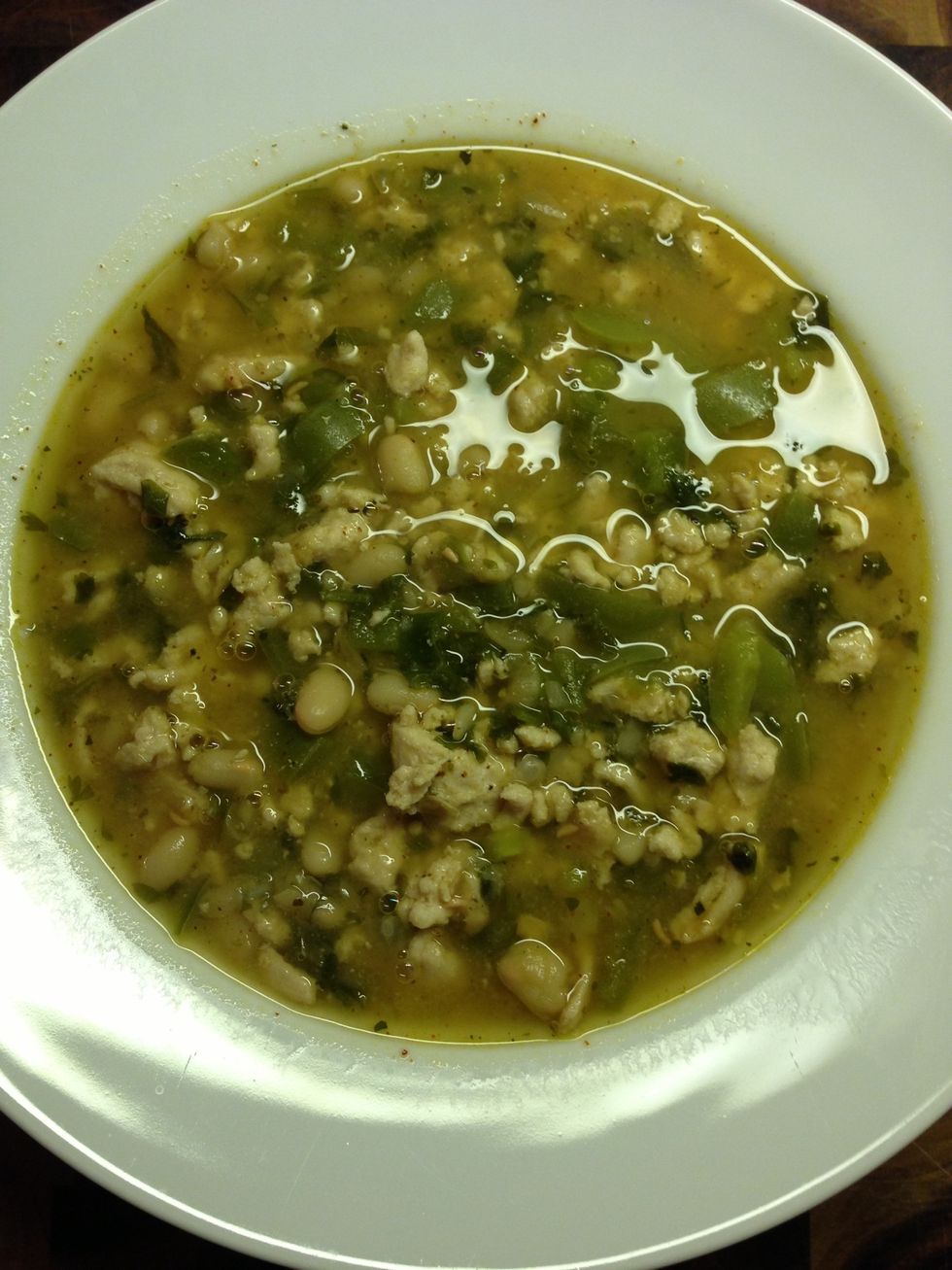 Taa-daa! Serve the White Lightning Chili with some corn bread or add crunchy tortilla chips as a topping.
Or for something different, sprinkle some shredded parmesan cheese! It's delicious!
Serves 4, so invite your friends over! Enjoy!
1.0lb Ground turkey
2.0 Cans of white beans
2.0 Green peppers
1.0bnch Green onions
1.0bnch Cilantro
4.0c Chicken broth
1.0pch Salt
1.0pch Black pepper
1.0 Jalapeño pepper (optional)
1.0 Packet of chicken taco seasoning (optional)