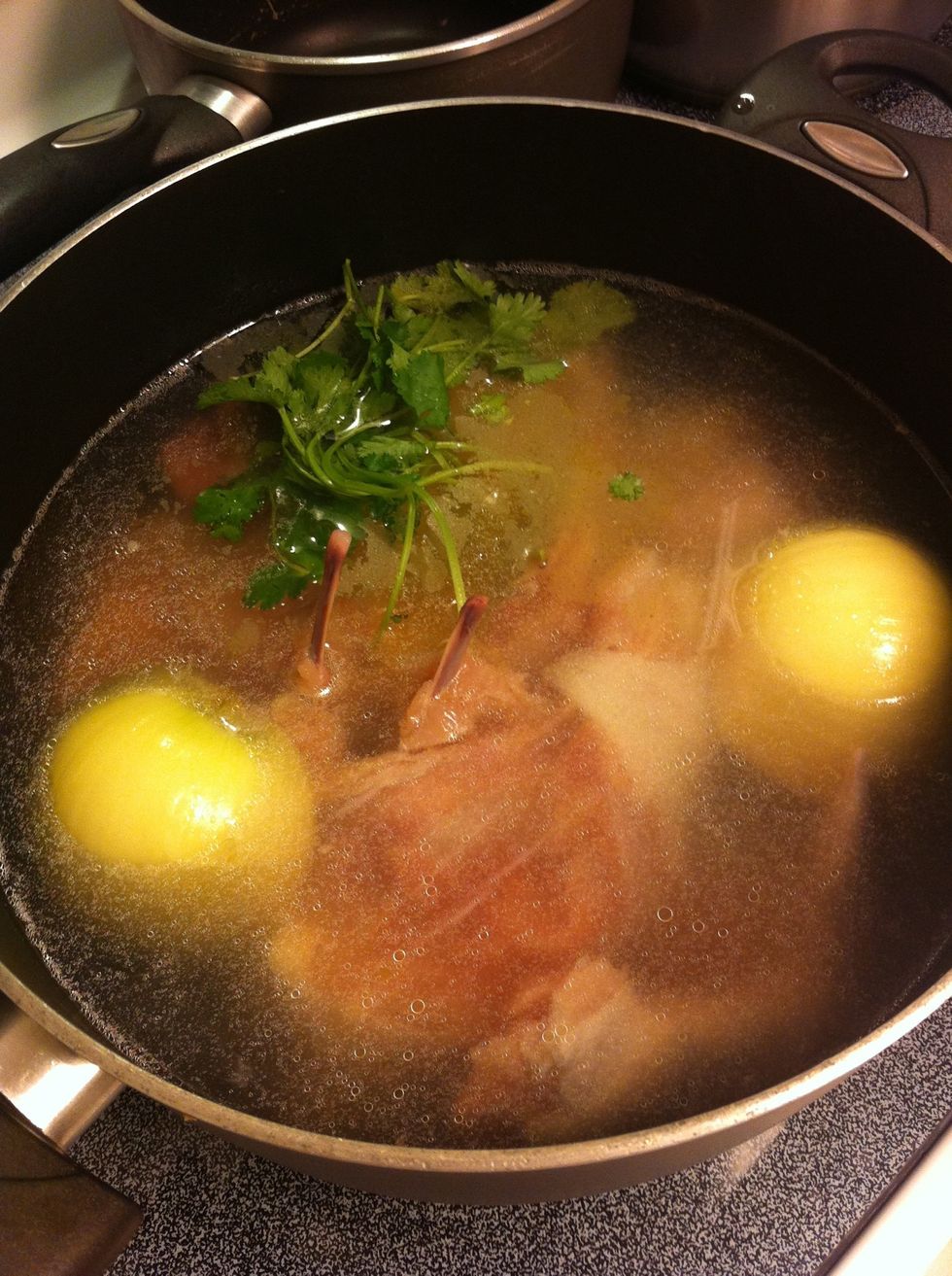 Dismember a whole chicken (cut breasts in half). Cover with water about an inch above. Put water to boil and add adobo, a handful of cilantro and one onion cut in half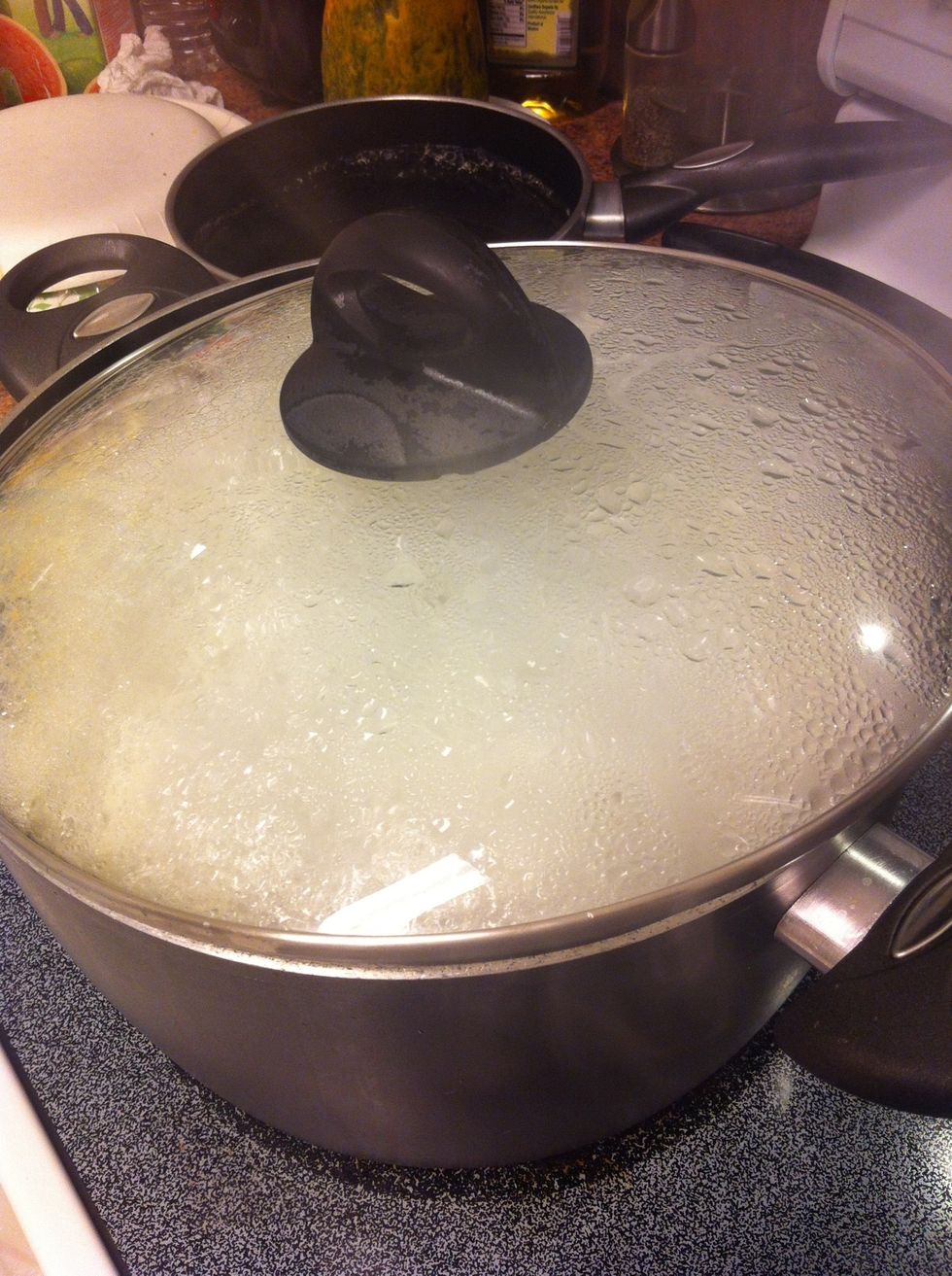 Cover on high until it starts boiling then pull lid sideways and let cook for 30 minutes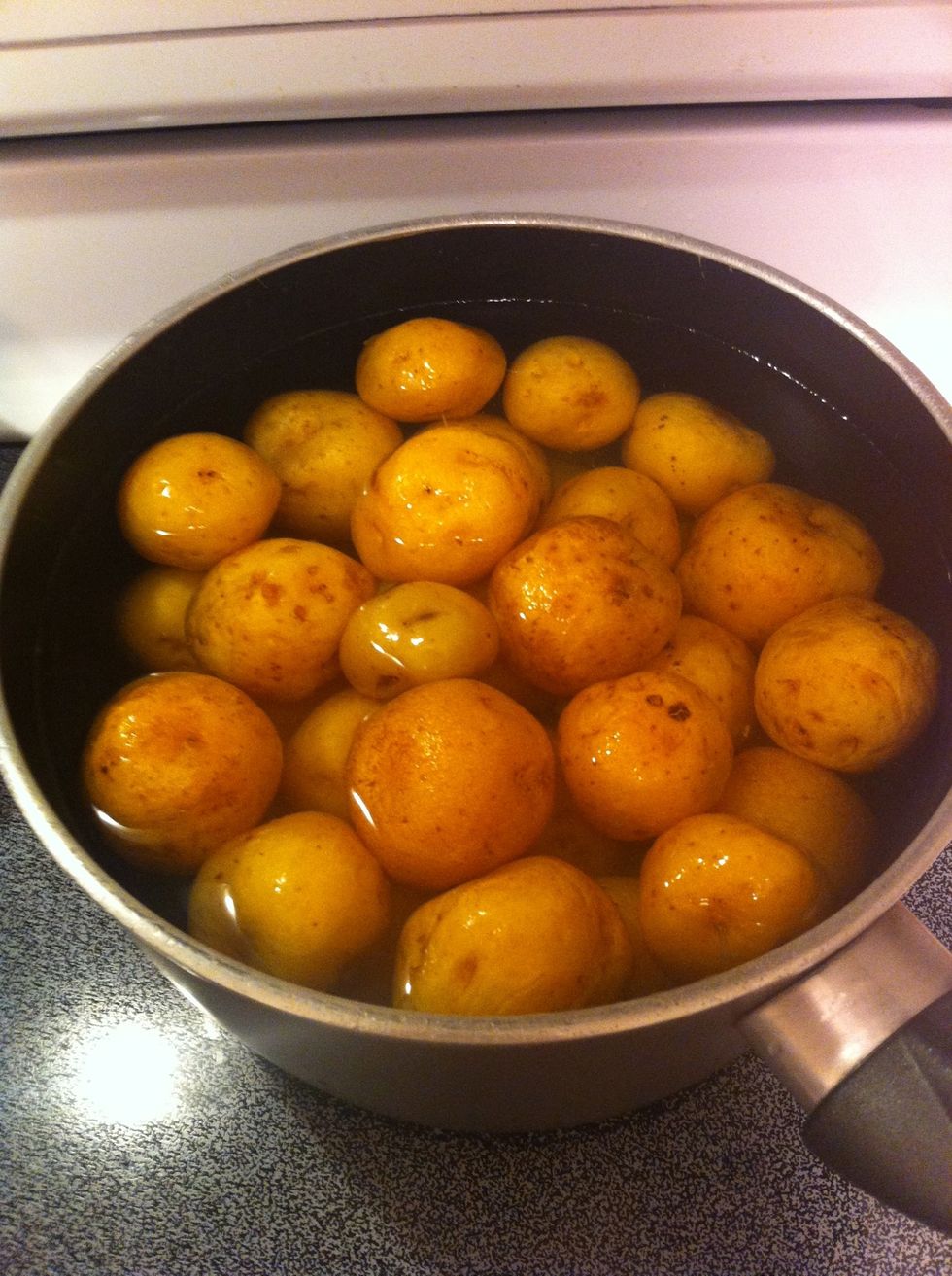 Put 2 big bags (around 60oz) of criolla potatoes on cold water to boil on high. Option B(better): while frozen put on water and pill of the skin with hands then cook, salt and add to broath.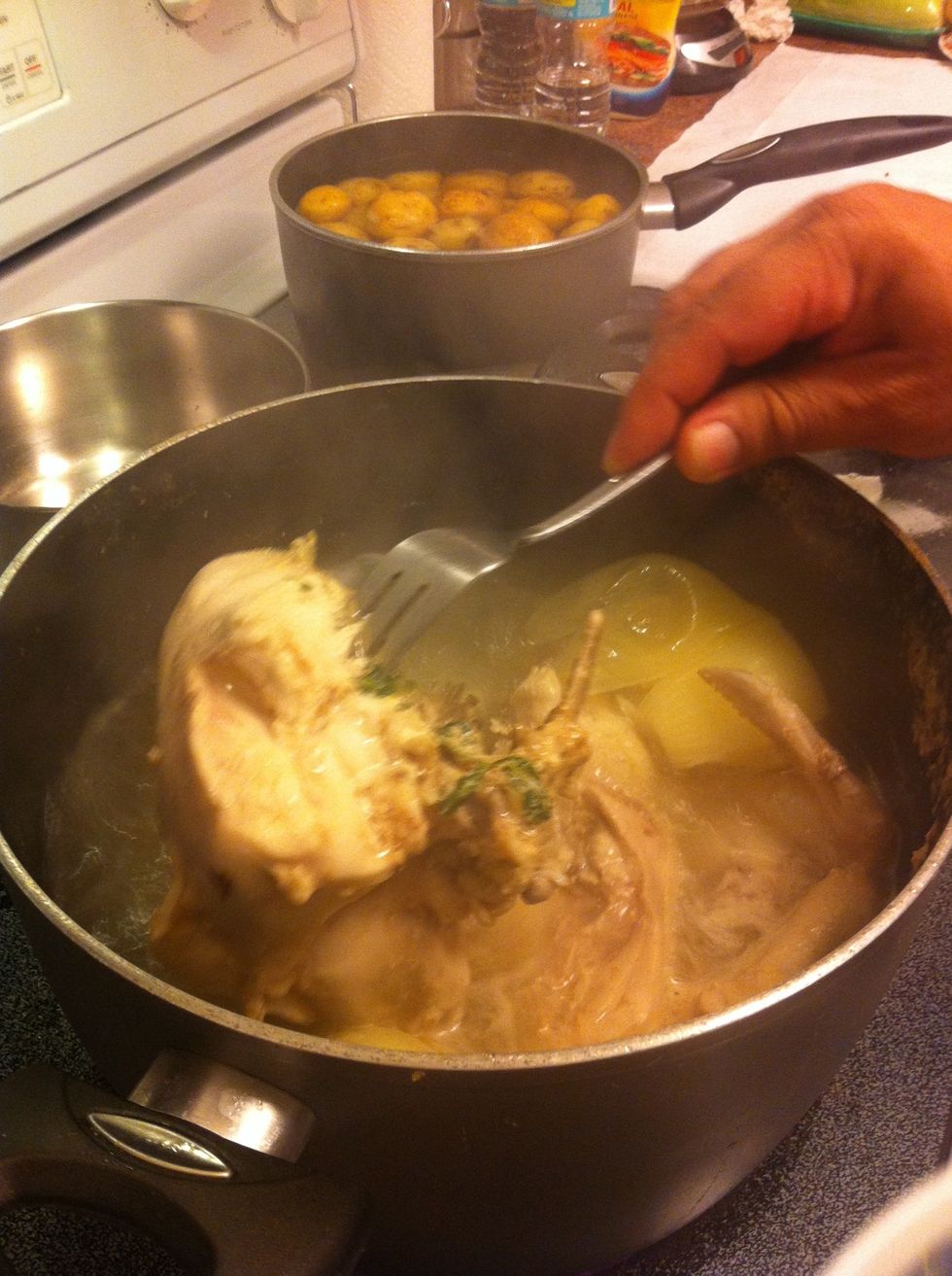 After 30 minutes take out the cilantro and toss. Take out chicken on bowl to cool and shred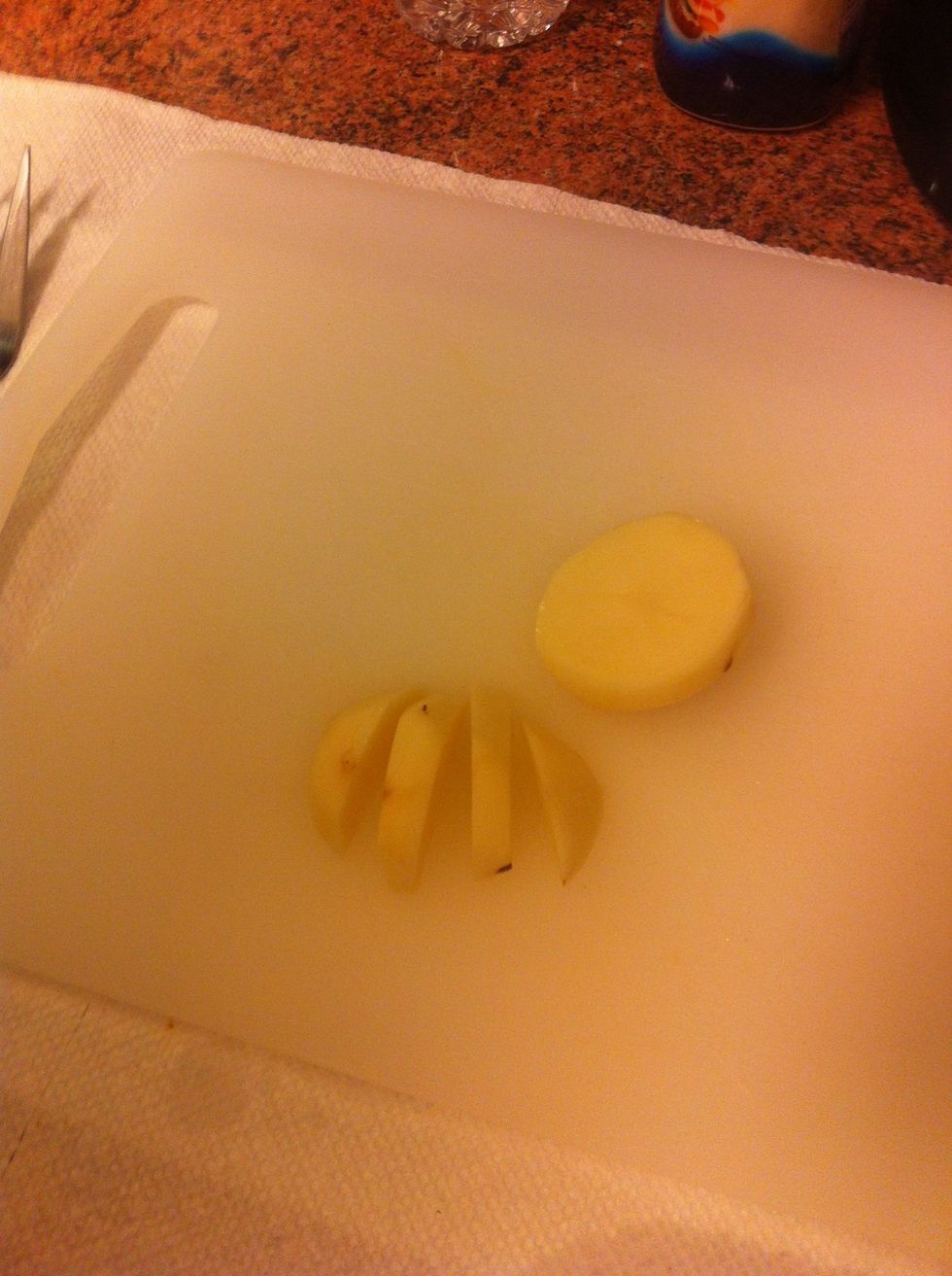 Cut the Idaho and red potatoes on thin slices for easy and fast cook up and "melt". Bring the broth to medium and add the potatoes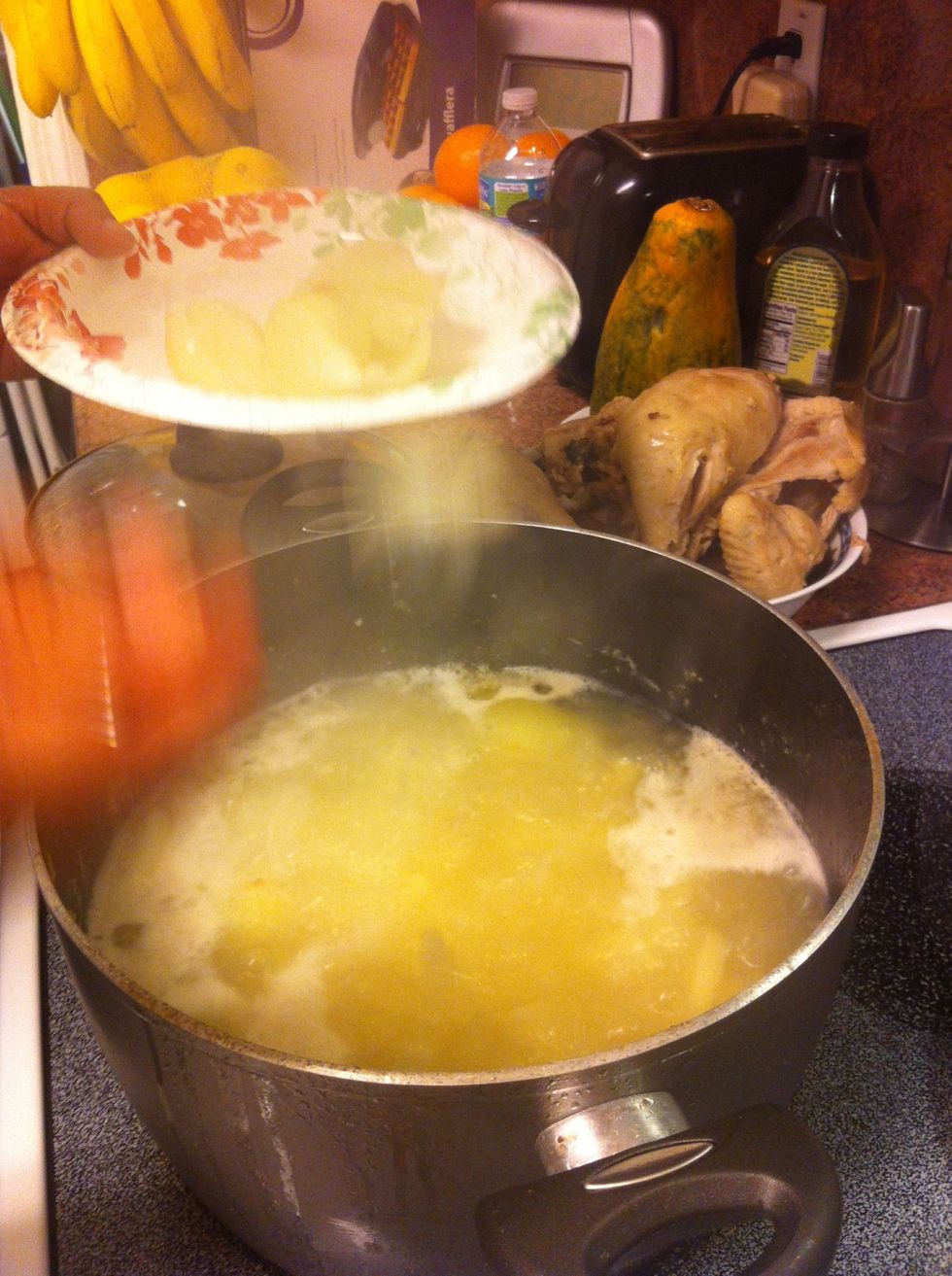 Leave the potatoes cook for 5 minutes with the onions and then take out the onion before the potatoes start to melt. Bring down to medium and keep covered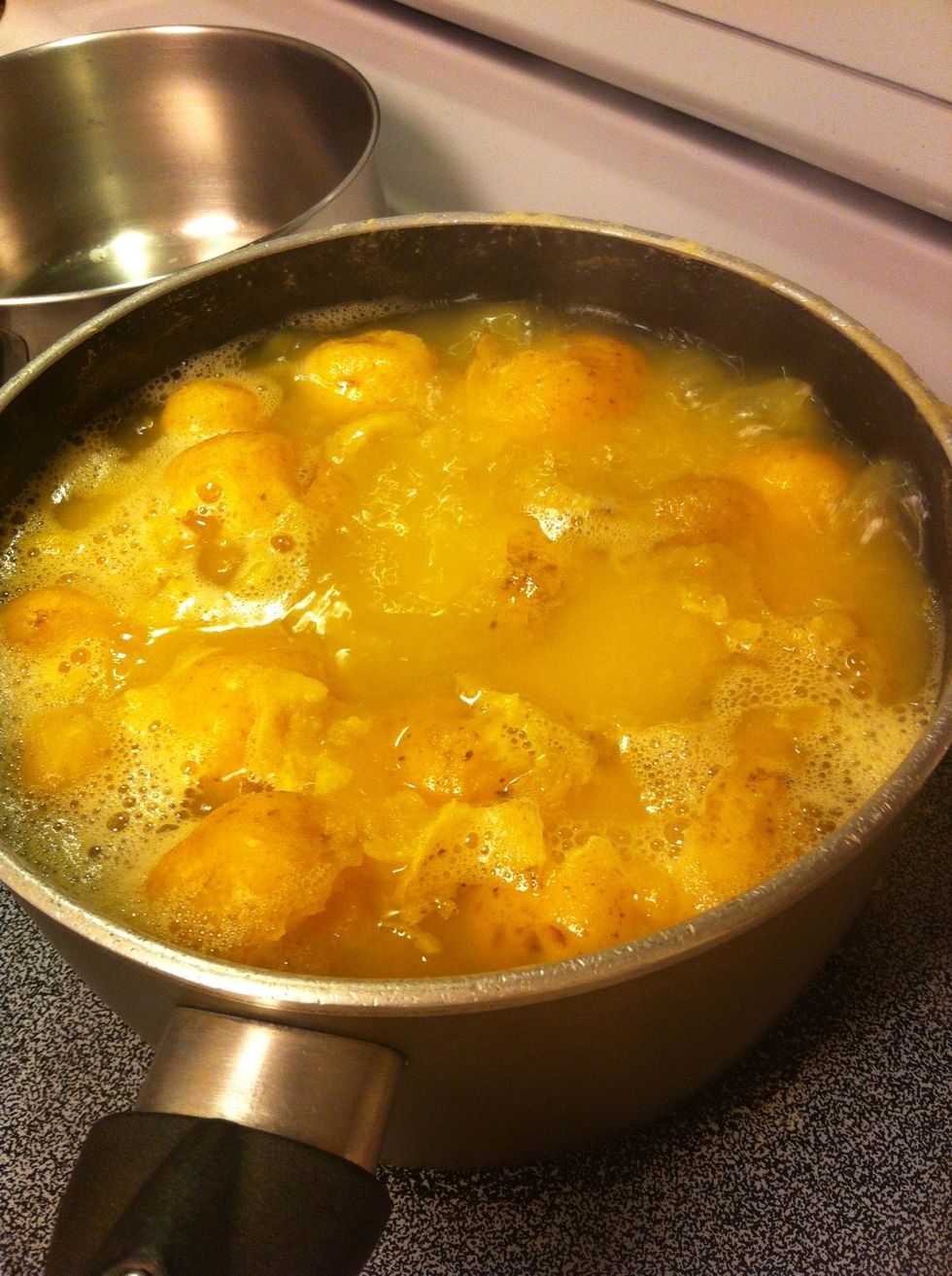 Add a teaspoon of salt to criollas and start smashing the potatoes that have not popped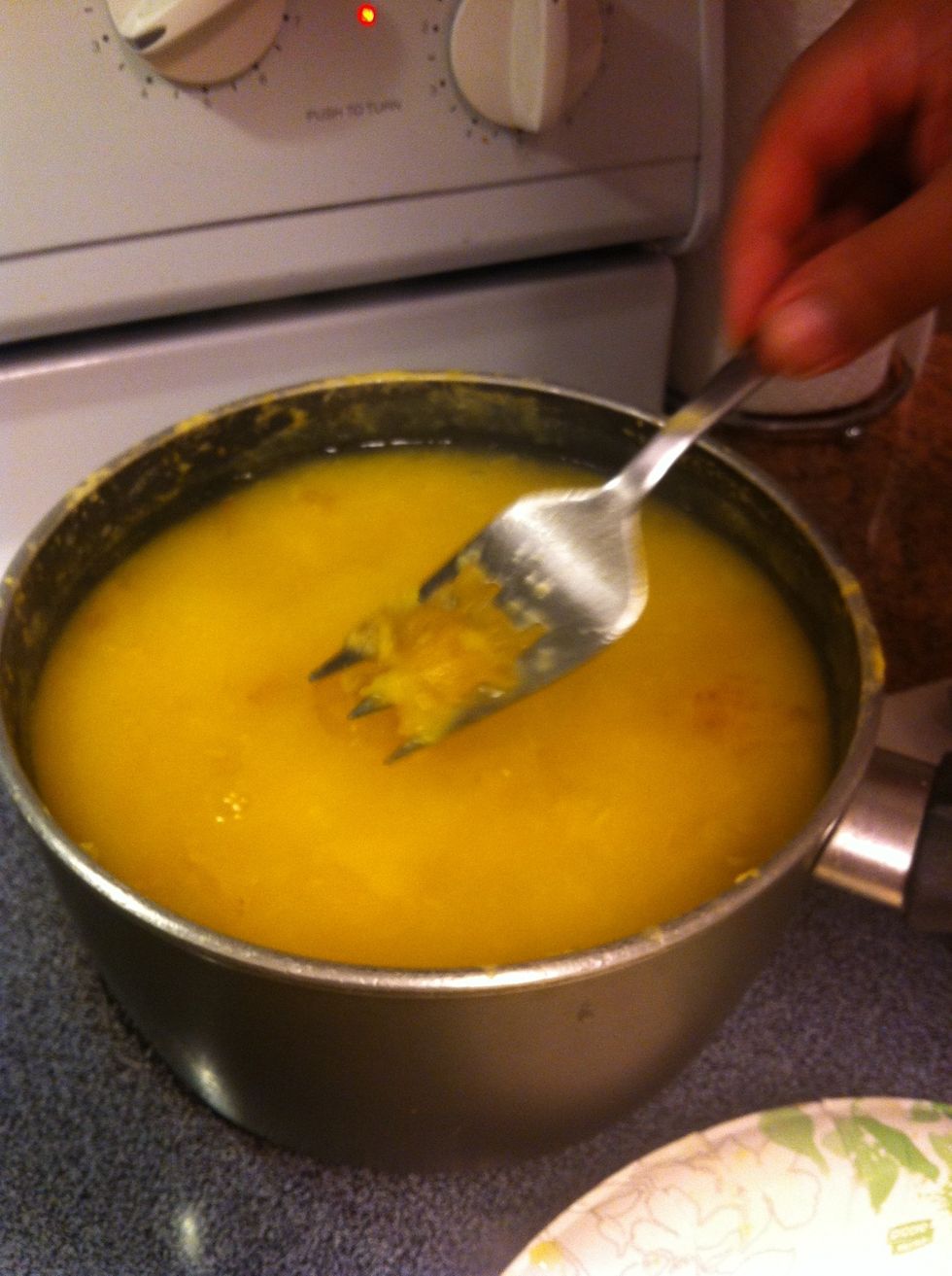 Option A: Add a little water if the criolla mash is too thick and then with a fork start taking out the peels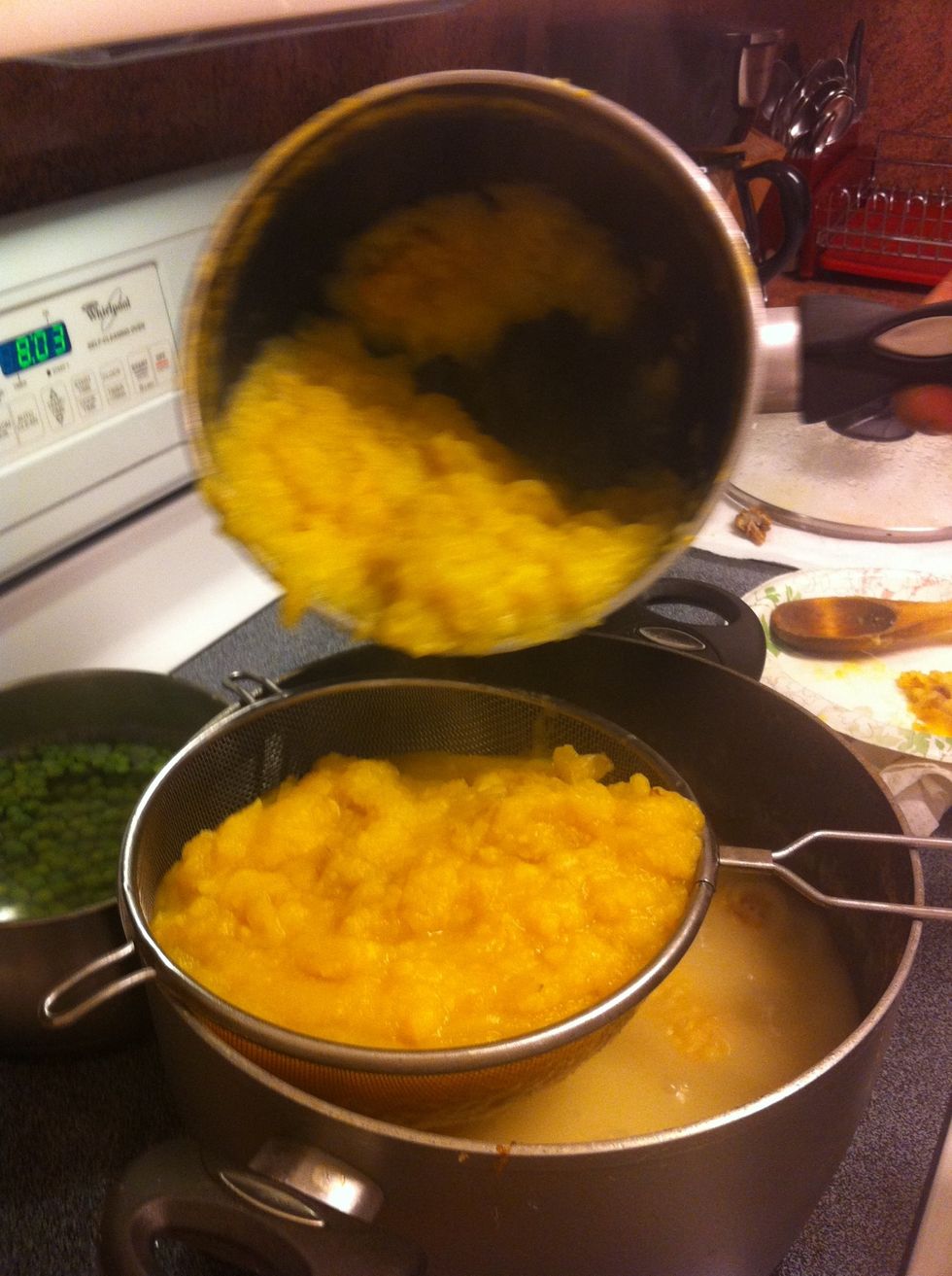 Option B: Alternatively, get a drainer and smash until the skins are separated from the potato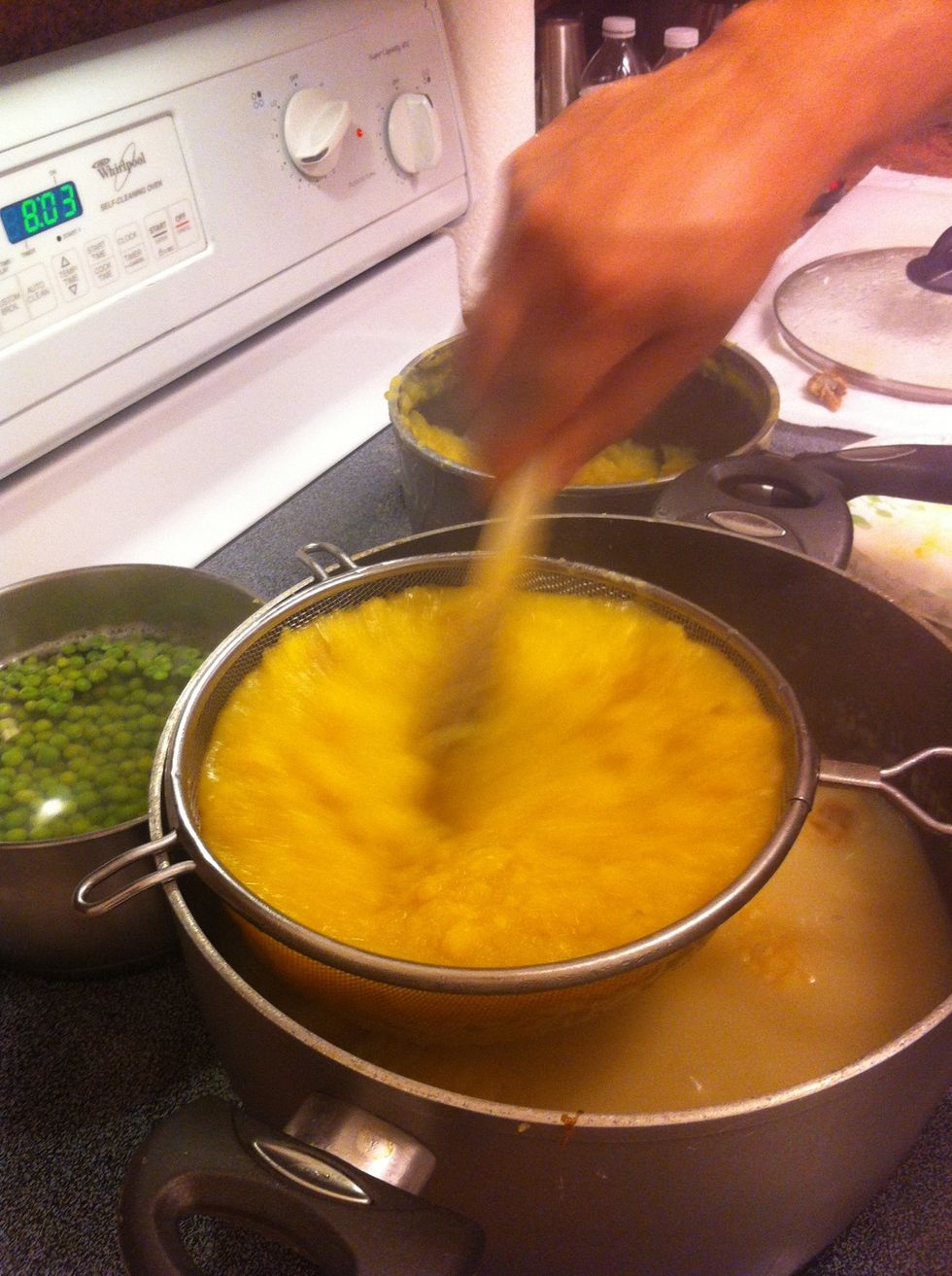 Add water occasionally and if needed when the criolla mash is too thick and skins are hard to separate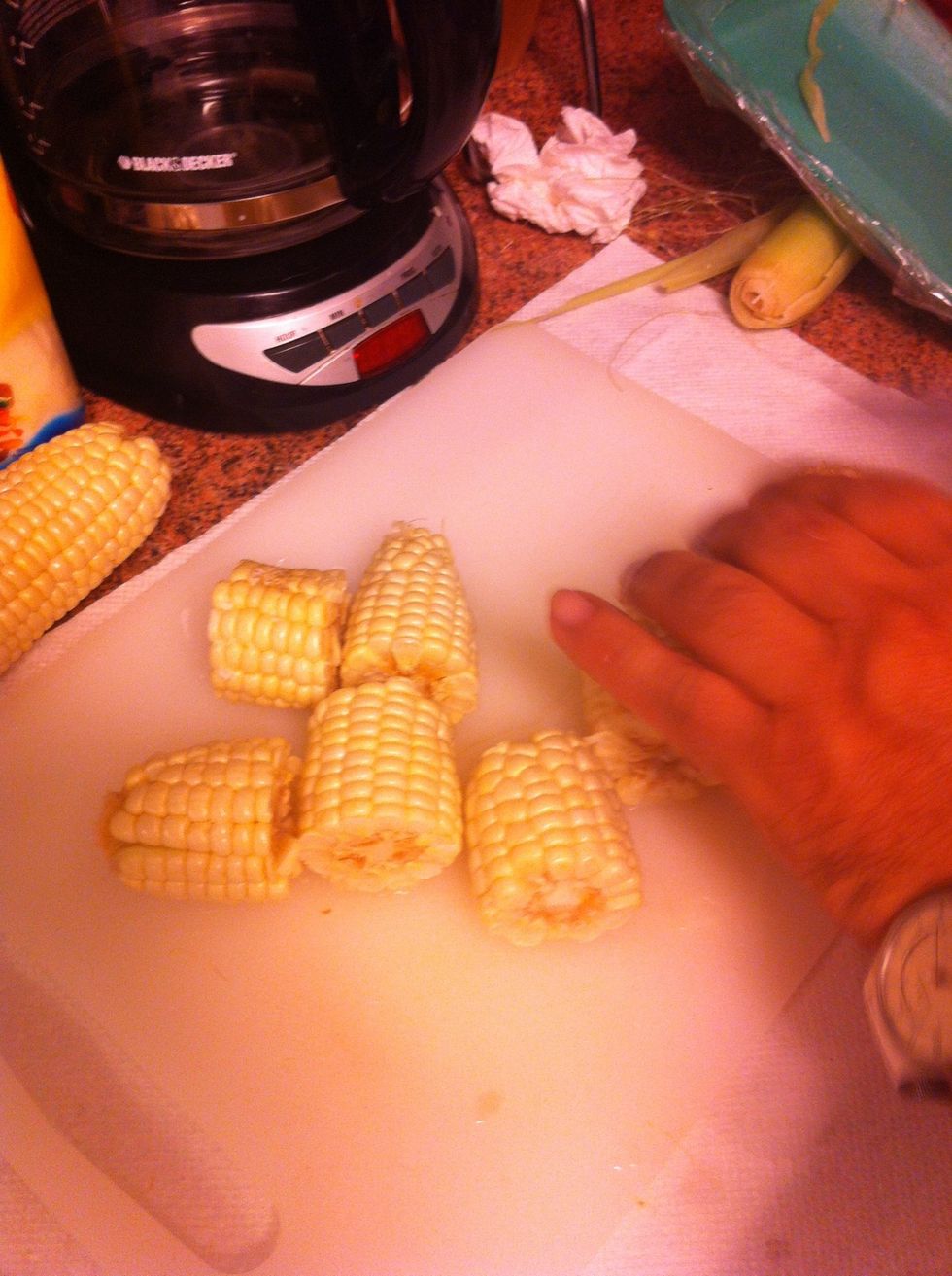 Cut 3 whole white corn(buy with peel) and cute in piece depending on how many people will eat (about 4 pieces per corn cob). Add to broth (keep broth covered). Corn takes about 15-20 minutes to cook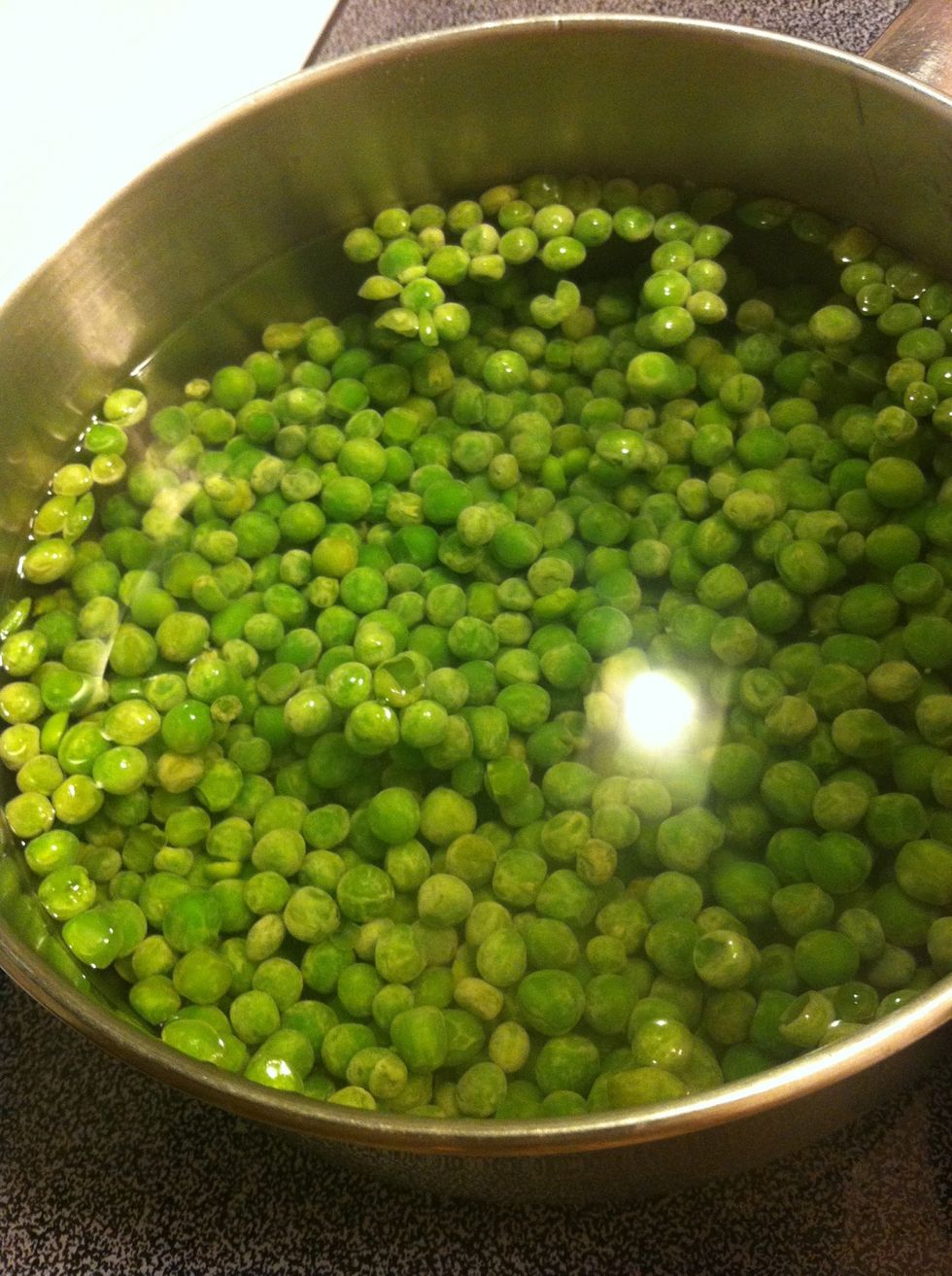 Boil 2 cups of water an then add 1 LB (16oz) of green peas. Leave until it boils again. Drain and add to broth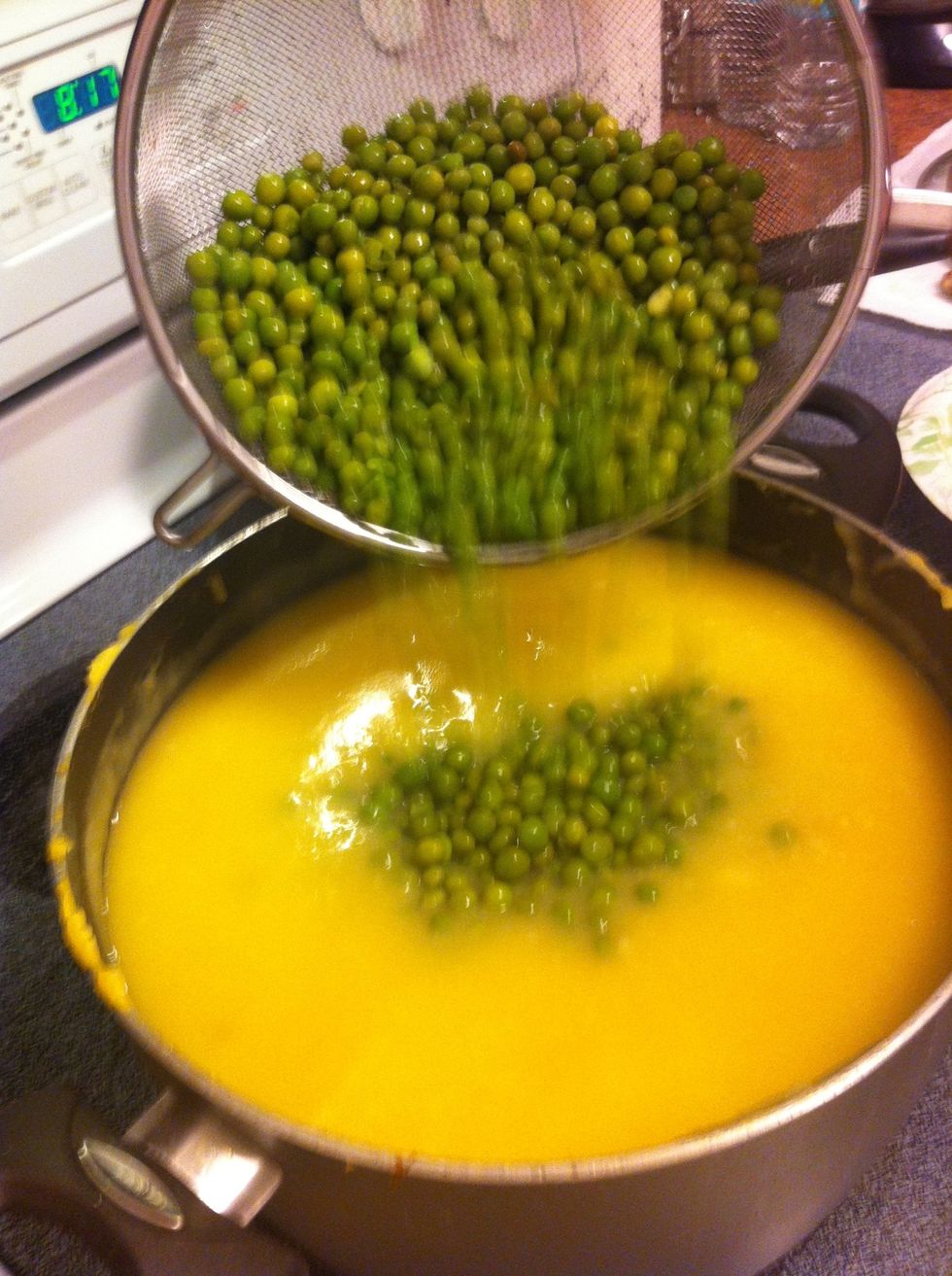 Drain and add. When stirring try not to mix the bottom. Some burnt residue is always left at the bottom
Put guascas in a drainer and shake to take out all the little pieces of leaf.
Simmer and leave for 10-20 minutes to let the flavor out. Stir occasionally
1.0 Whole chicken
1.0 Onion
Cilantro
Adobo
2.0bnch Criolla potatoes
6.0 Idaho potatoes
12.0 Red potatoes
1.0lb Peas
8.0bnch Corn
Alt arracacha
Alt ahuyama
Guascas