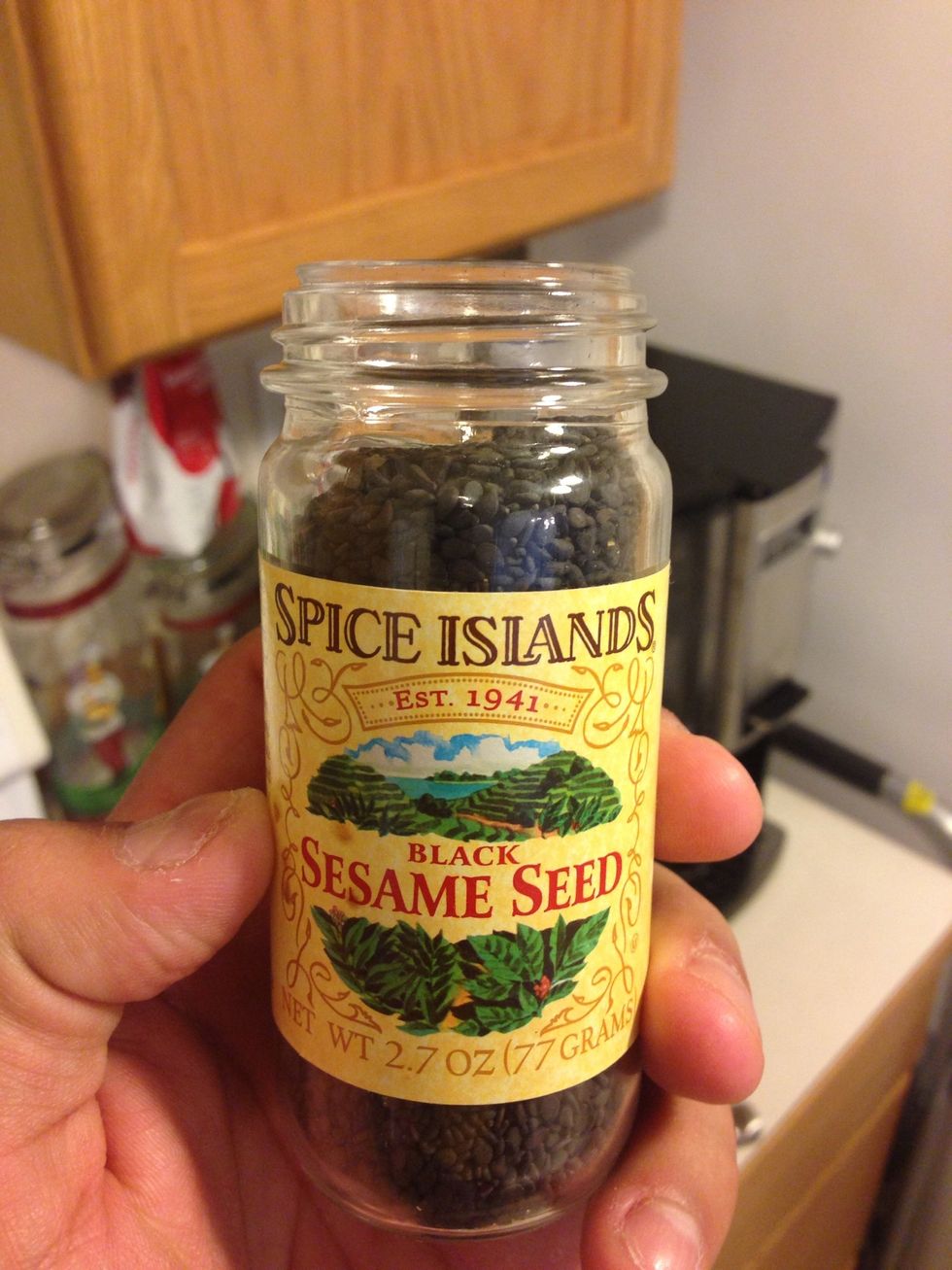 The texture of the sesame seeds adds a lot to the dish!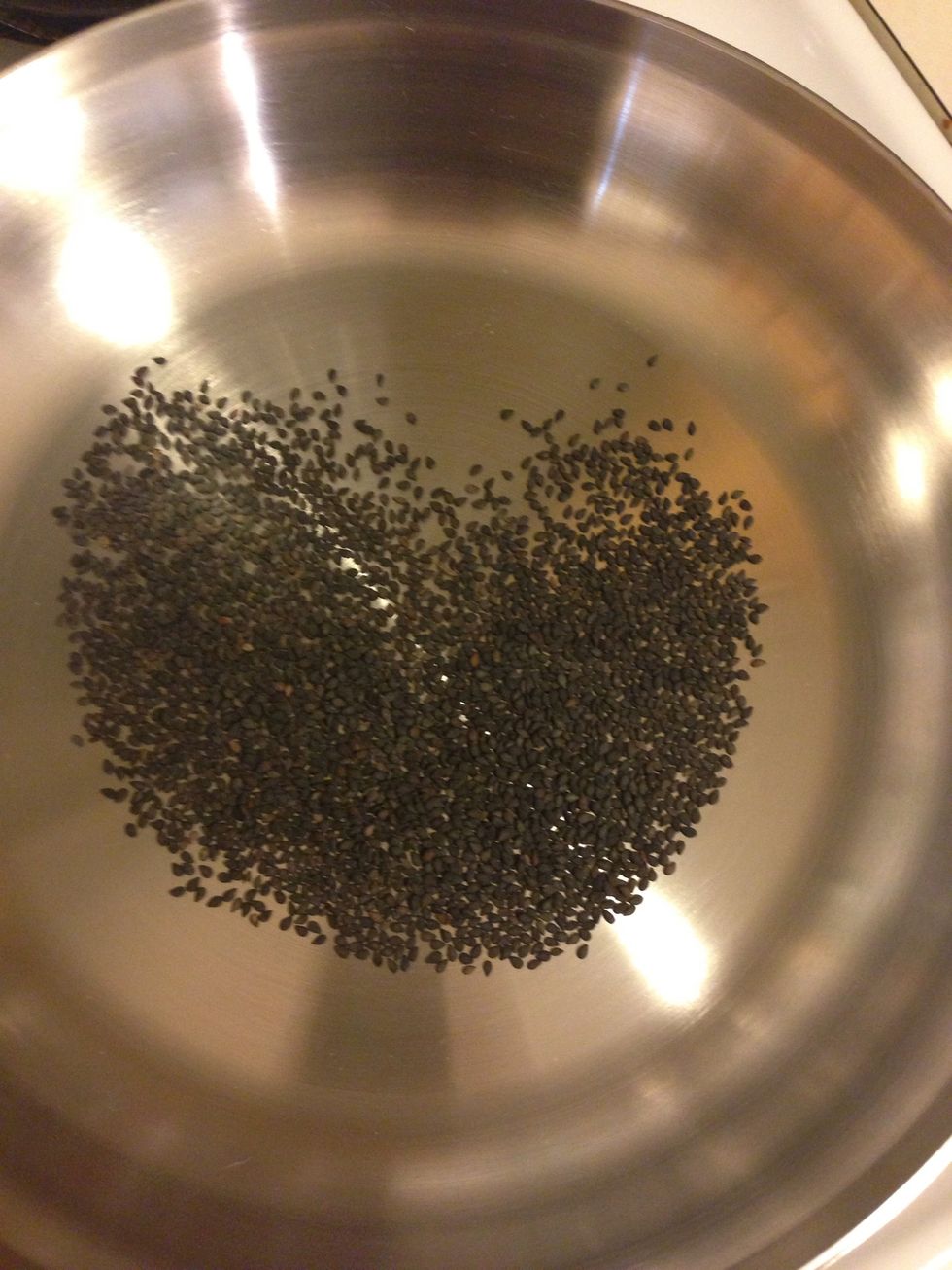 Toast the sesame seeds on medium heat shaking about 4-5 minutes. You will smell them. Remove from hear and set aside
All our veg and spices. This is a simple and flavorful dish. That just tastes amazing.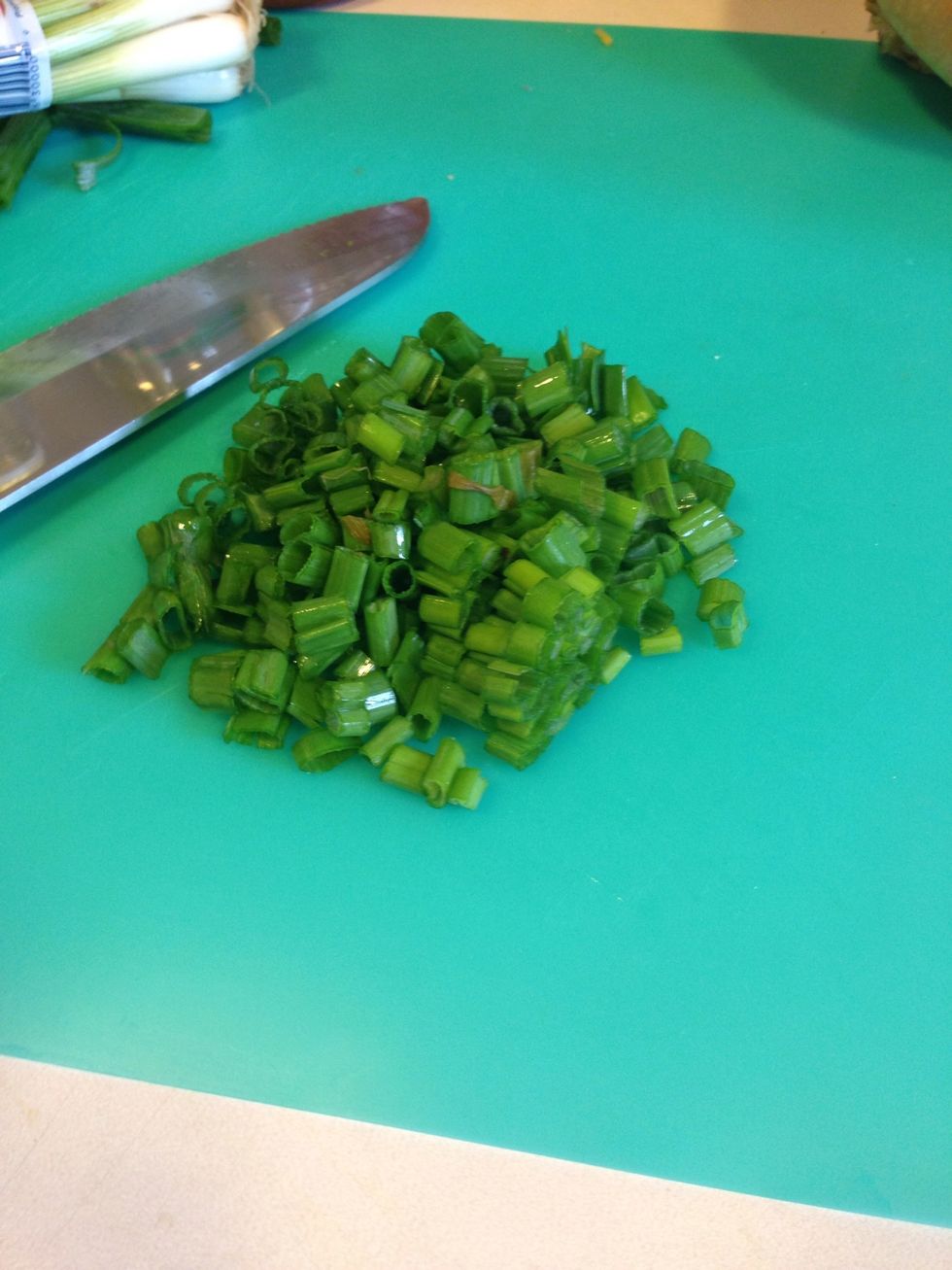 Chop the green onion
The garlic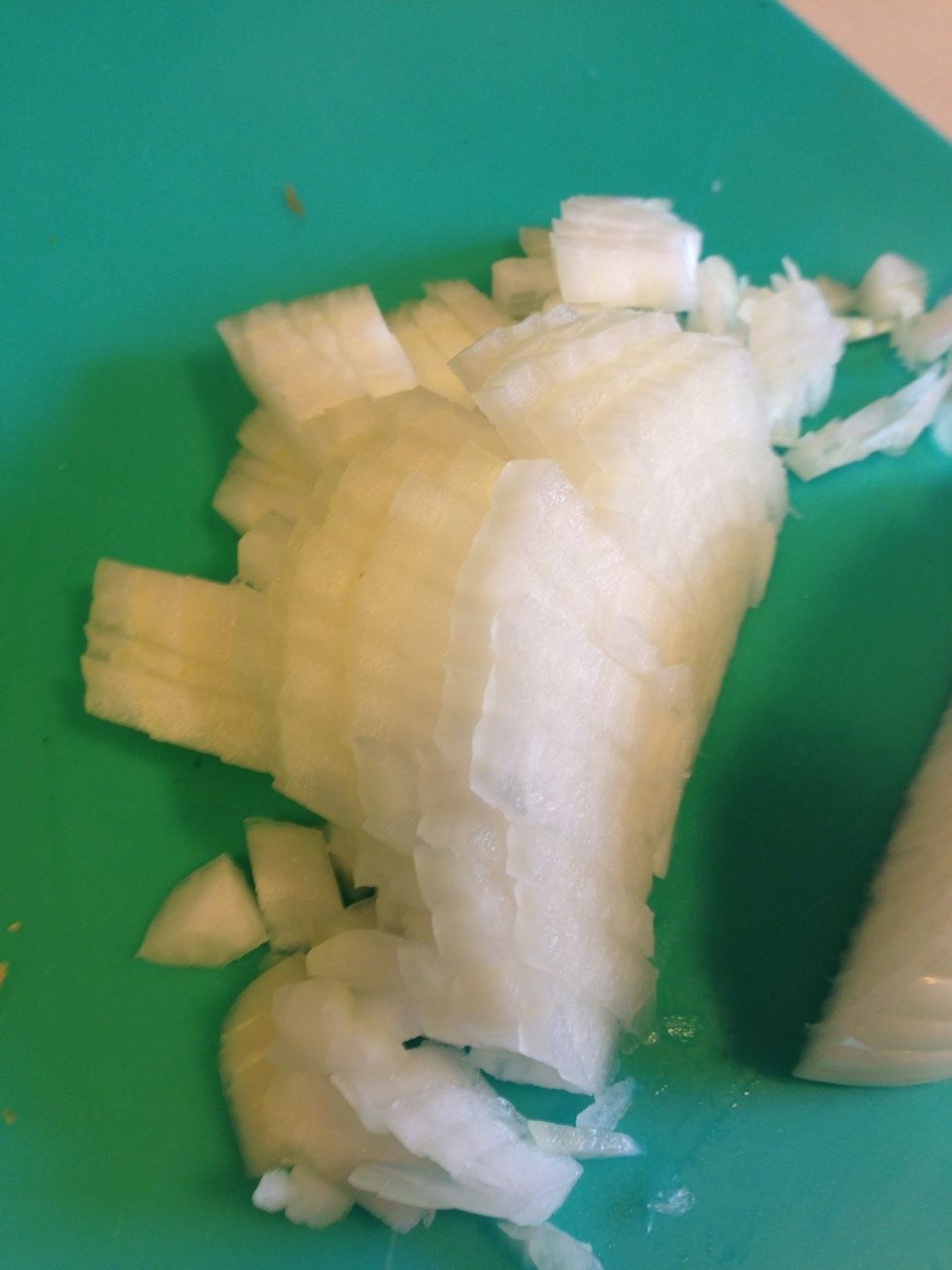 The sweet onion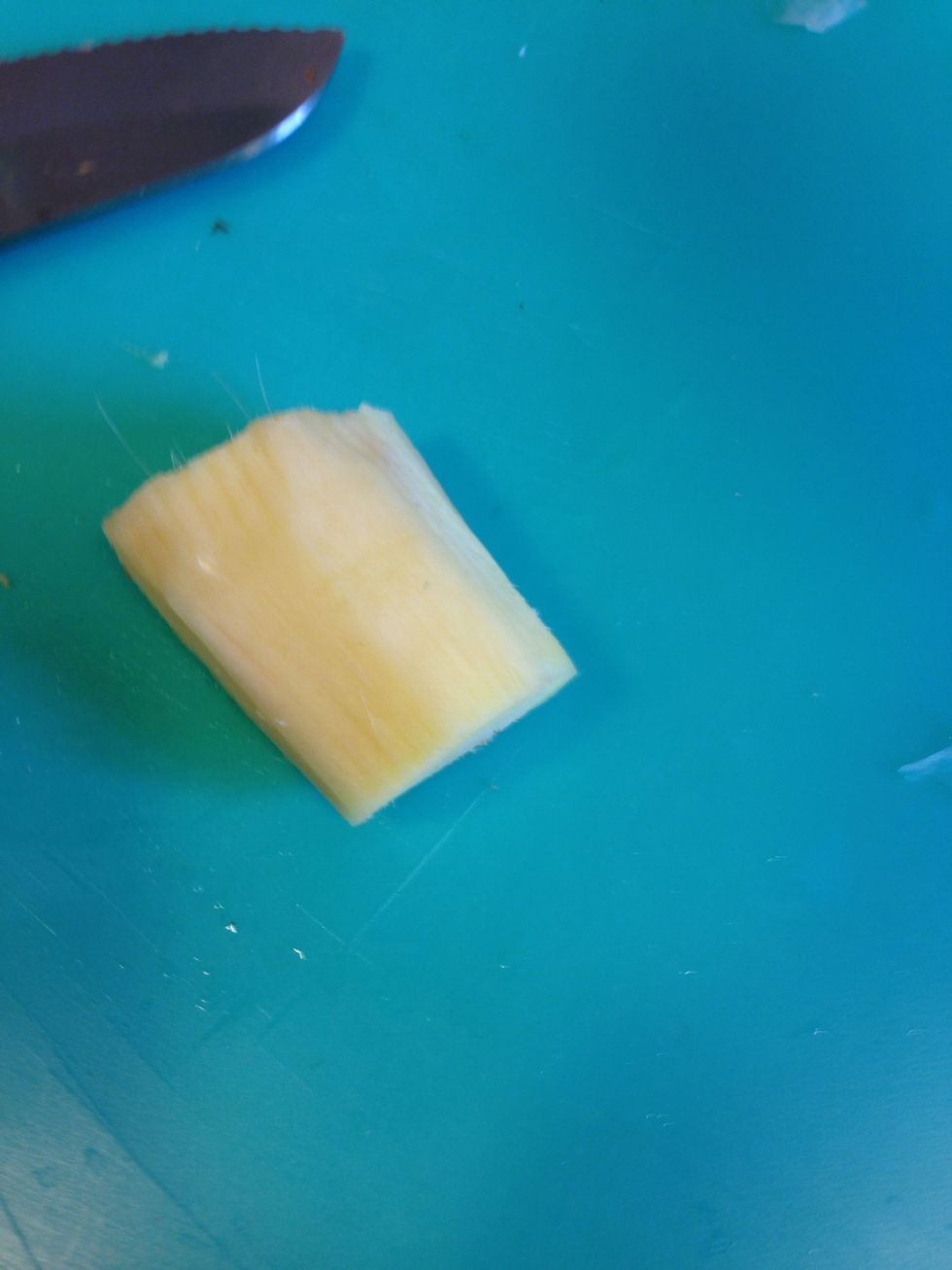 Your ginger, grate a teaspoons worth.
Add everything EXCEPT the avocado to the bowl and mix.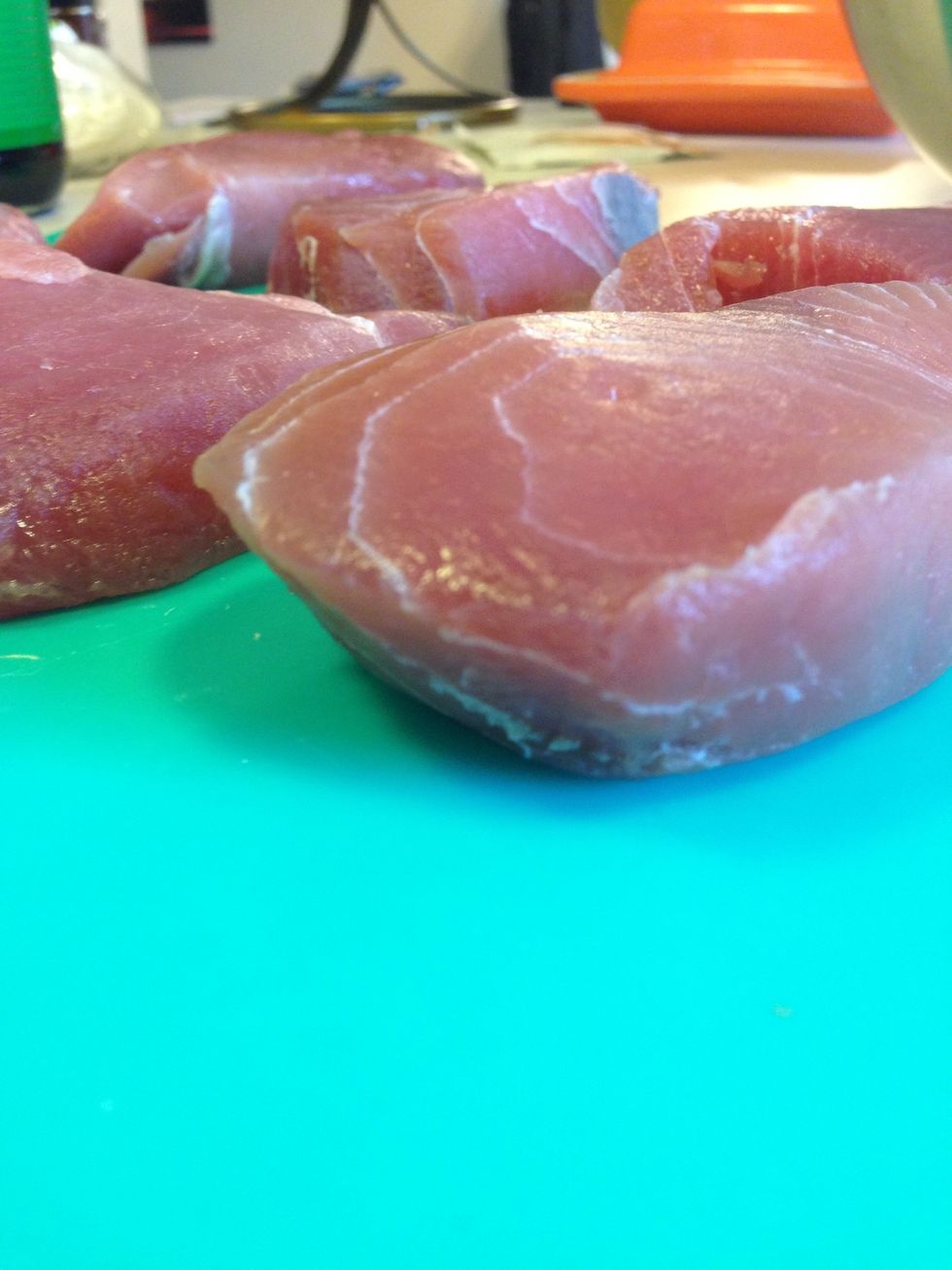 Get that beautiful tuna out and cube it all up to roughly 1/2 inch pieces.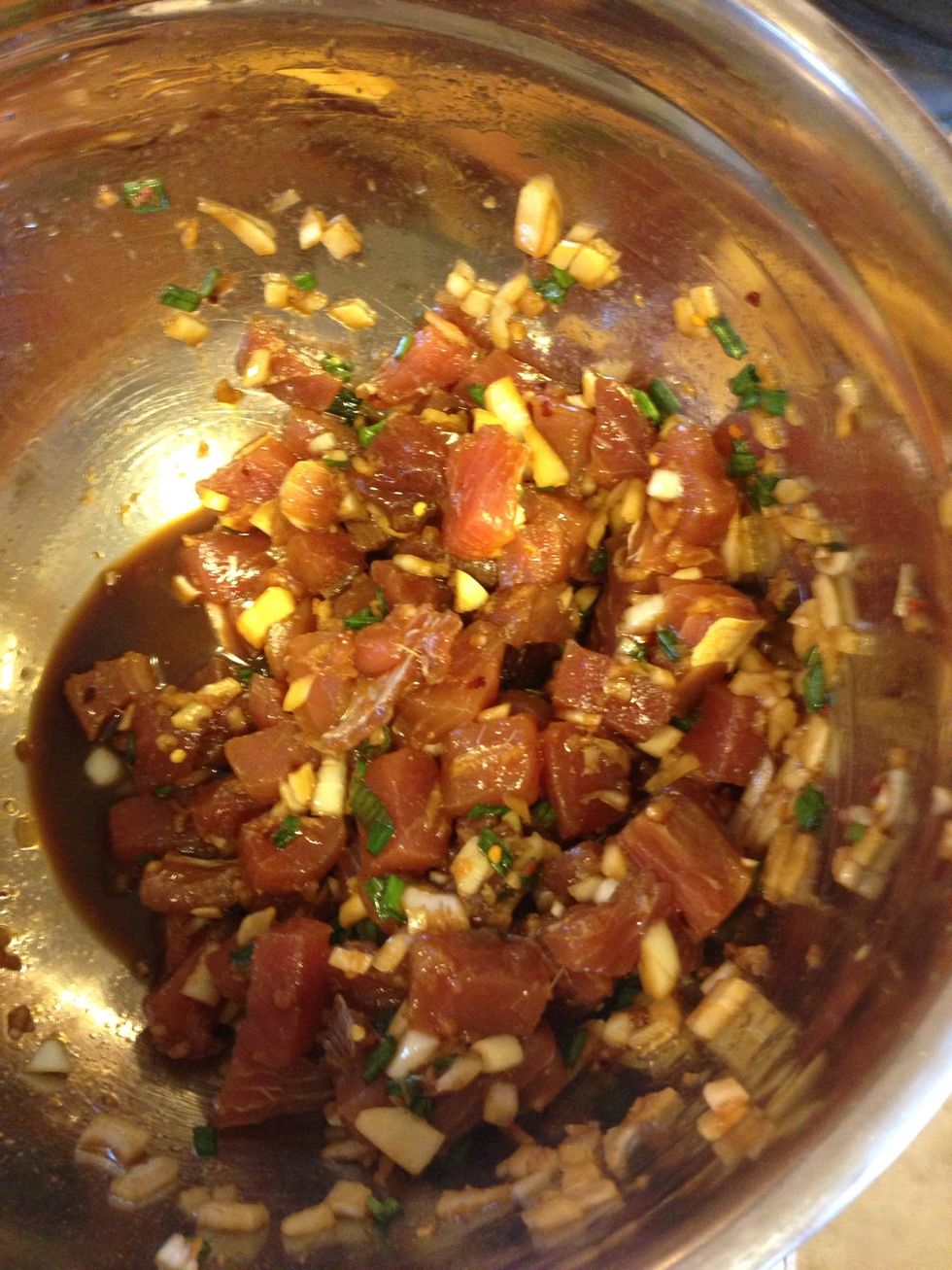 Add it to the bowl and mix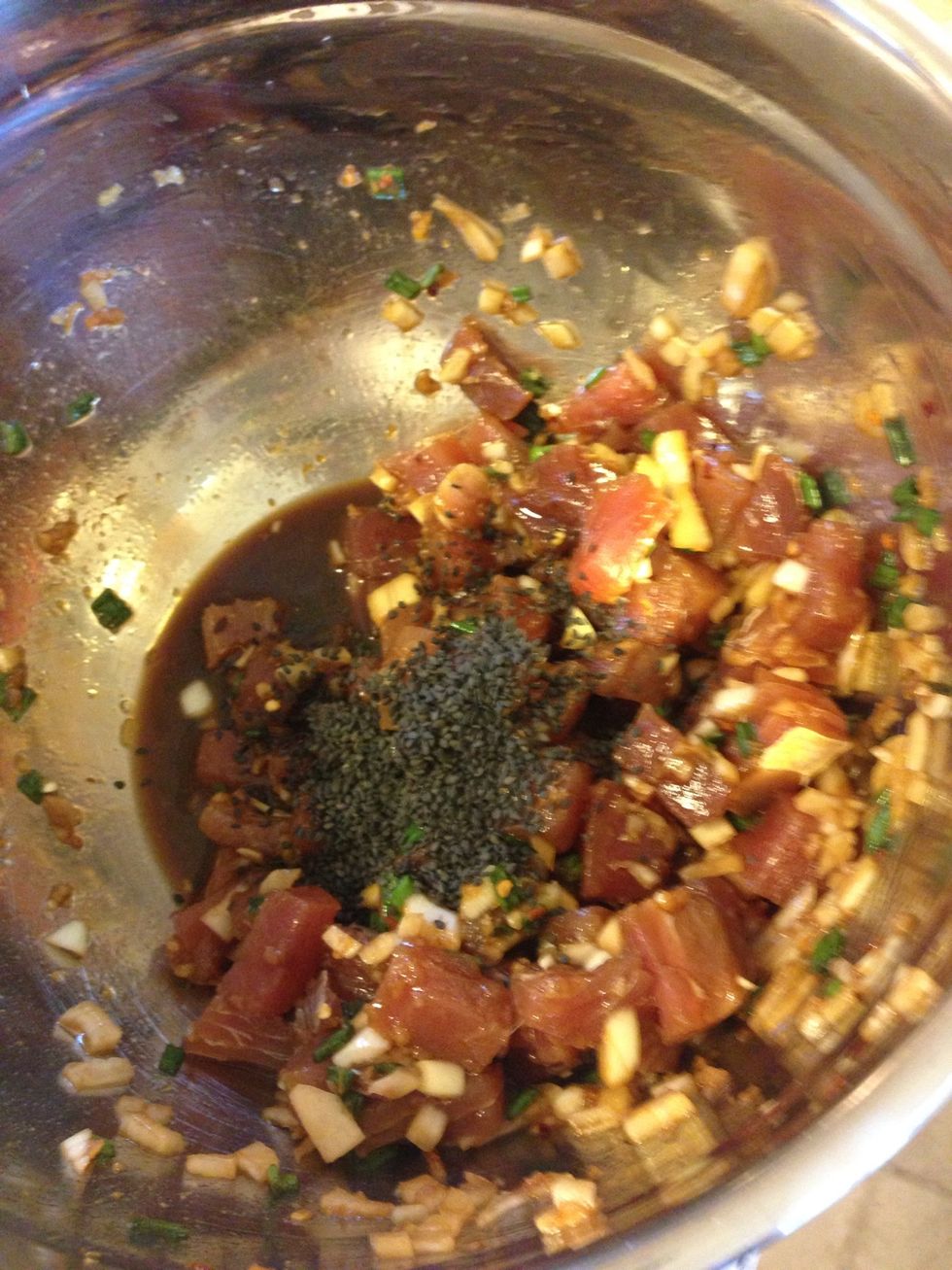 Add your black sesame seeds now and mix. Put the mix in the fridge roughly 1 hour just to let the flavors mix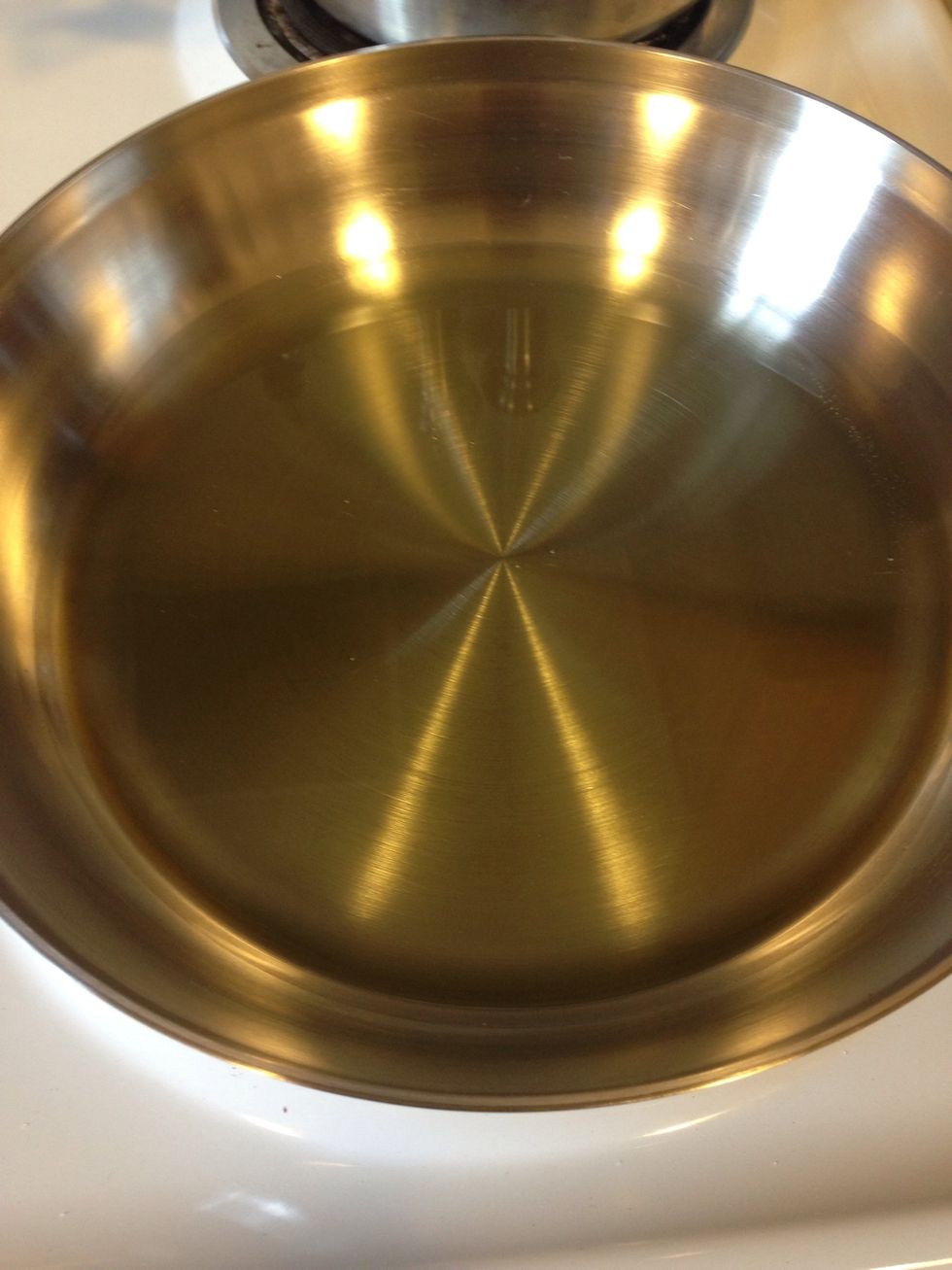 When ready to eat, put son oil in a pan and get it hot on medium
Pull out your wonton wrappers, I used about 10 total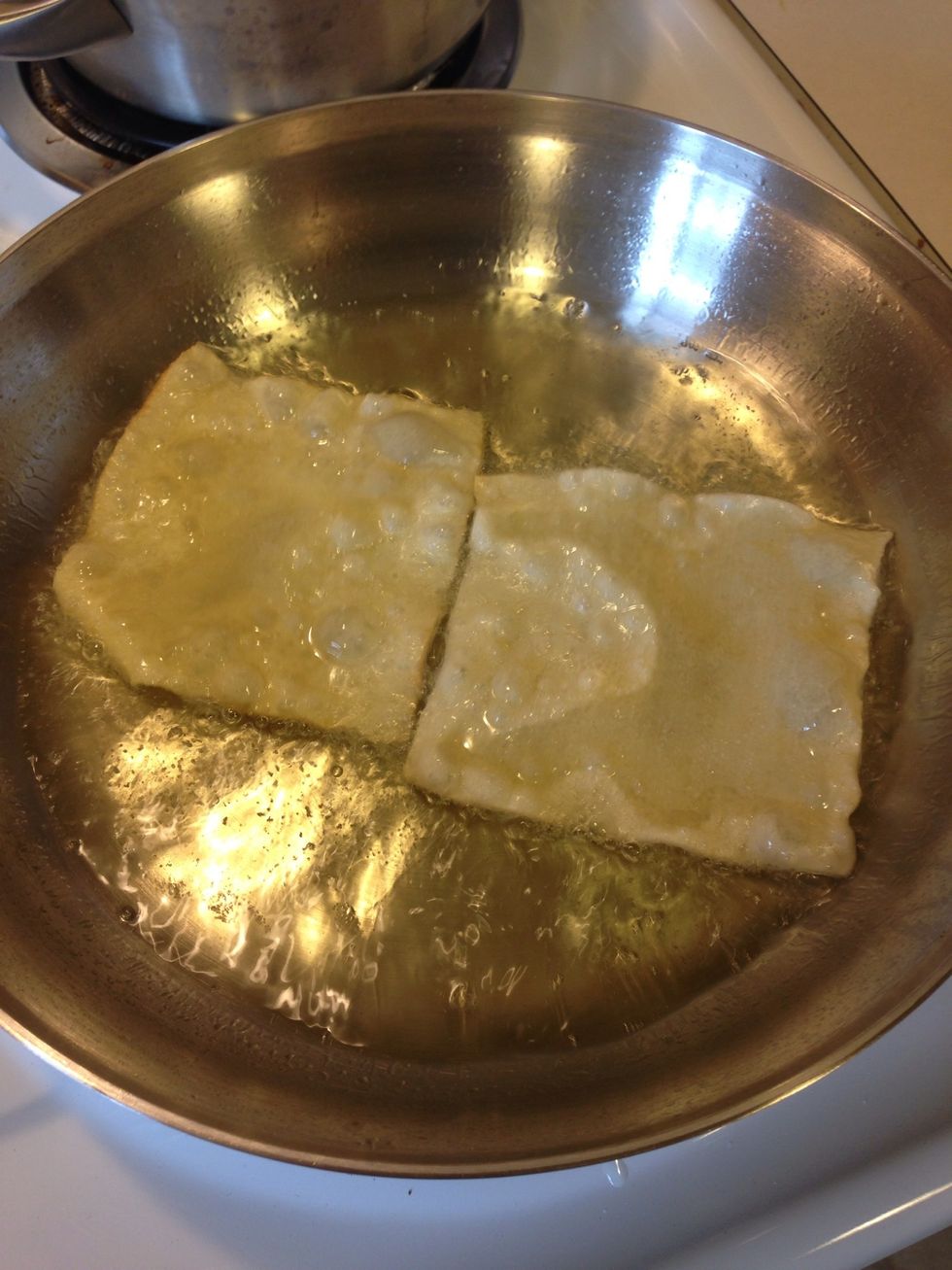 Fry them up, this is fast! Only like 10 seconds per side, 15 seconds max, depends on how dark you like them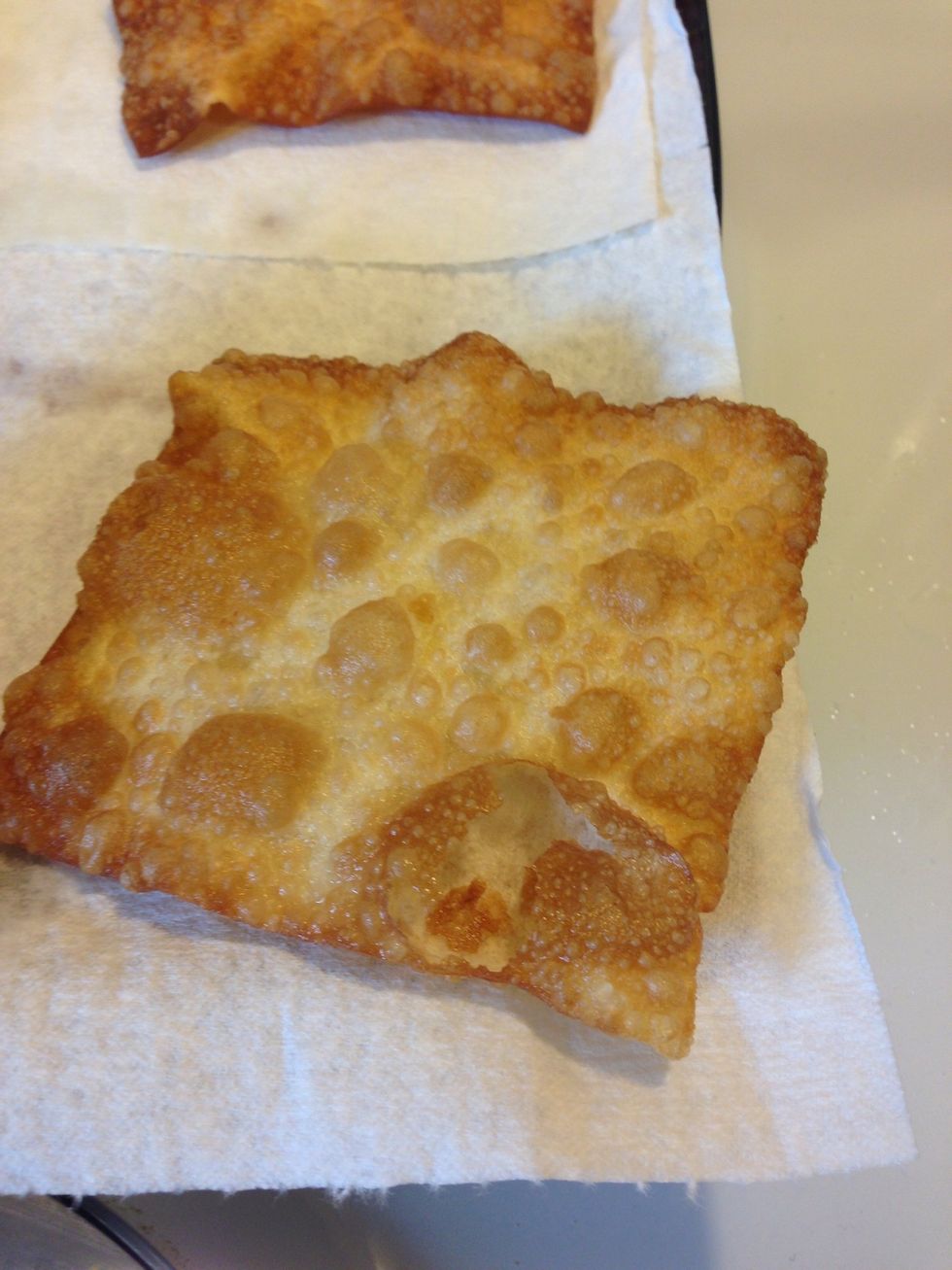 Pull them out and drain them on a paper towel
Pull your mix out of the fridge and dice the avocado and mix it in.
Serve it on the wontons. I had a wasabi cream ok the side as well as more sriracha, but you dont need it The flavor is awesome. Thanks for checking this out, check my other guides as well
Also check out my Facebook page! The love of culinary creations. Thanks again and please leave feedback and comments!
2 pounds ahi (yellowfin) tuna
1/8 cup toasted sesame seeds; black or white
1/2 large sweet onion chopped
2/3 cup green onion chopped
2 cloves of garlic minced
1 teaspoon fresh grated ginger
1/2 cup soy sauce (reduced sodium)
1 teaspoon sesame oil
1 teaspoon seasoned rice vinegar
1teaspoon coarse salt
1 tablespoon sriracha
1 teaspoon red pepper flakes
1 avocado
Wontons
Oil for frying
Jerome Moss
I am in the U.S. Navy, and I love to cook, I plan on retiring and opening my own restaurant. Please Enjoy my guides and thanks to everyone who shares theirs!