Hygiene. Make sure to clean the surface area in between cutting up eat ingredient and be careful with the milk, make sure that it is not off. Clean up well afterwards.
Utensils. Knife, bowls, grater, pan and a fork, measuring spoons, grater, juicer and a tray.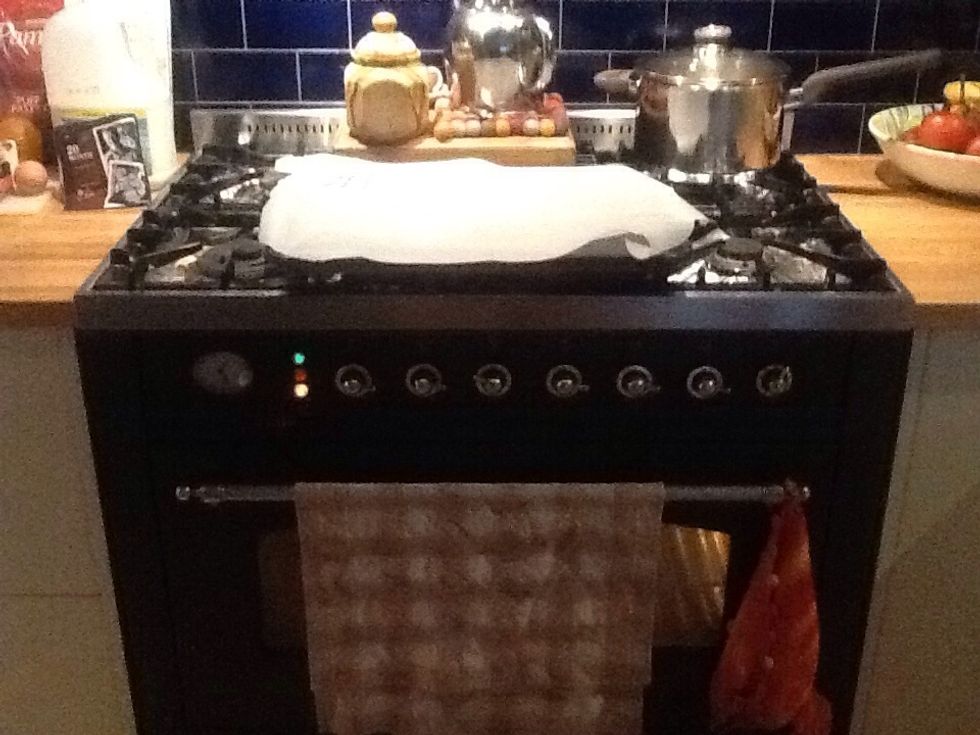 Pre heat oven to 200 degrees and line a baking tray.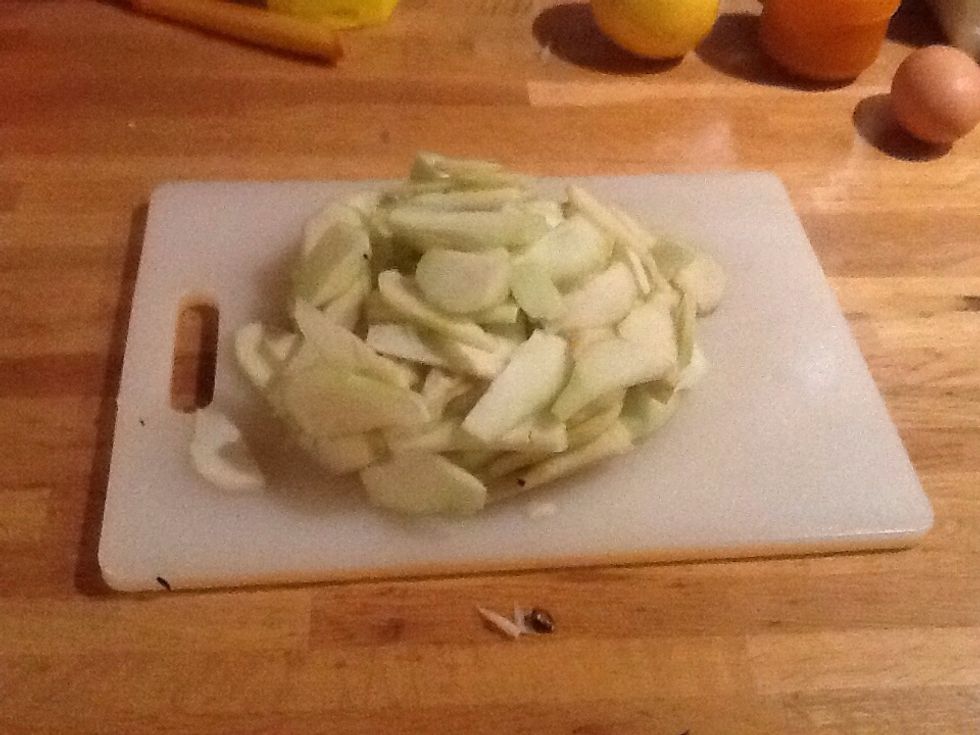 Peel, core and thinly slice the pears.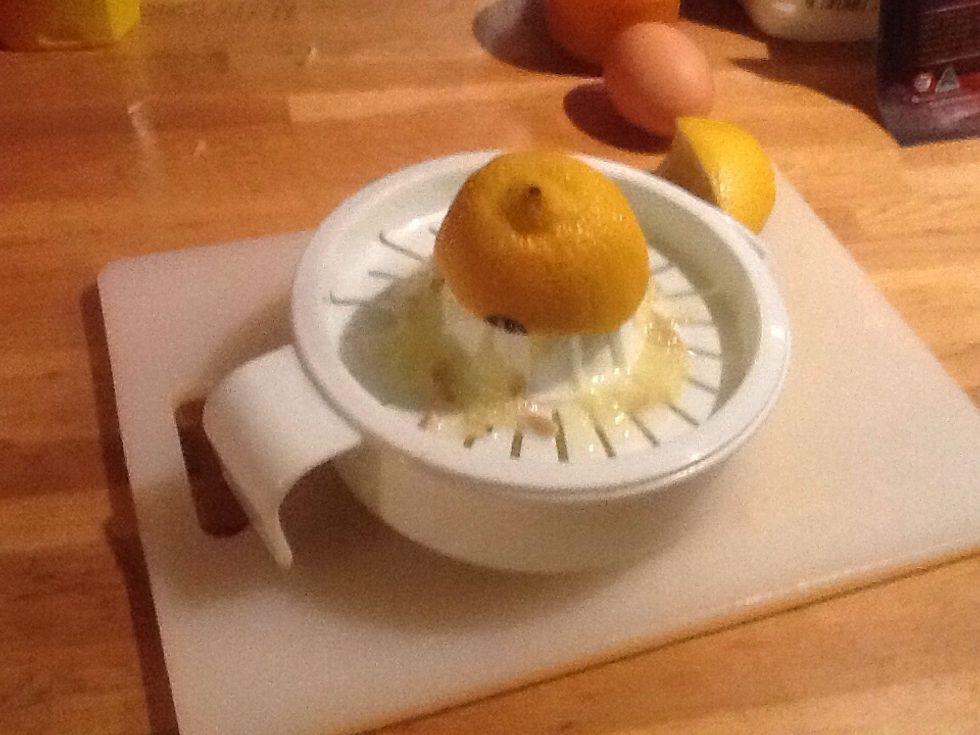 Juice a lemon.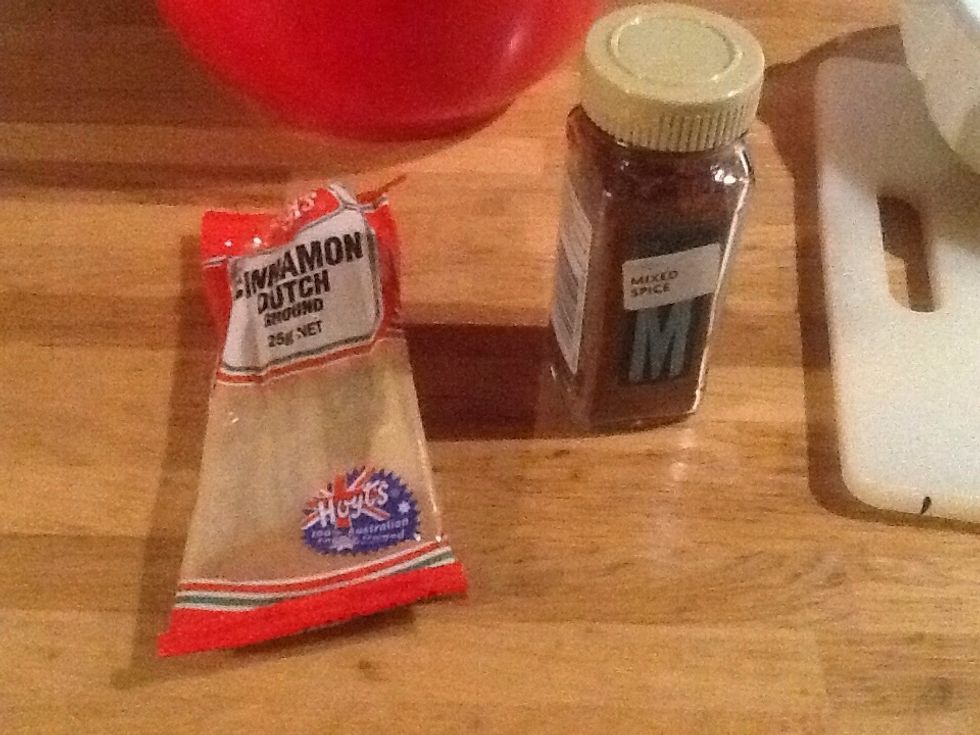 Get your spices!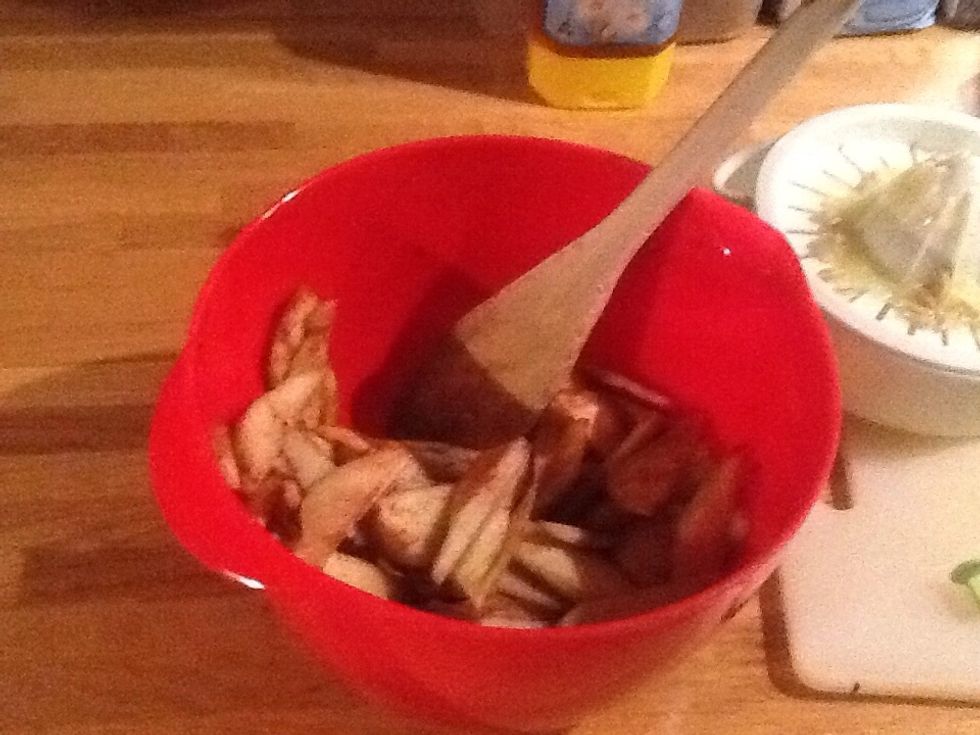 Mix
At pears and cook until pears have softened.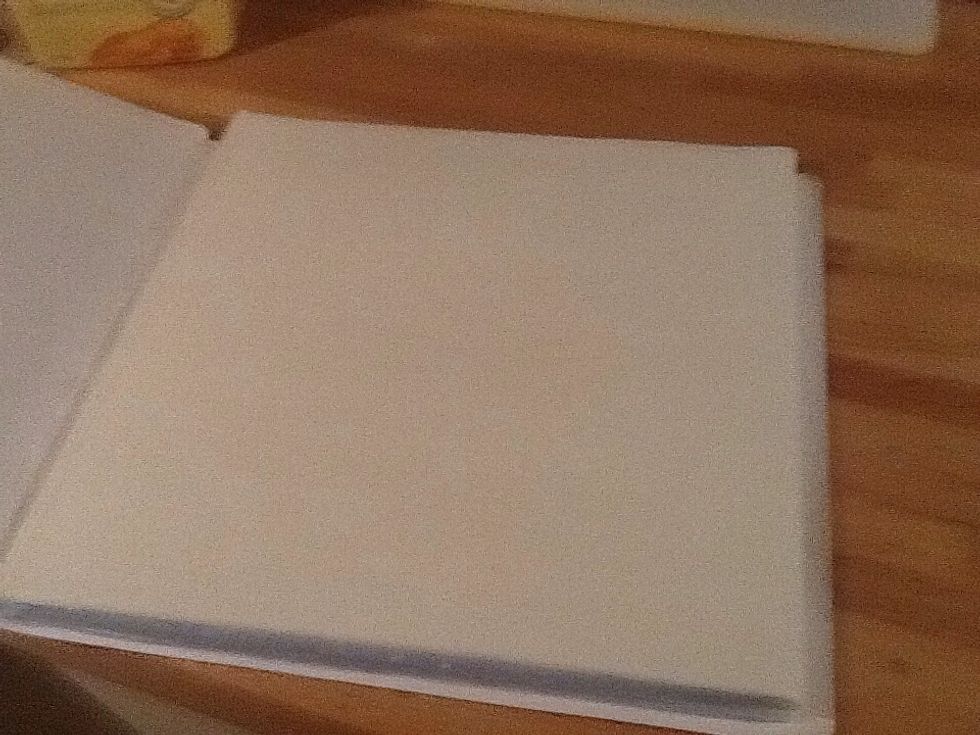 Thaw puff pastry.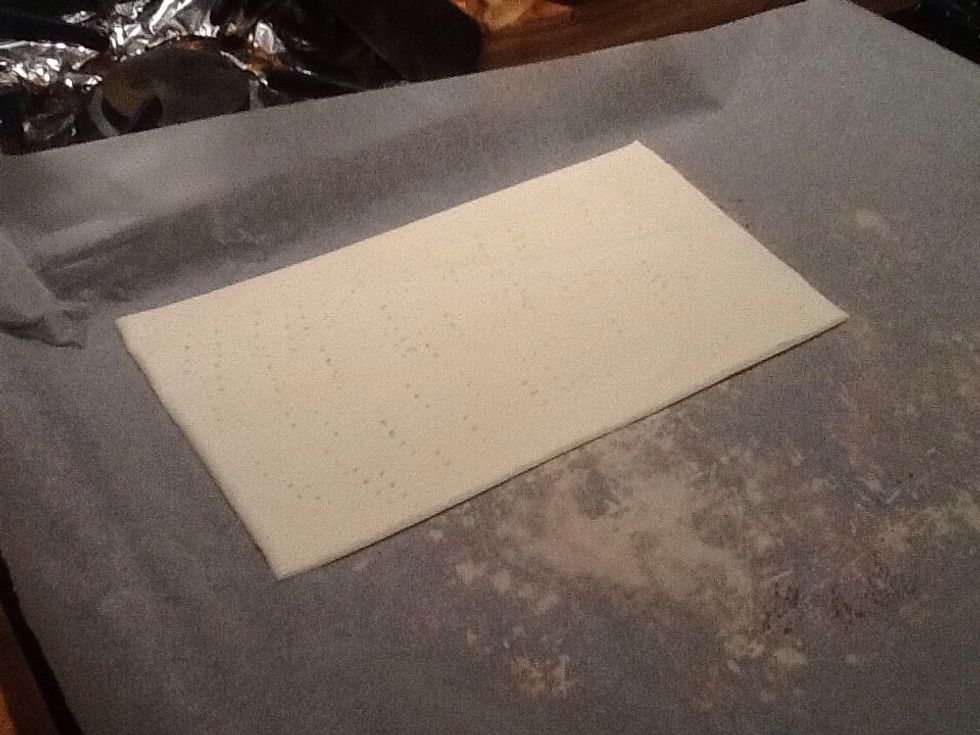 Cut in half and poke holes in it with a fork.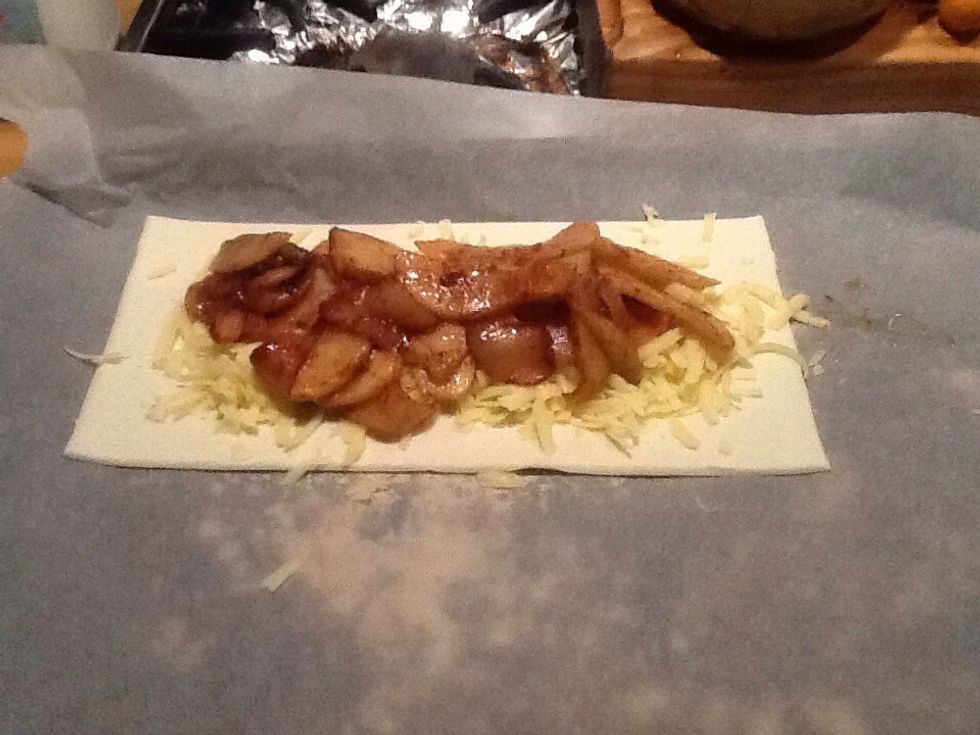 Add the grated cheese and then the pears.
Cover with more puff pastry that has holes cut in it.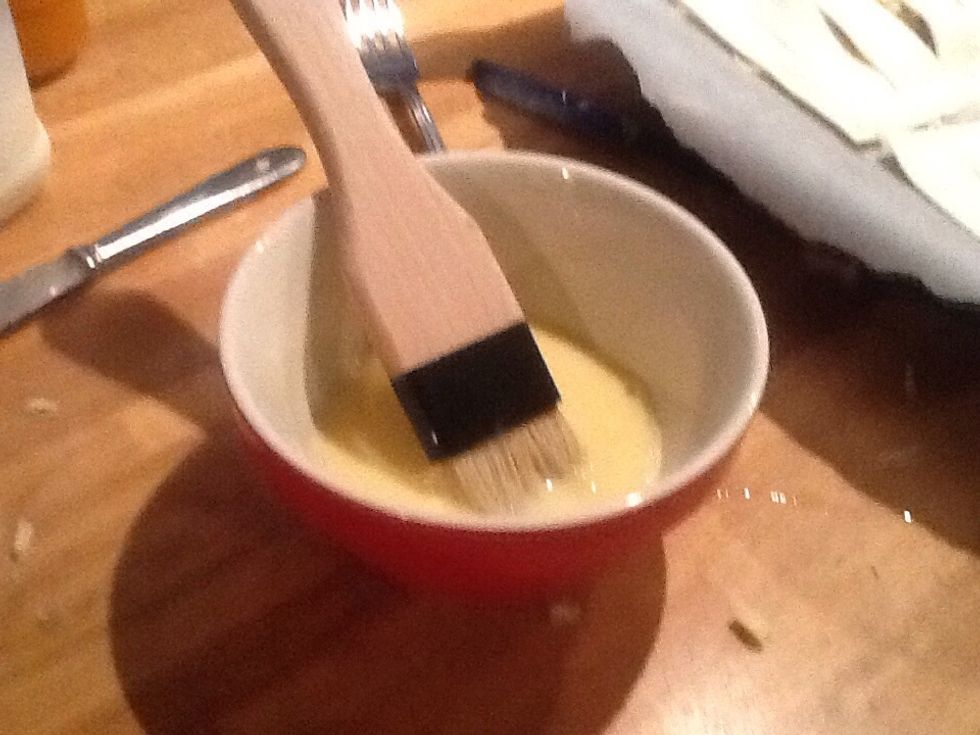 Whisk egg and milk.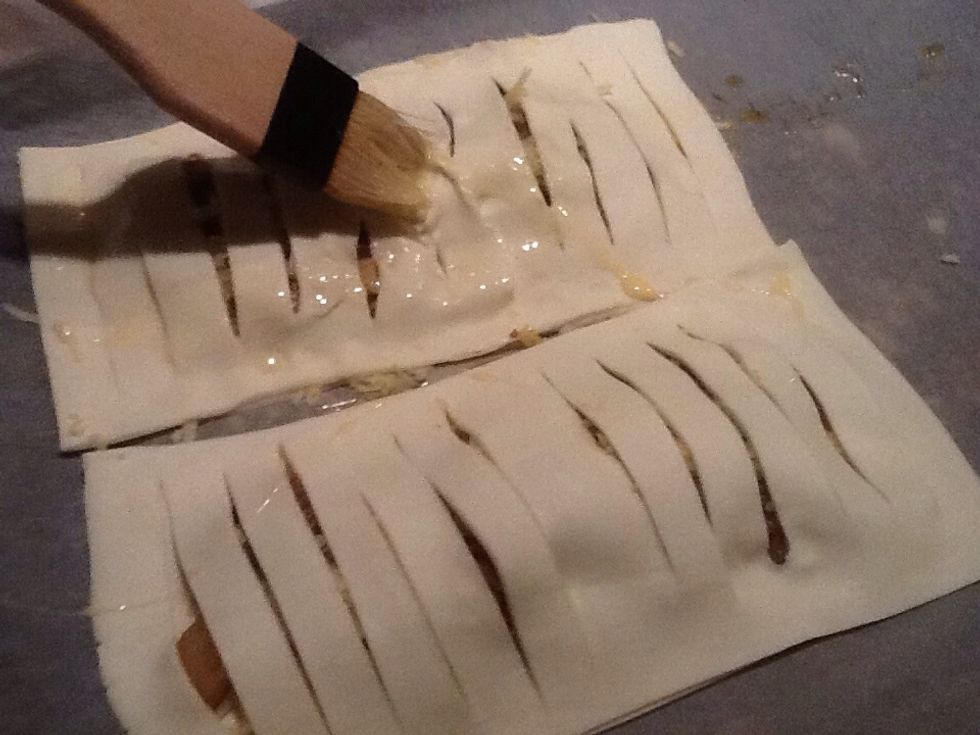 Brush onto pastry.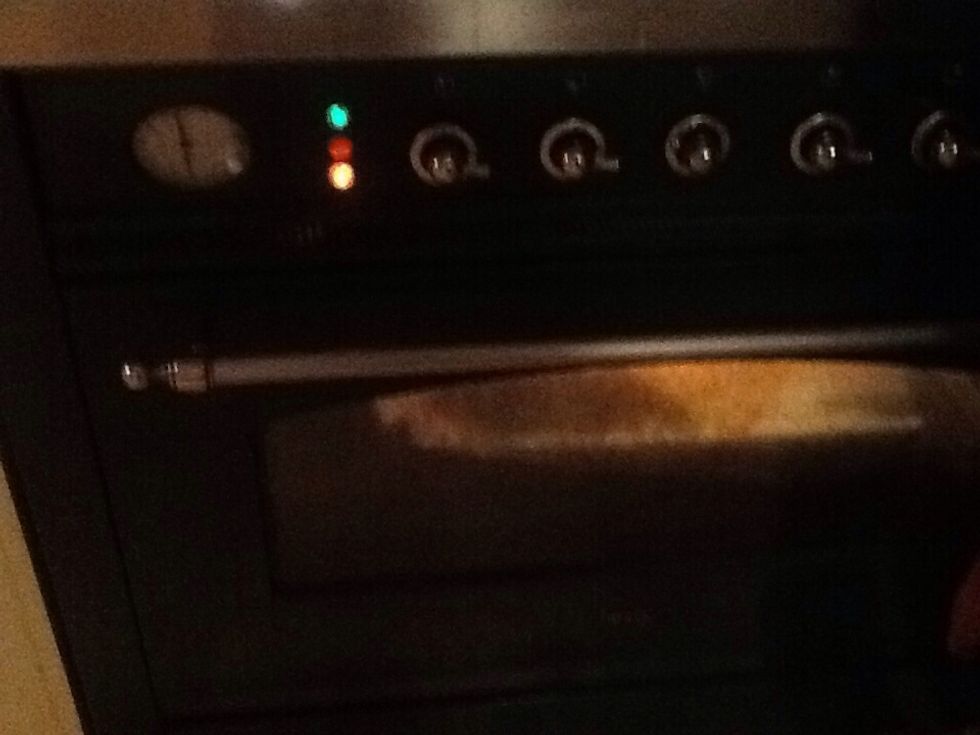 Put in oven for 25 minutes.
Take out when golden.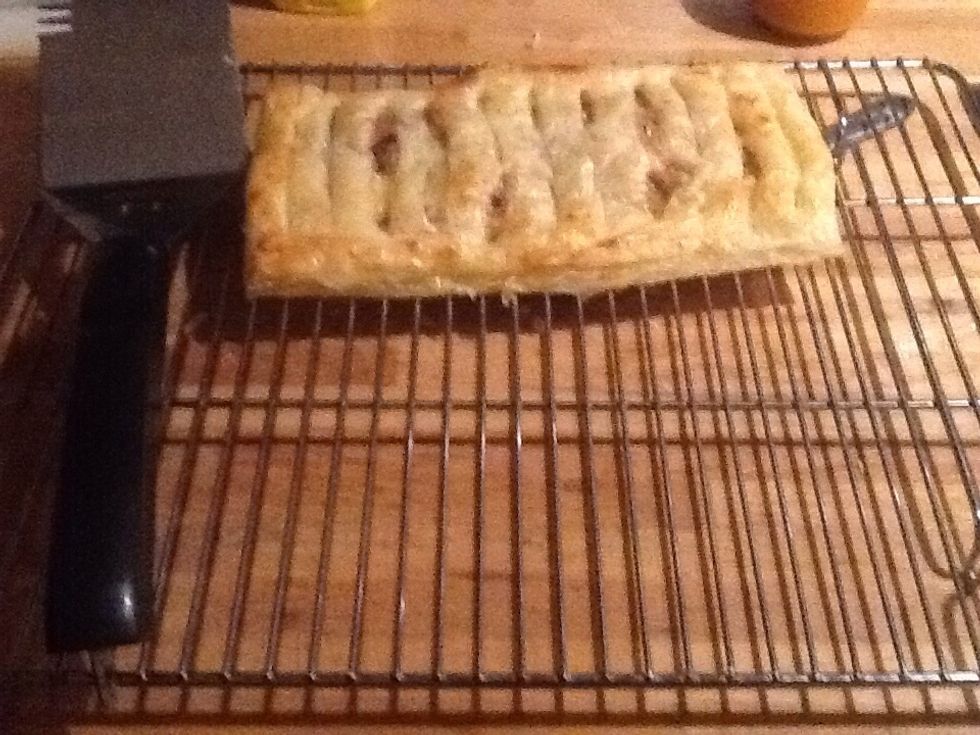 Cool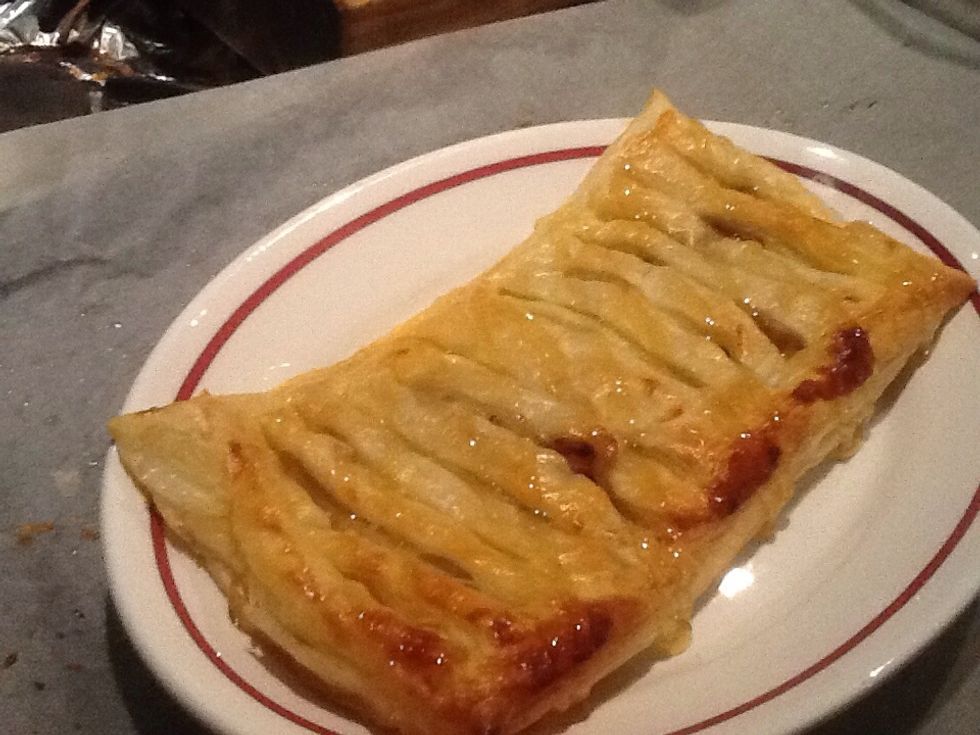 Add honey
Serve!
4.0 Beurre Bosc Pears
1/4c Brown sugar
1/4c Caster sugar
1.0Tbsp Lemon juice
1.0Tbsp Ground cinnamon
1/4tsp Mixed spice
60.0g Butter
Puff Pastry
250.0g Aged cheddar grated
1.0 egg, beaten
1/4c Milk
Warm honey