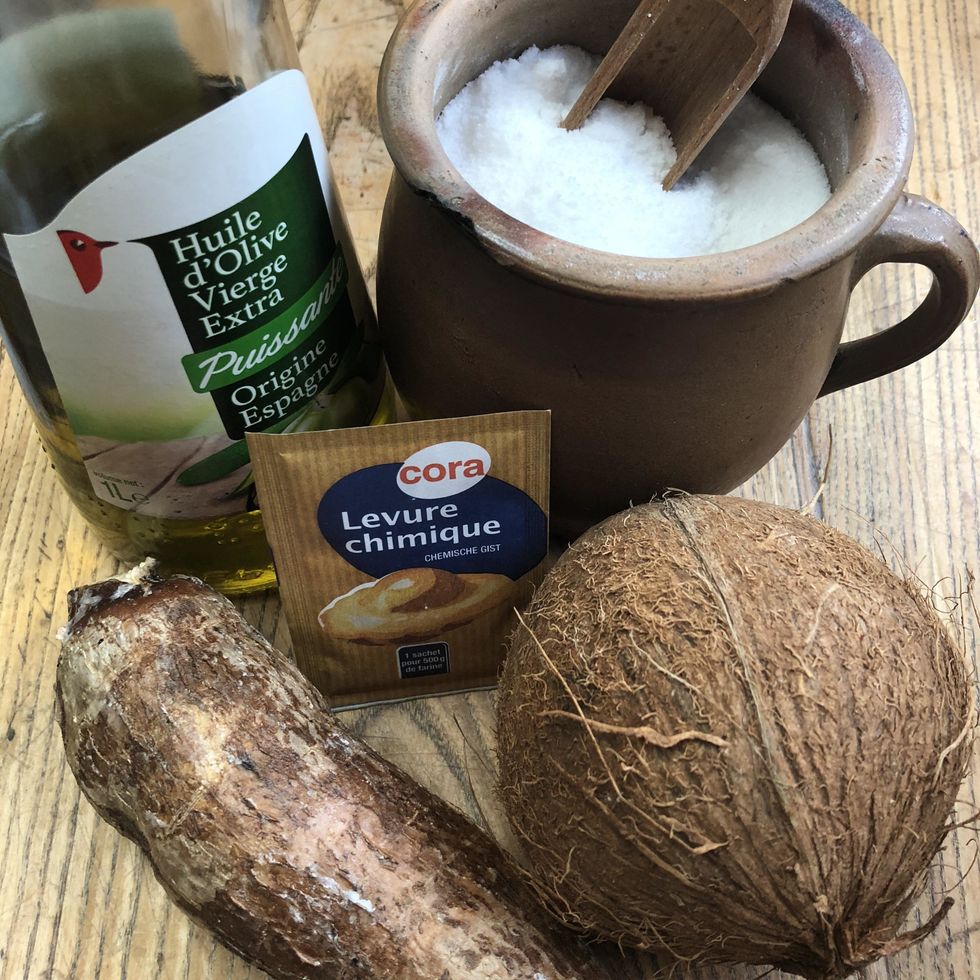 Prepare all the ingredients.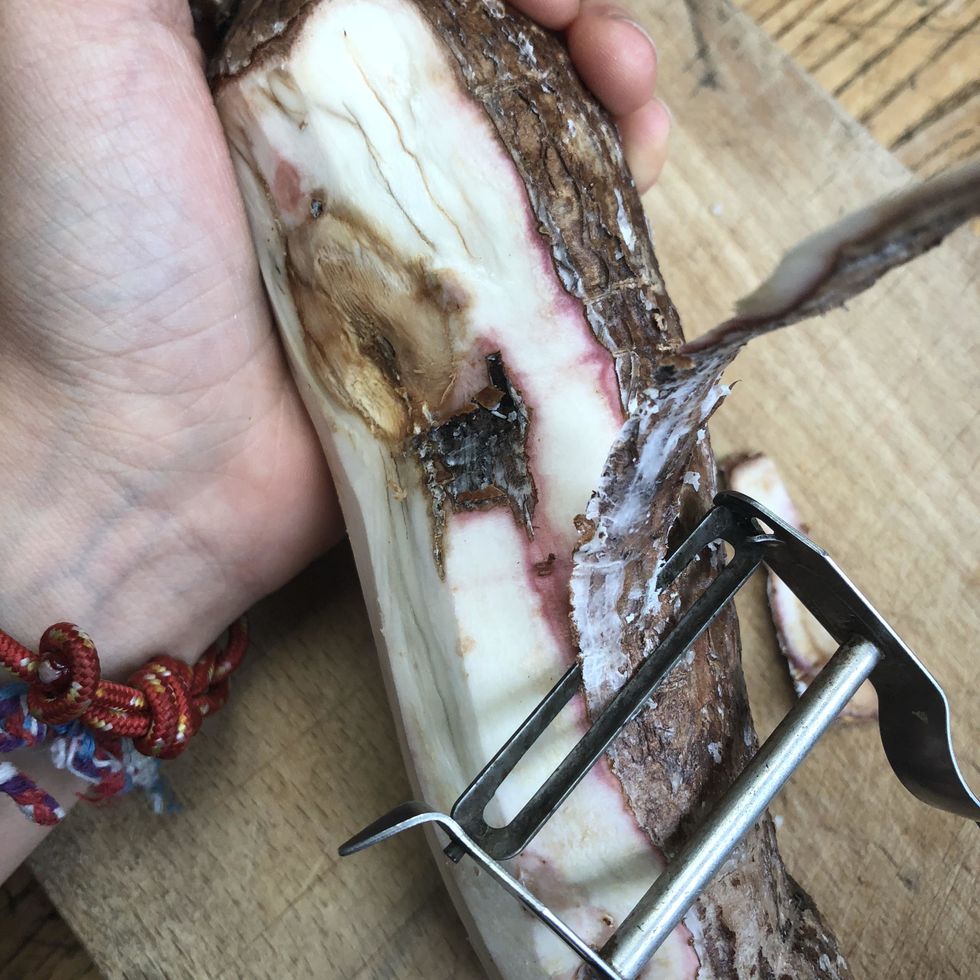 Peel the cassava tuber.
Cut the tuber in half. Remove its heart.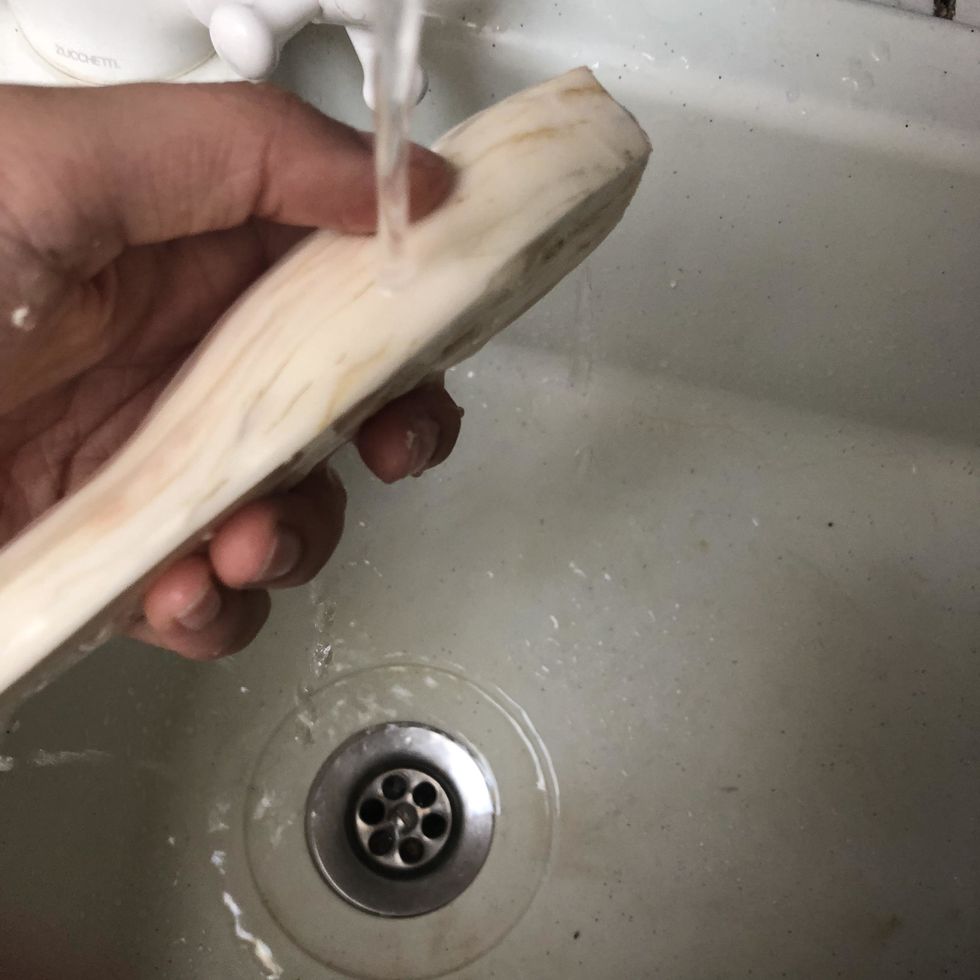 Wash cassava in cold water.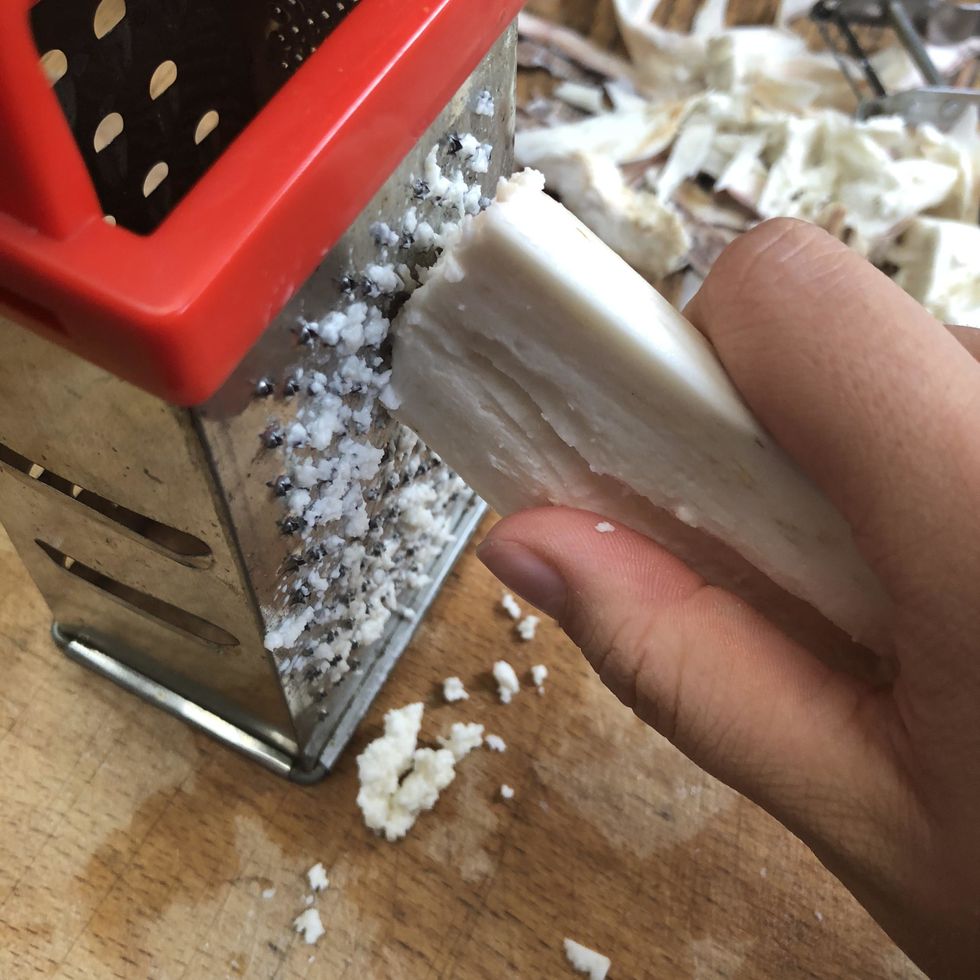 Grate the cassava : you'll have something that looks a bit like mashed potatoes.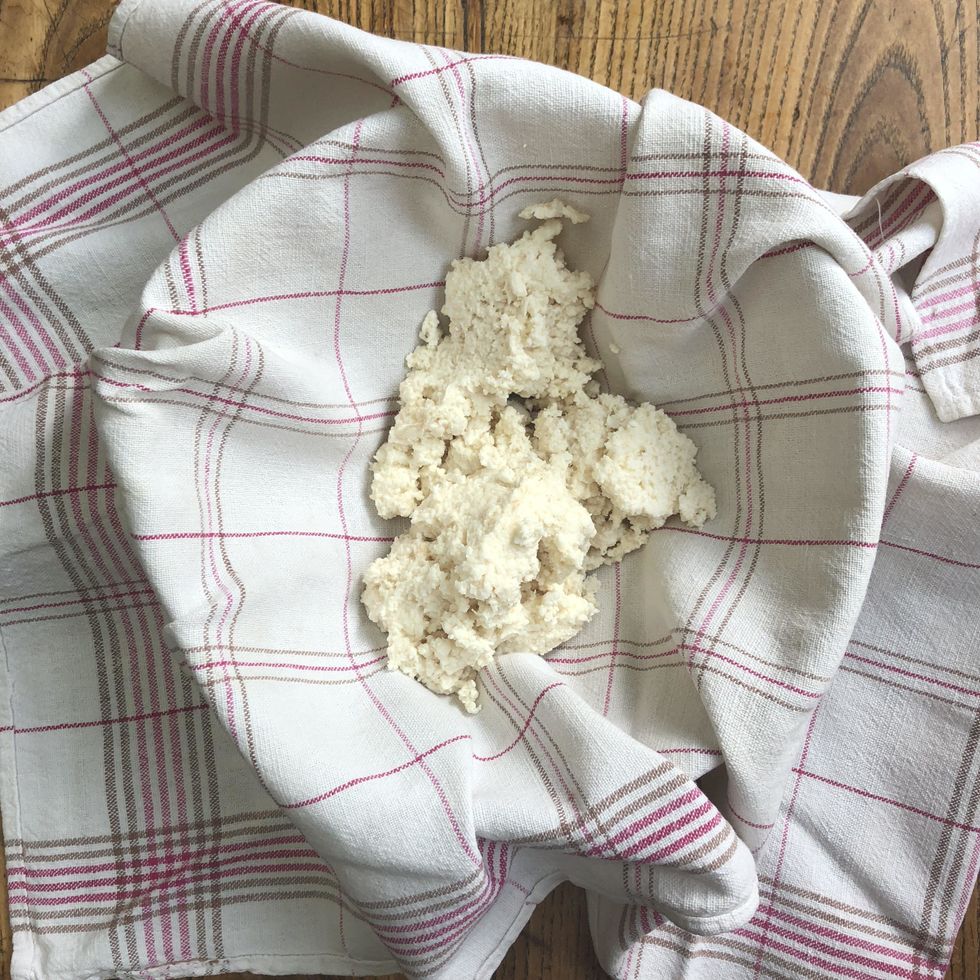 In a bowl, place a clean tea towel. Then put the cassava in the bowl.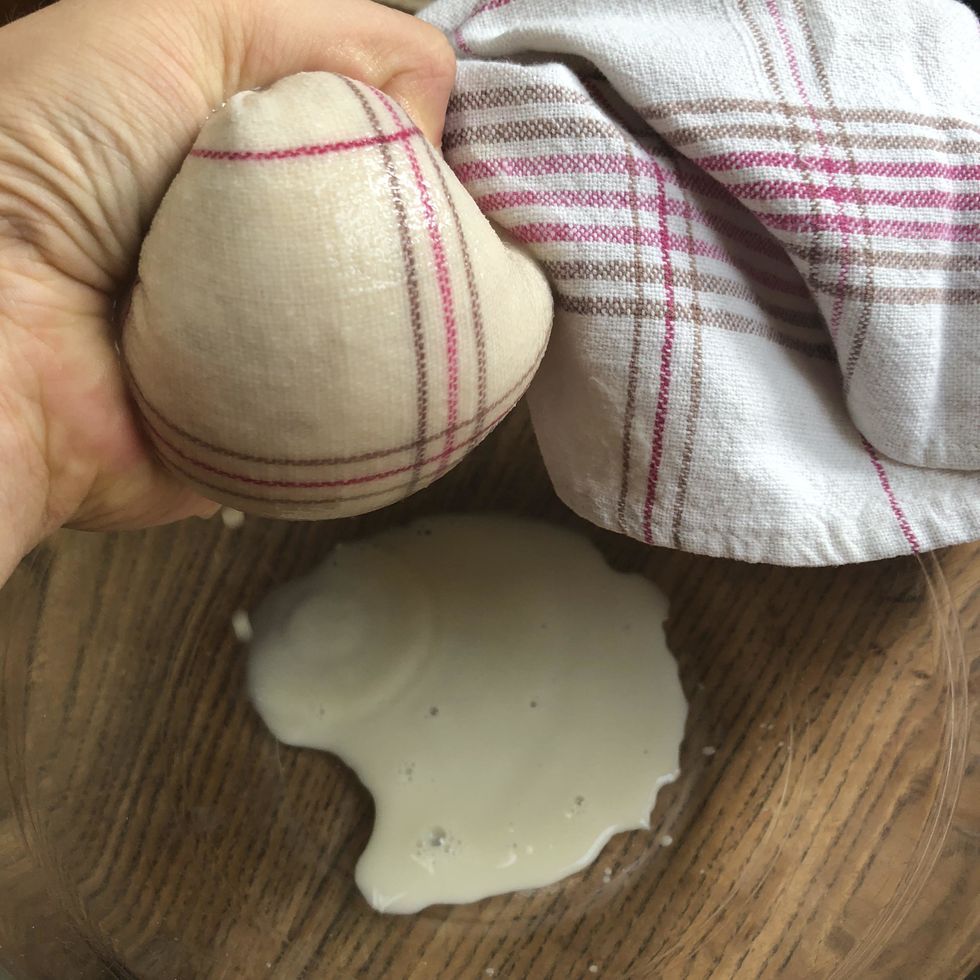 Press the "mashed" cassava, there's going to be juice drips that need to be kept.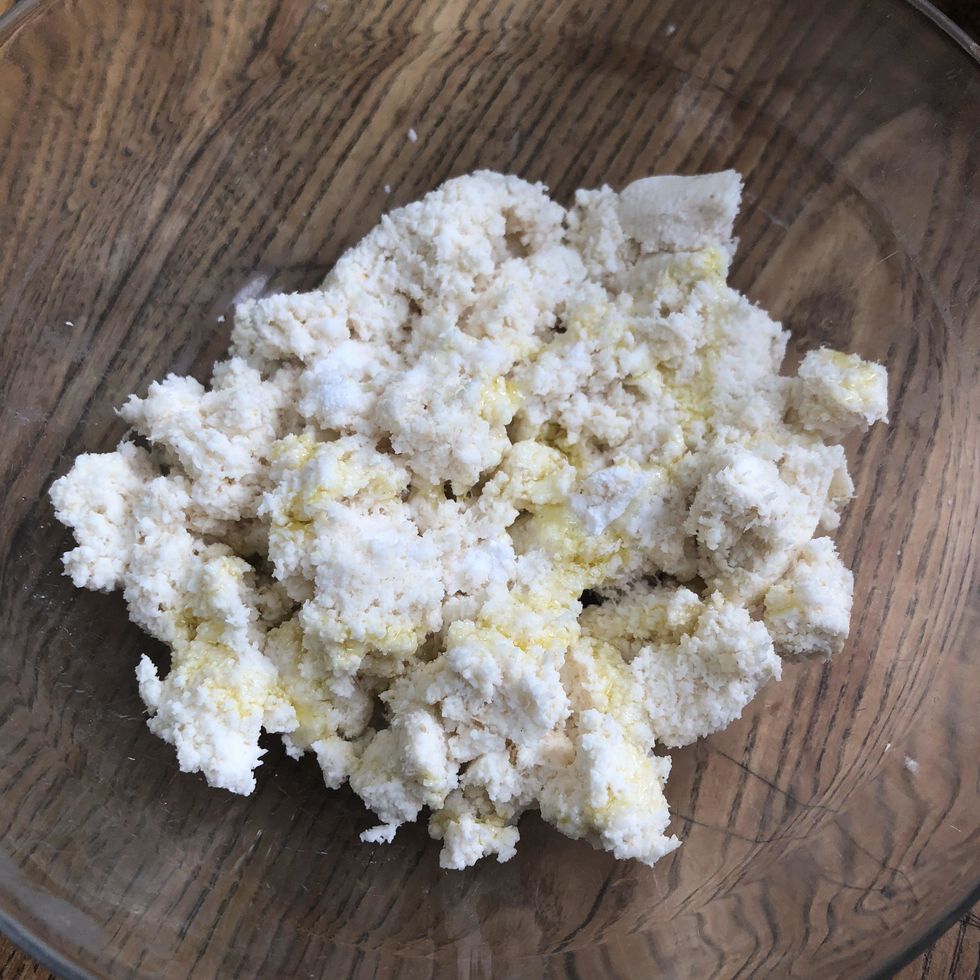 Mix the cassava with salt, baking powder and a dash of olive oil.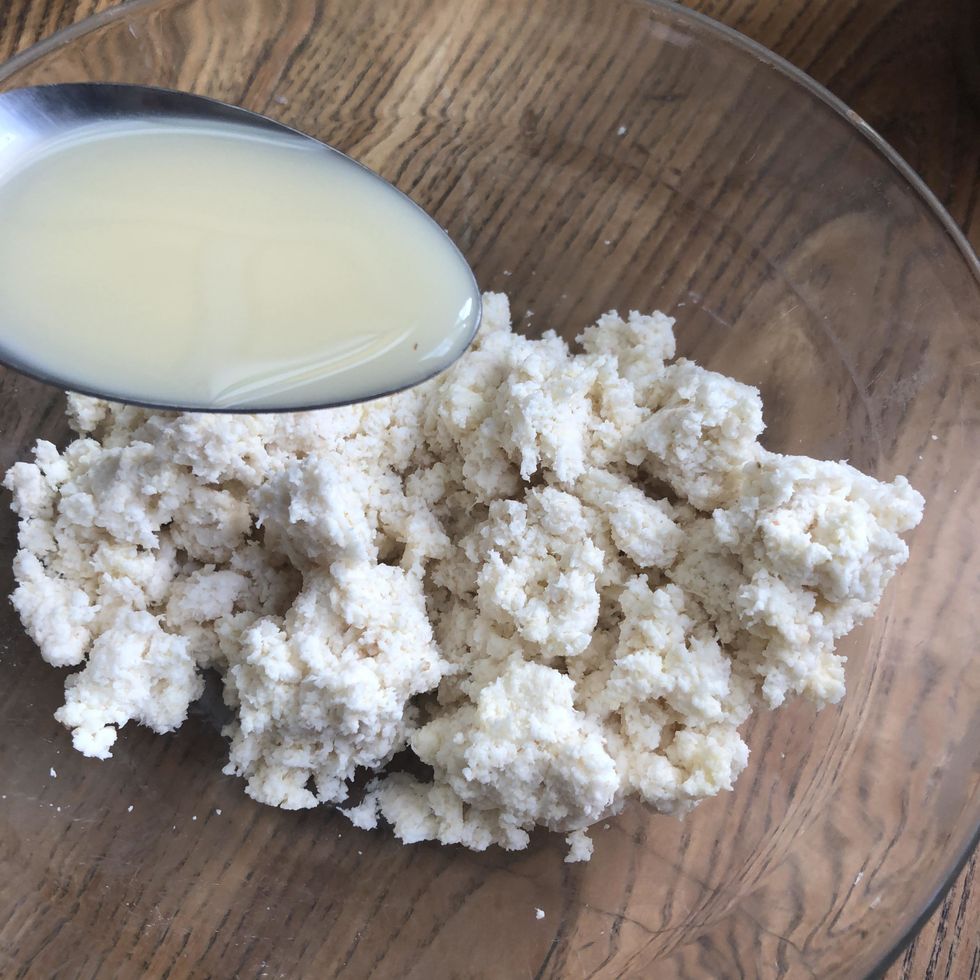 If the mixture is too dry, add a bit of the juice you've kept. Mix everything well.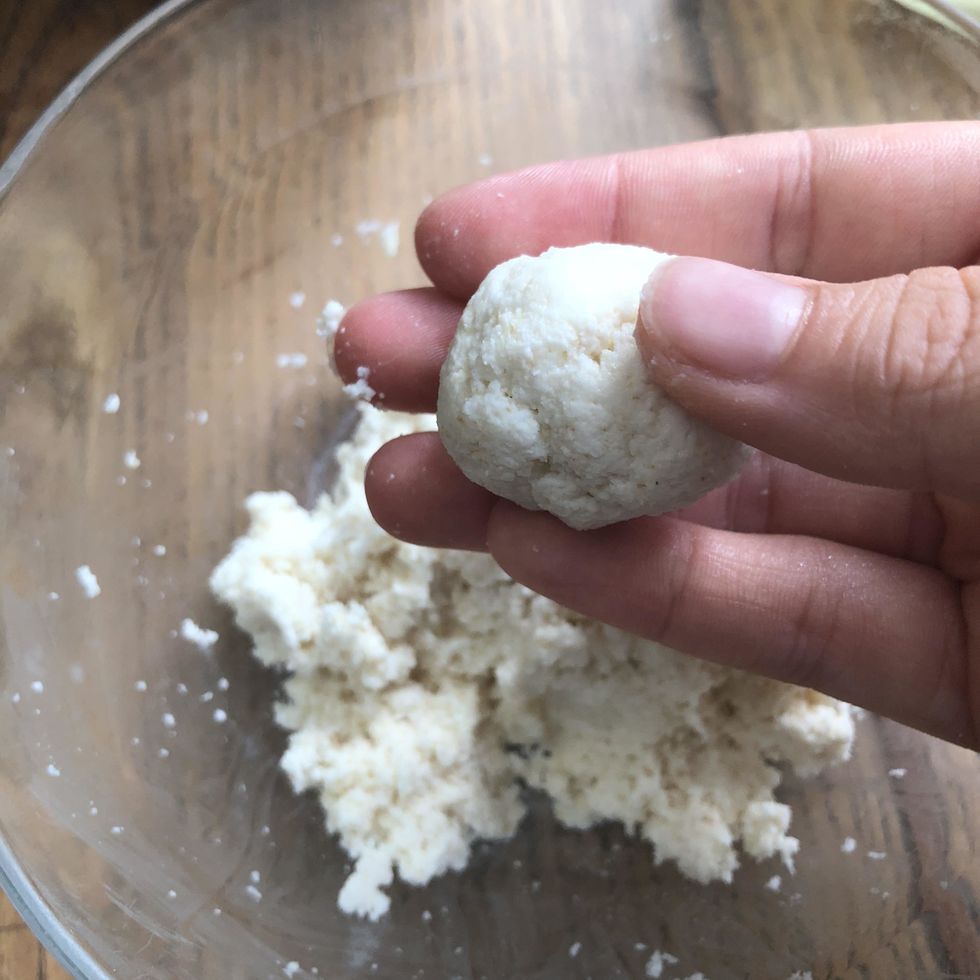 Form small balls in your hands. Keep them on the side.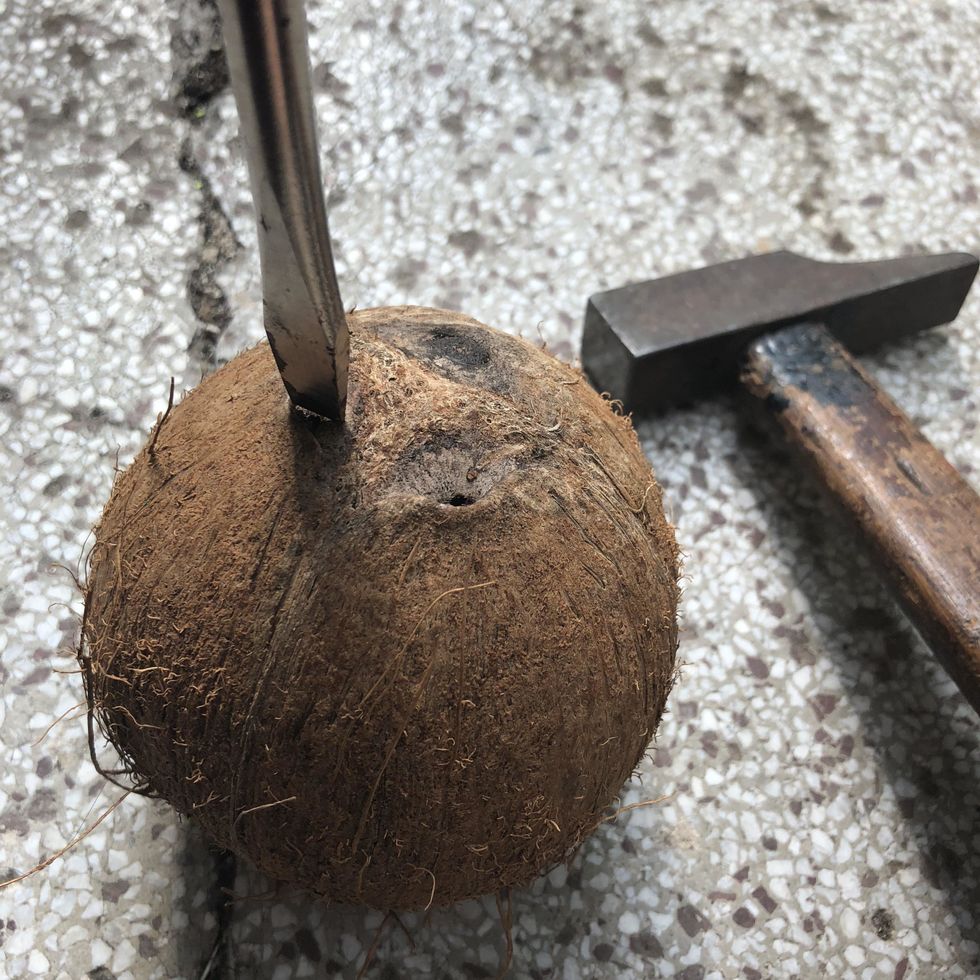 Pierce 2 holes at the coconut's base.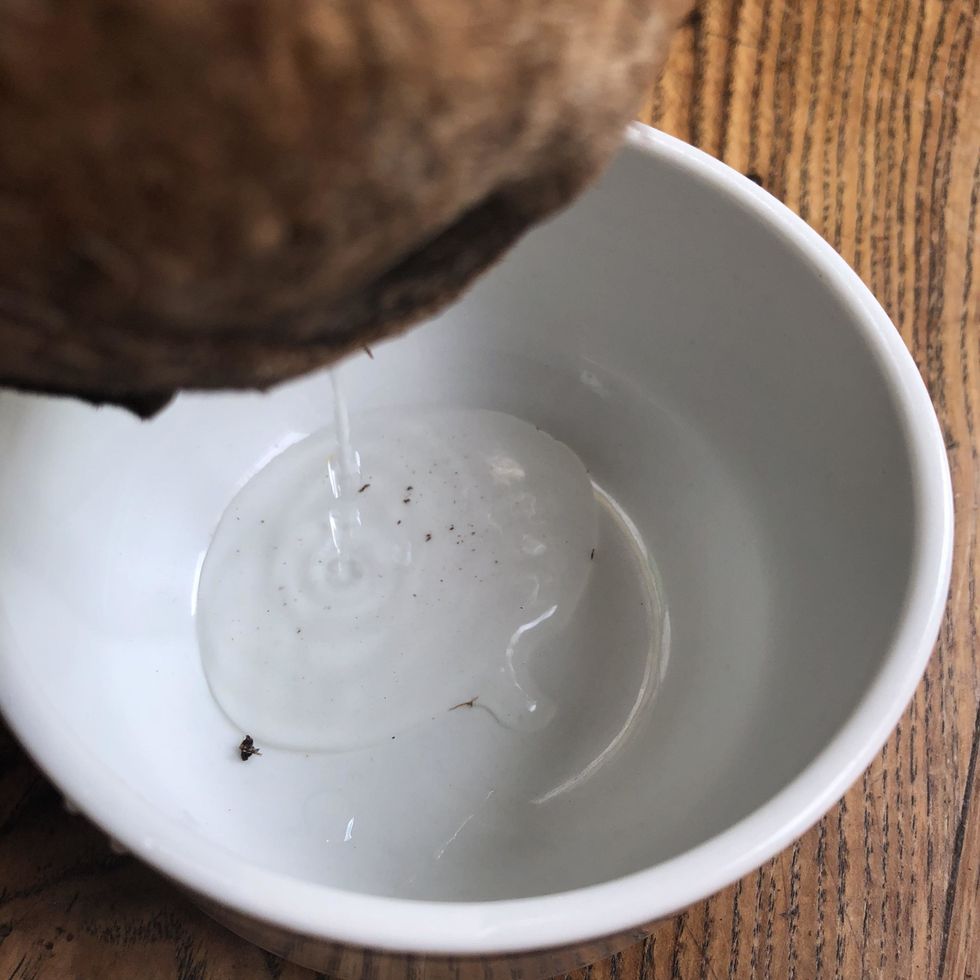 Empty the water that's in the coconut.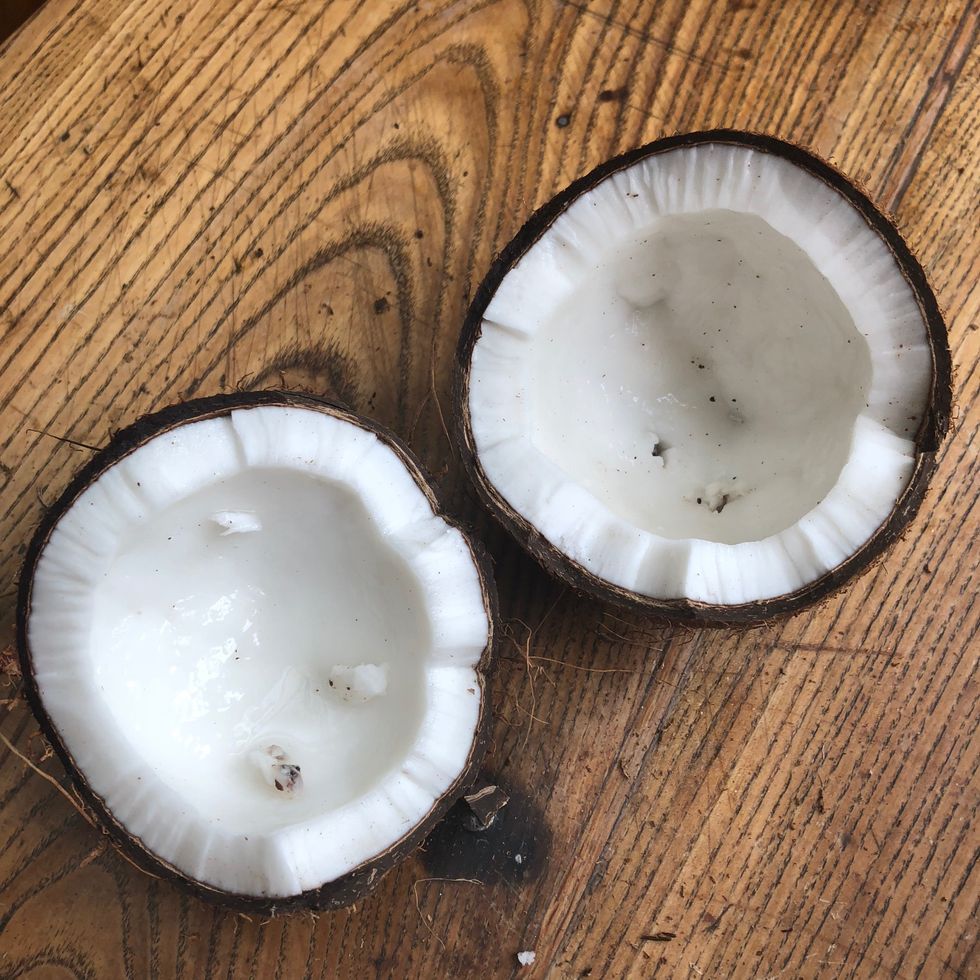 Break the coconut in 2 (using a hammer for example).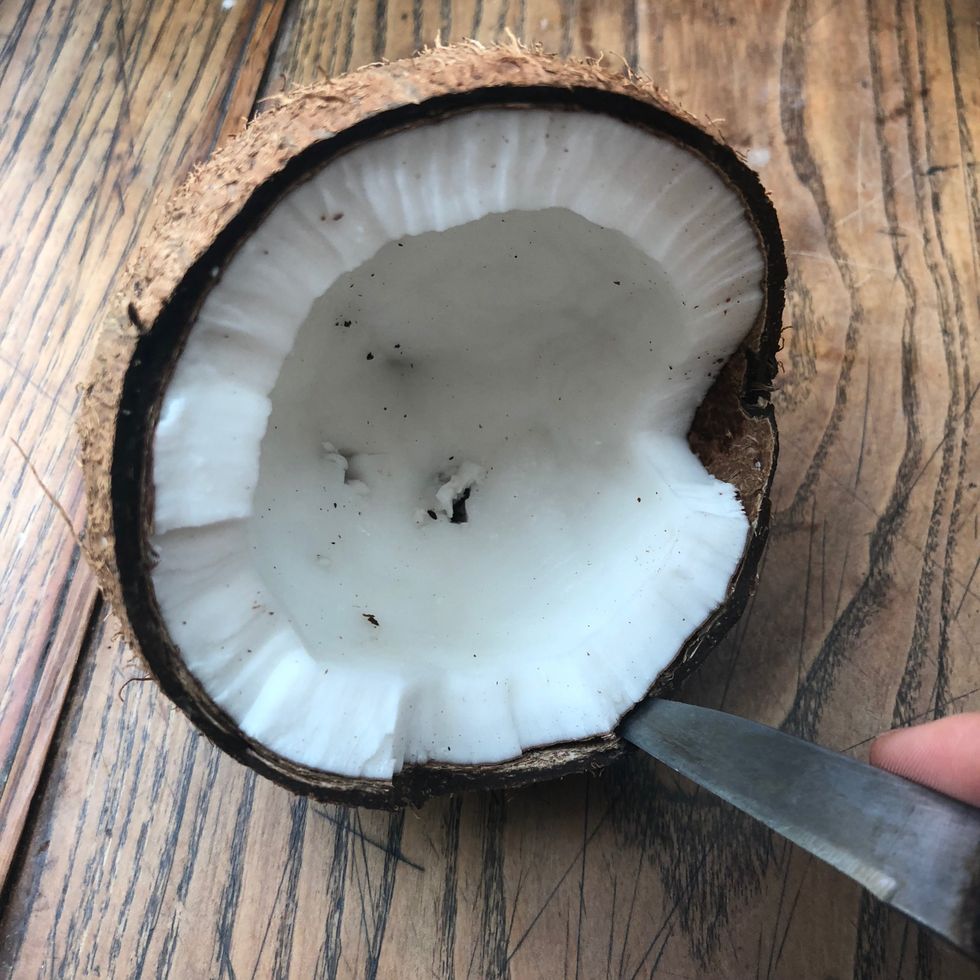 Separate the coconut's pulp and the shell with a knife (be careful so that you don't cut yourself). Cut the pulp into cubes.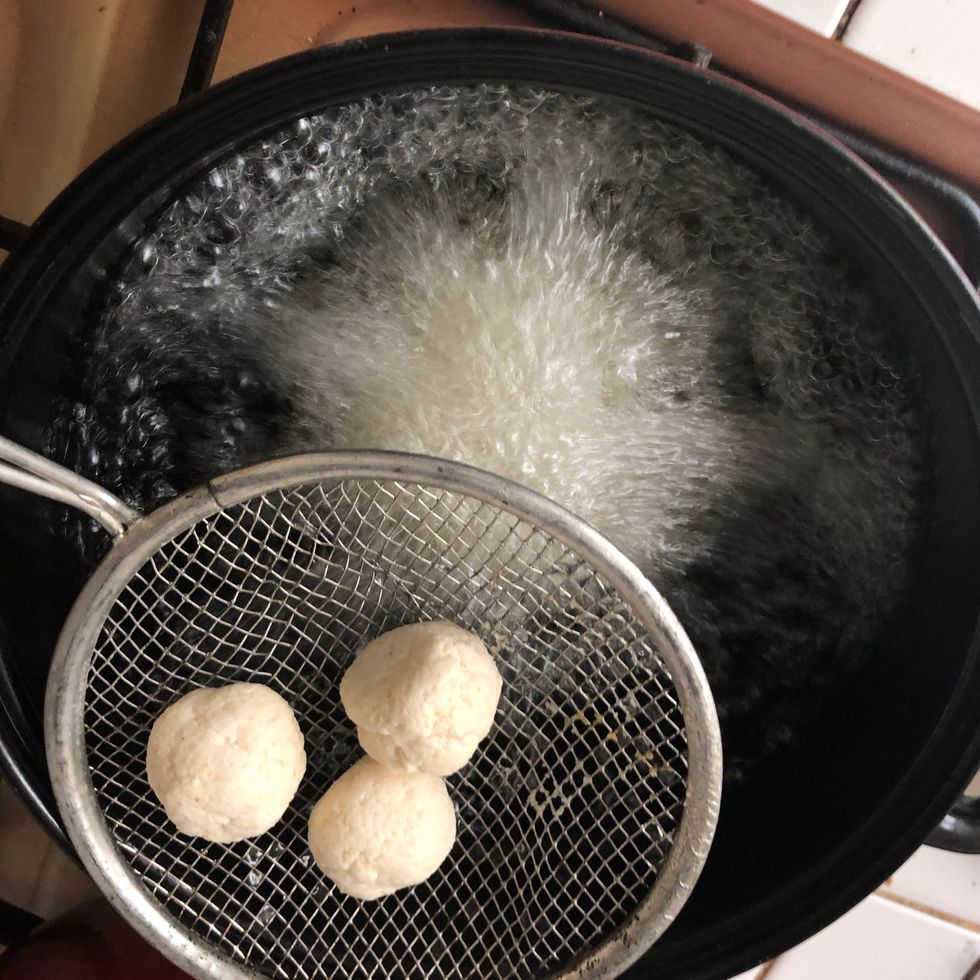 Heat oil. Cook the cassava's balls in the oil for a few minutes : they must be golden and the inside must be cooked.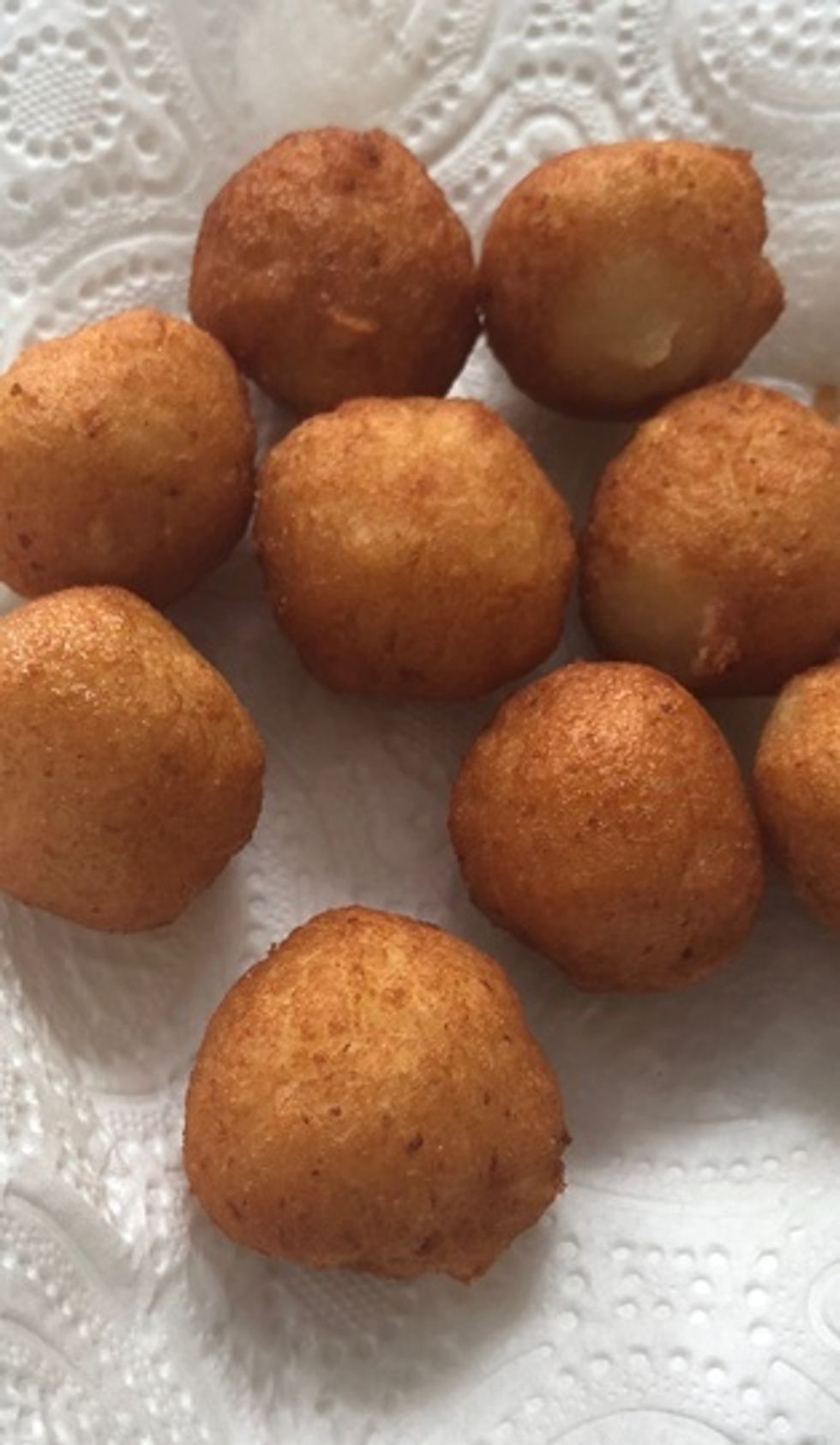 Drain the balls on paper towel.
Serve the balls with the coconut pieces. The idea is to eat a ball and a piece of coconut at the same time (the ball alone is a bit bland otherwise).
1.0 little cassava tuber
1.0 coconut
1.0pch baking powder
1.0pch salt
olive oil
frying oil