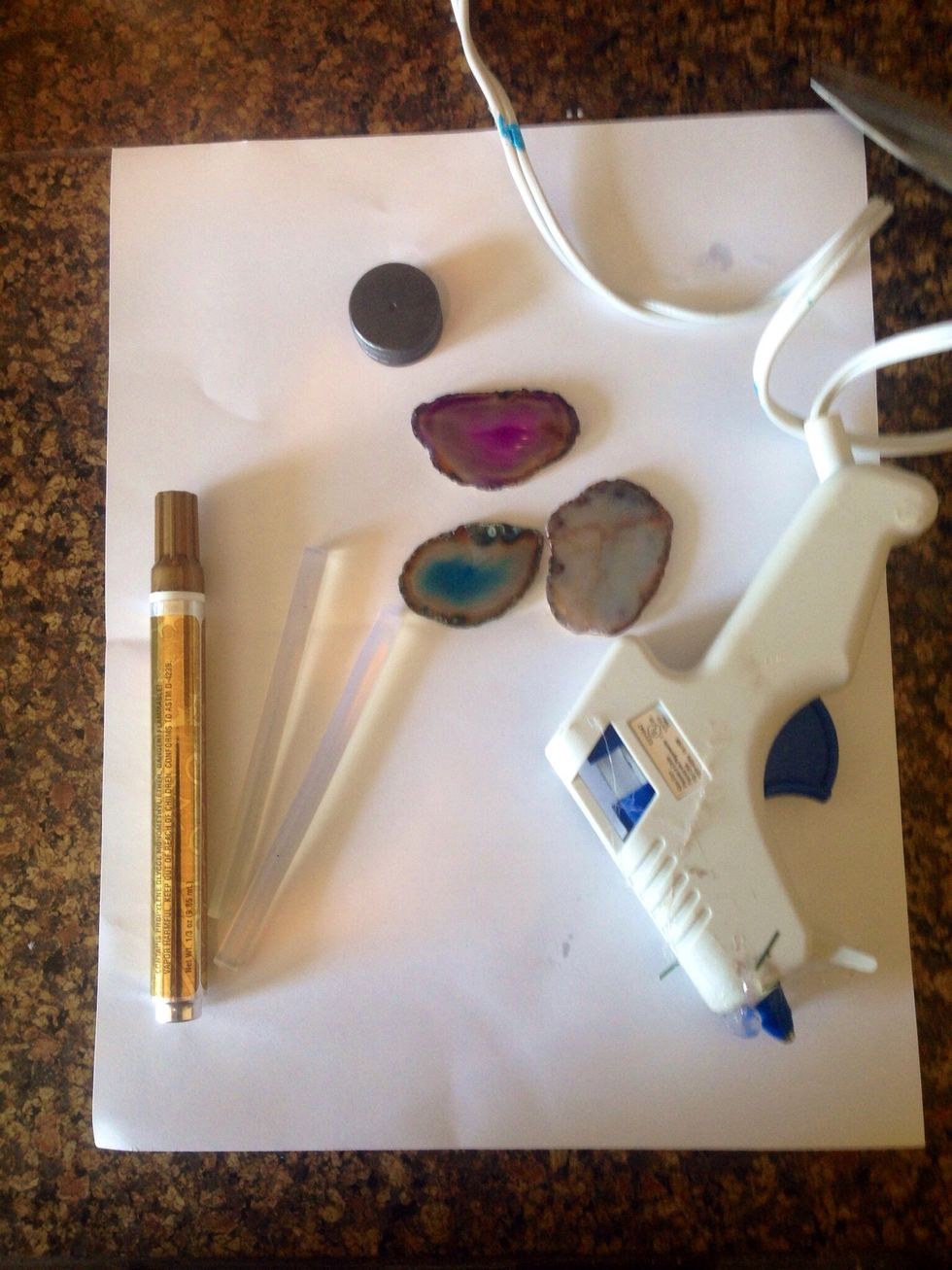 Gather supplies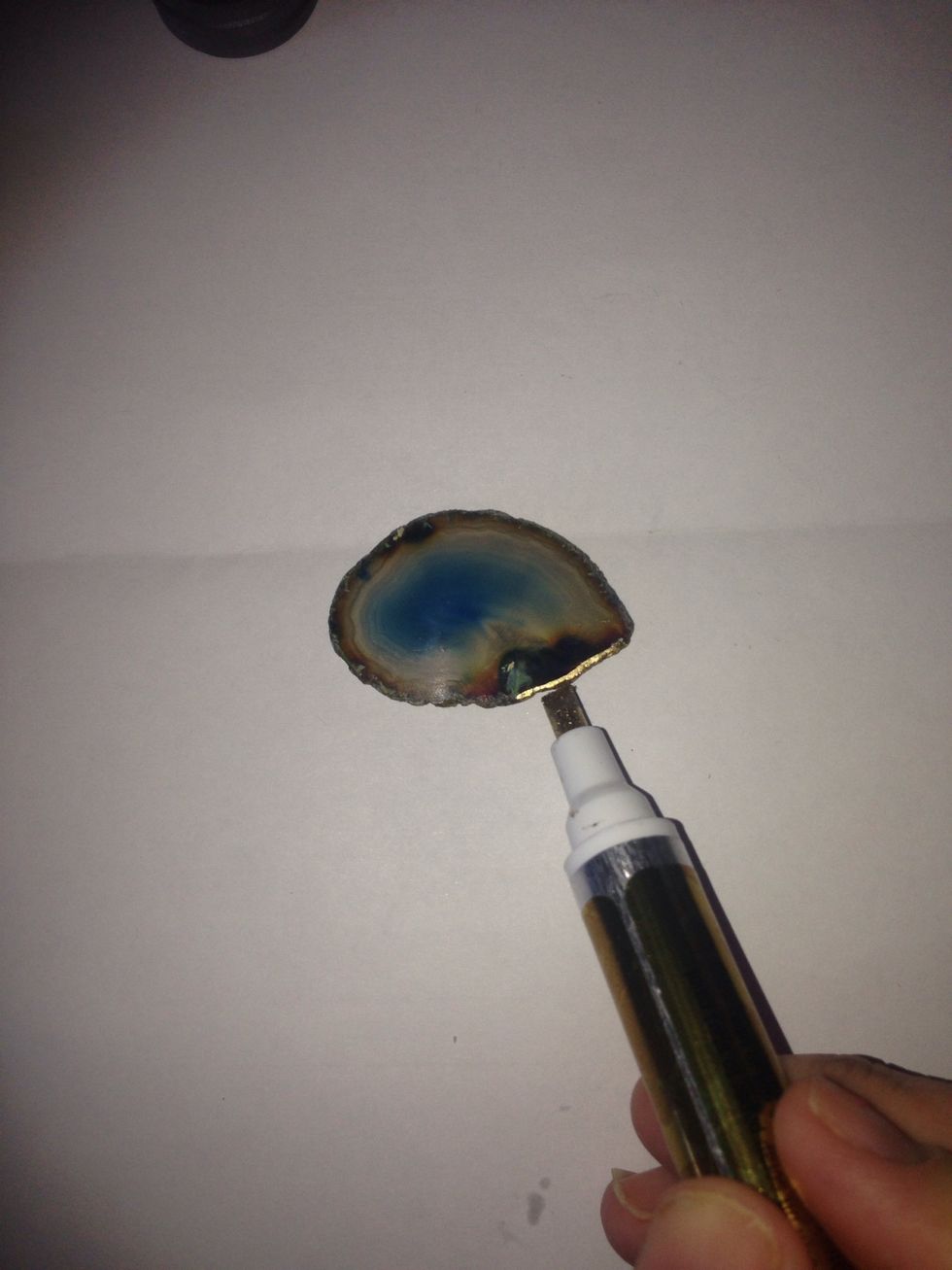 Color the edge of the agate with gold marker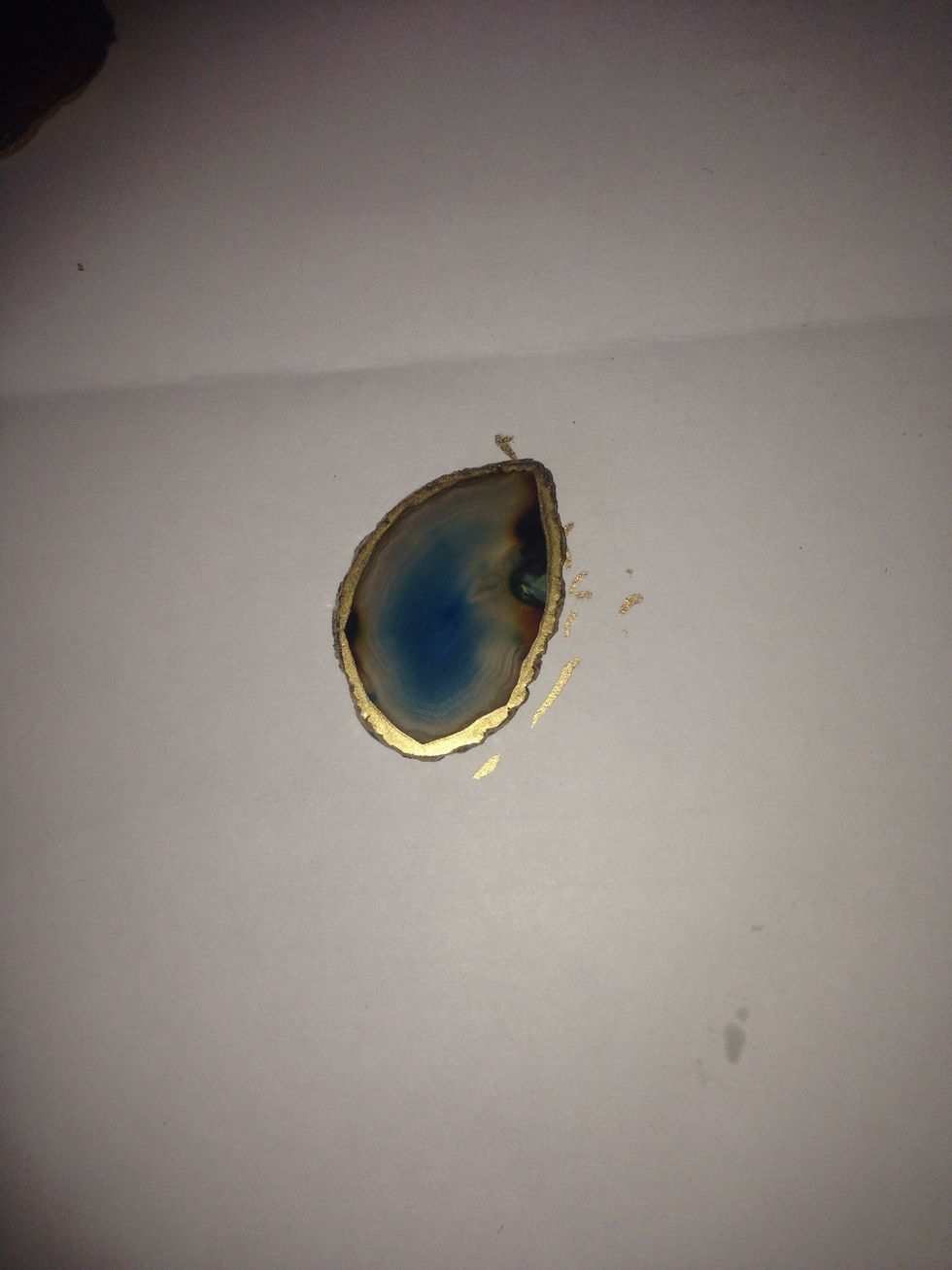 You may want to trace the top outline of the agate to highlight the gold effect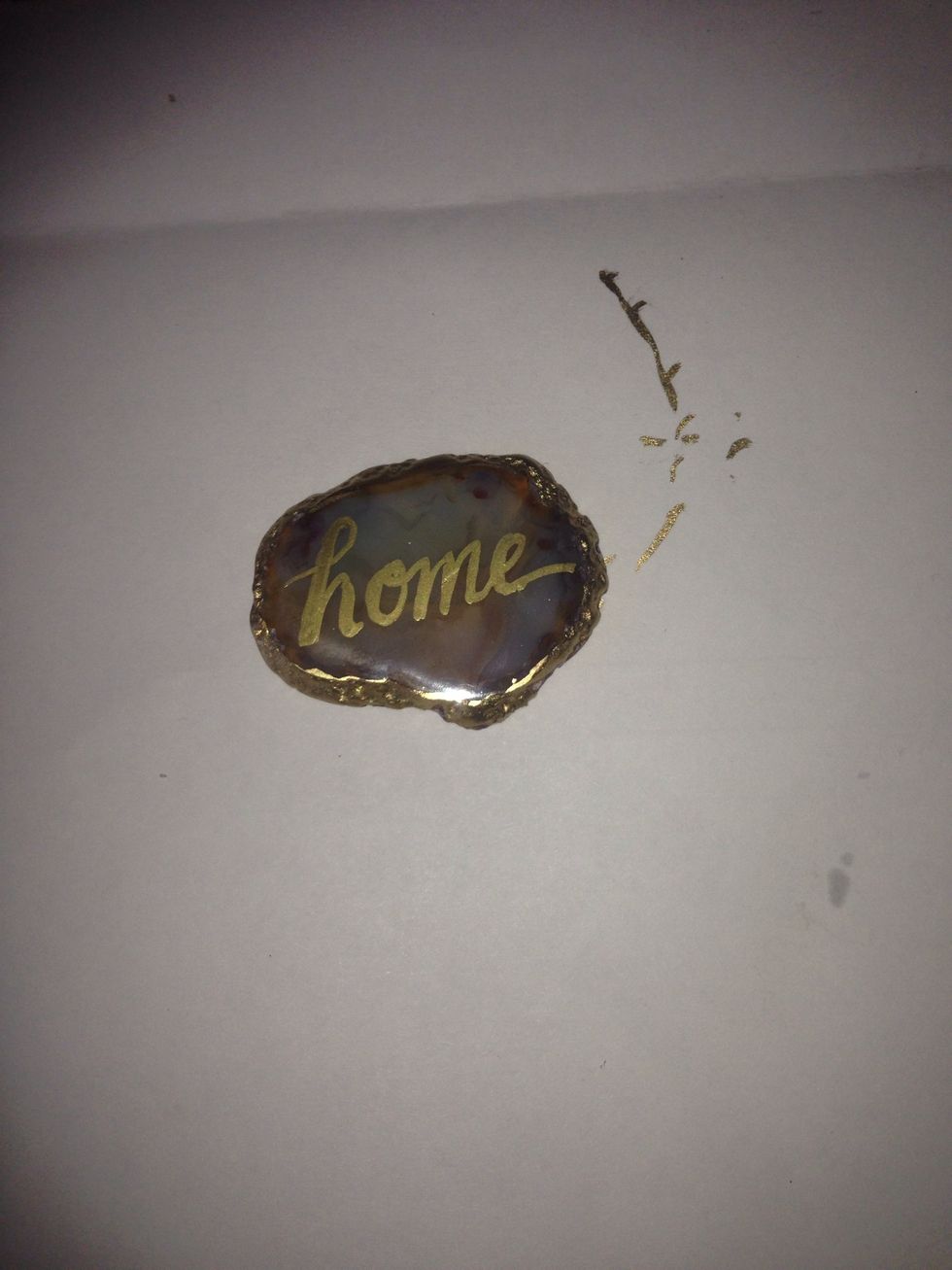 Optional: add a design to the front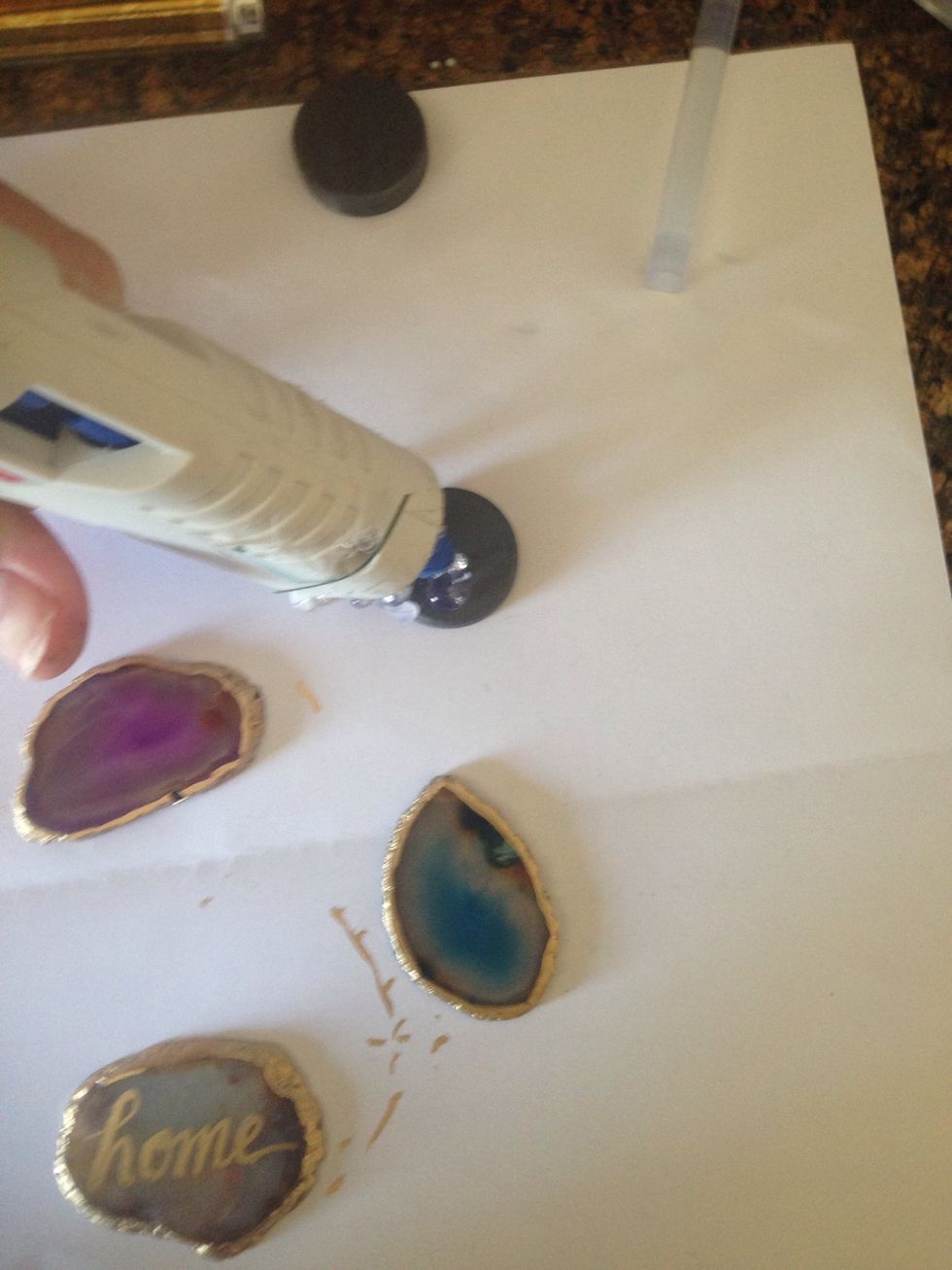 Use hot glue to attach the agate to the back of the magnet
Hang your magnets and enjoy !
1 to 2 inch agate slices
Gold paint marker
Magnets
Hot glue stick
Hot glue gun
Scout Design Shop
Scout Design Shop is a graphic design shop located in the trendy west end of Long Beach NY. At Scout, we embrace all things creative and we love to craft!