This is just a taste of what you can do. Mix and match with different candy and cookie combinations!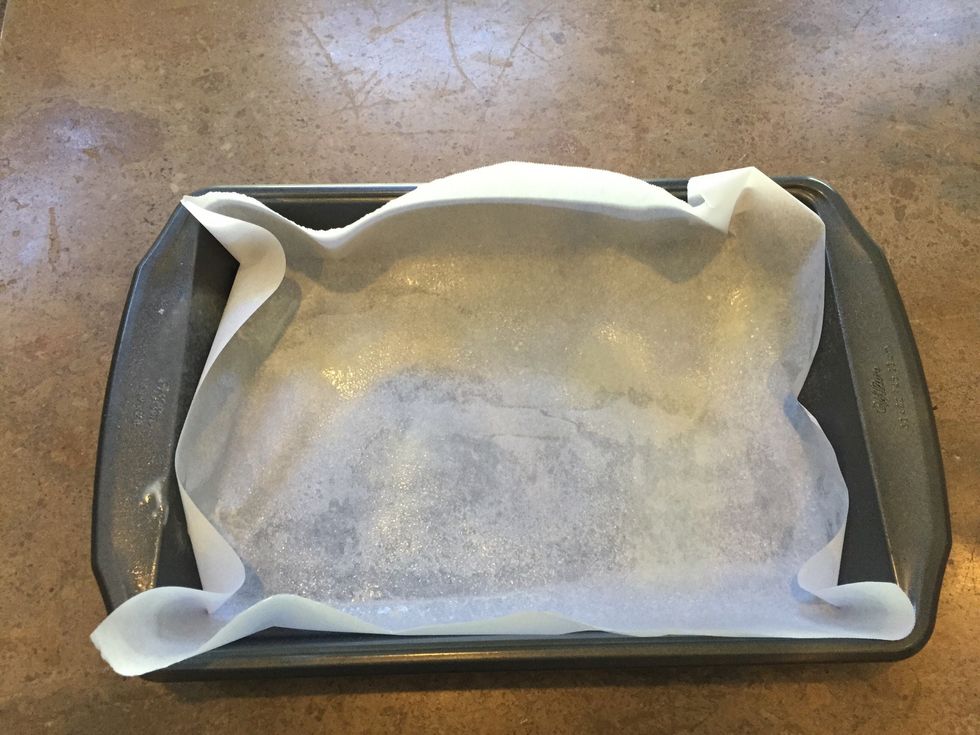 Spray 13x9 pan with vegetable oil and line with parchment paper, spray top of parchment with spray and set aside.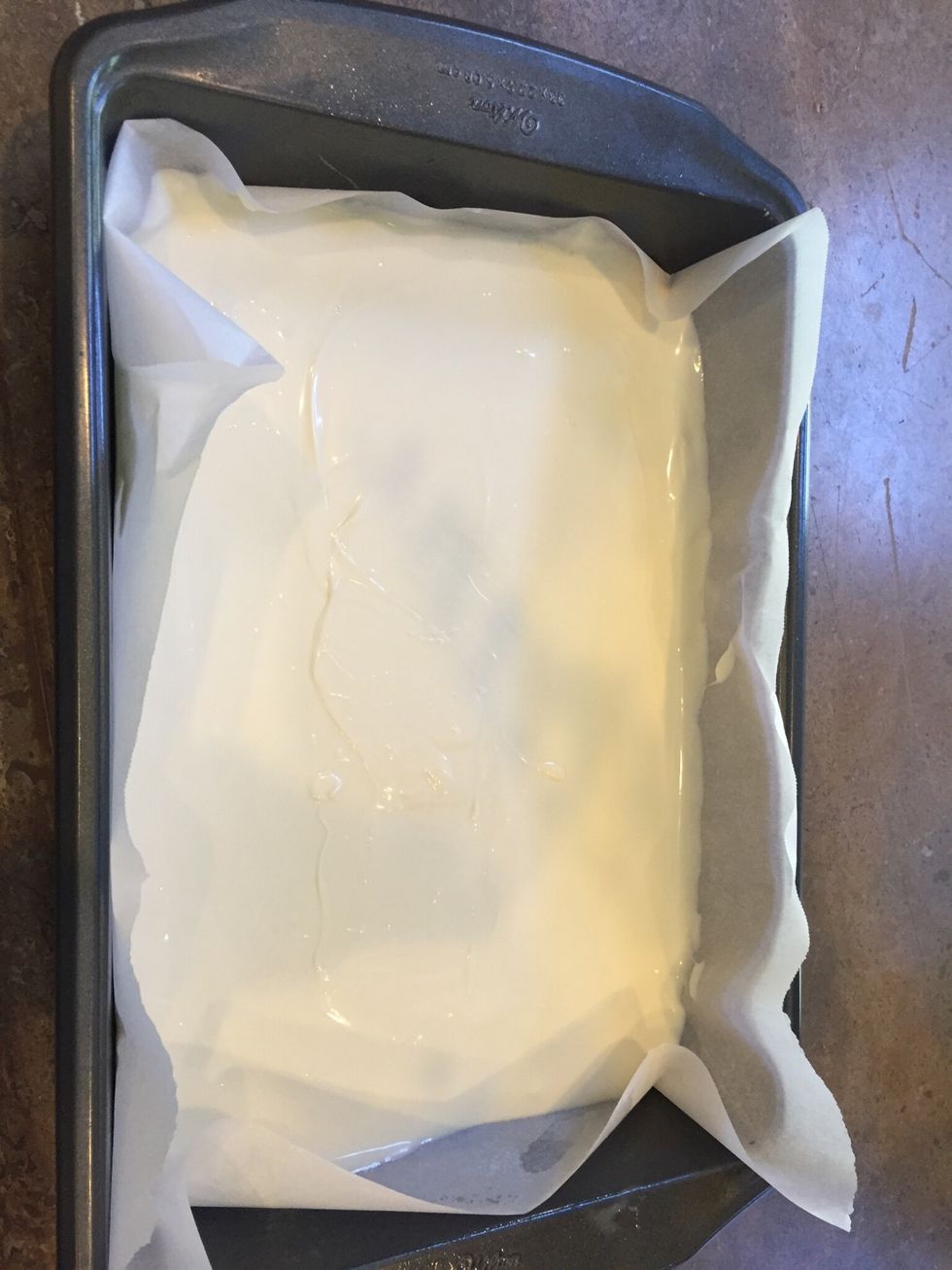 Melt candy coating in microwave on high for about two minutes. Take out, stir, if smooth, don't reheat, if lumpy and cool, reheat in 15 second intervals until warm and smooth. Spread evenly in pan.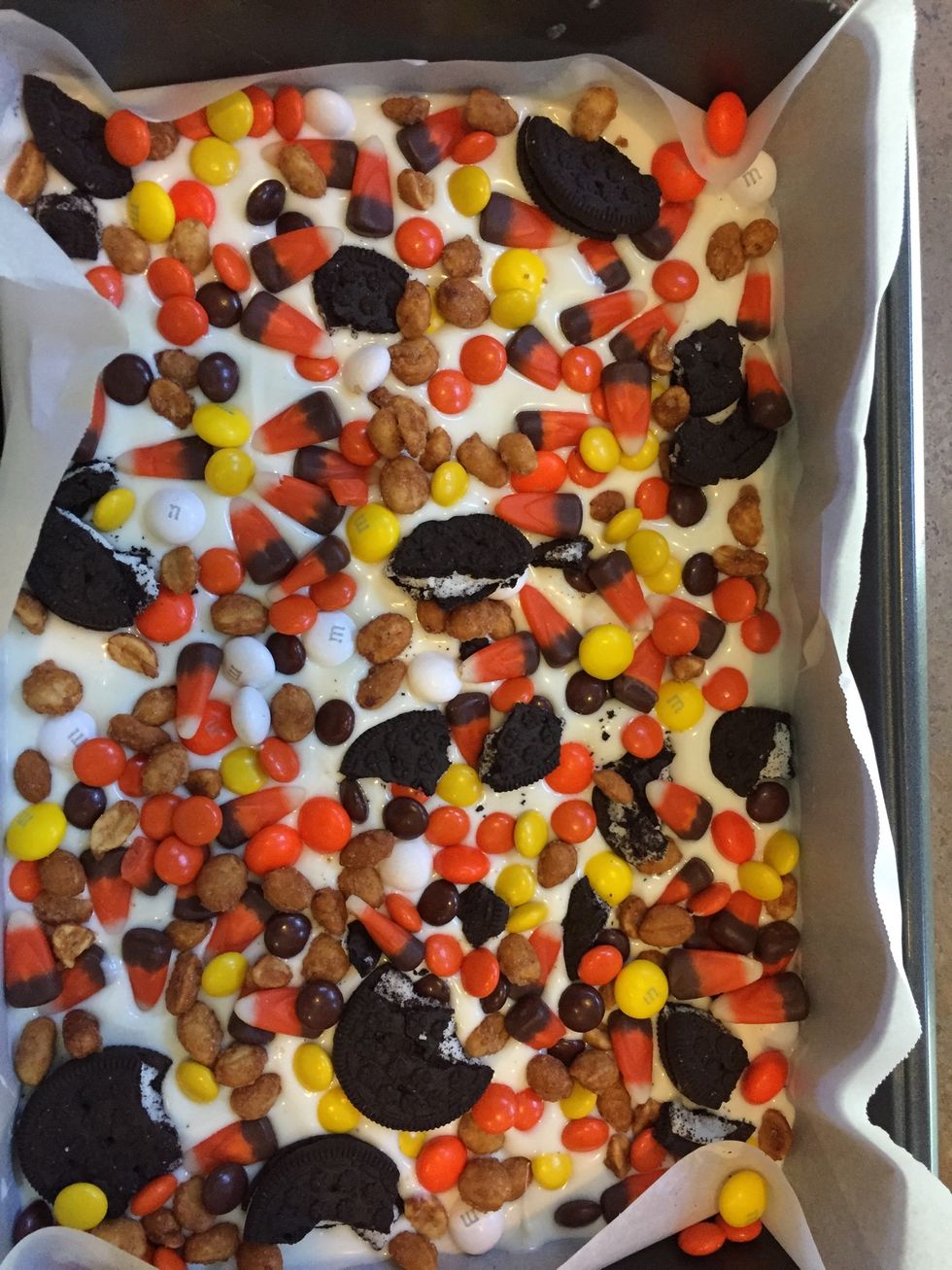 Sprinkle toppings on top, gently press toppings in bark. Let stand for one hour.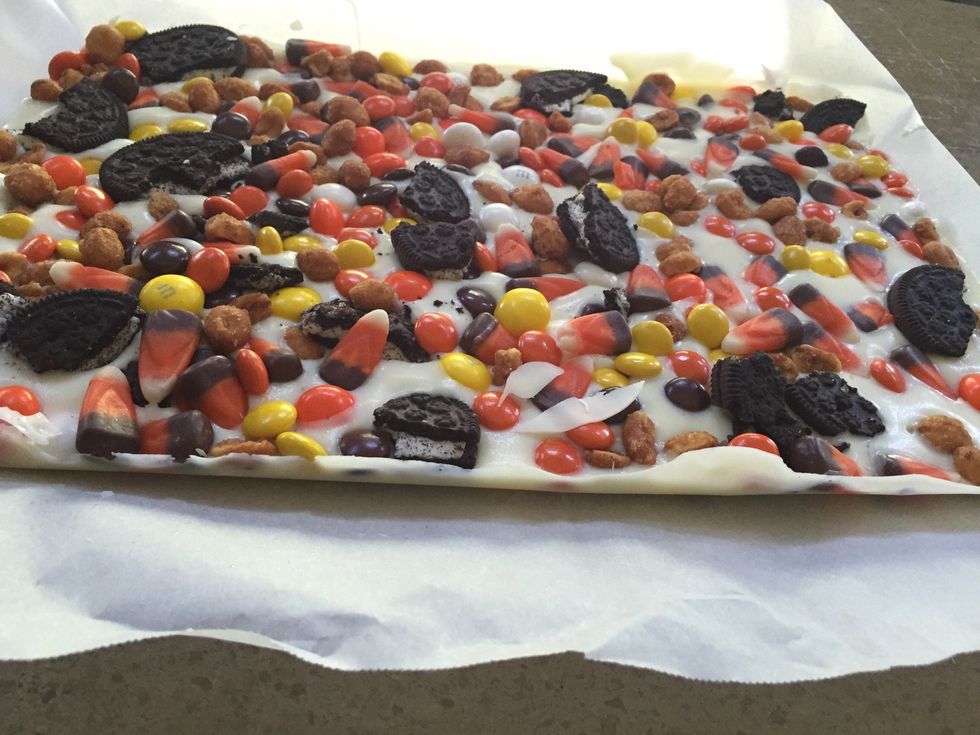 Remove bark from pan.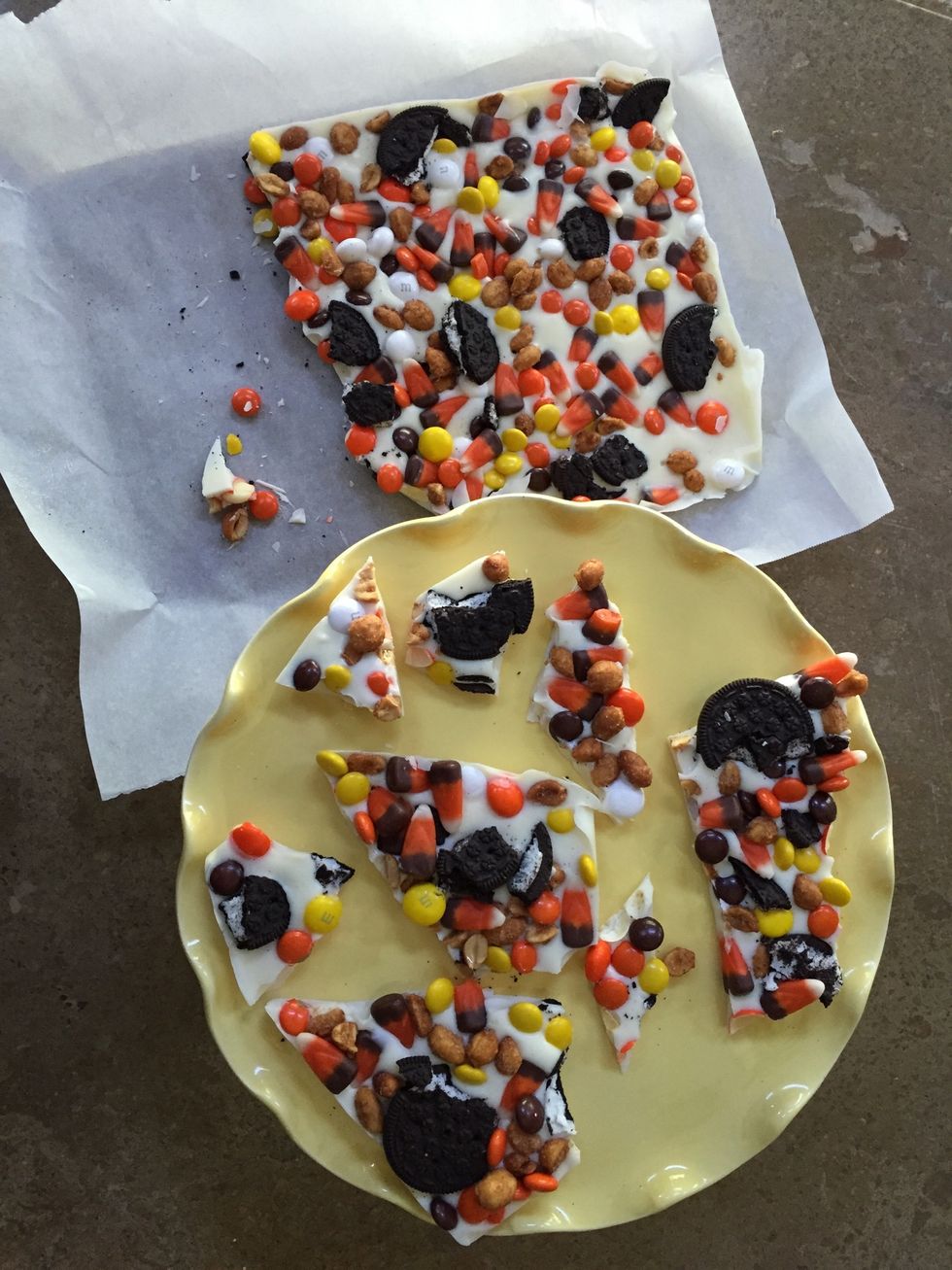 Break or cut into pieces. Serve!
Enjoy! Check out my blog, elizasweetz.com!
1/2lb white candy coating, chopped
10.0 Oreo Cookies, chopped
3/4c Candy Corn
3/4c Dry Roasted Peanuts
1/2c Milk Chocolate M&Ms
1/2c Reese's Pieces