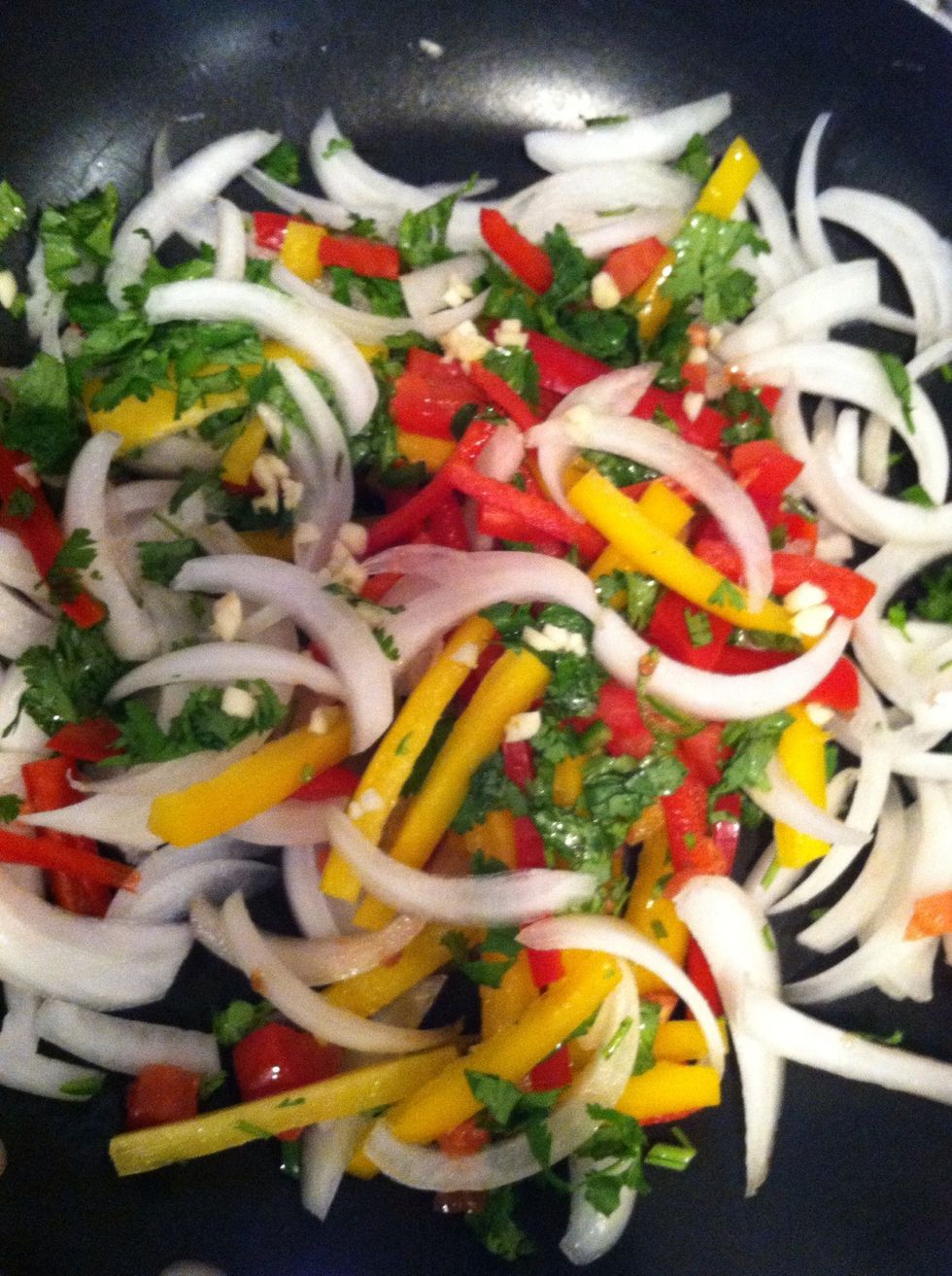 Slice onions and bell peppers, chop the rest of the ingredients and throw in pan. Sauté everything in 4 tablespoons of olive oil..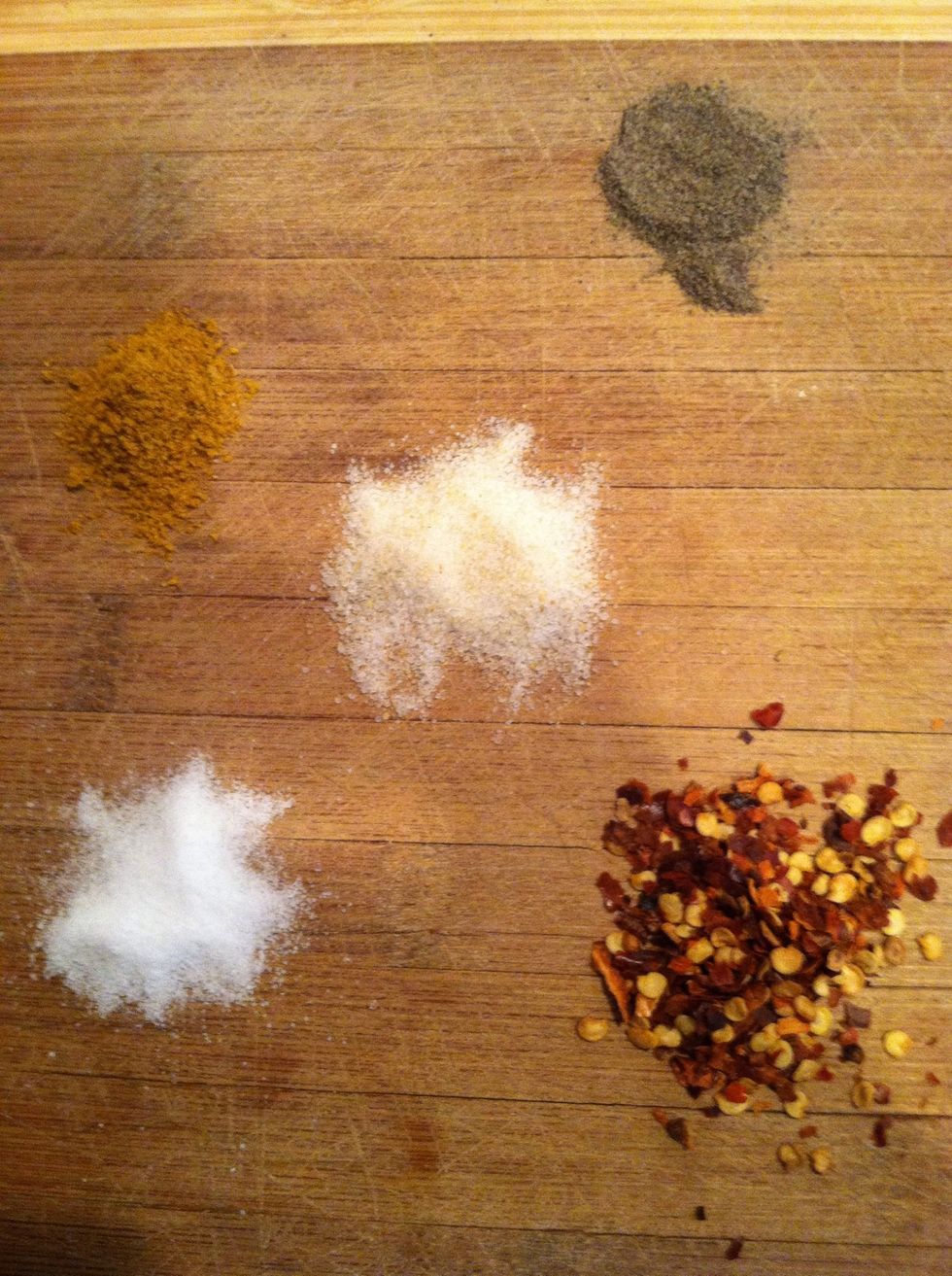 Add your spices! (Curry powder, salt, pepper, crushed red pepper, and garlic powder)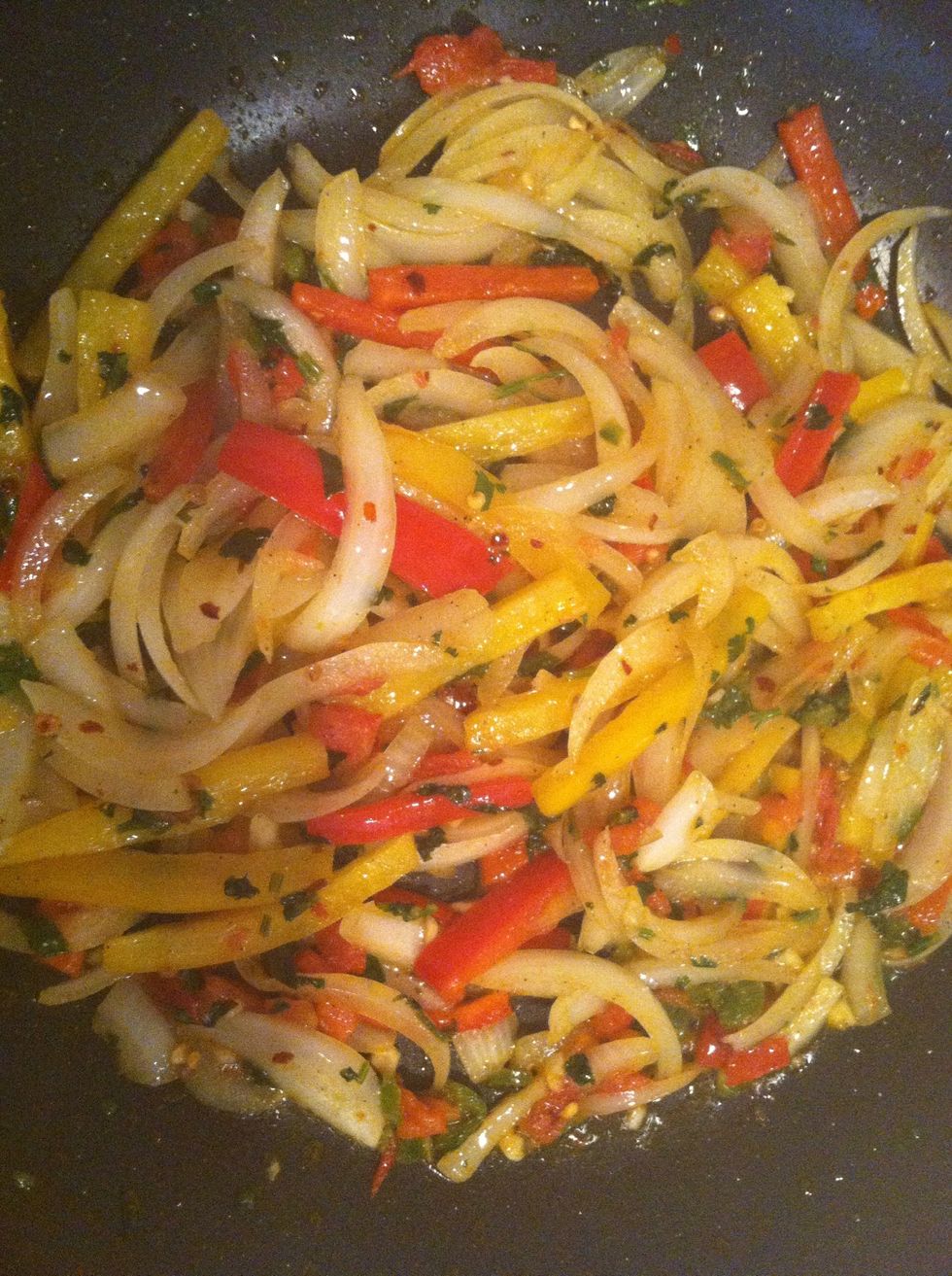 After 5 or so minutes of stirring, it should look like this.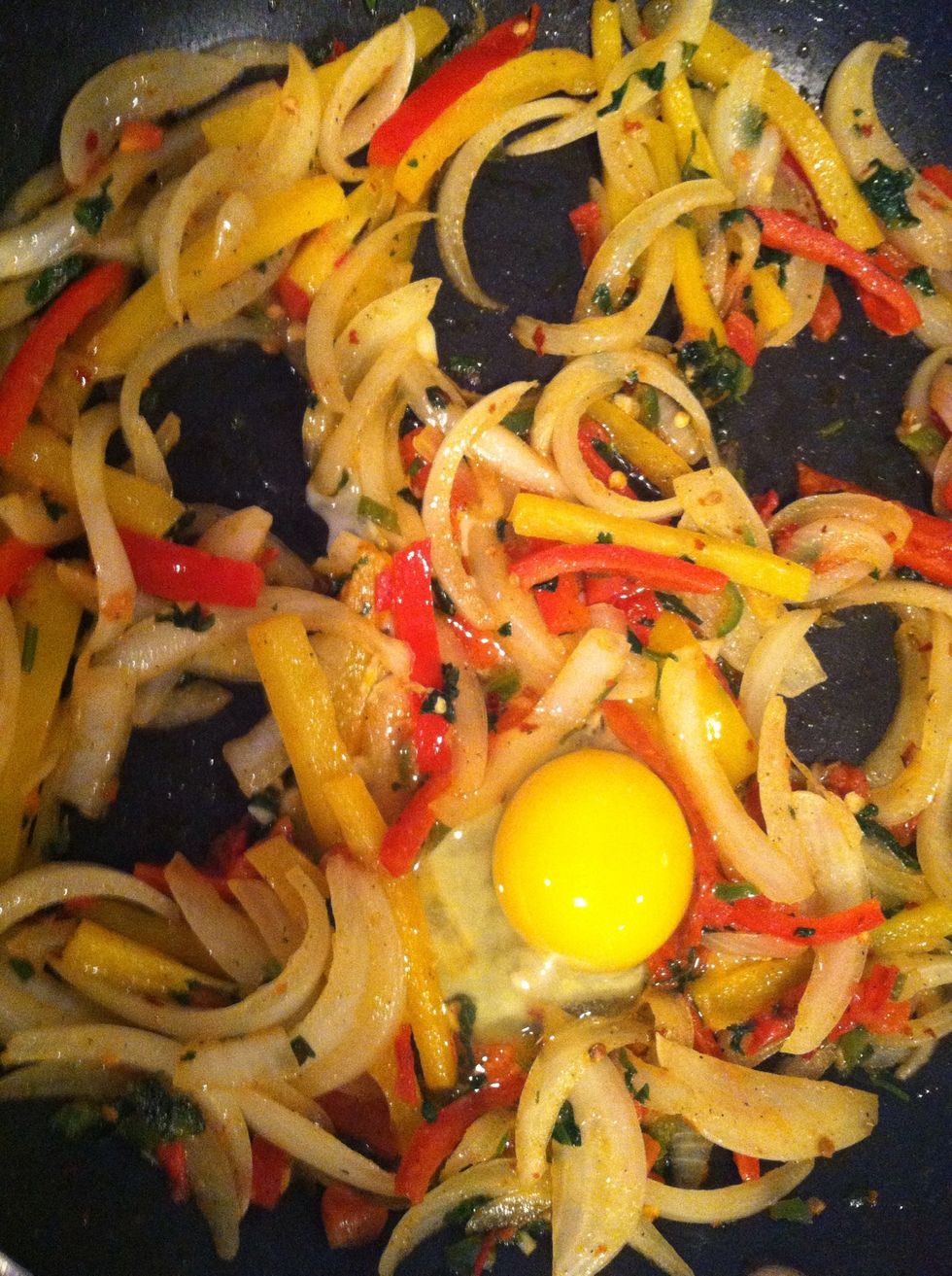 Create little pods will you will place each egg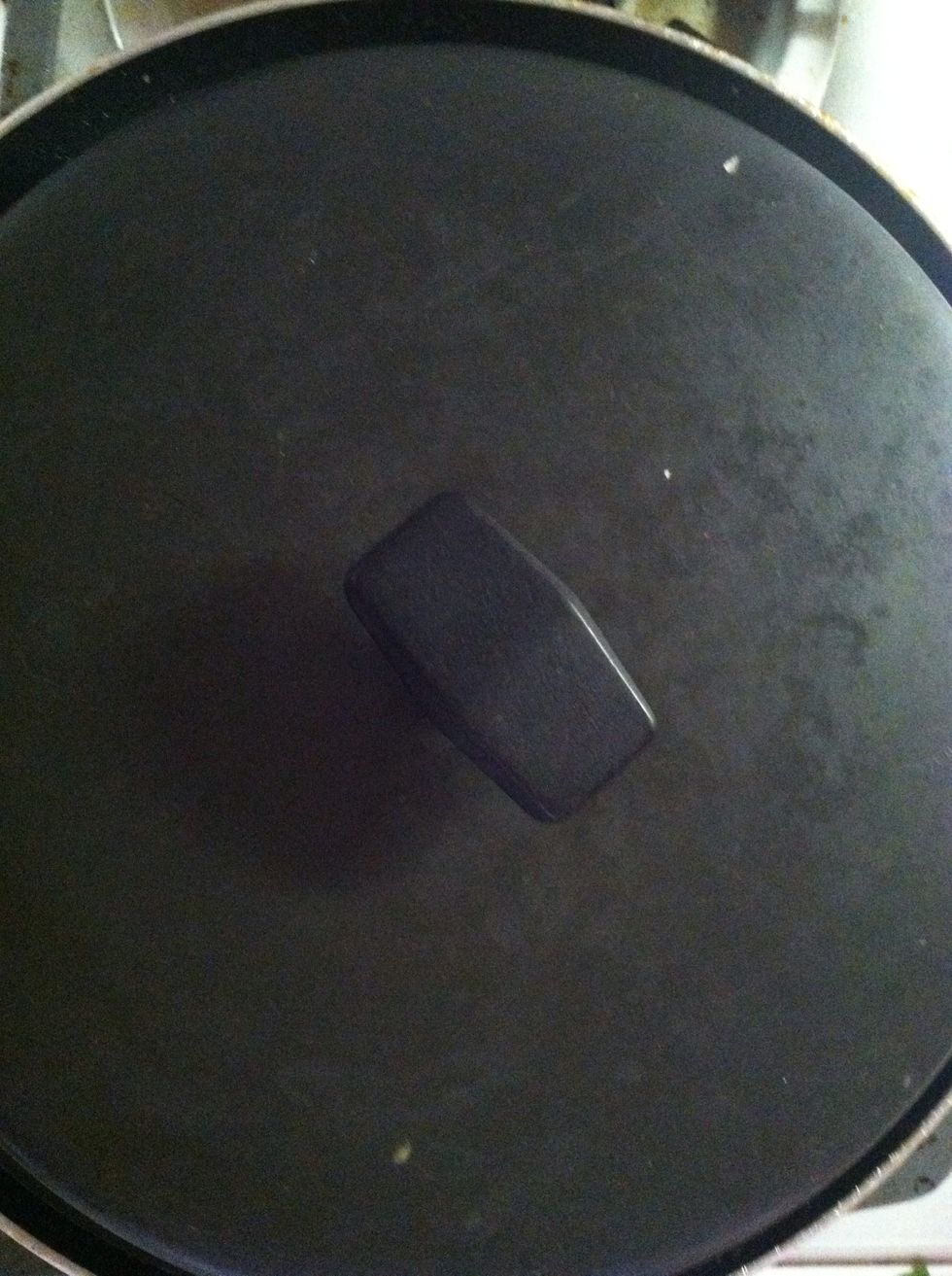 Place on med heat and cover. After 10-15 minutes your eggs will look like....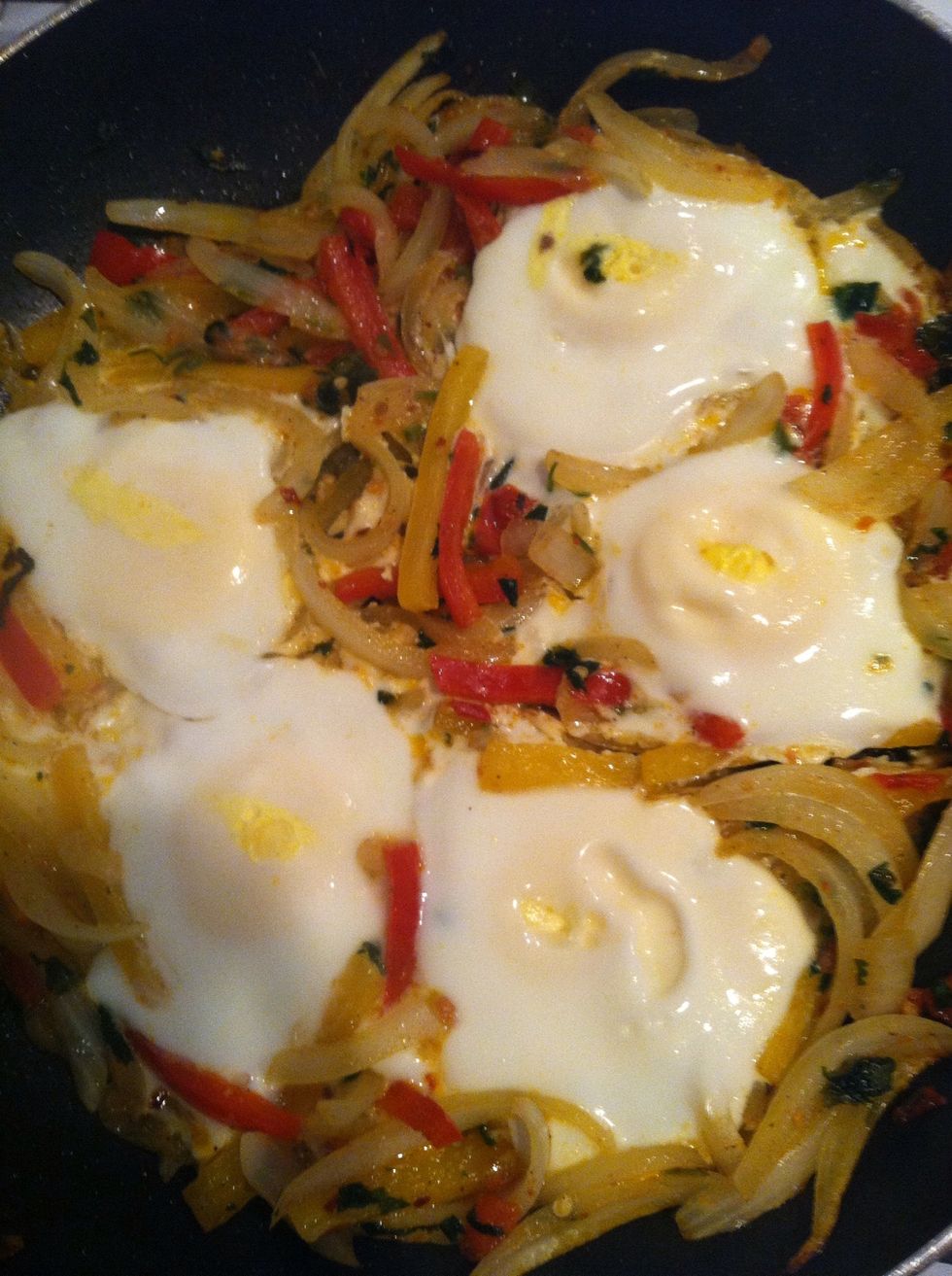 ...THIS!!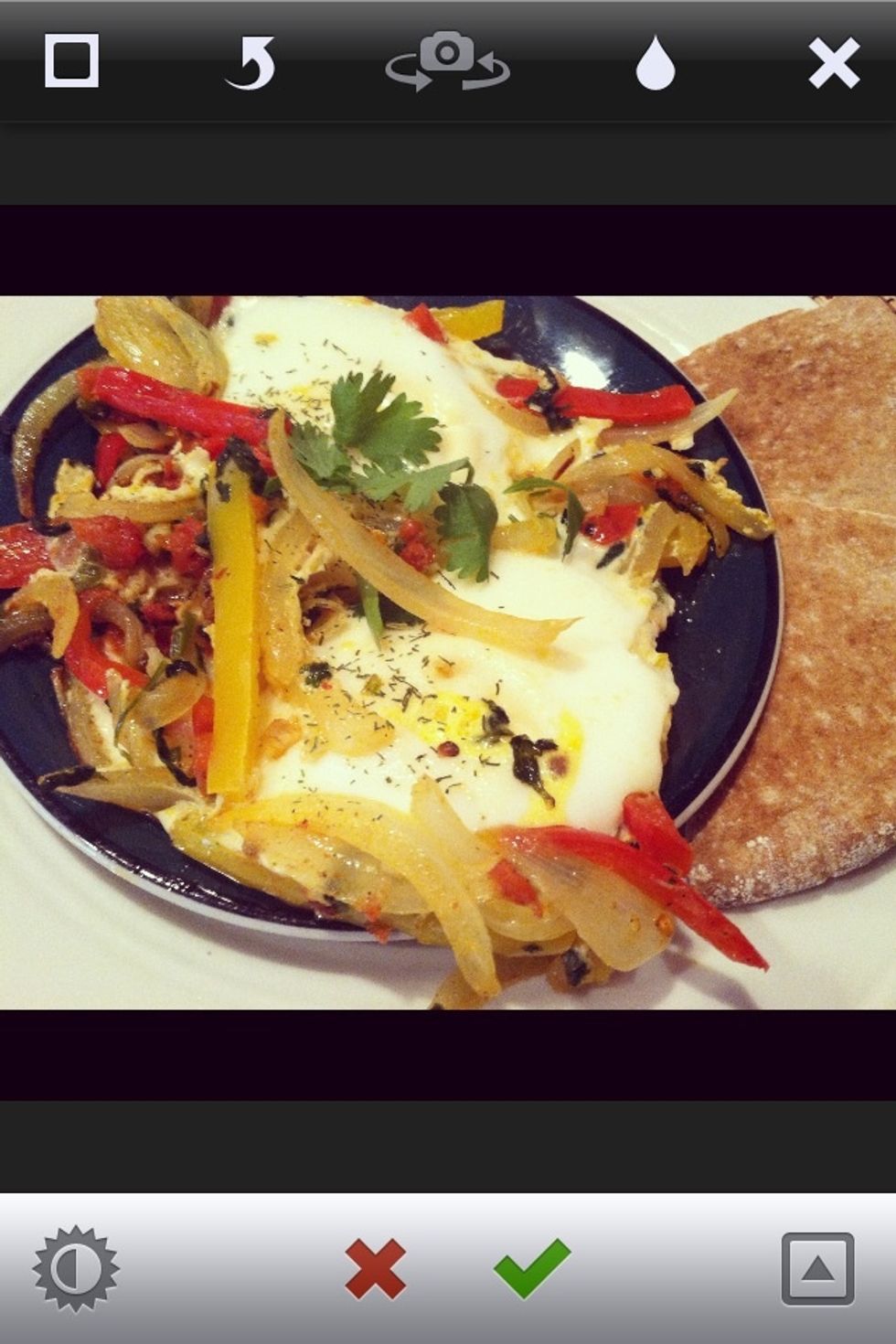 Top with a sprinkle of dried dill weed and serve with warm pita bread...enjoy!!
1 large onion
1 red and yellow bell pepper
2 cloves of garlic
Cilantro
1 serrano pepper
Crushed red pepper
Curry powder
Garlic powder
Salt
Black pepper
2 tomatoes