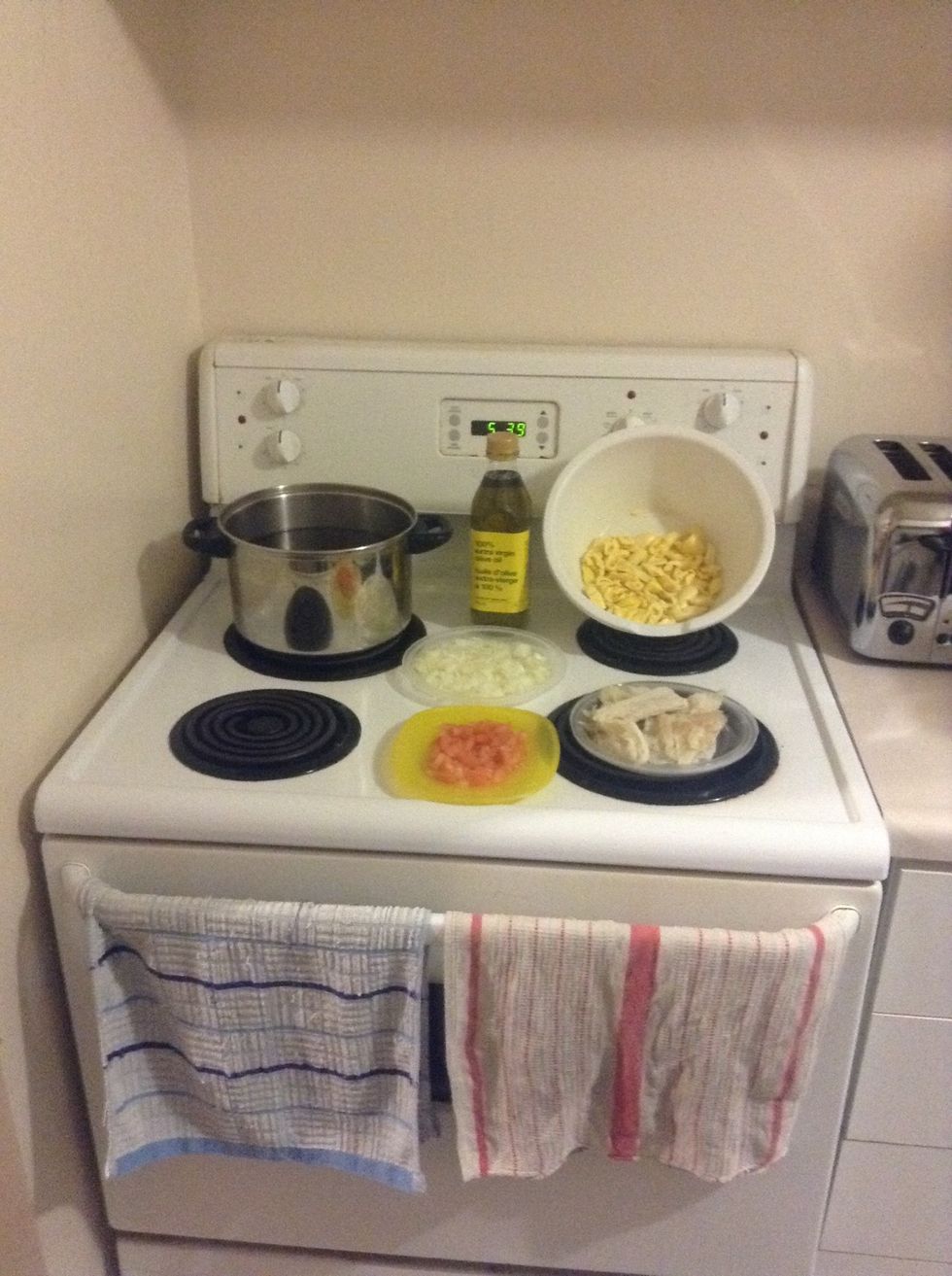 Gather all the ingredients together. Have the onion and tomatoes diced. Remove the skin off of the cod fish strips. Make sure you also have some black pepper as it was not included in the photo above.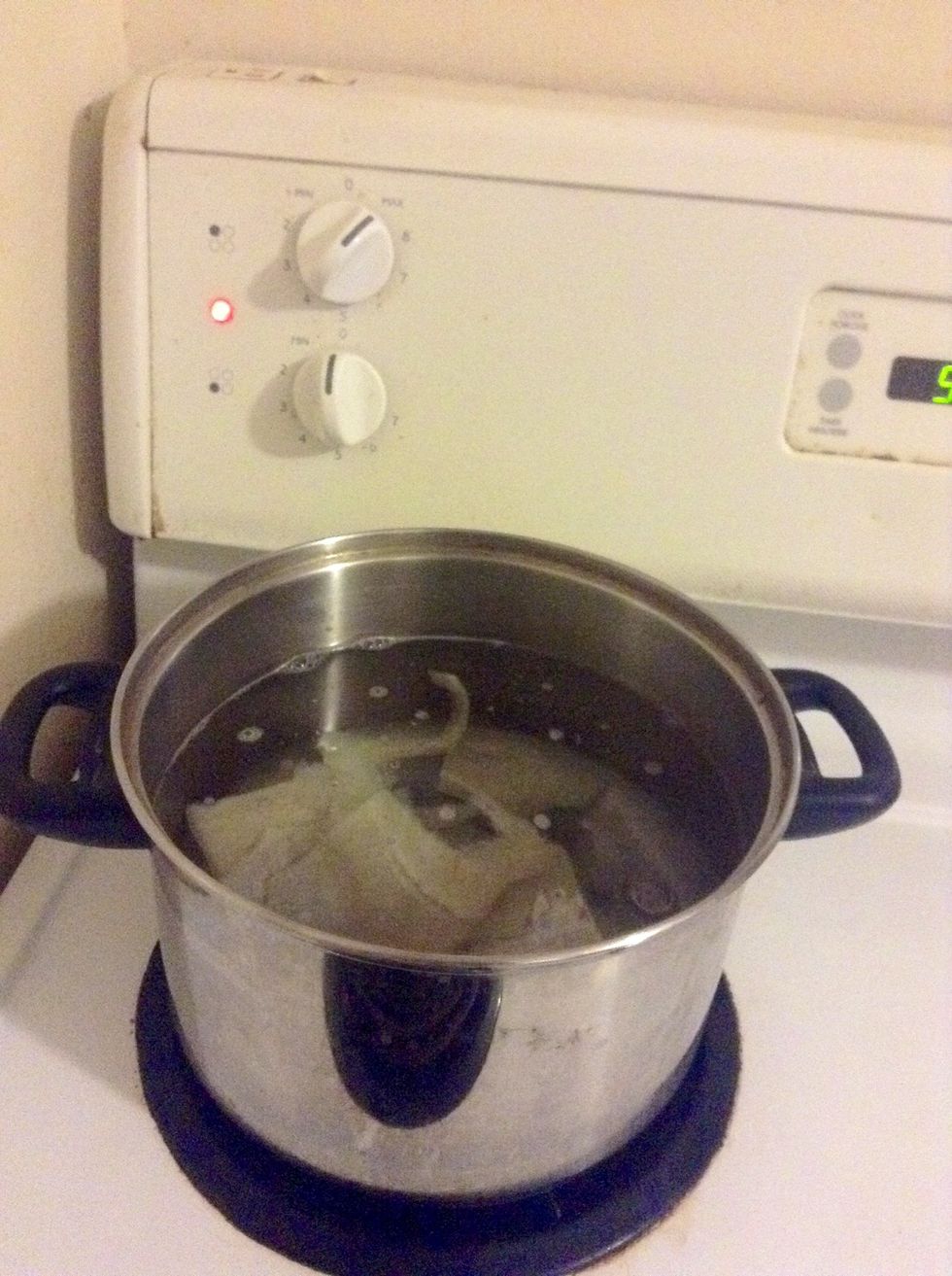 Firstly, fill the pot up with water to above half way. Place the pieces of Saltfish in the pot and heat at max level until the water starts to boil up.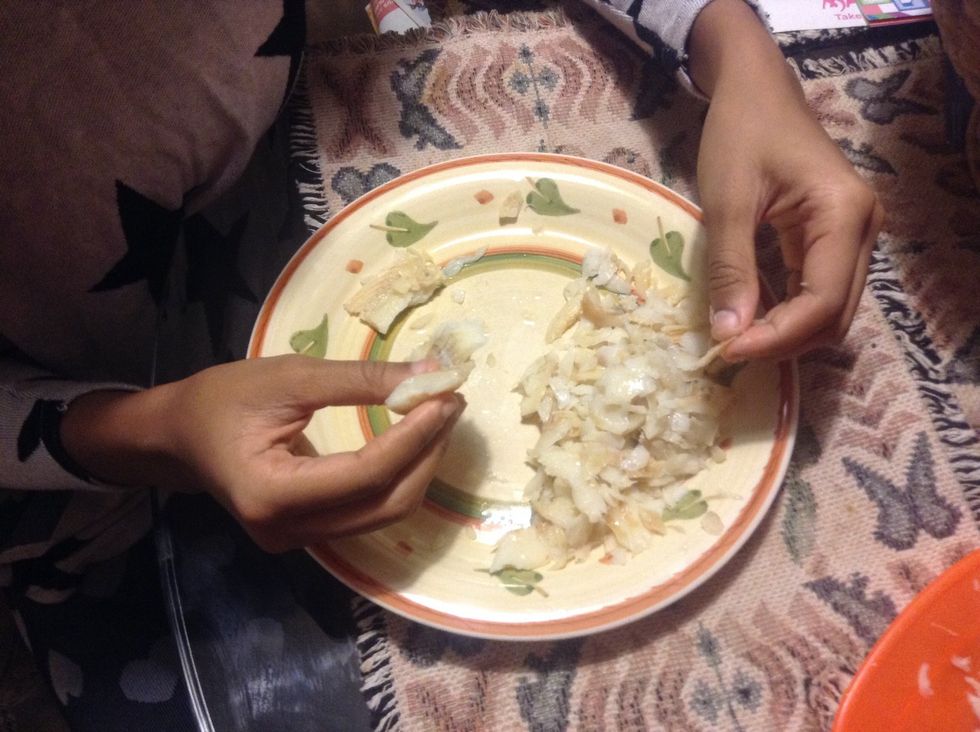 Debone the fish. Any small, thin bones that were left should be removed.
Now you can put the pot away. A cooking pan is required for further use.
Pour the oil into the cooking pan. Pour just enough to cover the bottom of the pan.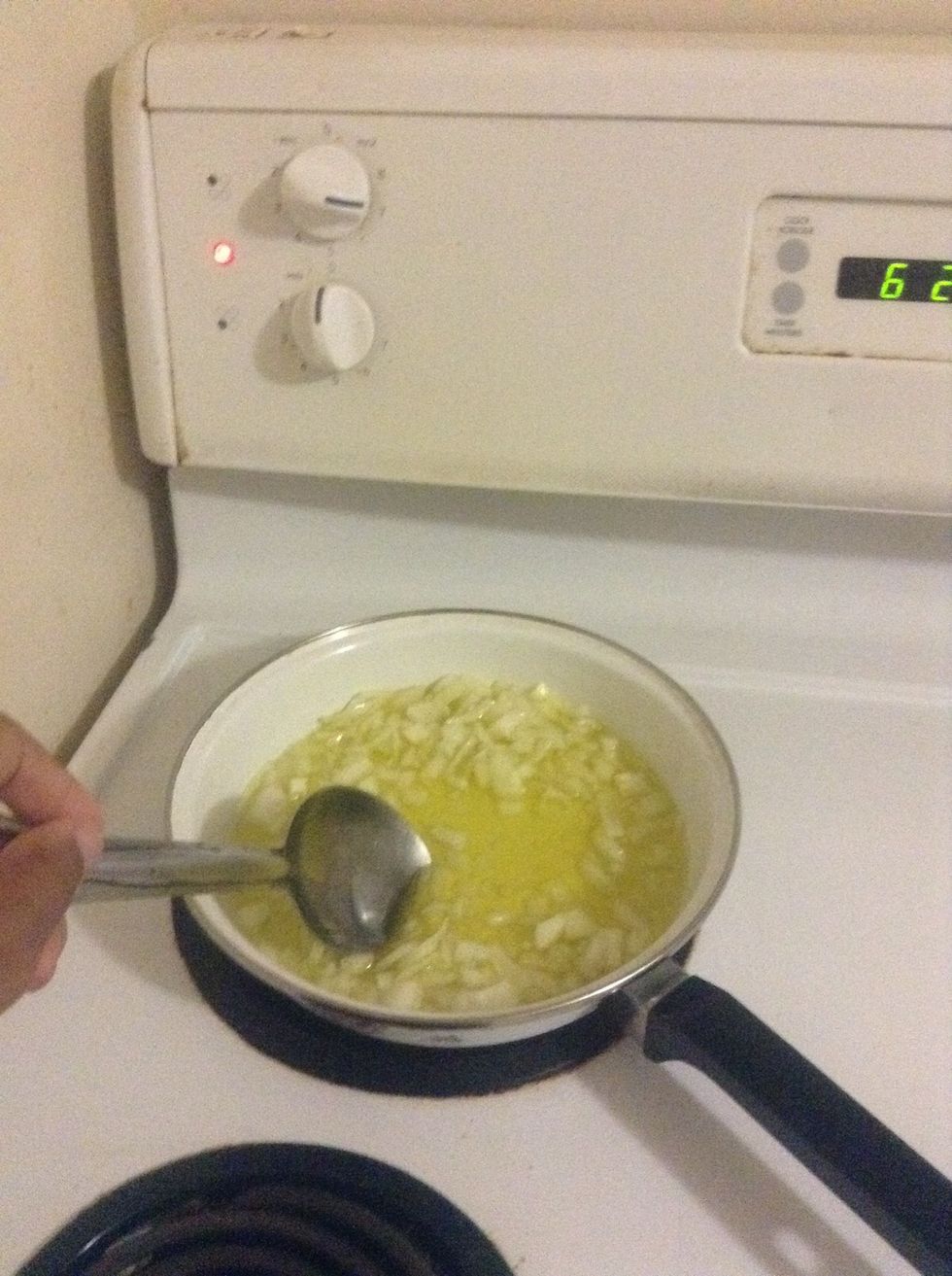 Add in the onions just before turning the burner up to a high of 7. Stir around until oil is bubbling.
Add the tomatoes in with the boiling oil and onions. Stir around the pan in both directions.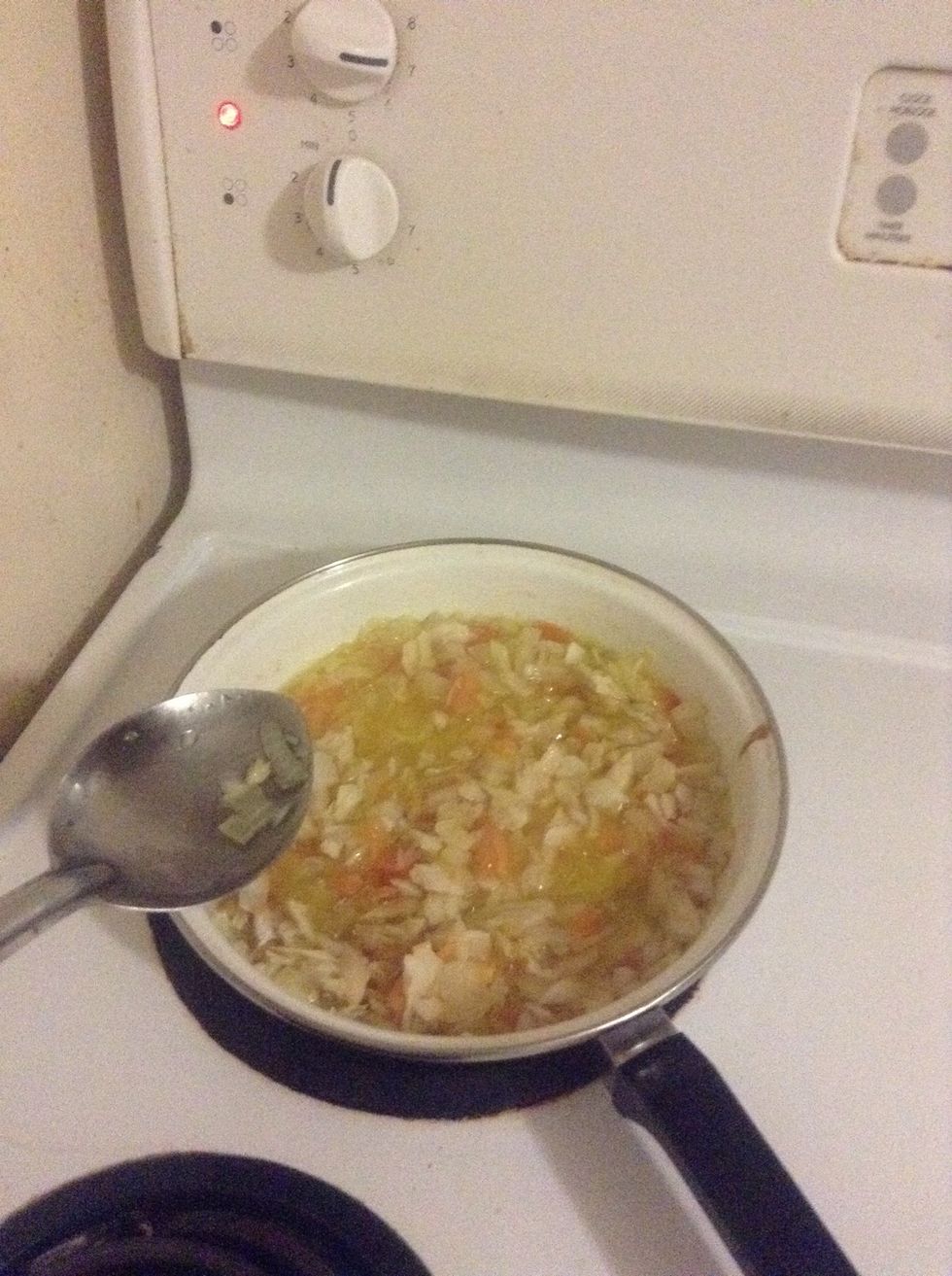 Now add in the fish. Do the same as before and stir around the pan in both directions.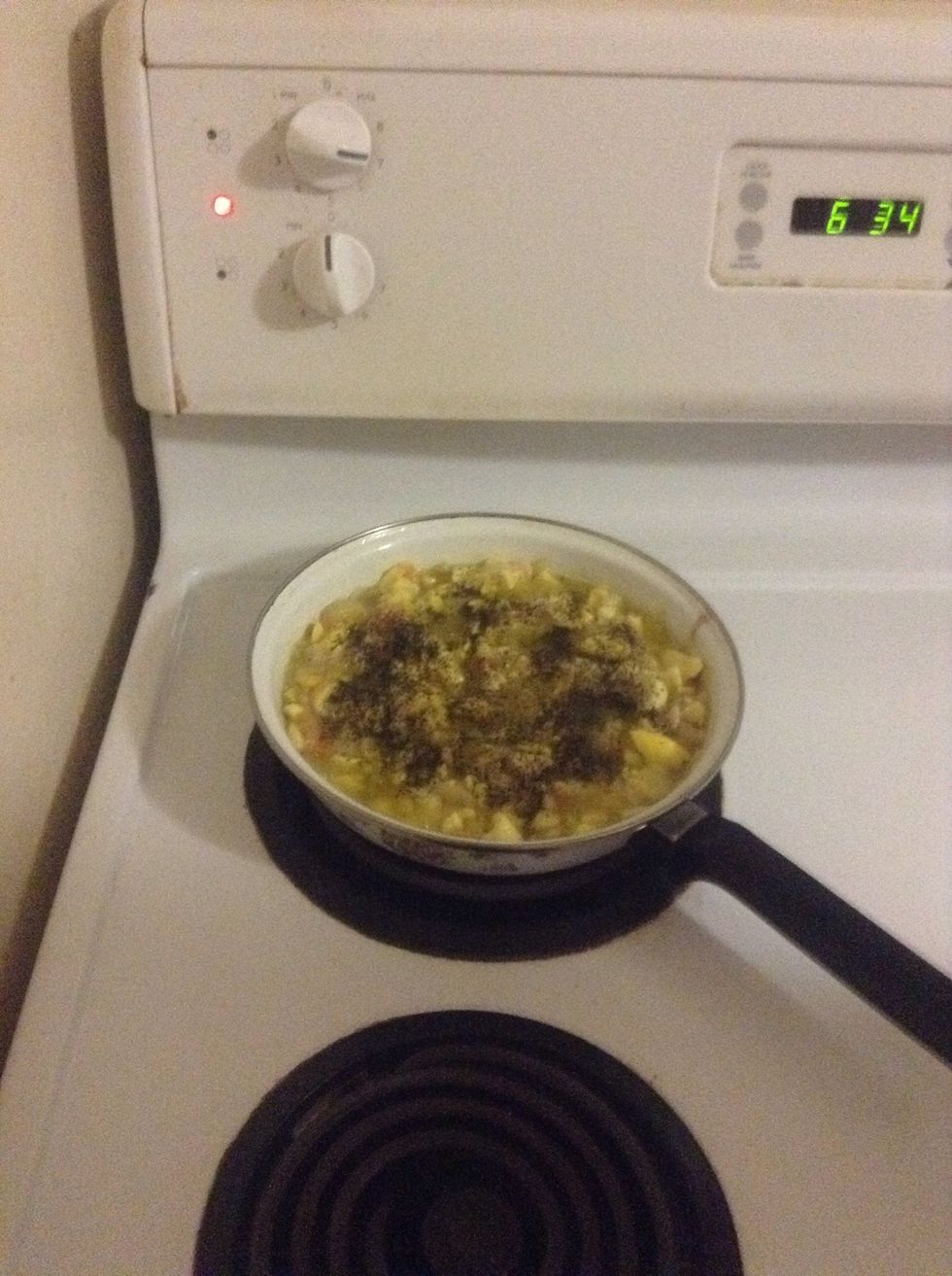 Add in the Ackee and some black pepper. Stir well to mix all the flavours in this dish.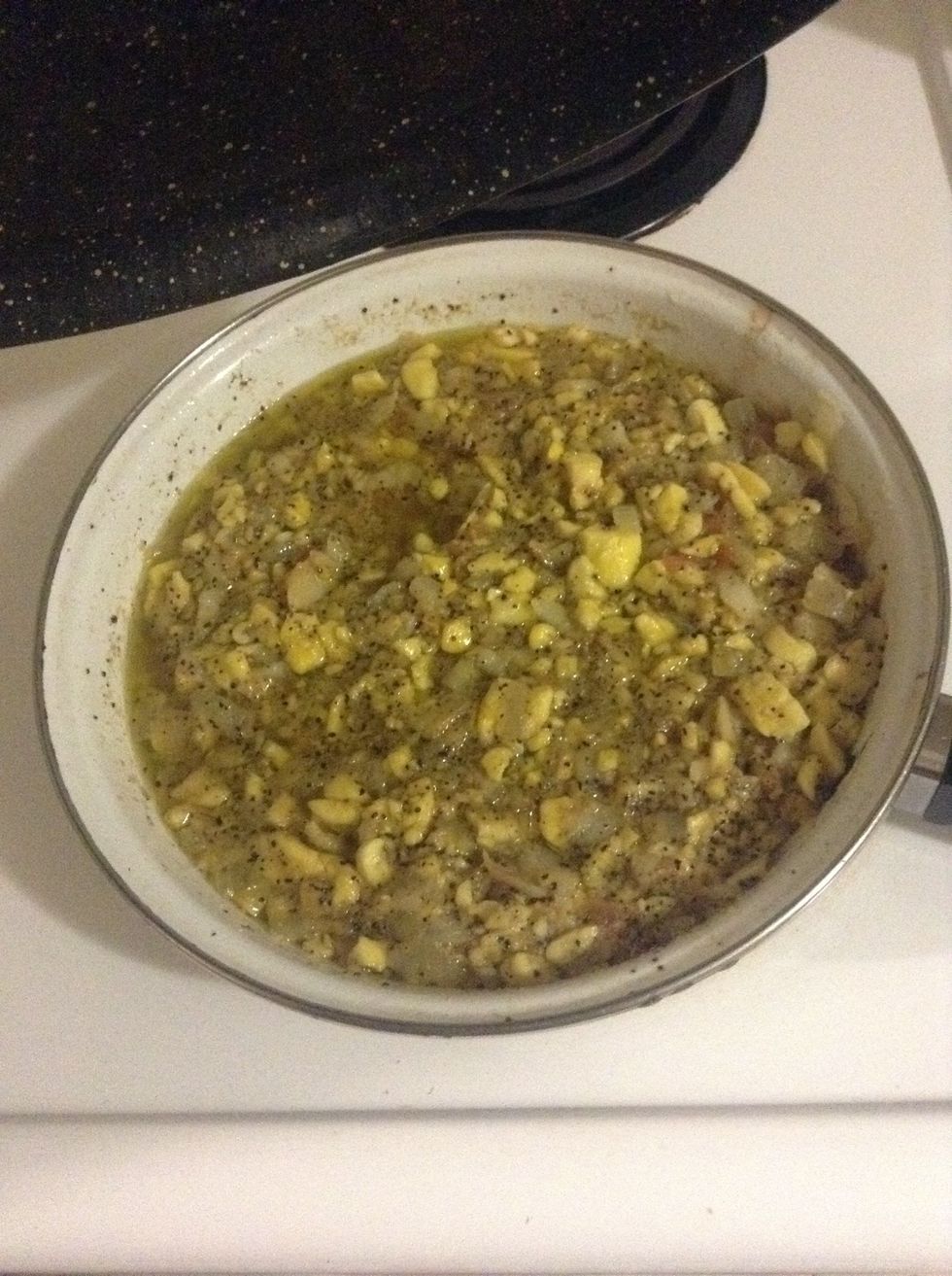 Have the dish sit for a minute before you go for it. Enjoy!
540.0ml Canned Ackee
1.0 Pack of Cod Fish Strips
1.0 Whole Onion
1.0Tbsp Cooking Oil
85.0g Black Pepper (Note: Not all 85g will be used)
1.0 Cooking Pot
1.0 Cooking Pan