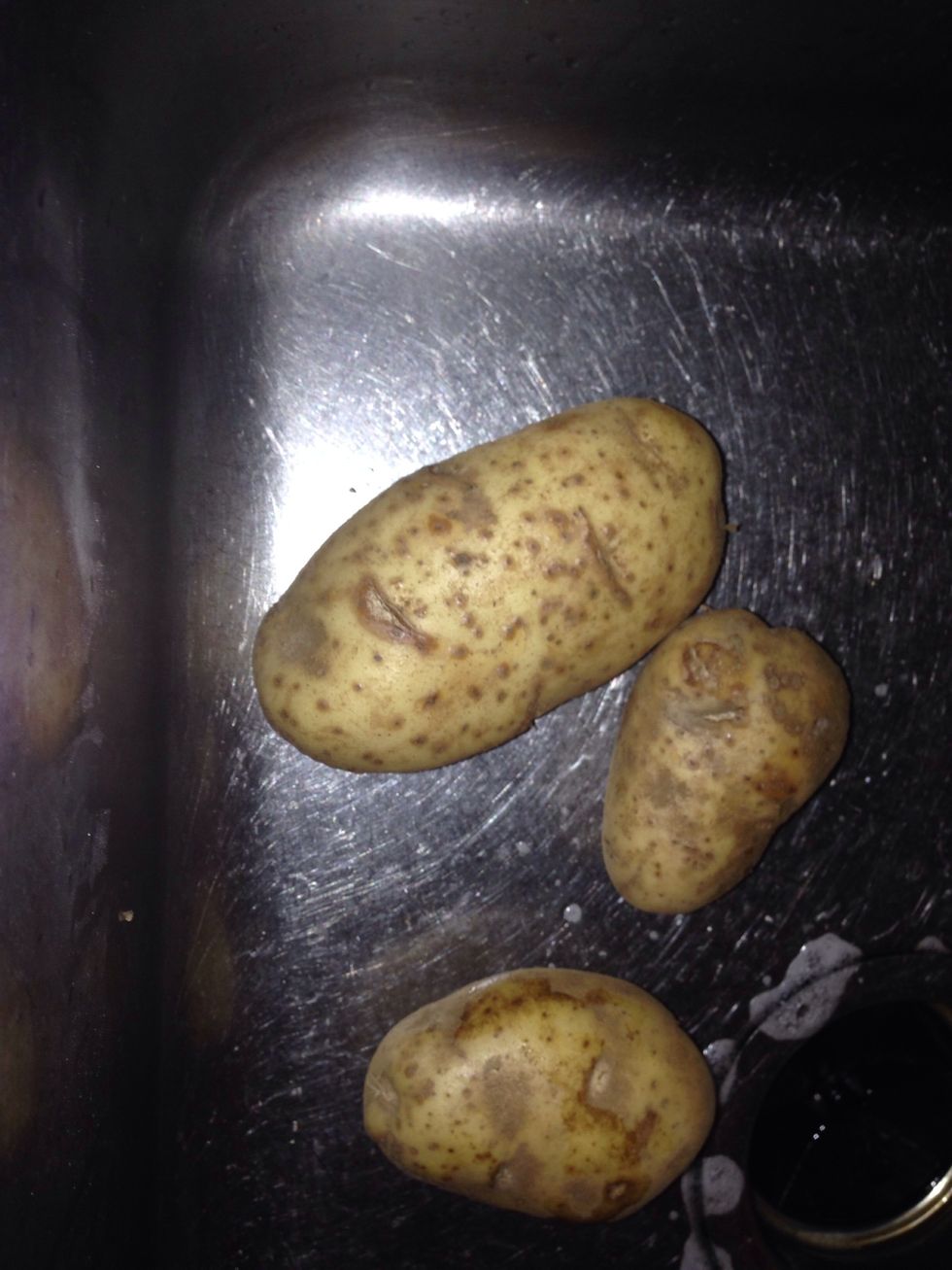 Wash em up dice into small pieces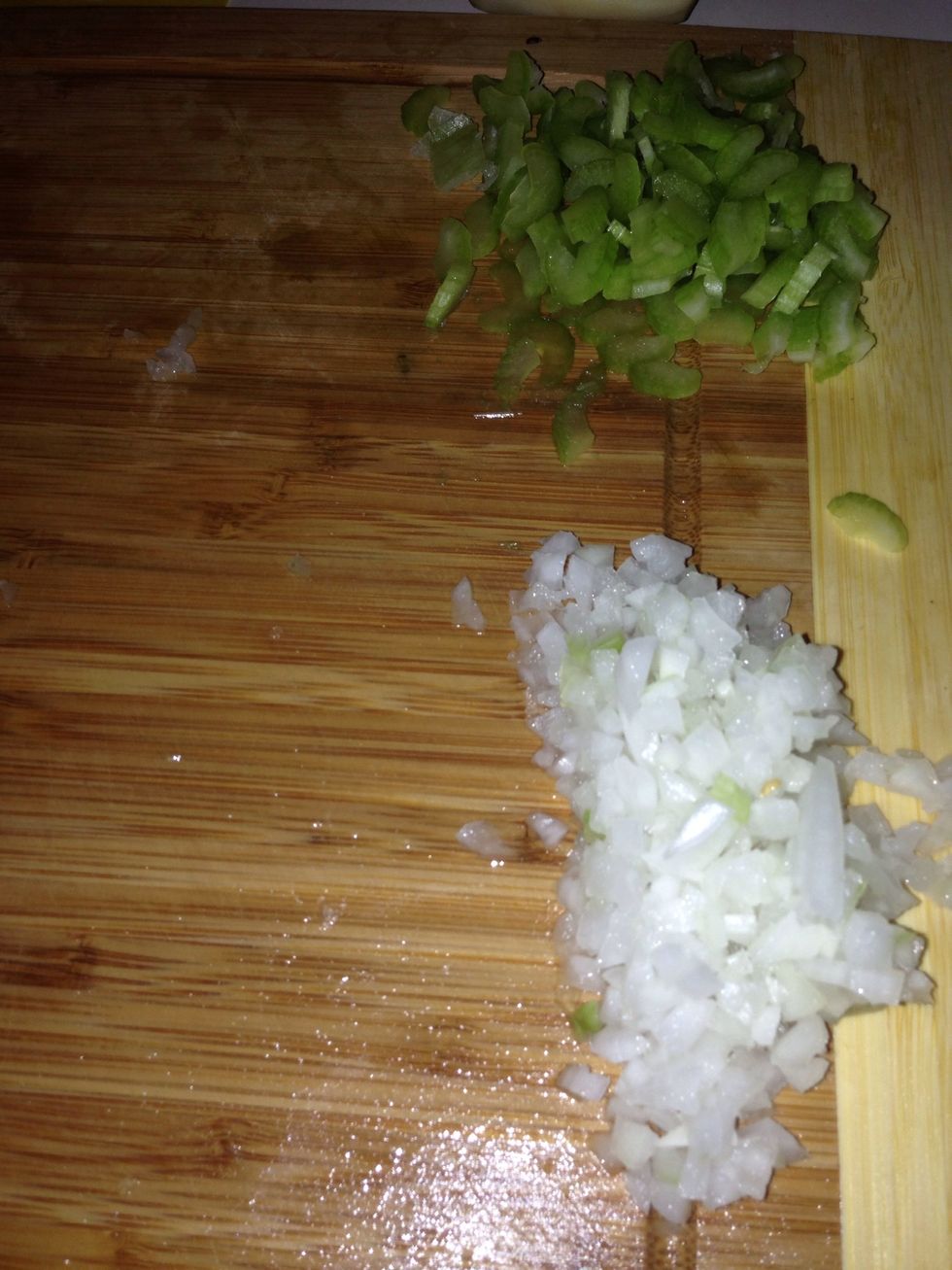 Chop up some onion and celery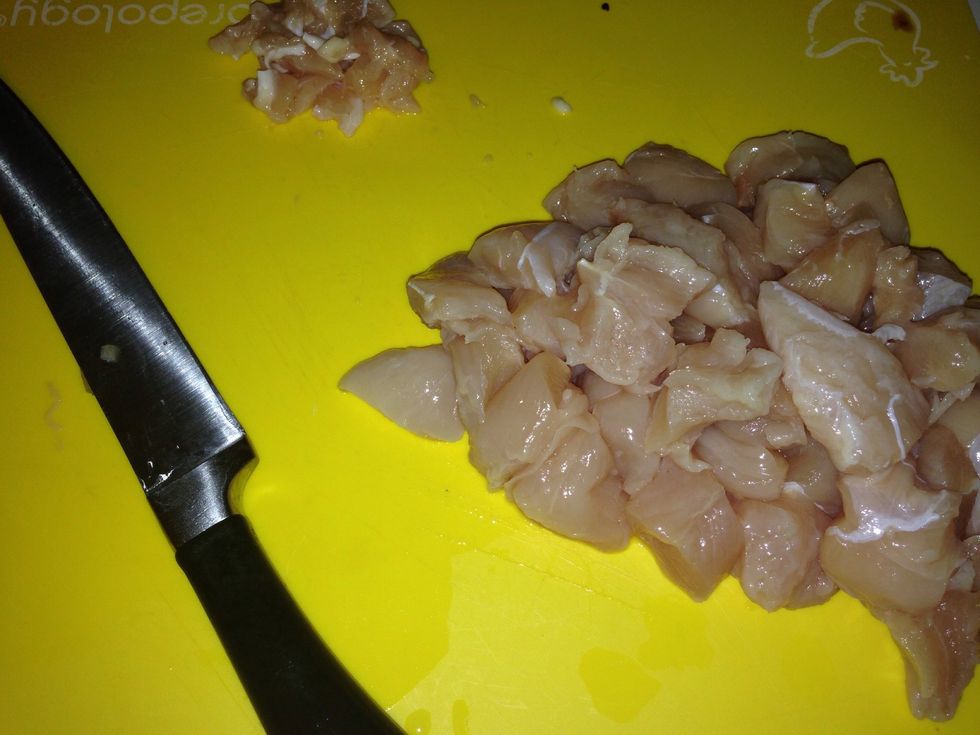 Wash your chicken and trim all that nasty stuff off then cut them into let's say 1" pieces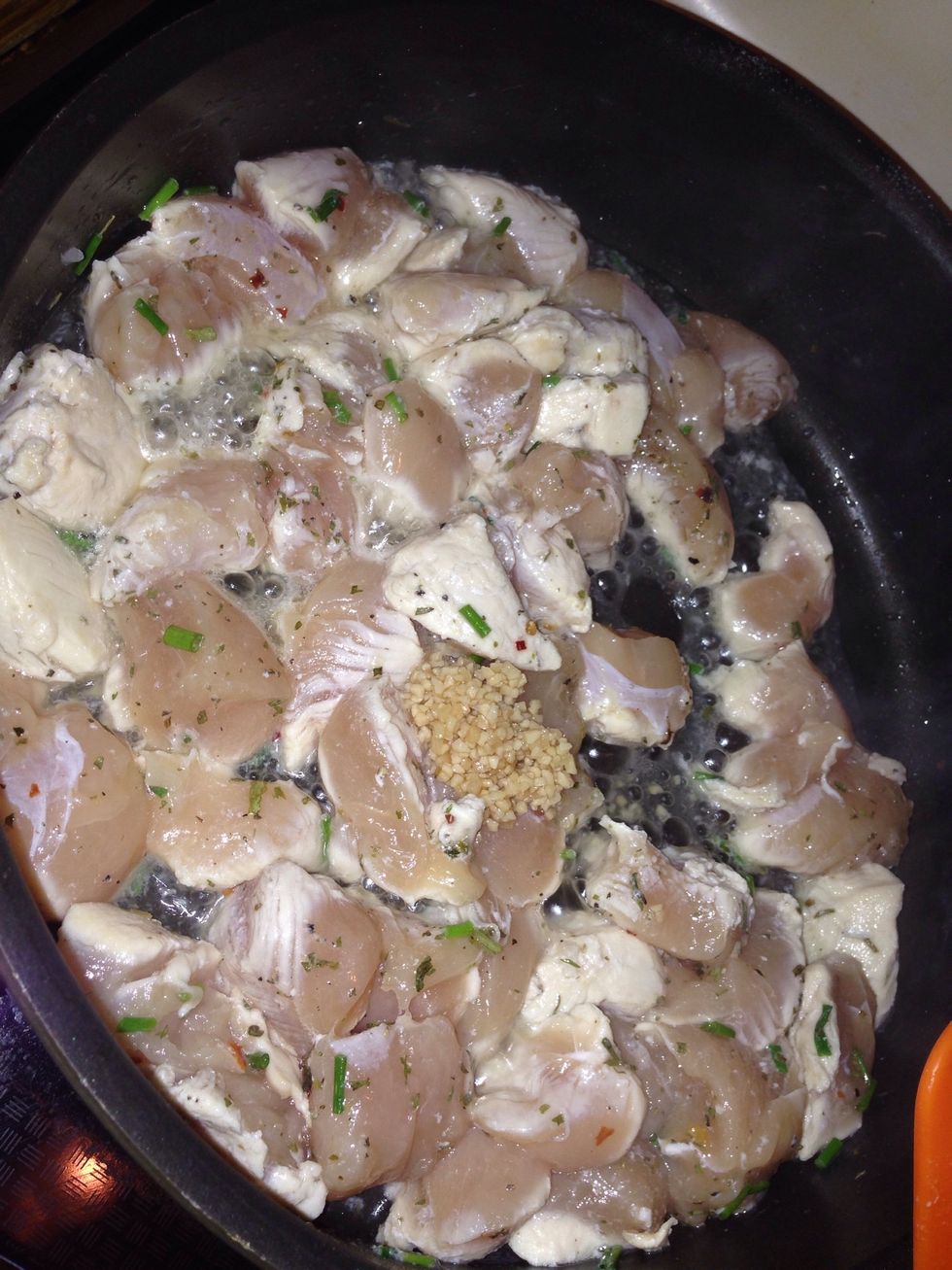 Cook for a few min stir it a lot and then add in some chives and some garlic keep stirring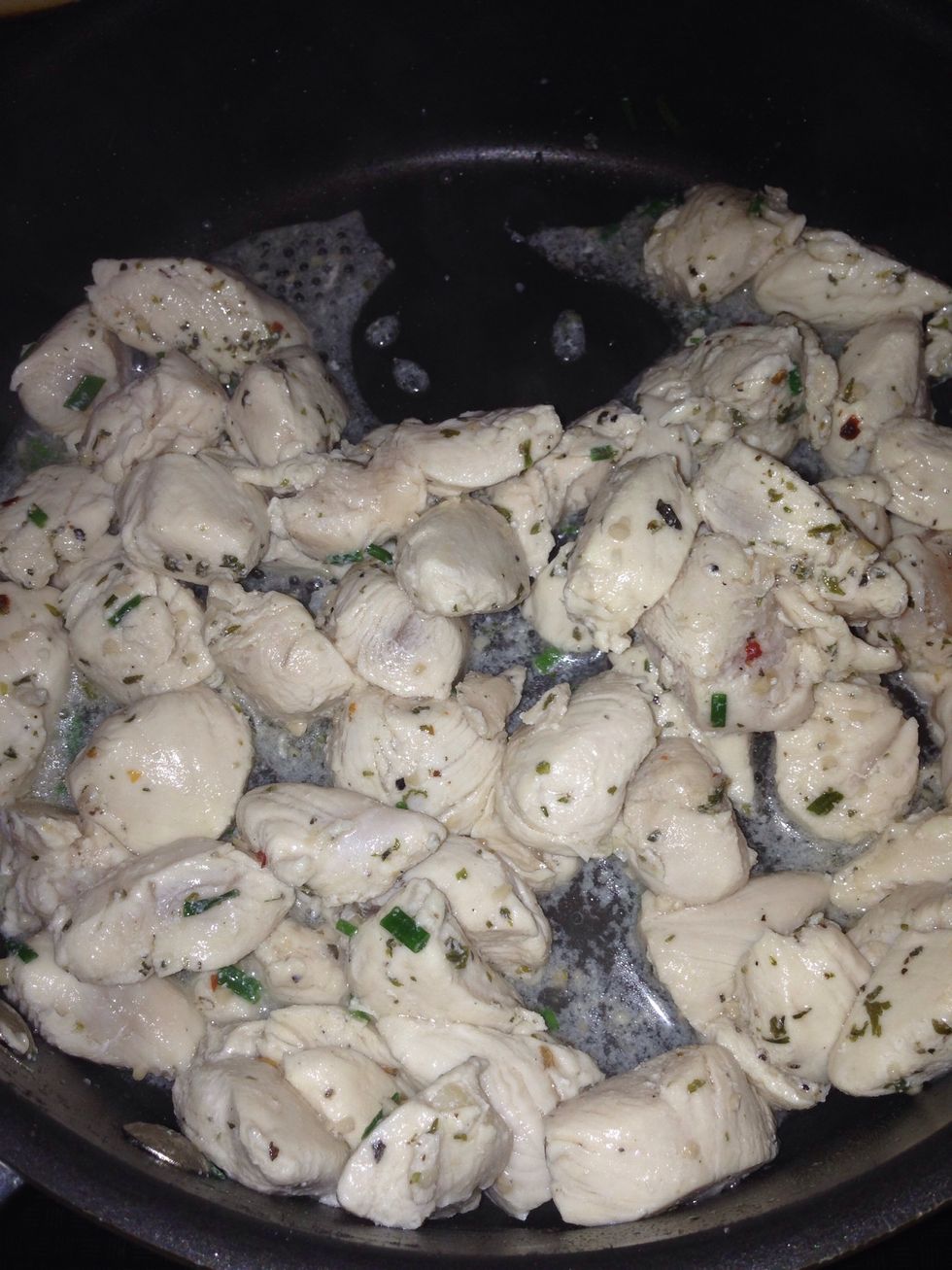 Cook it until it's like this...done but not really. Take it out of the pan juices and all and set it aside.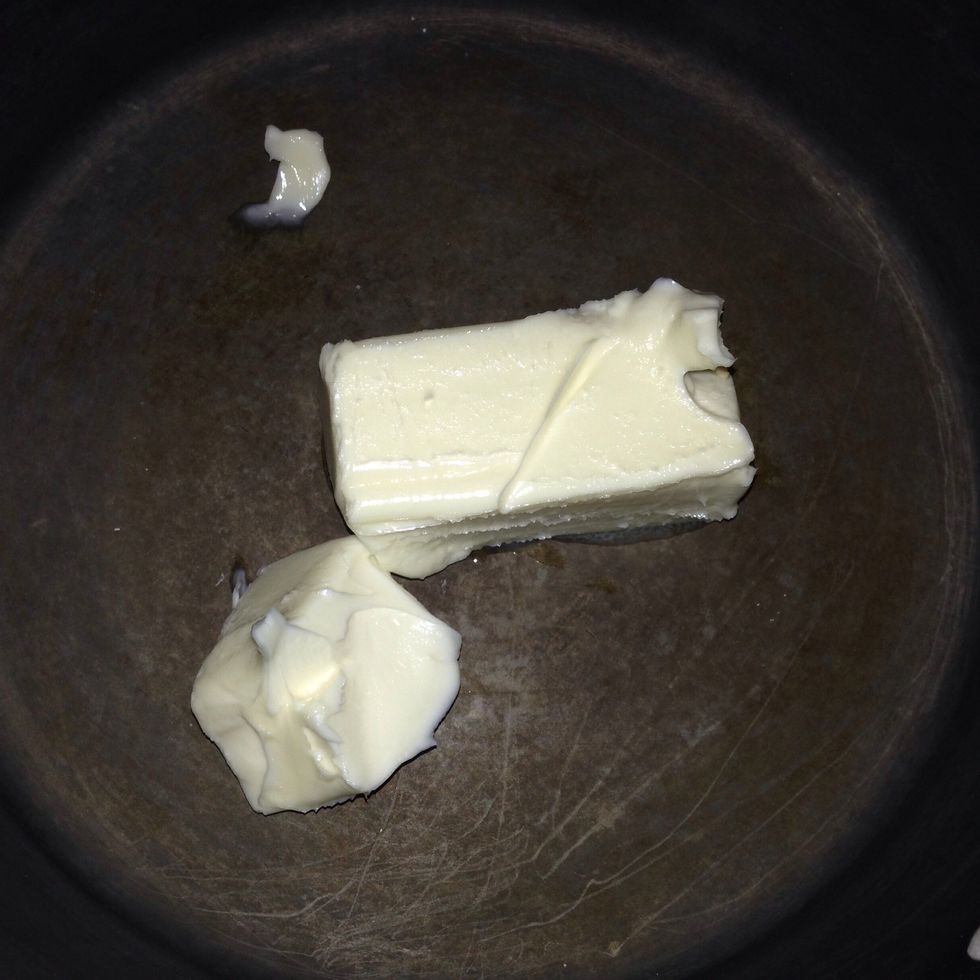 Now for the yummy stuff Melt some butter in a pan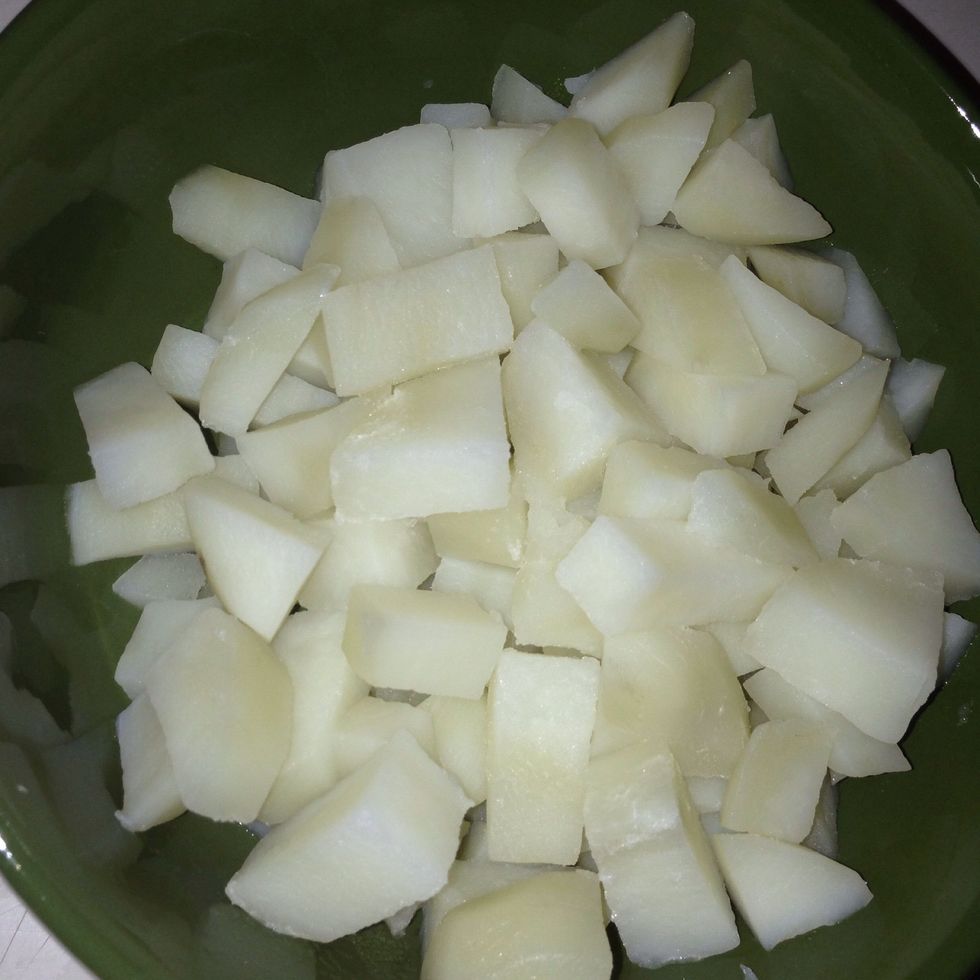 These are your done potatoes they should be done by the thine you are done cleaning and cooking the chicken.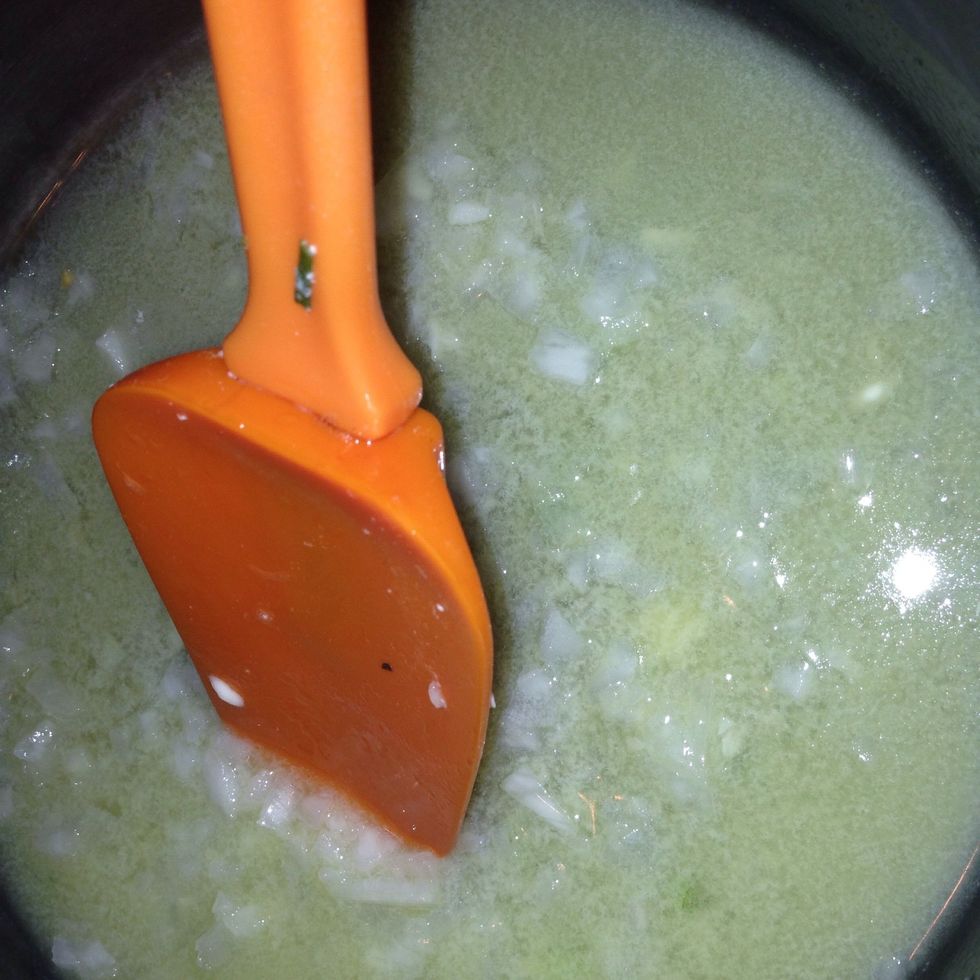 Add the onion and cook it down some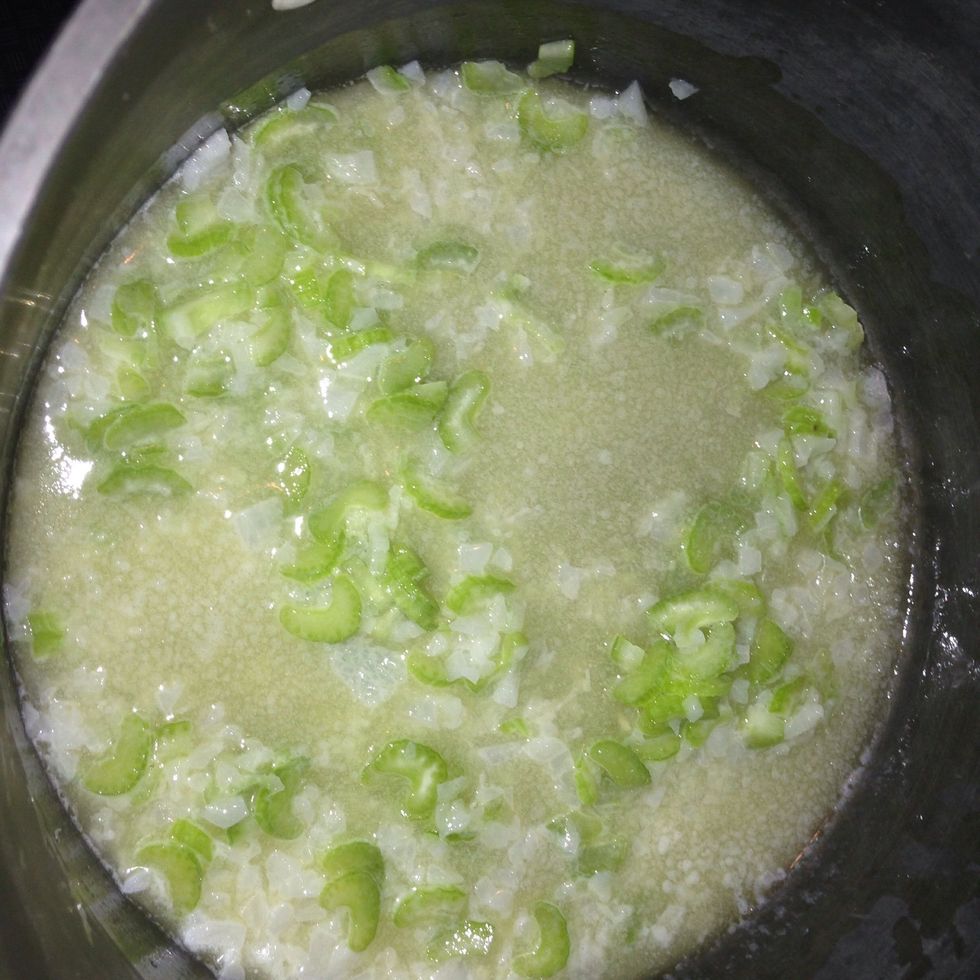 Put in the celery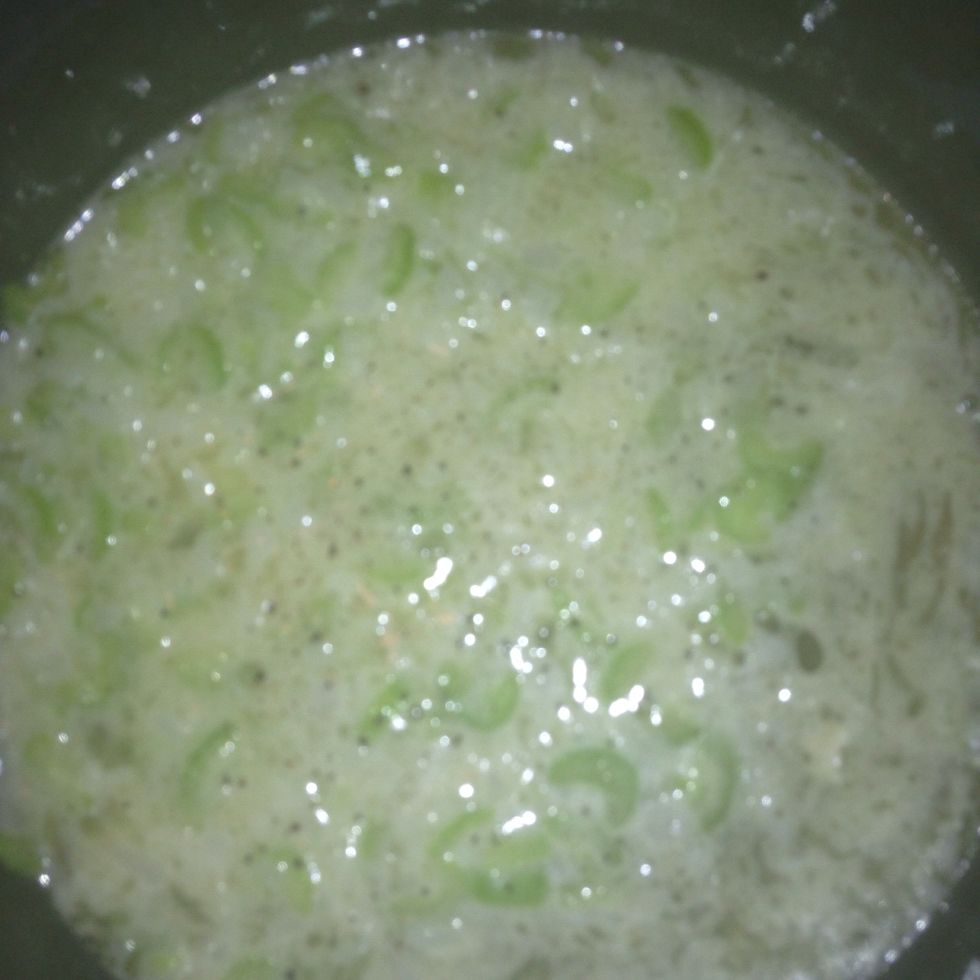 Cook til it looks like this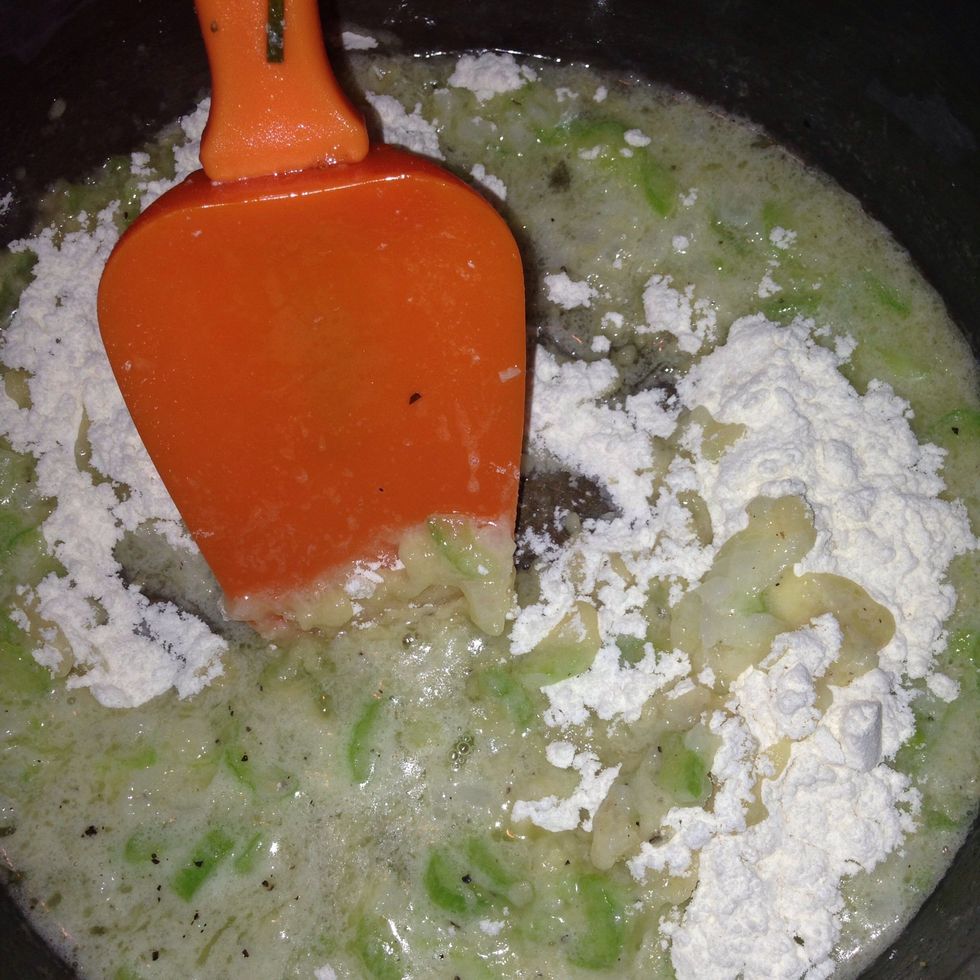 Add in about 2 1/2c chicken broth and stir it ip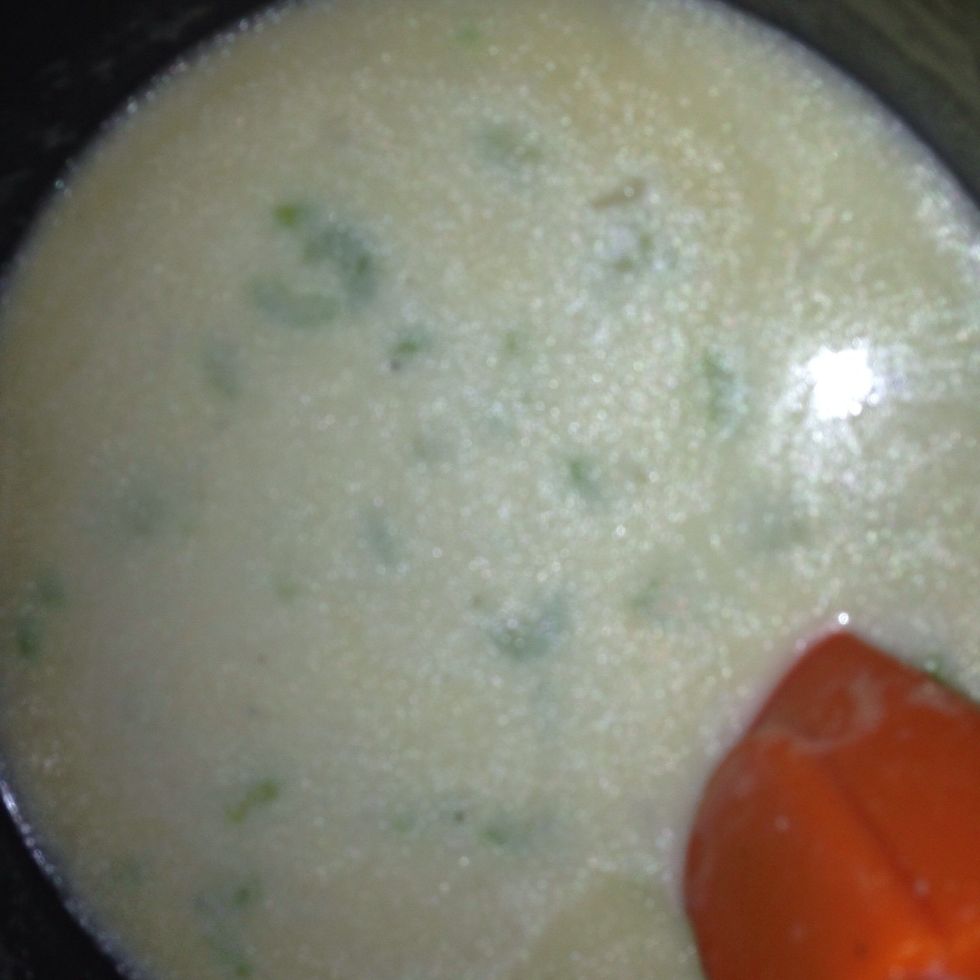 Add in about 1c of milk and allow to thicken up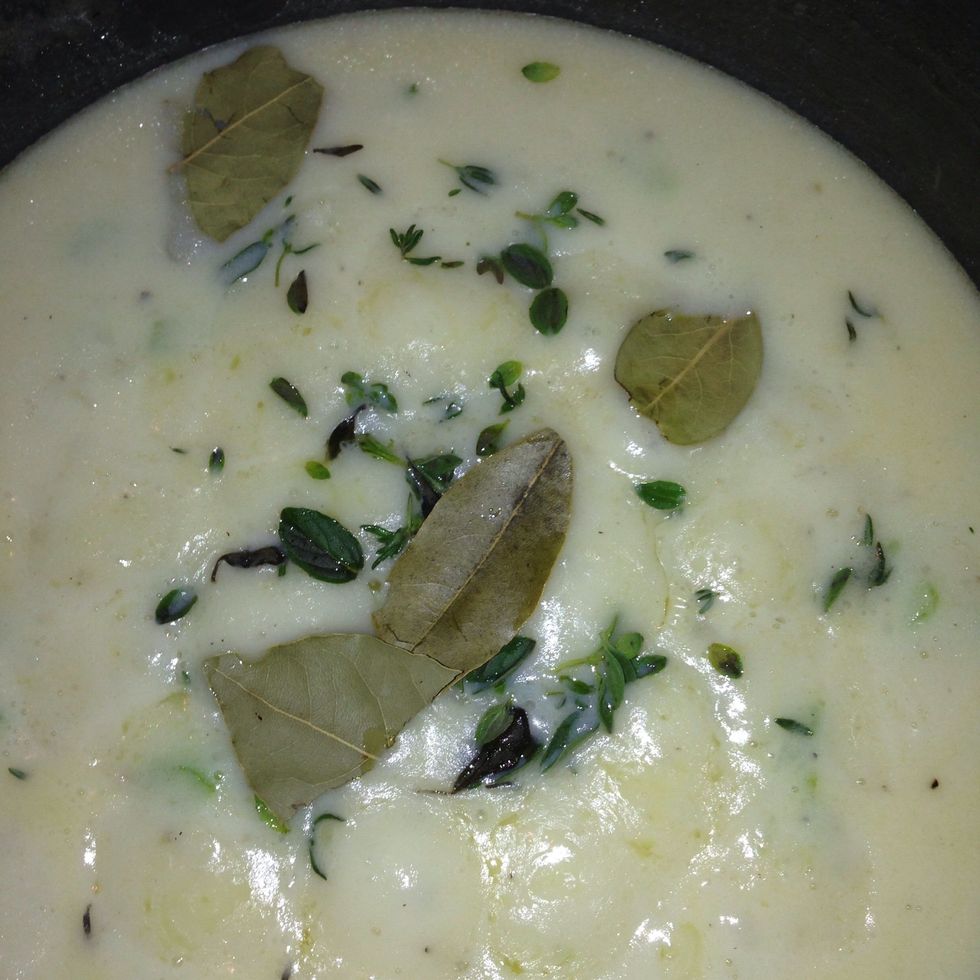 Add in a few bay leaves (I try to put in 1 for each pie so it can go inside when we scoop in the filling) Tyne, oregano, parsley, salt and pepper and stir it up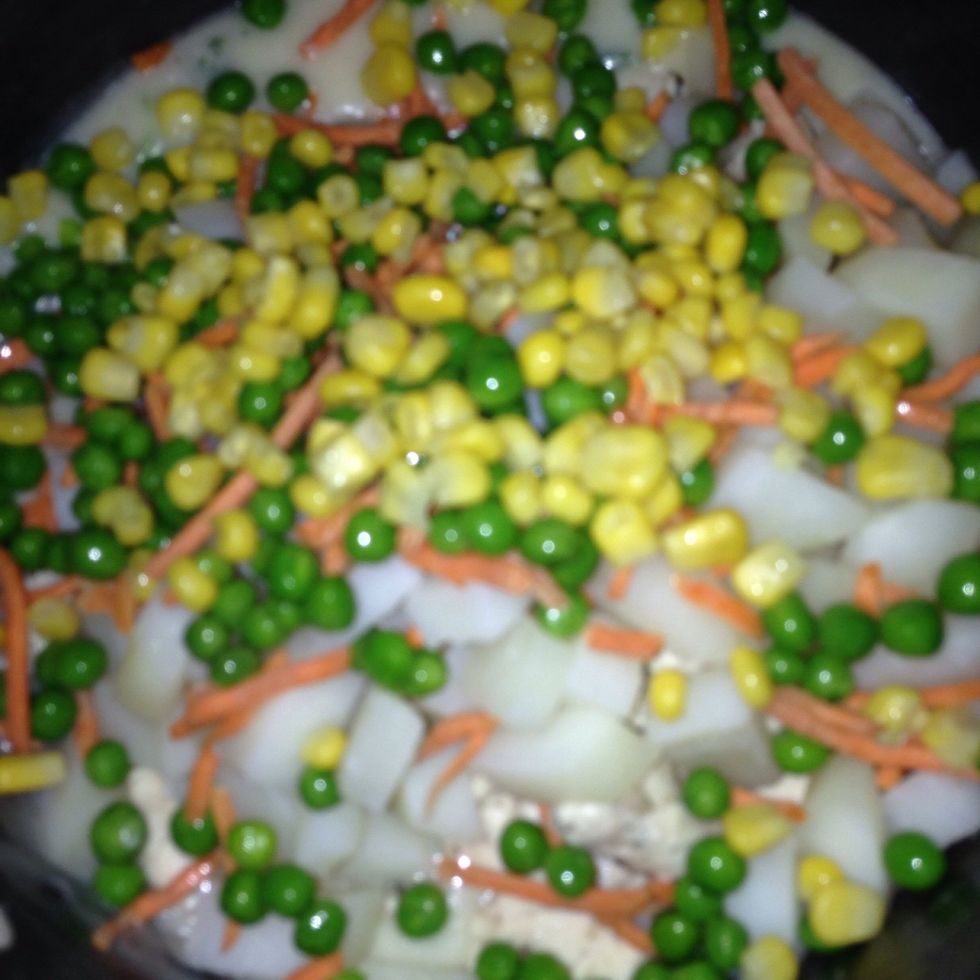 When it's nice an thick add in the veggies, chicken, and the potatoes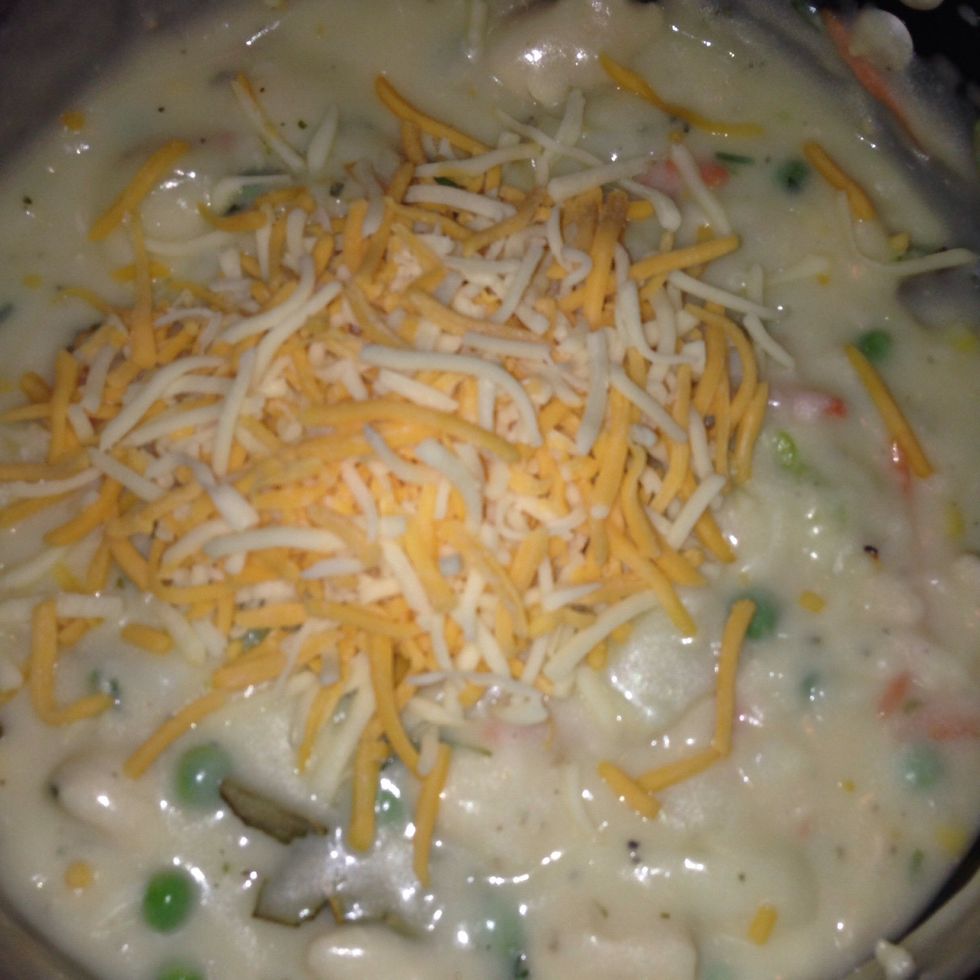 Pit some cheese in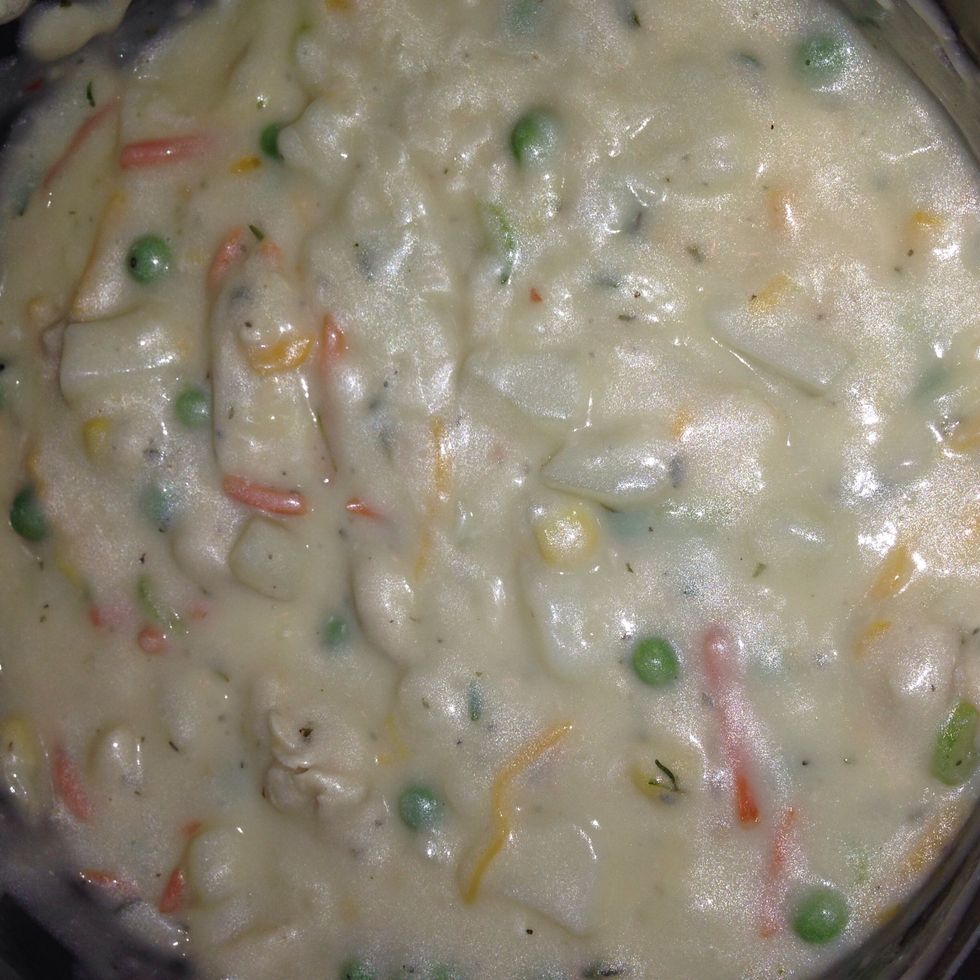 Stir it up let it cook for a few min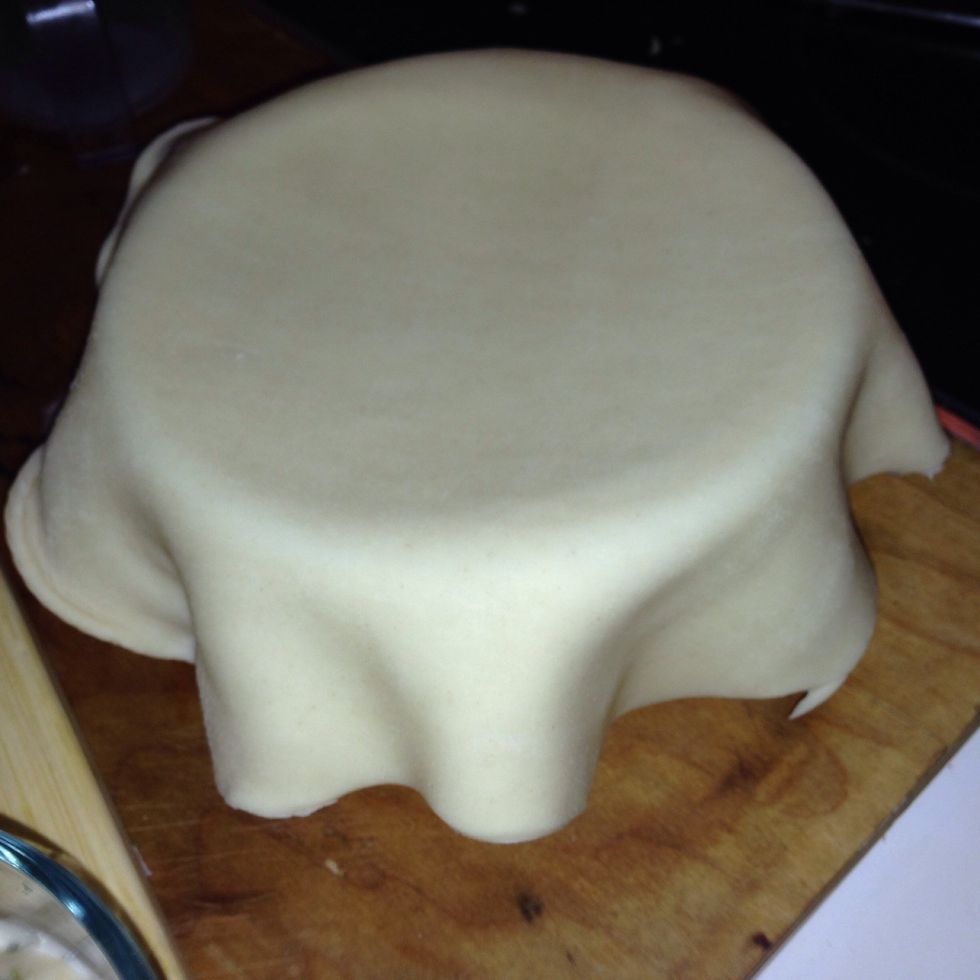 Fill a glass bowl to the top and put dough on top and mold it on. Bake at about 375 or so until the crust is golden brown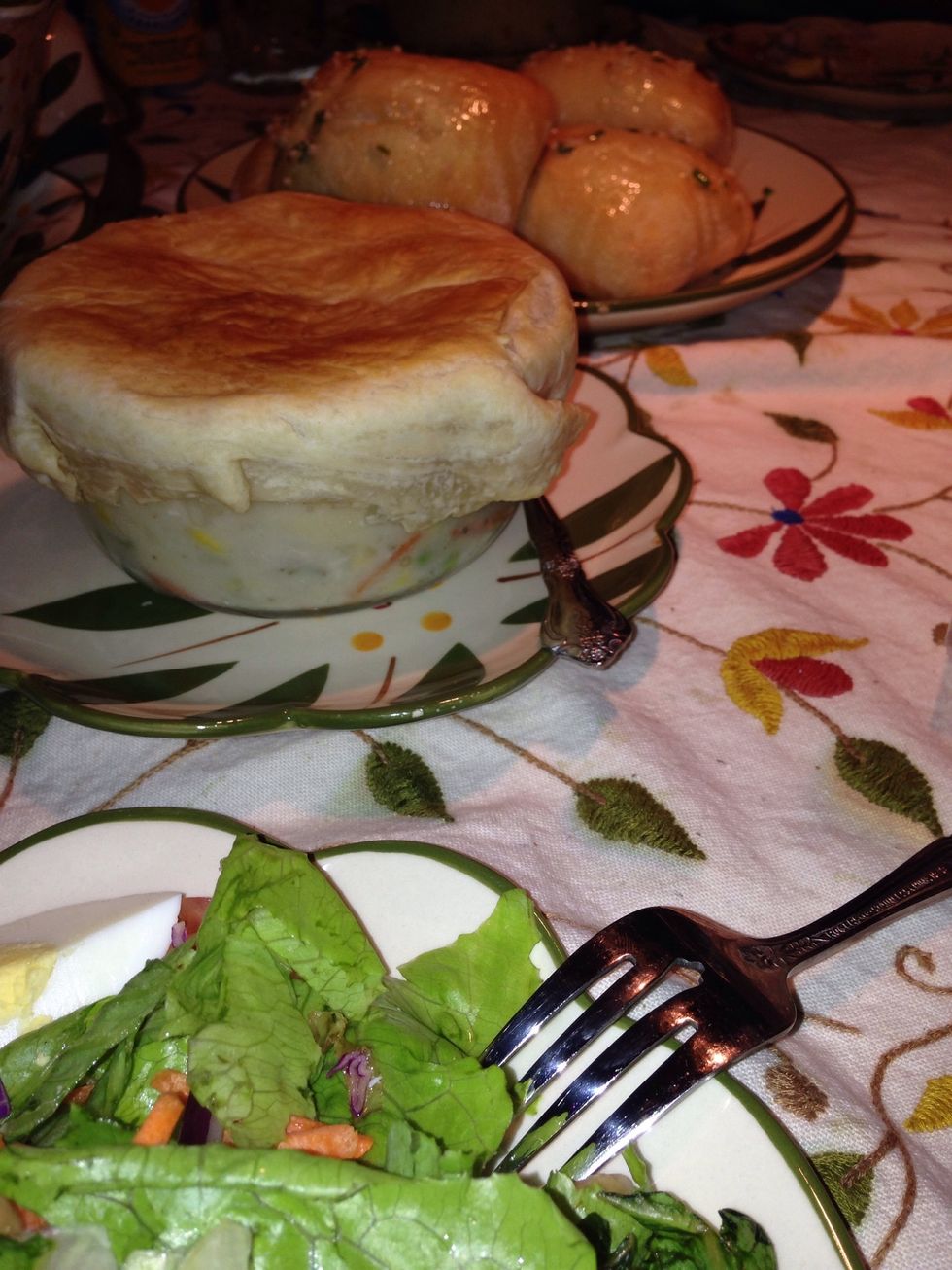 Let it cool for about 15-20 min before you serve it. It will still be hot.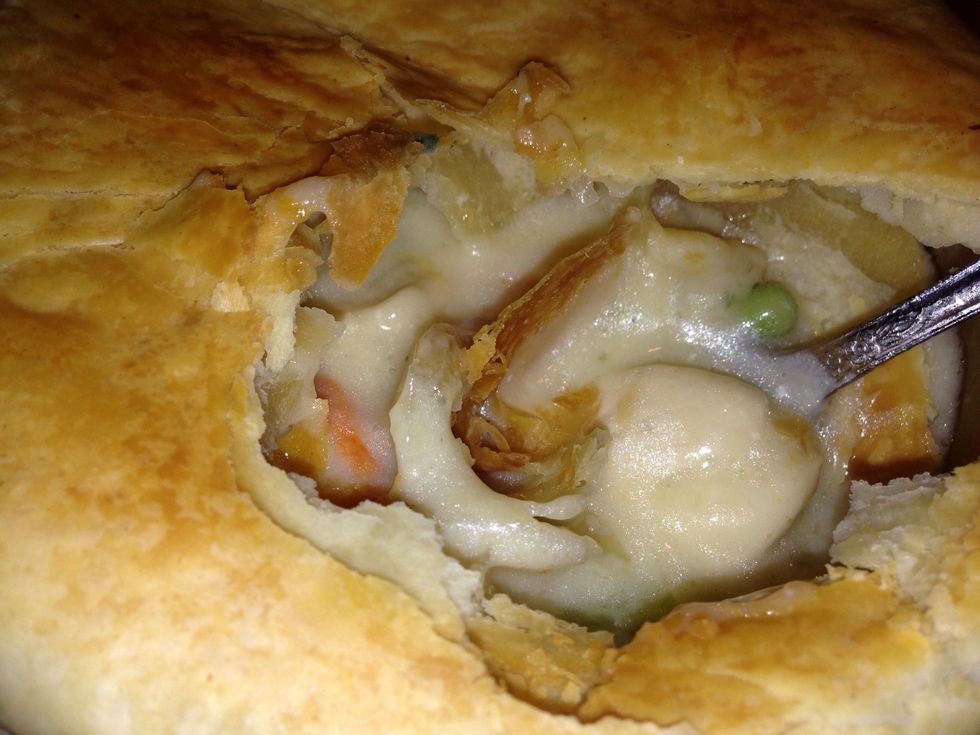 It's really creamy, yummy, and comforting. Try it this fall and winter.
The creator of this guide has not included ingredients