Super duper easy! Scare the neighborhood!
25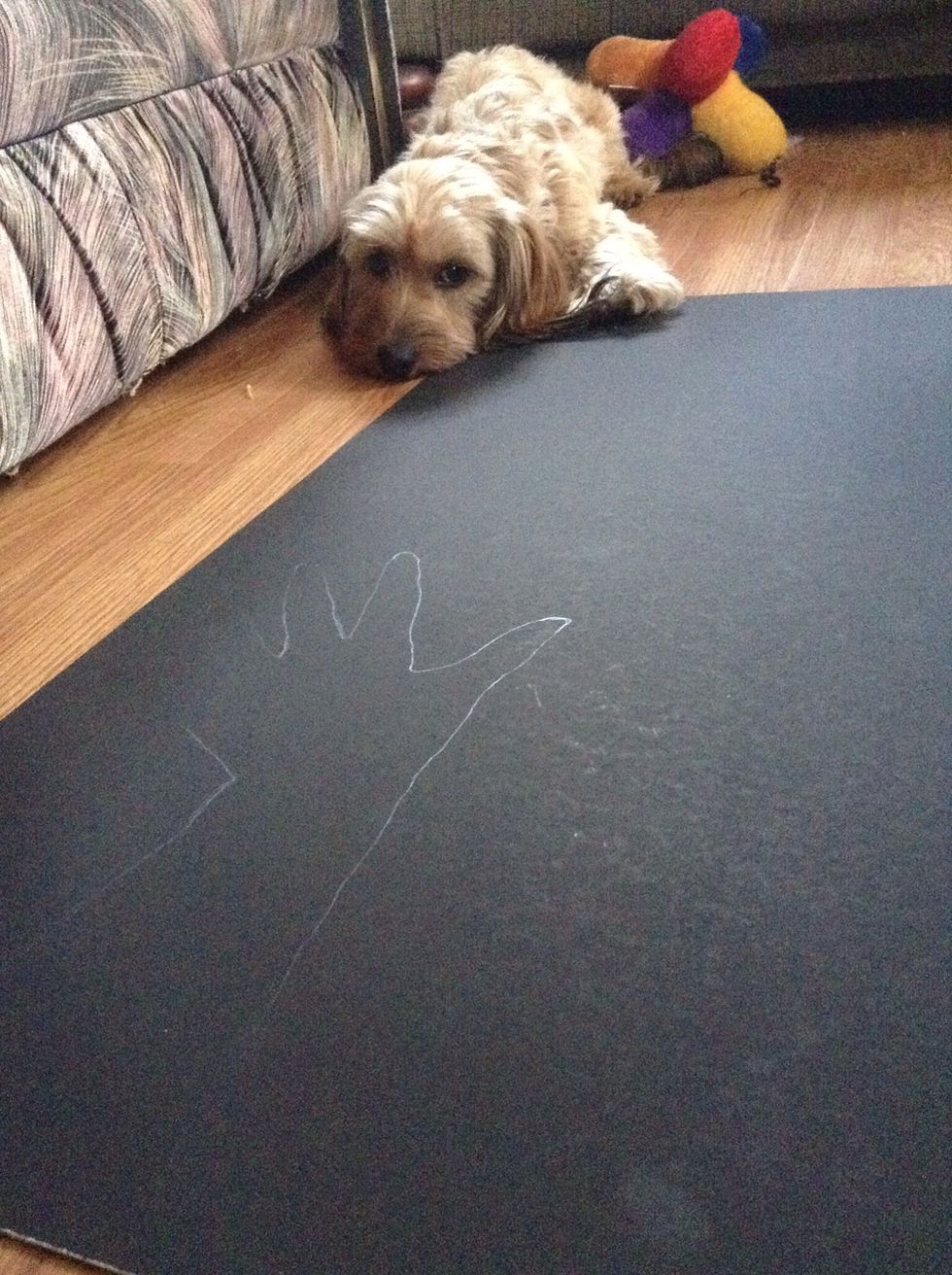 Use the black poster boards and start tracing your arm and hands with different finger positions, make sure to have a cute dog for company so you don't get scared.
Don't worry about trying to trace both arms, just trace the hand you don't write with and flip them over to make opposite arms. I also traced my bf's head, shoulder and arm for a spooky sillouette.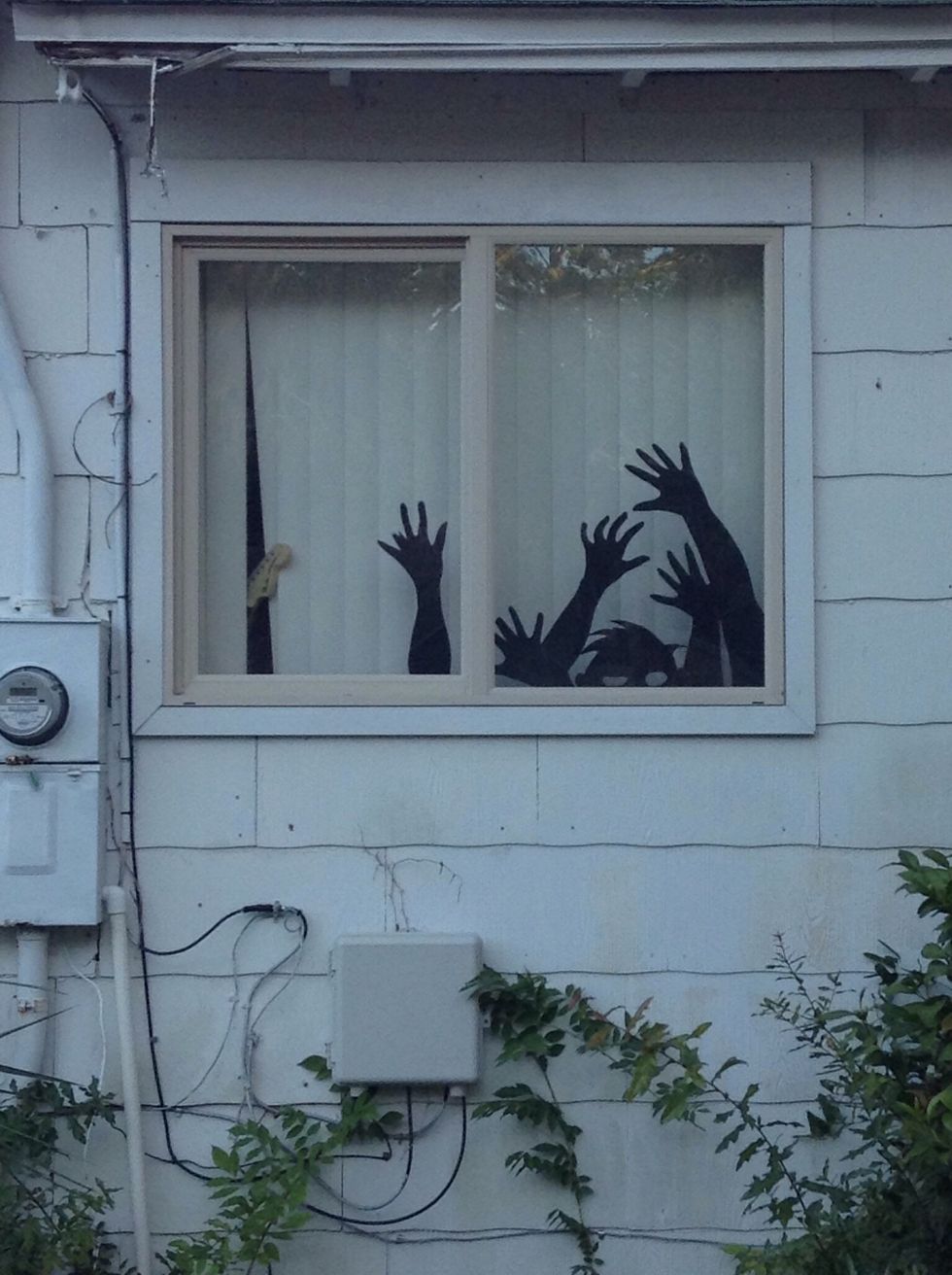 Start arranging and taping with scotch tape ( you only need tiny bits of tape) keep running outside and looking to make sure you get it how you want.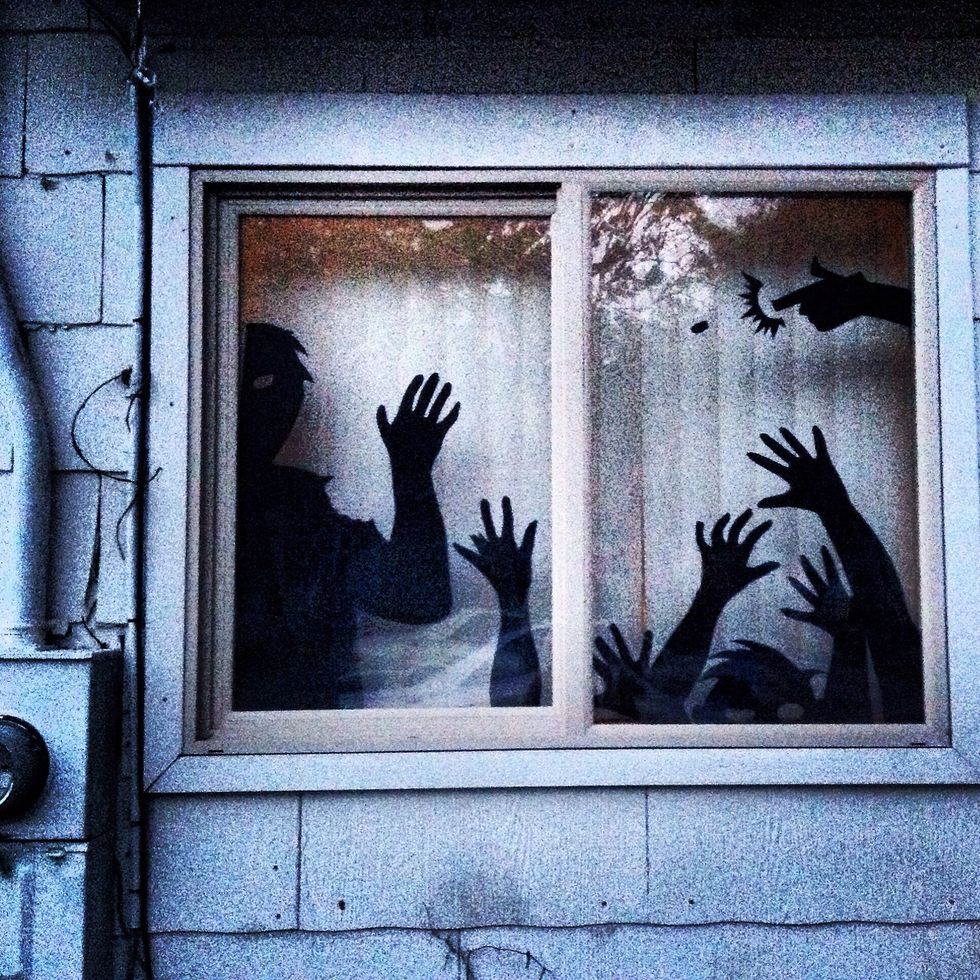 And voilà! A easy cheap spooky window! Add bites and missing fingers! Get creative! The gun in the corner is a nice way to fill in a empty top corner. Enjoy!
About 3 black poster boards
Scissors
Tape
Your arm or a volunteers arm
Front window