Gather supplies . Black felt tip pen, scissors and cotton swab not pictured
Measure and cut water color paper. A regular greeting card may be used as a template.
Paint a heart using blue and turquoise blue paint. Be sure to mix the colors together and blend with water.
Let the heart dry completely.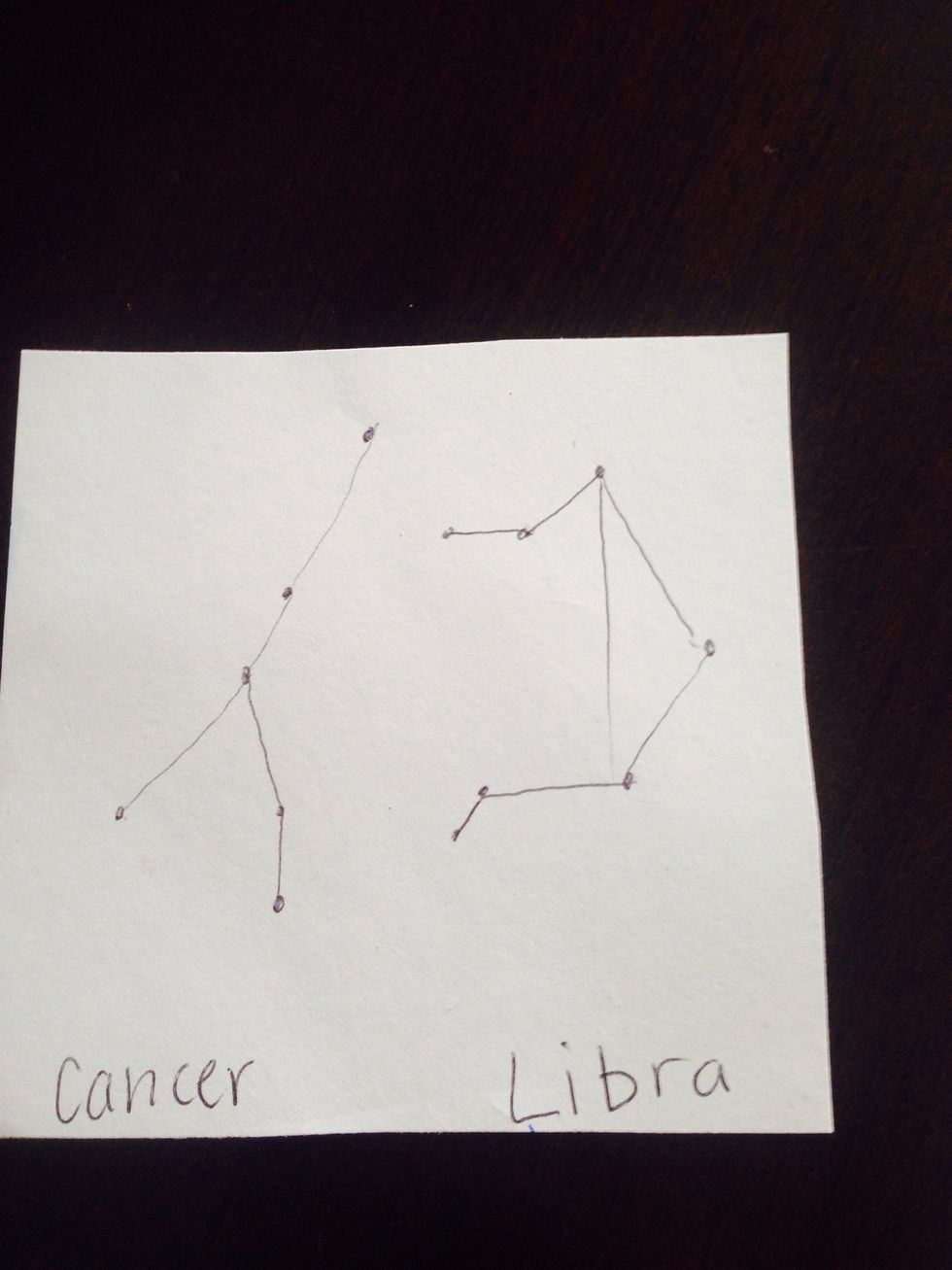 Choose two constellations to add to your card. References can be easily found on many websites.
Use a cotton swab to add the stars of the first constellation.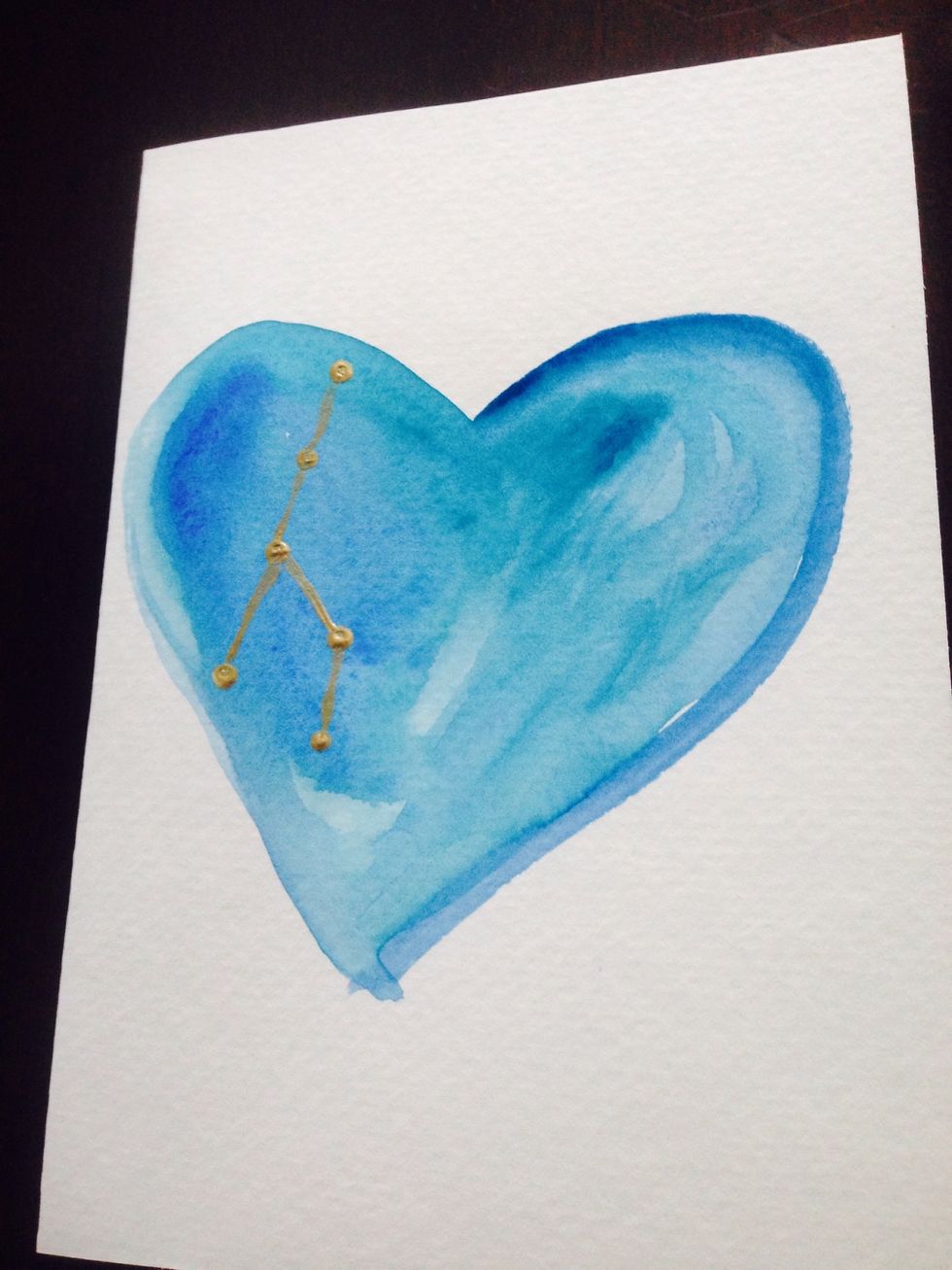 Connect the stars using gold paint and a fine paint brush.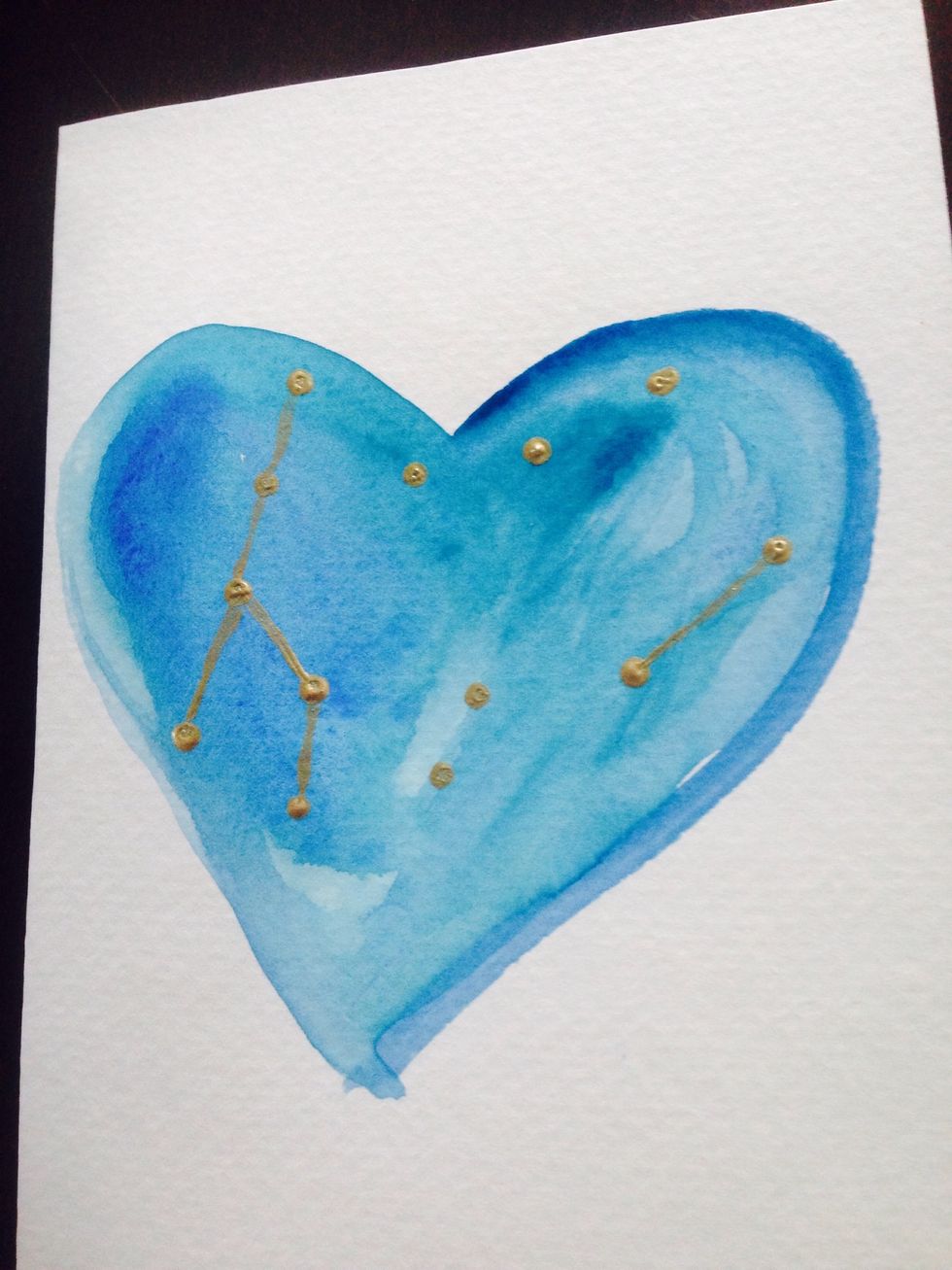 Repeat the same process with the second constellation.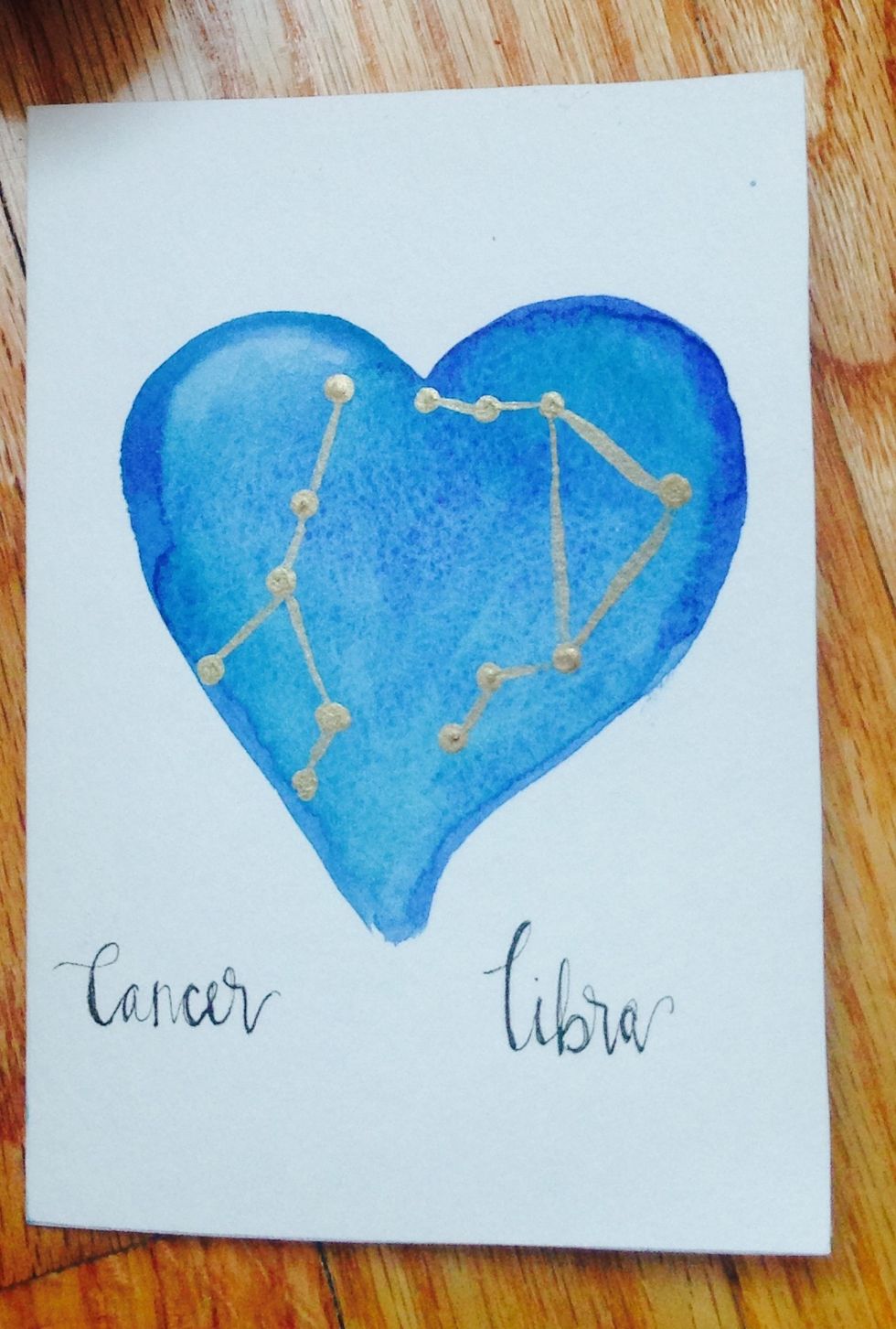 Optional: label each constellation with black felt tip pen.
Add a special star related quote inside your card like " Our love is written in the starts ".
Water color paints
Paintbrush
Black felt tip pen
Gold paint
Water color paper
Cotton swab
Scissors
Scout Design Shop
Scout Design Shop is a graphic design shop located in the trendy west end of Long Beach NY. At Scout, we embrace all things creative and we love to craft!