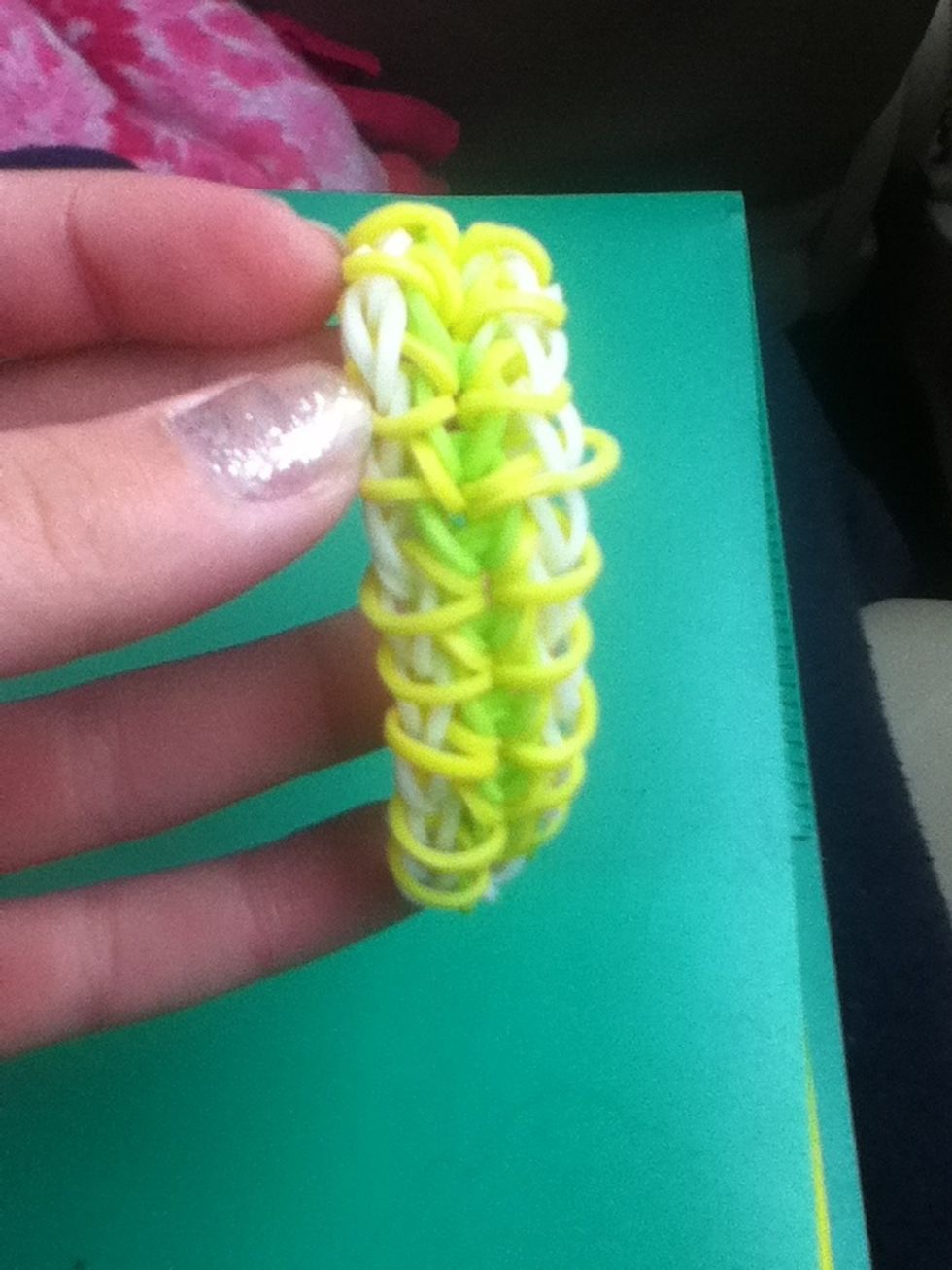 This is what your bracelet will end up looking like.
Get out your loom so the arrow is pointing away from you.
Place the first rubber band to the perimeter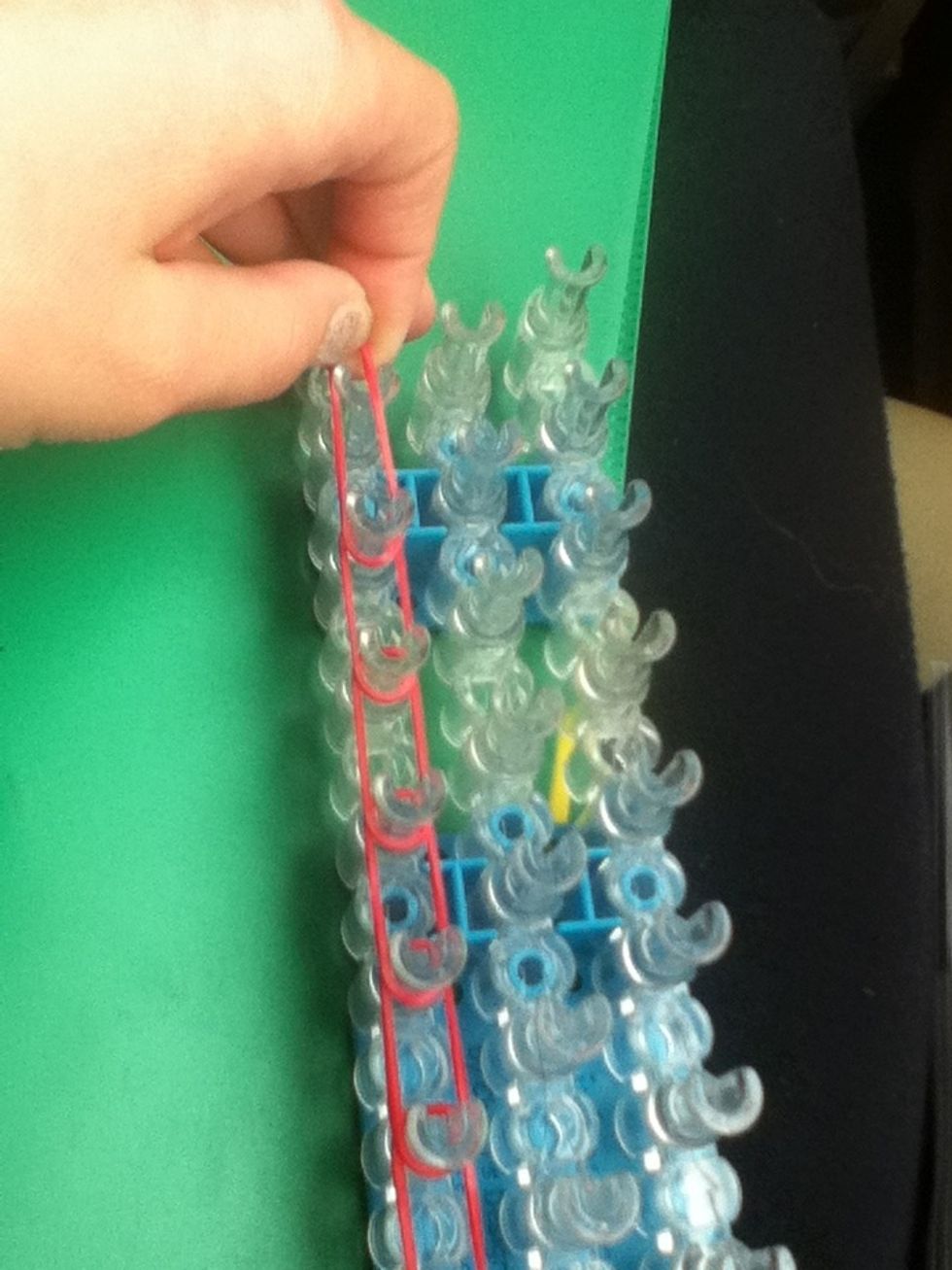 Keep going on the left side of the loom to the end.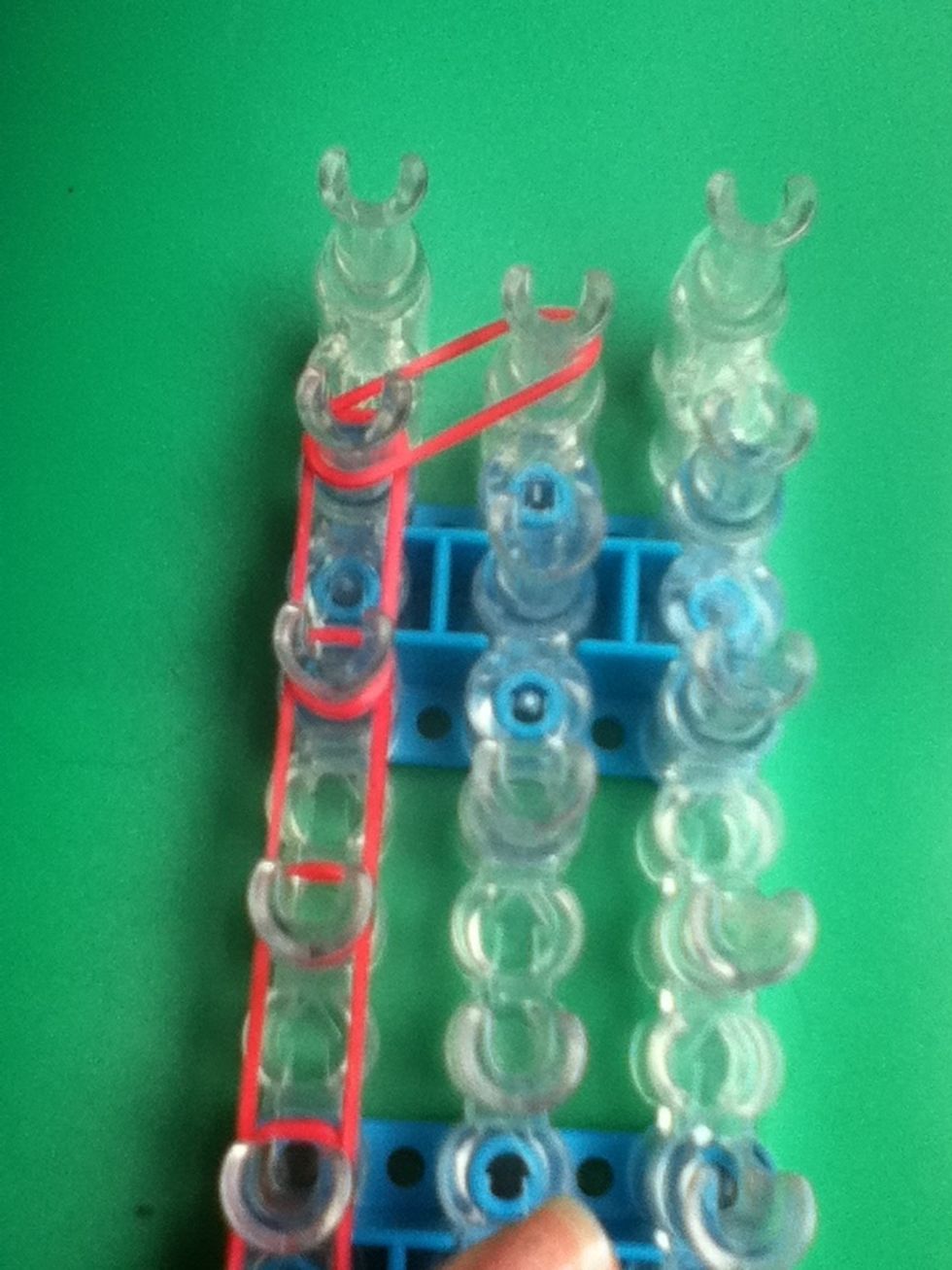 Then to finish the left side perimeter put your rubber band to the middle pin.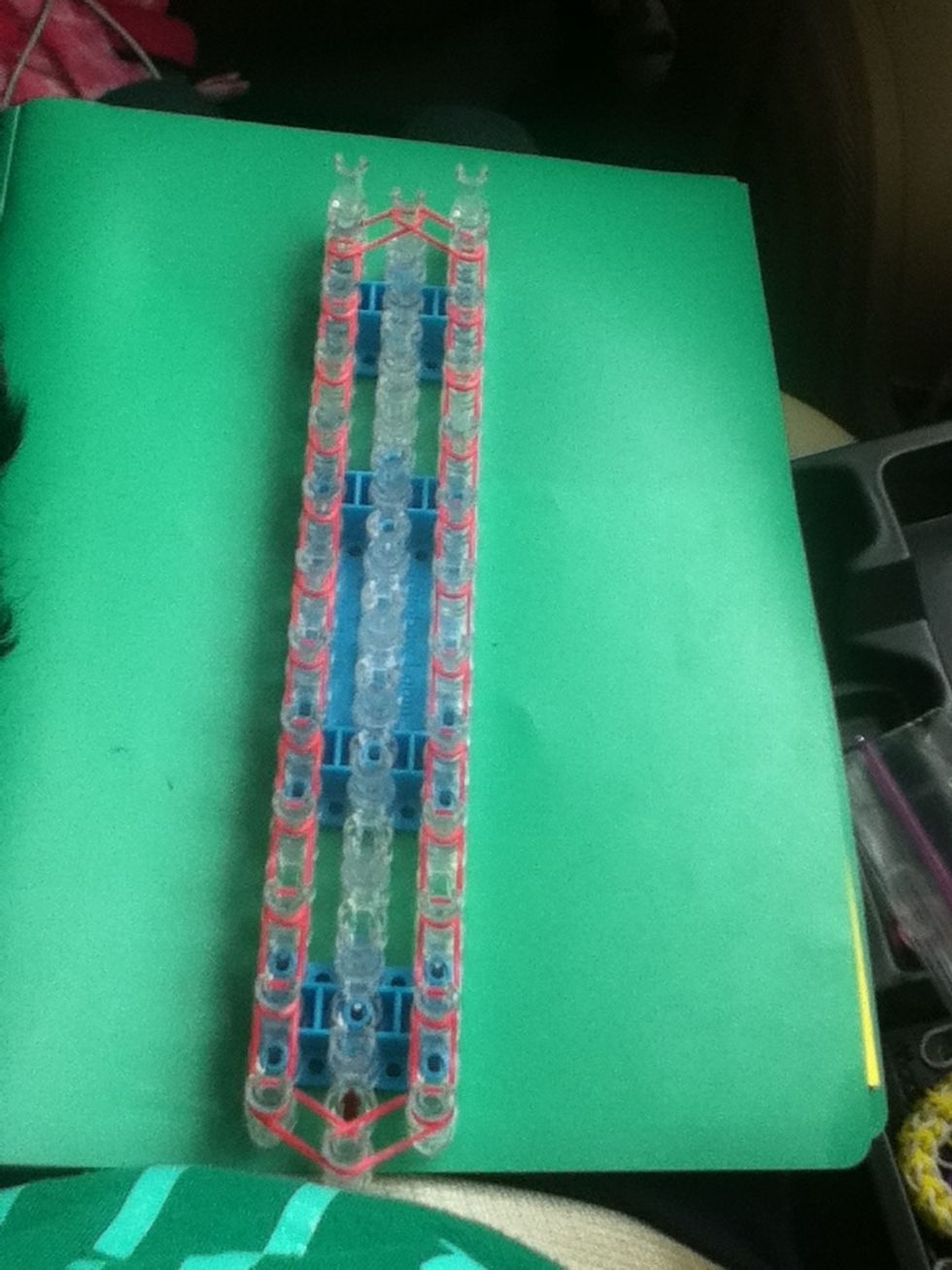 Then do the same thing on the other side to finish your perimeter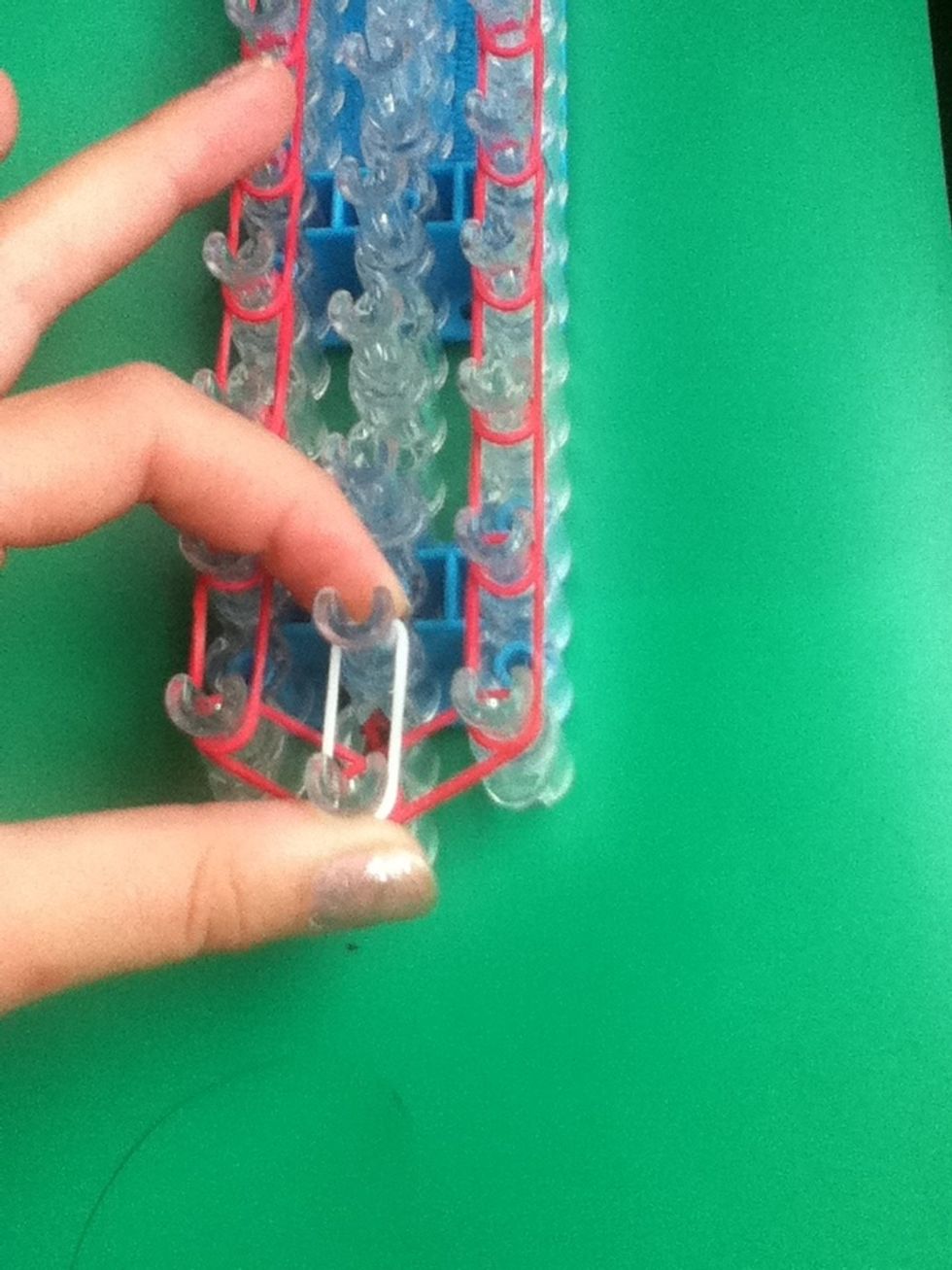 Now place a band from the middle forwards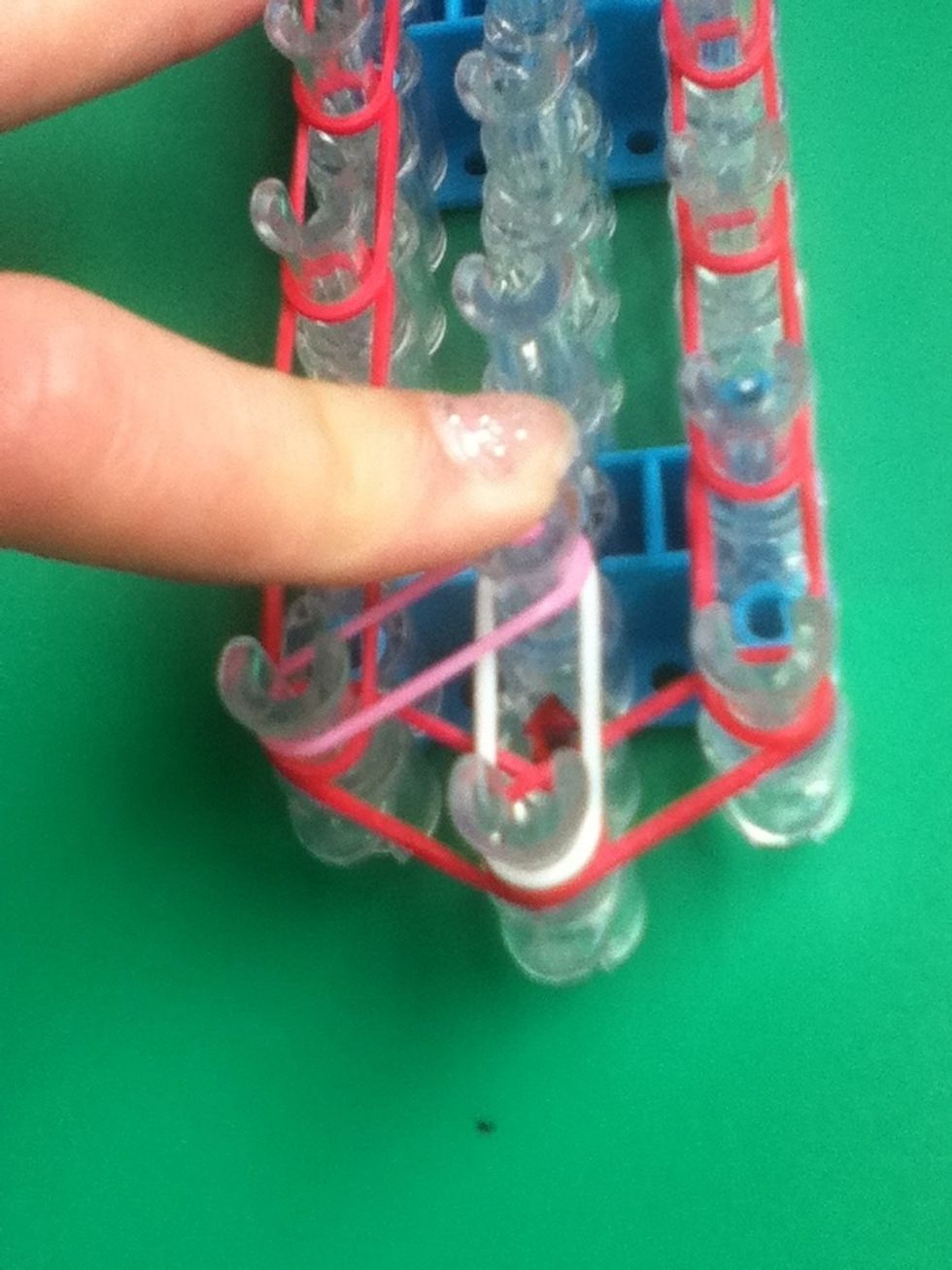 Then place a band to the left
Then to the right to make an arrow shape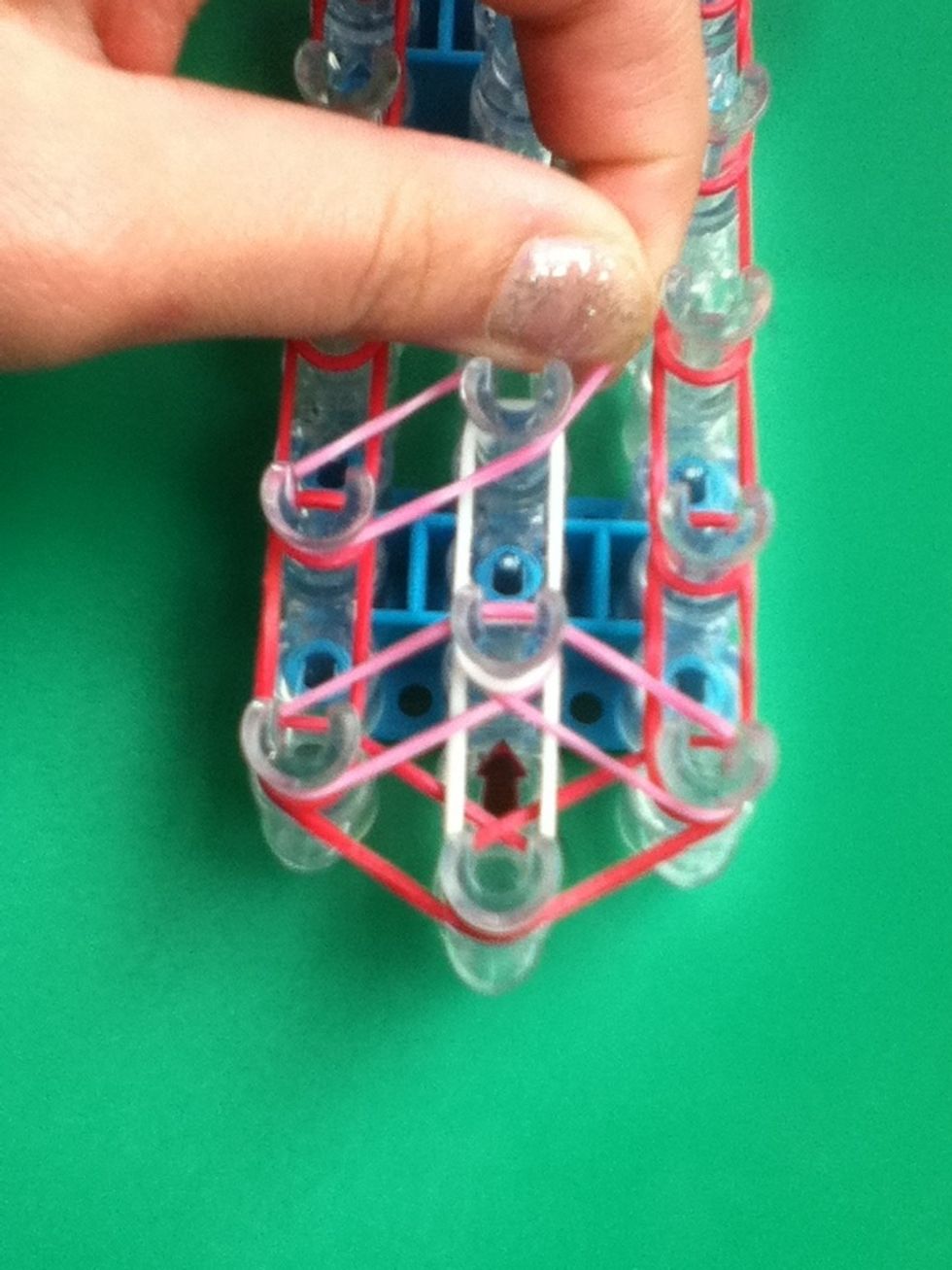 Keep placing the bands up the loom in the same order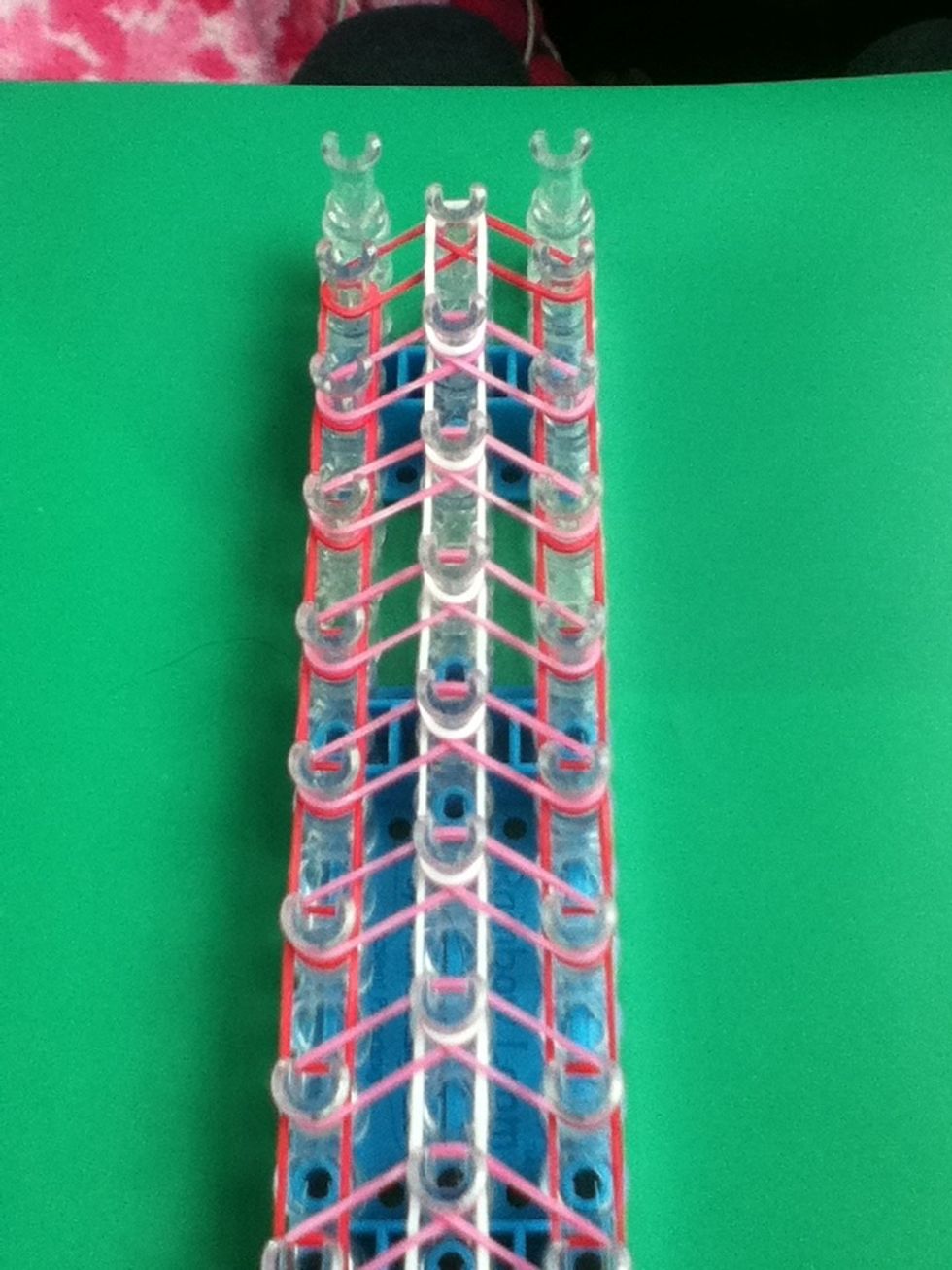 Once you finish just loop the last peg off with a middle one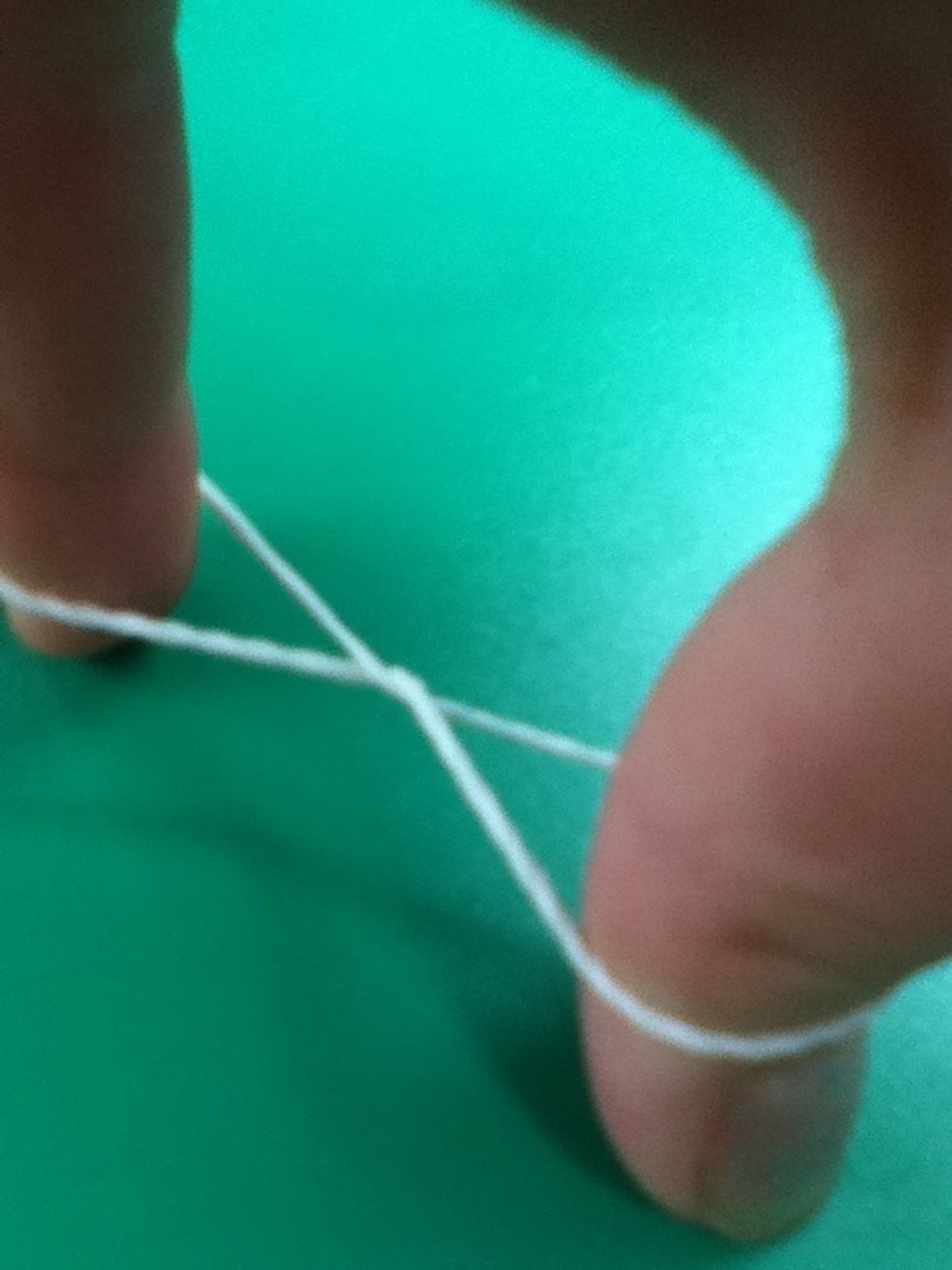 Twist your band like a figure eight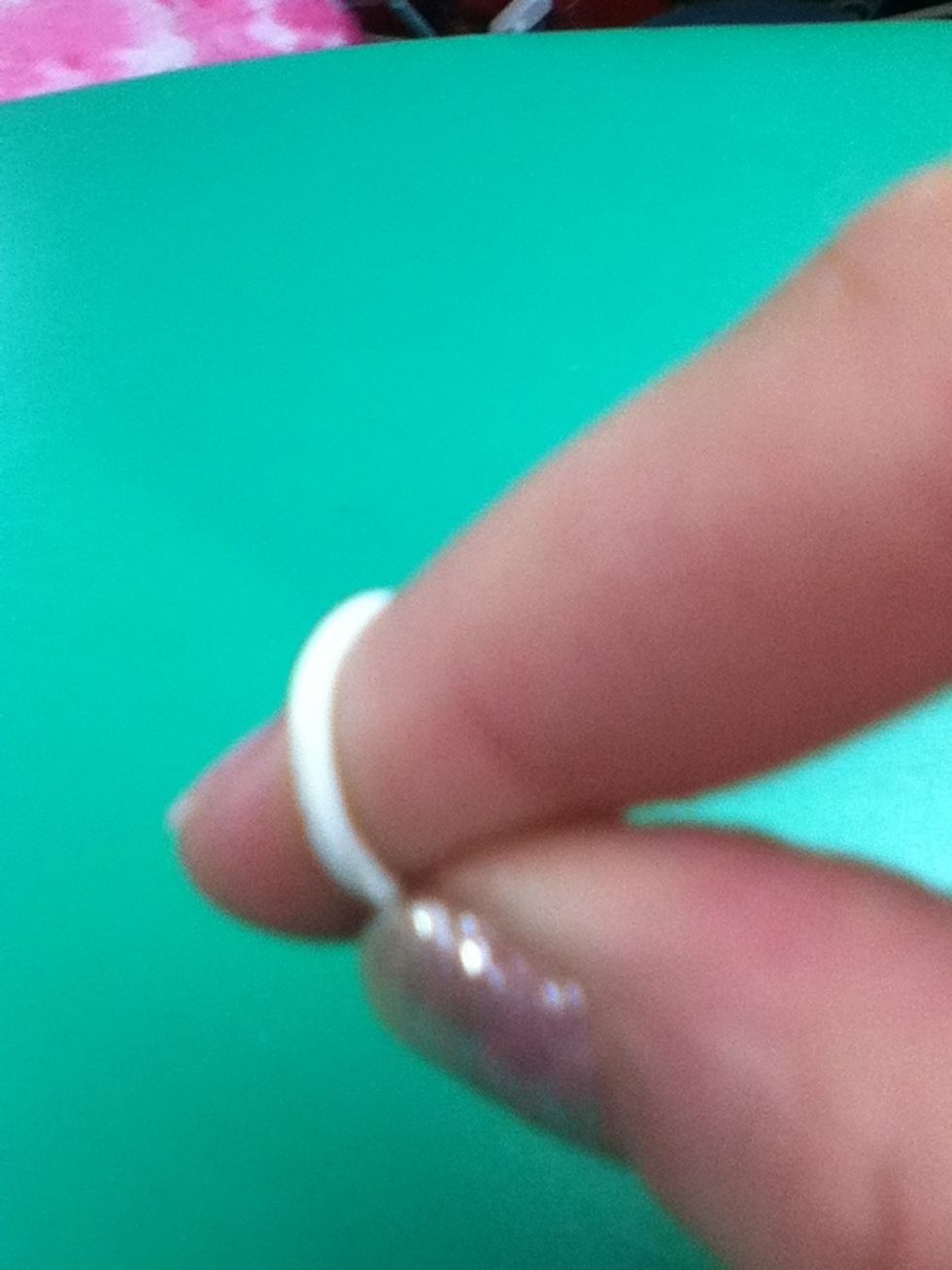 Fold it onto itself to make a two layer band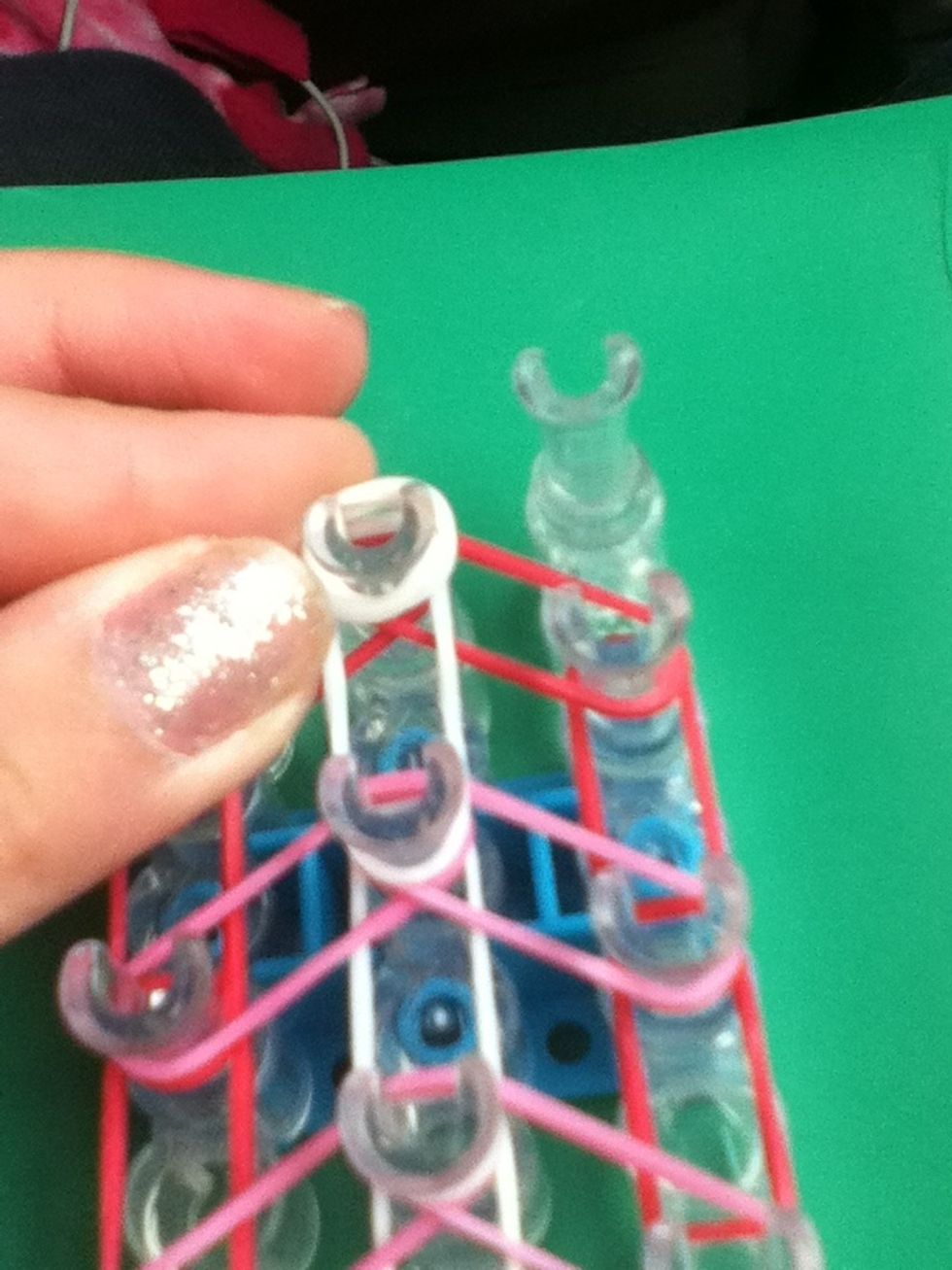 Place the band on where you finished your arrows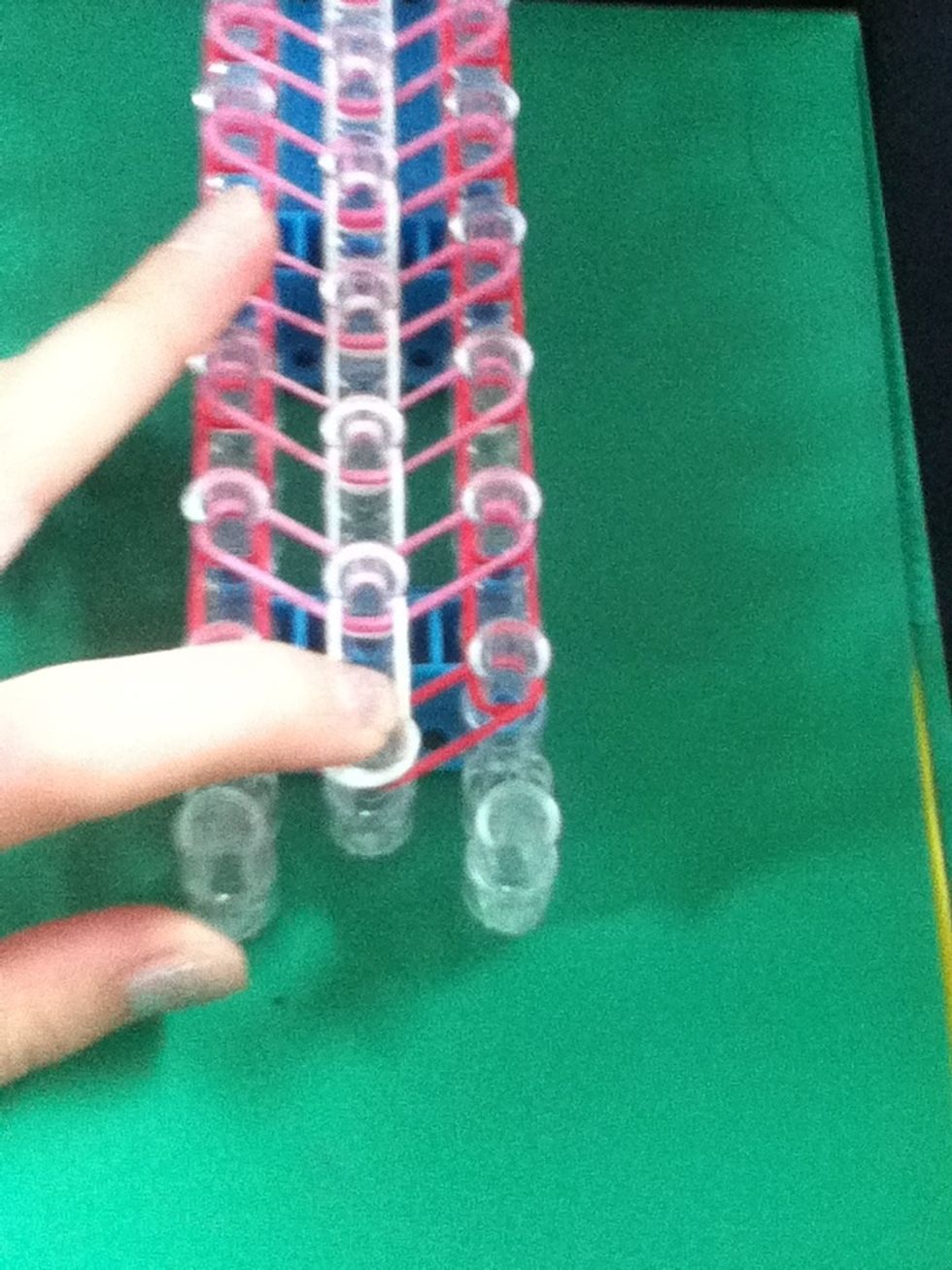 Turn your loom around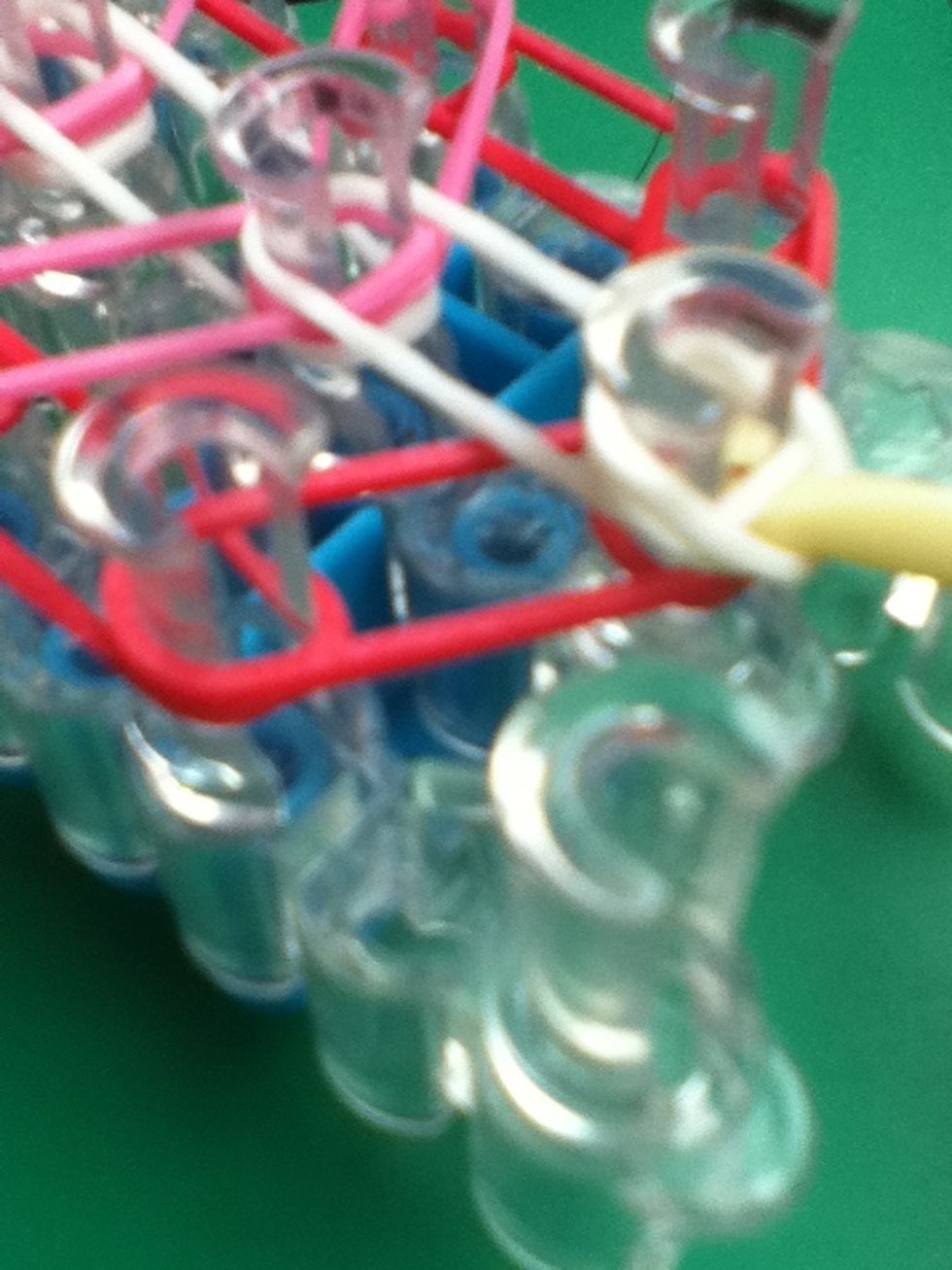 Reach under the twisted band and get the first white band
Pull that band up and around the peg in front of it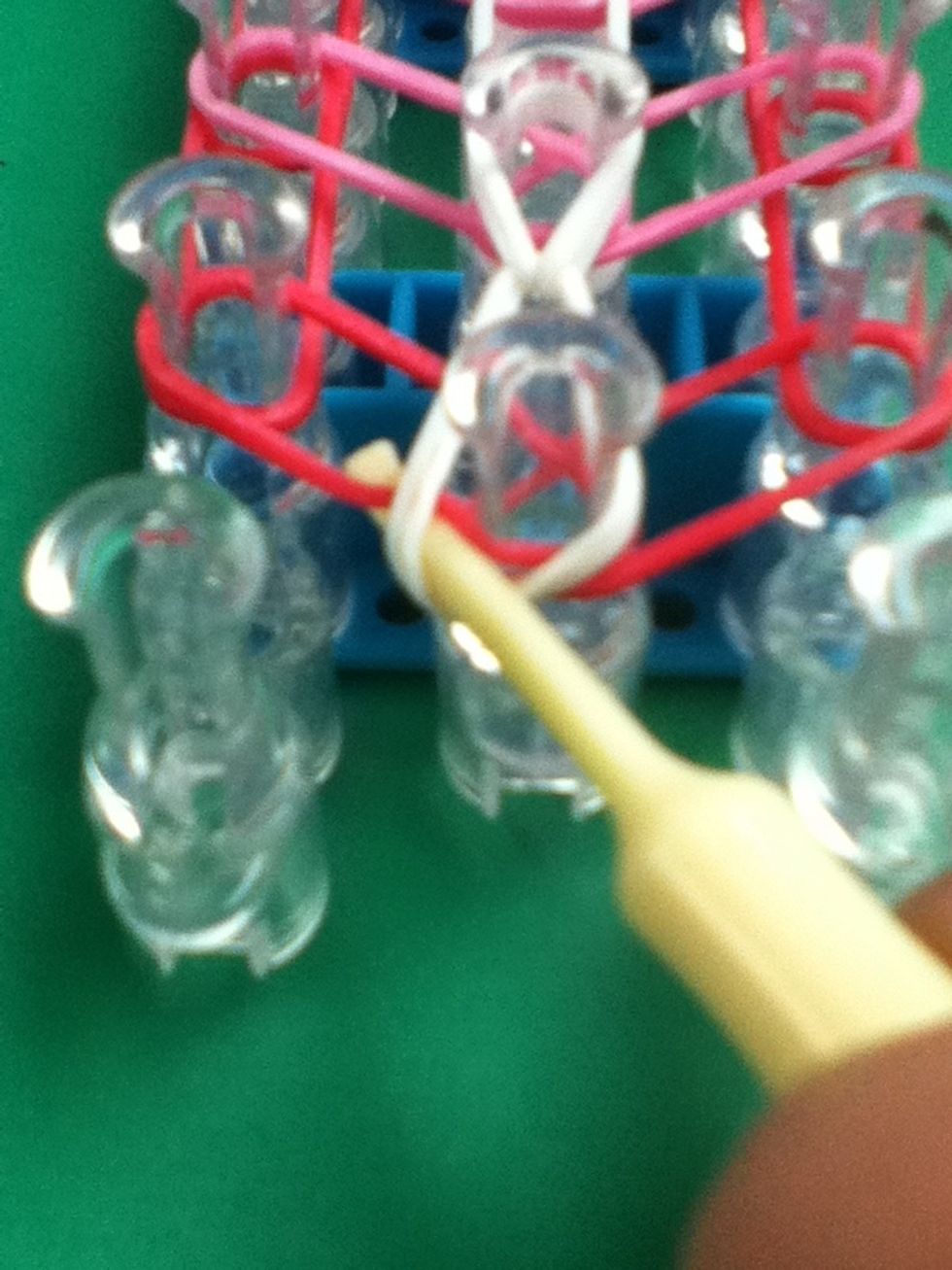 Reach under the twisted band again and hook the left colored band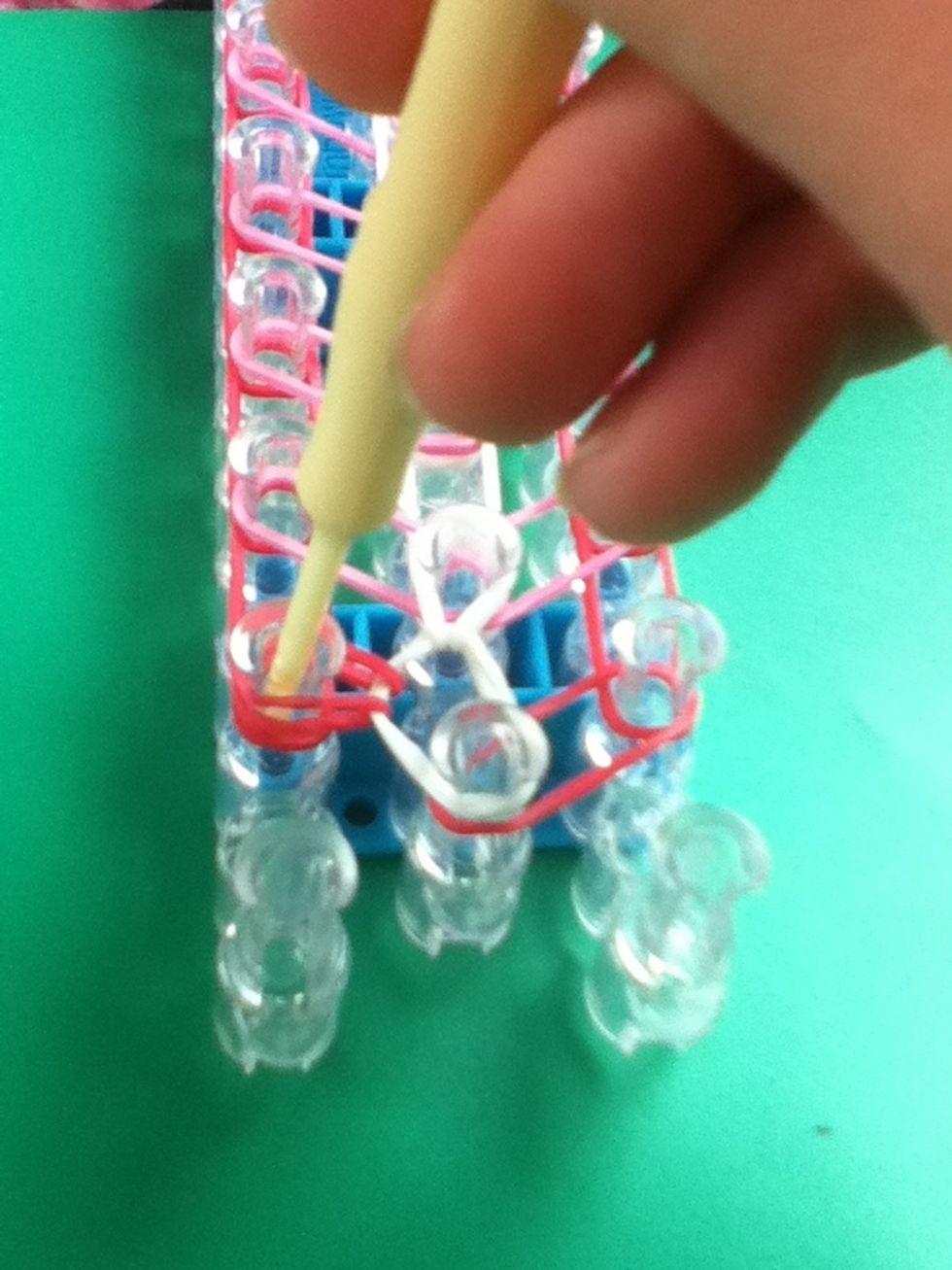 Hook it back to the left peg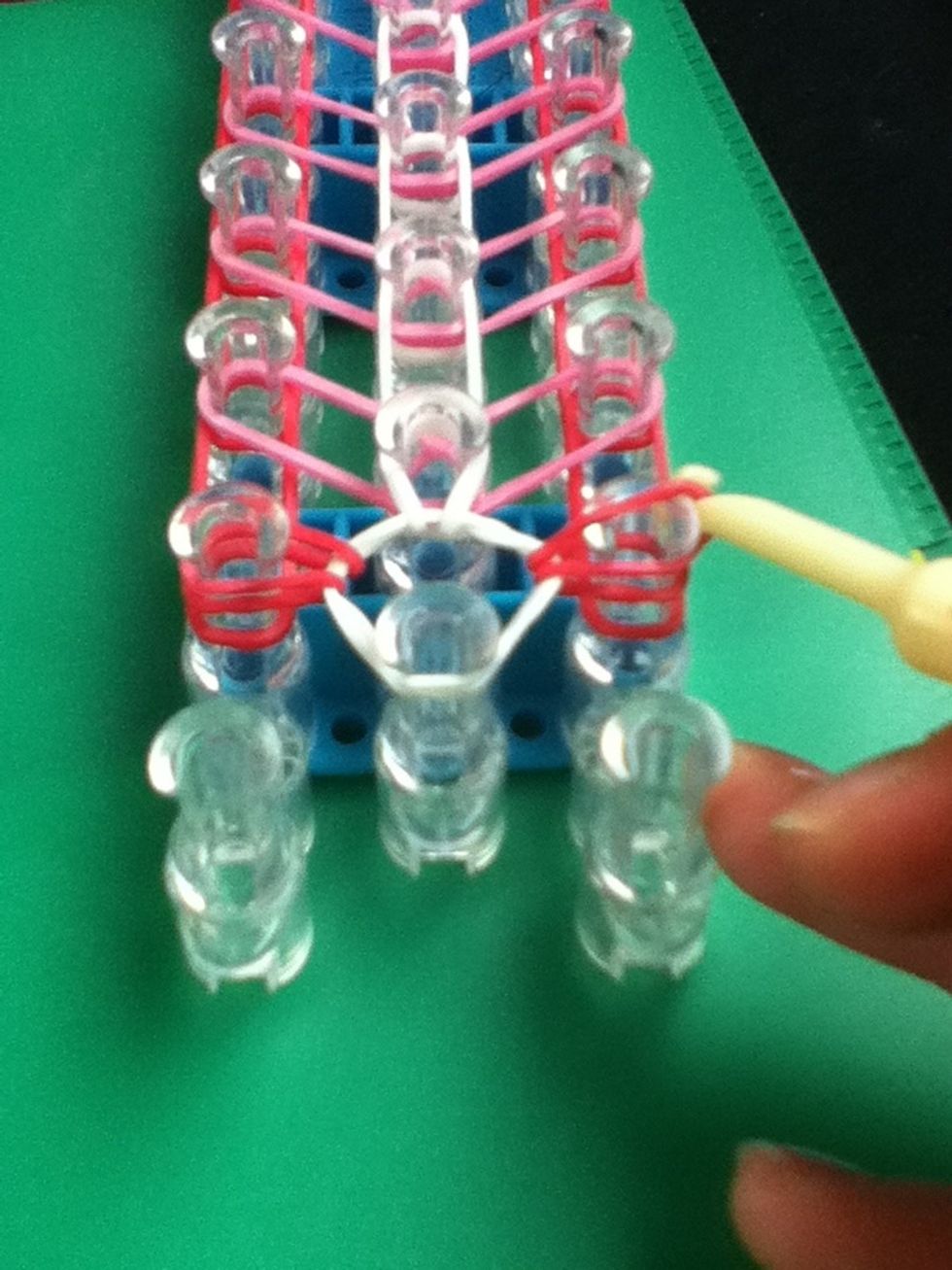 Now do the same to the right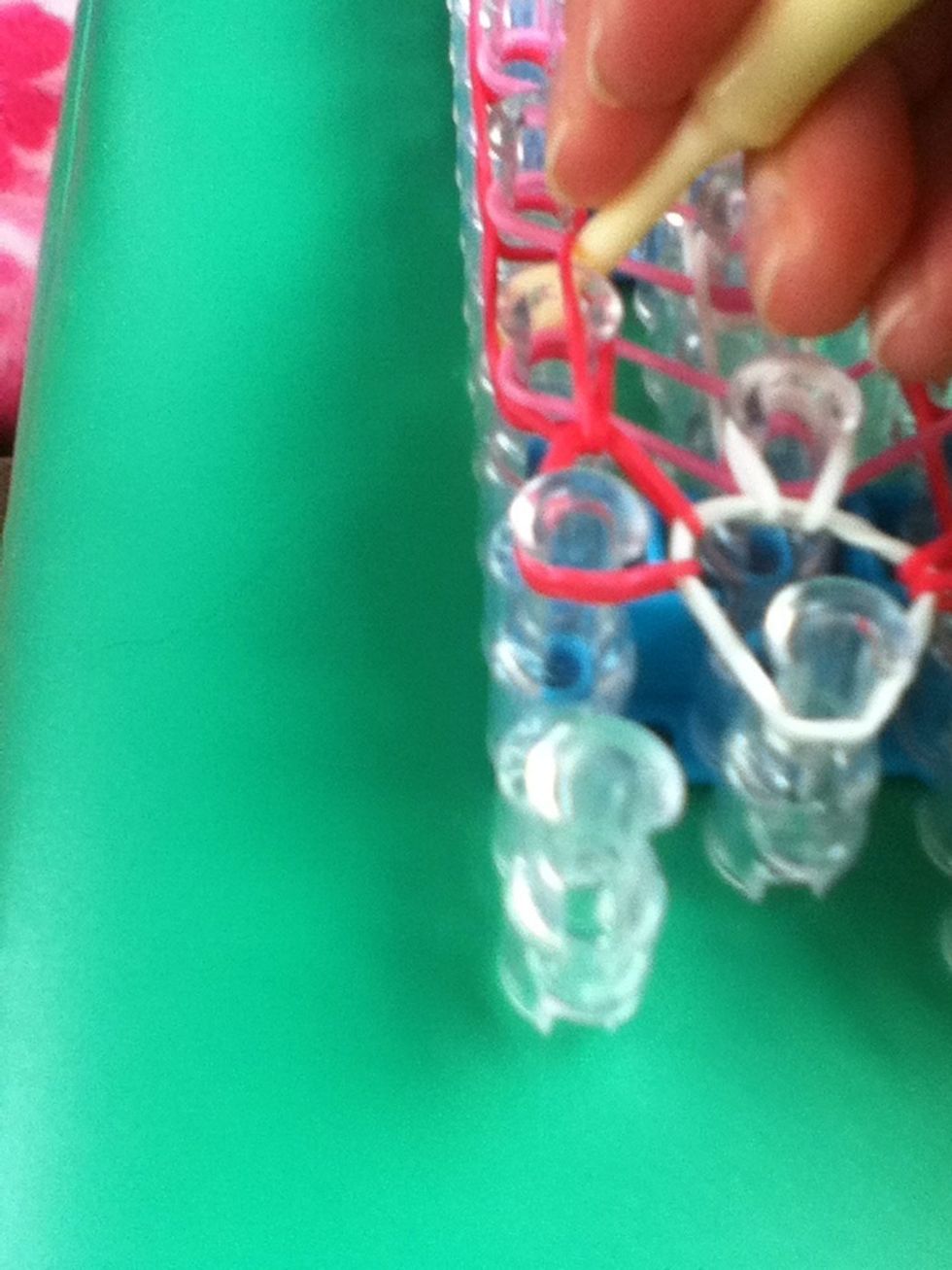 Take the bottom band and hook it forward
Reach under and hook it the same way on the right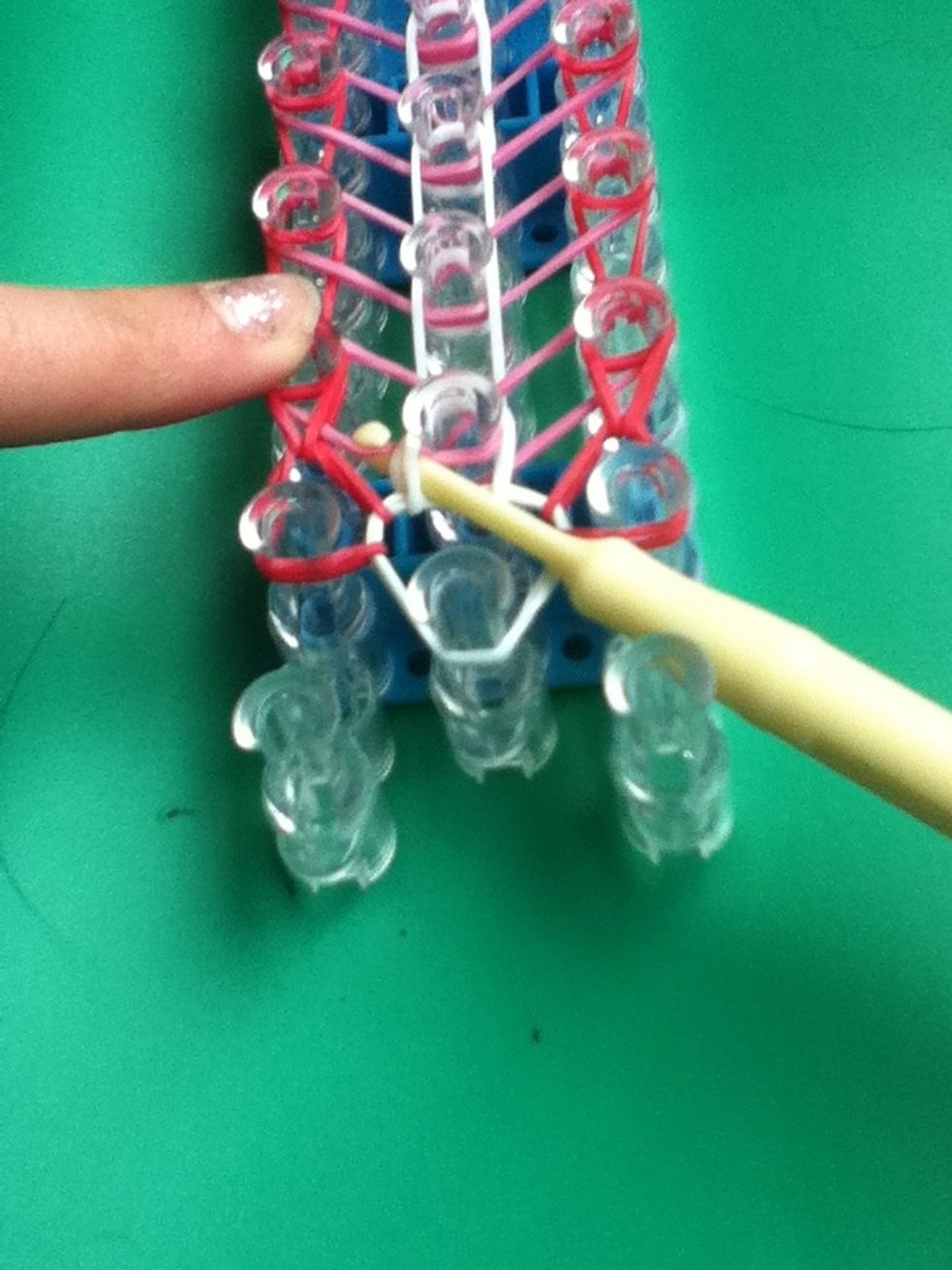 Then repeat reach for the left color band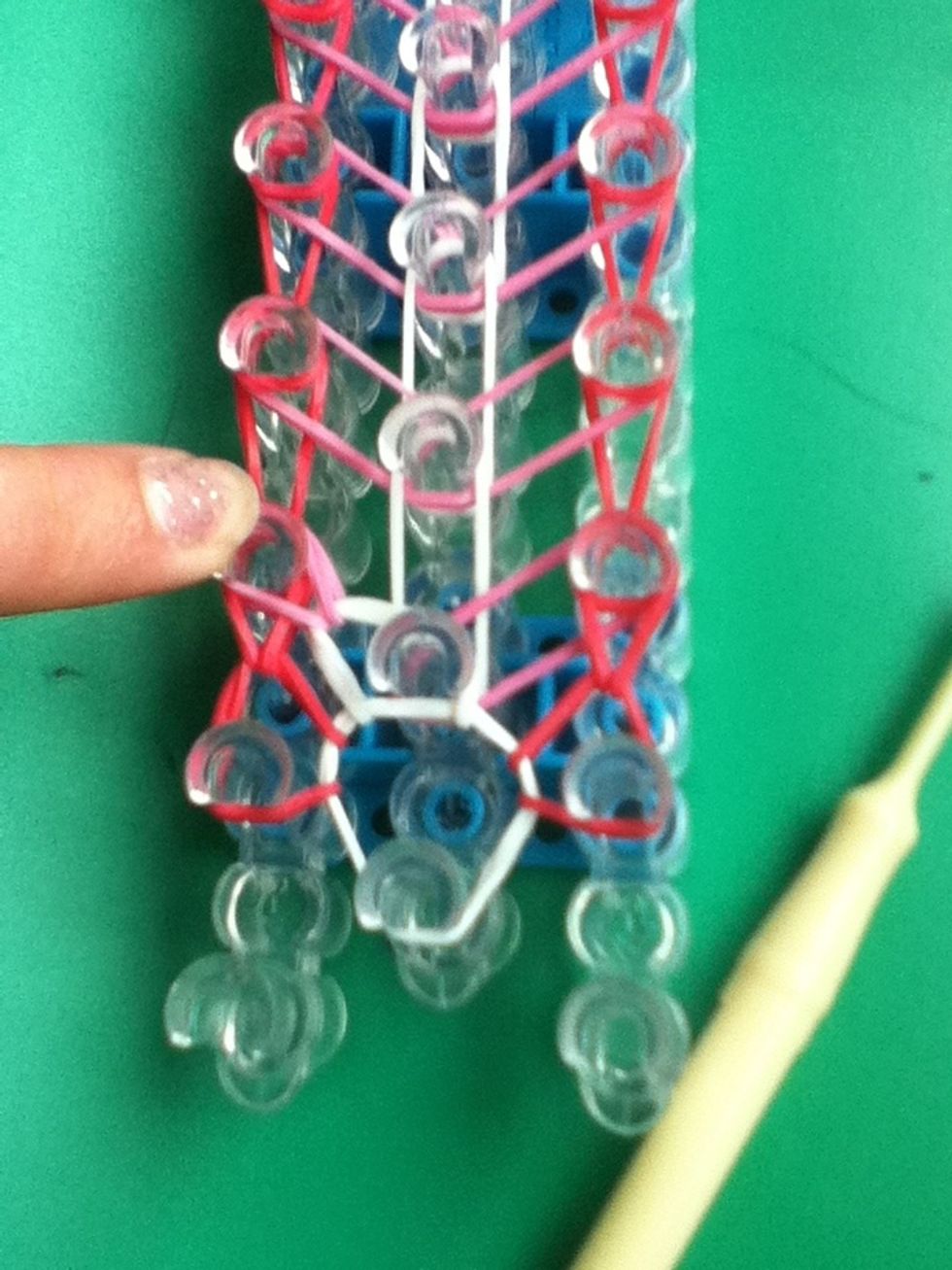 And pull it through it will look like this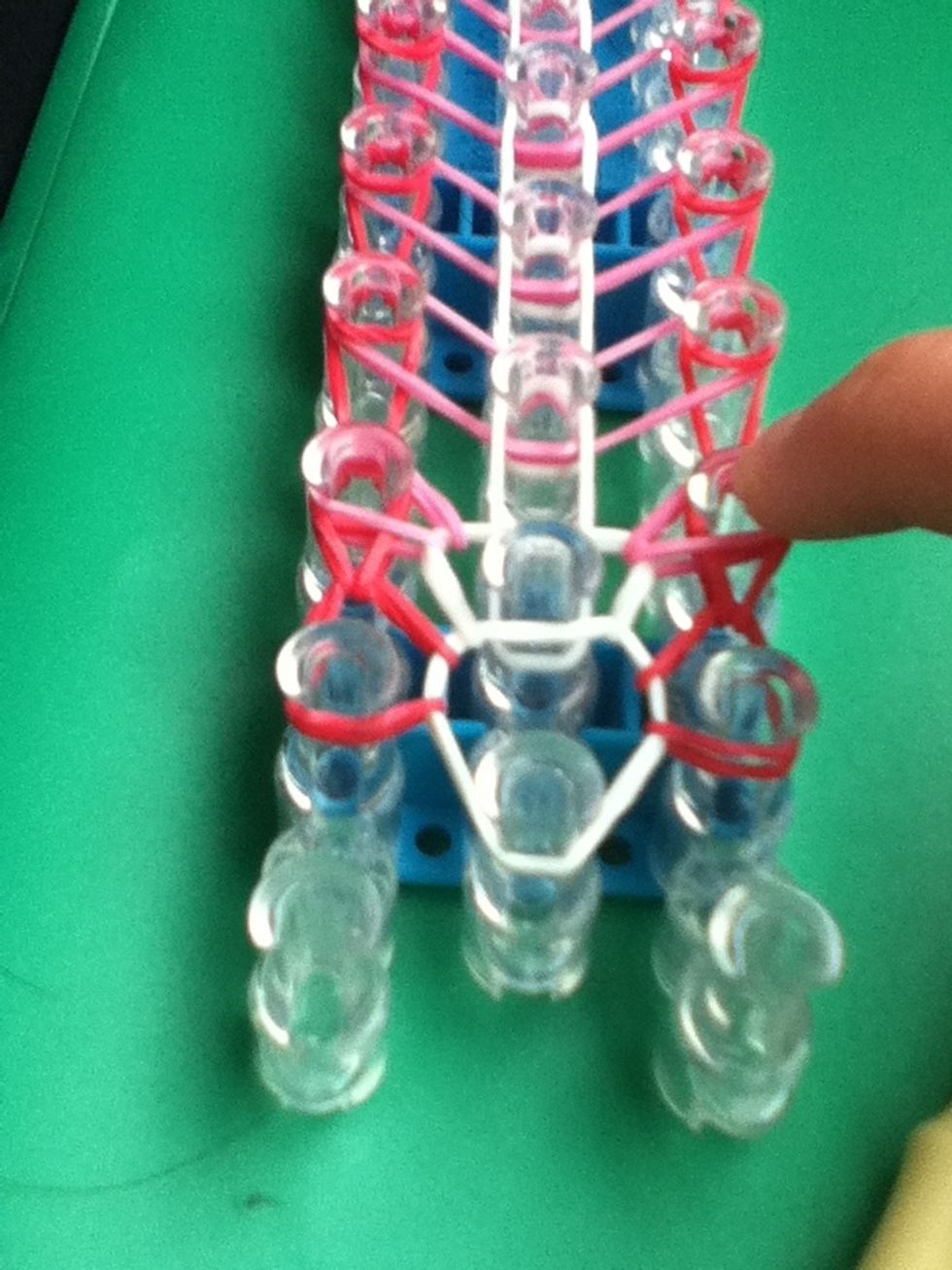 Then reach for the right and pull it through back to the right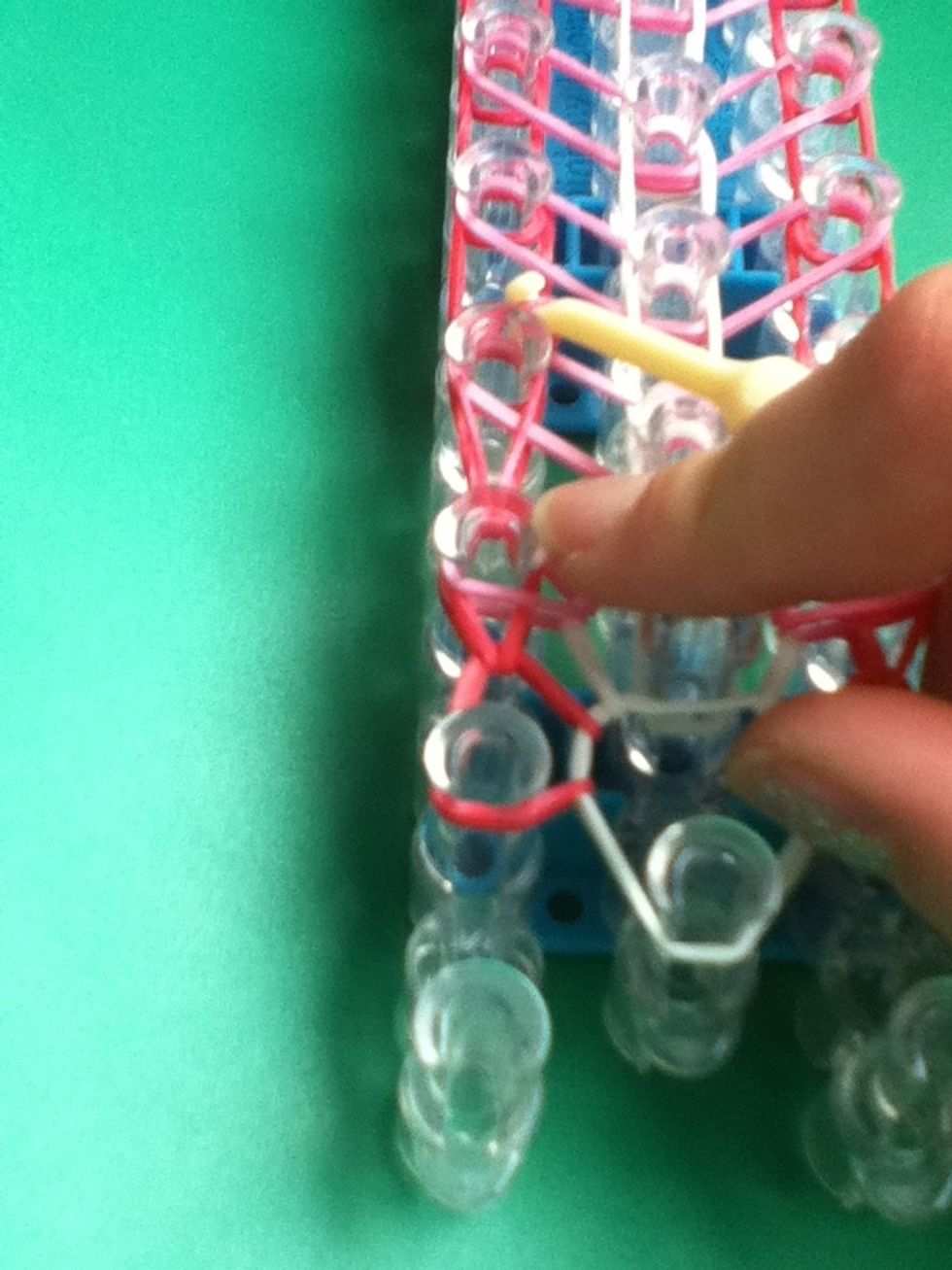 Get the very bottom band and then pull it forwards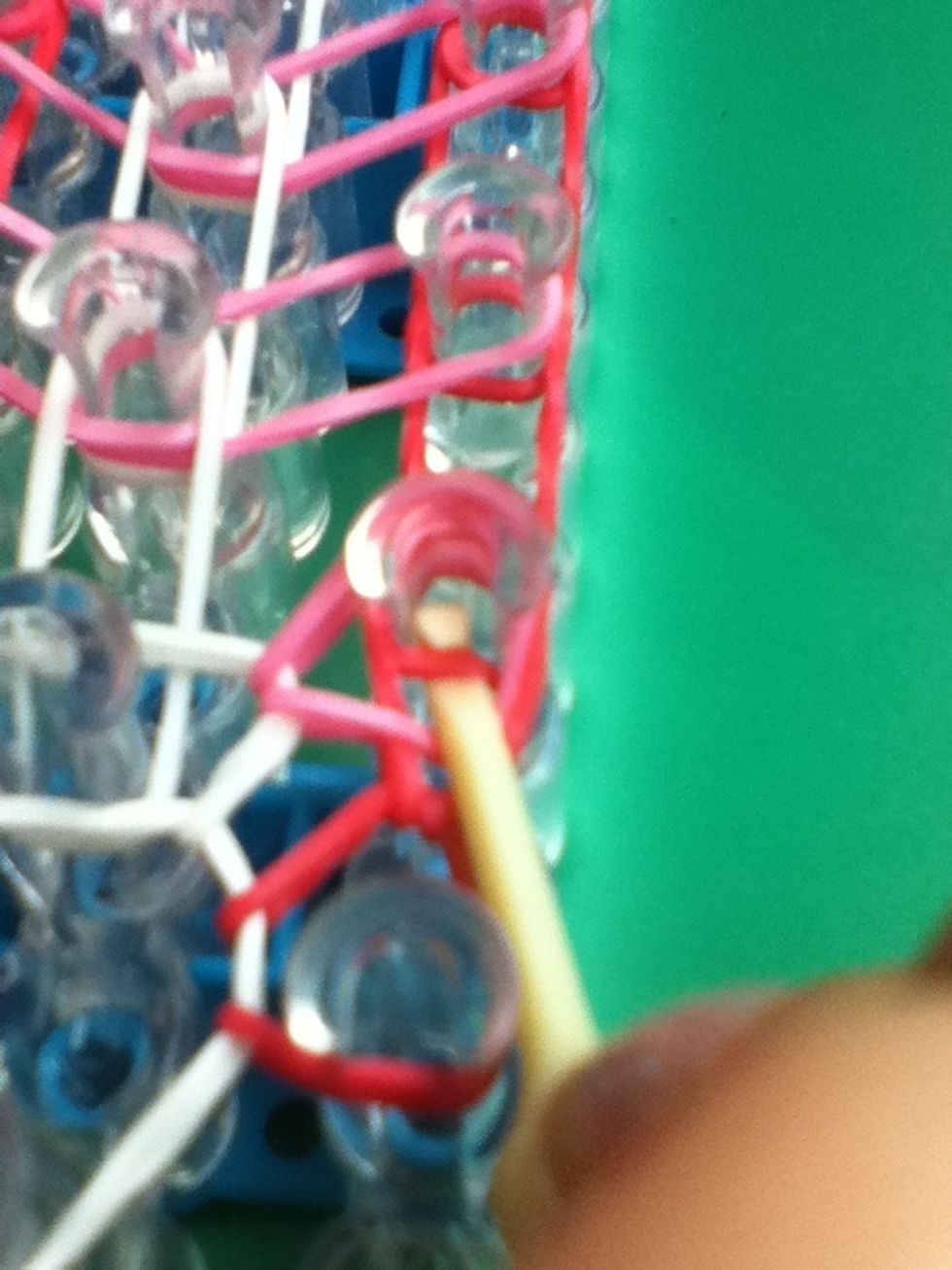 Do the same on the right
Your loom should look like this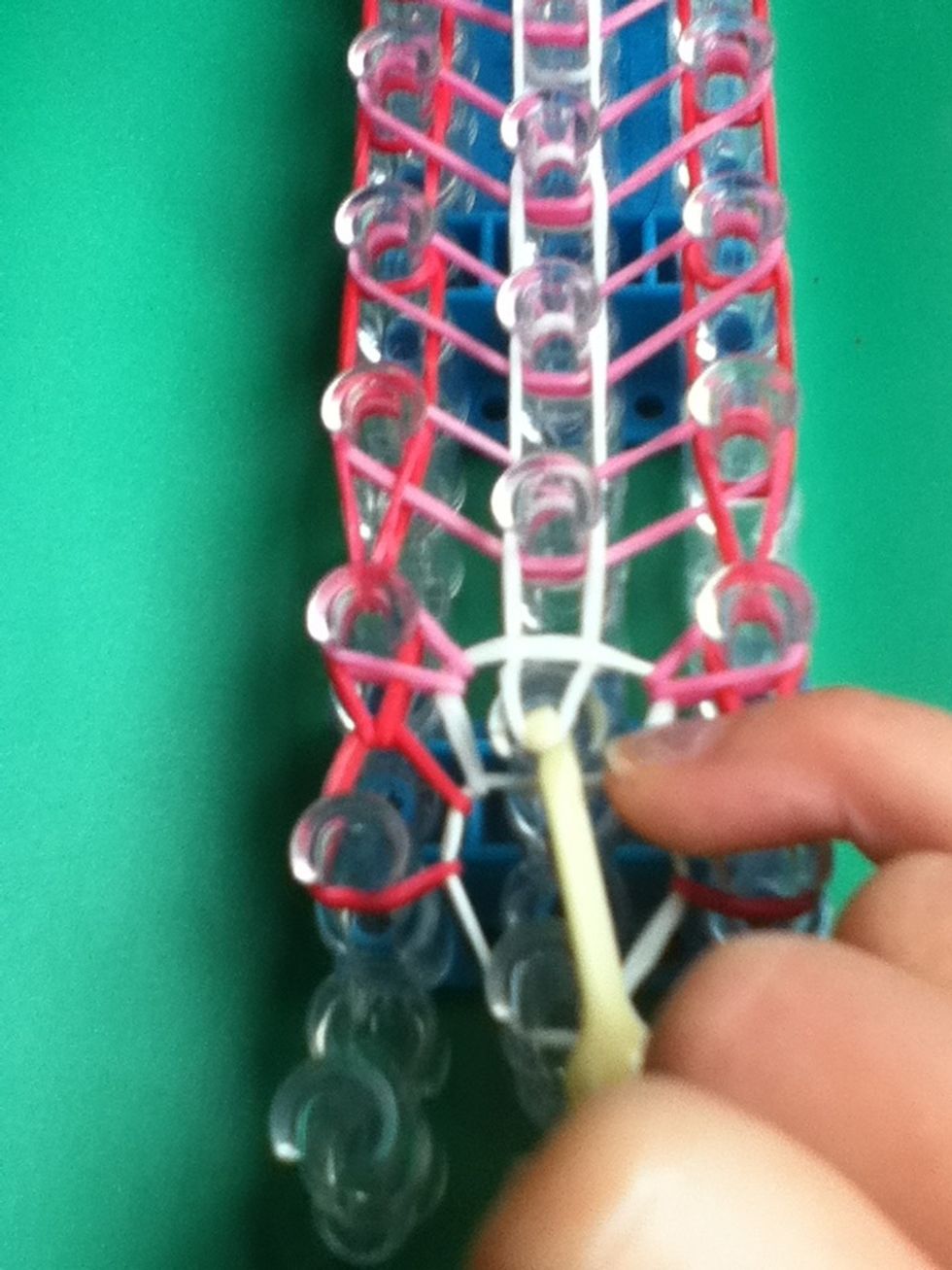 Take the middle bottom white band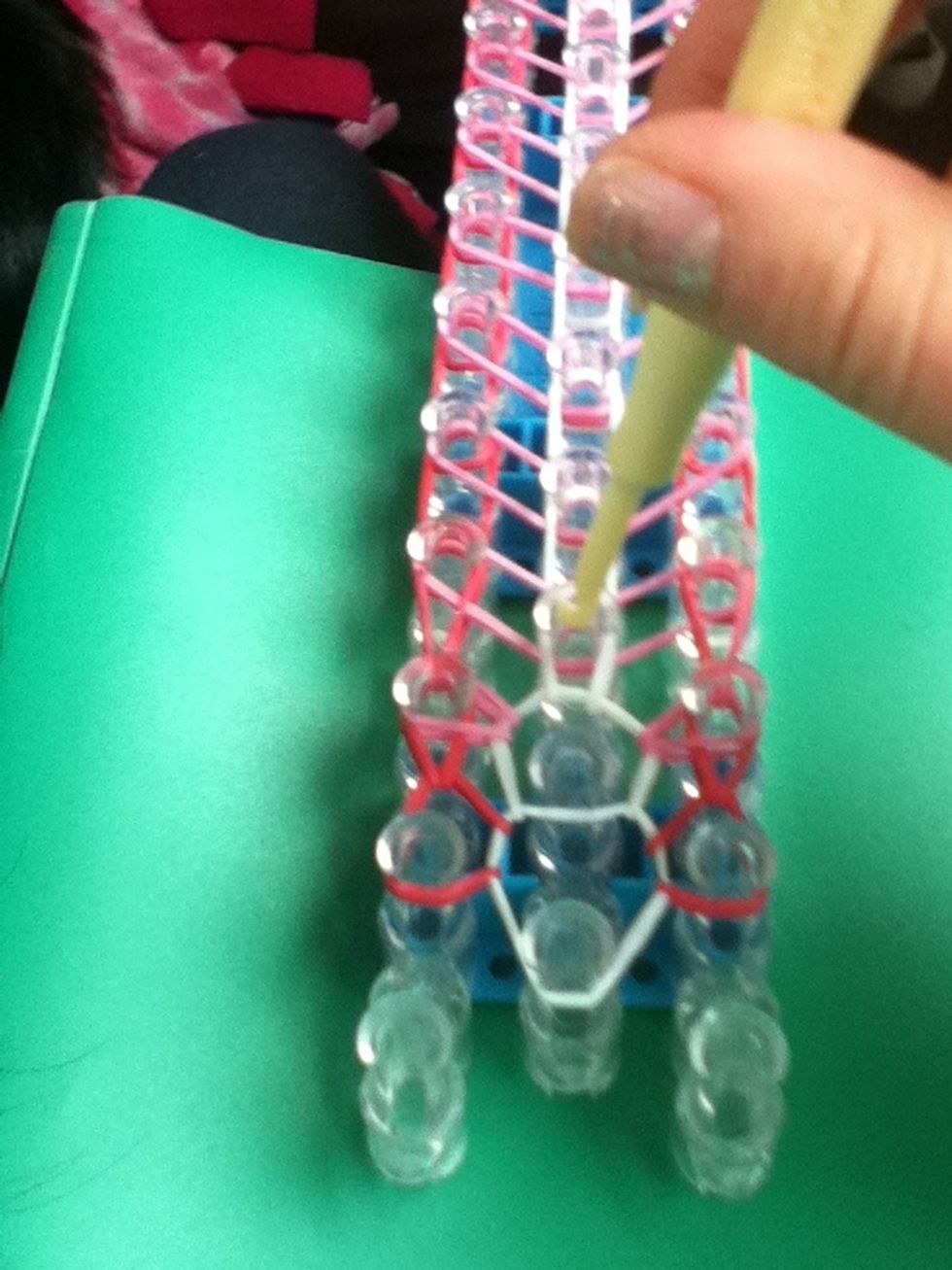 And loop it forwards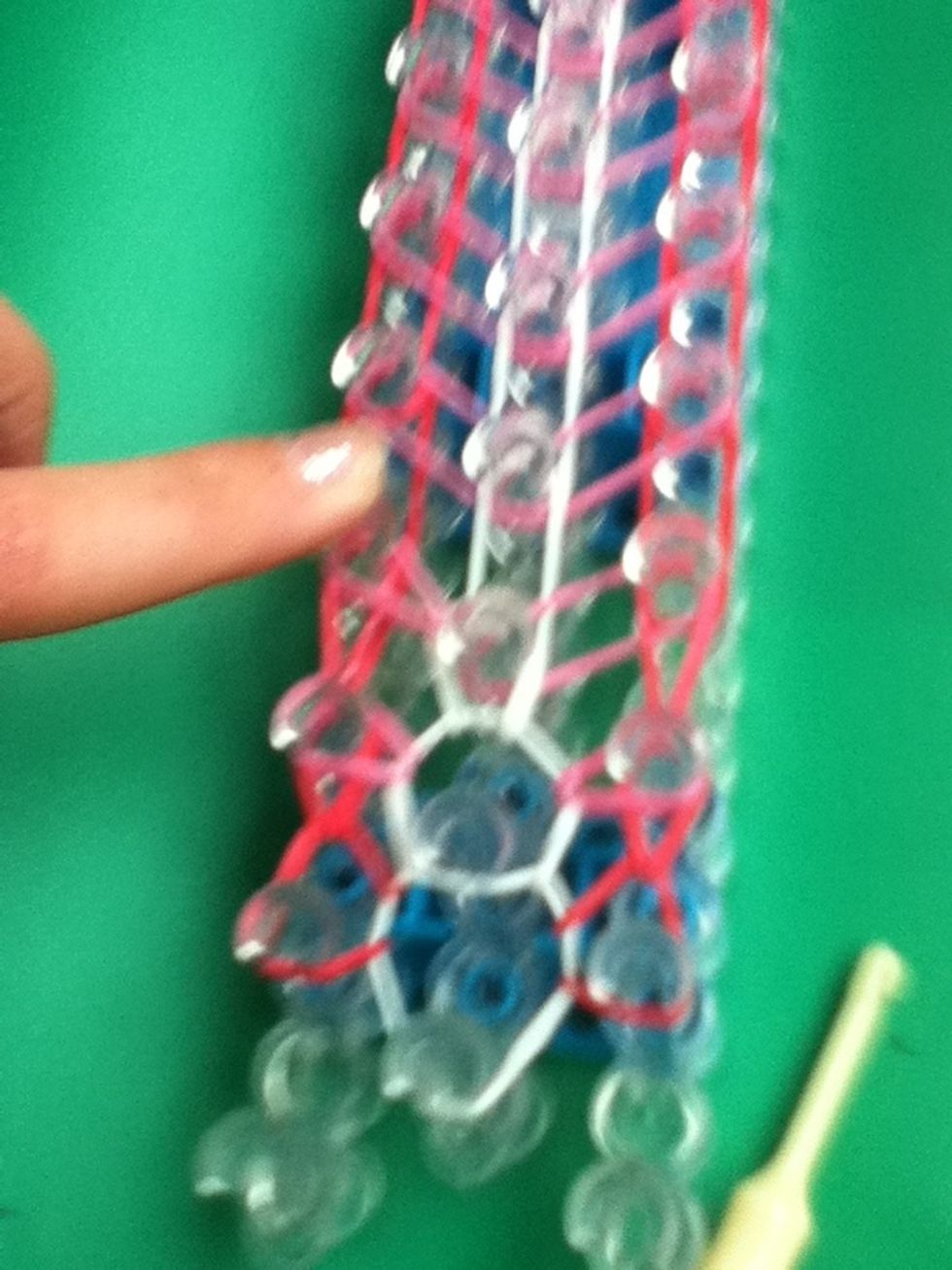 Repeat, loop left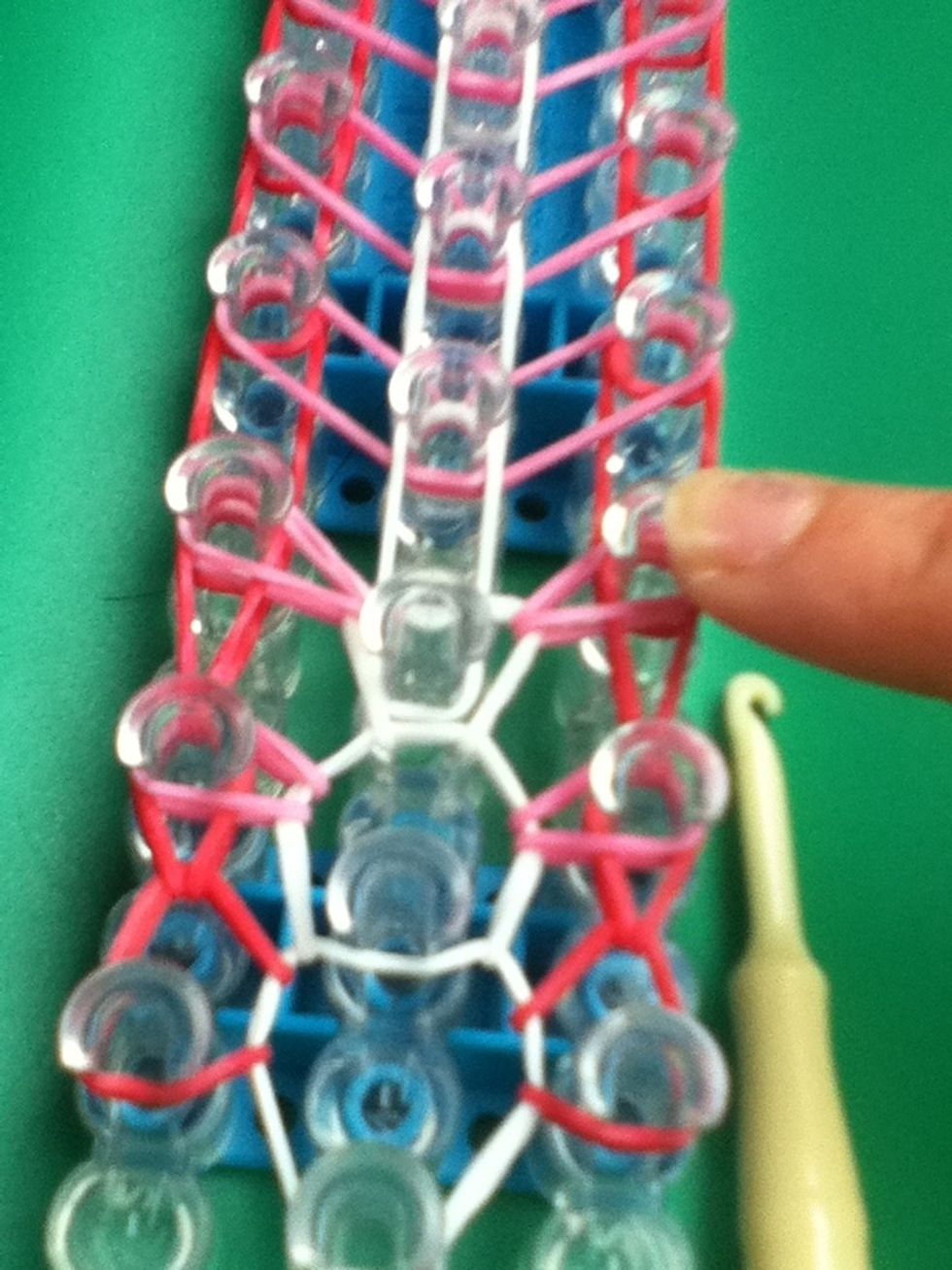 Loop right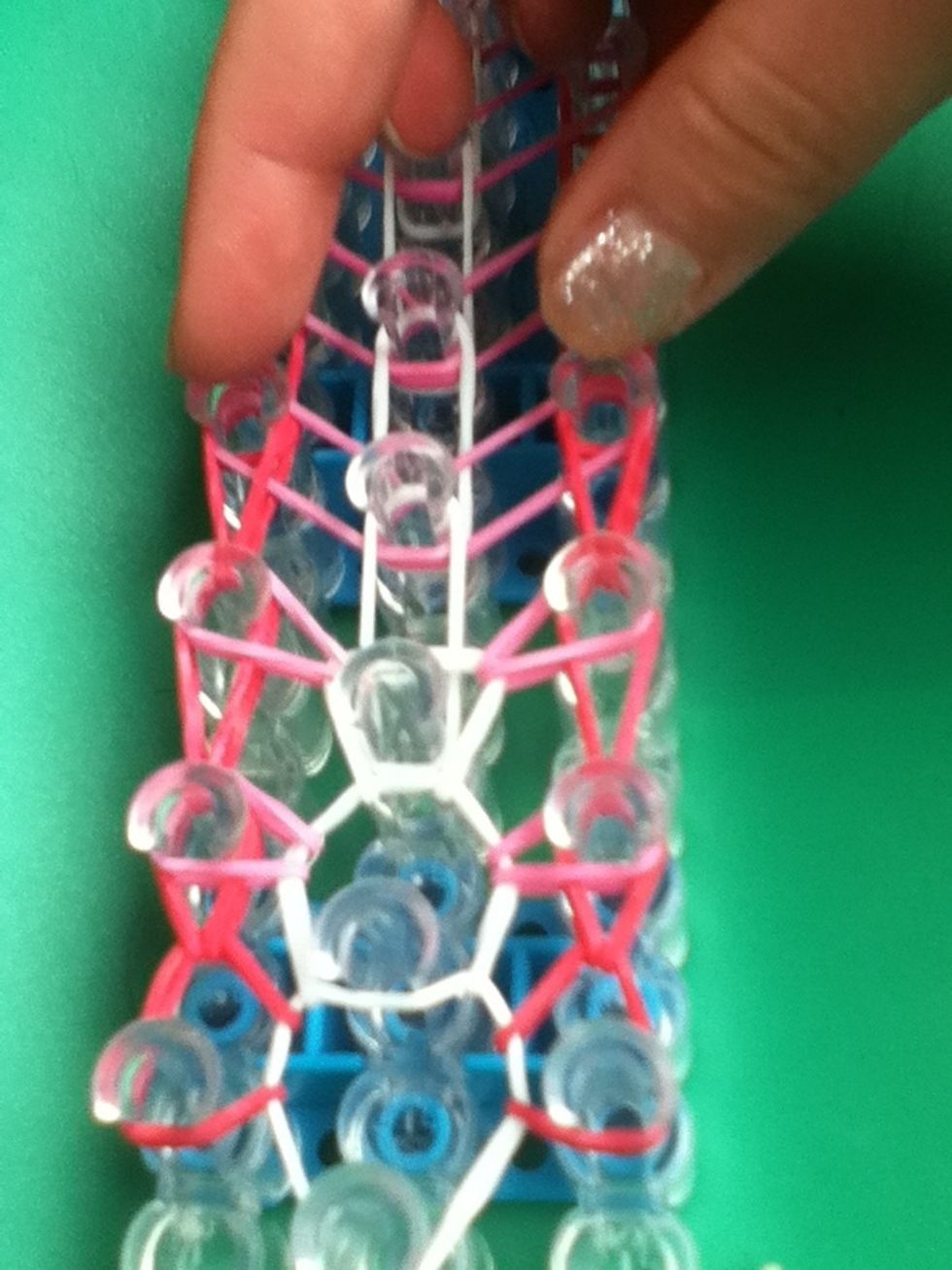 Loop the sides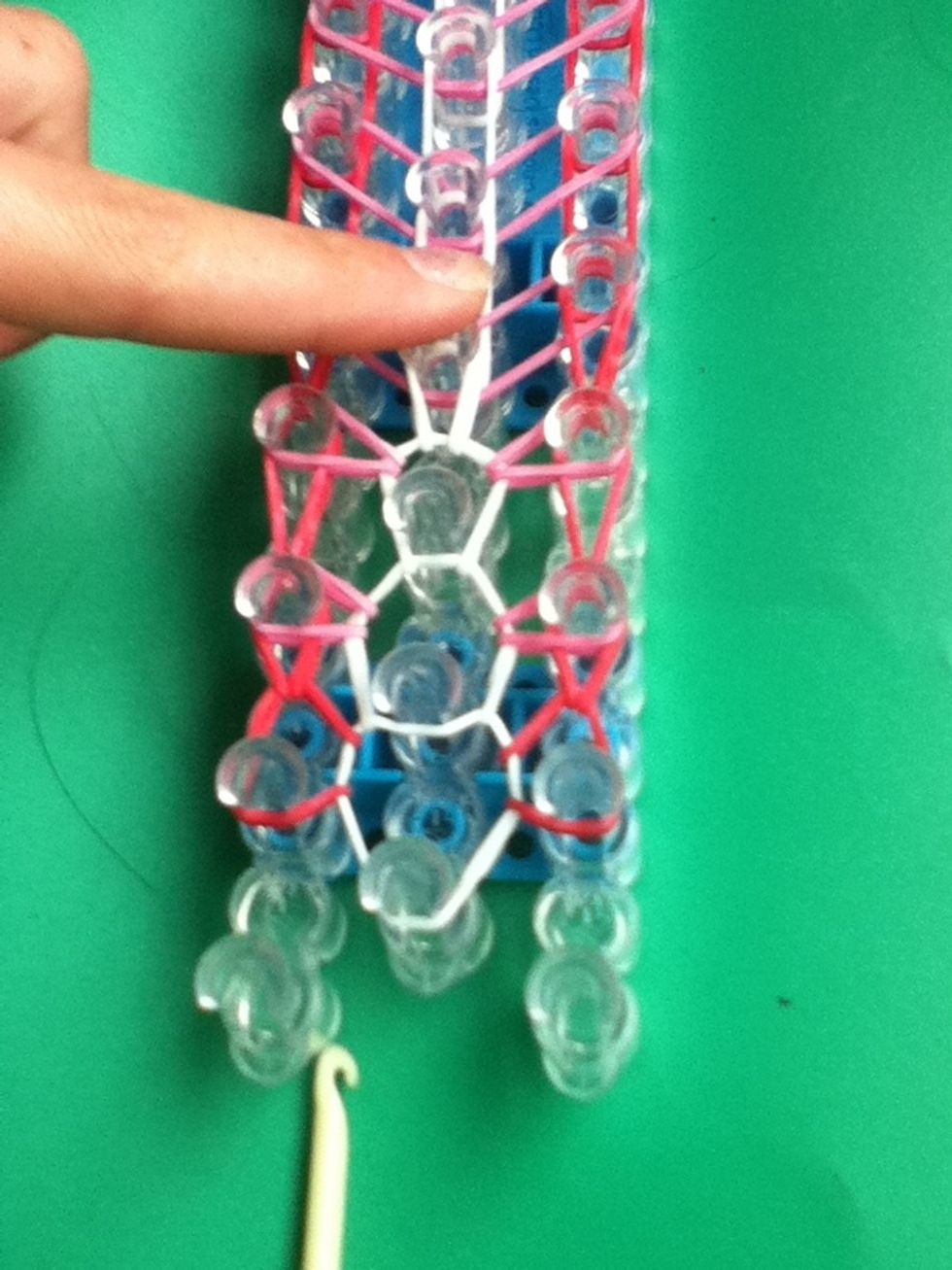 And then the middle
Repeat these steps until the end of your loom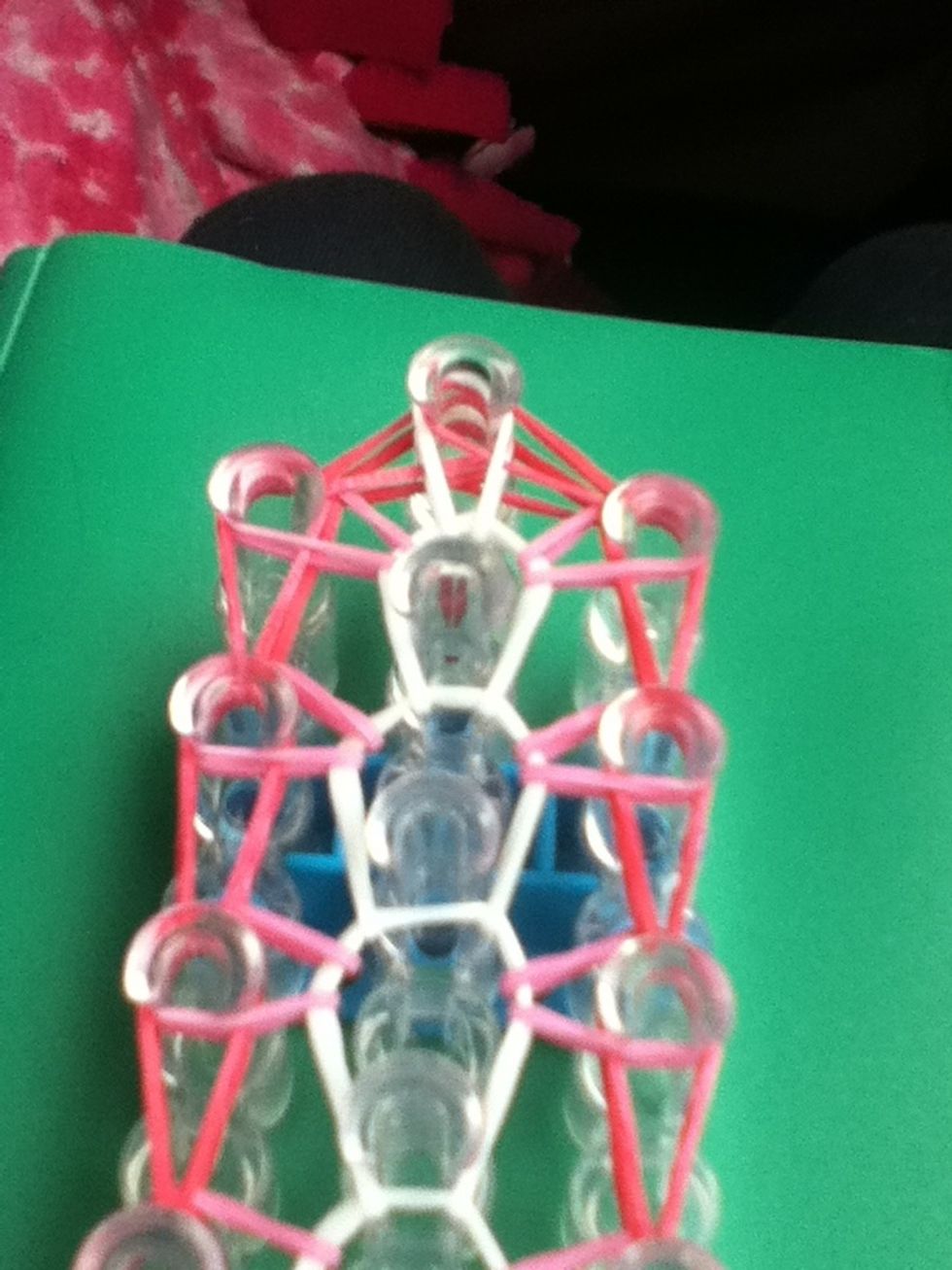 At the end loop all your bands to the center including the side bands so it looks like this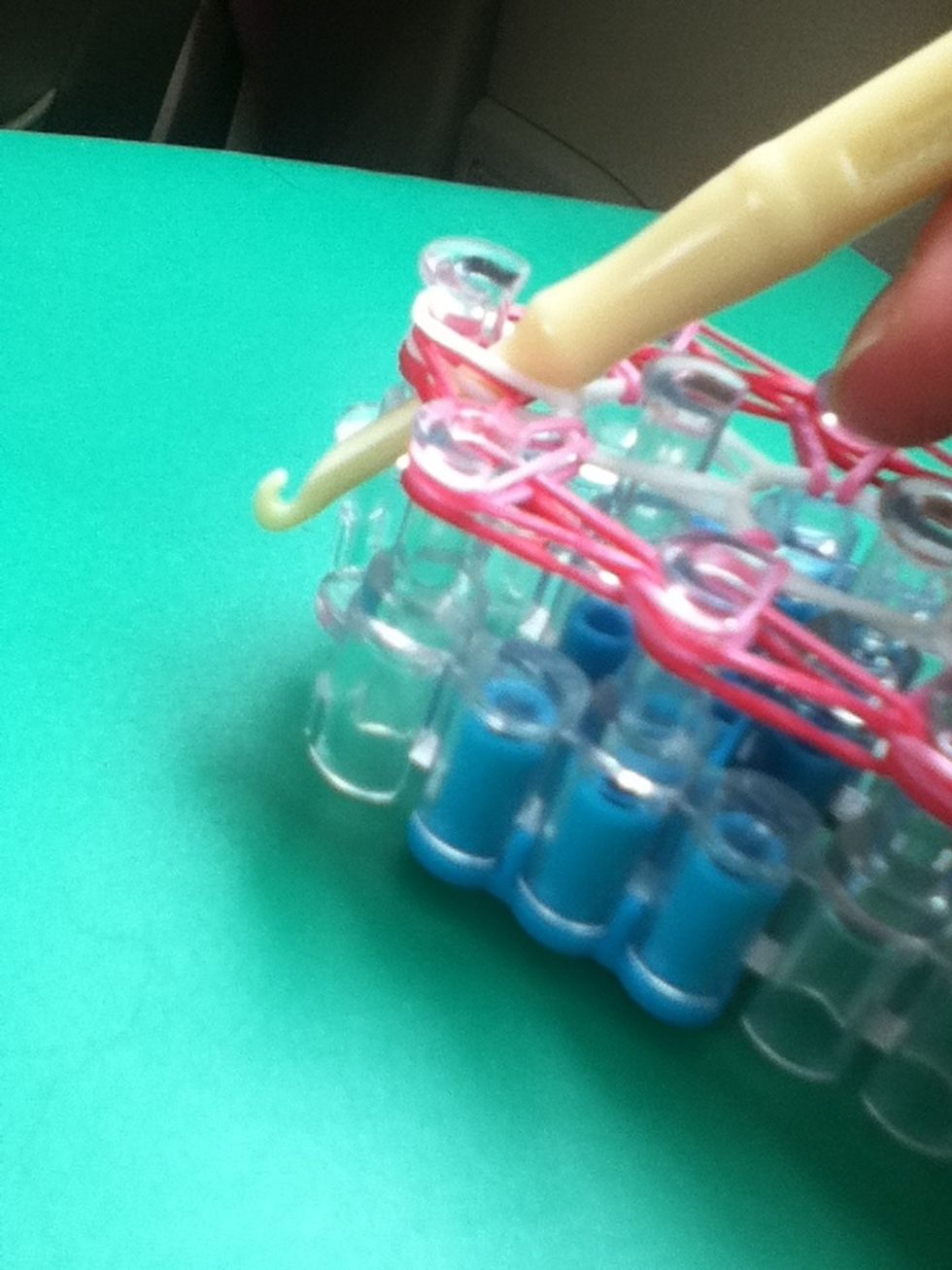 Stick your hook through the all the rubber bands on the last peg
Place a rubber band on the end of the hook
Pull the hook back up and loop it so it looks like this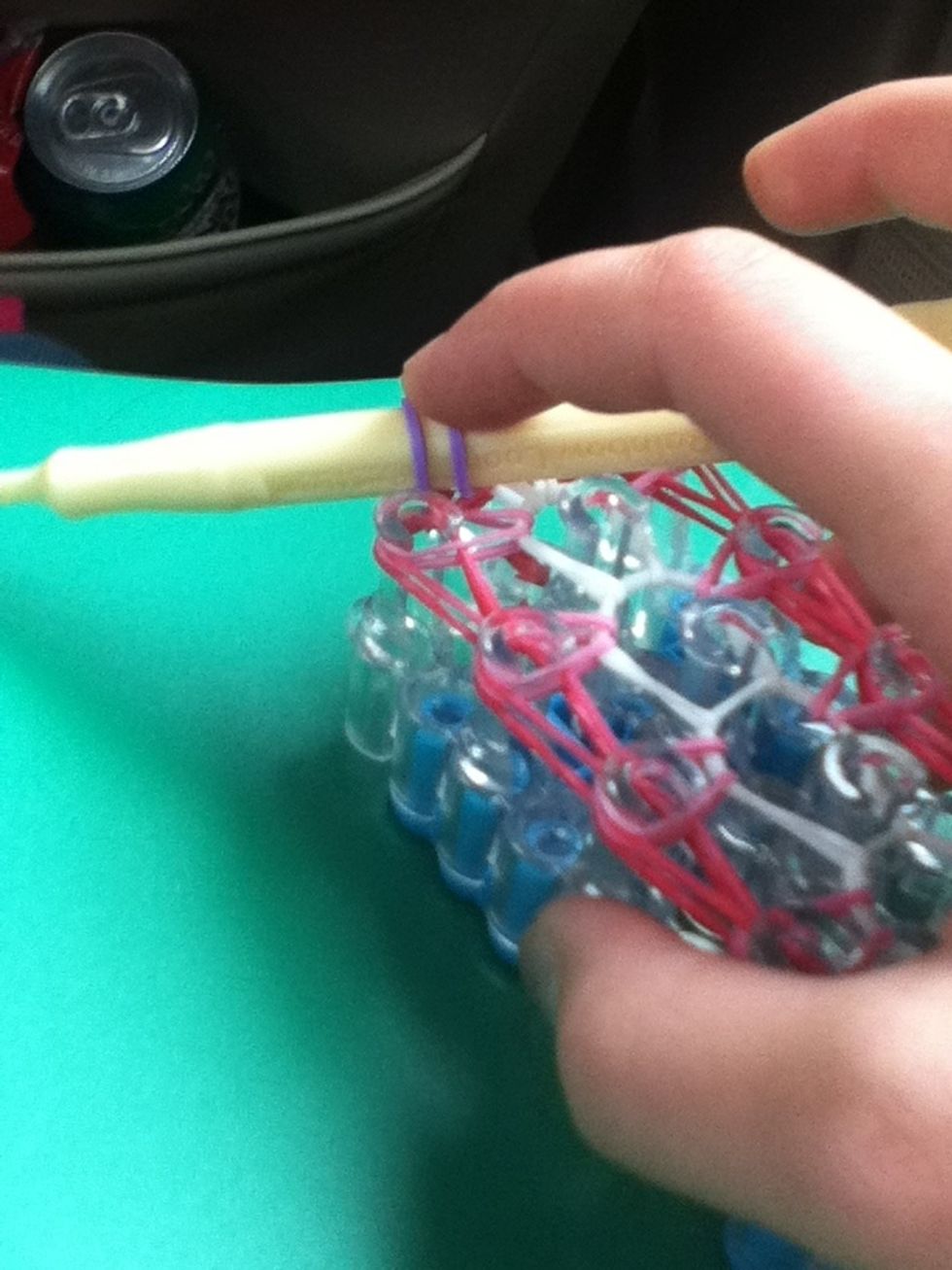 Pull your rubber band to the end of your hook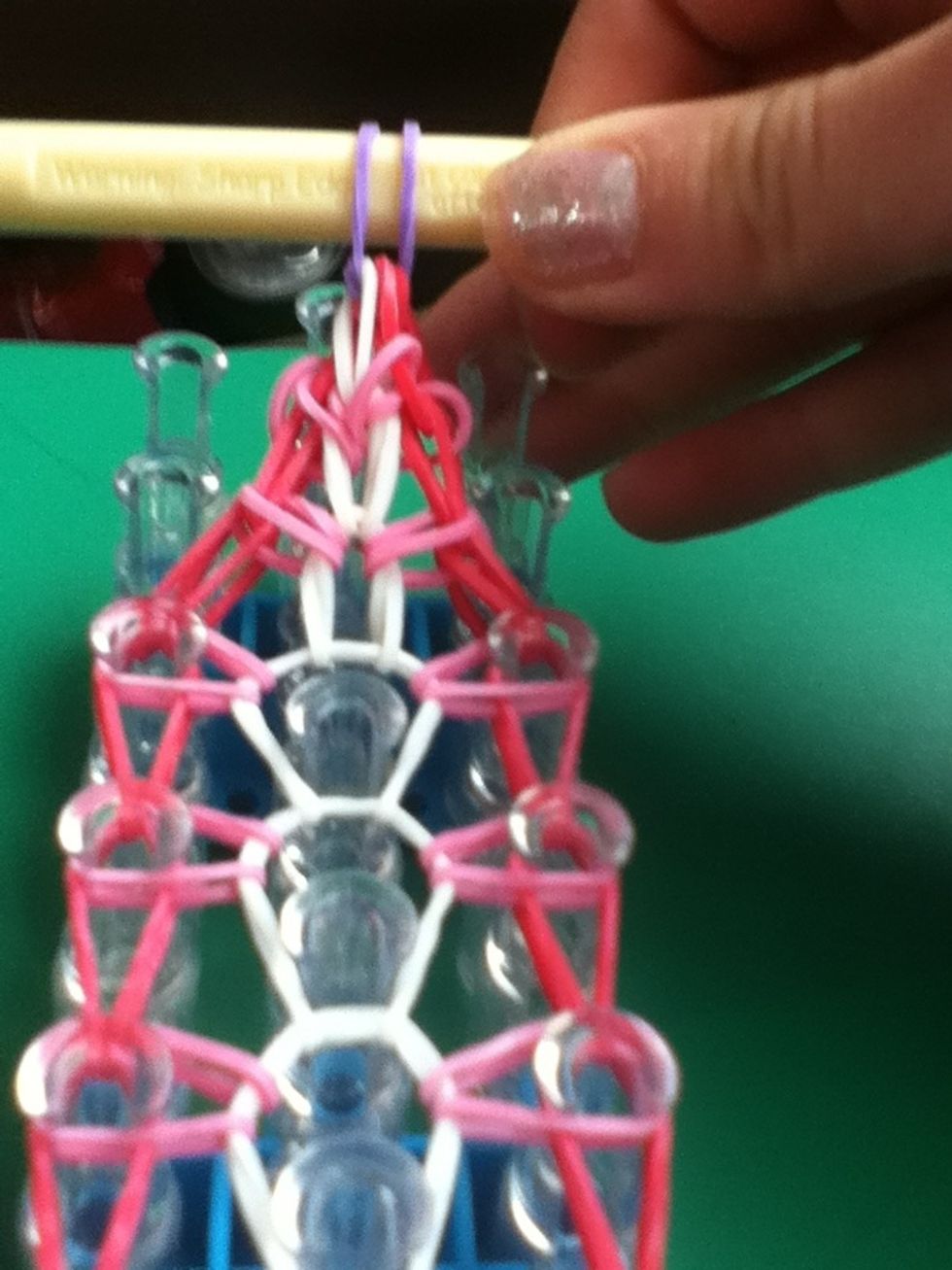 Now gently pull off the rubber bands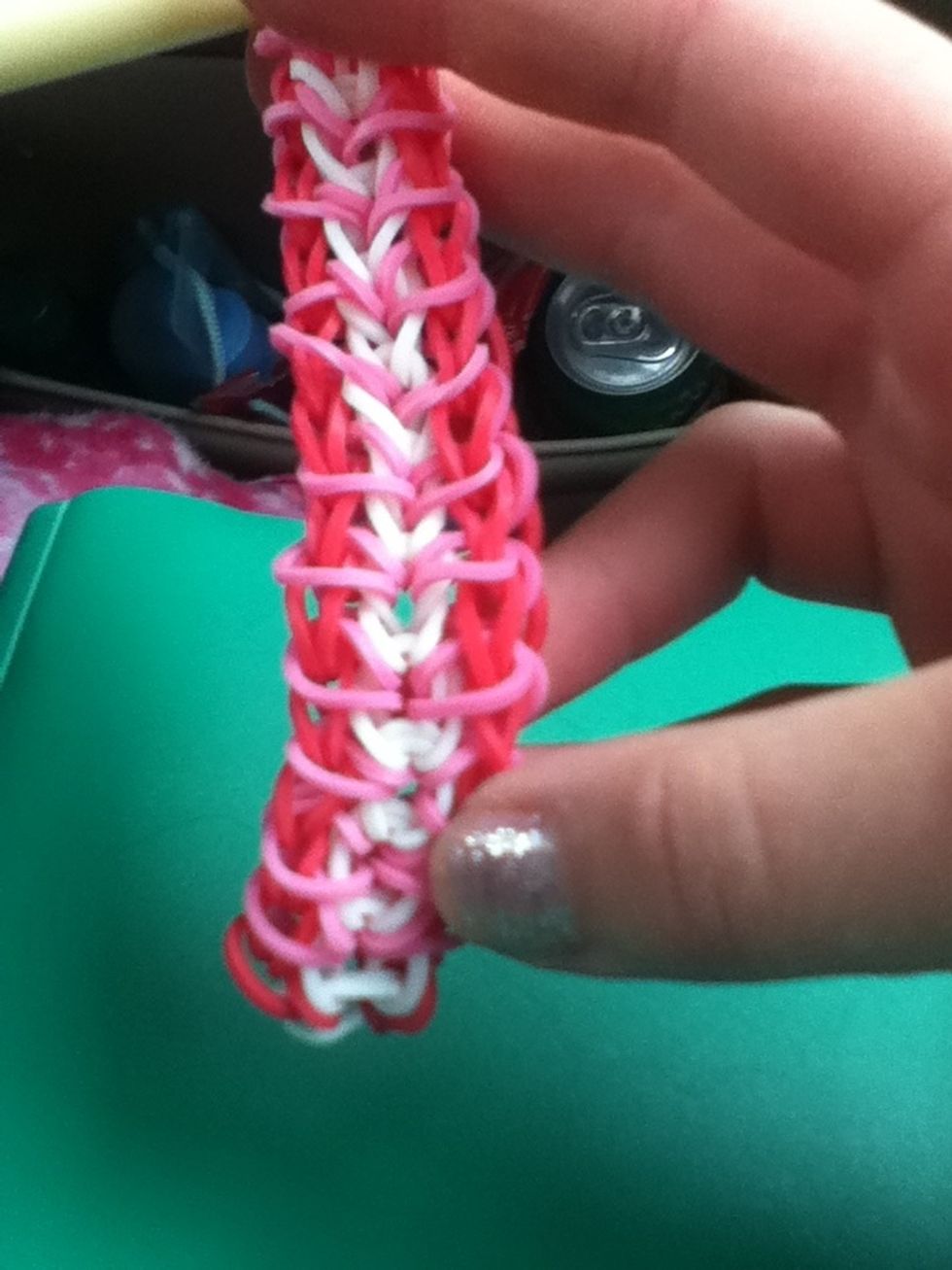 Now your done. Lets extend it!!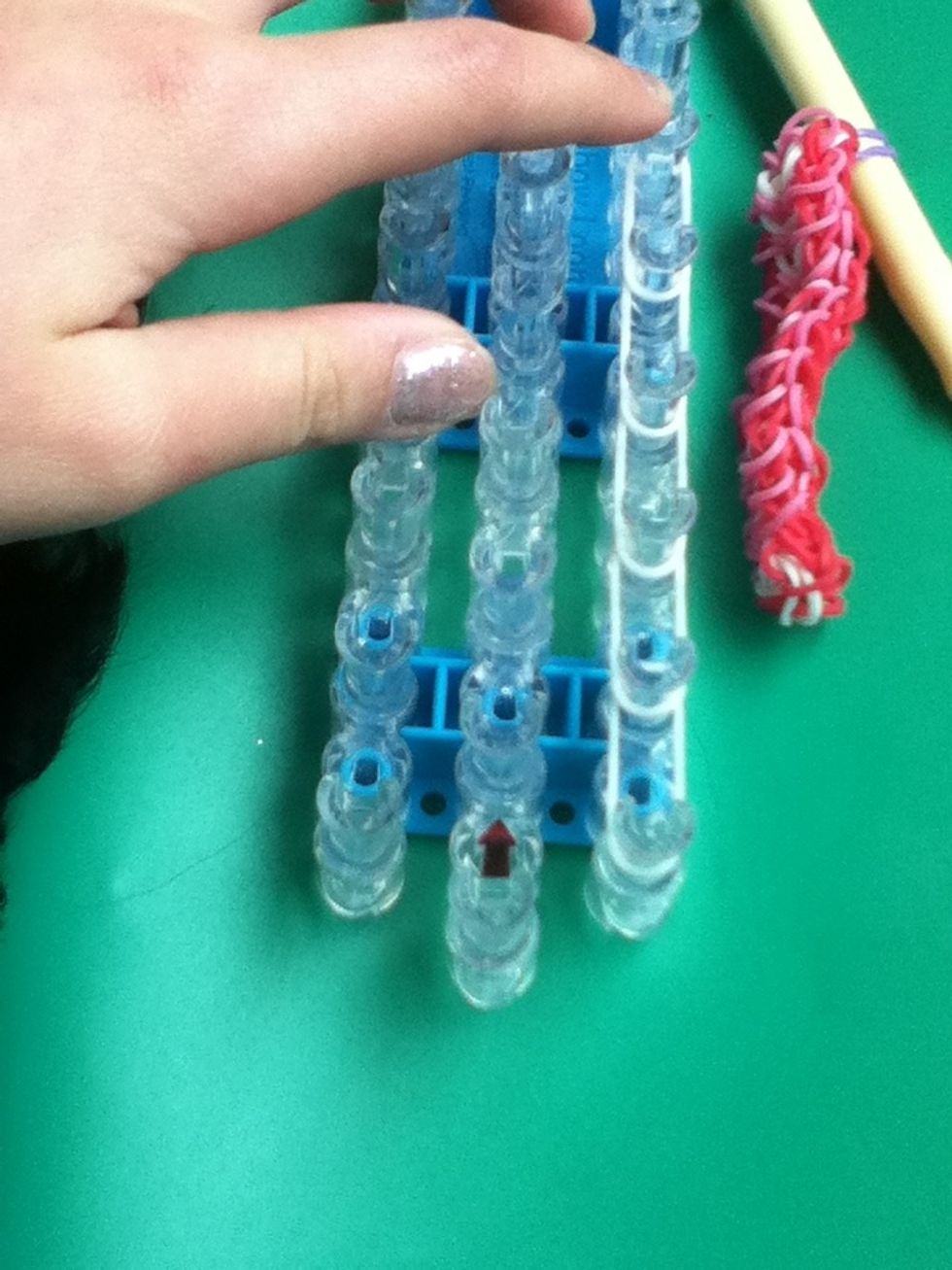 Place five rubber bands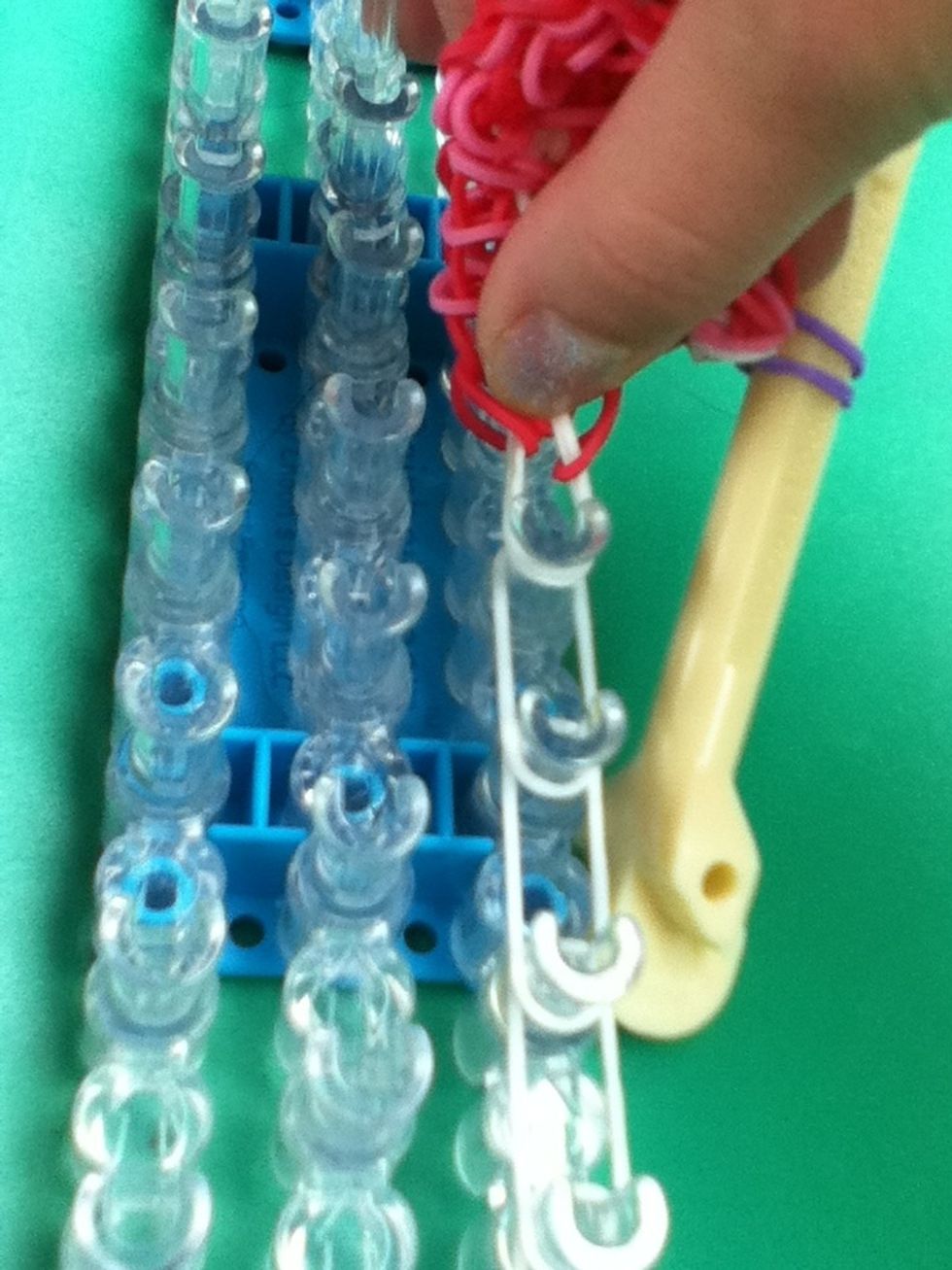 Put the end of your bracelet at the end of the extension like this
Now loop the regular rubber bands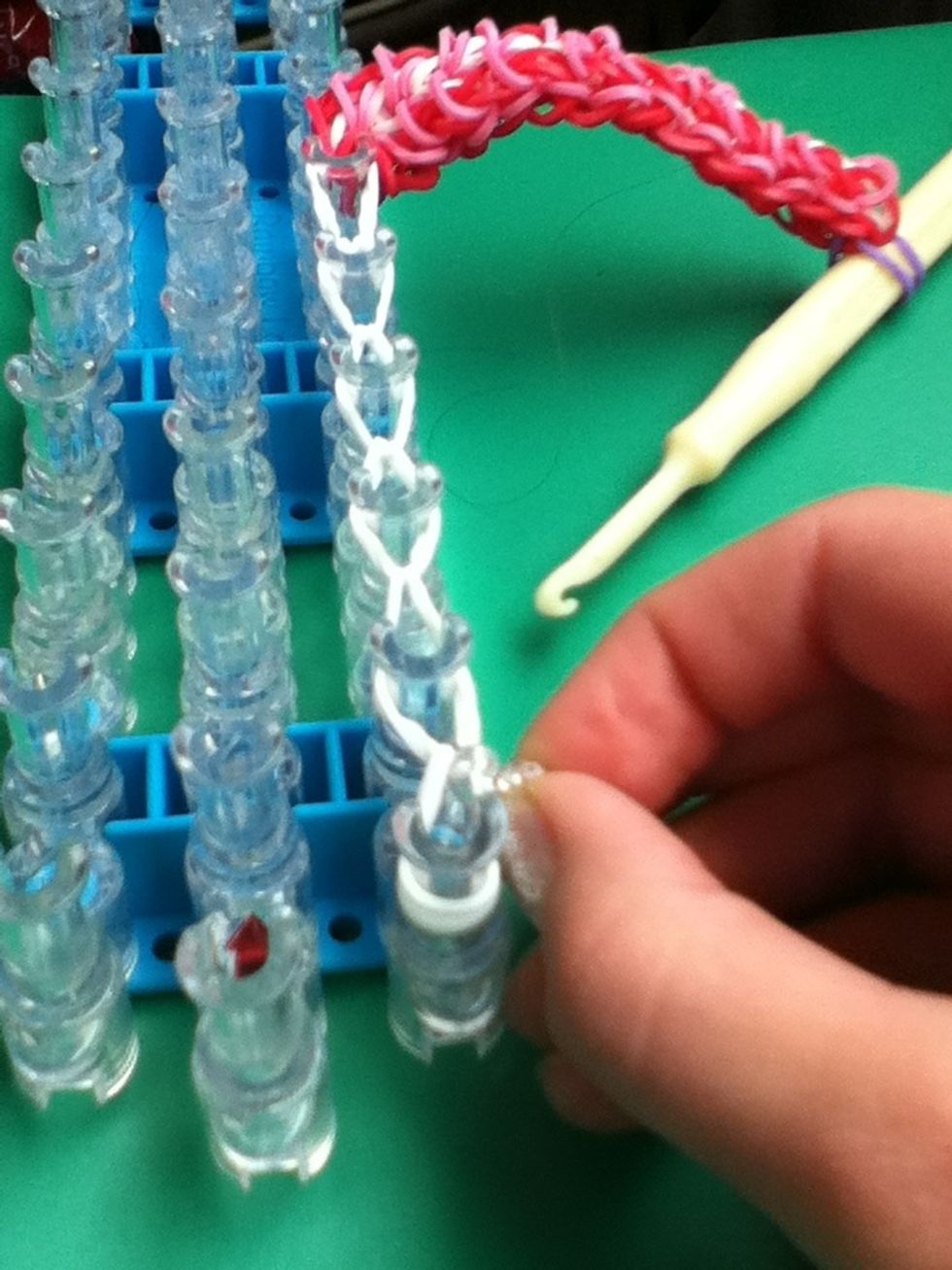 Place your "c" clip on the last extension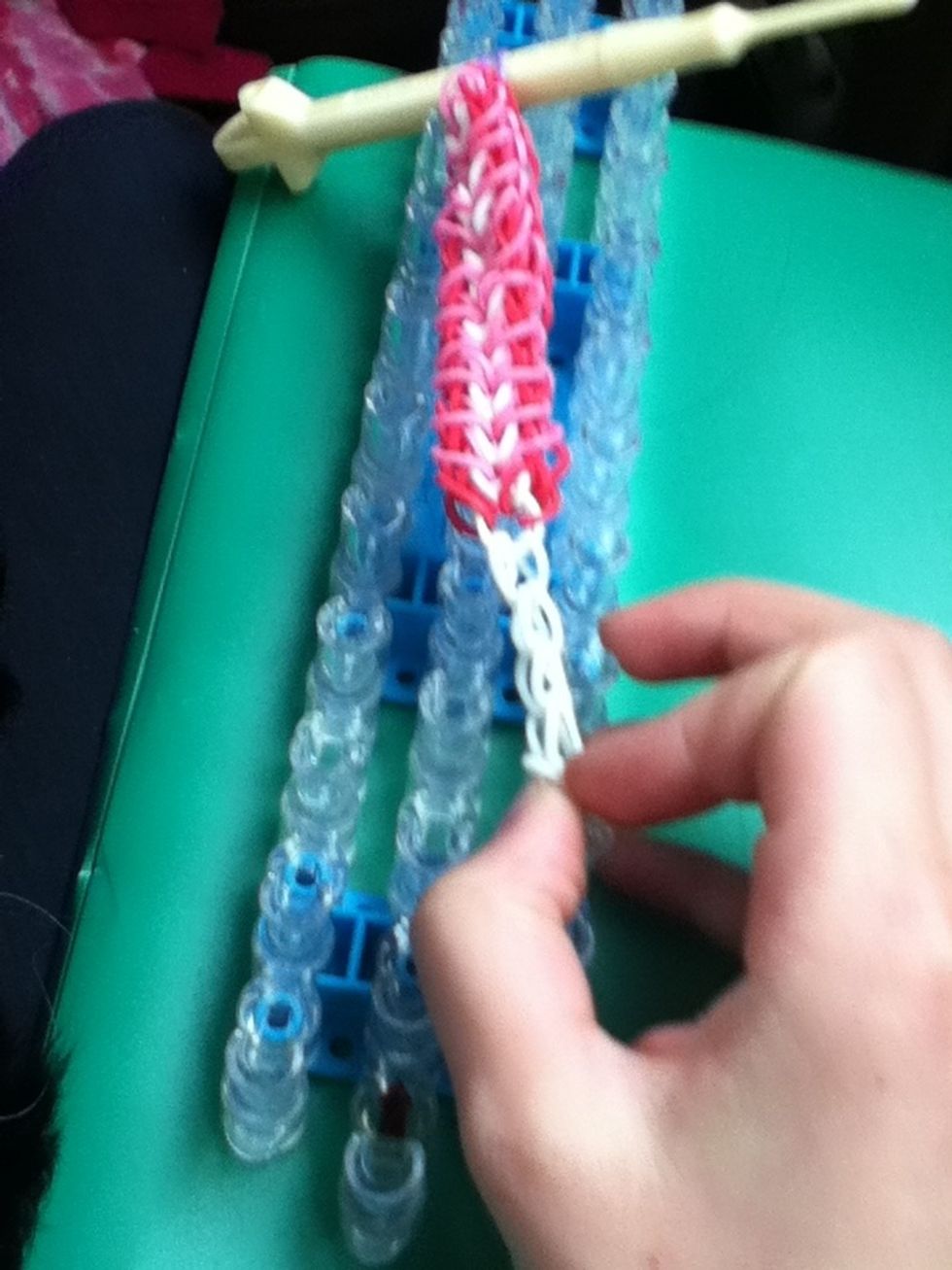 Now pull off the extension just like the bracelet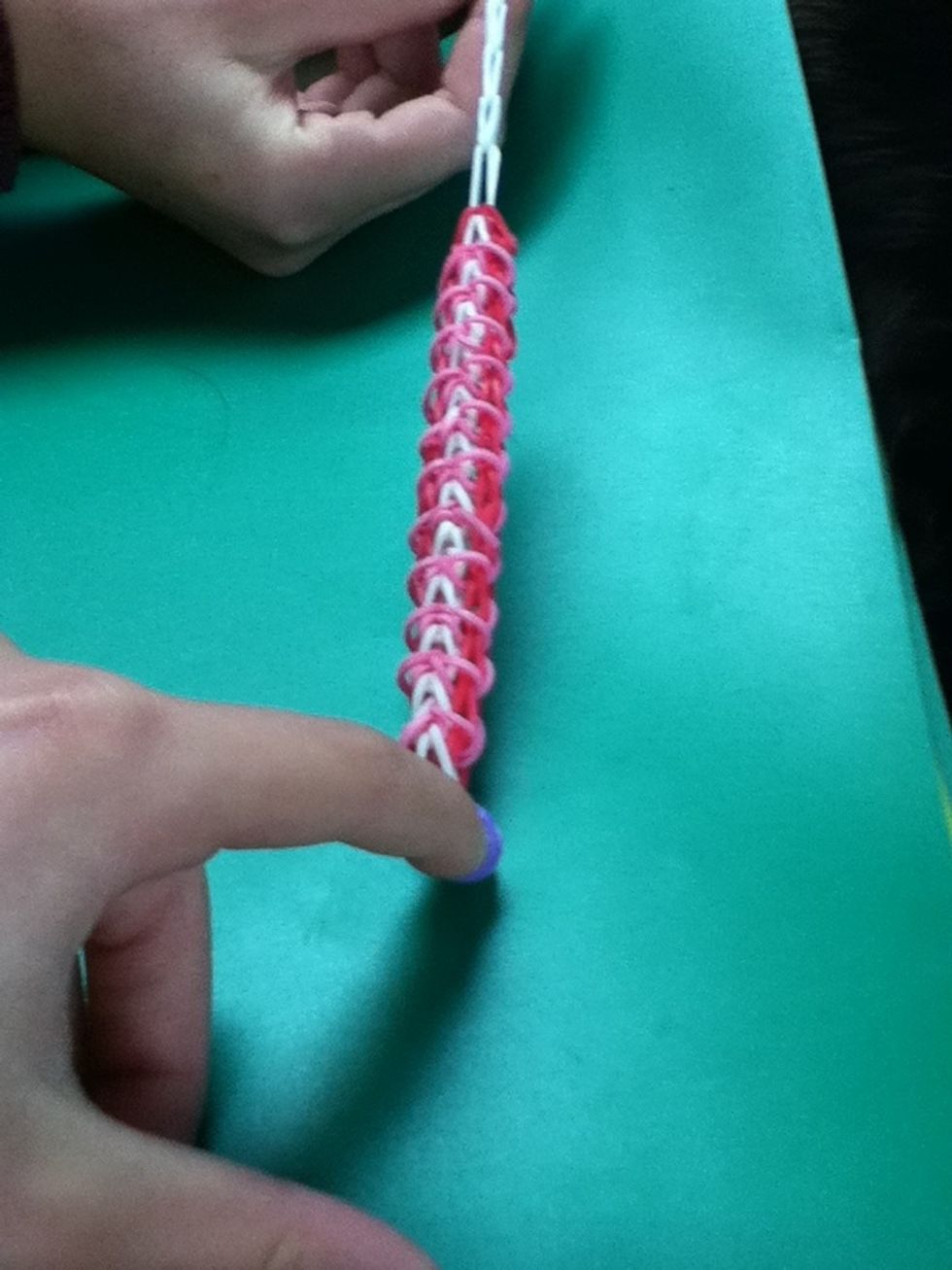 Now pull it off the hook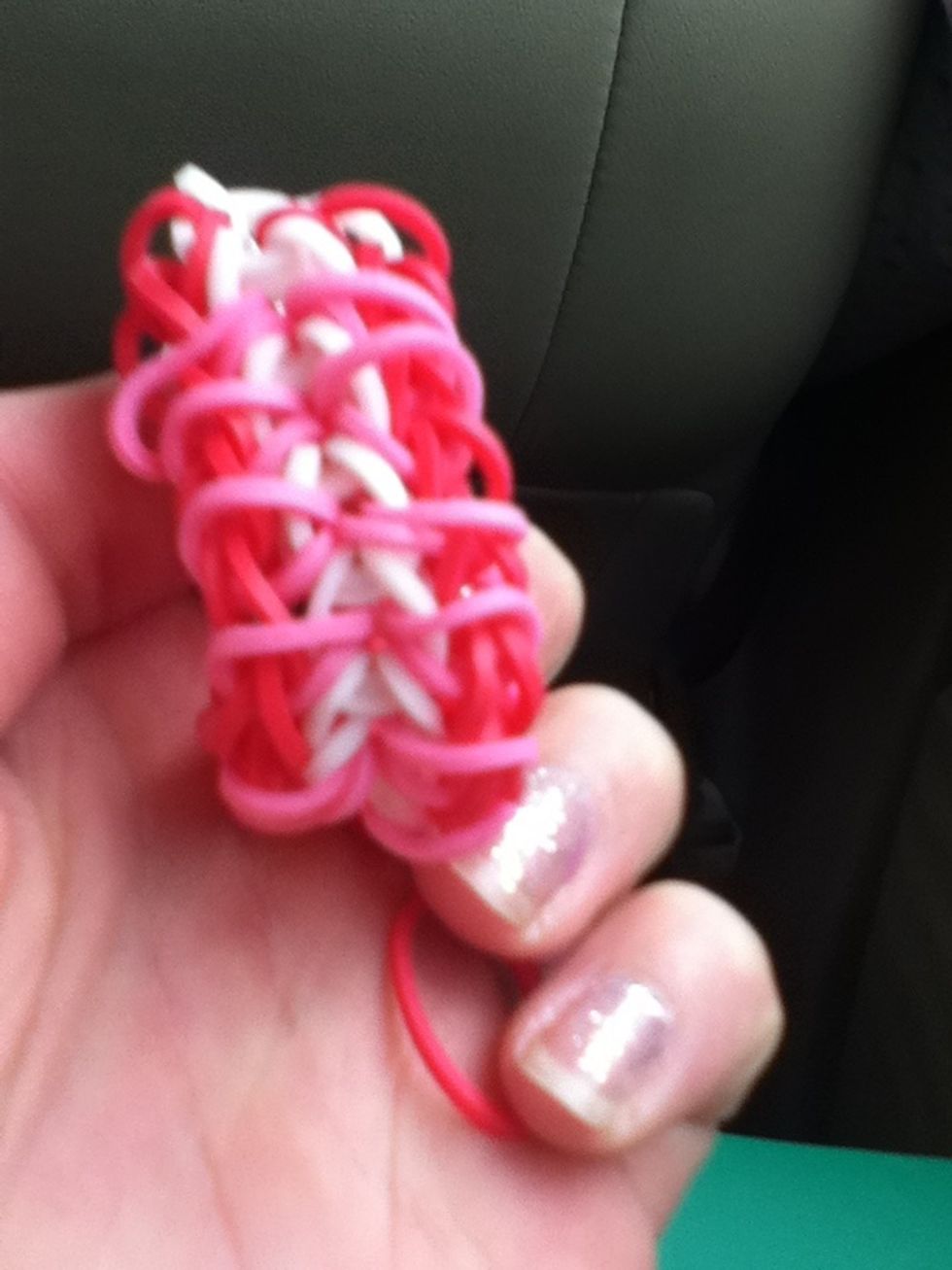 And your done!!!
1.0 Rainbow loom
Get rainbow rubber bands