How to make a zico coconut water fruit smoothie
Just 4 ingredients. Serving size is a 20 ounce smoothie. Only 1 WW pro point.
38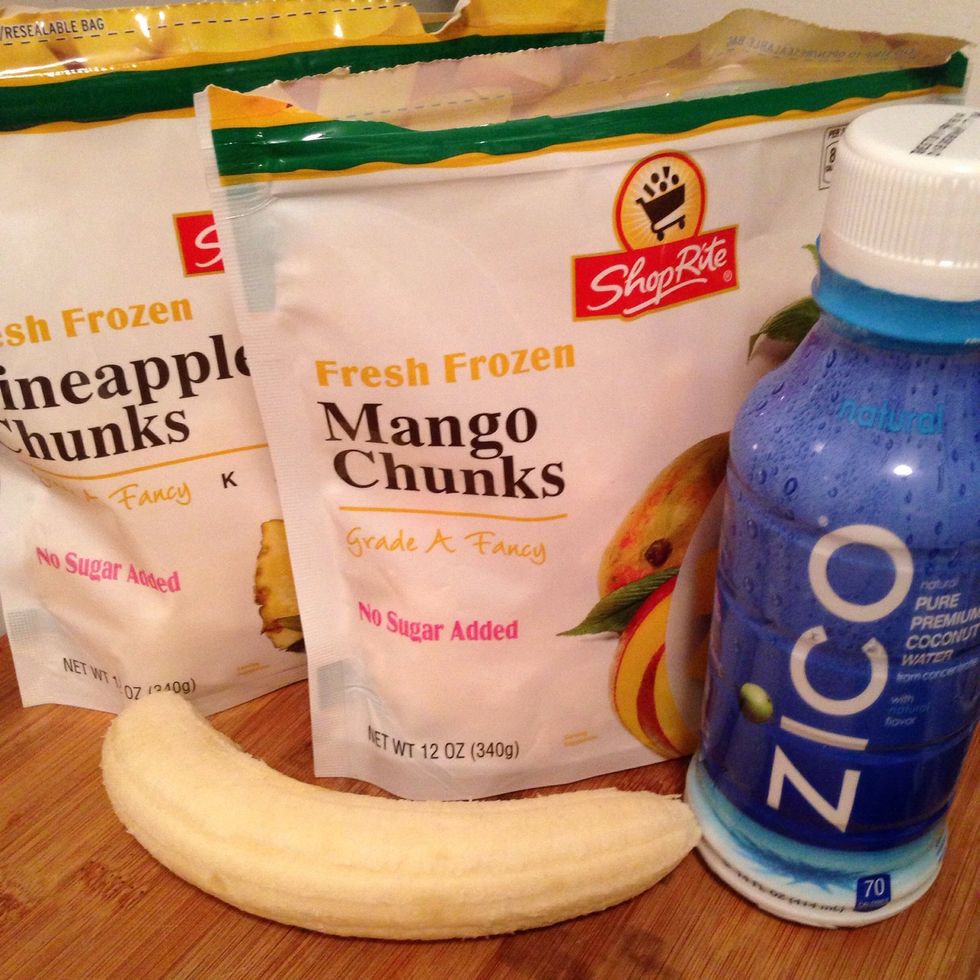 Shortcut: Use frozen fruit & then you don't need ice. It's also a time saver & no clean up.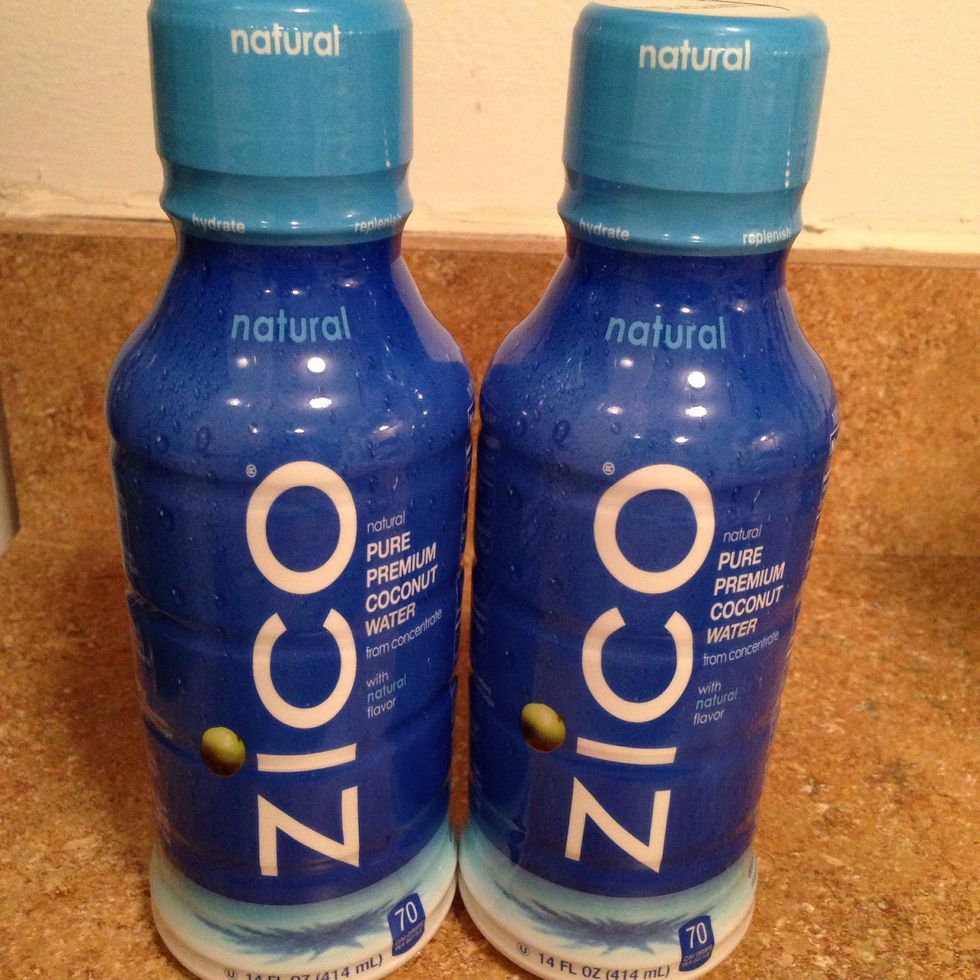 I prefer using Zico coconut water because of it's natural taste & it's only 1 Weight Watchers pro point. You can use less than 1 bottle if you want to add more fruit for a thicker smoothie.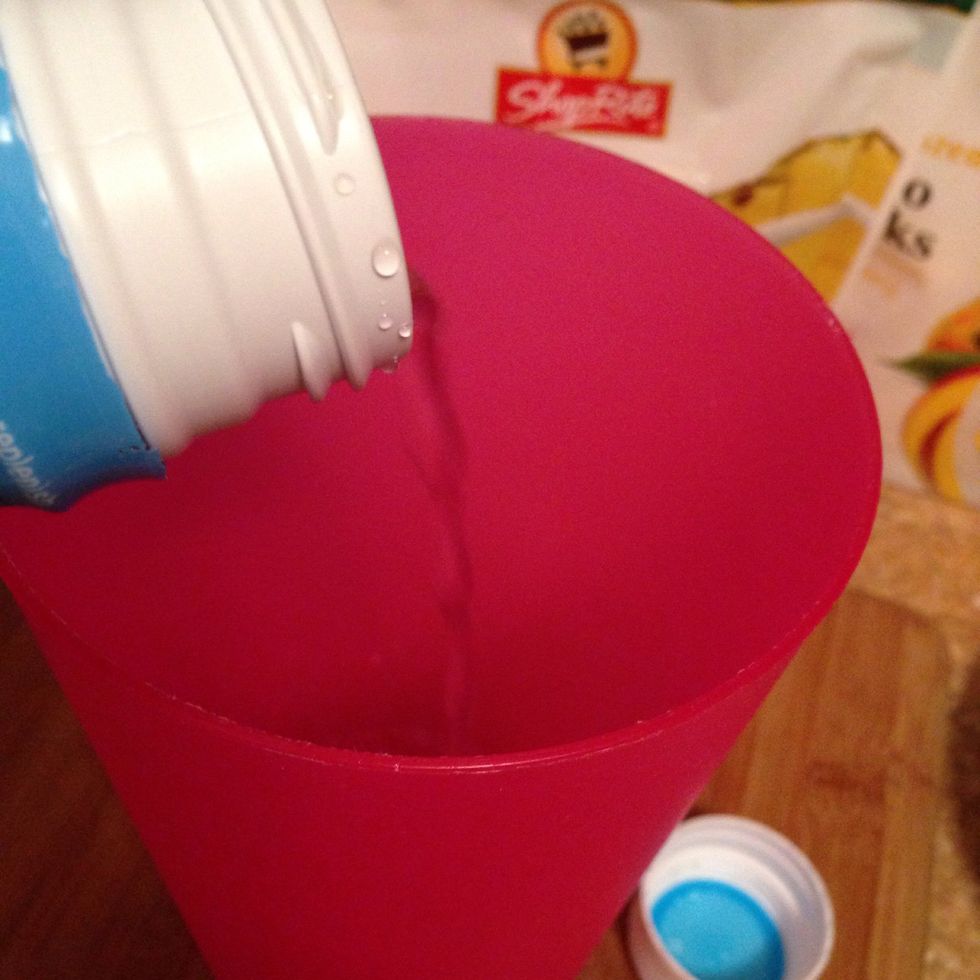 Add 1 (14oz) bottle of Zico coconut water. I use a hand blender that's why I'm using a tall cup for blending.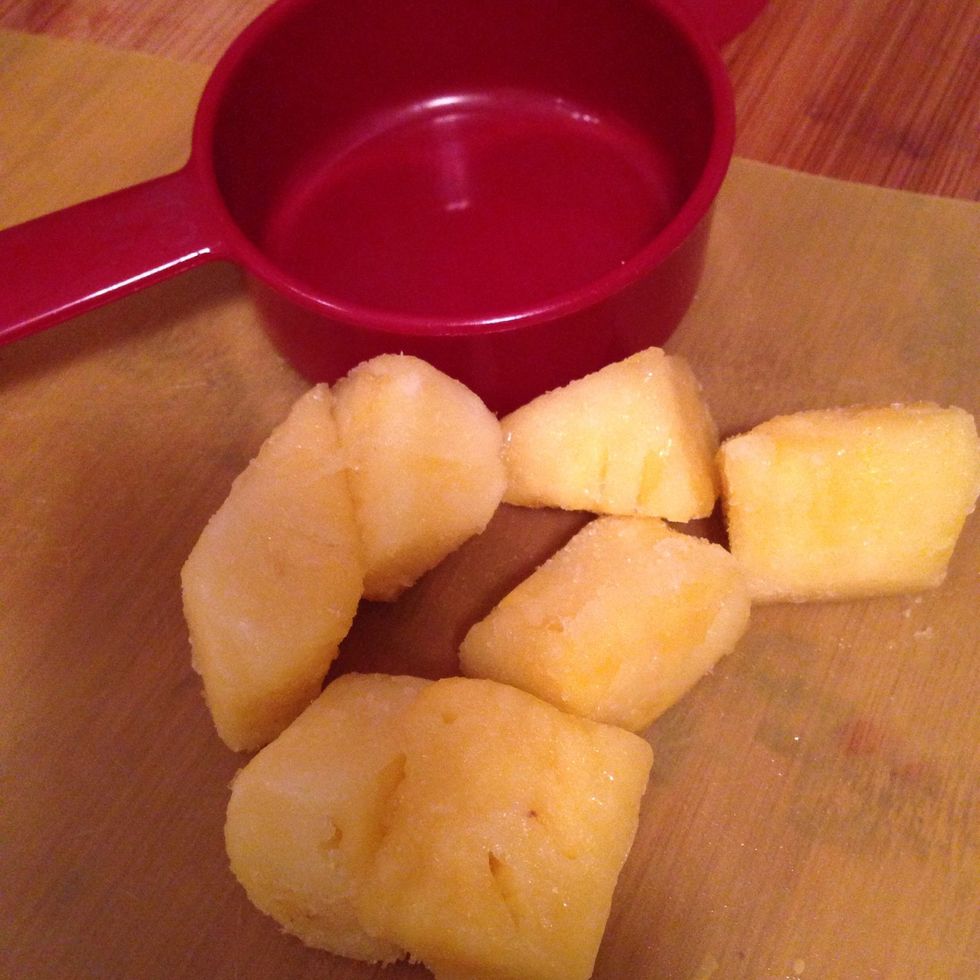 Add 1/2 cup of frozen pineapple. I often cut them up smaller so the hand blender works faster.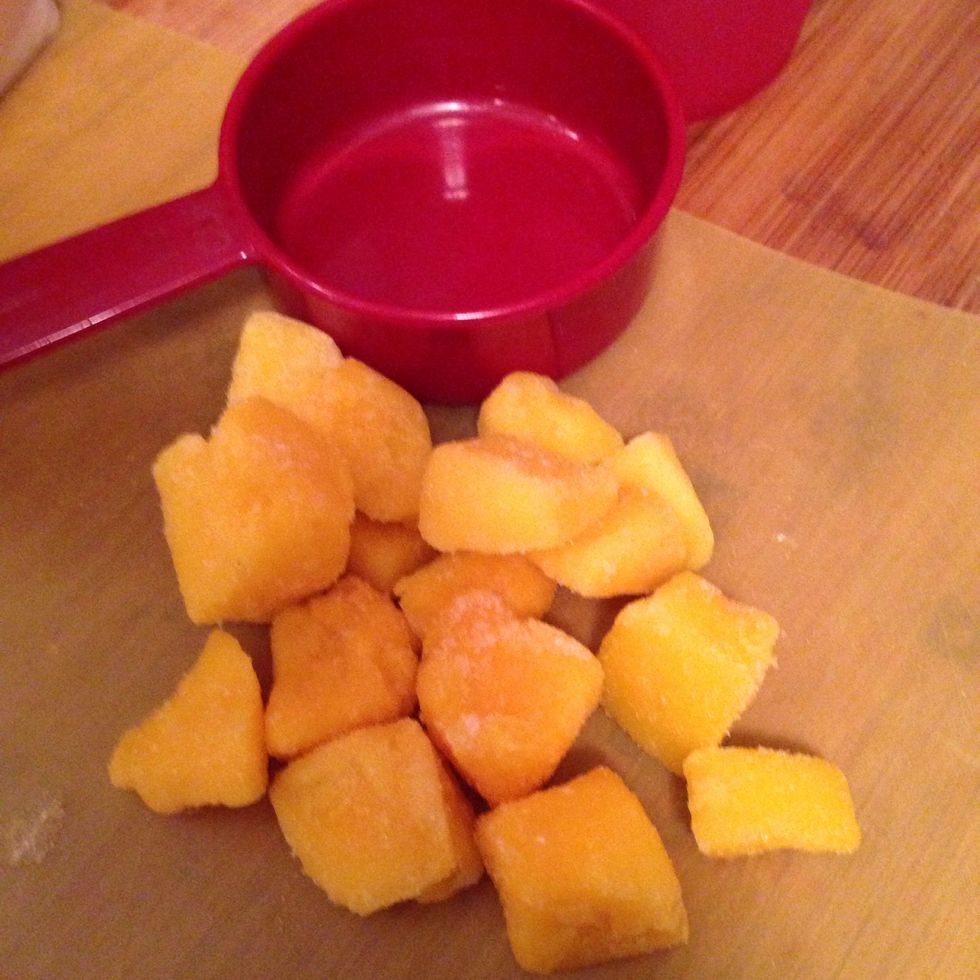 Add 1/2 cup of frozen mango.
This is one of my favorite kitchen gadgets, the Hamilton Beach hand blender. It's cheap, gets the job done quickly, & there's very little cleanup which means time saved!
I pour it into a Rubbermaid 20 ounce water bottle. It did make a full 20, but I just had to steal a sip!
1/2c Frozen Pineapple
1/2c Frozen Mango
1.0 Banana
14.0oz Zico Coconut Water