Make a 'Z' Fold Greetings Card W/Market Street Kit
30
Create a 13cm square card blank from white cardstock.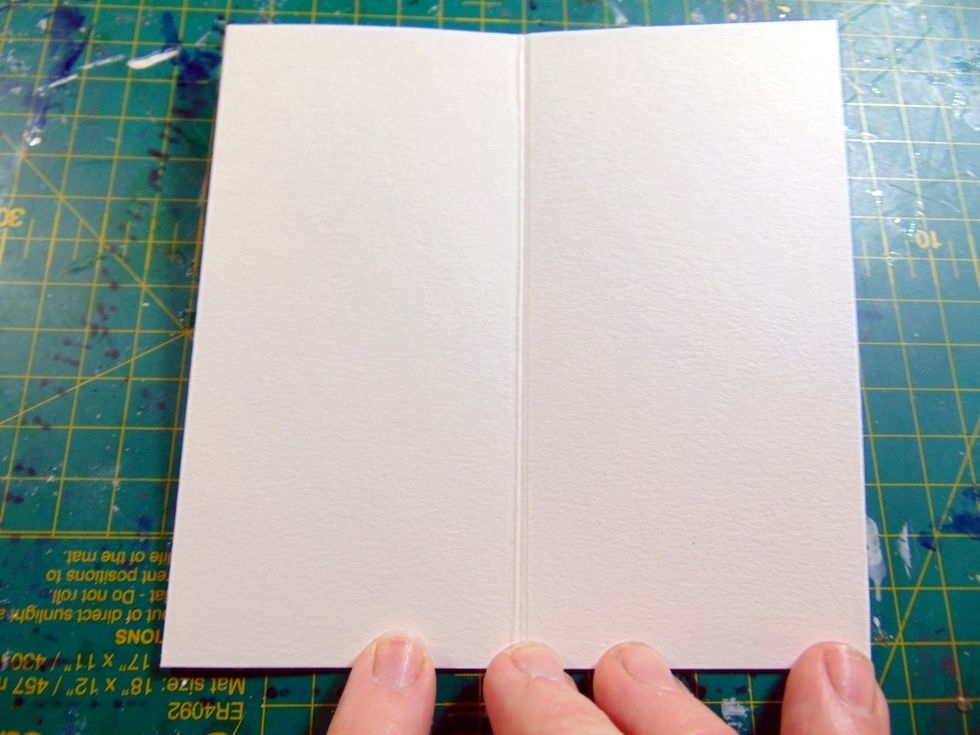 Fold the card front in half back on itself to create a 'z' fold card........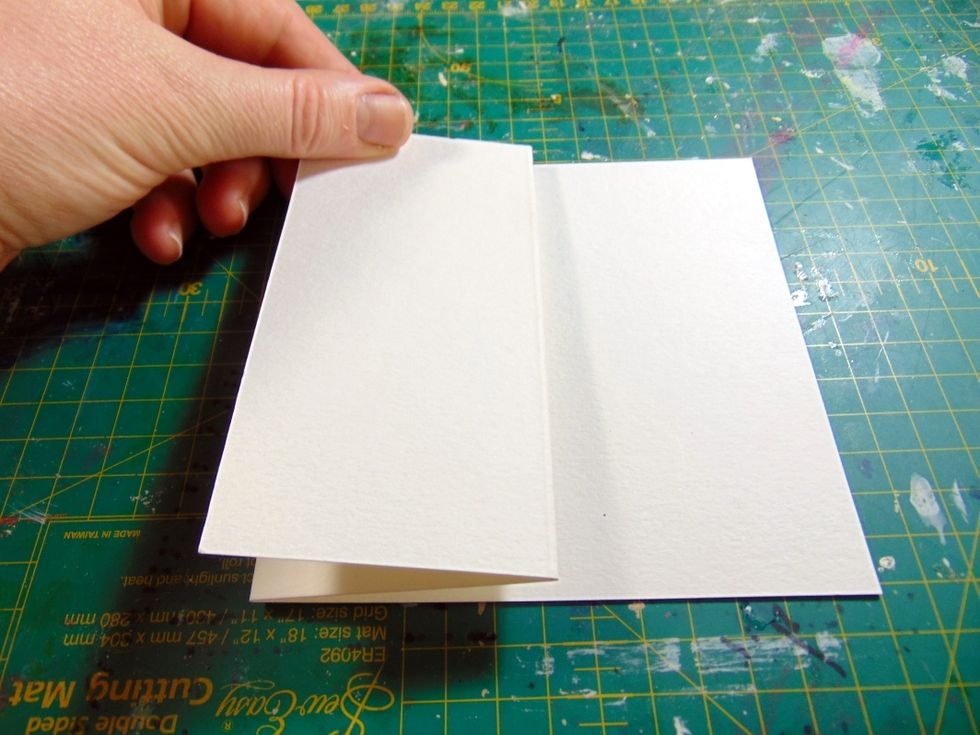 ..... So it looks like this.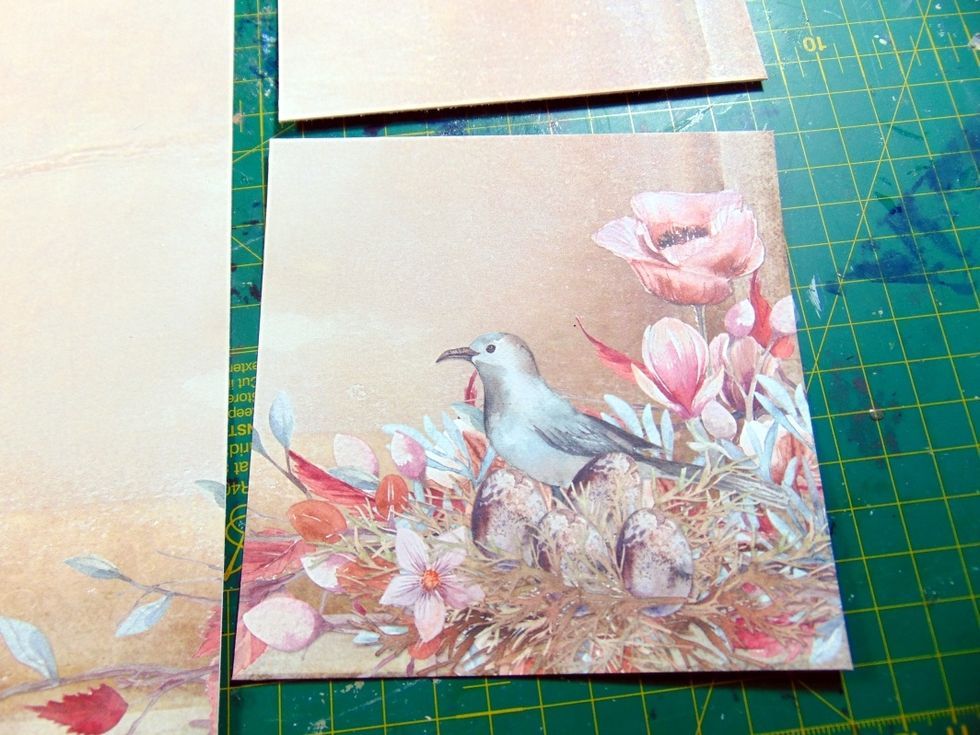 Cut a 12cm square piece from the 'Conservatory' paper that has the bird in it.
Distress edges and mount on pink cardstock cut at 12 1/2cm square. Distress the pink cardstock.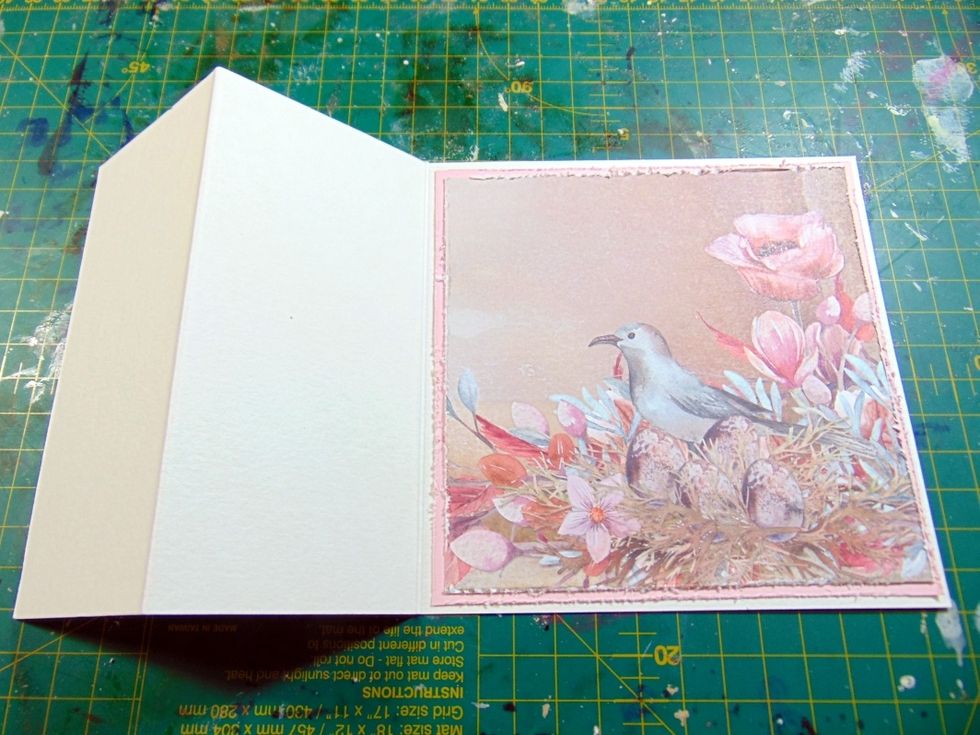 Fix to the inside of the card.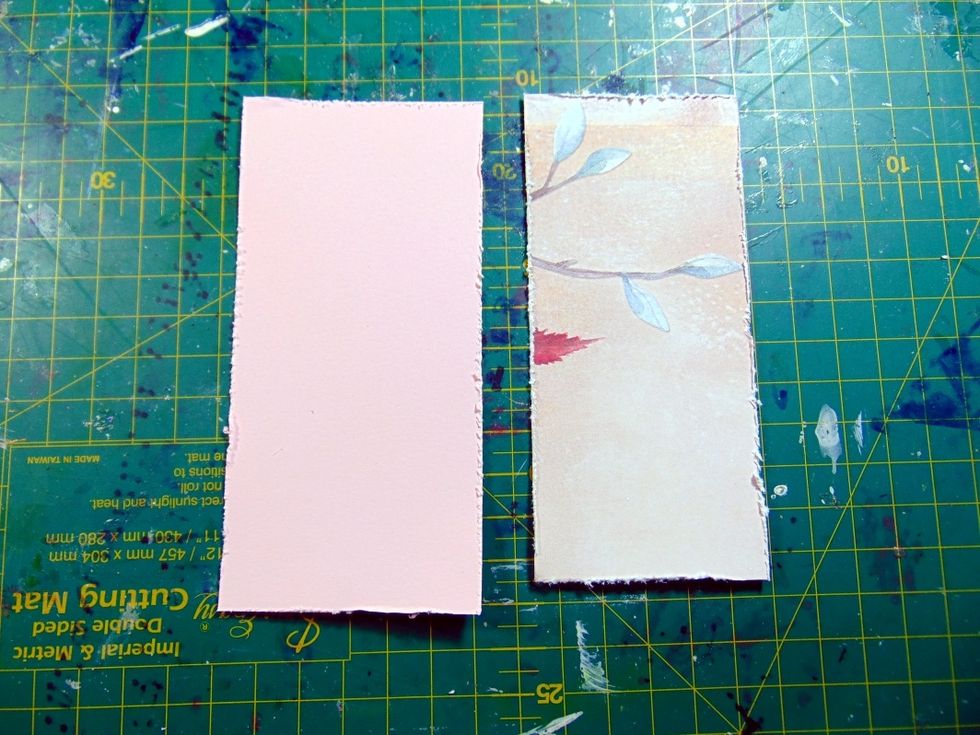 Cut a piece 12x5.5cm from the 'Conservatory Paper. Cut a piece of pink cardstock 12.5x6cm. Distress edges.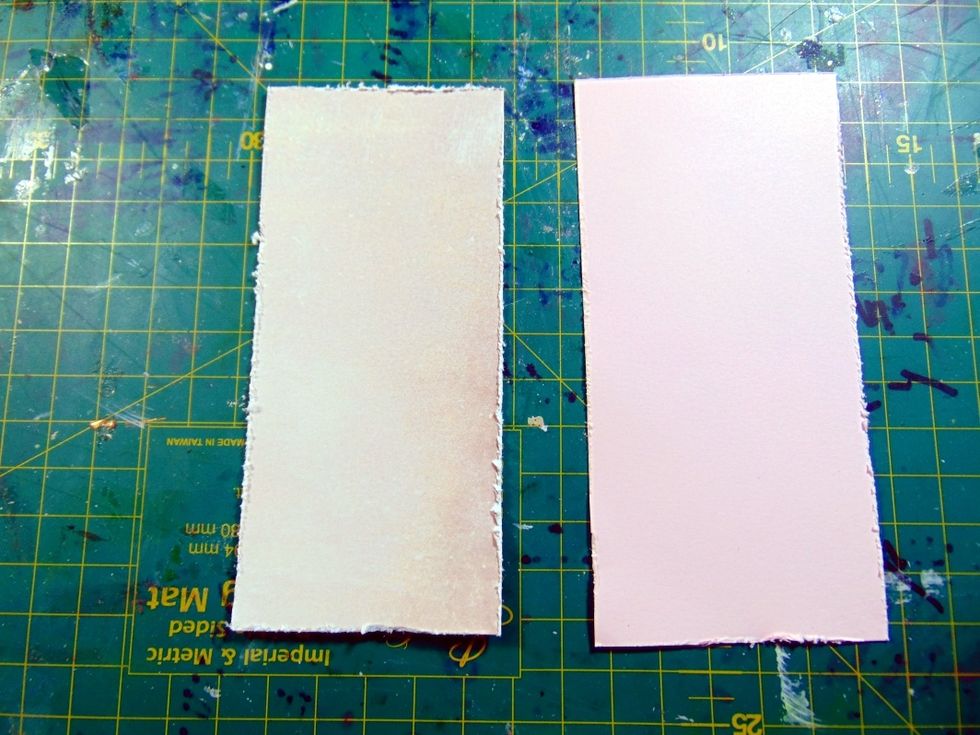 Repeat the last process again........
........and fix to the middle panel of the card.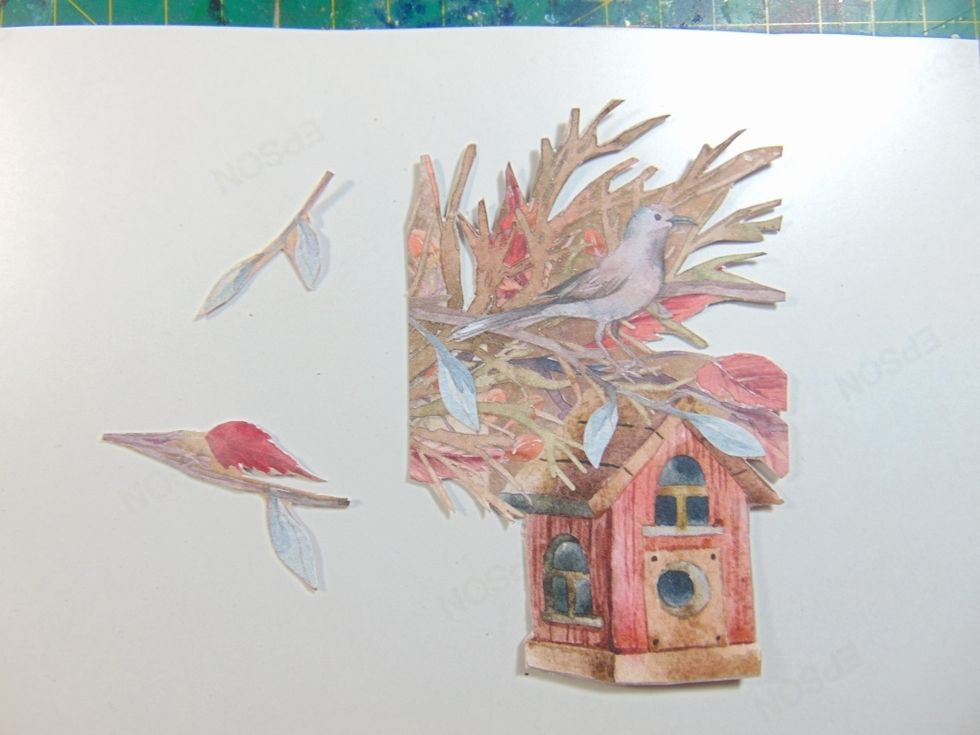 Fussy cur the birdcage with the bird and branch from the 'Conservatory' paper. And a couple of extra branches.
Pop the birdcage and branches up with sticky foam dots and fix to the front of the card. (folded back piece) Slot the extra 2 branches in, one at top and one hanging down side of birdhouse.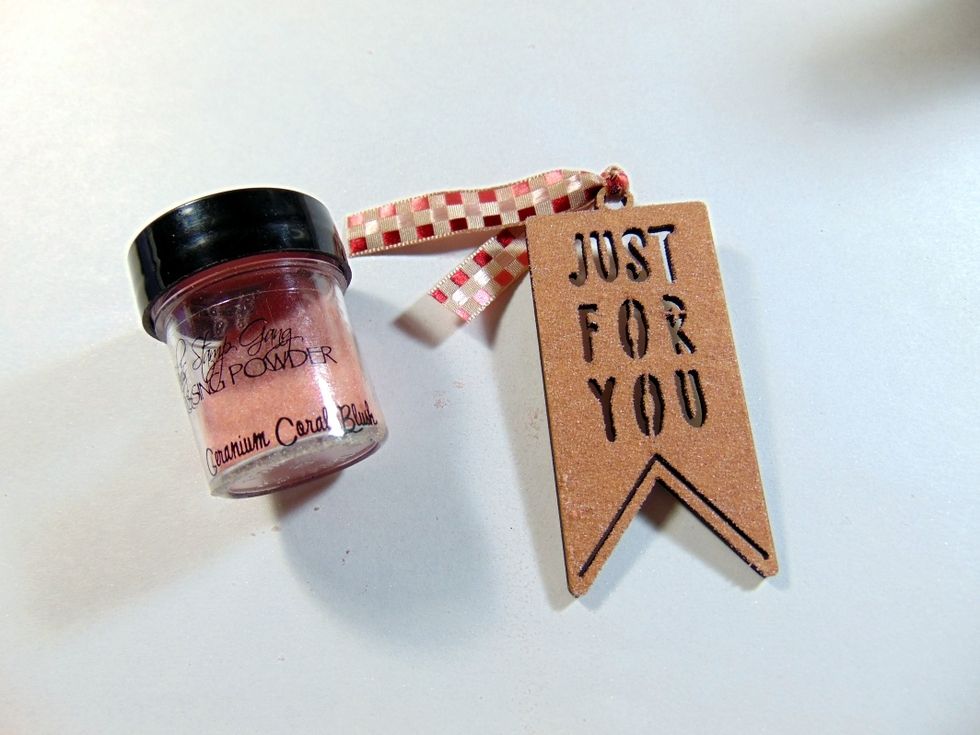 Take the wood sentiment and emboss with embossing powder. I did 2 coats. Attach a coordinated ribbon tie.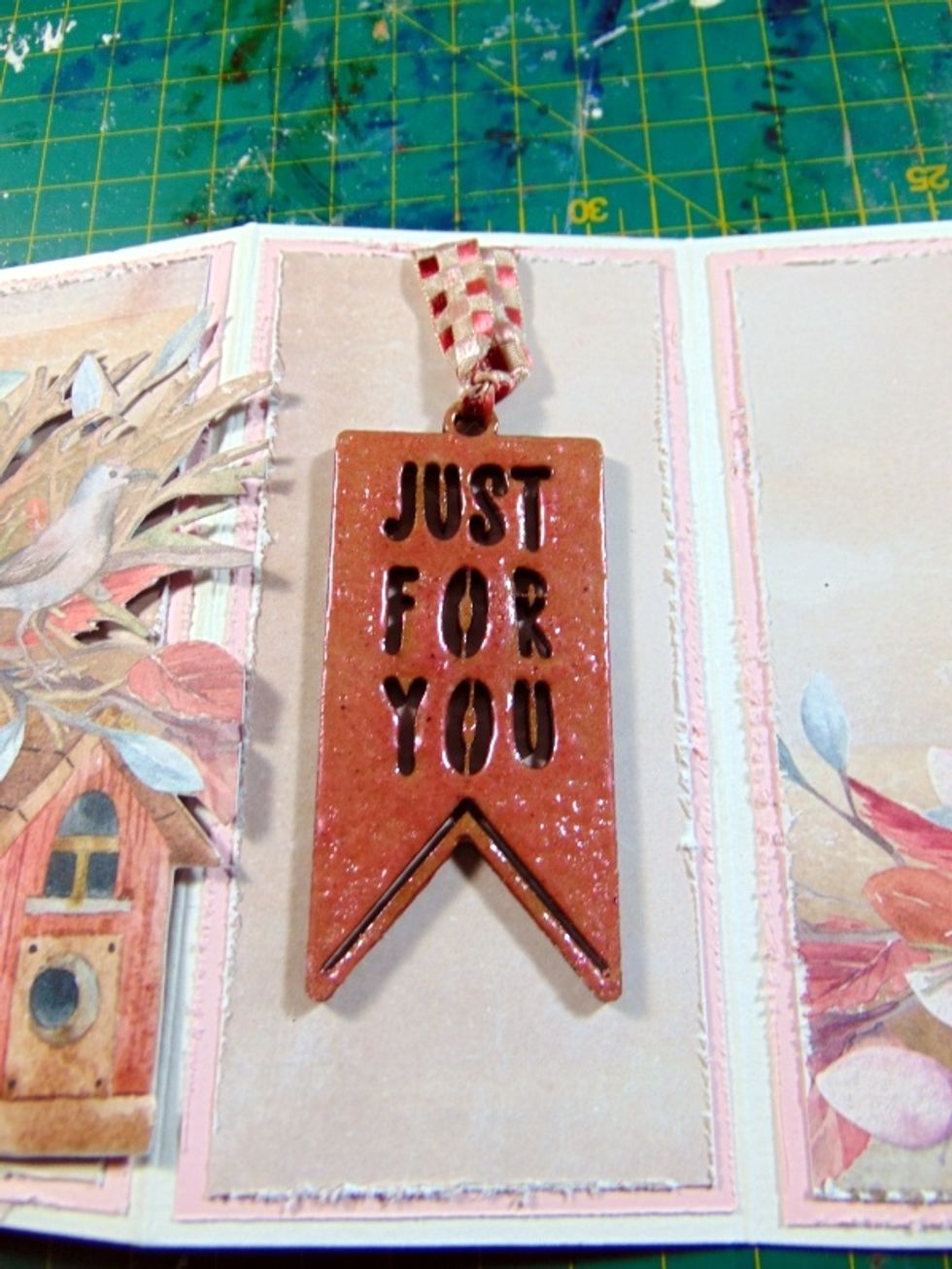 Fix sentiment to the middle panel and fold & poke ribbon ends under the top paper layer.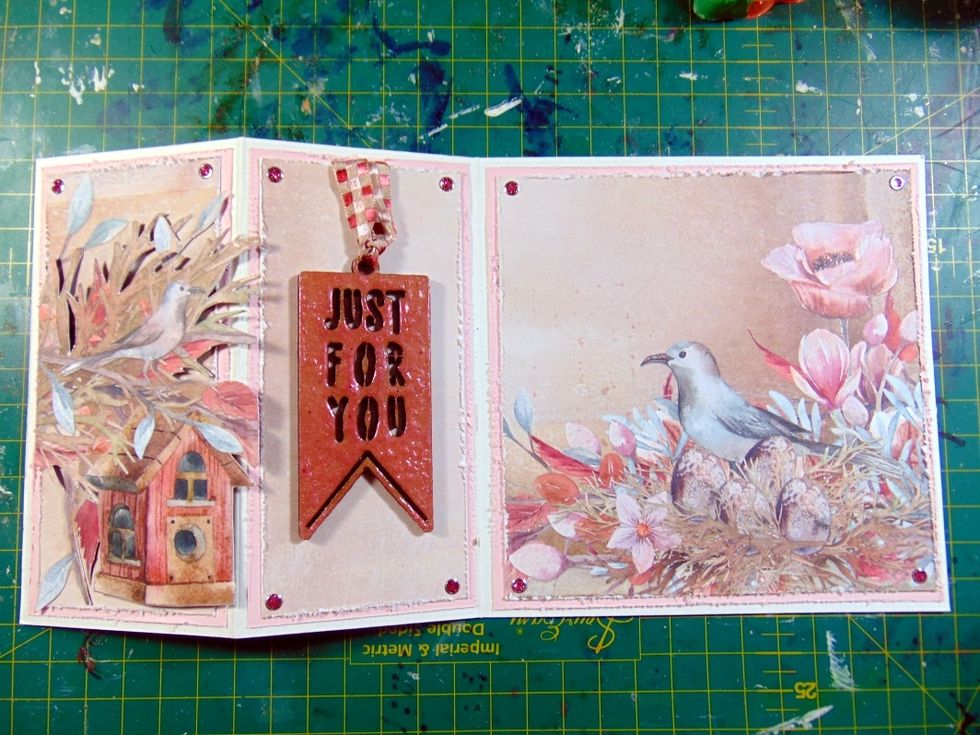 Add some Glitter dot stickers to the corners.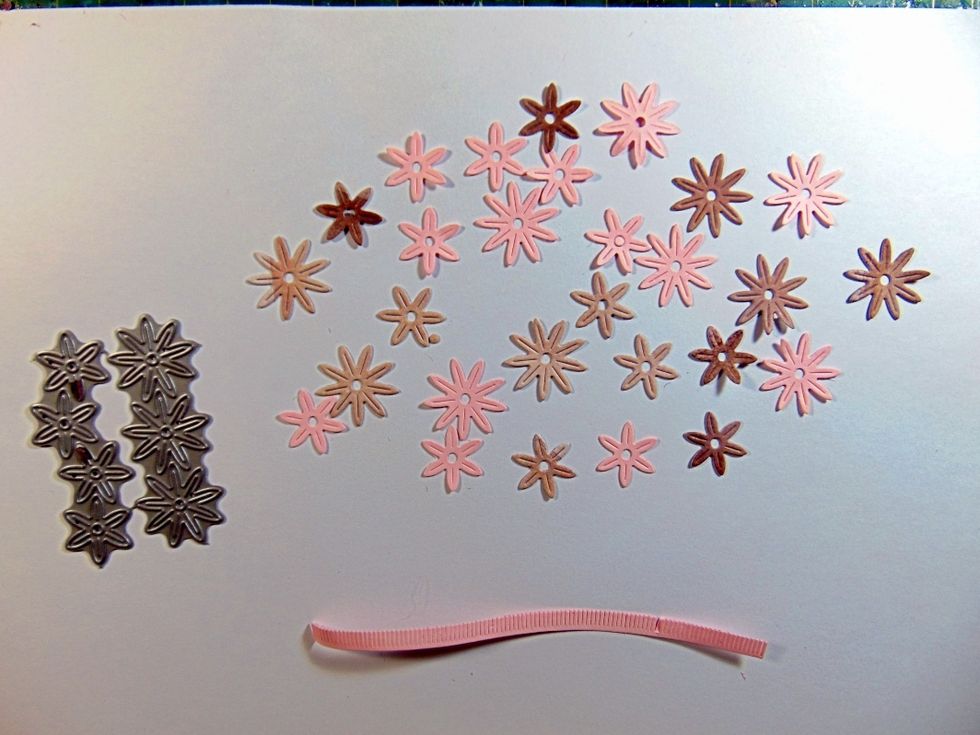 Make 5 very small flowers with from the leftover pieces of pink cardstock and 'Conservatory' paper and a flower die.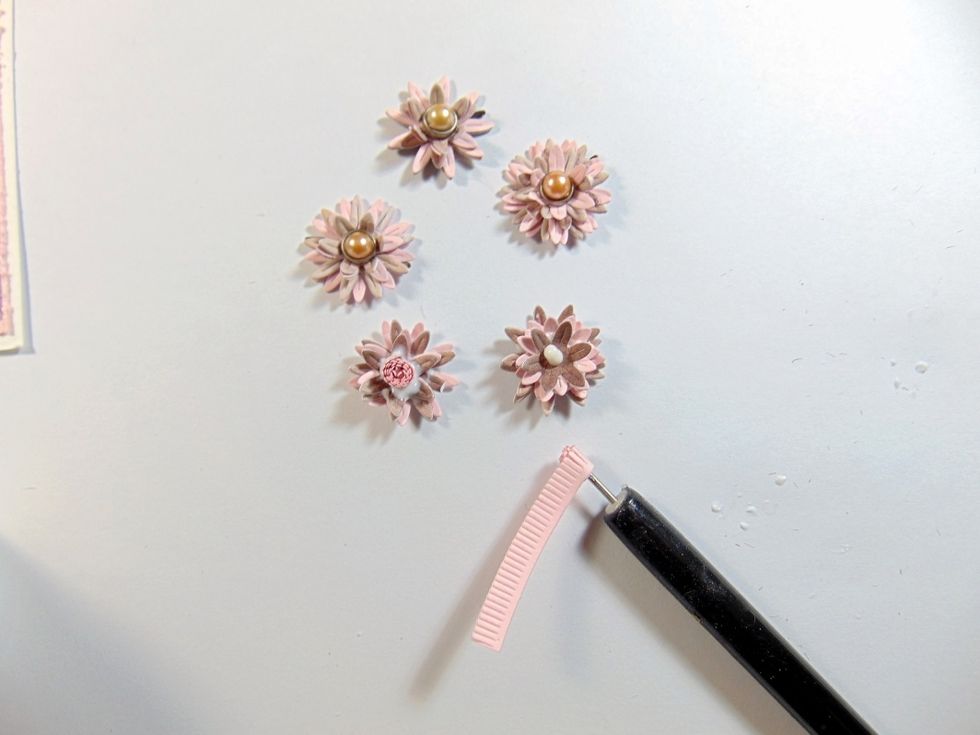 Layer up the different colour paper flower layers. I did 3 small and 3 large layers to a flower. I did 3 flowers put together with brads and 2 made with a stamens die. Mould shape whilst assembling.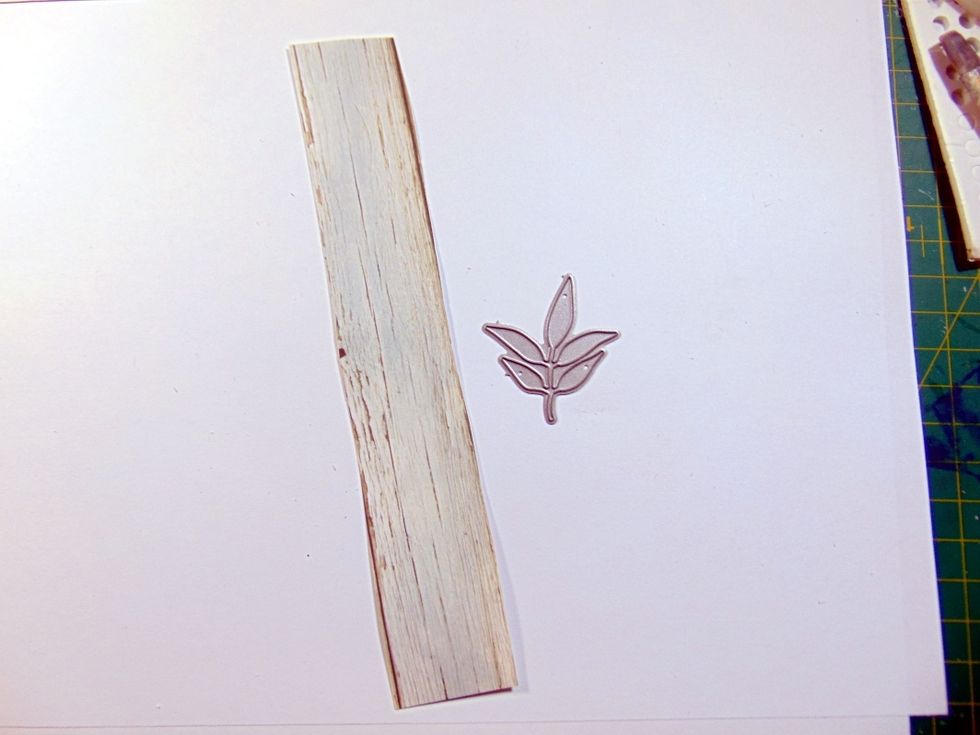 Using a strip of blue wood panel from the Kaisercraft Barber Shoppe 'Comb' paper and a leaf die, make some leaves.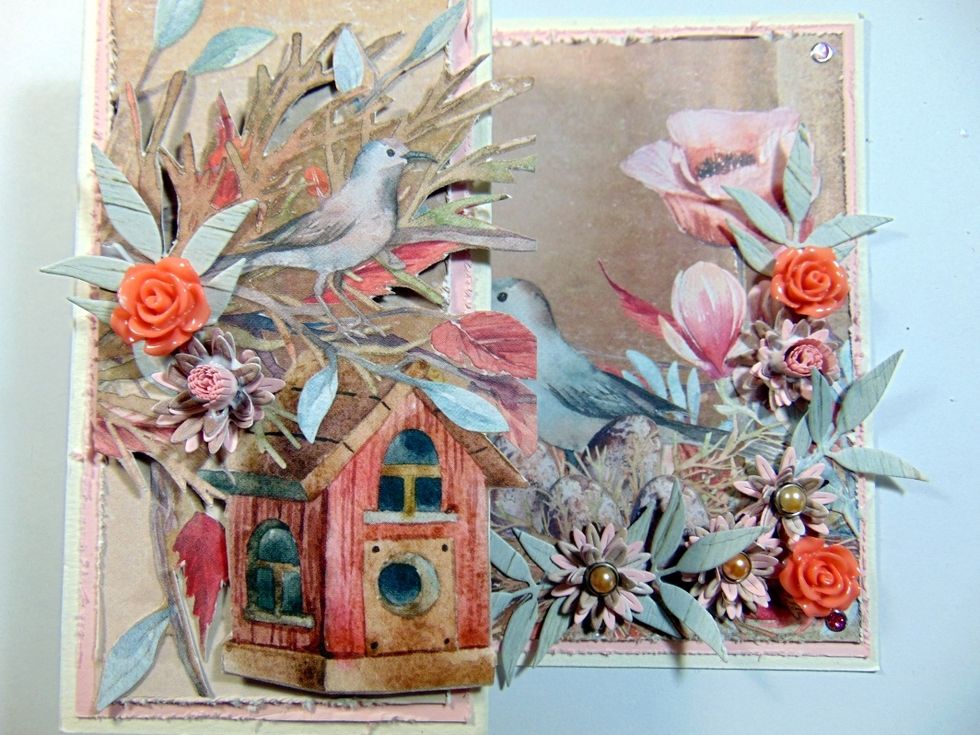 Now slot in the leaves under the flowers.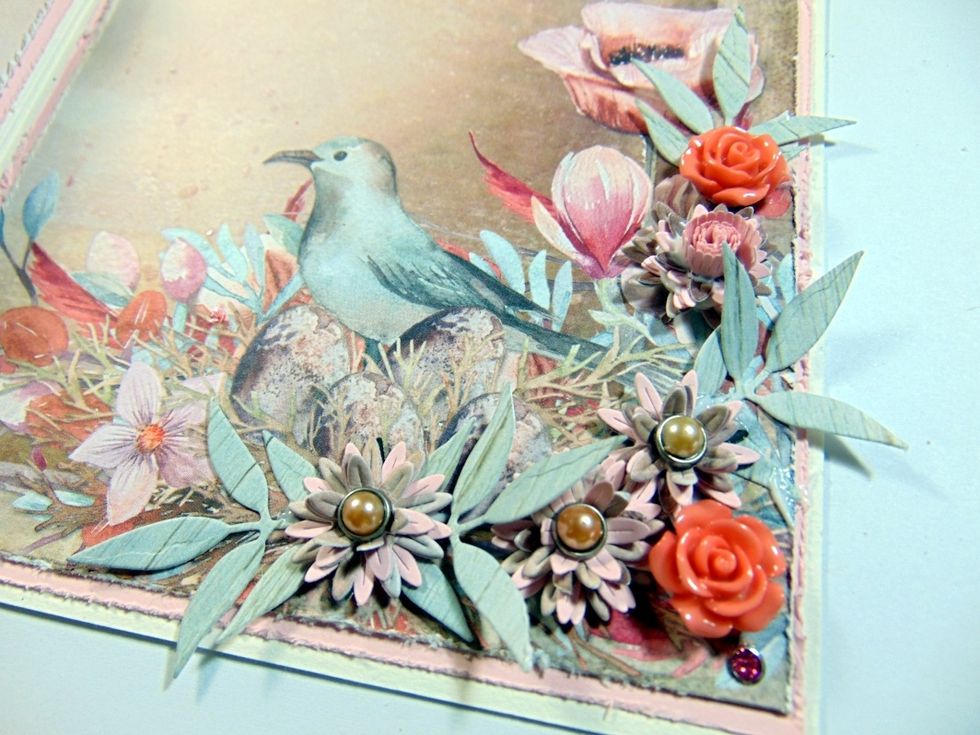 When the stamens are dry on the made flowers spread the stamens out.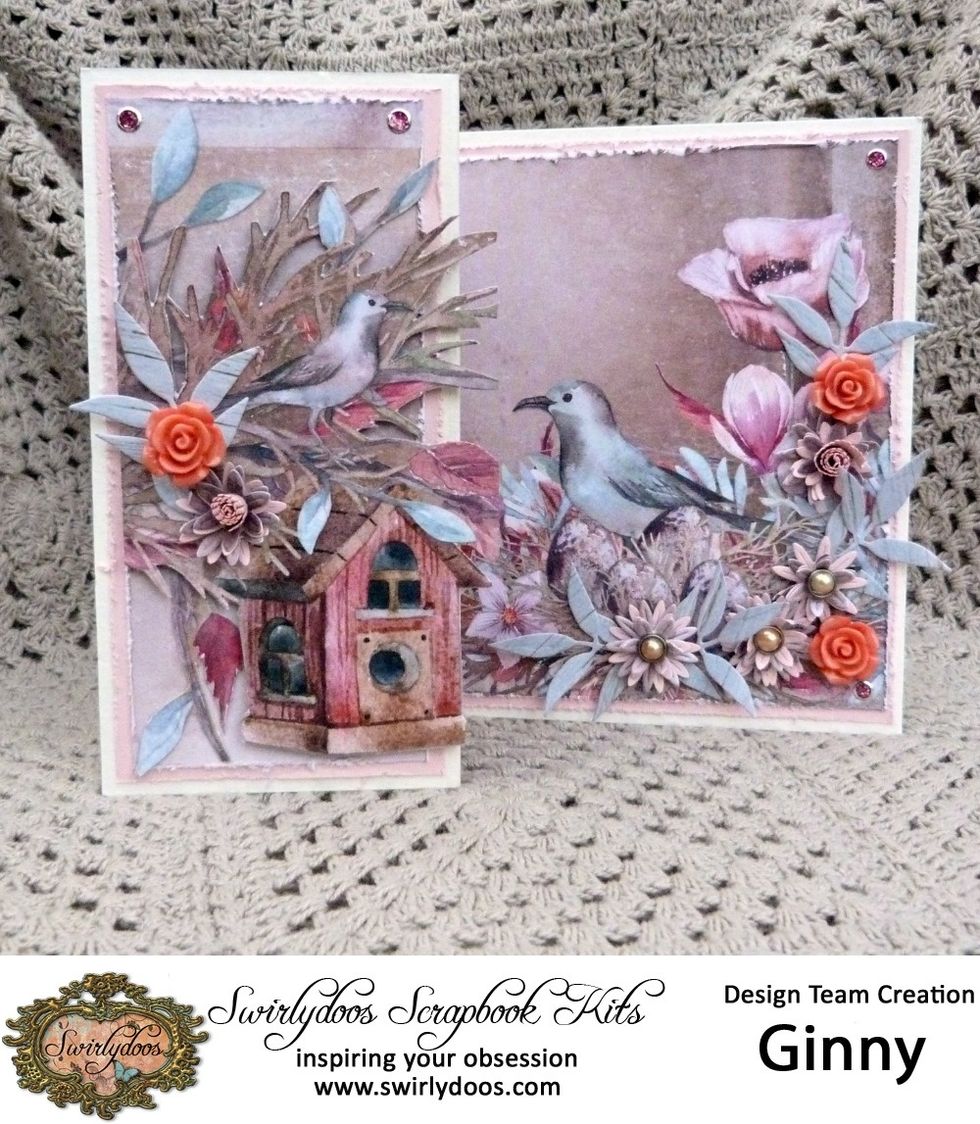 I left the bare space in the top left of the inside pattered paper for a personal written message.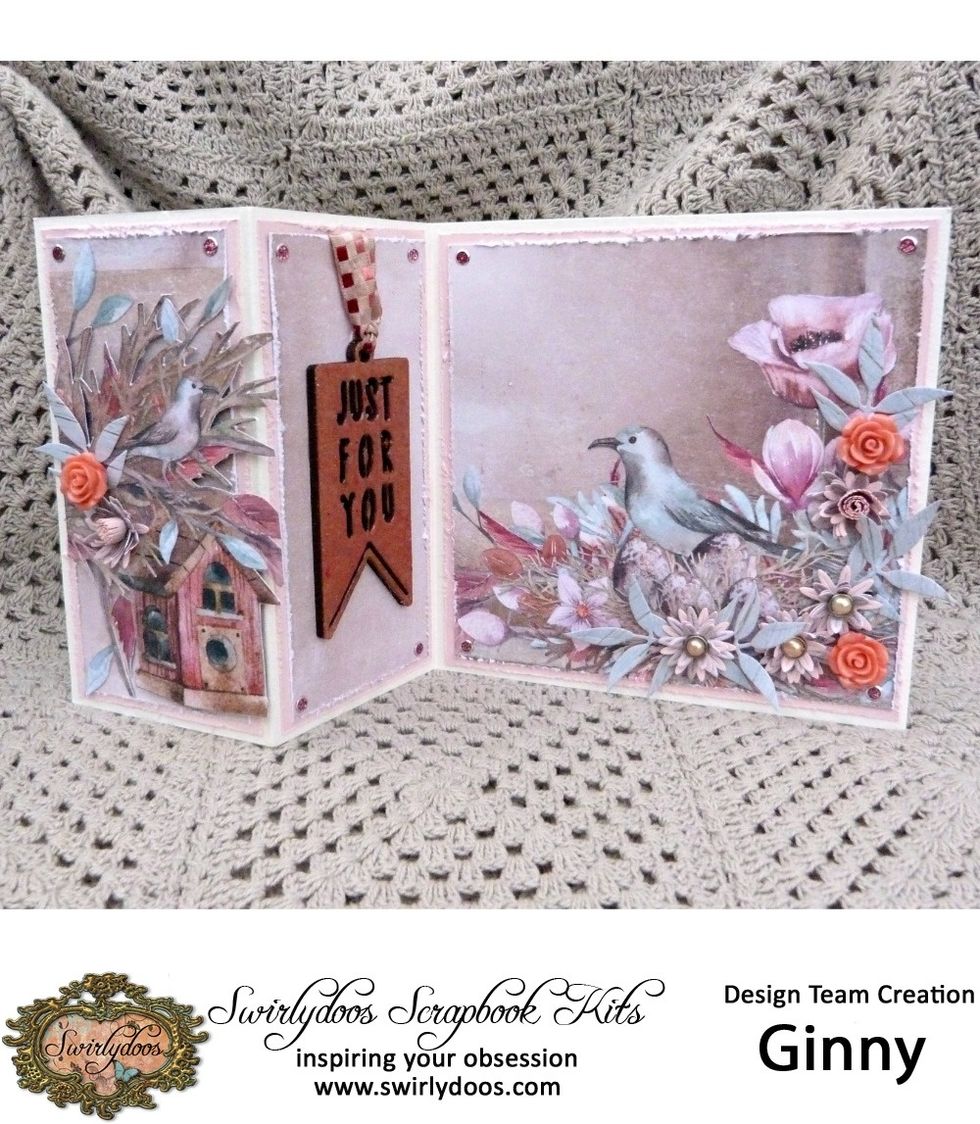 This is a Design Team project created for Swirlydoos Kit Club. For more details on receiving monthly scrapbook kits to your door please visit www.swirlydoos.com
Swirlydoos November Main KIt 'Market Street'
Swirlydoos November Embelishment Add On Kit
Swirlydoos November Flower Add On kit
Swirlydoos November Cardstock Add On kit
Tattered Lace Dies - Foliage
Tattered Lace Dies - Mini Blooms