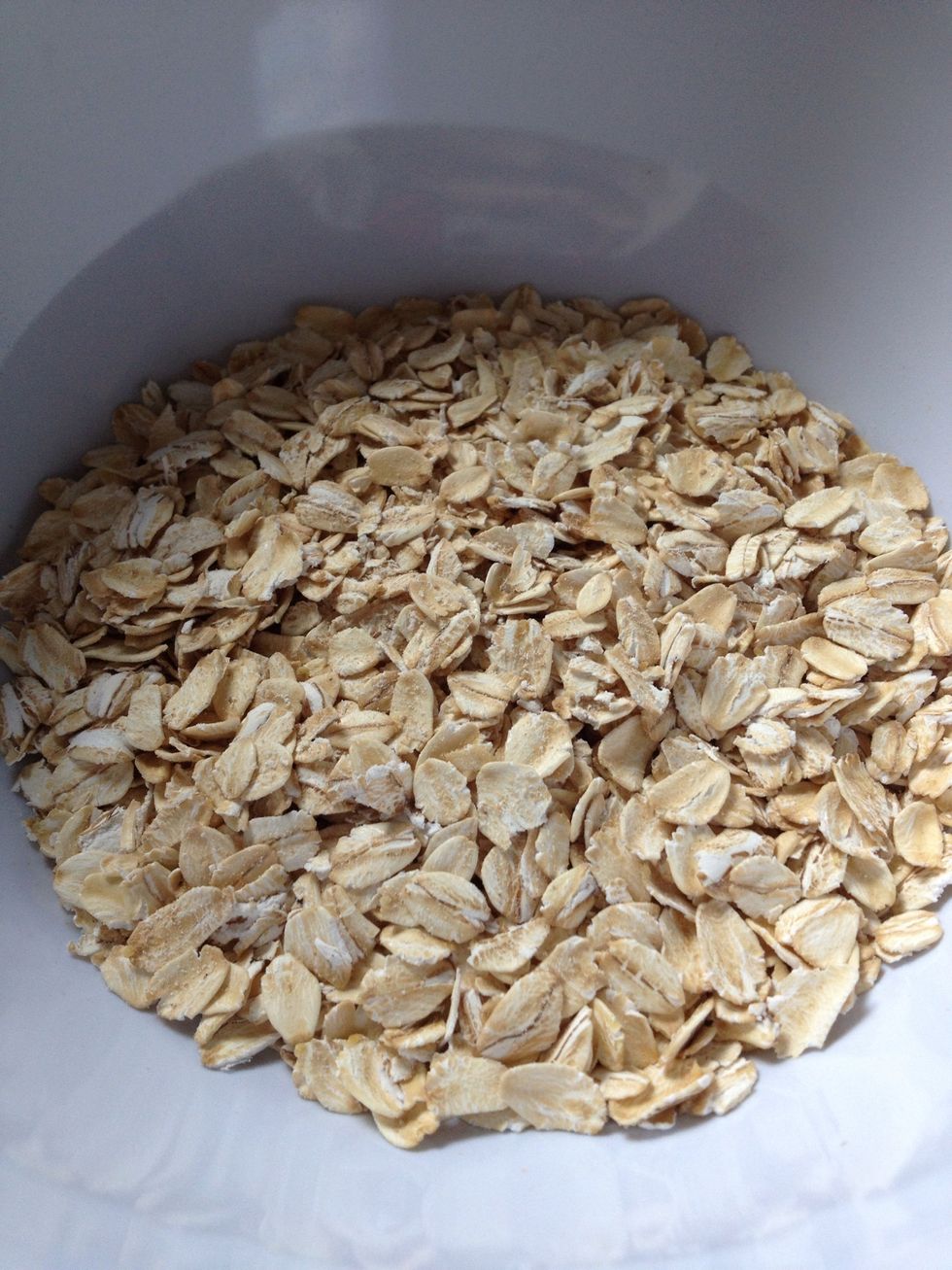 Grab a bowl and pour some oatmeal in. You won't need a lot so I say about one cup an a half.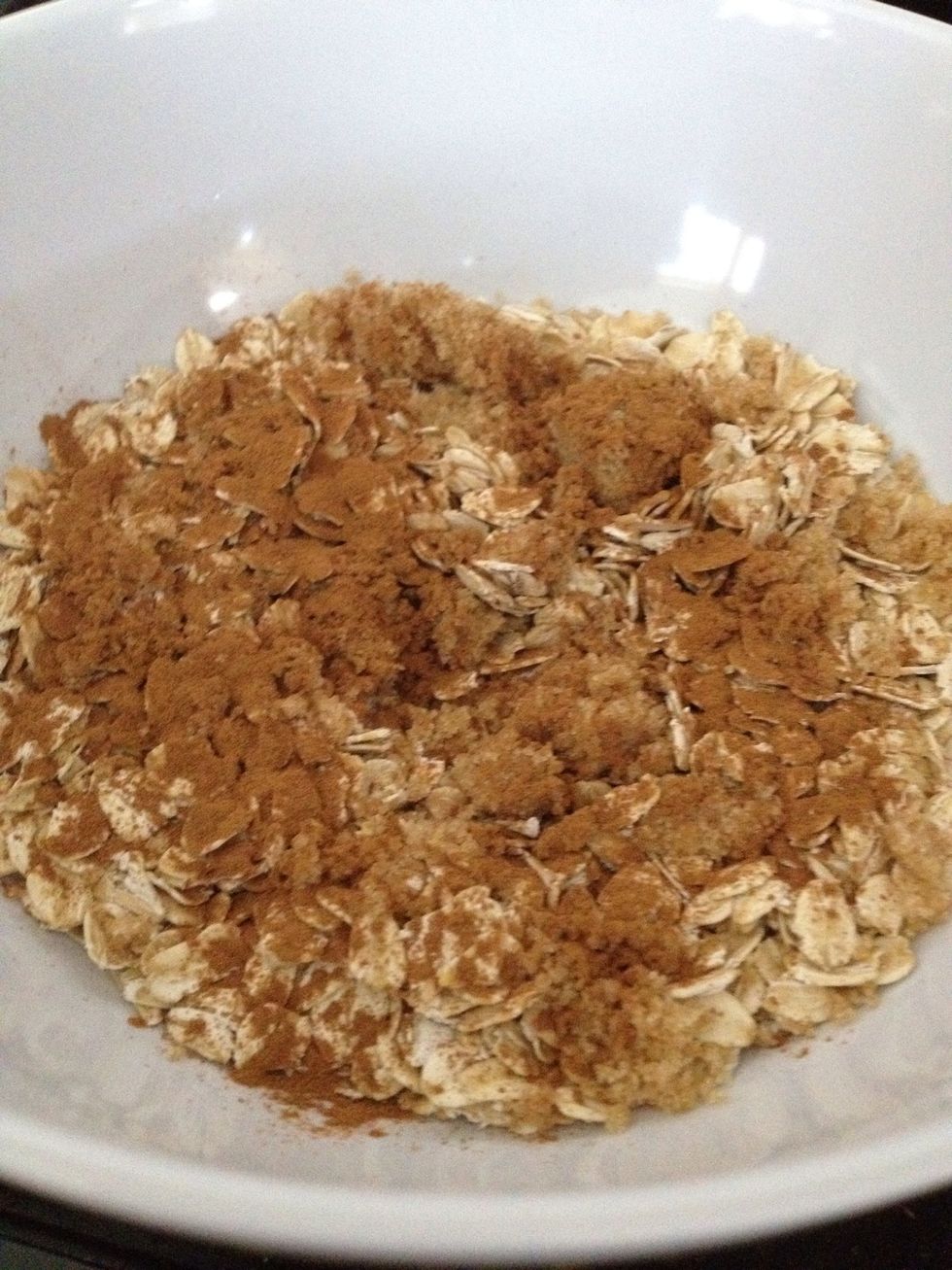 Add some brown sugar and cinnamon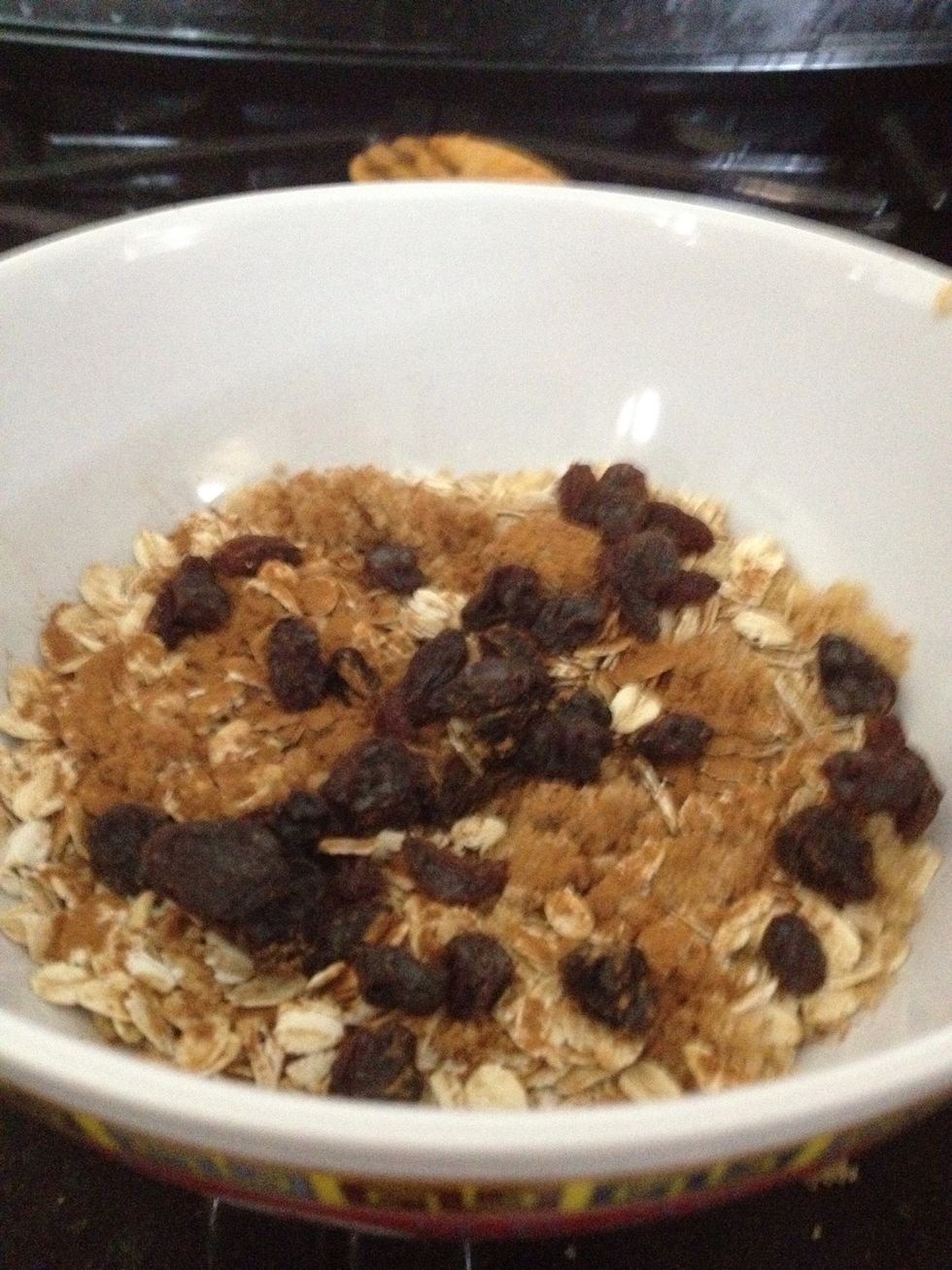 Don't forget the raisins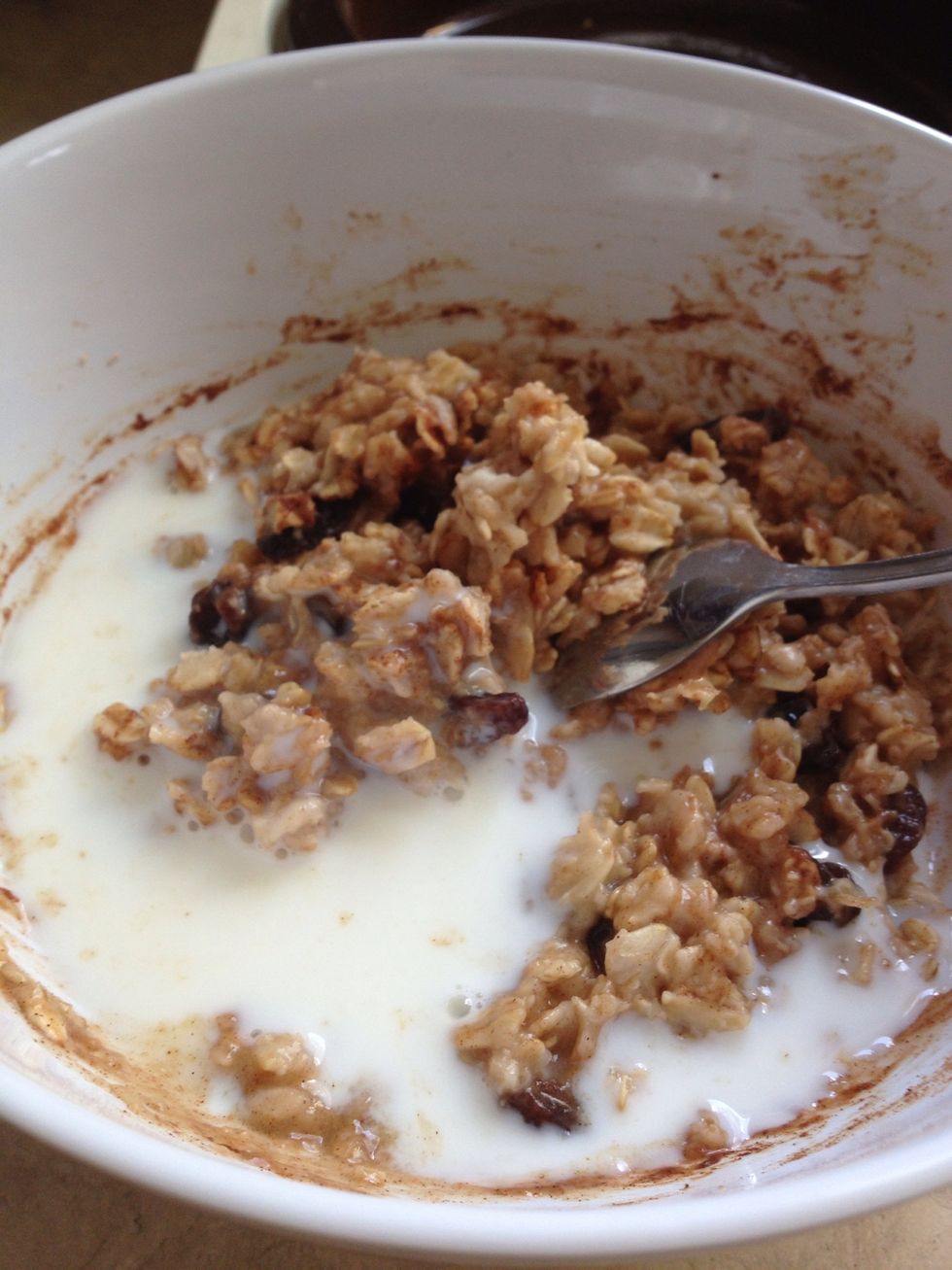 Add water just right below the oatmeal line. Stir the oatmeal. Place the bowl in the microwave for about two mins. When done add a little milk to cool it down. It's so yummy.
Plain oatmeal
Brown sugar
Ground cinnamon
Raisins
Water
Milk