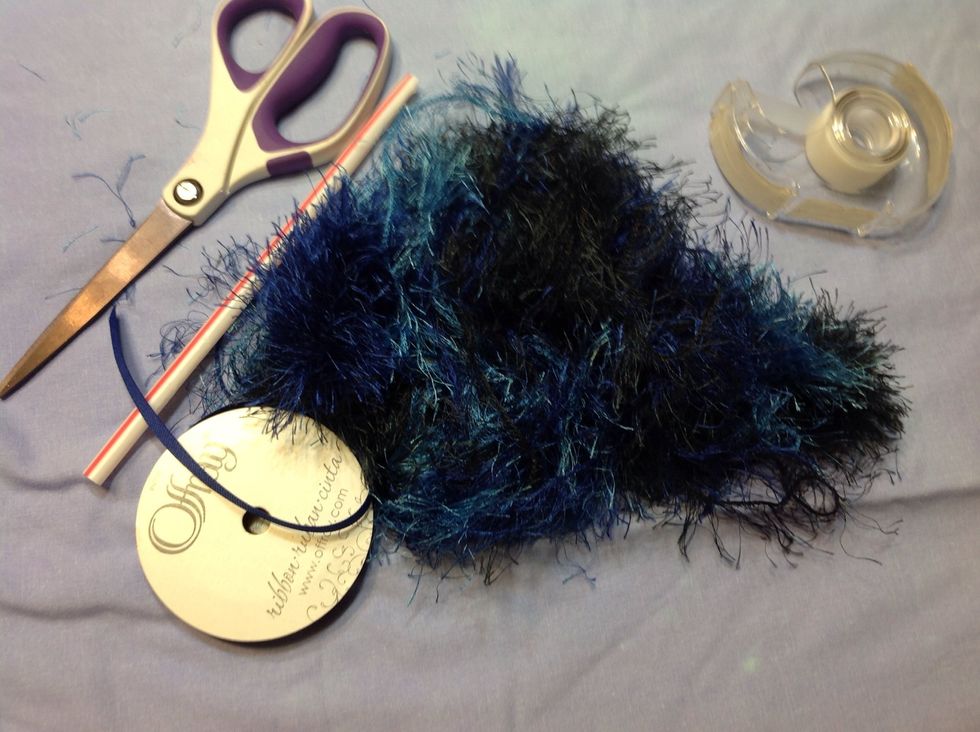 These are your supplies! Make sure the straw isn't too skinny (at least one fourth of an inch in diameter). You need both yarn and ribbon.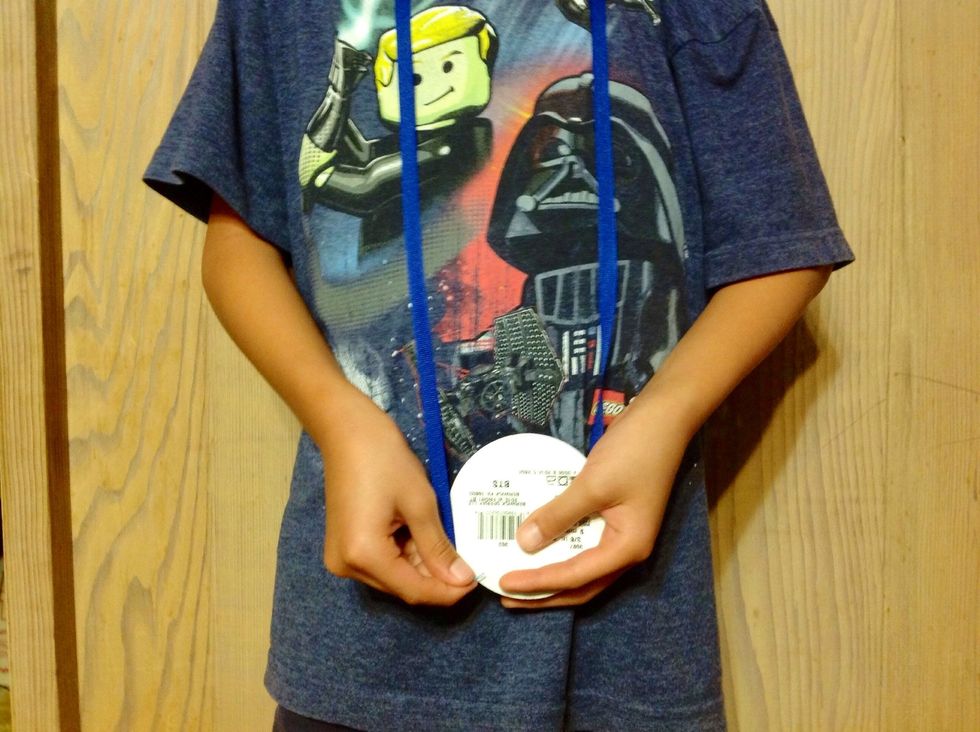 First, grab your ribbon. To determine the length of your lei, start with one end of the ribbon at your hips. Loop the other side around your neck.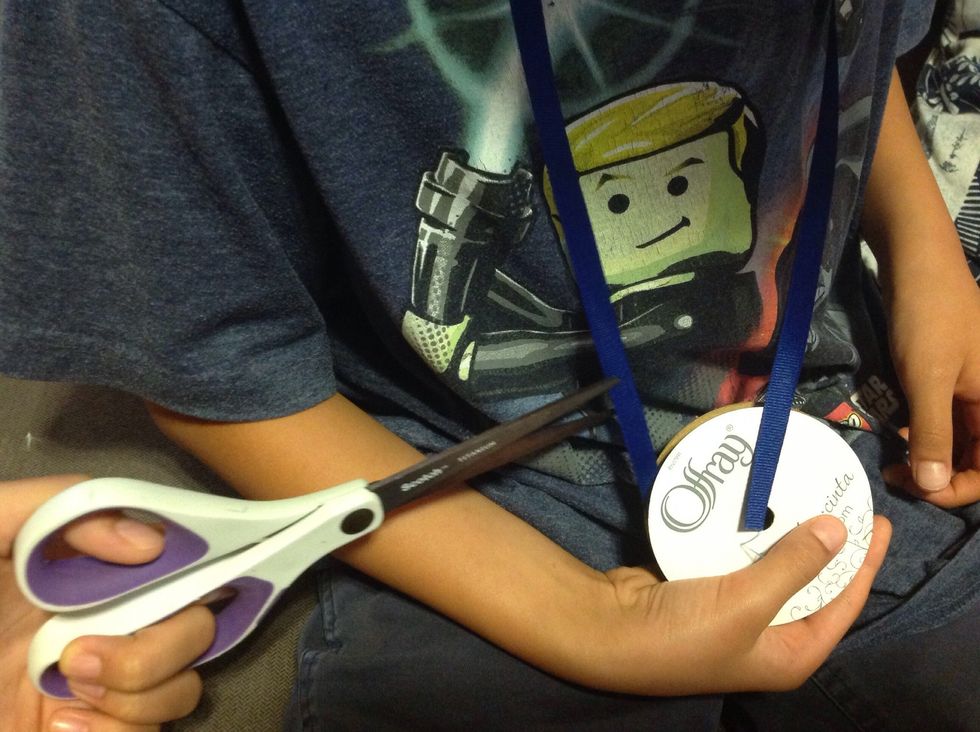 When both sides of the ribbon reach your hips, cut the ribbon with your scissors.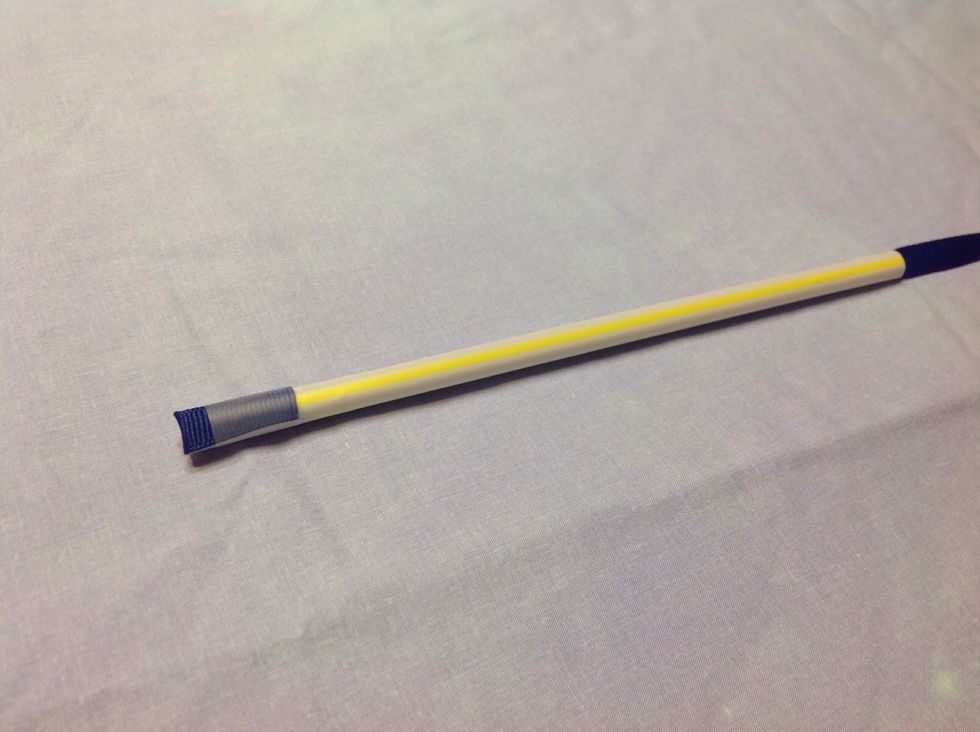 Once your ribbon is through the straw, tape about an inch of it to the surface of the straw end.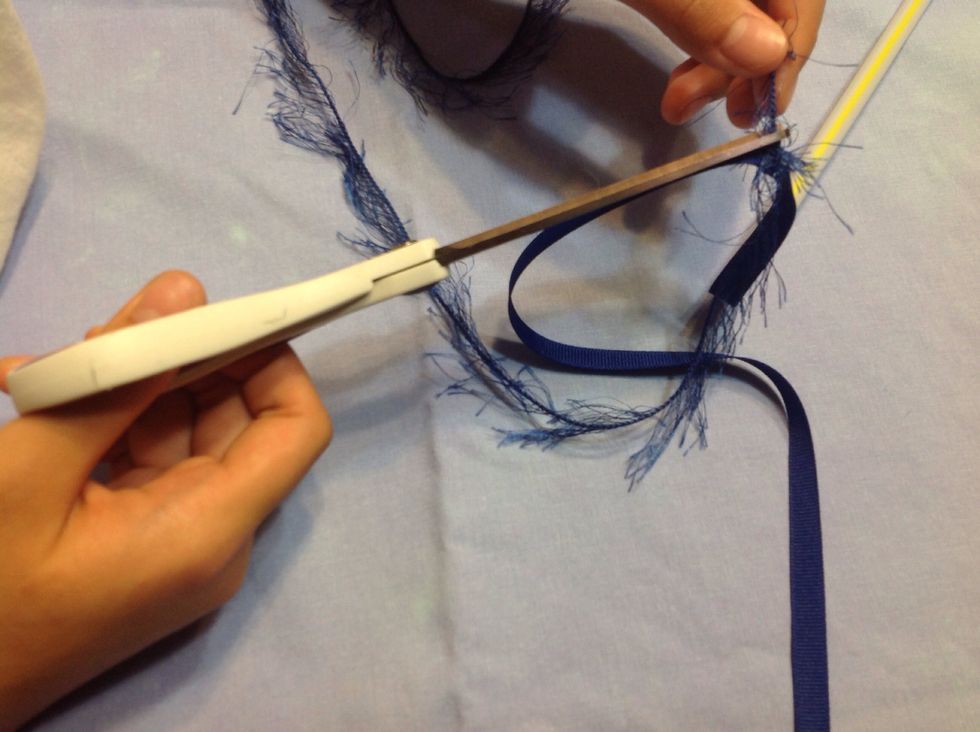 Cut off any excess yarn from the knot. Make sure it's the EXCESS, not the CONNECTING STRING OF YARN.
Continue pulling the spiraled yarn onto the ribbon, but leave one inch of the end of the ribbon clear of any spiraled yarn. Stop spiraling when you reach the base of the straw.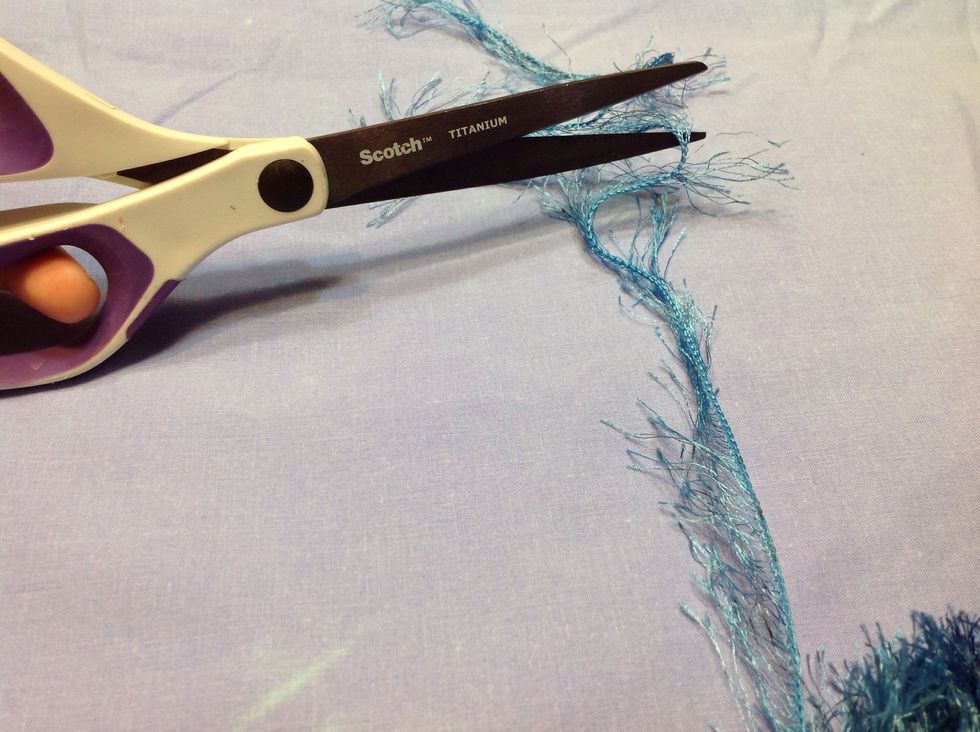 After reaching the base of the straw, grab your scissors. You must cut the yarn so you have about five to ten inches of excess yarn.
Then you're done!
Fluffy or Frizzy Yarn
Ribbon
A straw
Tape
Scissors