Make a Xyron/Graphic 45 Couture Corset Banner
14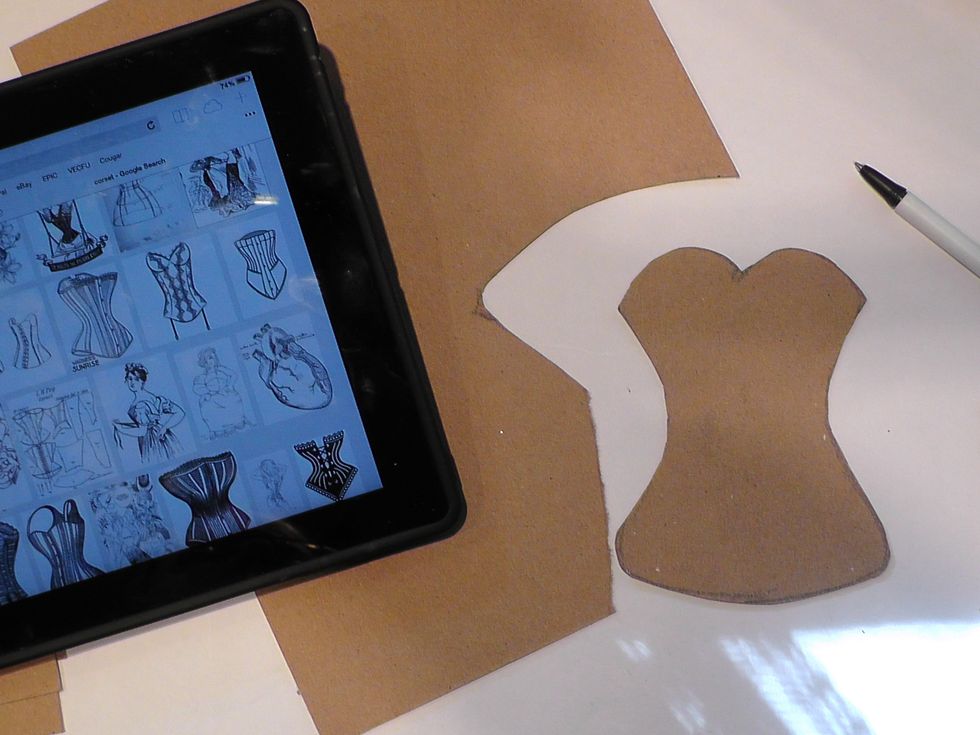 Find a silhouette you like. Do your own free hand trace. I usually have one side I like over the other-so I draw a line through the middle- cut out the side I like and use it to trace the other side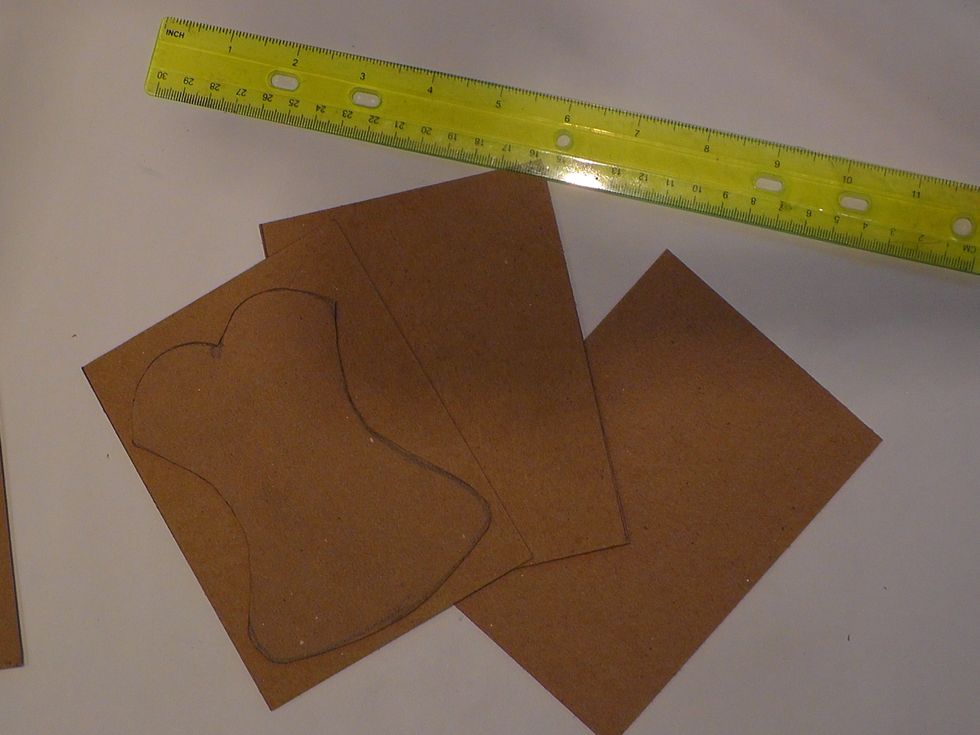 I then cut out my chipboard to a little bigger than my template. Did you know cereal boxes are a great source of chipboard?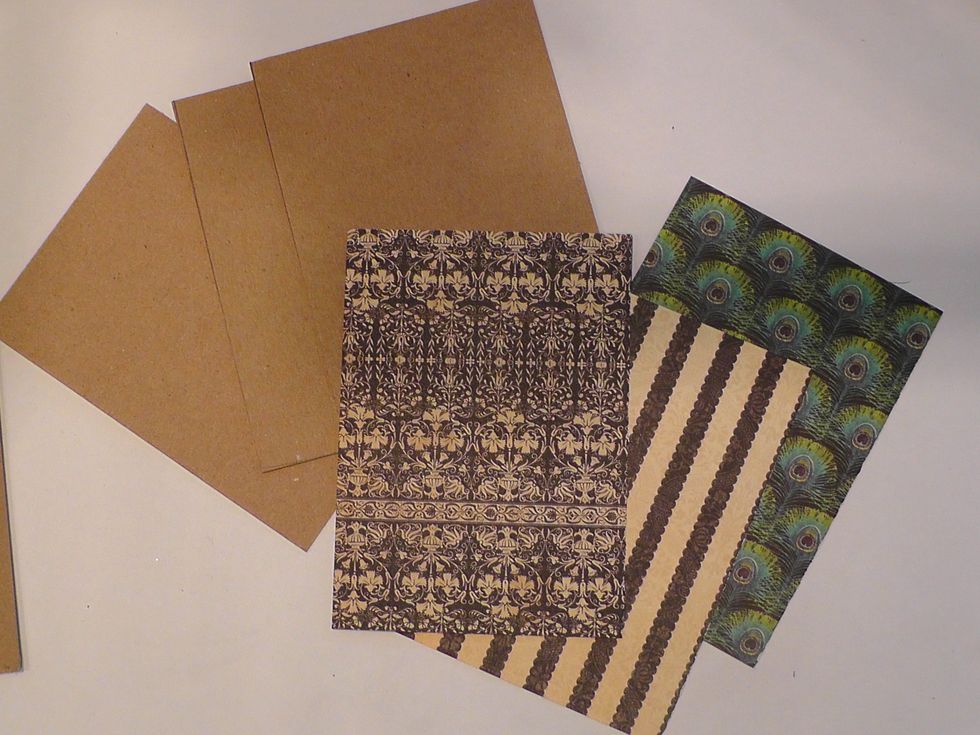 Now cut your favorite Graphic 45 Couture papers from the 12x12 pad to the size of your chipboard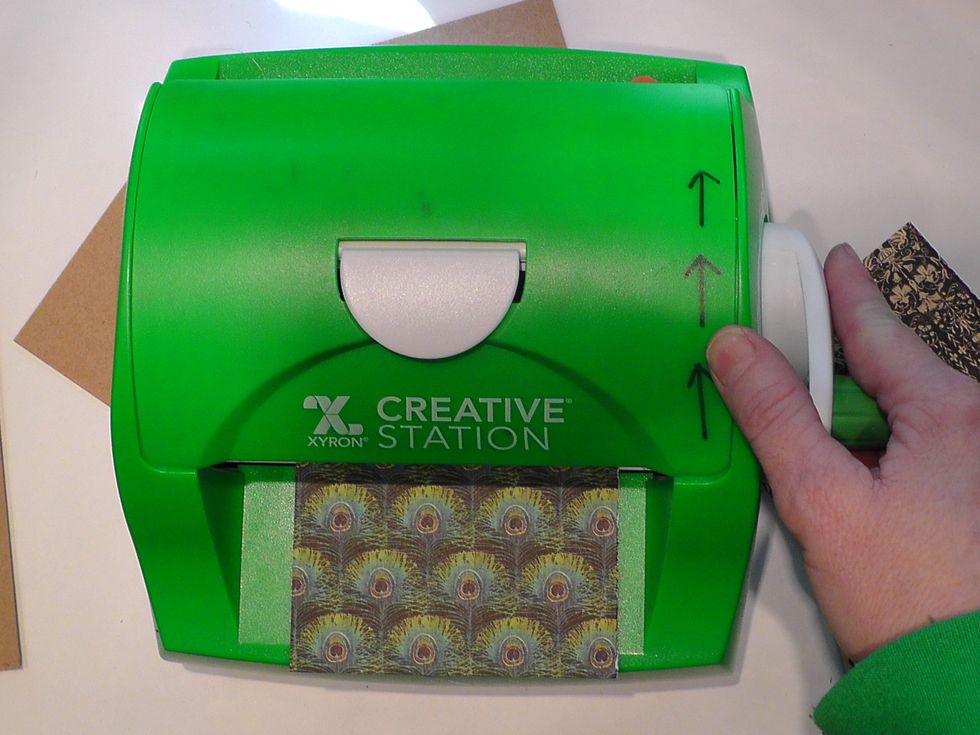 Run your paper through your Xyron 5 Inch Creative Station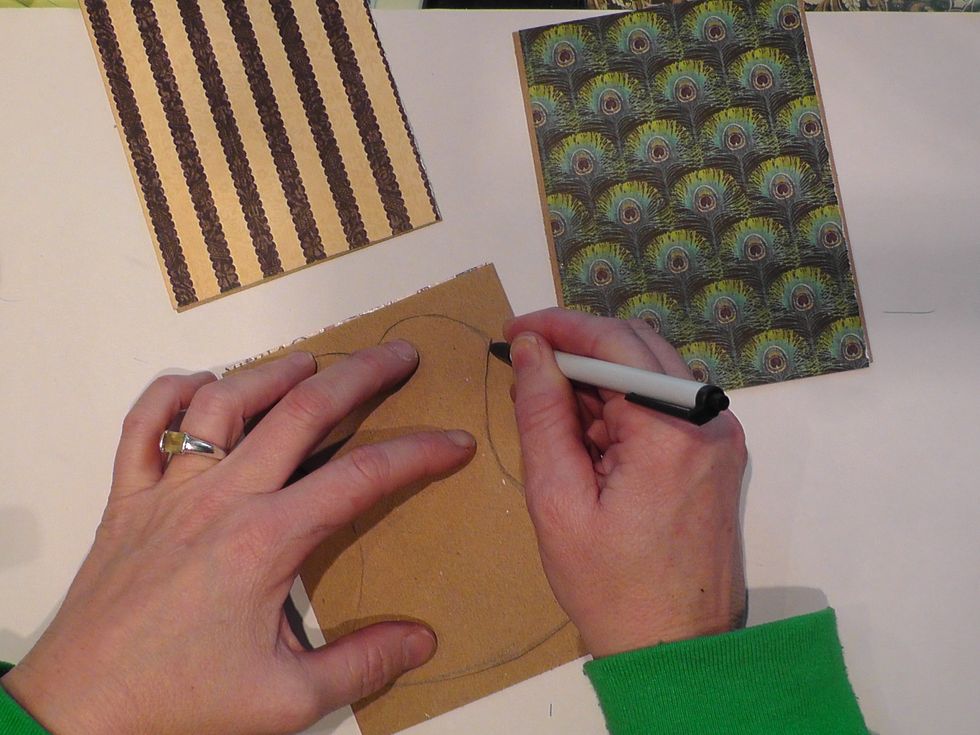 Trace your templates out on the back and cut out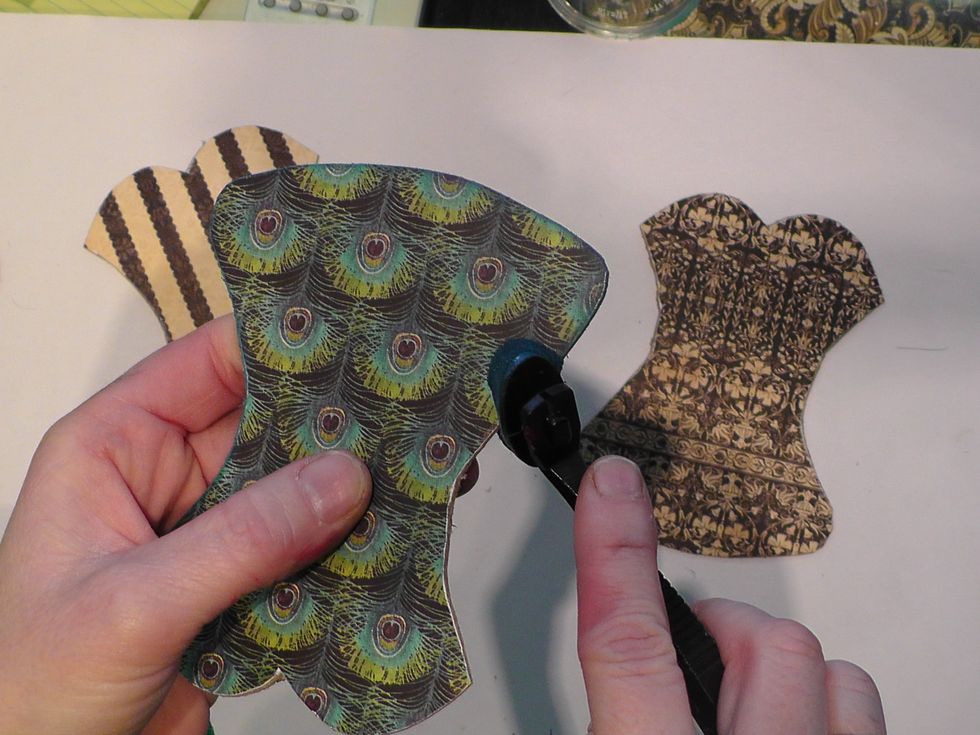 Ink those edges. I am using Donna Salazar Mixed Media Chox in Bluejay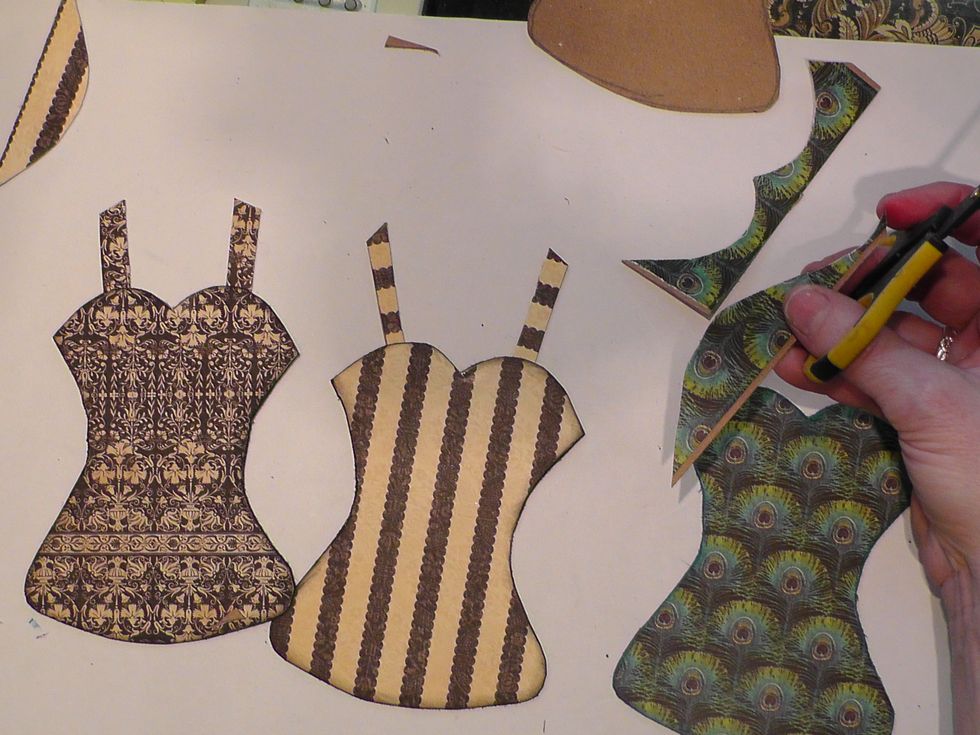 Use your scraps to make some straps- optional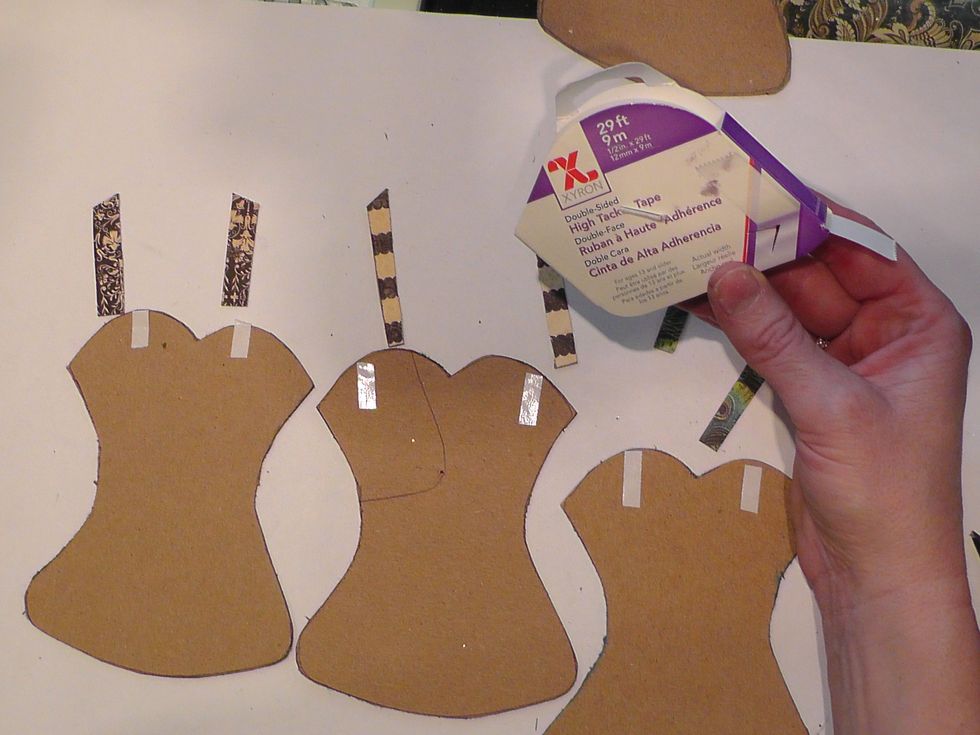 Use Xyron High Tack Tape to attach straps and get ready to start embellishing!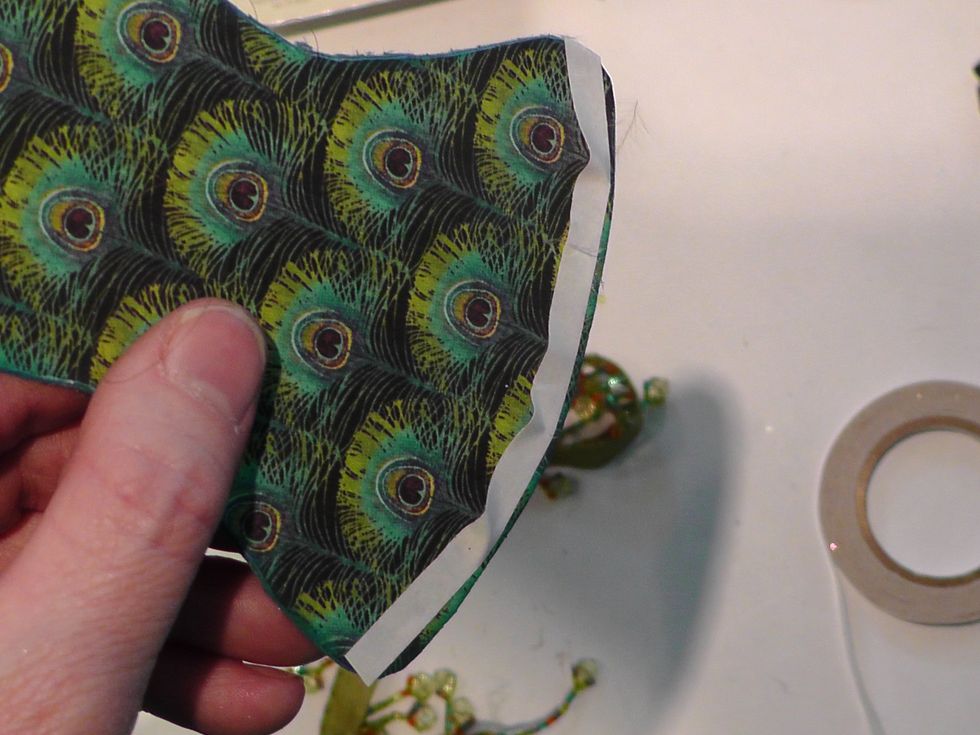 Don't worry if the tape is all wonky as you go around curves it will flatten out when you add trim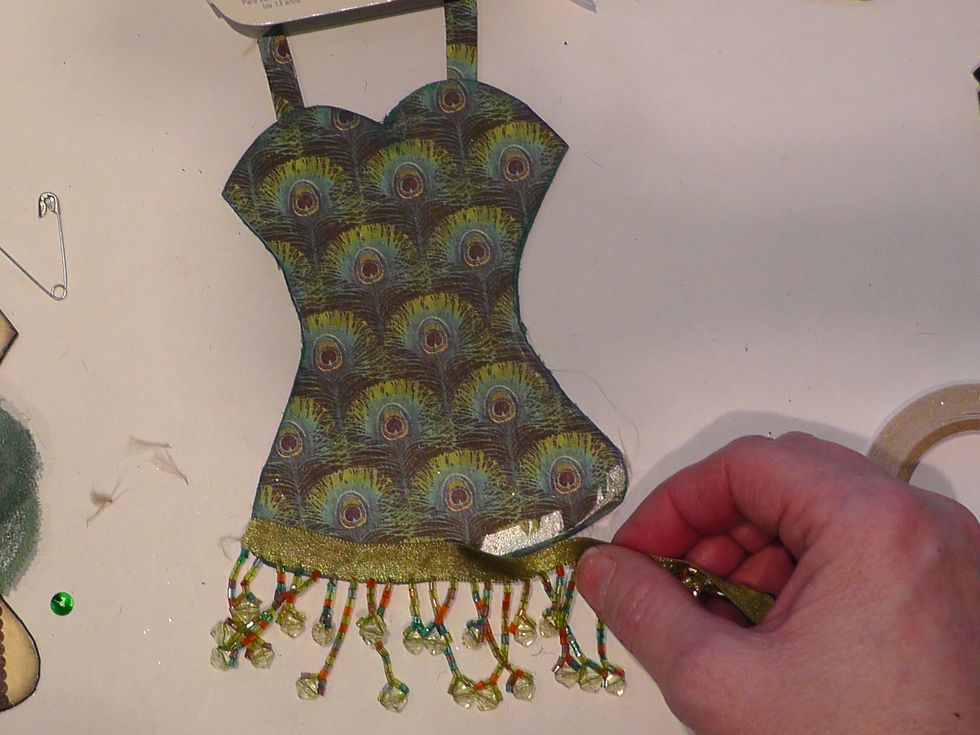 See!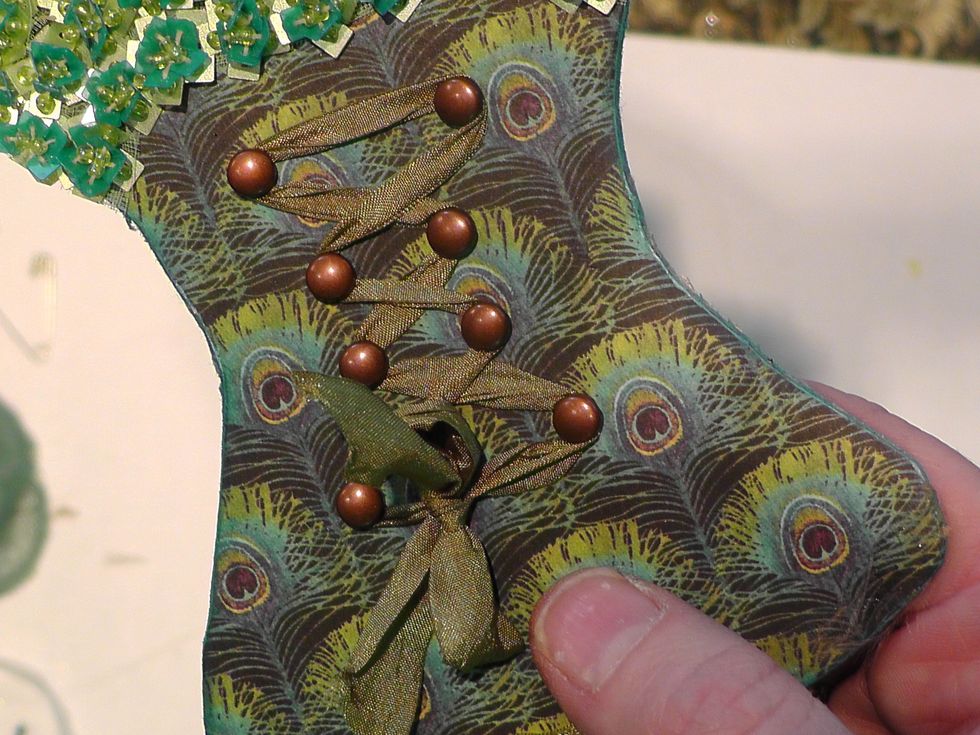 I used some brads to create my corseted look on this one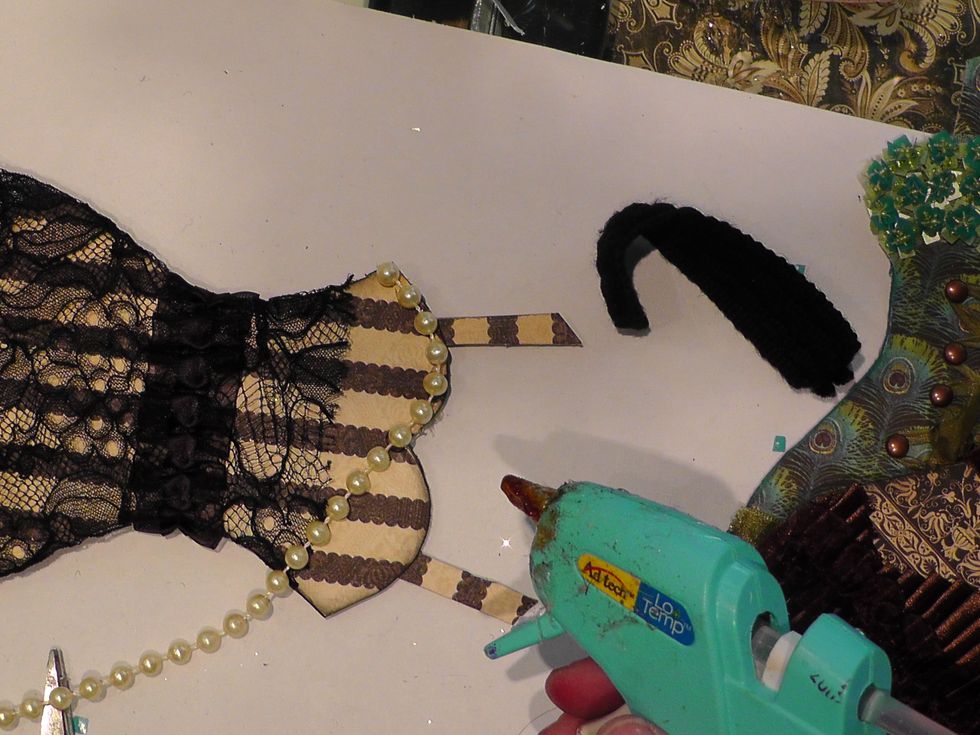 For heavier trims I used hot glue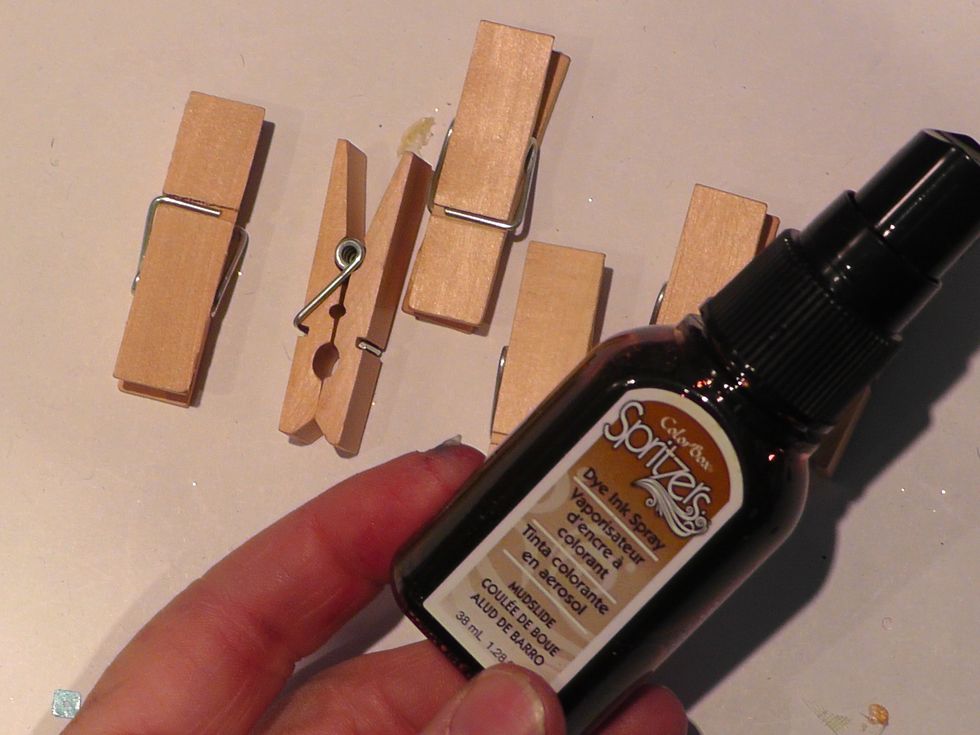 For the mini clothespins I sprayed them with Colorbox Spritzers in Mudslide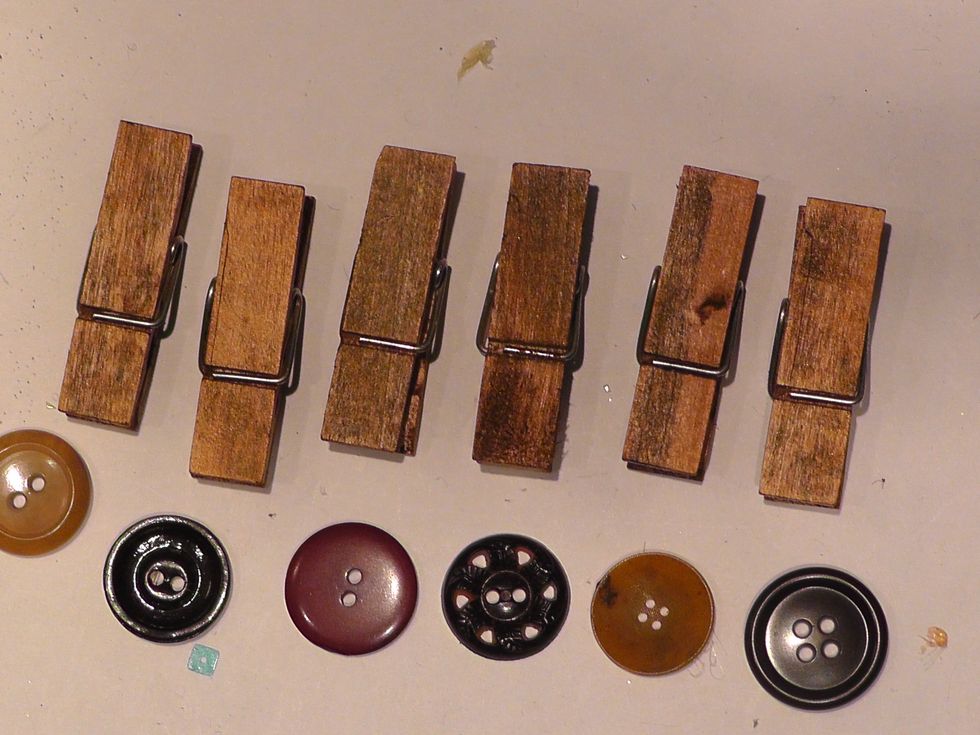 I chose some Vintage buttons and hot glued them on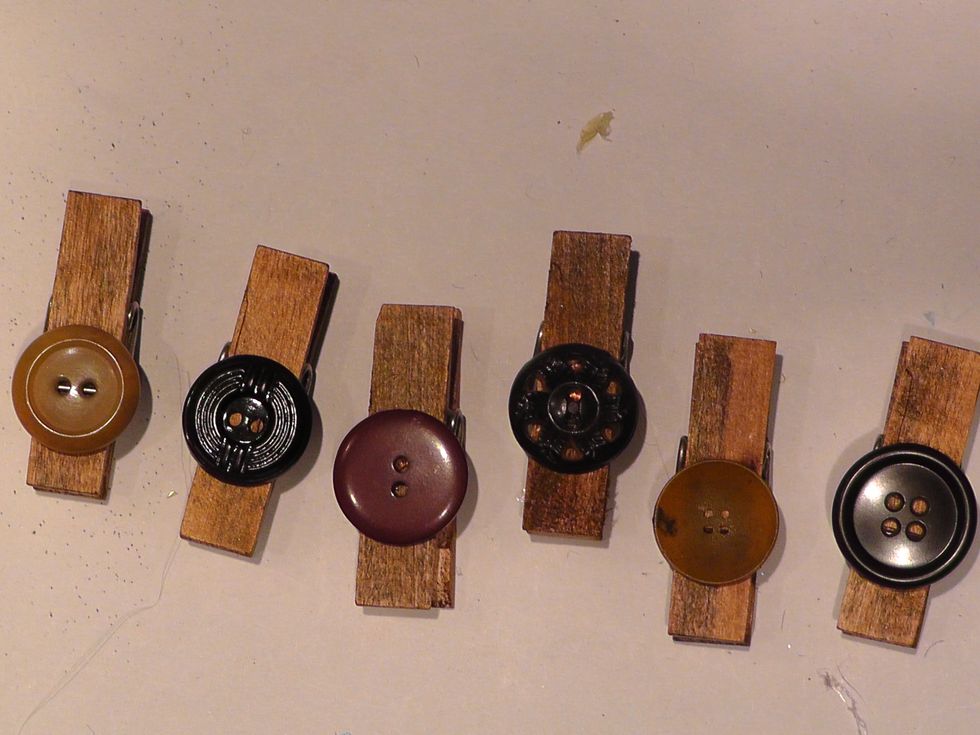 like so...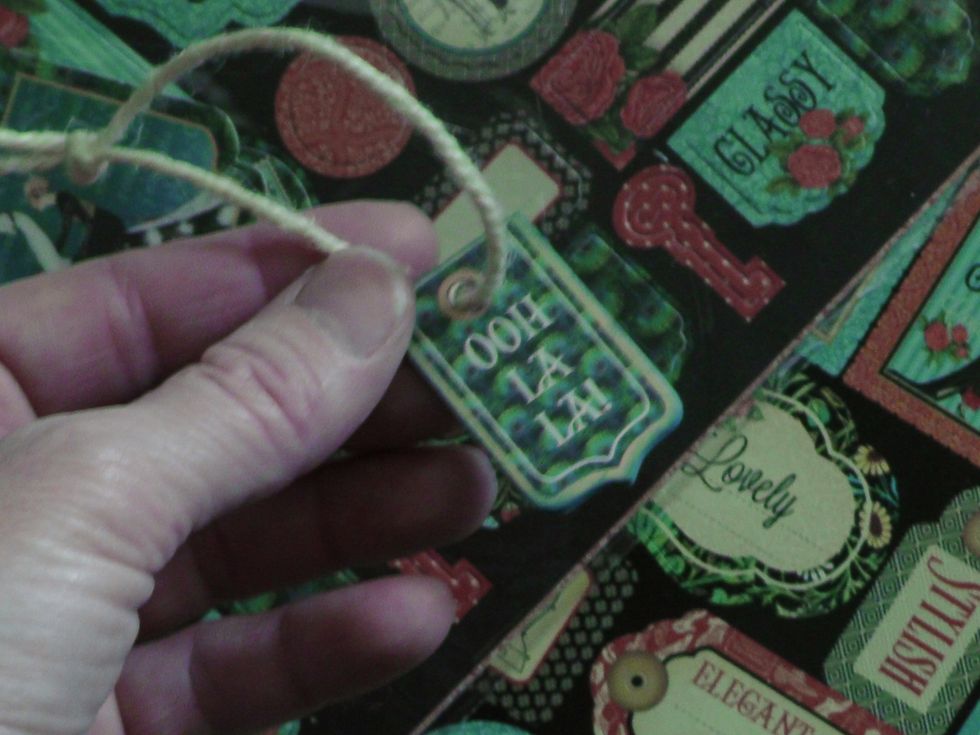 I decided to add some last minute embellishments adding some Graphic 45 Couture Chipboard tags and twine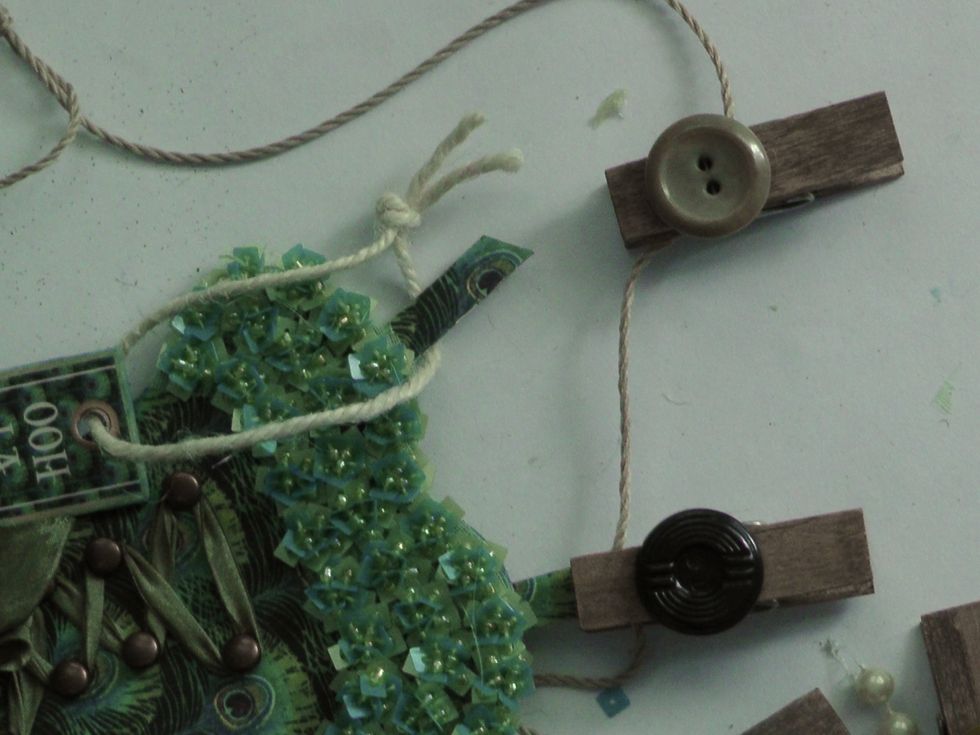 I added my tags, then attached to another piece of twine to make the banner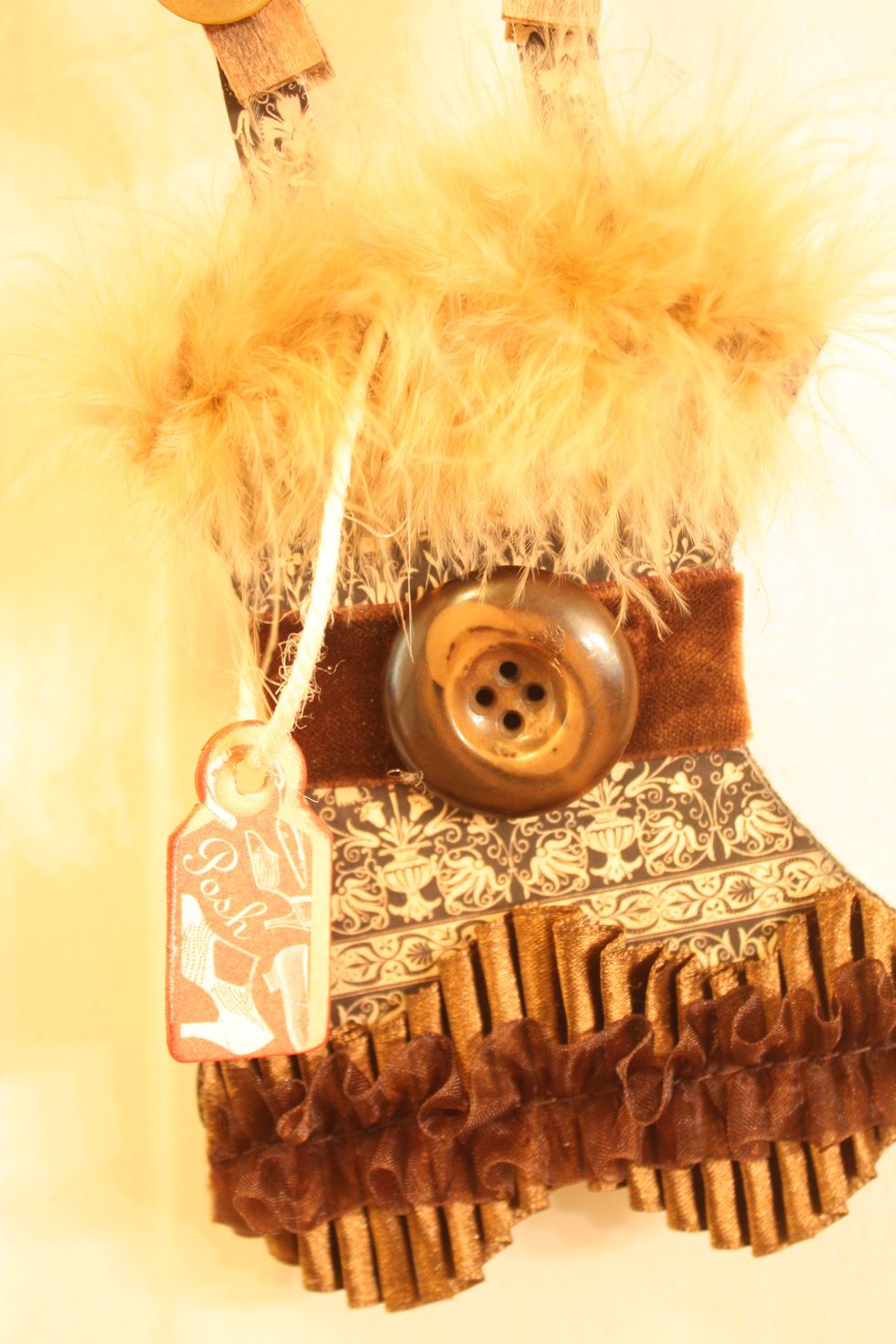 Here are some pics for you!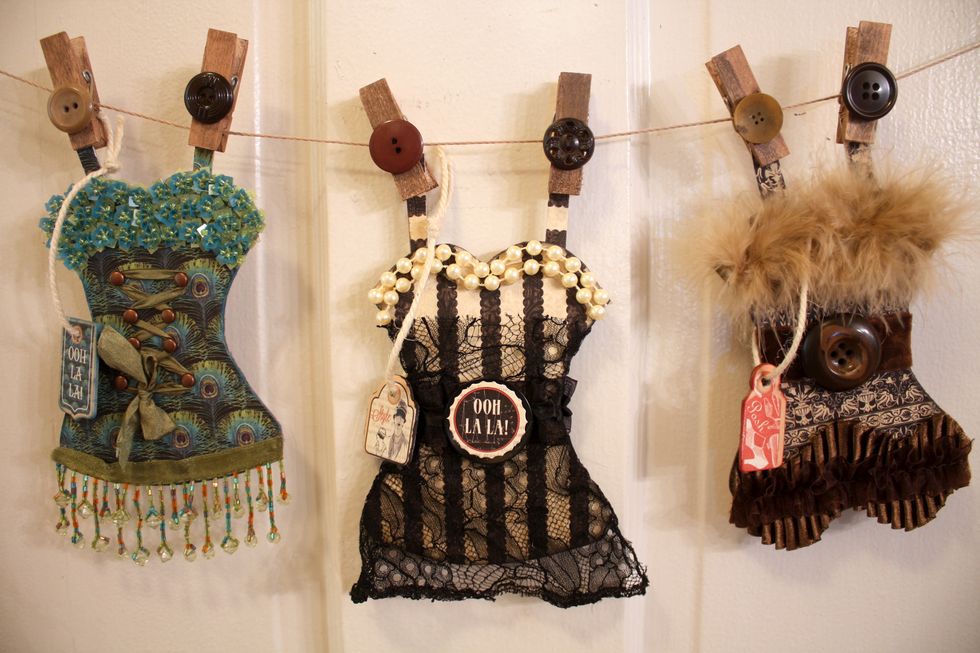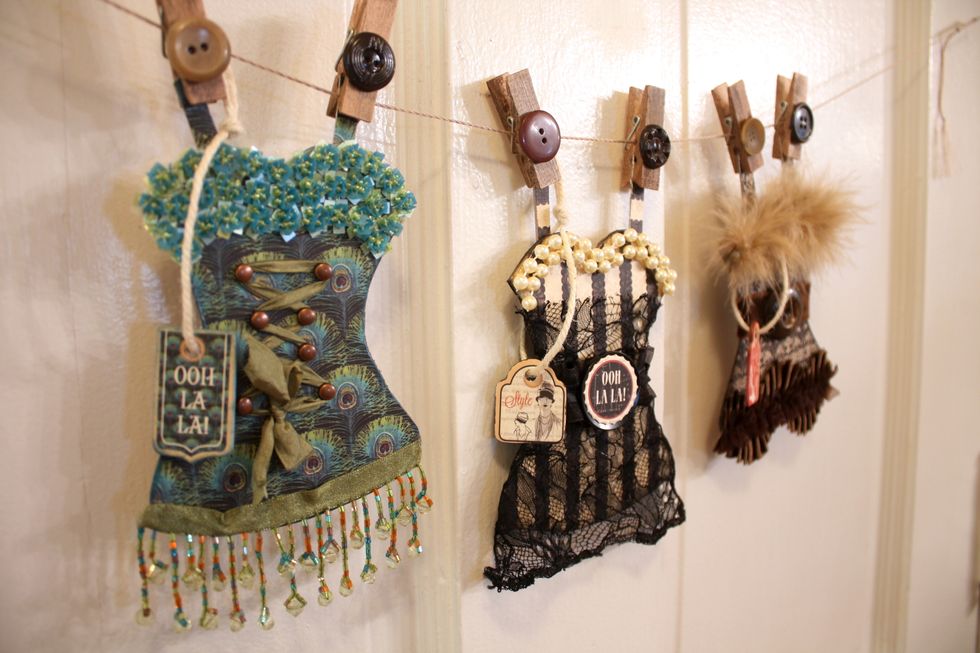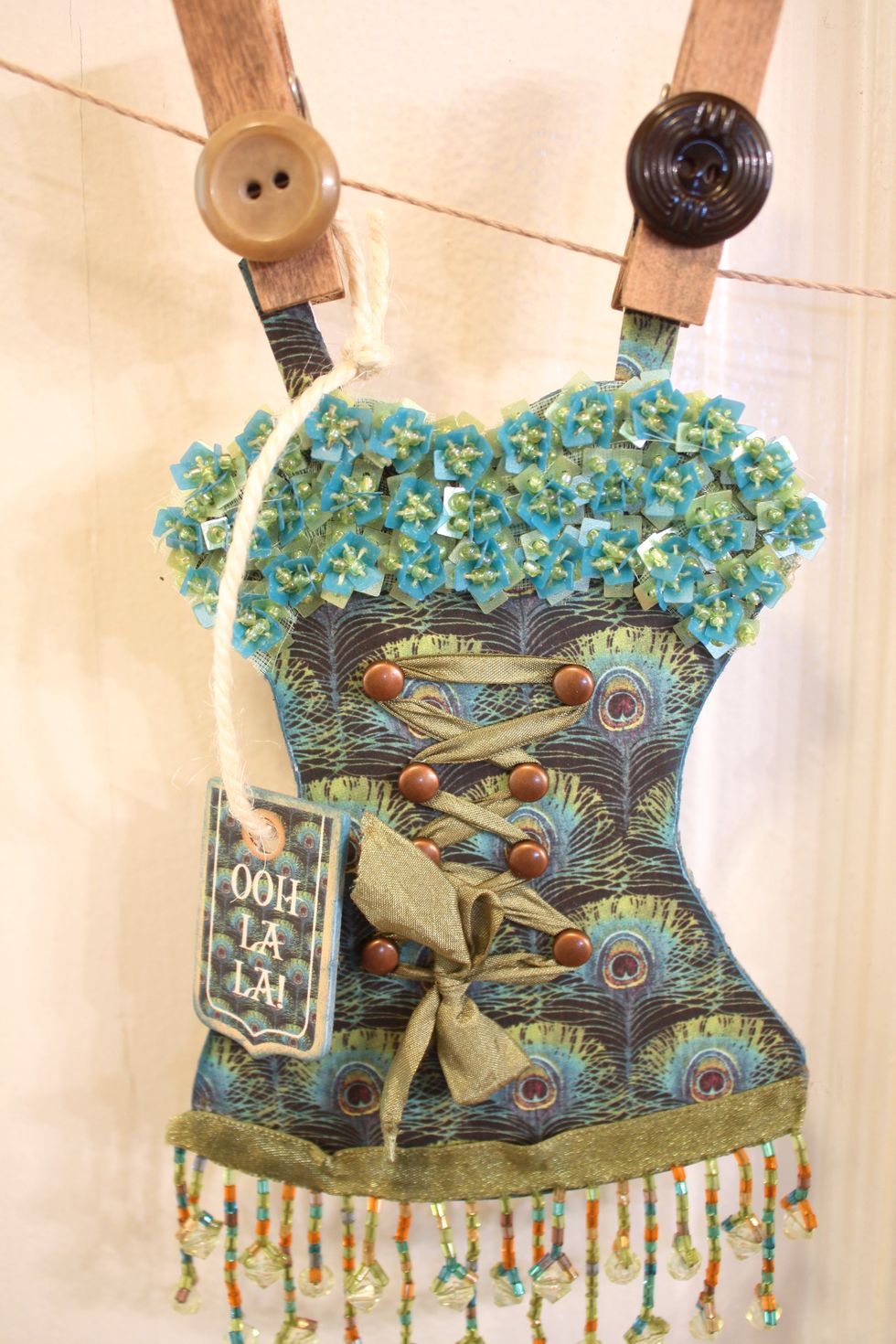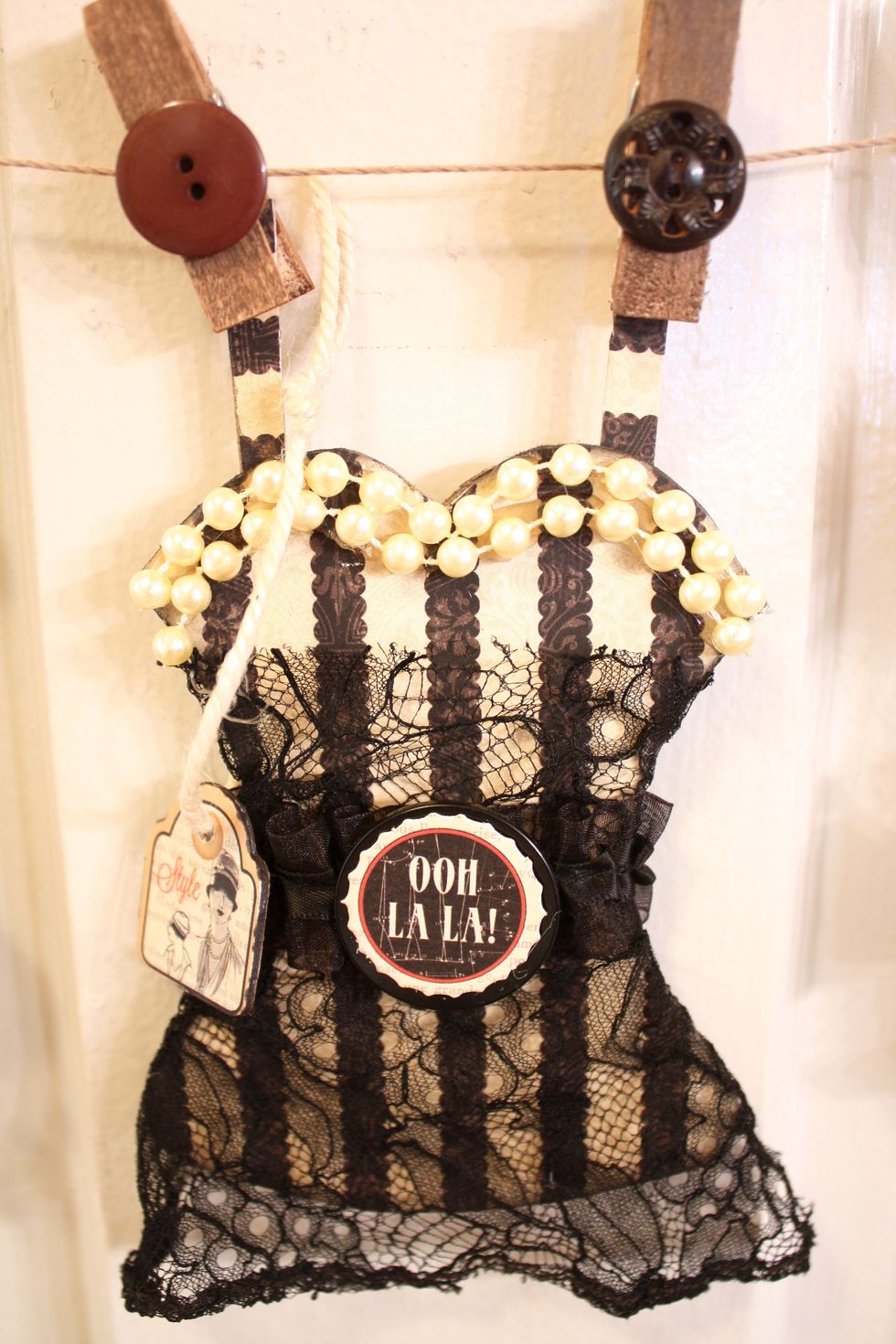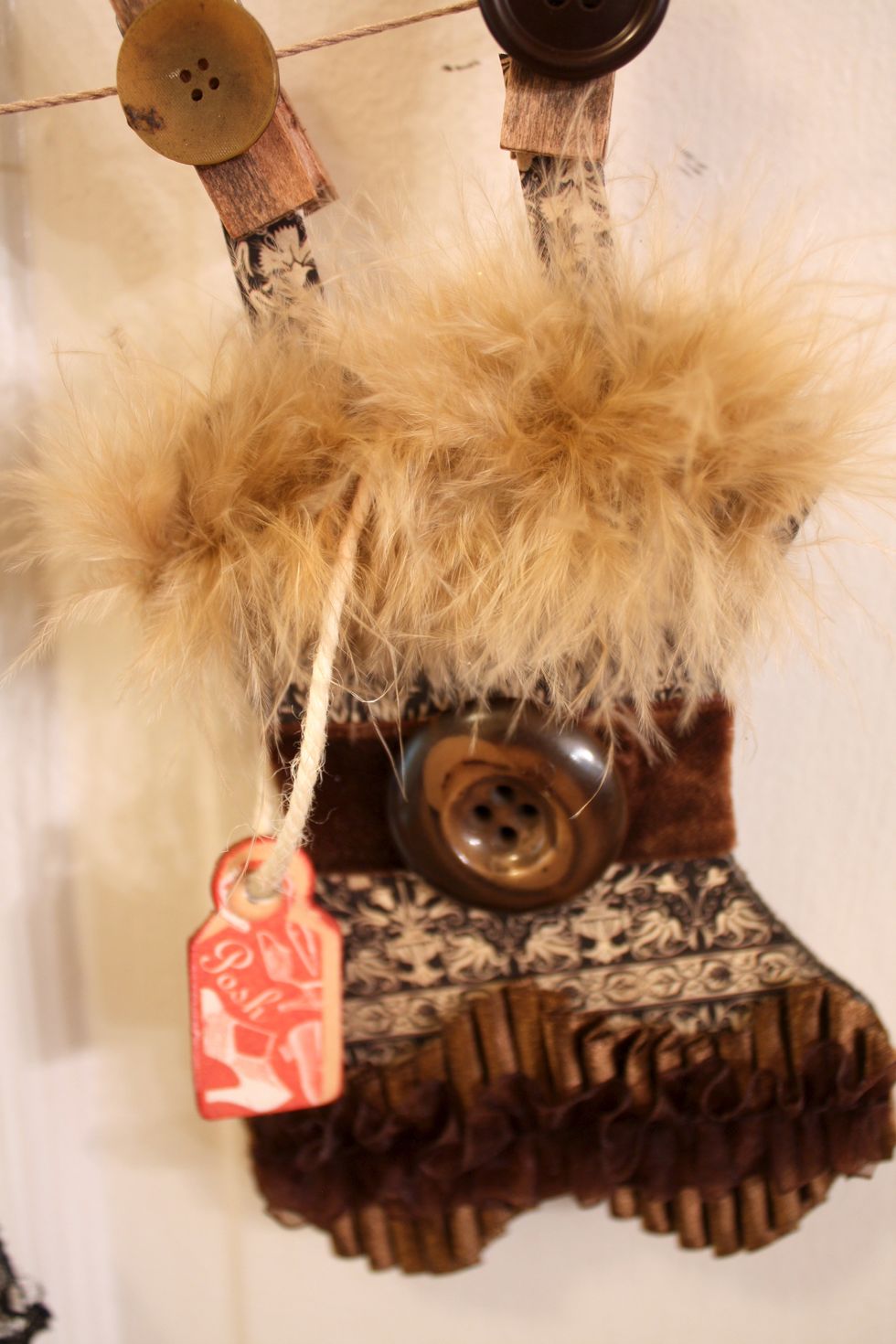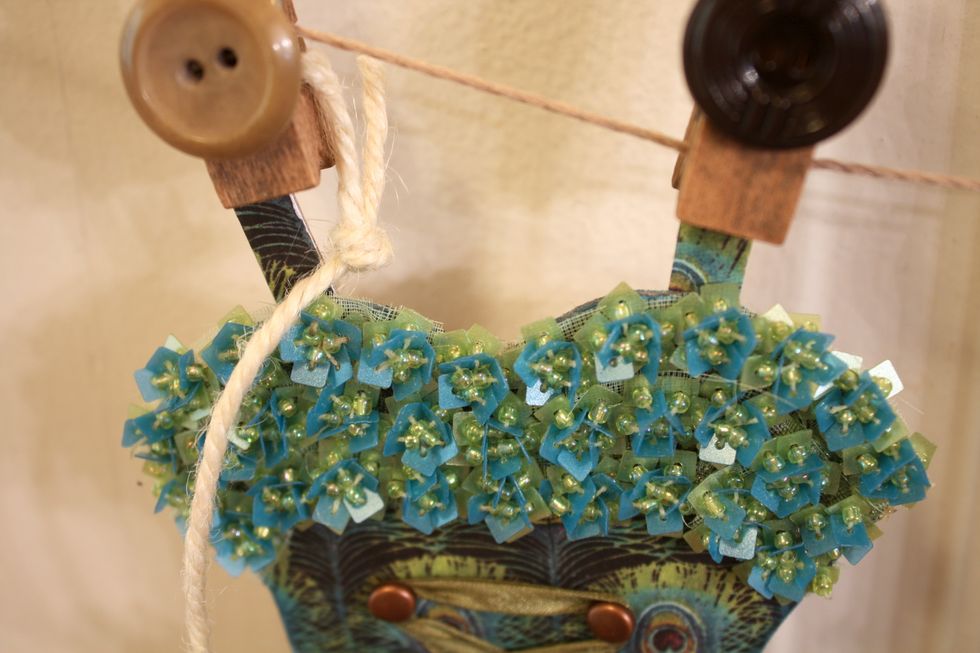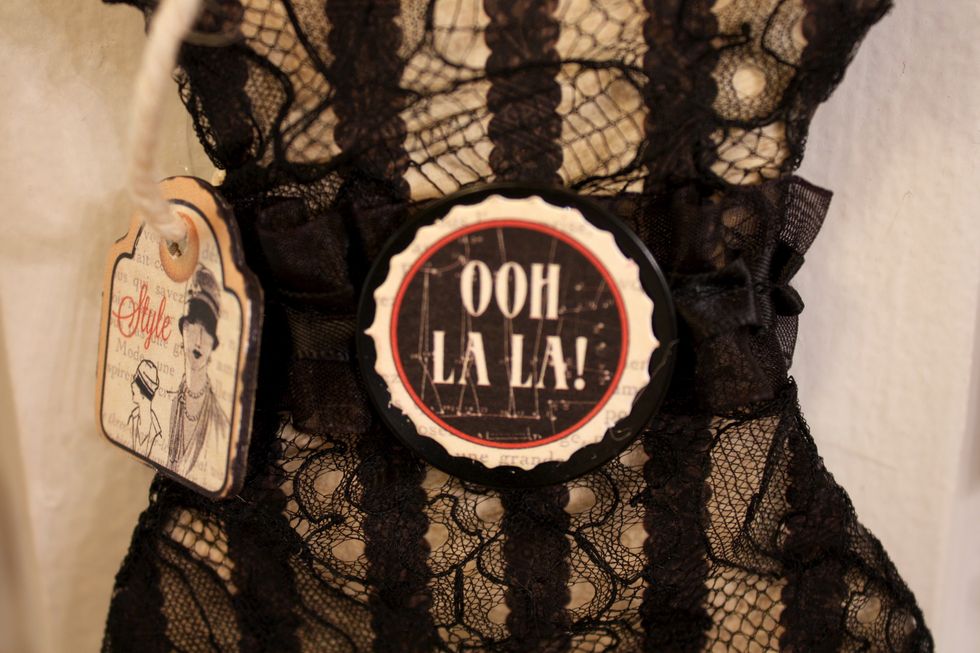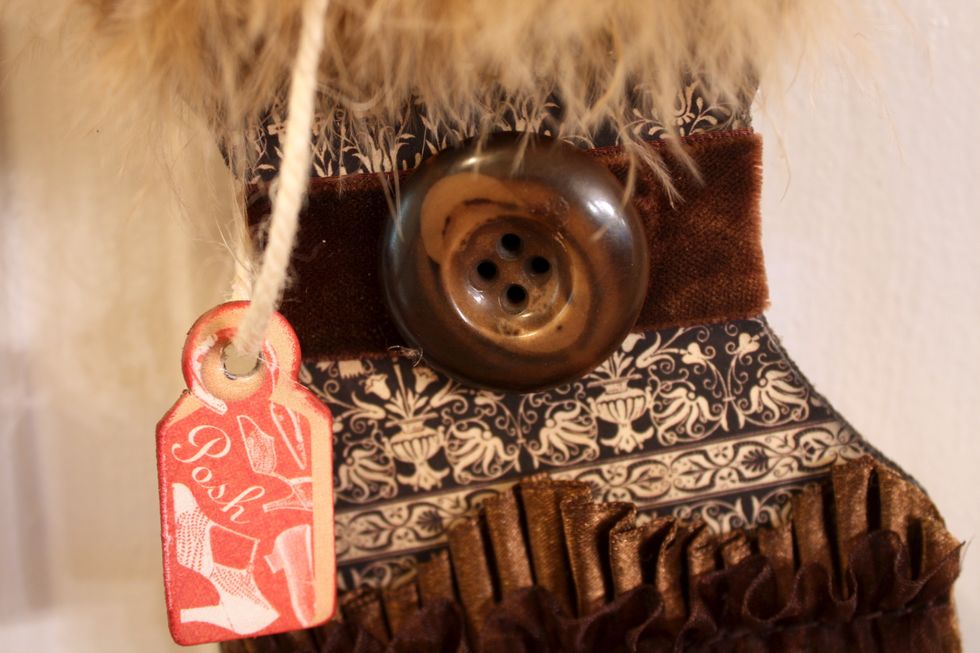 thanks for snapping with me! You can visit me at: denisehahn-isntagram, inmyblueroom-pinterest, inmyblueroom.blogspot.com
1.0 Graphic 45 12x12 Couture Paper Pad
1.0 Chipboard or Cardboard
1.0 Xyron 5 Inch Creative Station
1.0 Xyron High Tack Tape
1.0 Hot Glue Gun
1.0 May Arts Ribbon
1.0 Trims from your stash
6.0 Mini Clothespins
6.0 Vintage Buttons