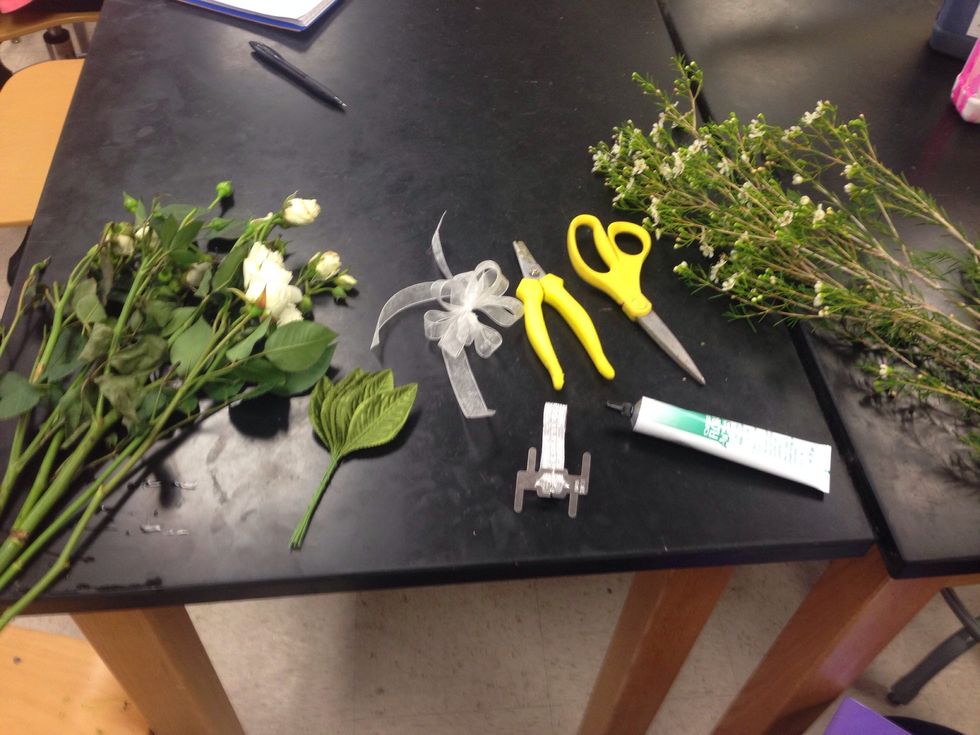 Gather all of your supply's.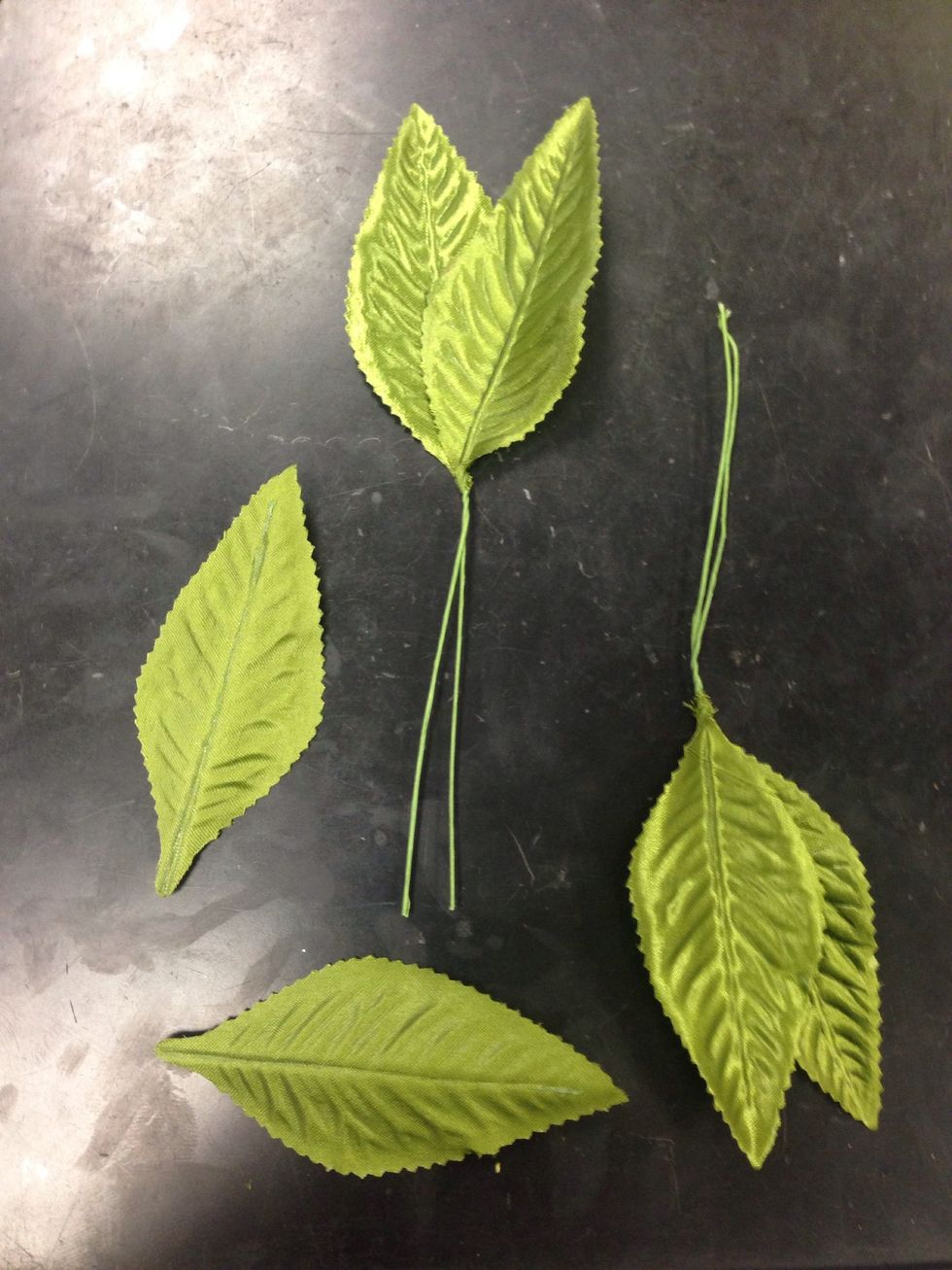 Peel the wire off of two of your leaves, and then with your remaining leaves, twist two together as shown in picture.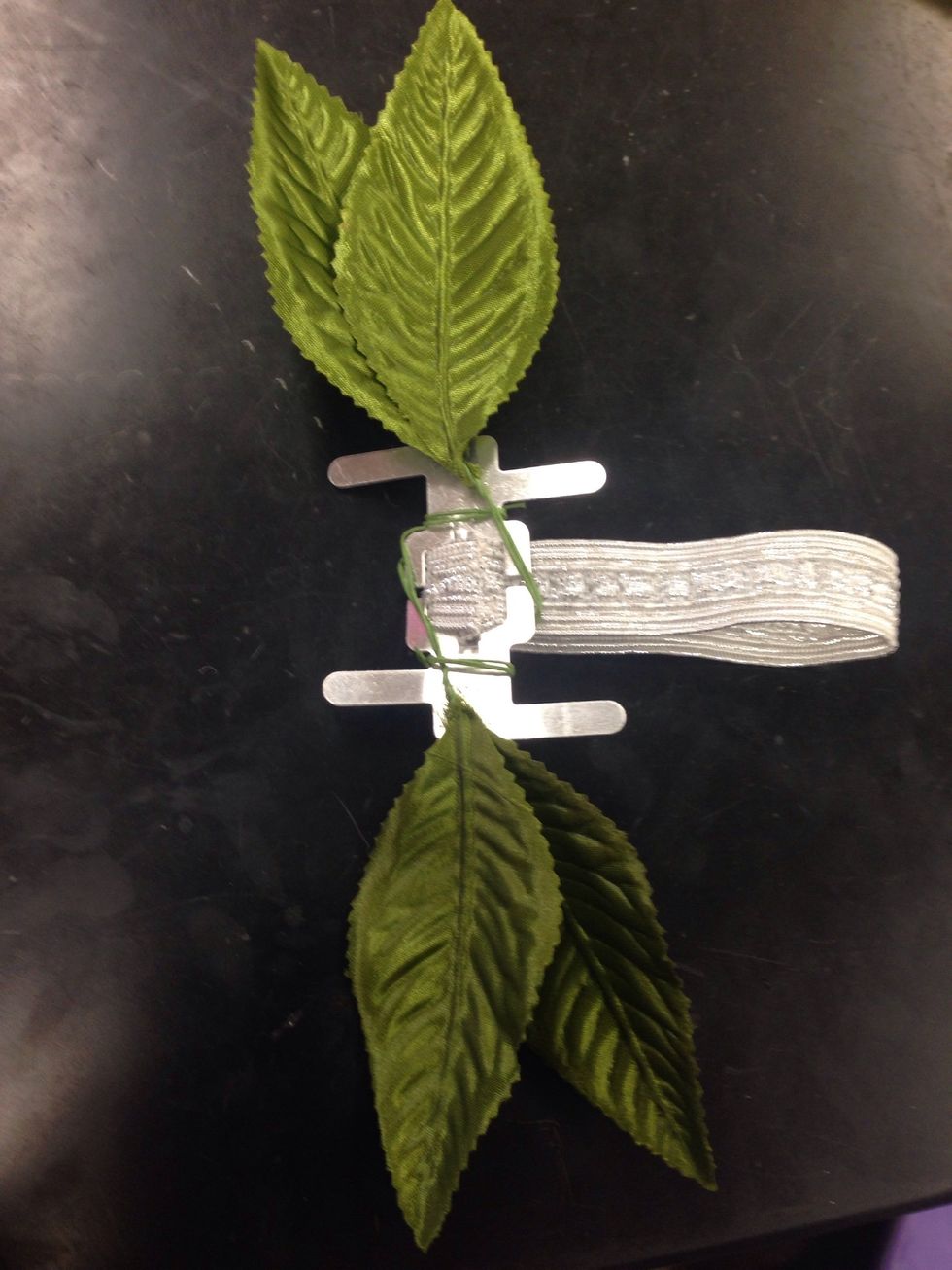 Take the wired pair leaves and twist around Wristlet as shown.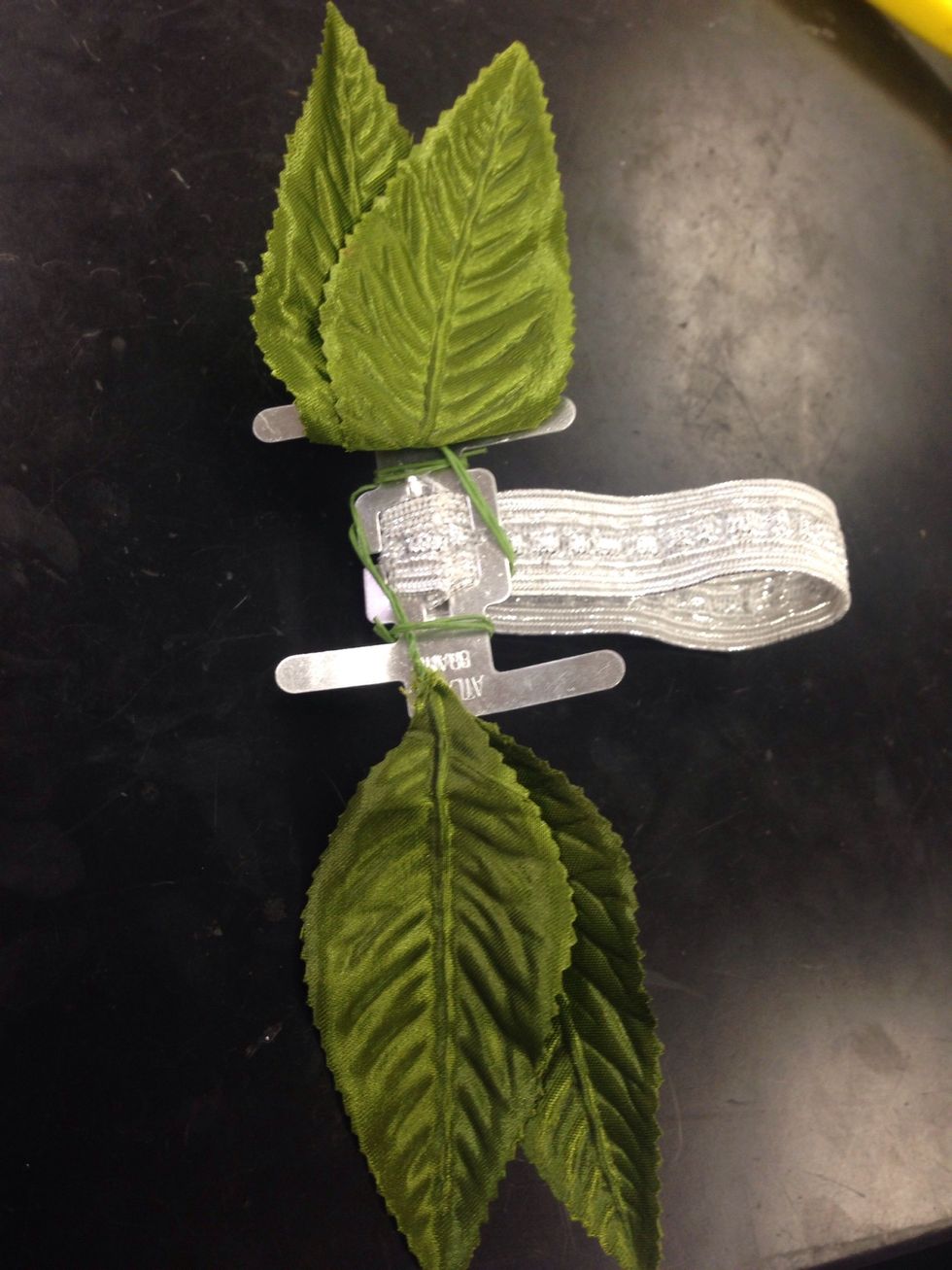 Pinch toward the bottom of the leaves and fold a small crease to shorten them as shown. Then fold metal tabs down.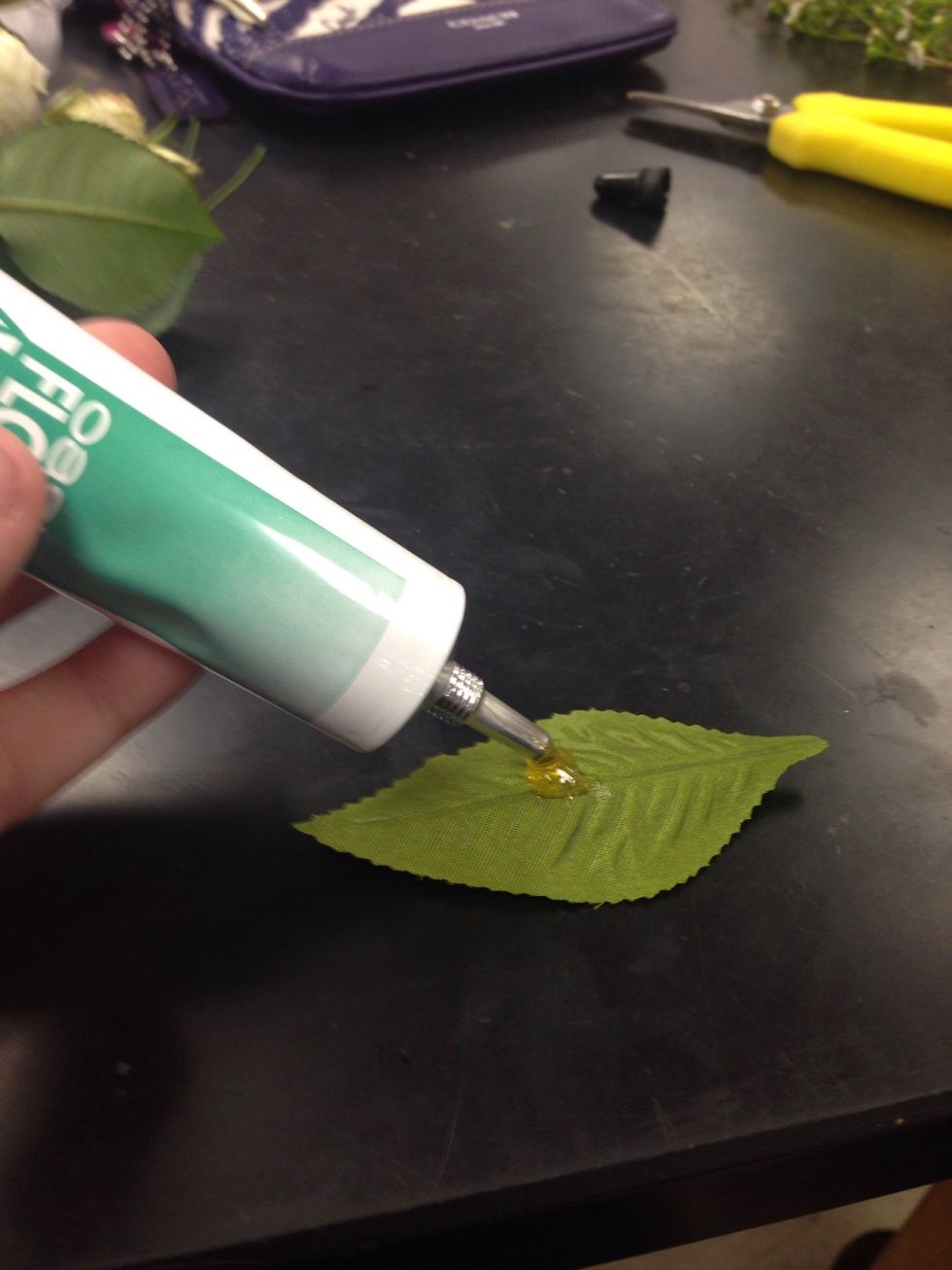 Now, with the wireless leaves, add a small dab of floral glue in the center.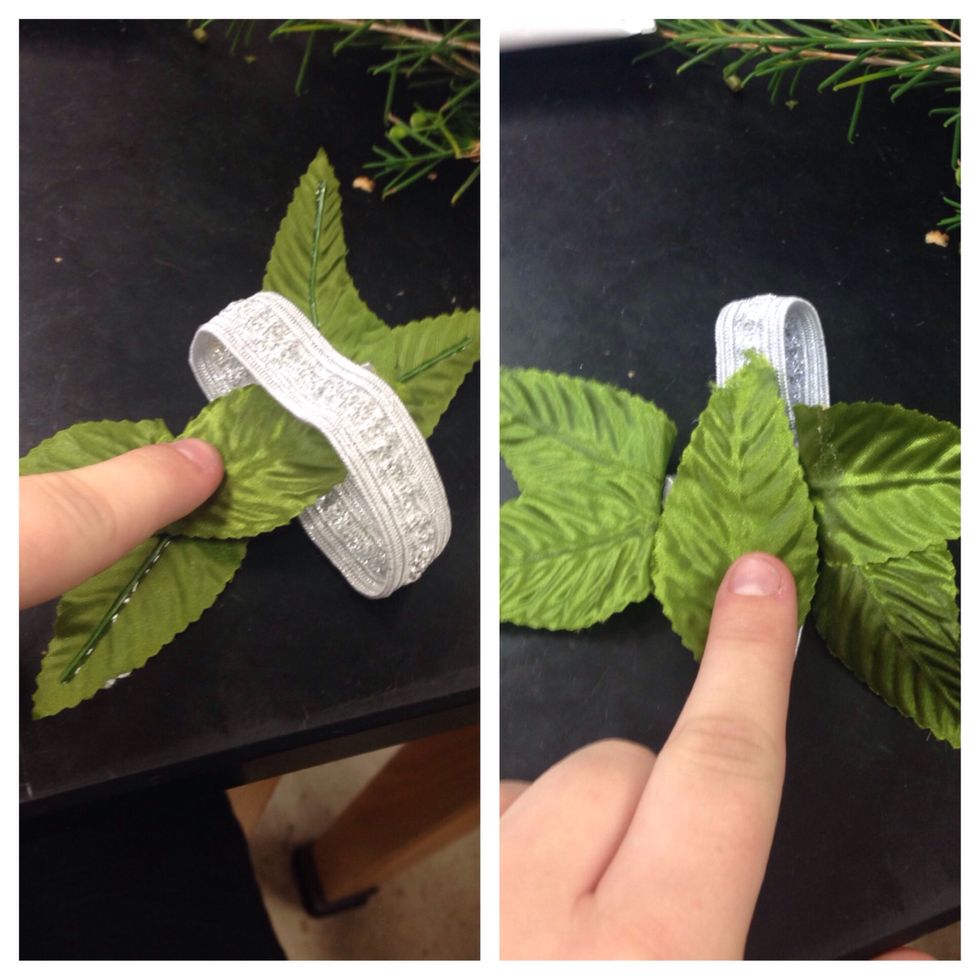 Apply your first leaf on the bottom of Wristlet and have it going the same direction as the leaves that are already on there. Repeat the process on the top but make it perpendicular to other leaves.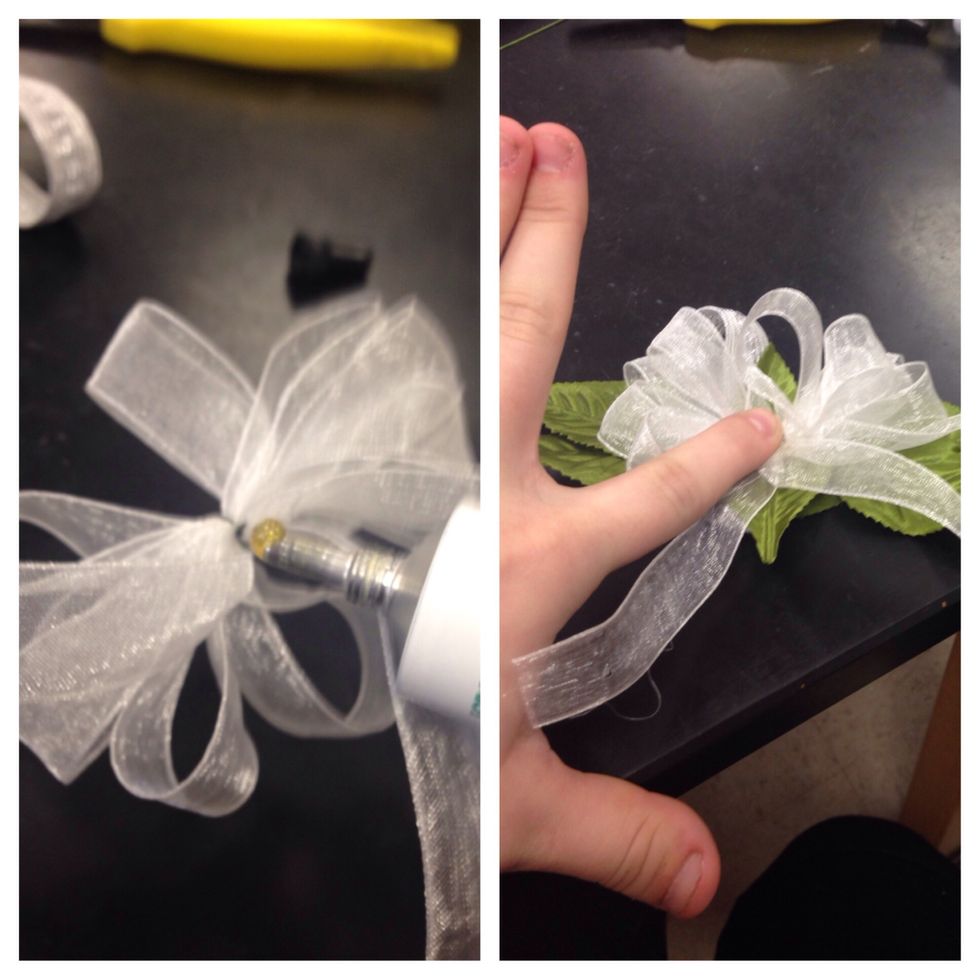 Apply small dab of floral glue to your bow that you will be using and place in the center of corsage as shown. Make sure the tail of your ribbon is hanging off side, as shown. Hold down until secure.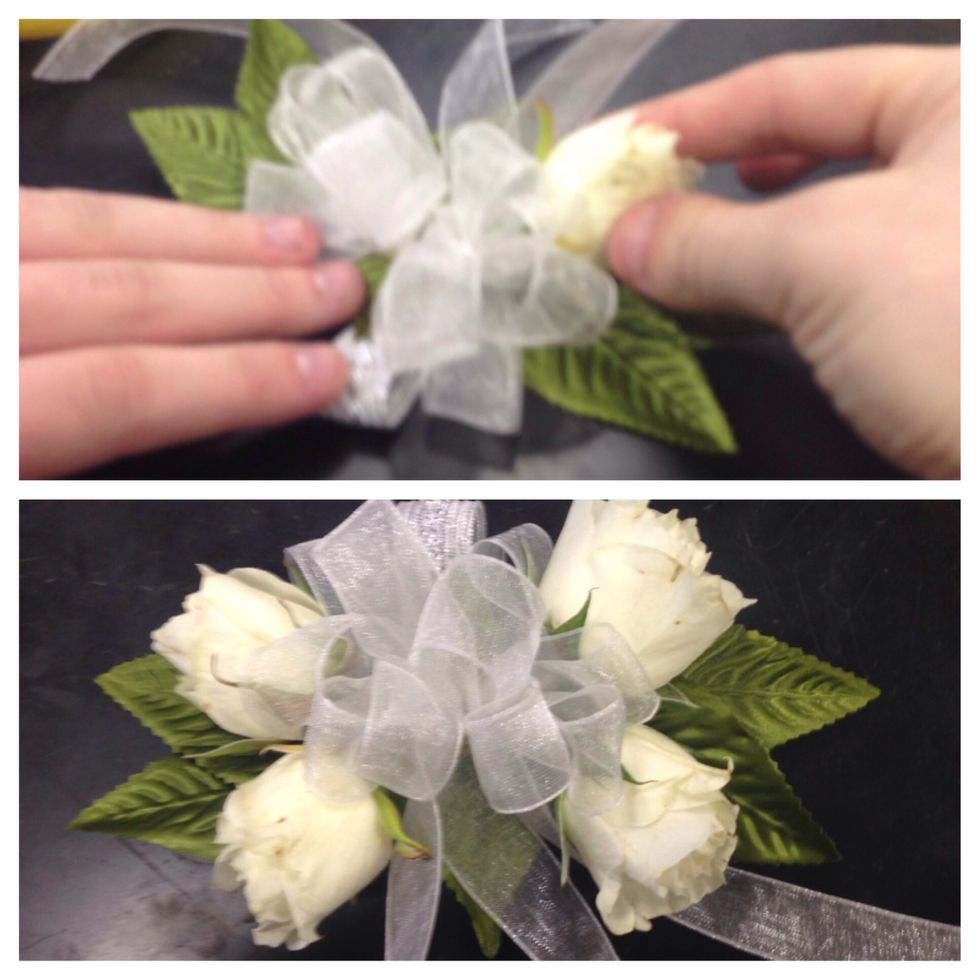 Take your flower (preferably mini rose or mini carnation) and cut approximately 1/4th inch. Apply floral glue and put on an angle at the bow. Repeat process until there is two on each side.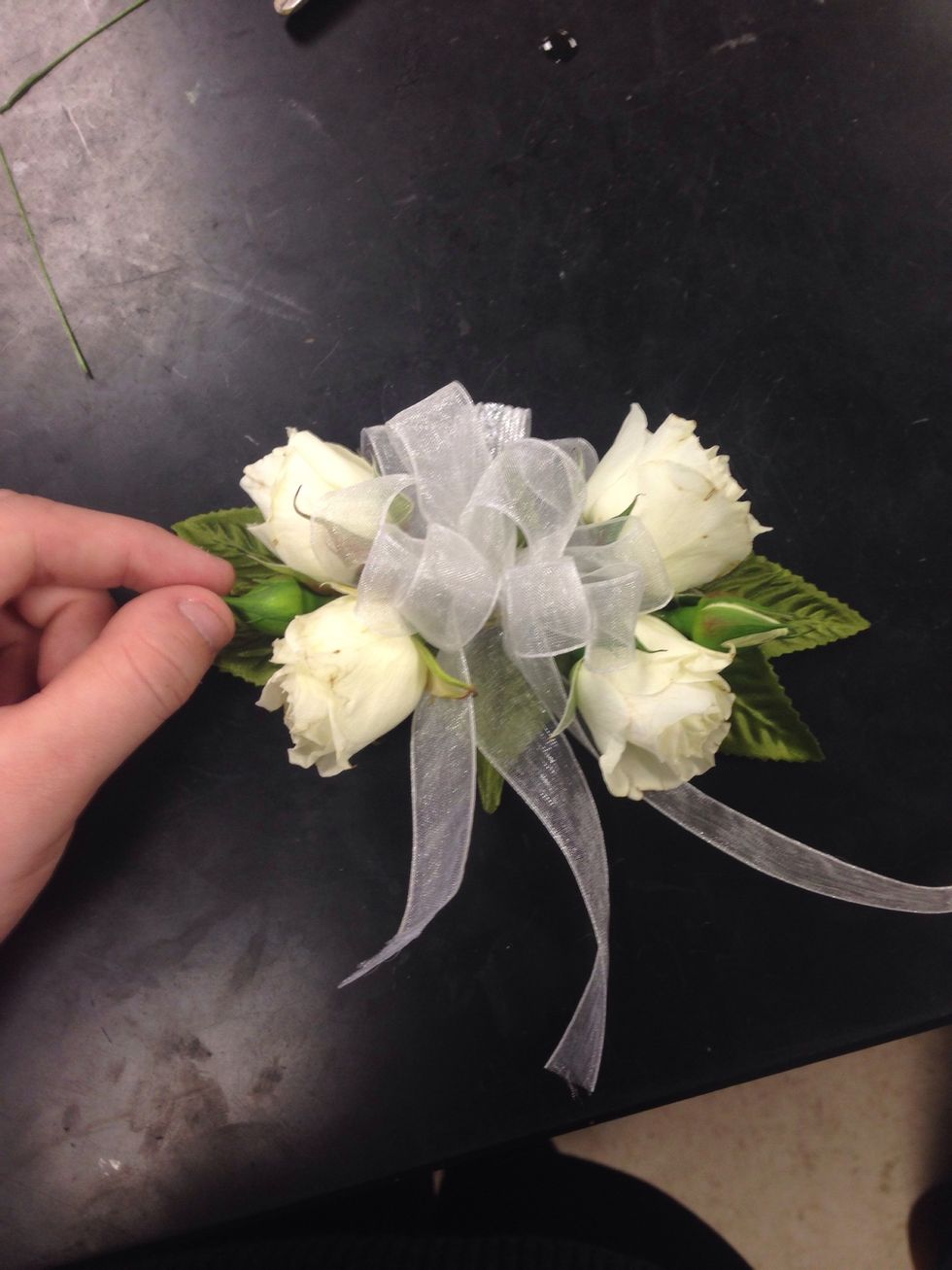 Take two small buds of your flower and cut approximately 1/2 inch. Apply floral glue and place in the middle of your two flowers on each side.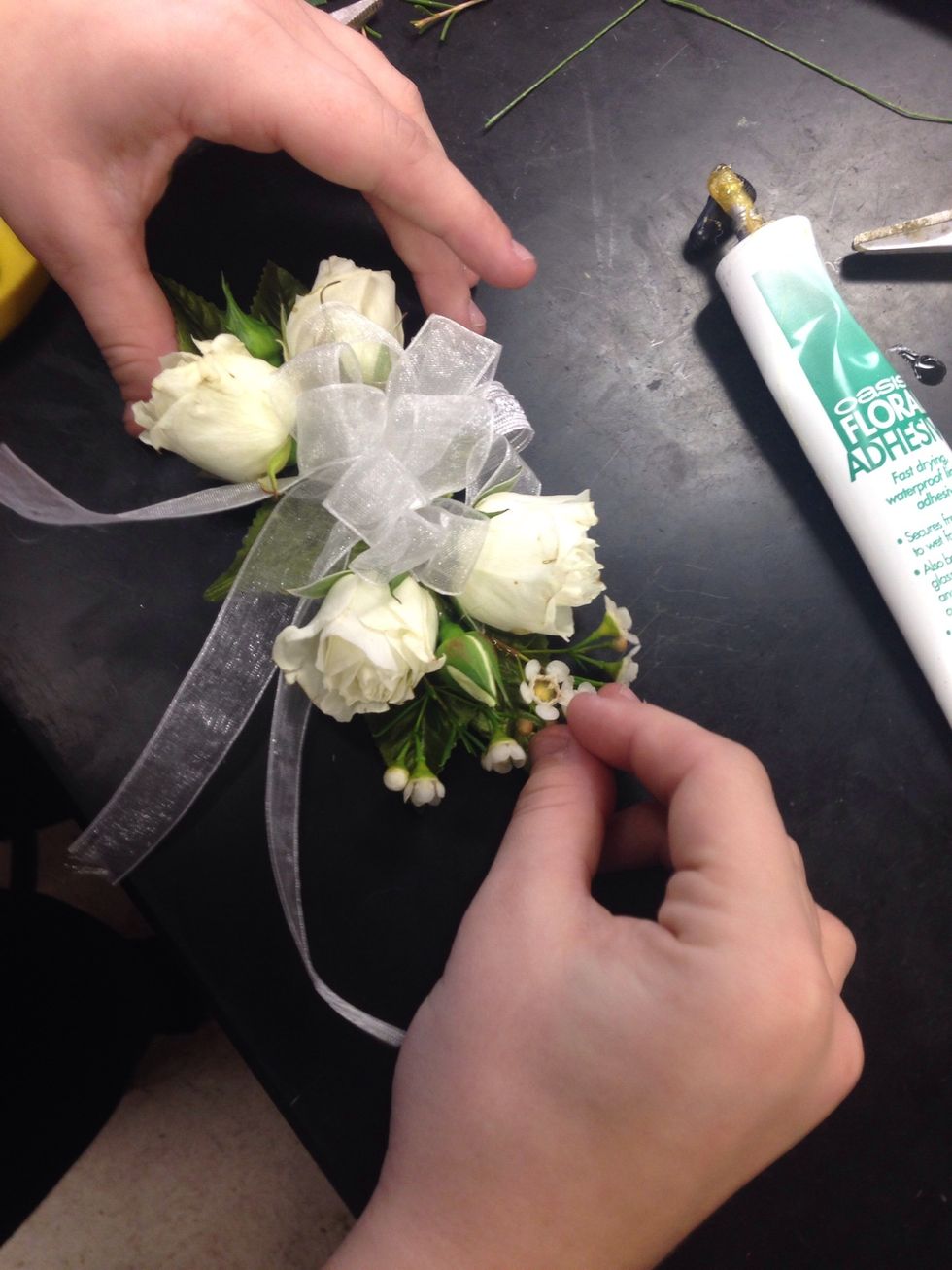 Now it's time to add your filler (preferably wax flower or babies breath). After applying small amounts of floral glue, fill in empty spaces all around as you choose.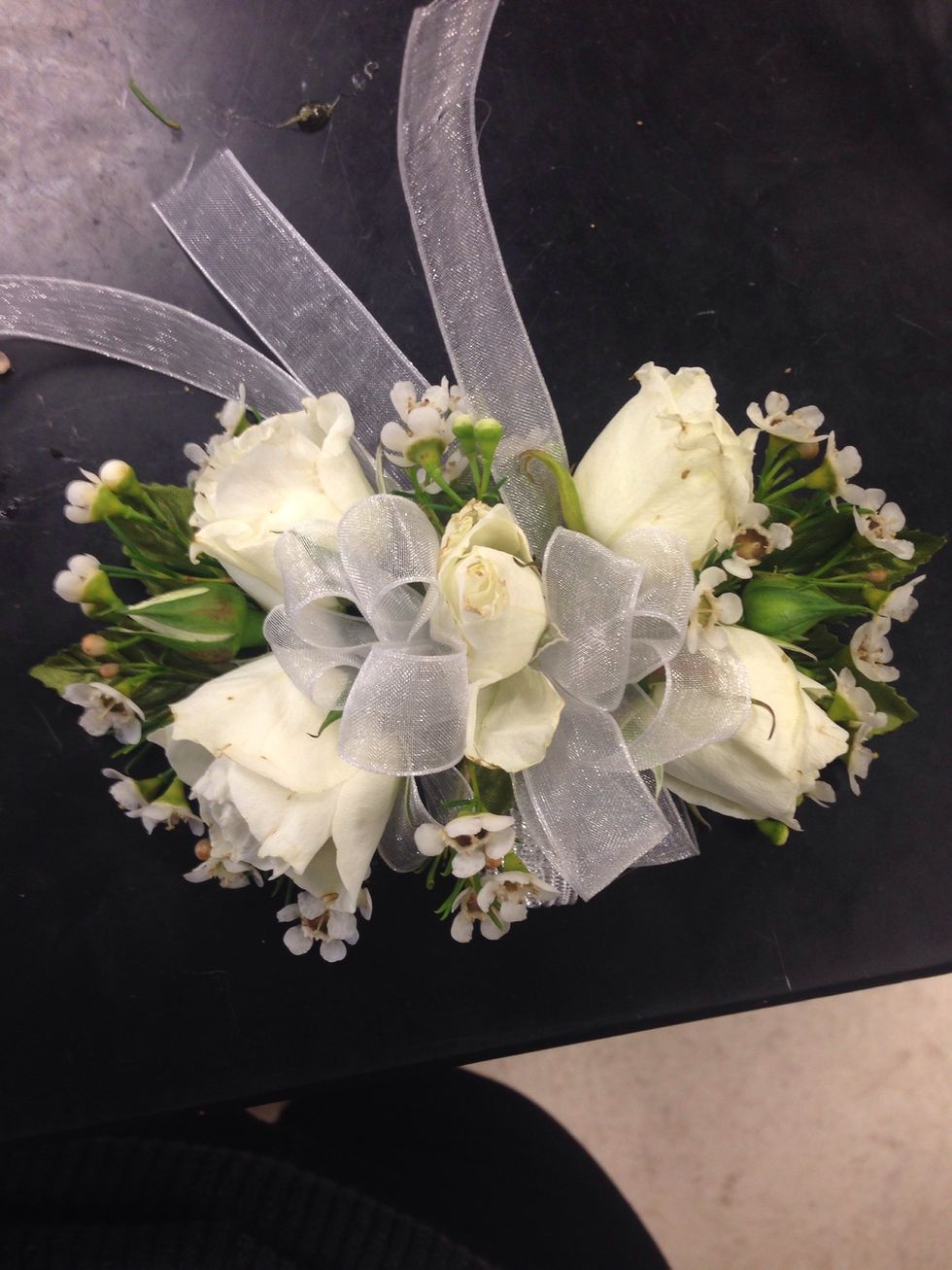 When you are finished and feel it's still empty, add another flower in the middle of the bow as shown. (optional)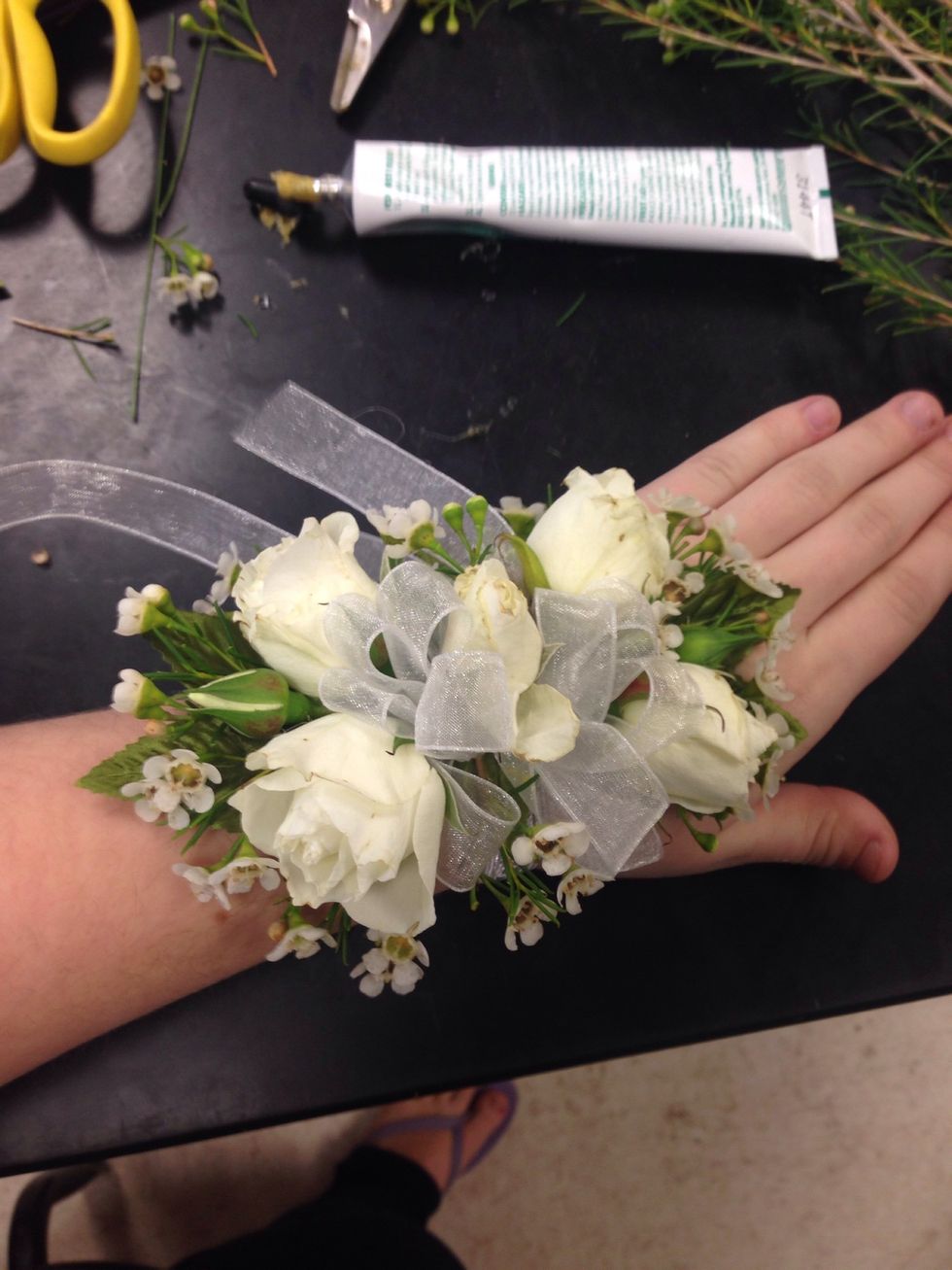 You now know how to creat your own wrist corsage for any event you'd like. Use any color flowers/bows to match the occasion (:
1.0 Wristlet
6.0 Leaves
1.0 Small bow
Snips
Floral glue
Flowers
Filler flowers