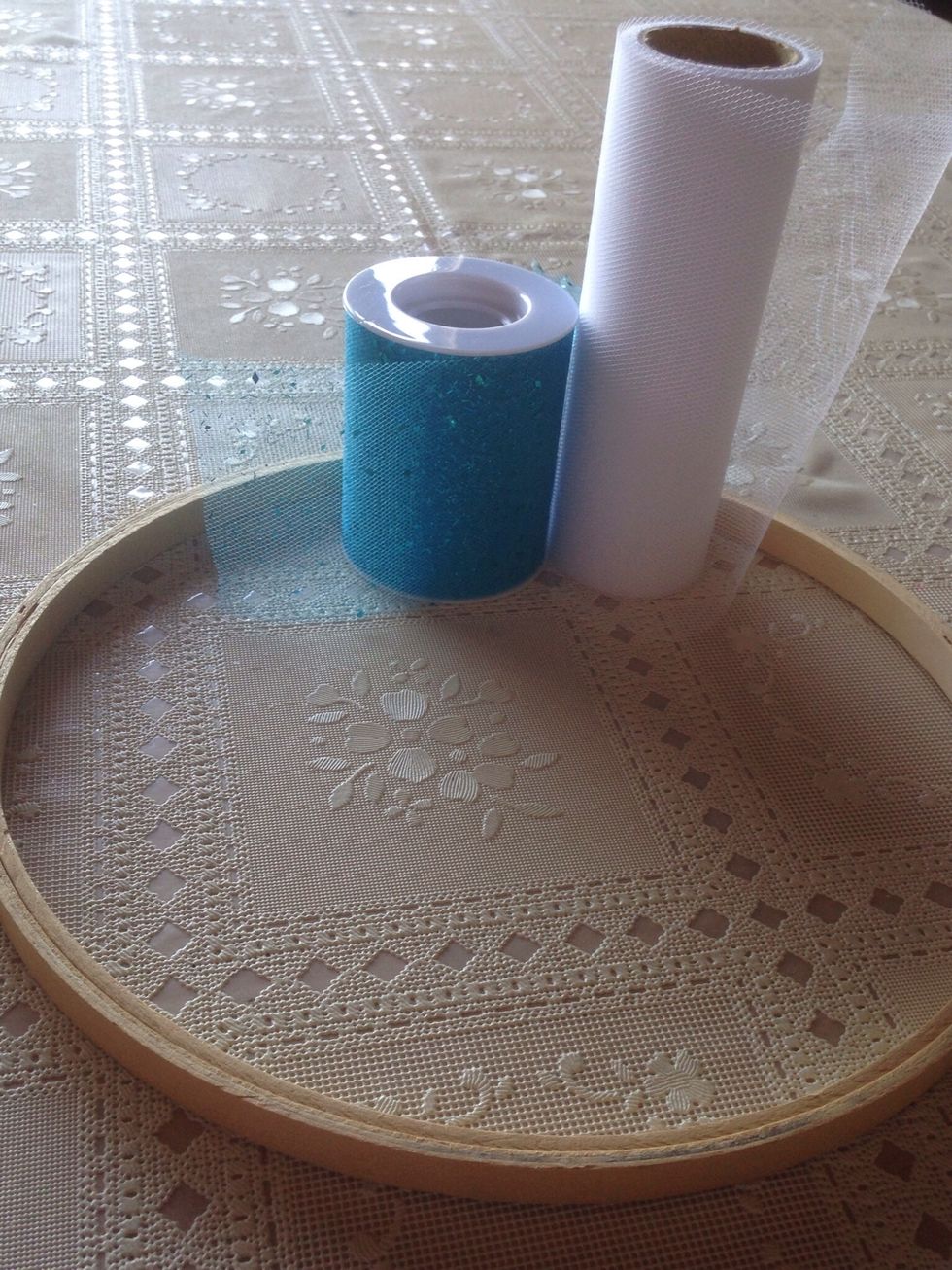 Gather supplies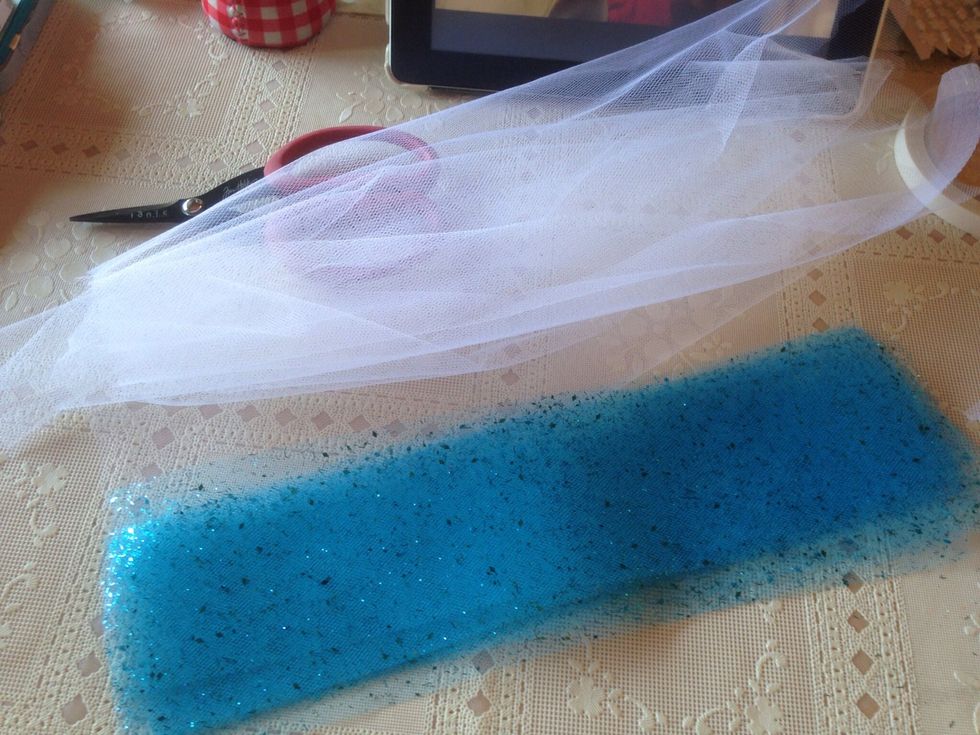 Cut tulle to whatever length you'd like, these were about 10-12 inches.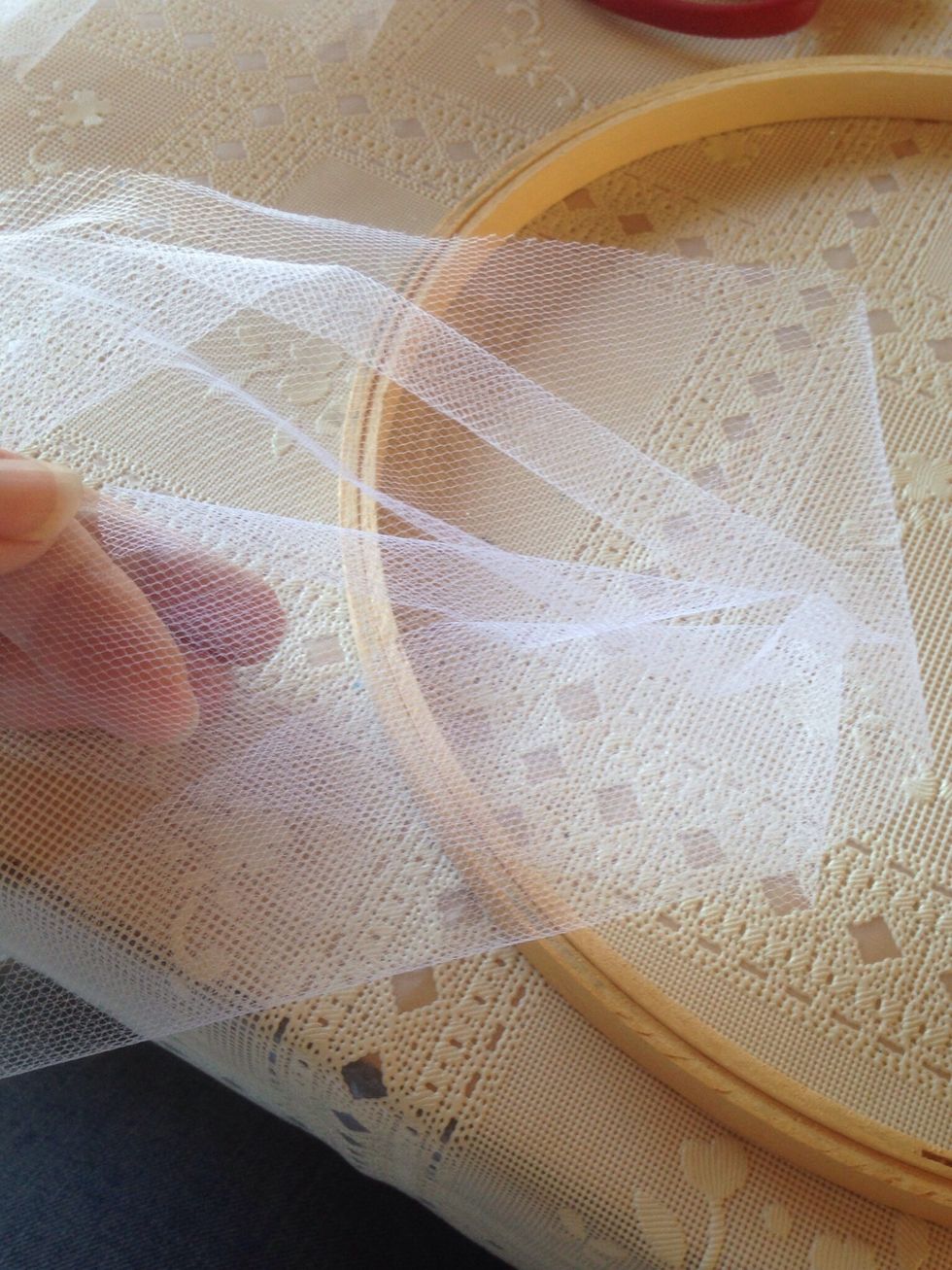 Take one piece of tulle and fold in half.....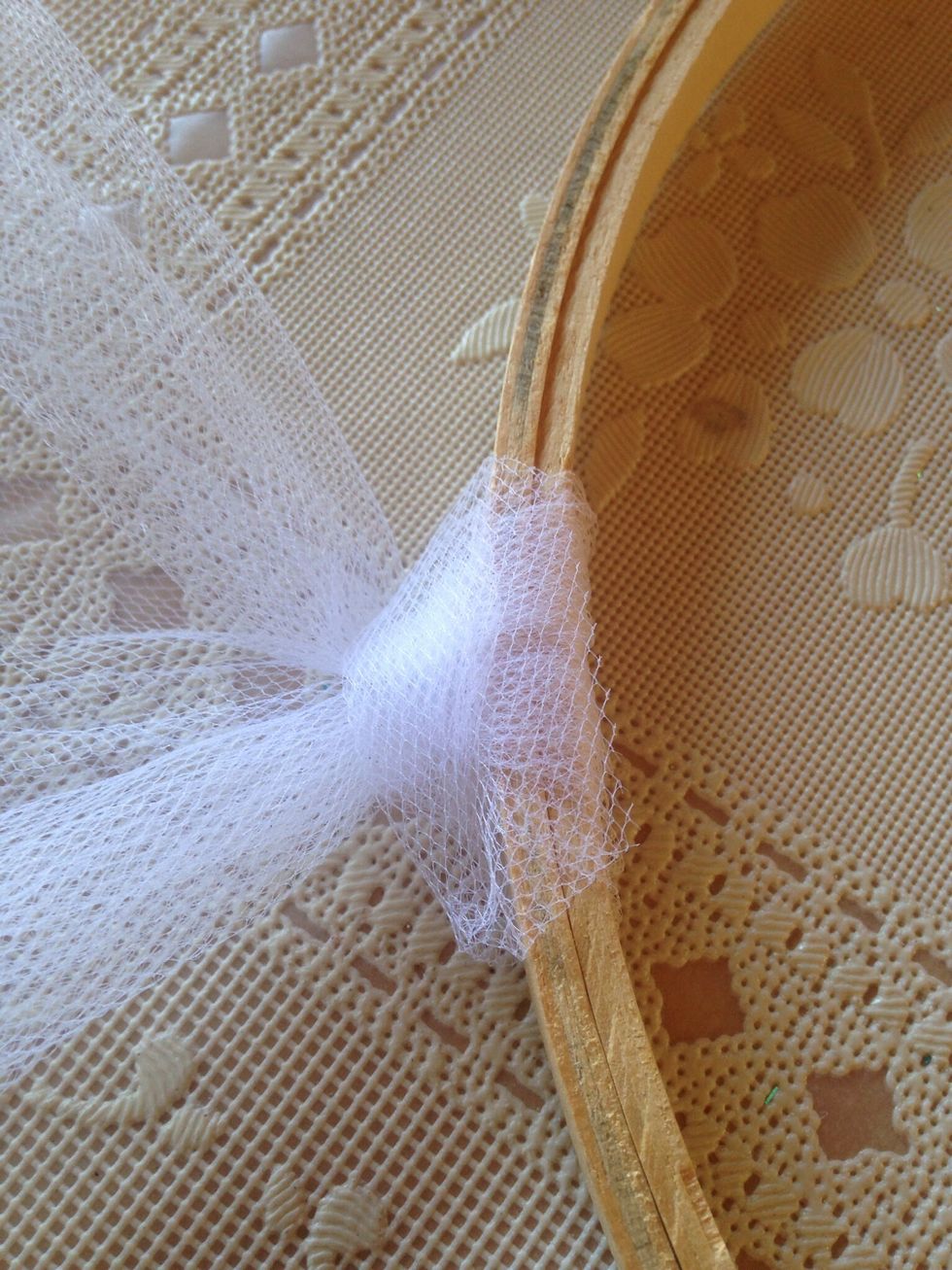 Wrap around hoop and pull thru end of the the tulle loop. Pull taut.
Continue to add tulle pieces, alternating colors.
After hoop is solid with tulle, it's time to add embellishments.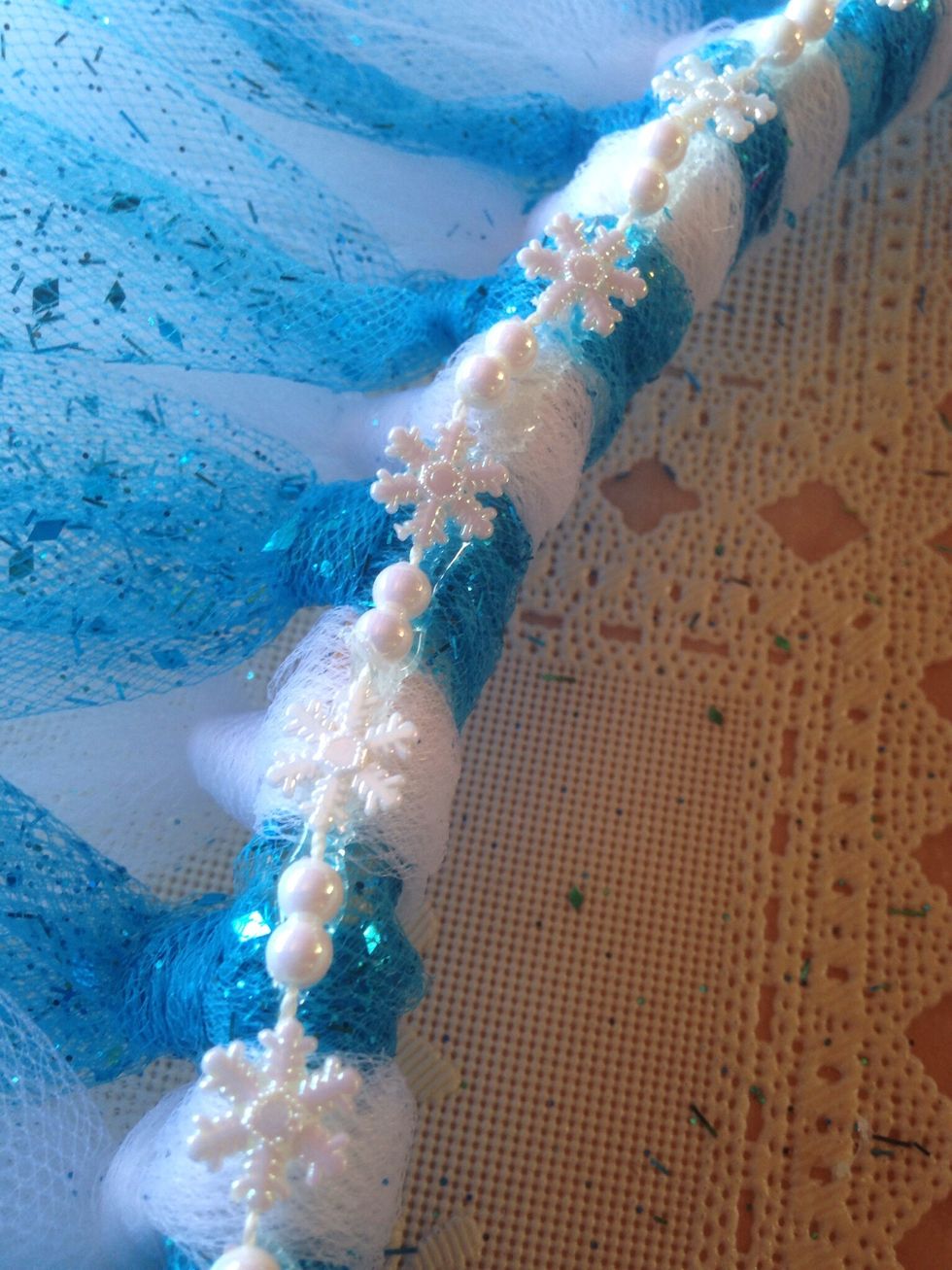 I had a strand of mini snowflakes I hot glued to the top edge of the hoop, directly over the tulle.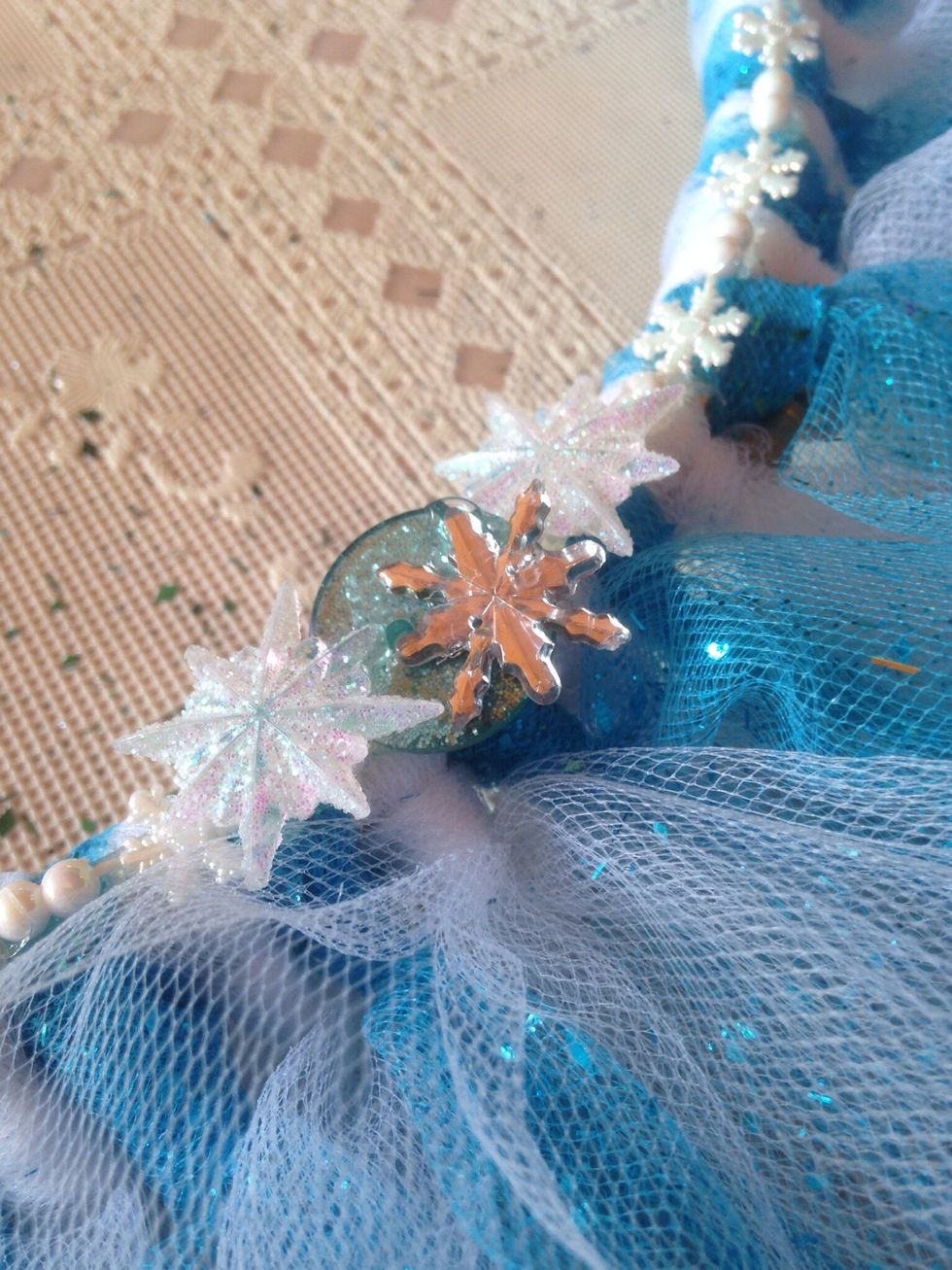 I added buttons, and some assorted snowflakes.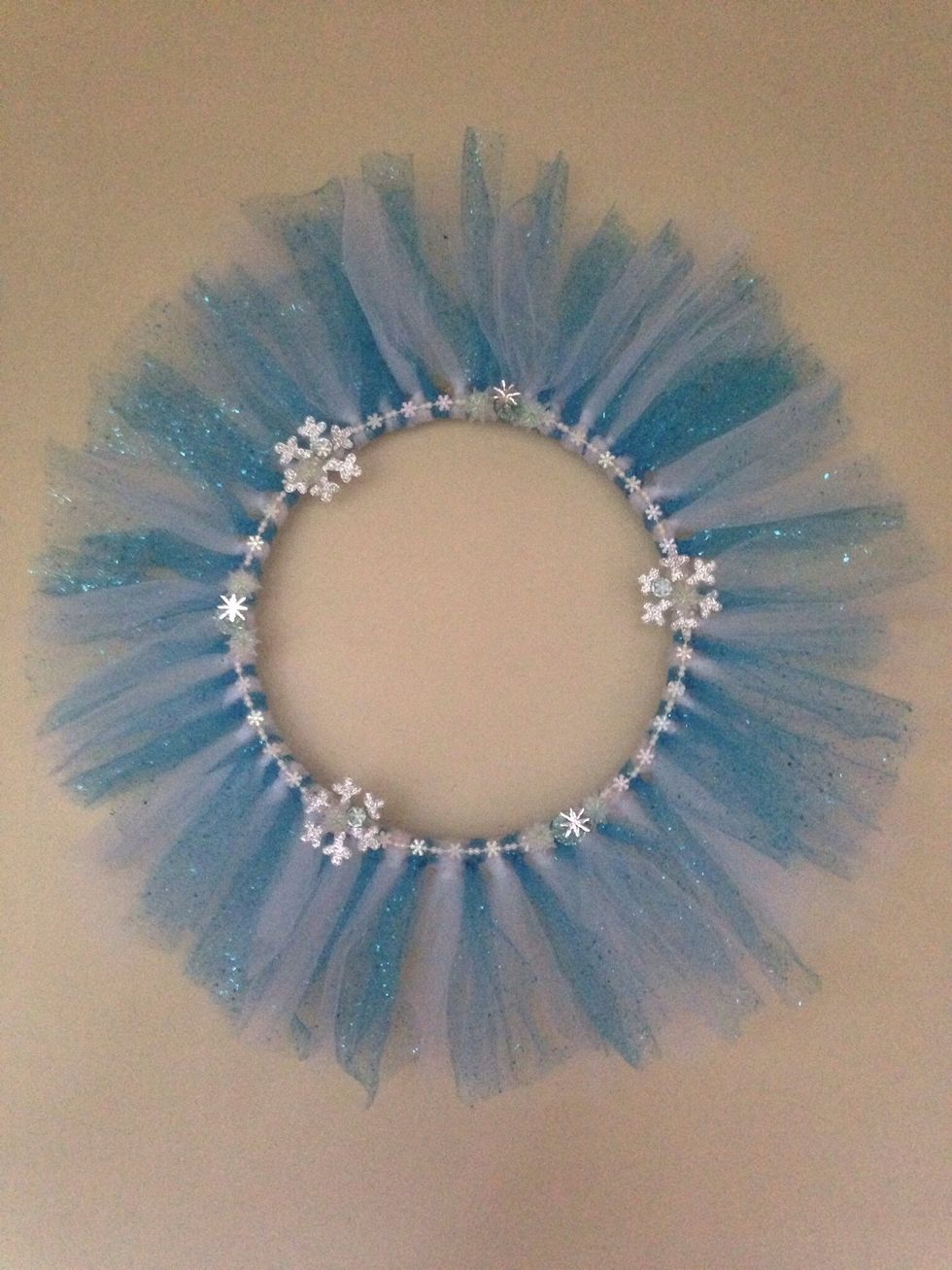 Almost done.....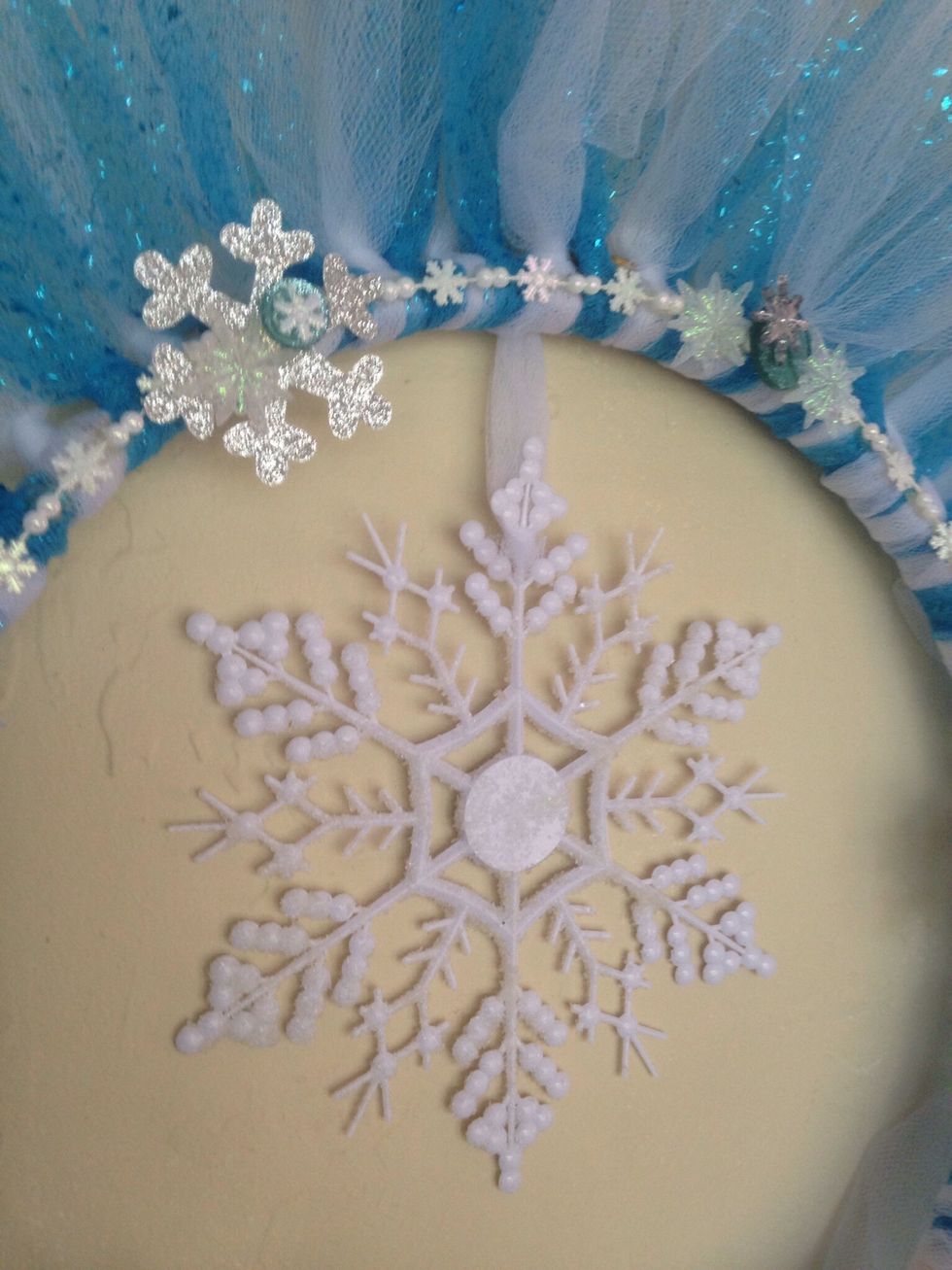 I hung a snowflake ornament in the center of the wreath.
Ready to hang on the door!
Embroidery hoop, any size
Tulle in white & turquoise
Embellishments, beading, buttons, snowflakes
Hot glue
Scissors