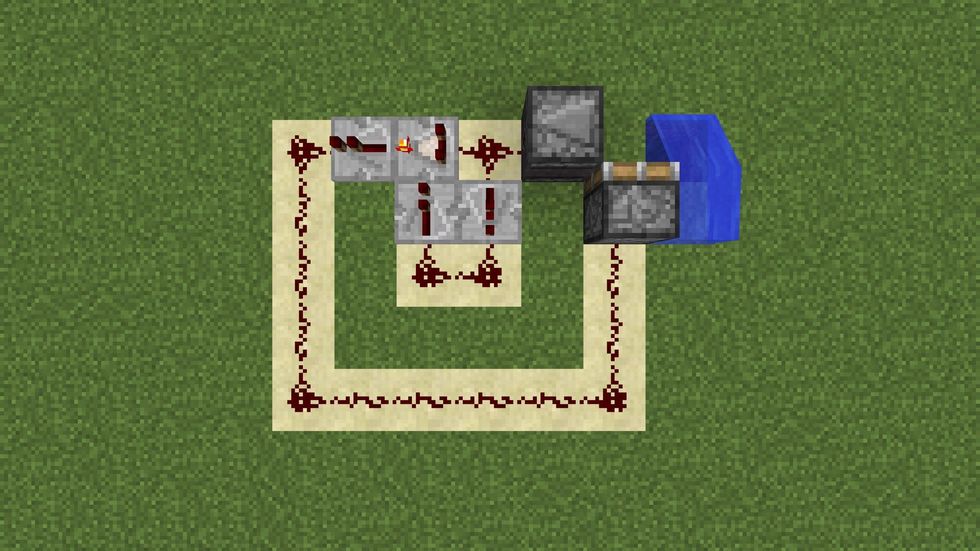 This is what turns the concrete powder into concrete and moves it.
Come out 9 pistons from the concrete former.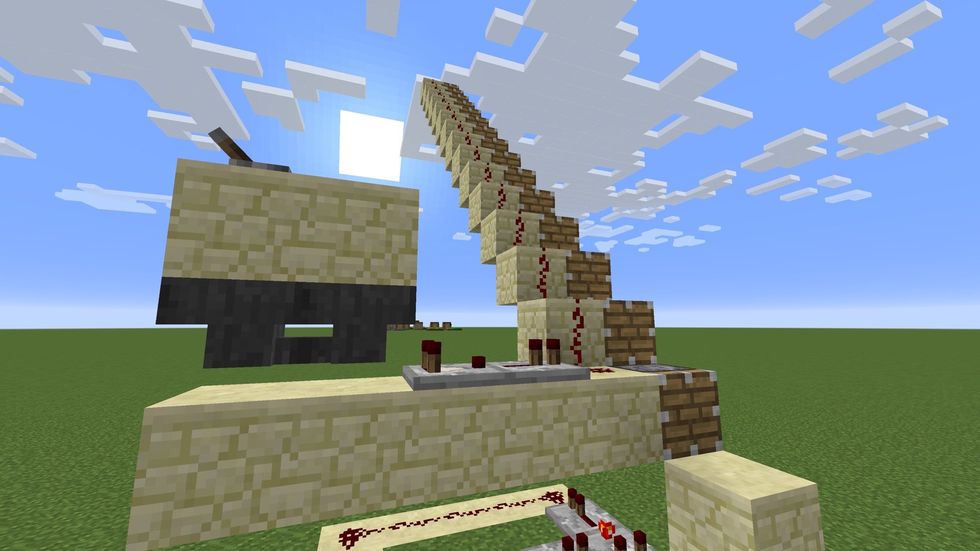 Place the sandstone in the lower right corner in top of the observer. Place 15 pistons after that. Put one item in one of the hoppers and turn it off with the lever.
Come 2 blocks above the top piston and make this 15 blocks wide.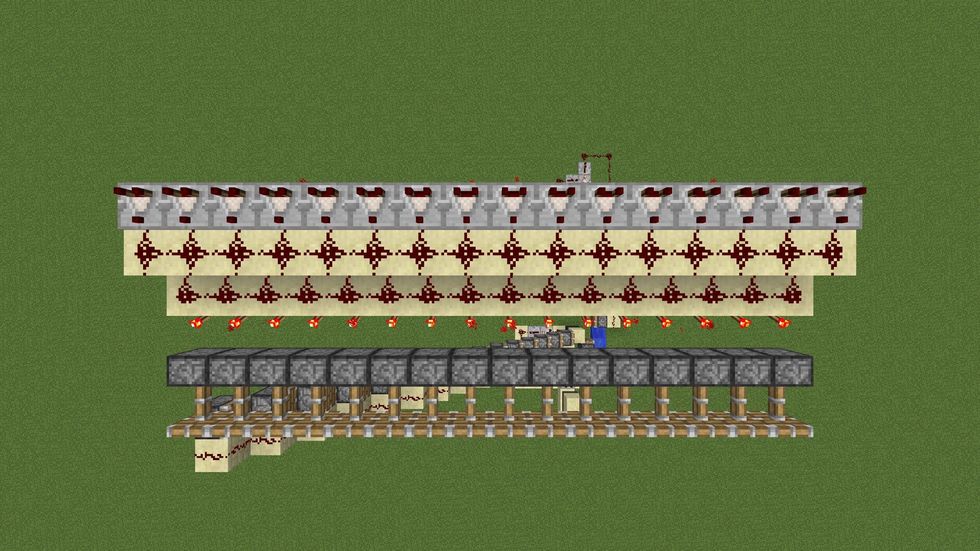 make the item filters on the back.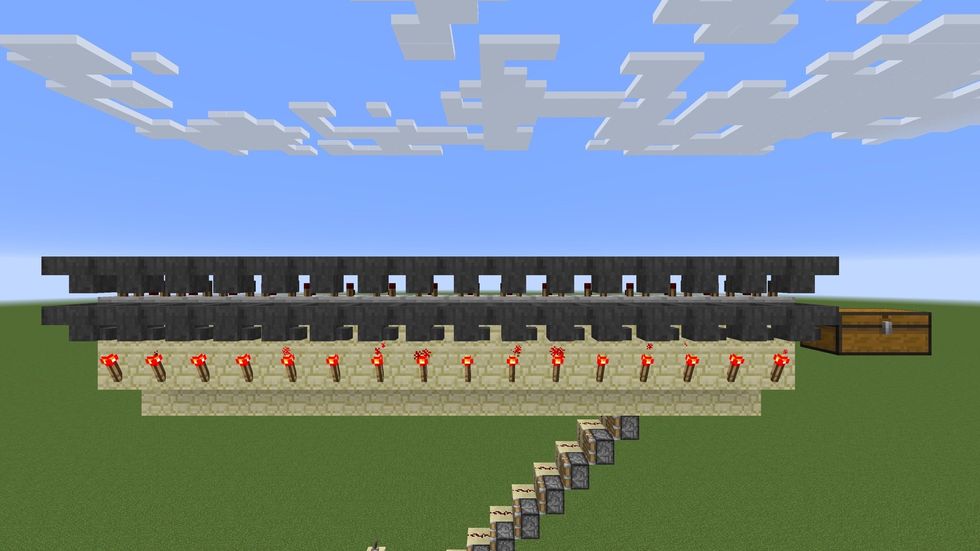 Add a line of hoppers.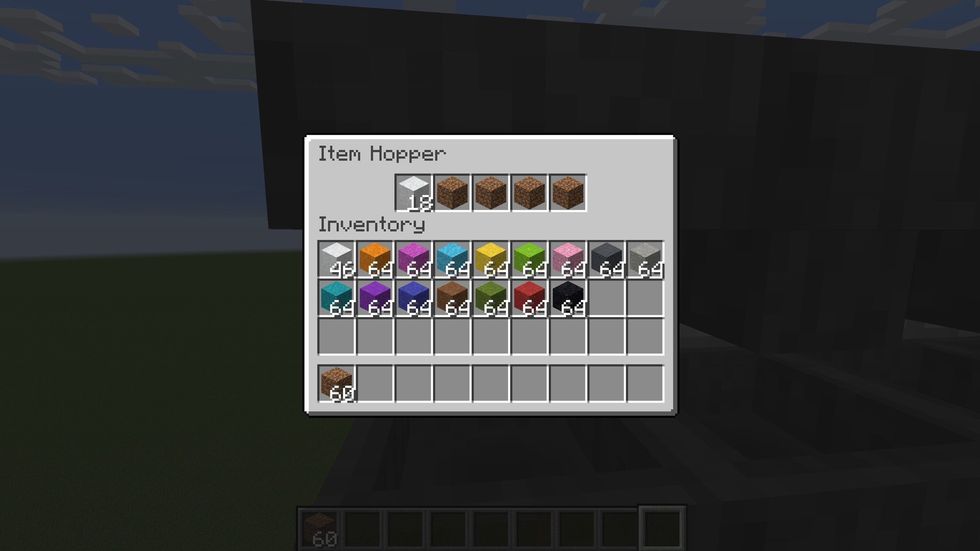 Put 18 concrete and 4 blocks into the top hopper and do a different color for each.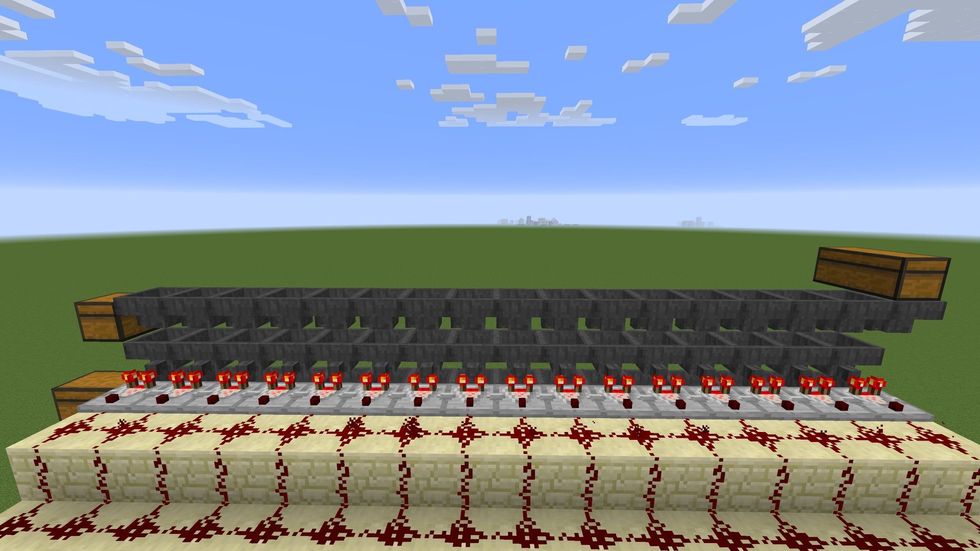 Add another hopper line on top.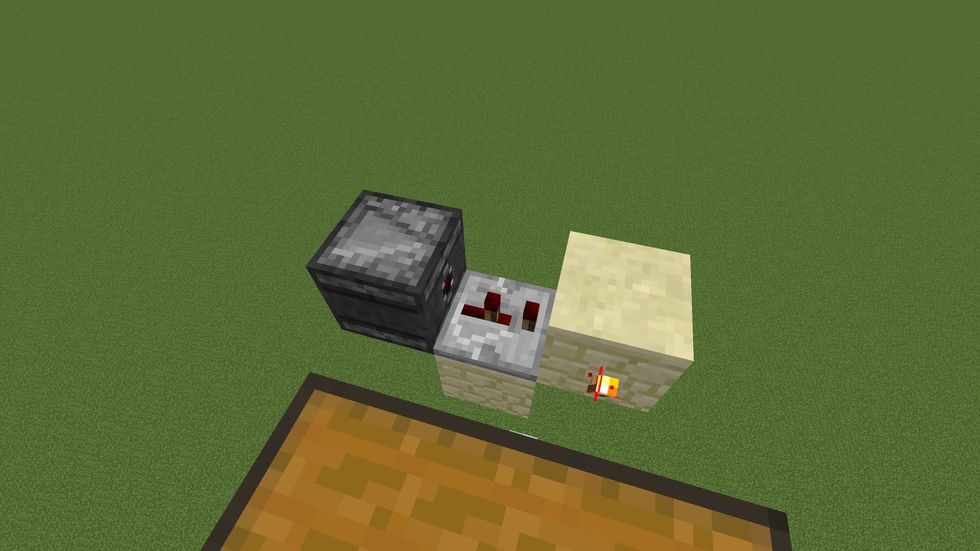 Put the redstone touch pointing at the hopper under the chest.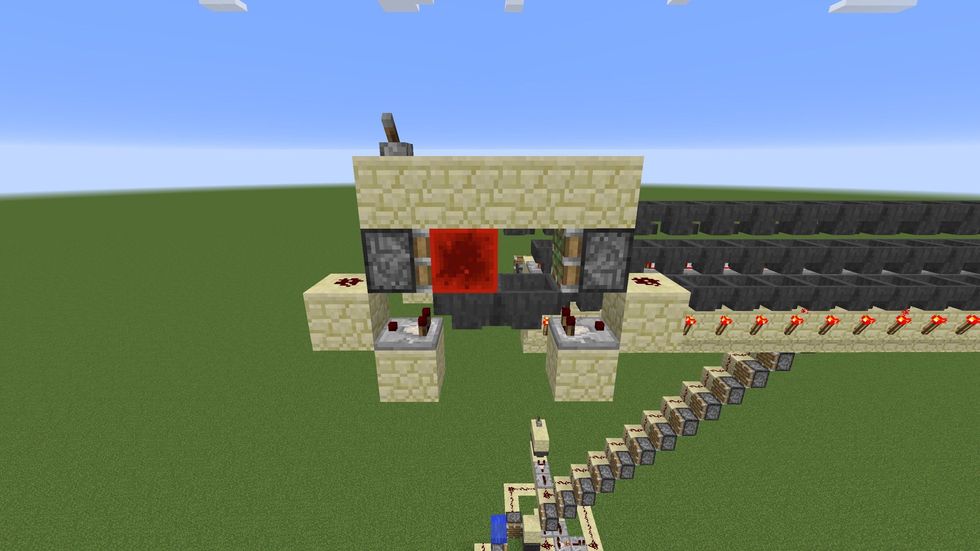 Put the left piston in front of the observer block.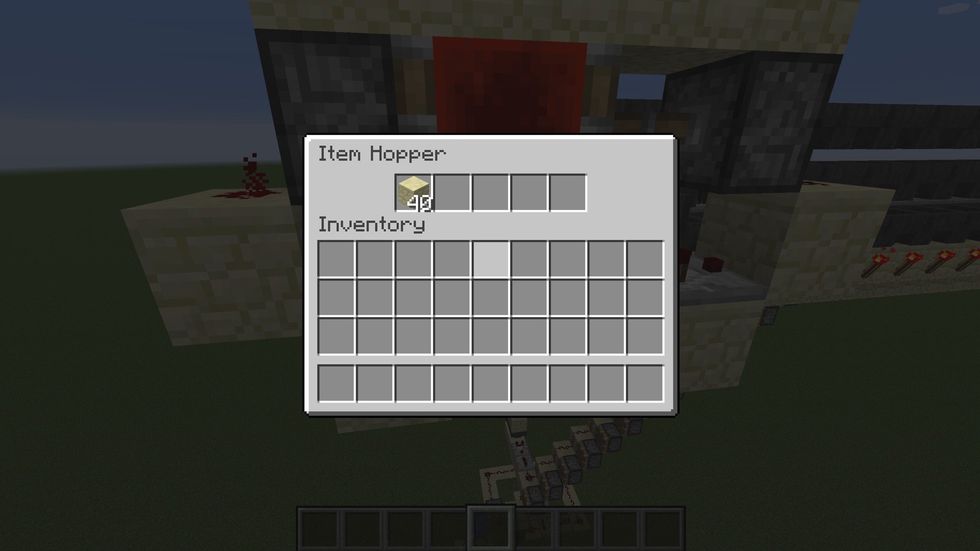 Fill one hopper with 40 items. This is the timing so you can change it for the speed but don't go too fast.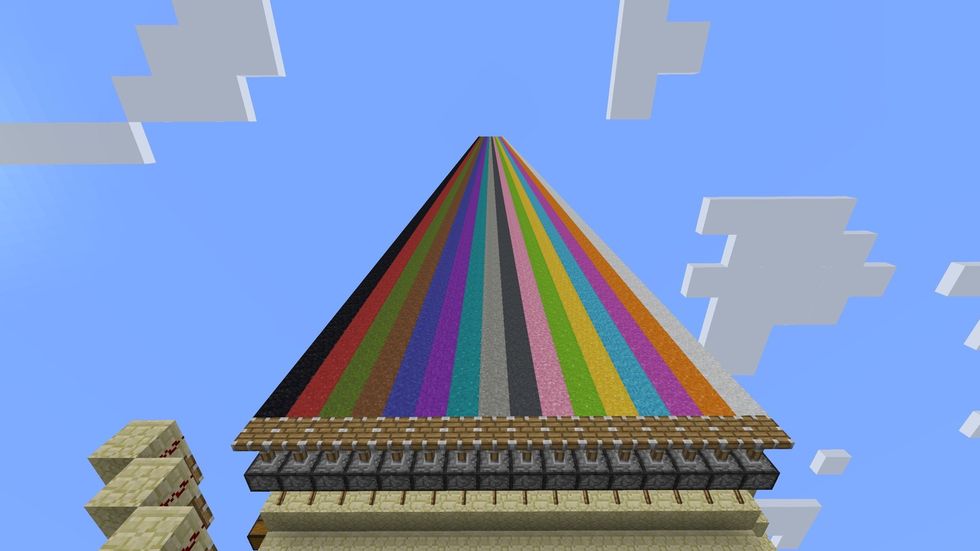 Add the ink (concrete powder).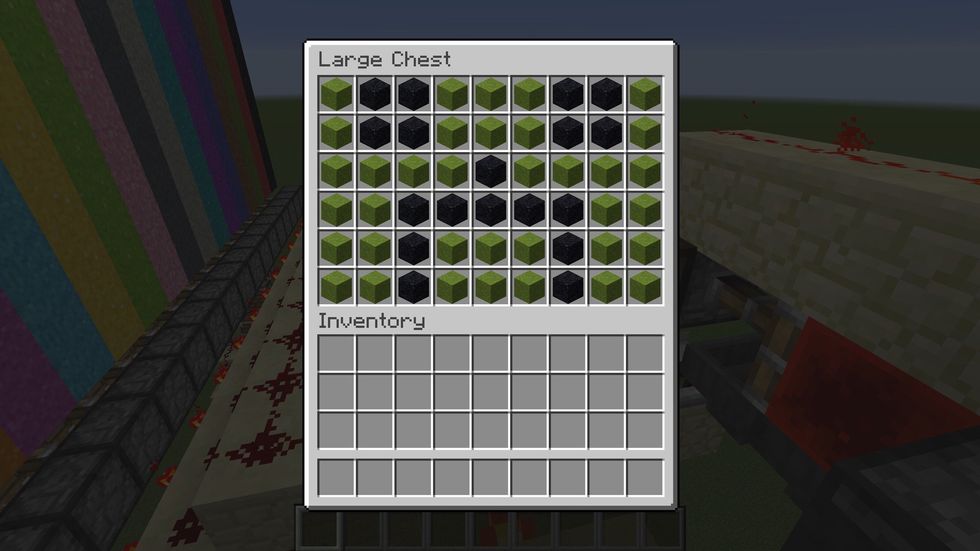 Make a picture in the chest!
Turn off this lever.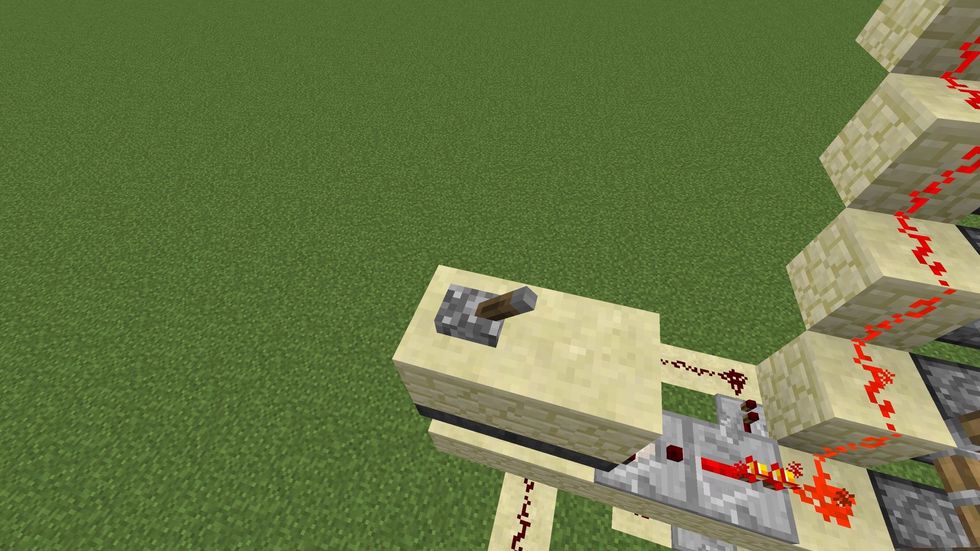 Turn off that lever.
done! Please comment on a step if it was confusing.
The creator of this guide has not included tools