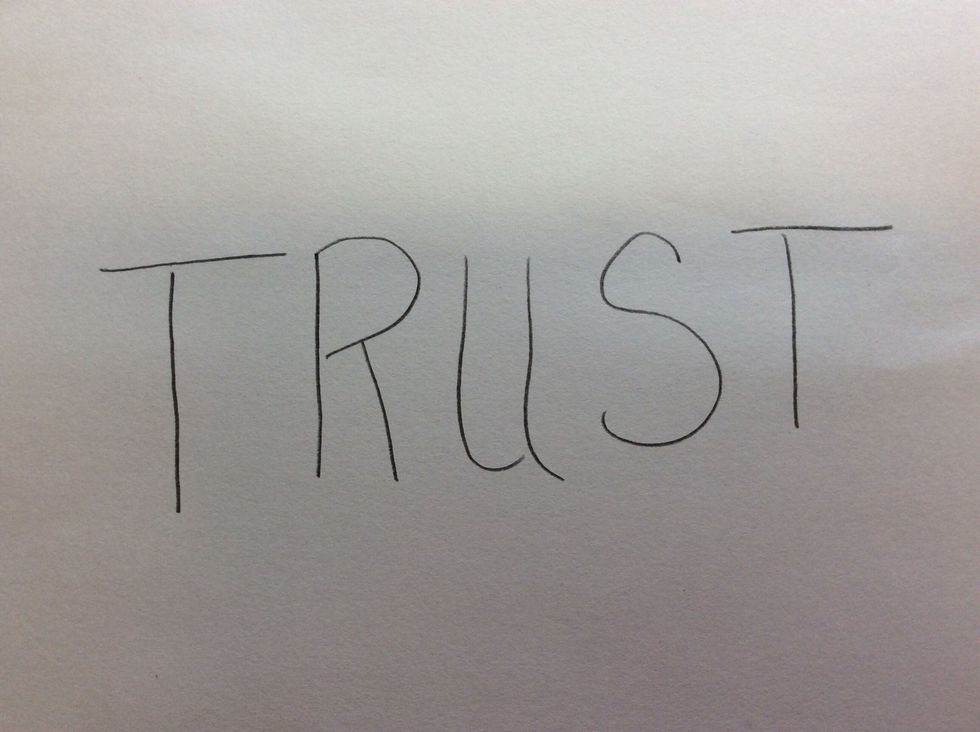 With your pencil, write large a word onto the tracing paper that is meaningful to you or about you.
Slip the word you wrote underneath your colored paper. This will help with the spacing between the letters.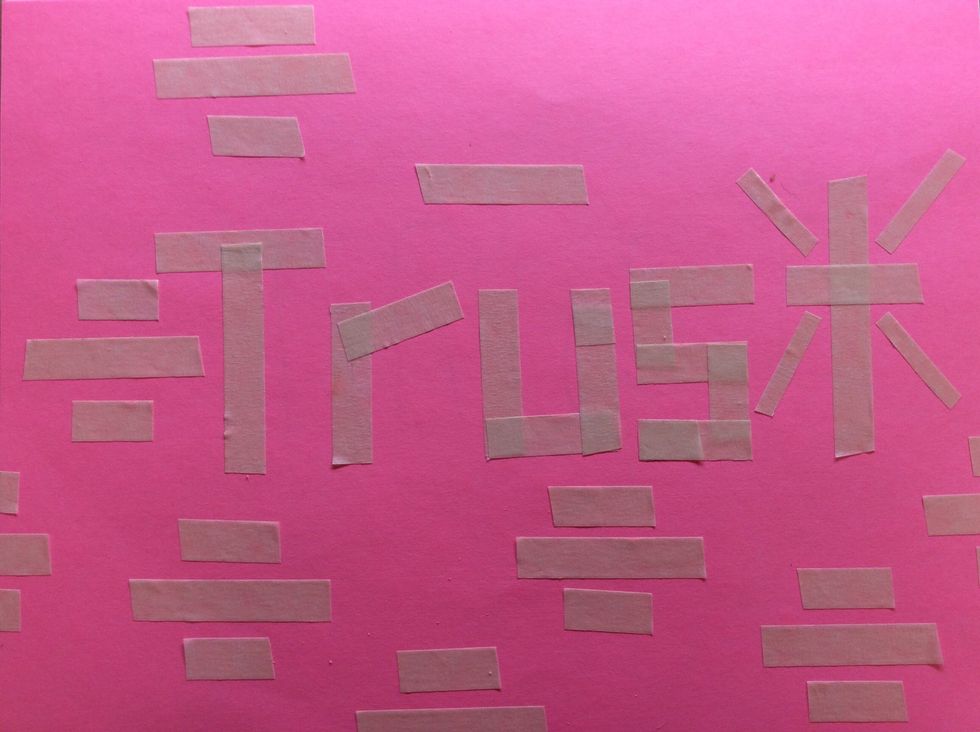 Use the masking tape to write out your word and create a design by using symbols or a pattern. Press the tape down lightly because you will be peeling it off the paper. The taped word is positive.
Remove all the tape, and there is your now negative space word created by the dots.
1.0 9 x 12 tracing paper
1.0 9 x 12 color paper
1.0 roll 1/2 inch masking tape
variety of colored paints