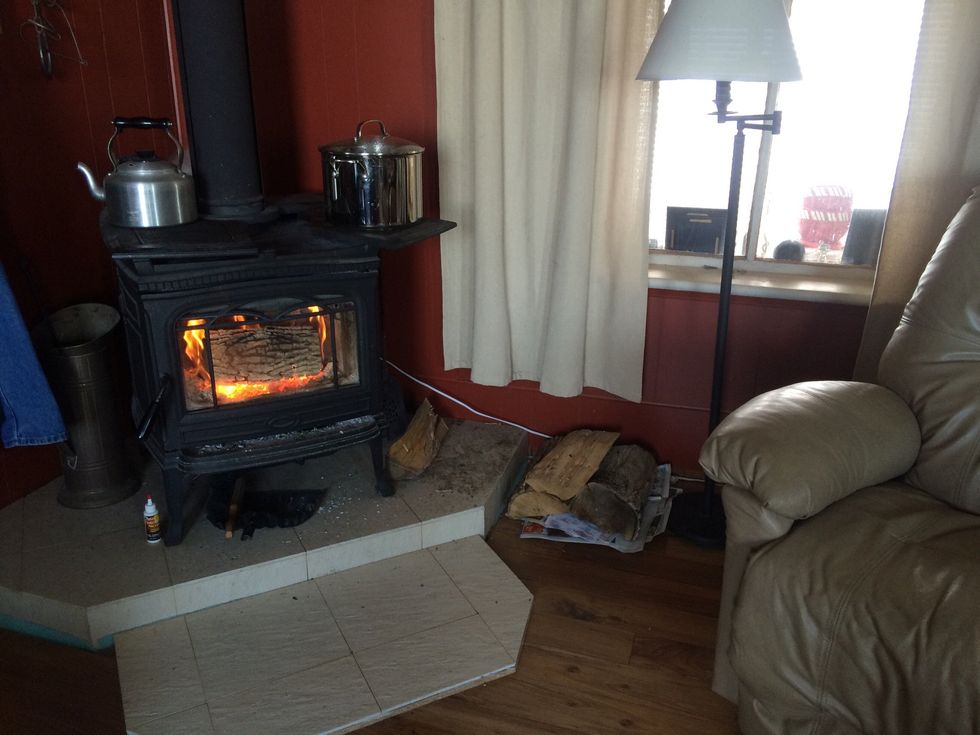 This is the space where it's going.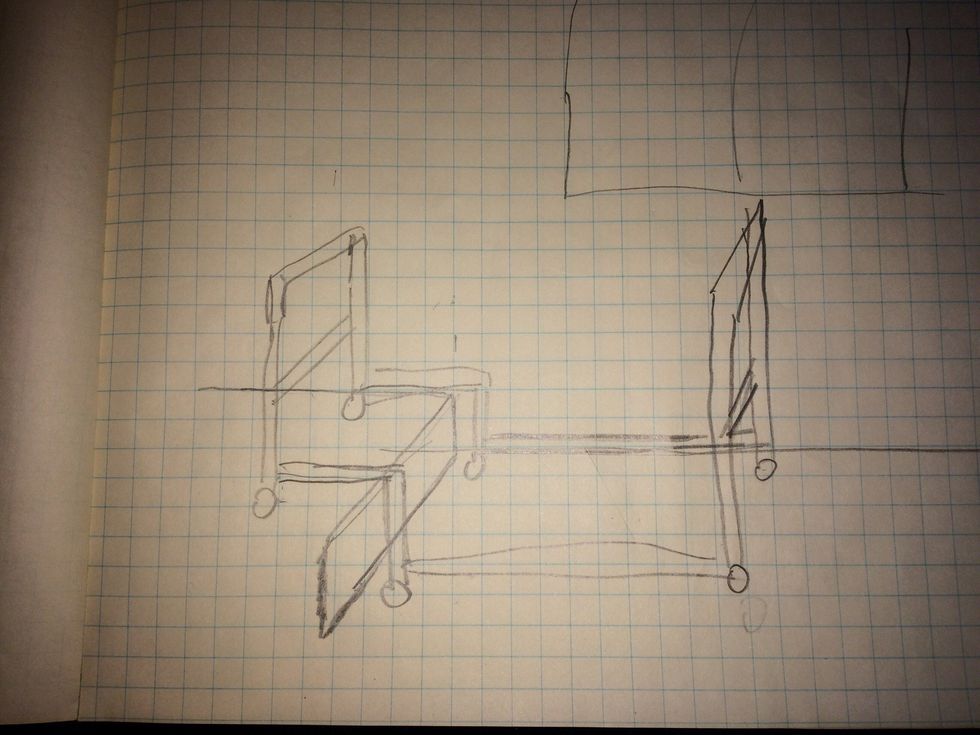 My rough drawing.
I drew a more detail drawing to make sure all details were correct.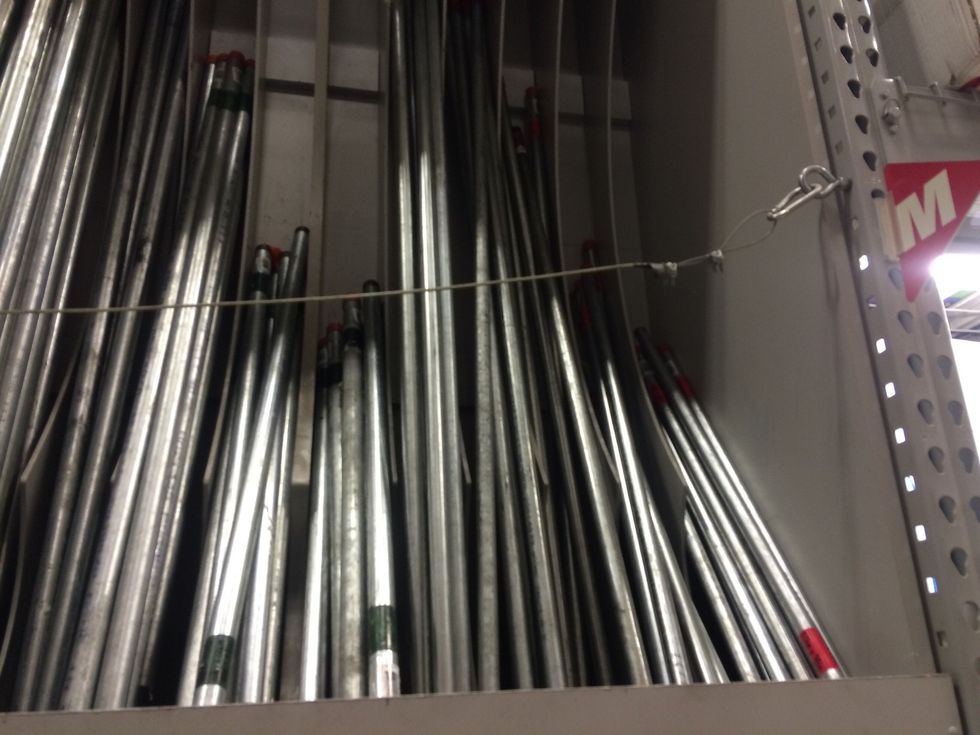 Galvanized piping!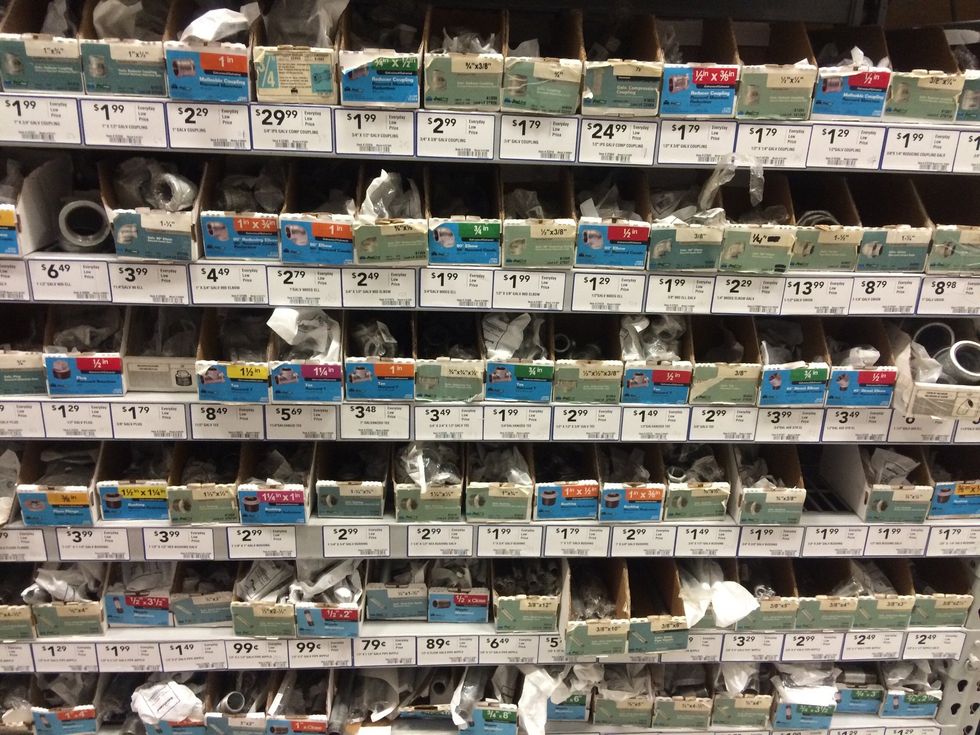 All the parts, if you can find them!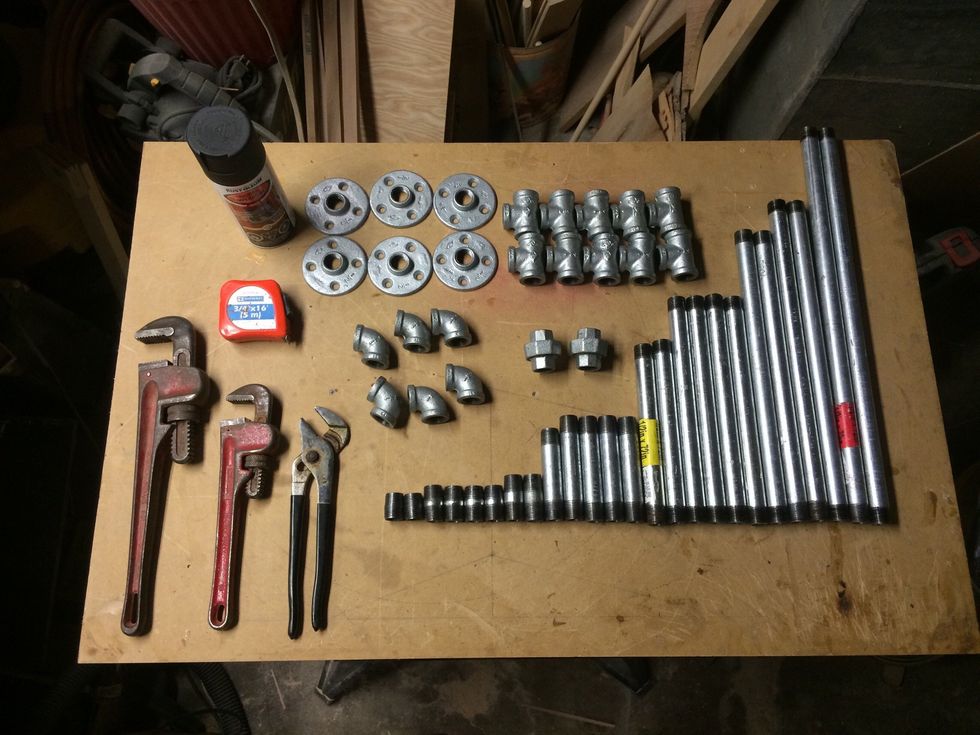 Got all my pieces, now I'm ready to assemble.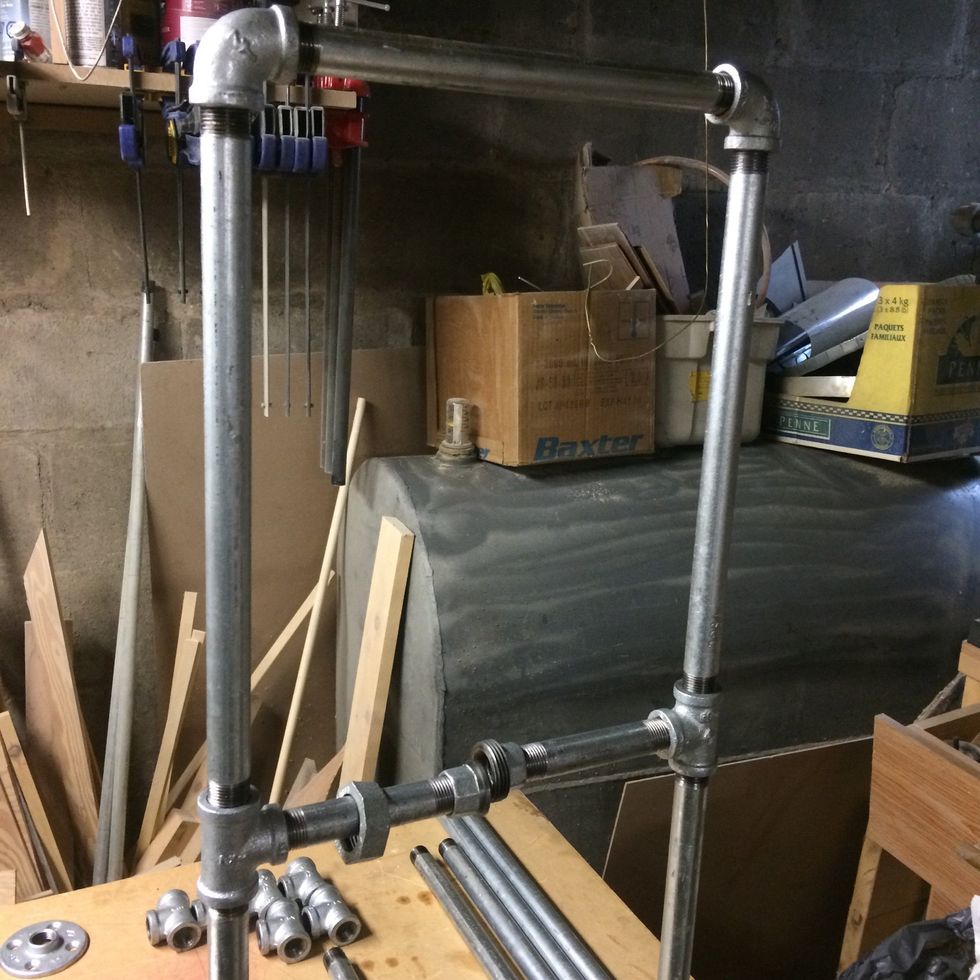 I started with a base and assemble it a piece at a time. Until I complete the end.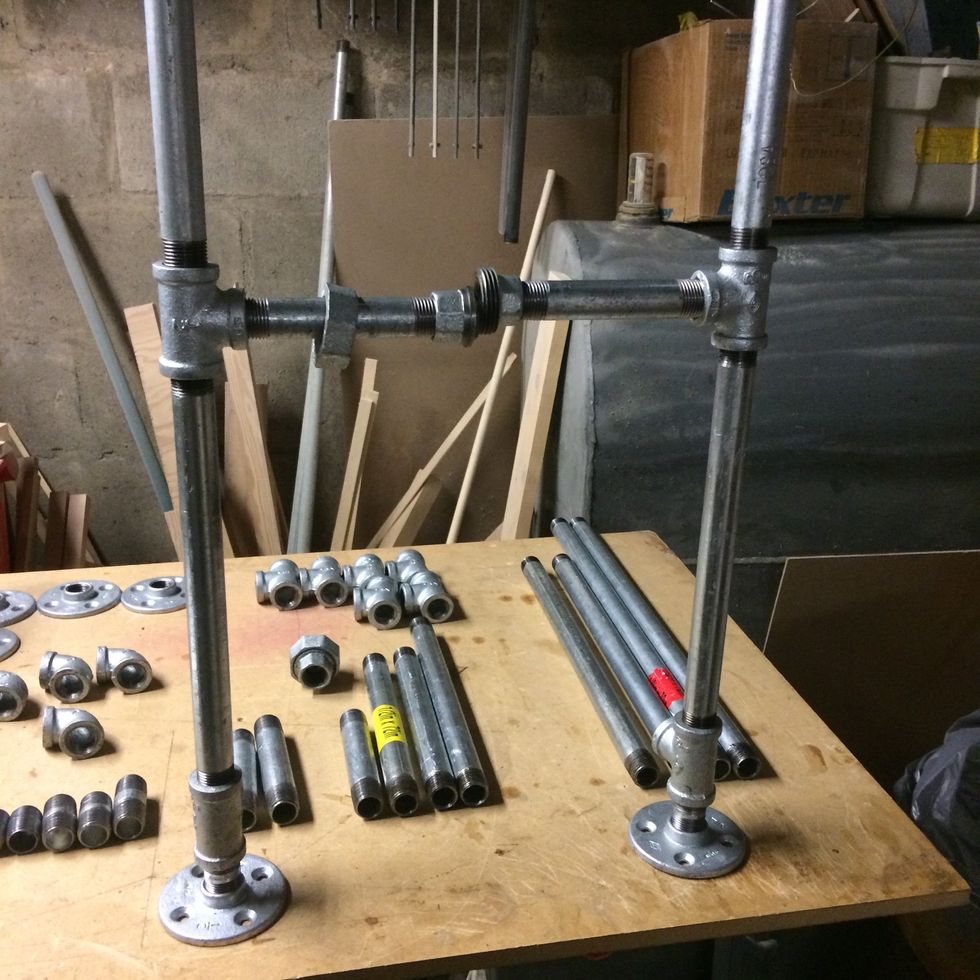 This was a dry fit so the coupler is off a little. After tightening it does line up better.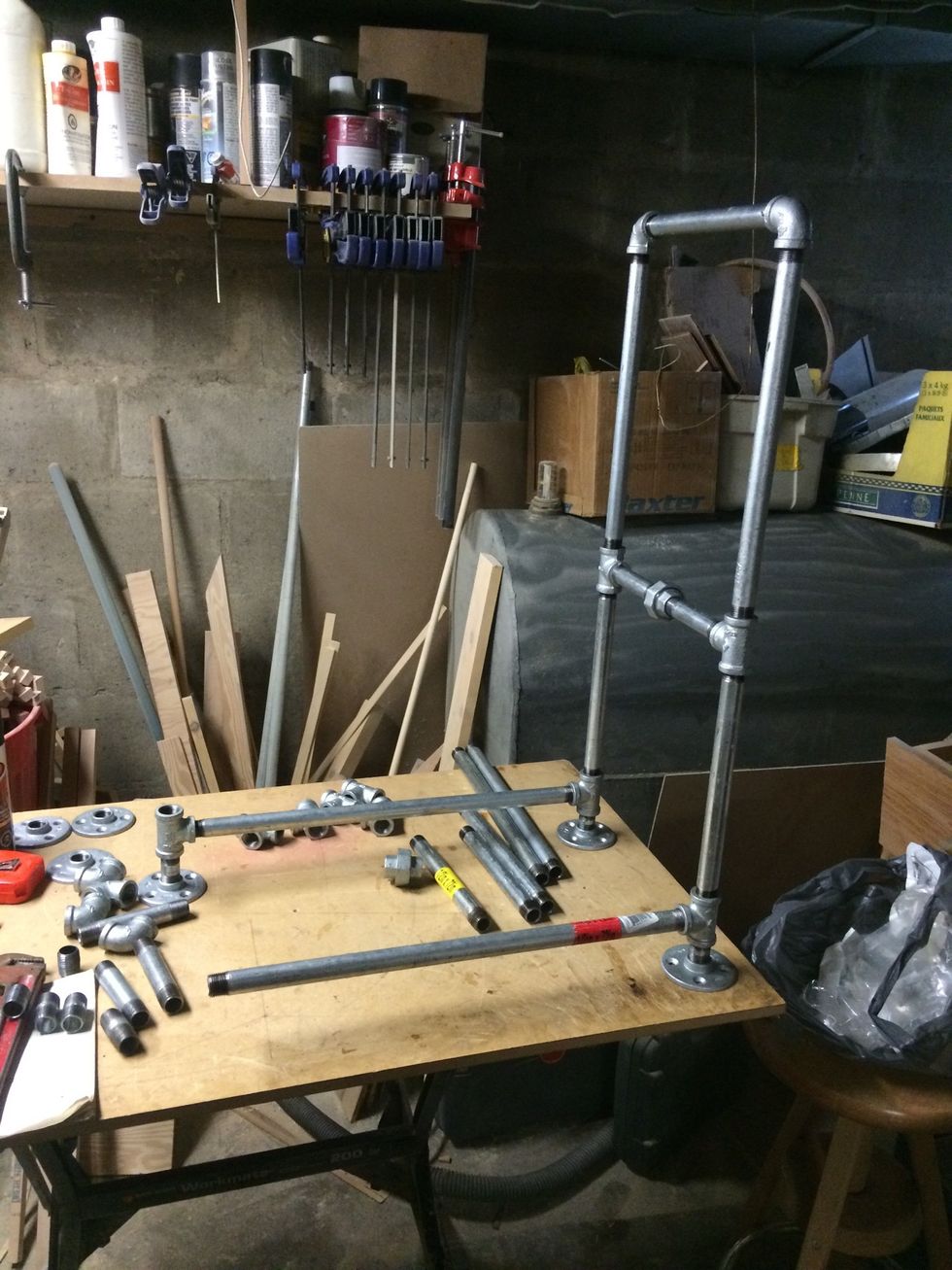 Continue building piece by piece.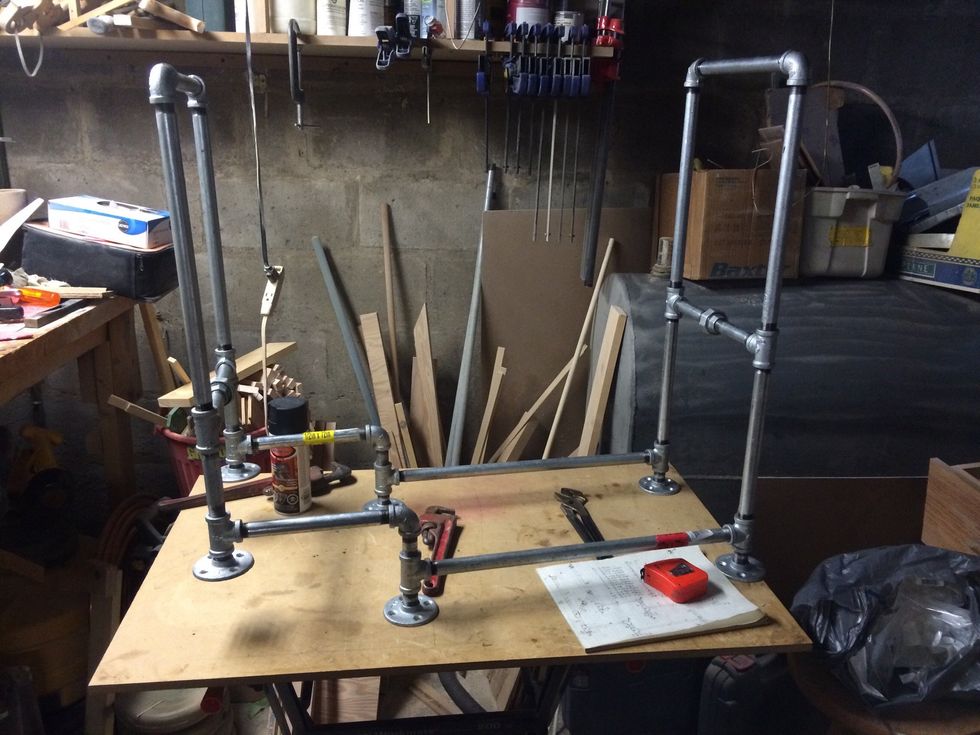 This was the dry fit before tightening everything up. Good thing I put it together first, because there was an issue.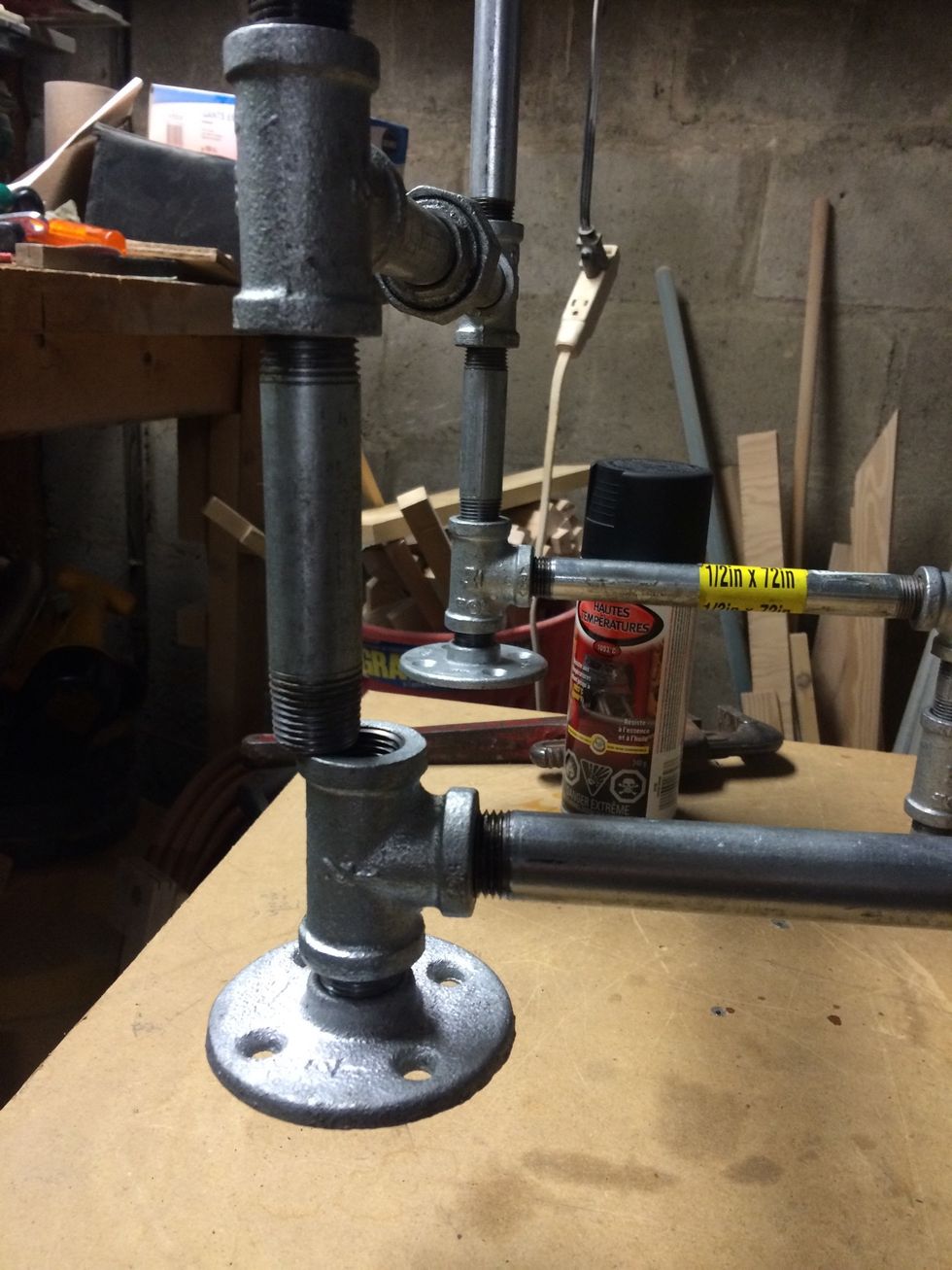 I couldn't screw in the last tee. I had to put in another coupler to complete the stand. A coupler is needed when you have a complete connected series. I had 3 complete series instead of 2.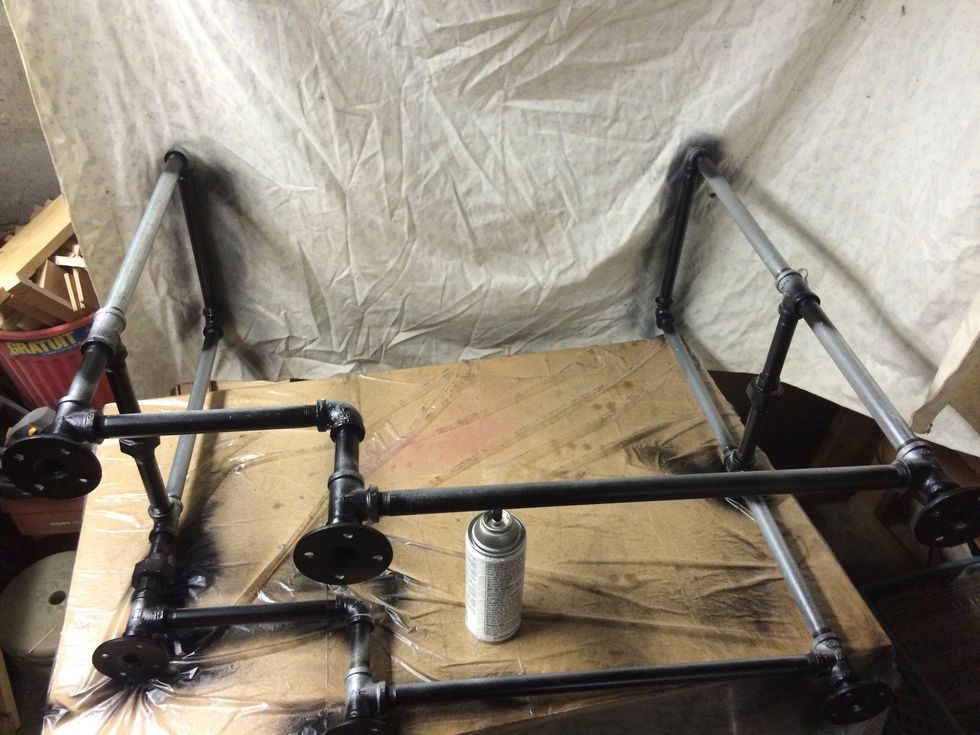 I pulled it all apart and started to tighten all the fittings. Once that is done wipe the pipes down and your ready to paint!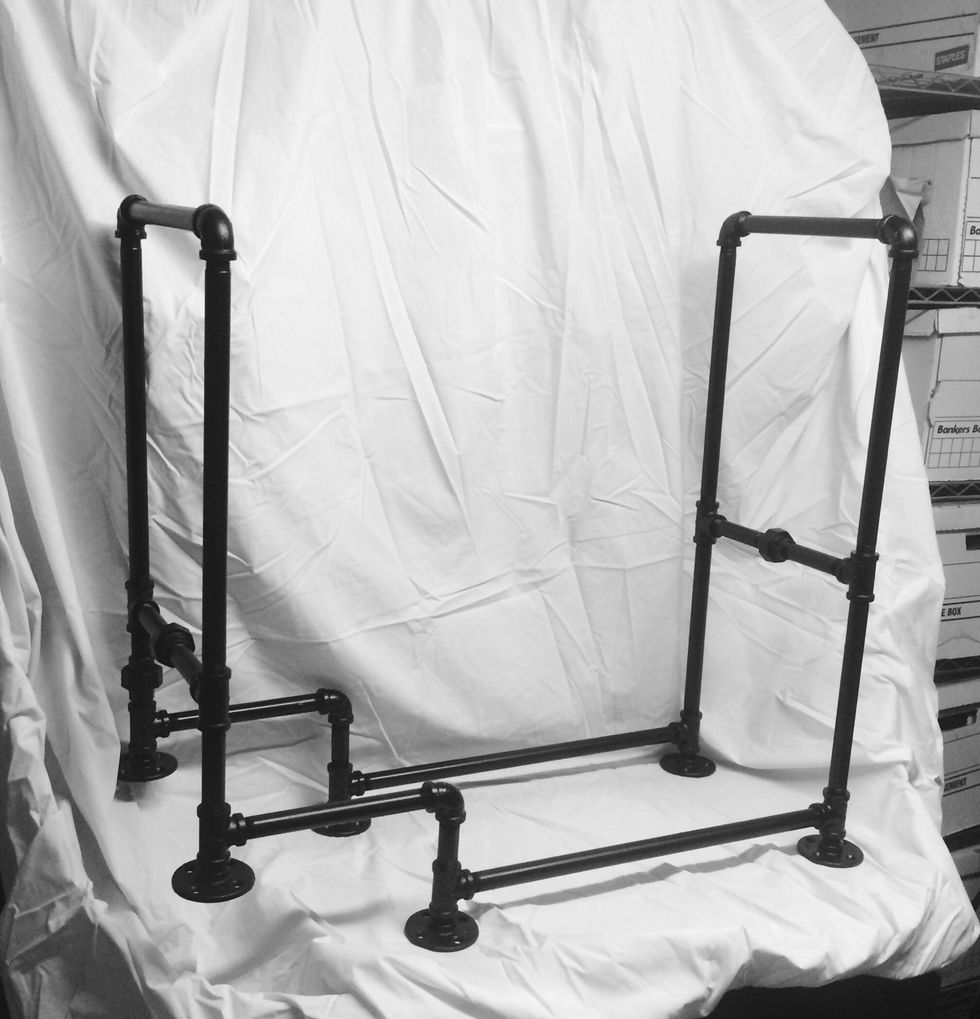 After 3-4 coats you're done! Now ready for some wood!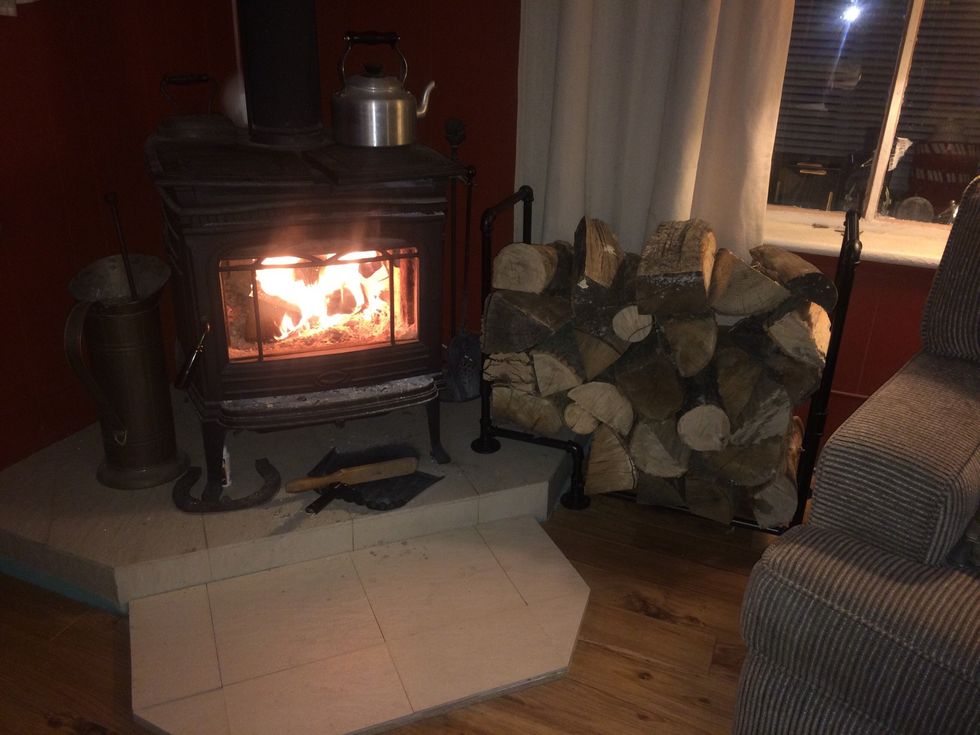 And here it is holding wood! Thanks for viewing.
Galvinized Piping
Black Paint