... Also known as Confit the Canard ... But don't worry - this is lovely and need only 15 minutes of preparation
3
Being on vacation you would not like to spend hours in the kitchen.....This is fast food lovelier than you could ever imagine.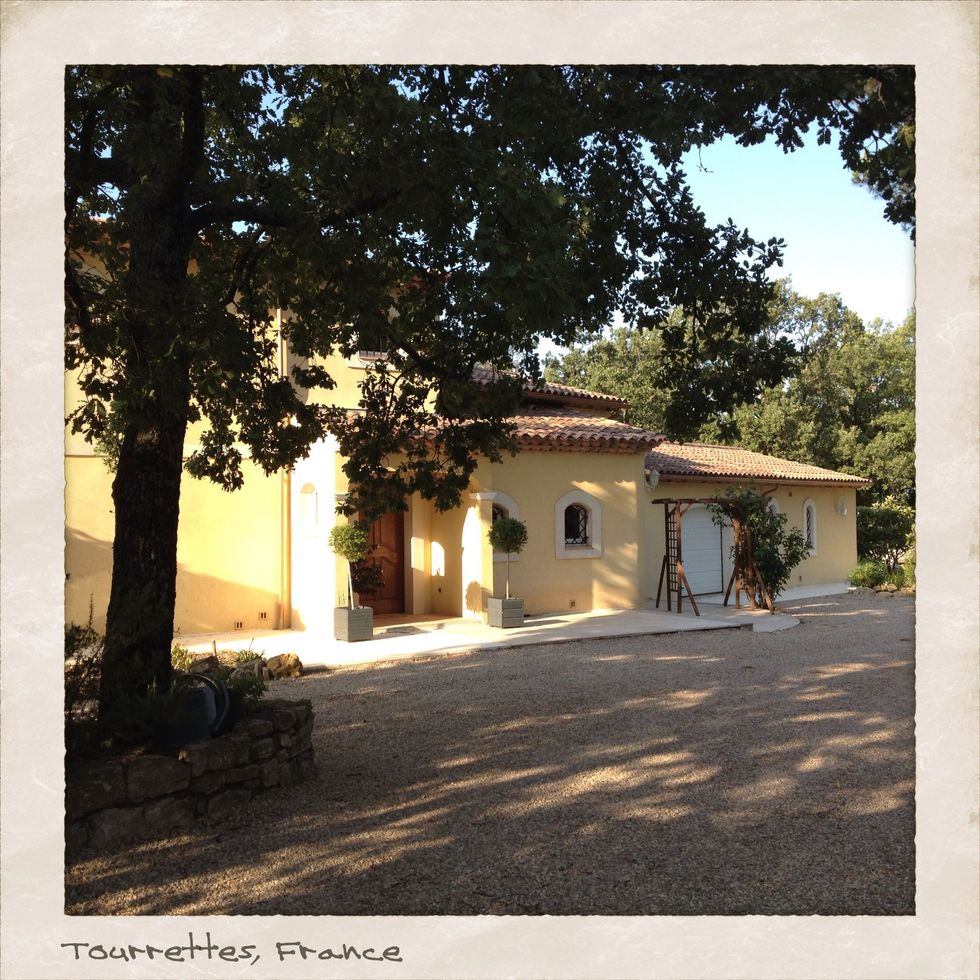 Rent a nice summerhouse in Provence ... South of France
Peel and slice the potatoes. Pic is before slicing :-) Please enjoy the lovely tourist brochures added to let you share the feeling of vacation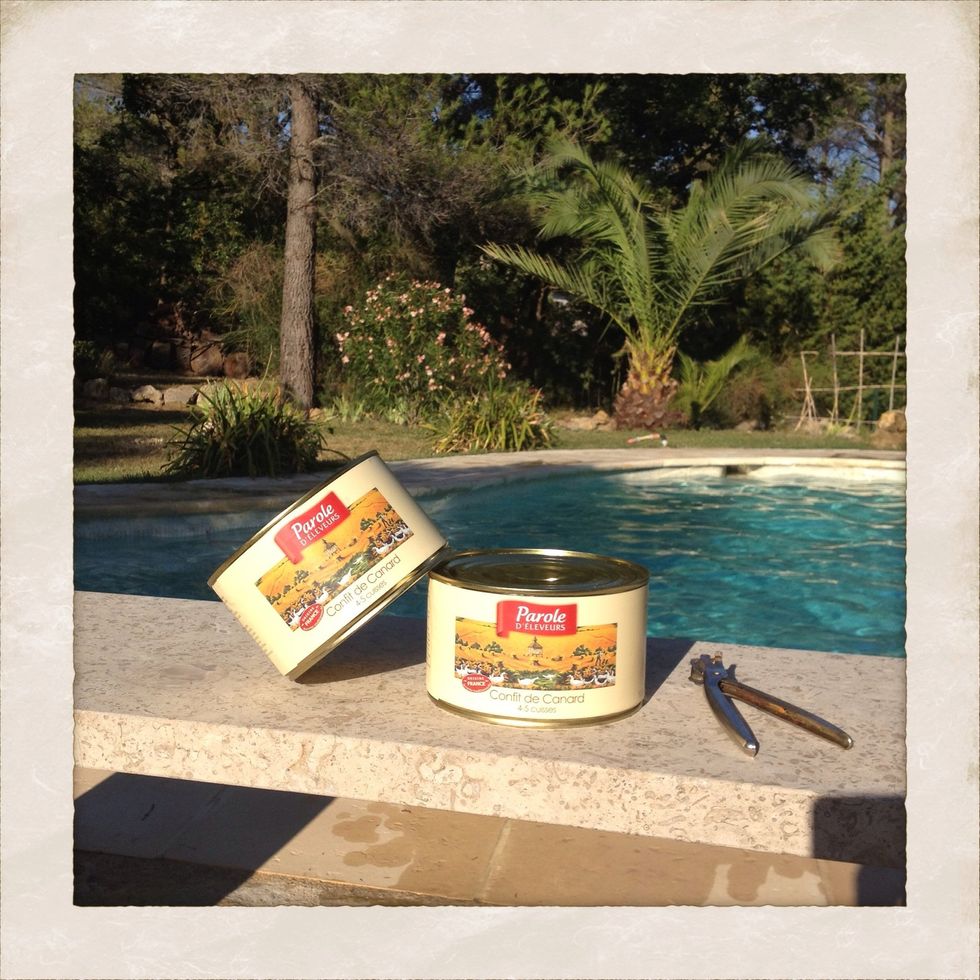 Open cans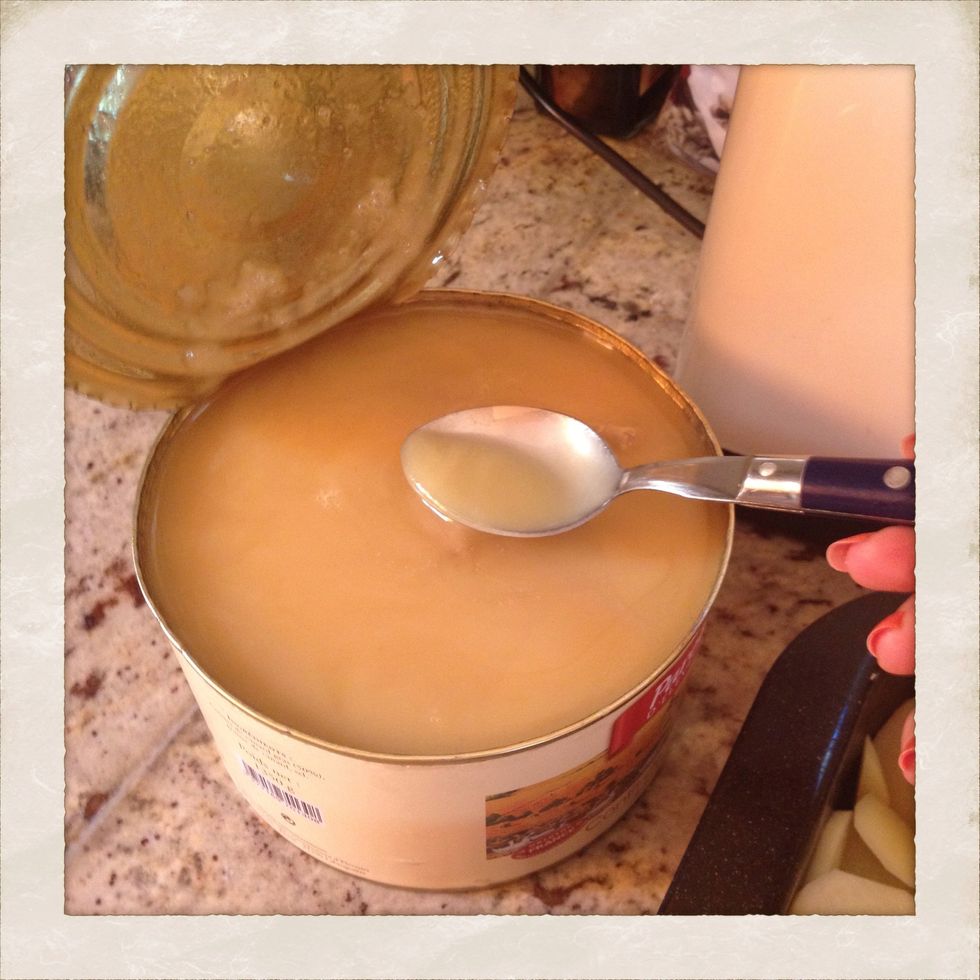 Don't worry about the fatty "appearance" - just poor a few spoonful duck grease on your potatoes (like you would normally do with olive oil or similar)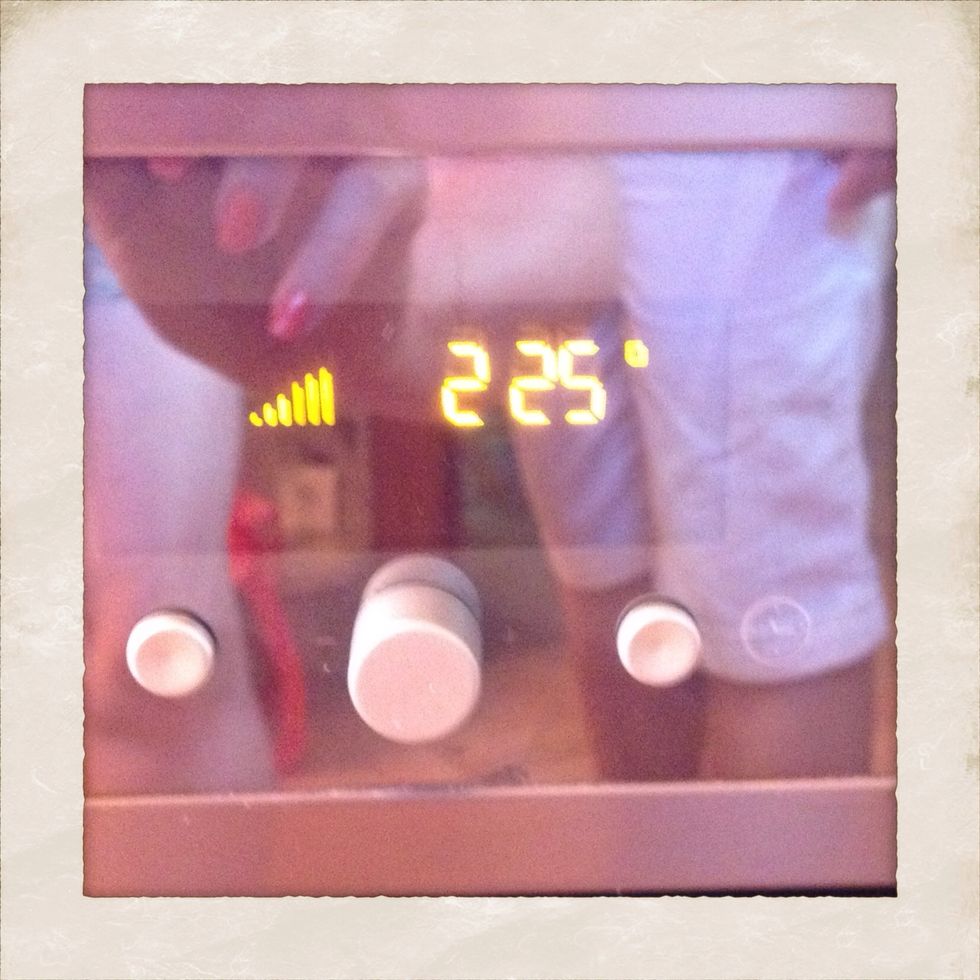 Turn on oven 225 degrees C ~ 425 degrees F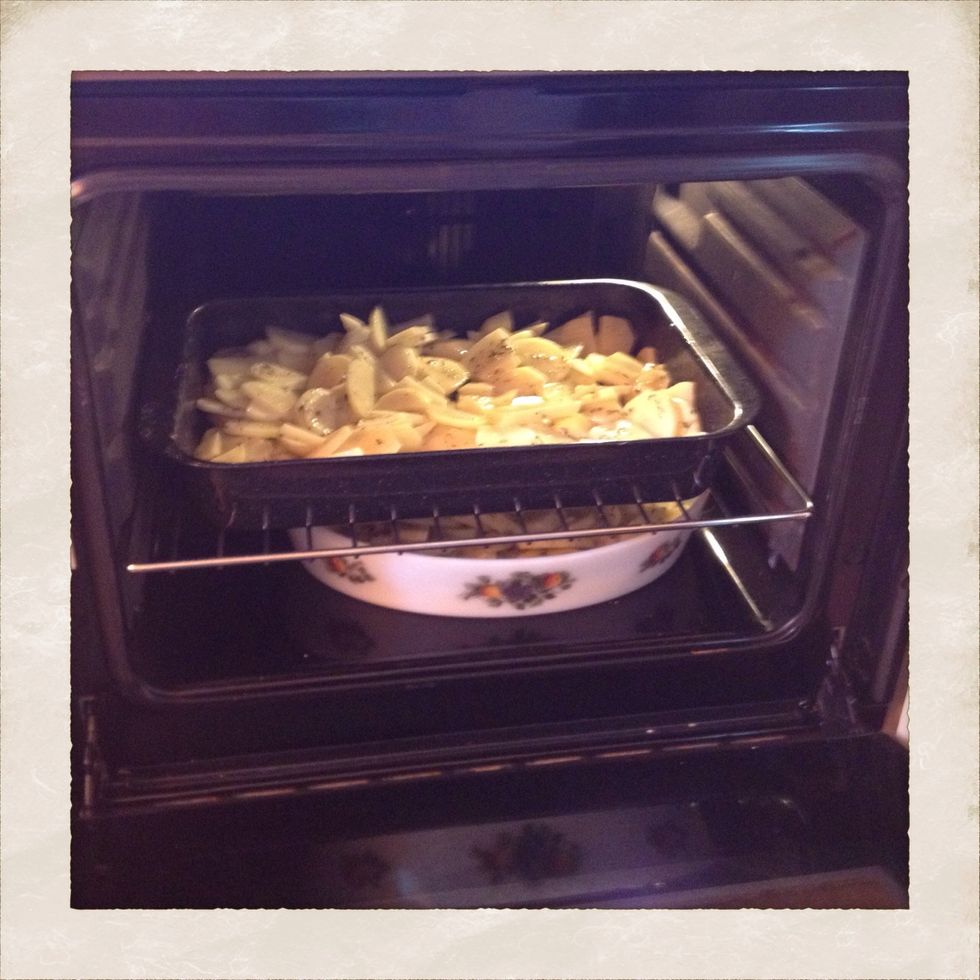 Sprinkle potatoes with salt, pepper, garlic, Herbes de Provence and place them in oven for 15 minutes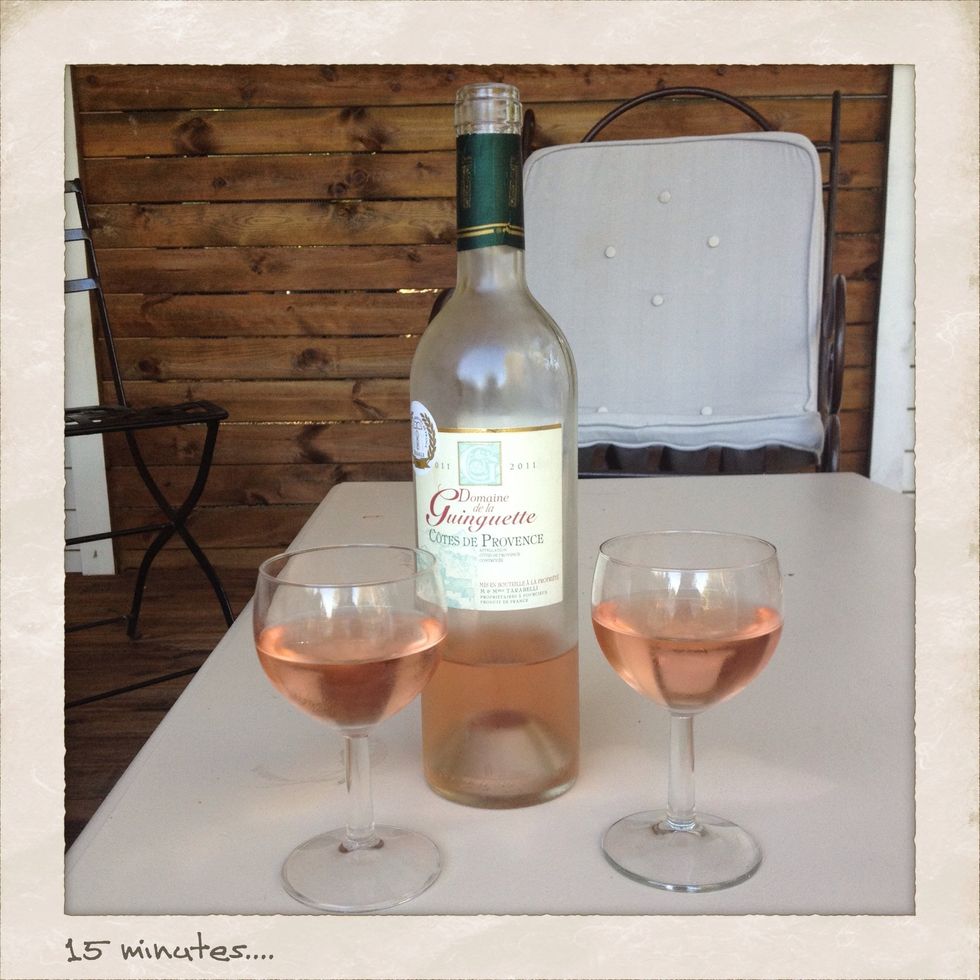 Share a glass of cold wine by the pool - waiting for 15 minutes to pass 😉
Pick up the duck legs from cans - excess fat will melt off the meet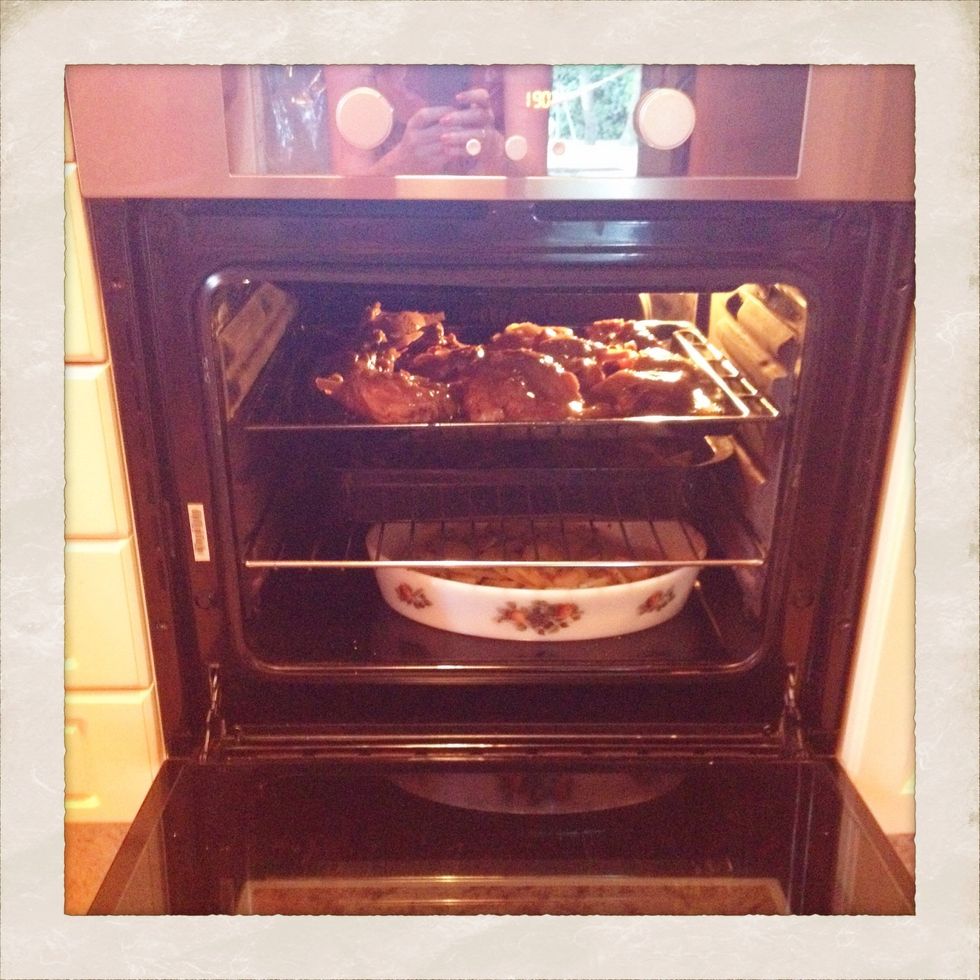 Place ducks in the oven together with the potatoes for another 15 minutes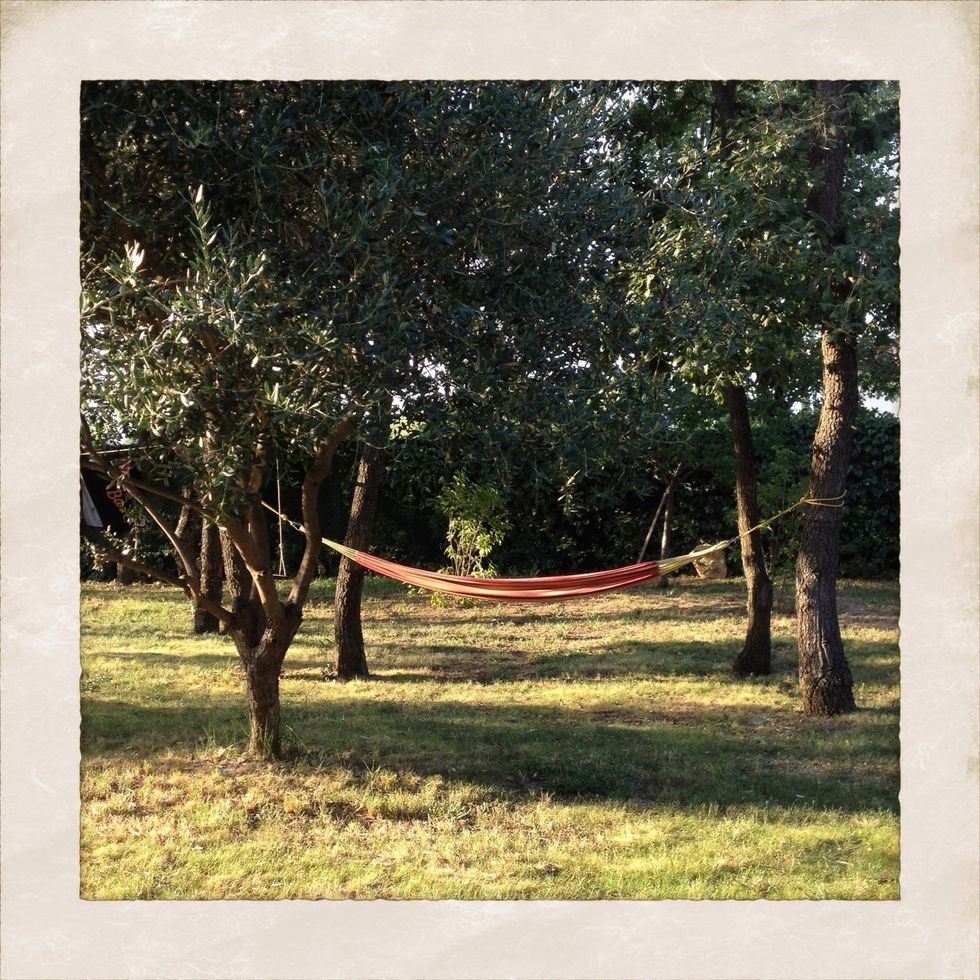 Decide if these 15 minutes should be used in a hammock ...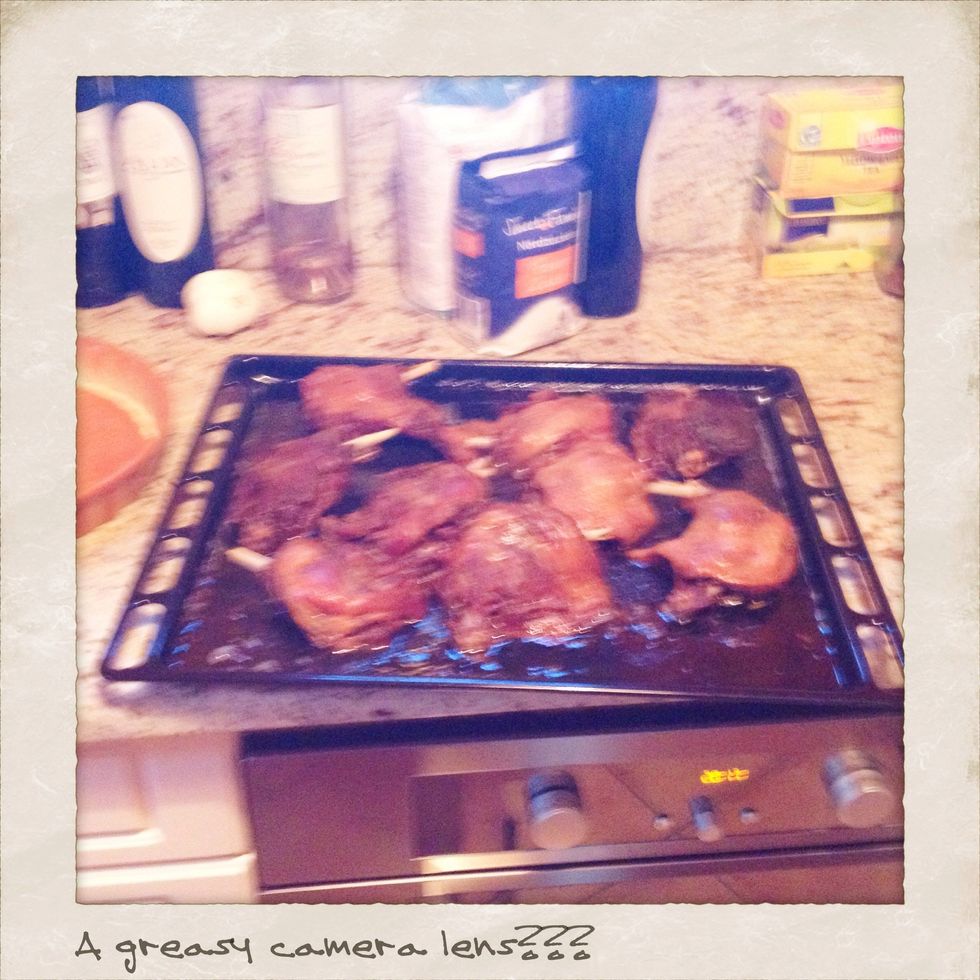 Dinner is ready !!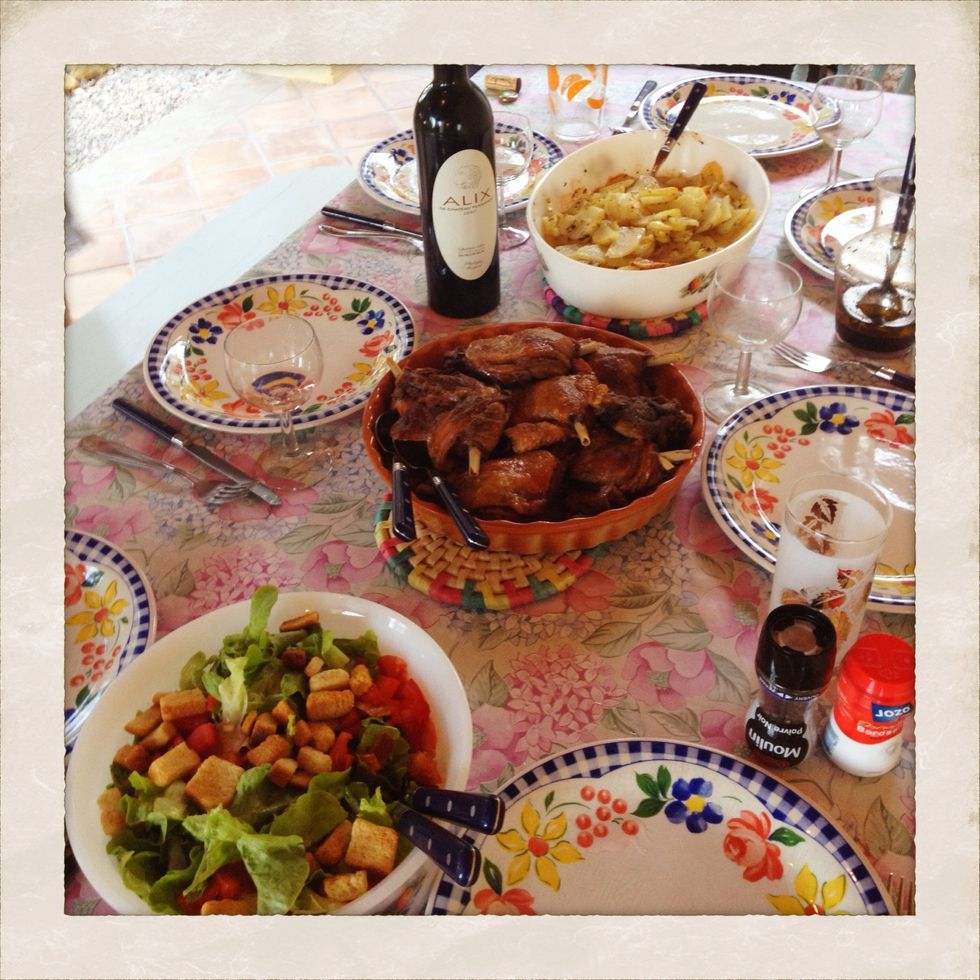 We added a bowl of fresh salad to the dinner as well as red wine ... But this is of course optional ☺
... And had a lovely evening without any stress nor hours spend in the kitchen 😃
Buying Confit de Canard in cans makes the preparation of dinner very easy - i.e. suitable for vacation. Making the ducks from scratch is not difficult ... I'll show this in a Snapguide -from home :-)
This dinner was completed by a lovely peach cake. I found the recipe here on Snapguide - please look for PEACH CROSTATA by Elaina - it is very good and easy for vacation ... http://snp.gd/ta2aoa
Cans of confit de canard
Potatoes
Herbes de Provence
Garlic
Salt & Pepper