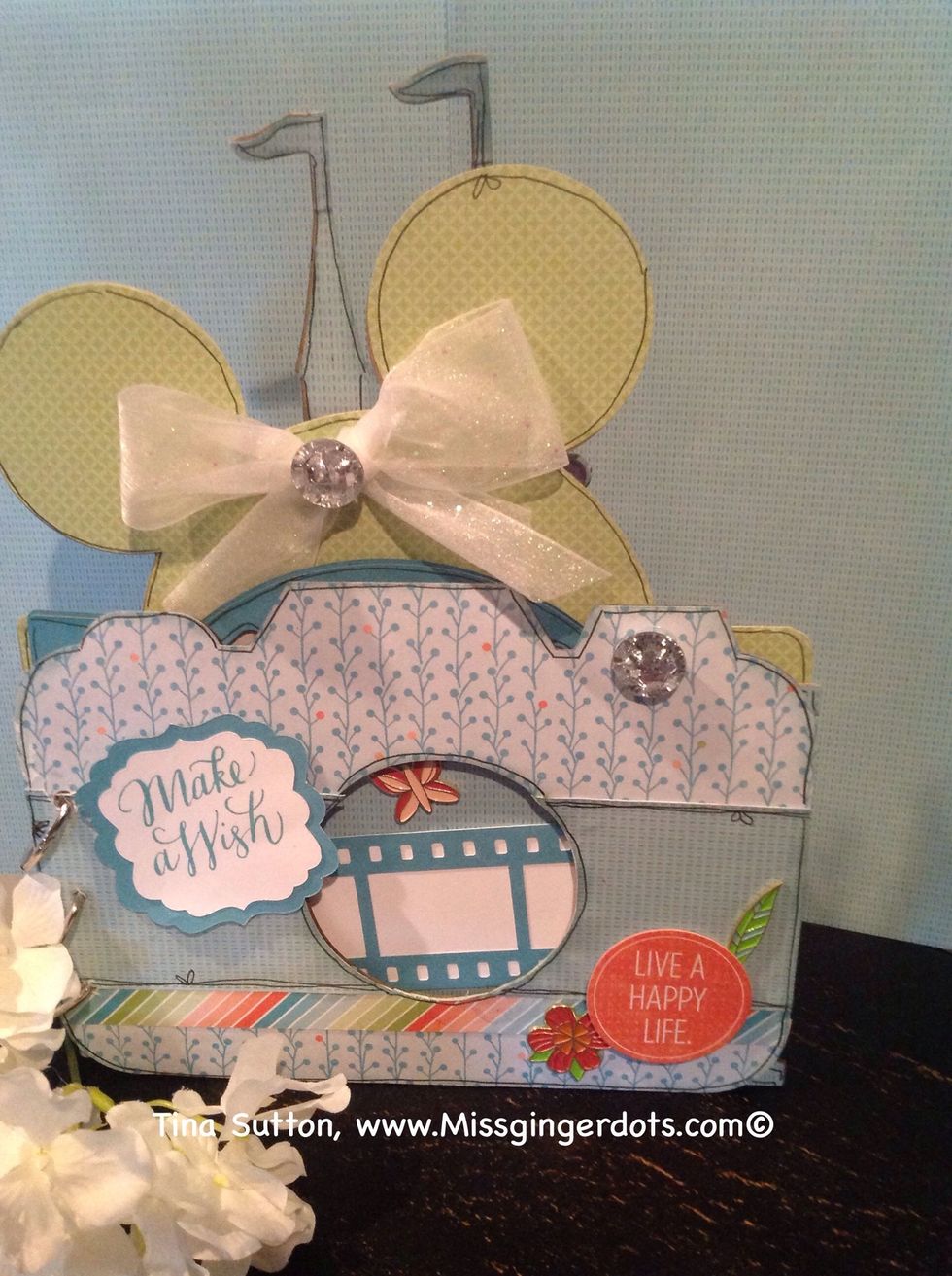 Here is a photo of the complete book! A look at the front cover. I recommend using bonding memories glue for adhesive. It holds the paper really well and does not wrinkle it.
I outlined all the pages with a Marvy Journaling Pen. It makes the pages pop. A lot of the stickease images are popped up to give the book dimension. You do this by using 3 Dimensional tape!
The biggest mistake that's made when making this album is that the pages get covered with the wrong paper. Many trace the wrong side of page and it fits the back side. Pay attention when cutting!
Cut off all zip strips before cutting any paper. You will be using some of them to embellish. A zip strip is the top piece of the paper with the design on it.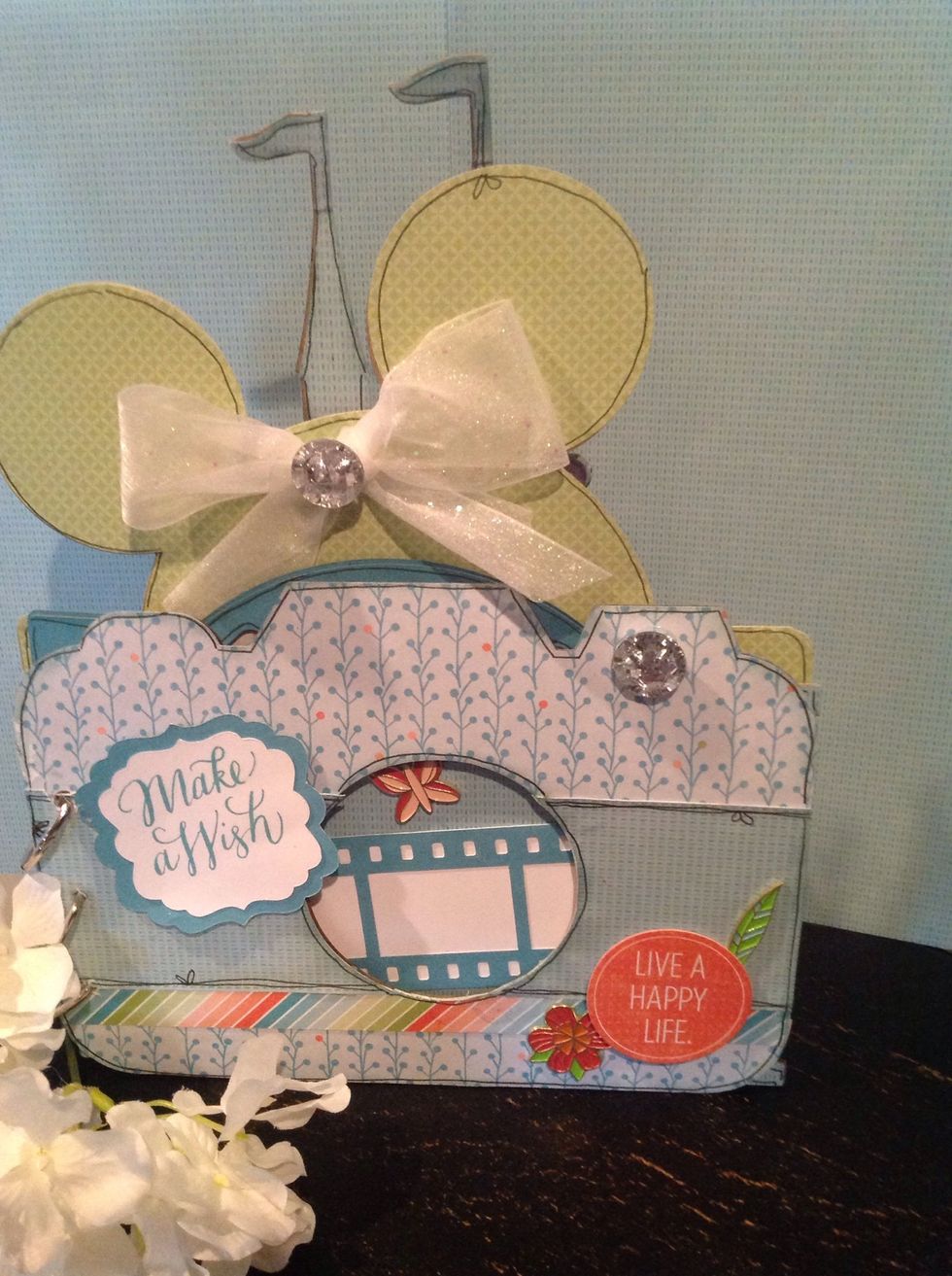 Trace page and cut out. Glue papers down. The bottom stripe is a zip stripe from one of the patterned papers. Stamp MAKE A WISH on the pre-cut shape using Lagooon Ink! Pop it with 3 D Tape!
The leaf and flower are your metal embellishments. Those go on flat. The saying is a sticker and mounted with 3 D tape. TIP- put baby powder on back of sticker to make un-sticky. Then use 3 D tape!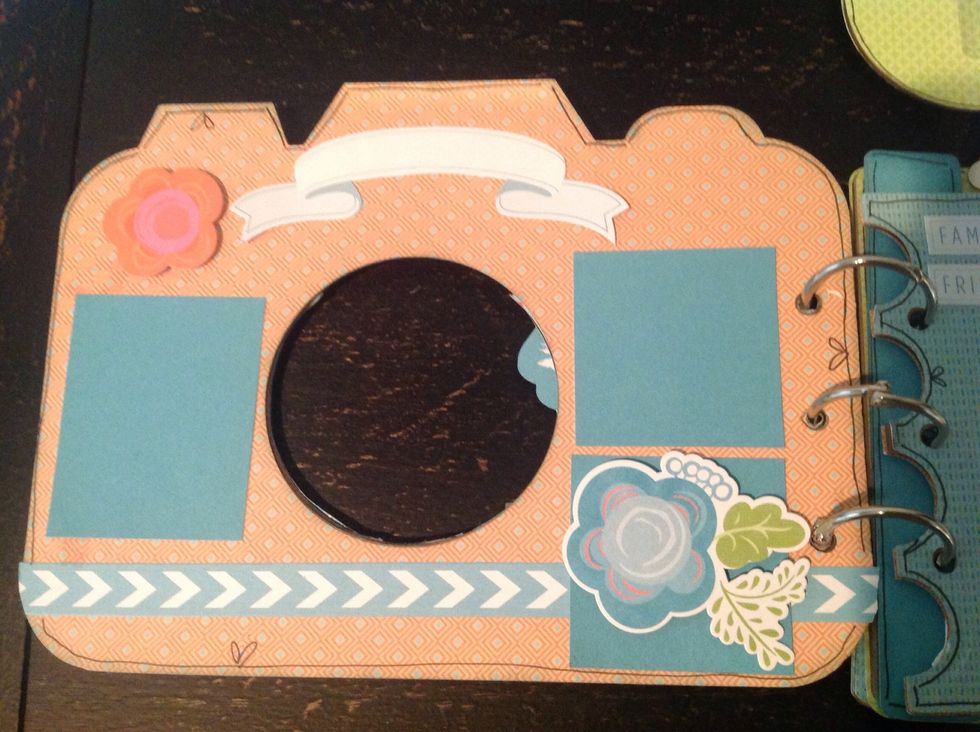 Glue down orange paper. Mount mats if desired. Add embellishments. Flower on bottom right is a sticker with baby powder popped up with 3 D tape Mat sizes- (1) 2 x 2 1/2 Left side, (2) 2 x 2.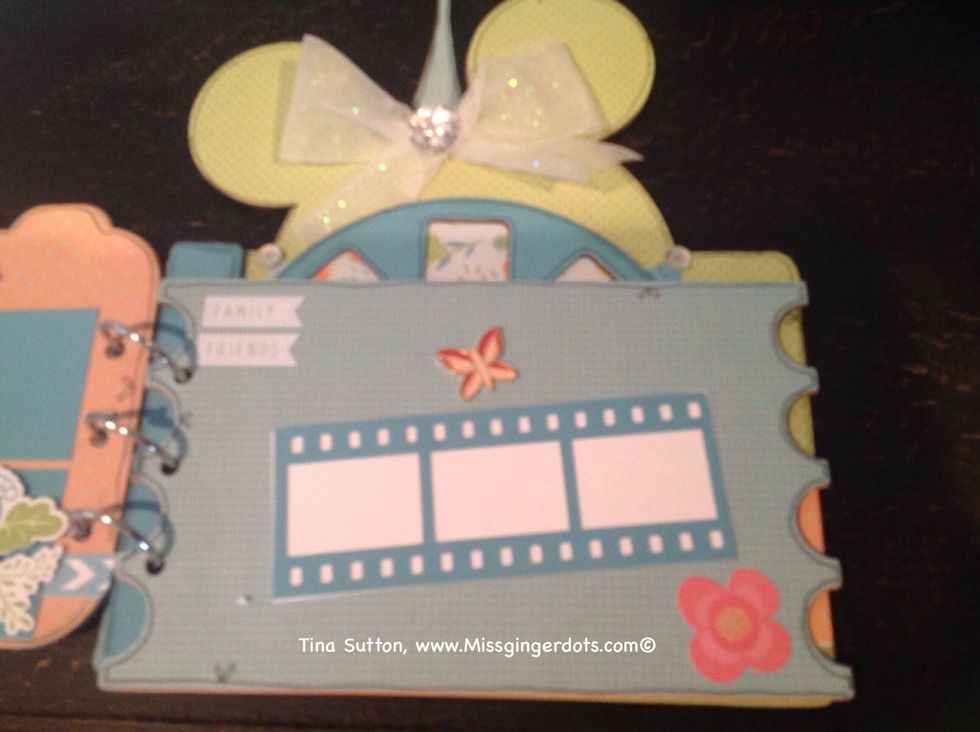 Mount paper. The filmstrip is pre-cut for you in your packet. Glue together. Add stickease and metal as shown. Don't forget to outline your images!
Glue all pieces as shown. The saying is popped up using 3 d tape. I cut the arrow from the border strip! Mat Size- 4 1/4 x 5 1/2.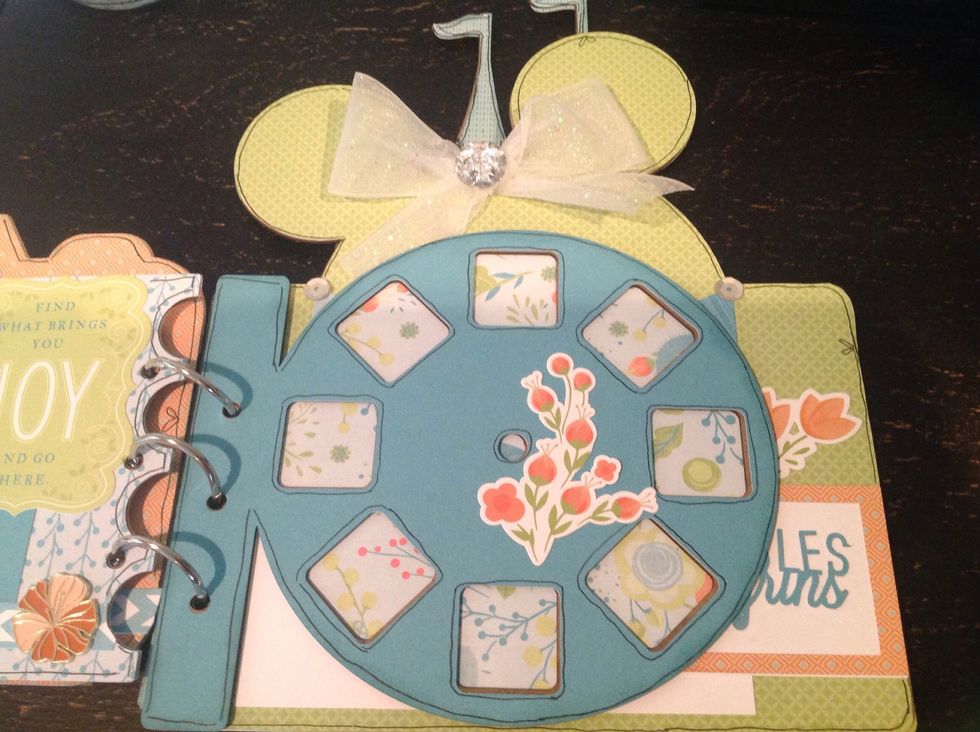 This piece has double layers. I glued the flower paper on top of the shape. I had pre-cut the blue cardstock before. Then I glued the flower paper and then the blue CS. Add sticker!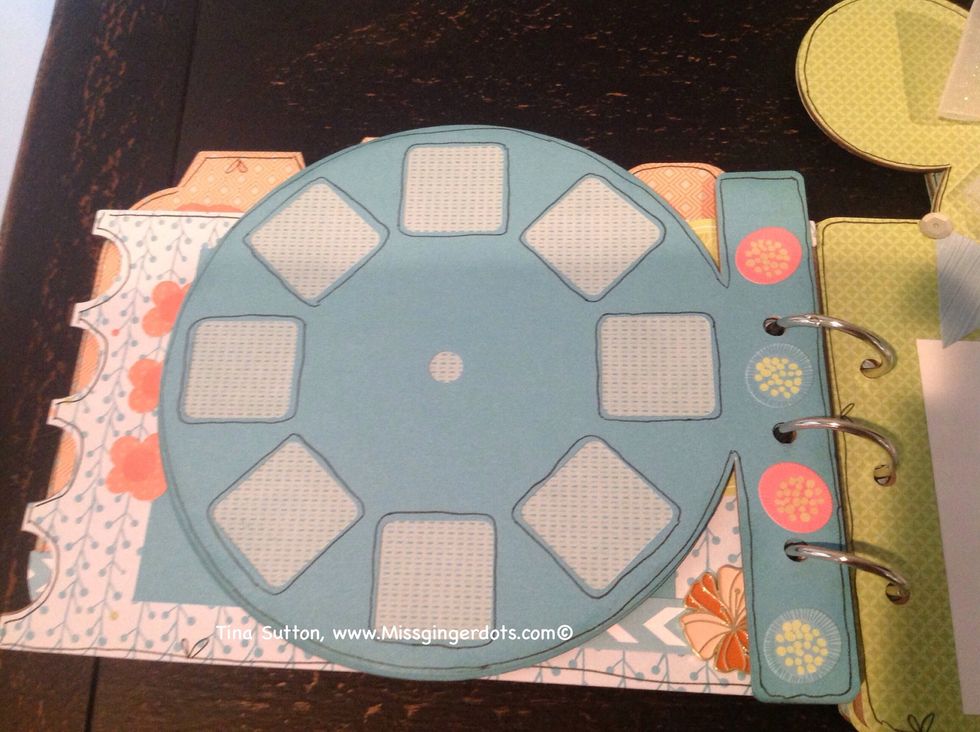 The back piece should have this pattern showing. Add Blue CS and doddle. Then add stickers!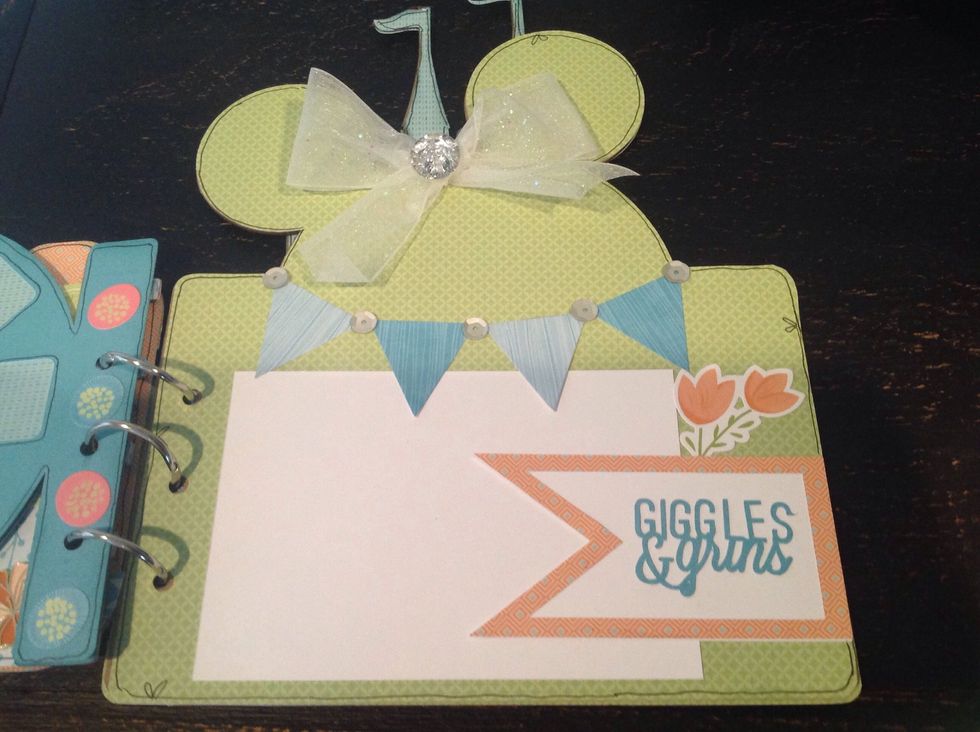 Embellish as shown. Giggles and Grins is popped up. Add the bow and attach using liquid glass. Add crystal button- again using liquid glass to adhere!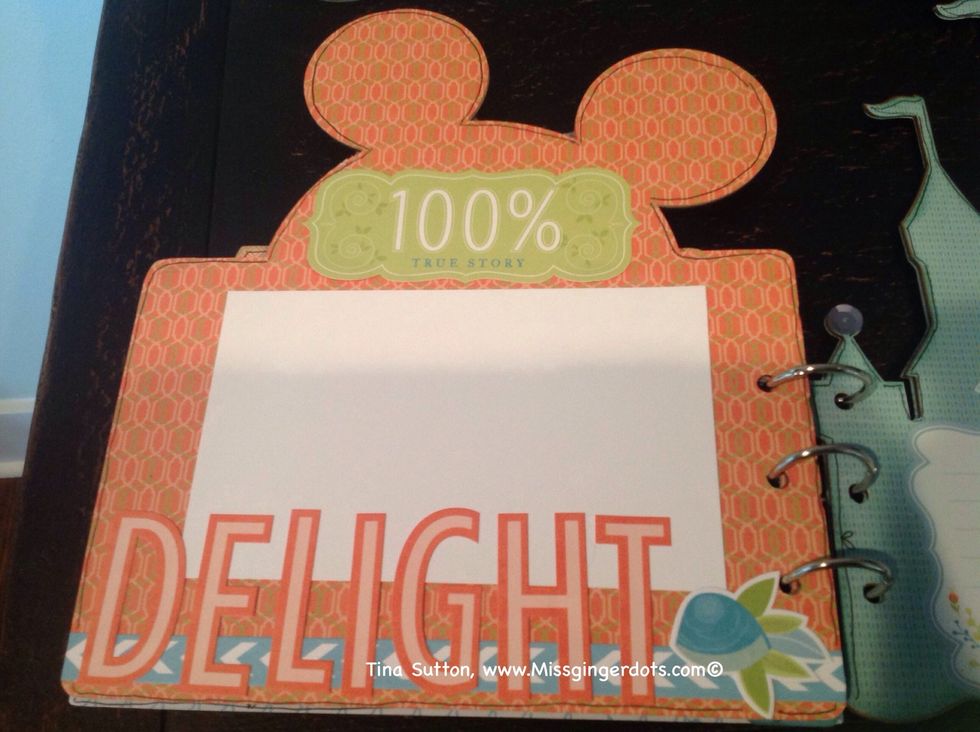 Decorate the back if ears as shown. Mat Size- 5 1/4 x 4
Decorate back cover as shown. The journaling square is popped up with 3 d tape! White Mat Size- 2 1/2 x 3.
The back can be covered with any left over paper. I have no decoration on the back. I used the blue floral paper for my back! Add photos and enjoy your album! (after a trip to Disney of course :)
Kits are available to make this album- contact me at missgingerdots@me.com. Plain Castle Albums available too! Other supplies used are available at www.missgingerdots.ctmh.com. Thanks for looking!
1.0 album
1.0 Blossom Paper Packet
1.0 Blosssom Stickease
1.0 Blossom Assortment
1.0 Embelishment Packet
1.0 Bonding Memories Glu
1.0 3 Dimensional Tape
1.0 Outlining Pen
1.0 Paper Trimmer
1.0 Scissors
1.0 Scraps of ribbon if desired
liquid glass
Tina Sutton
Presidential director with Close To My Heart! Celebrating 20 years with the company! www.missgingerdots.com