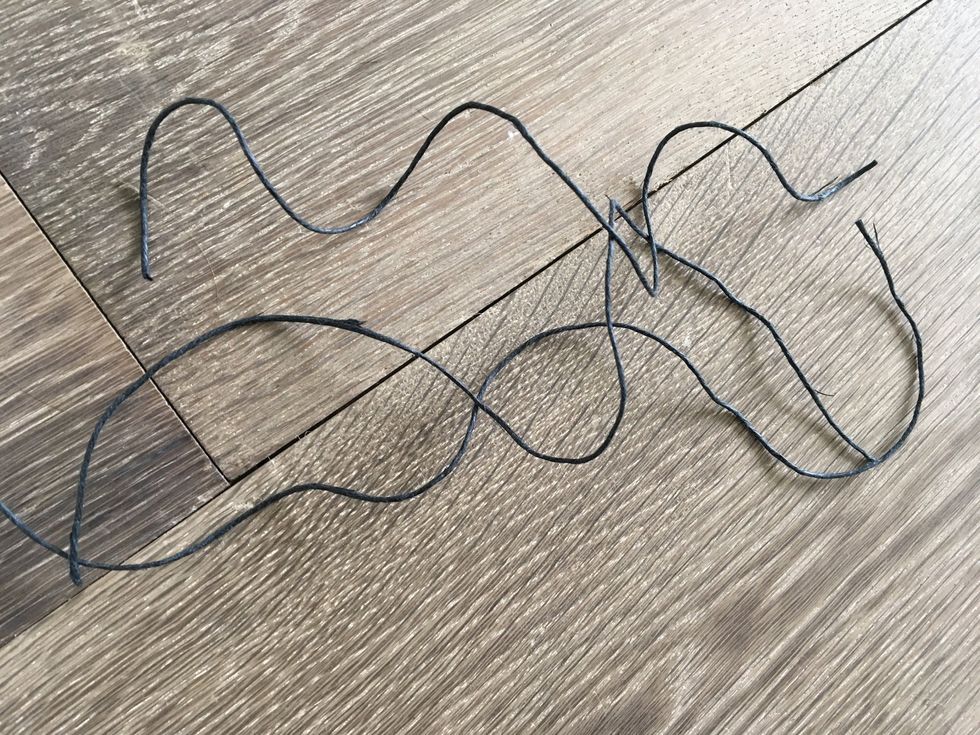 Using the scissors, cut three pieces of twine. They need to be really even.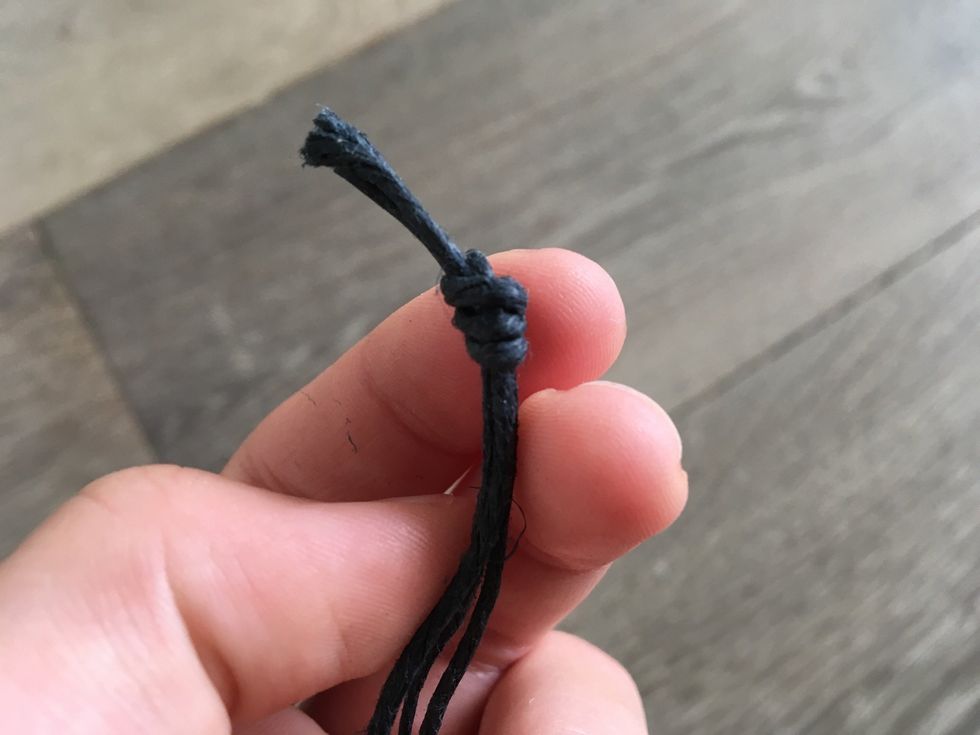 Next, tie a basic knot at the top.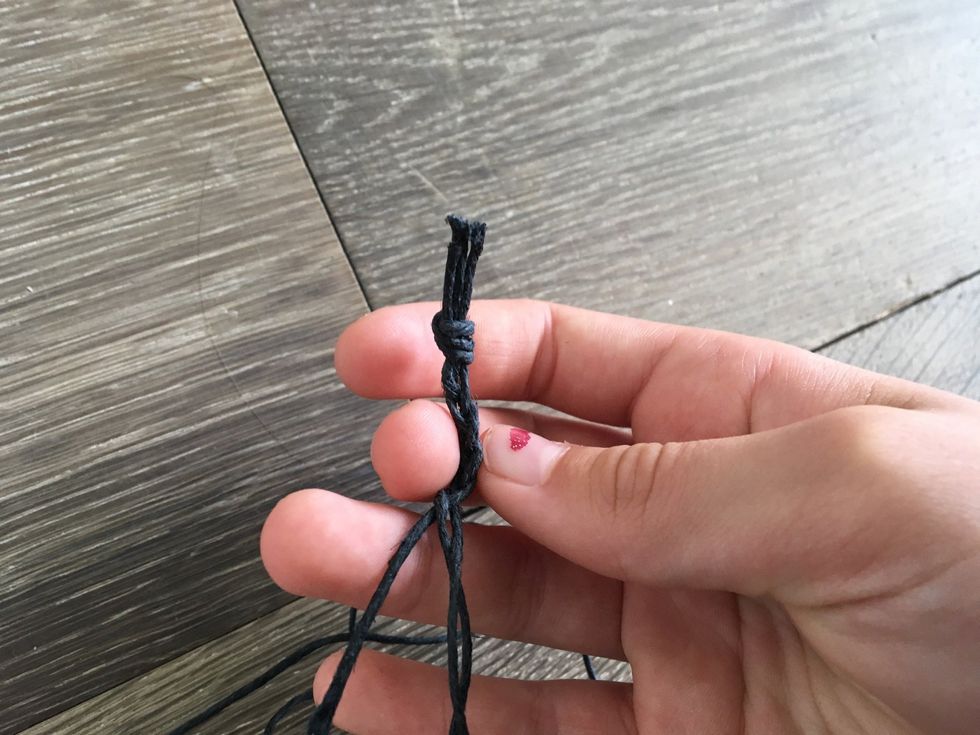 Start braiding the twine.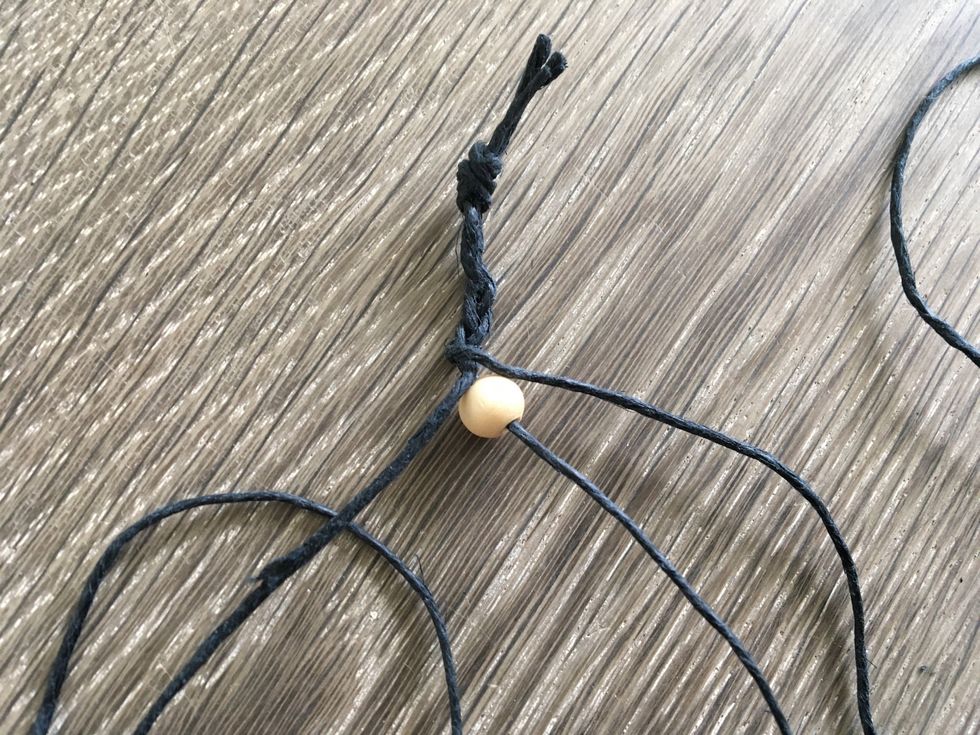 Add a bead on to one piece of twine.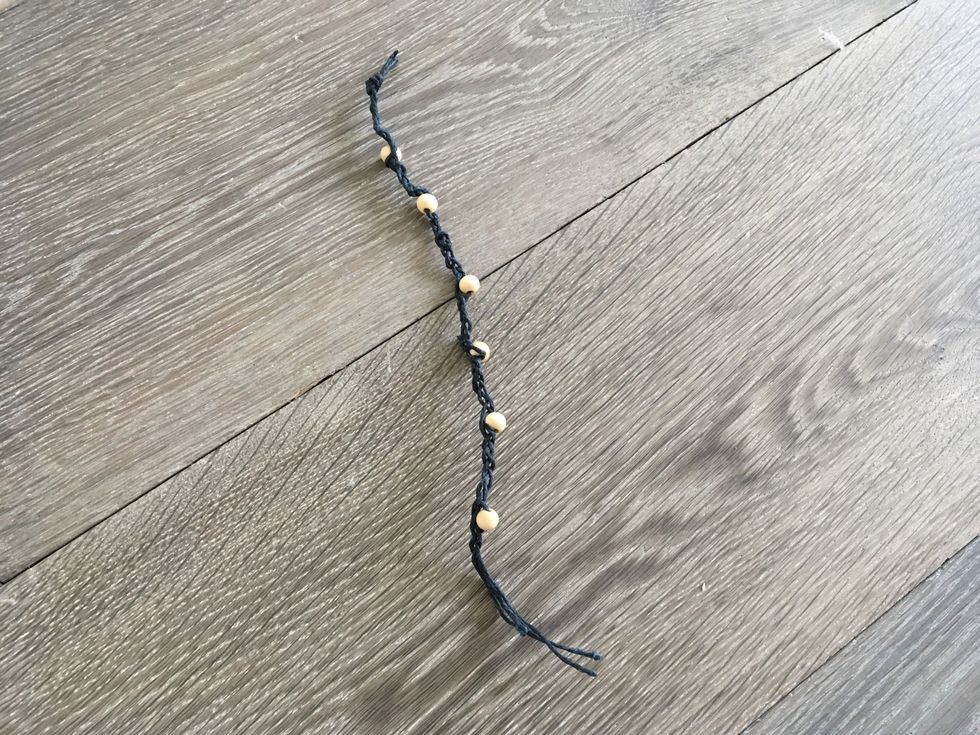 Continue braiding and putting on a bead until it looks like this.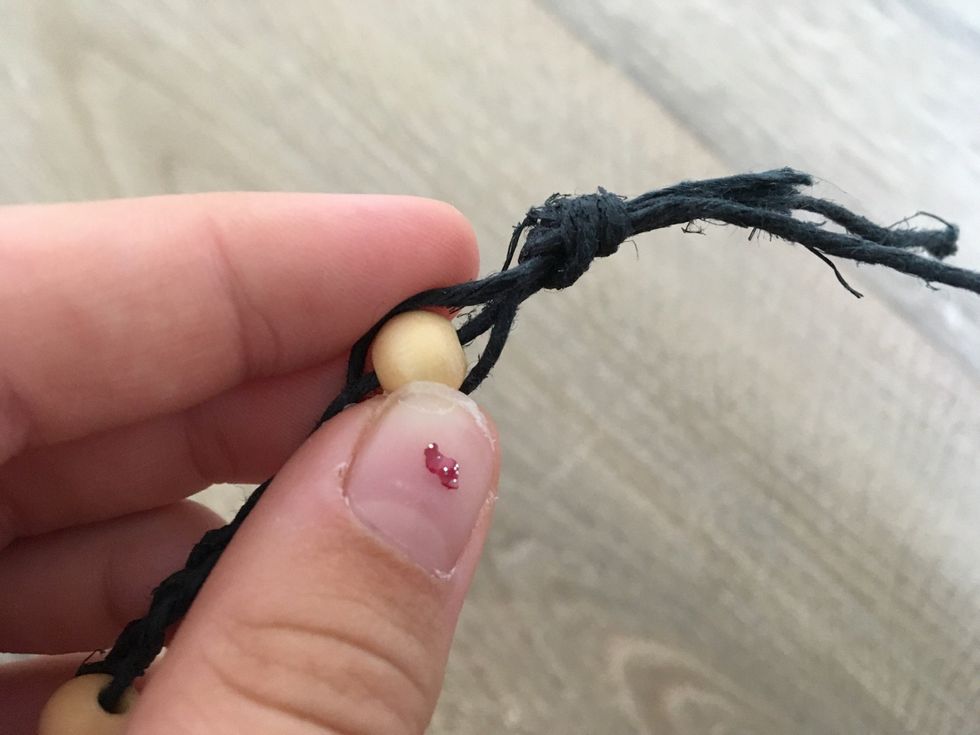 Tie another knot at the bottom.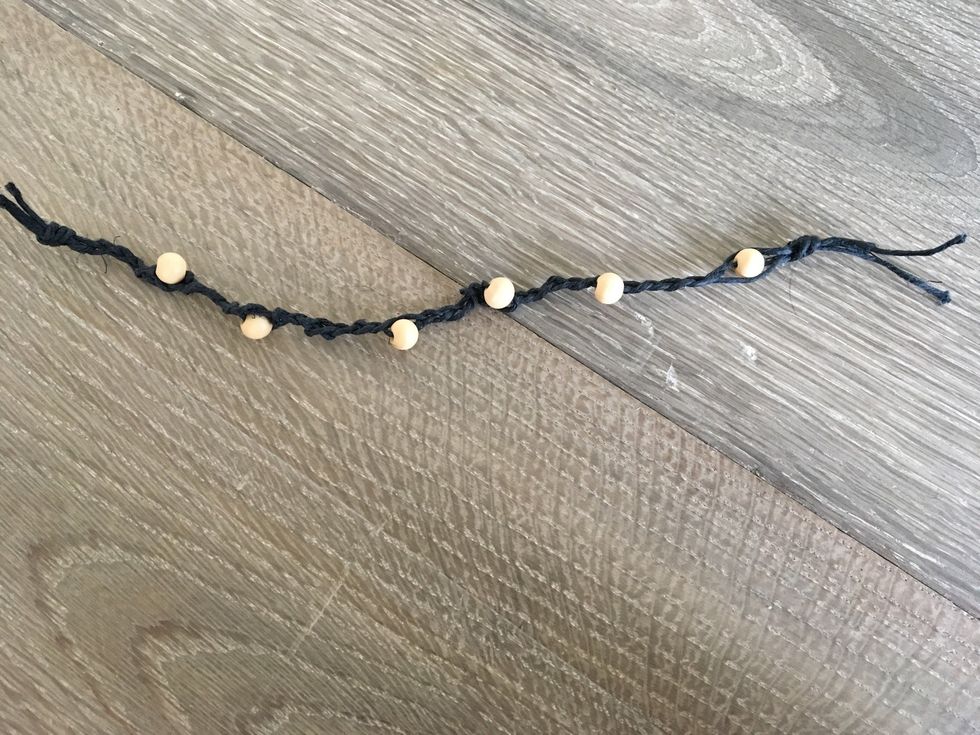 Voila! You're done!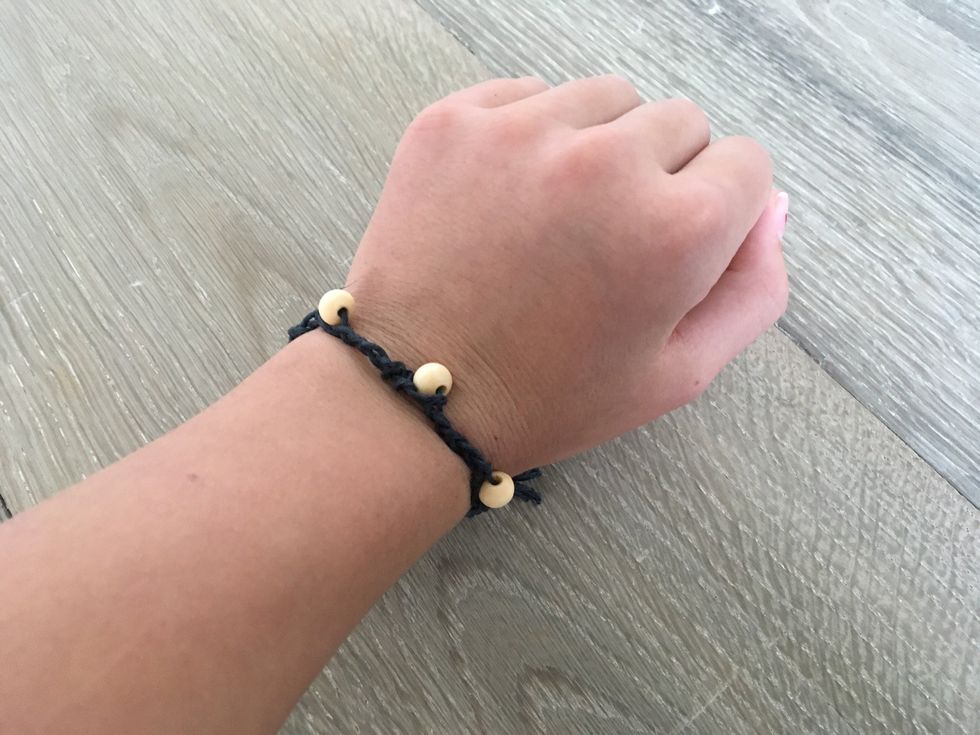 It makes a pretty bracelet.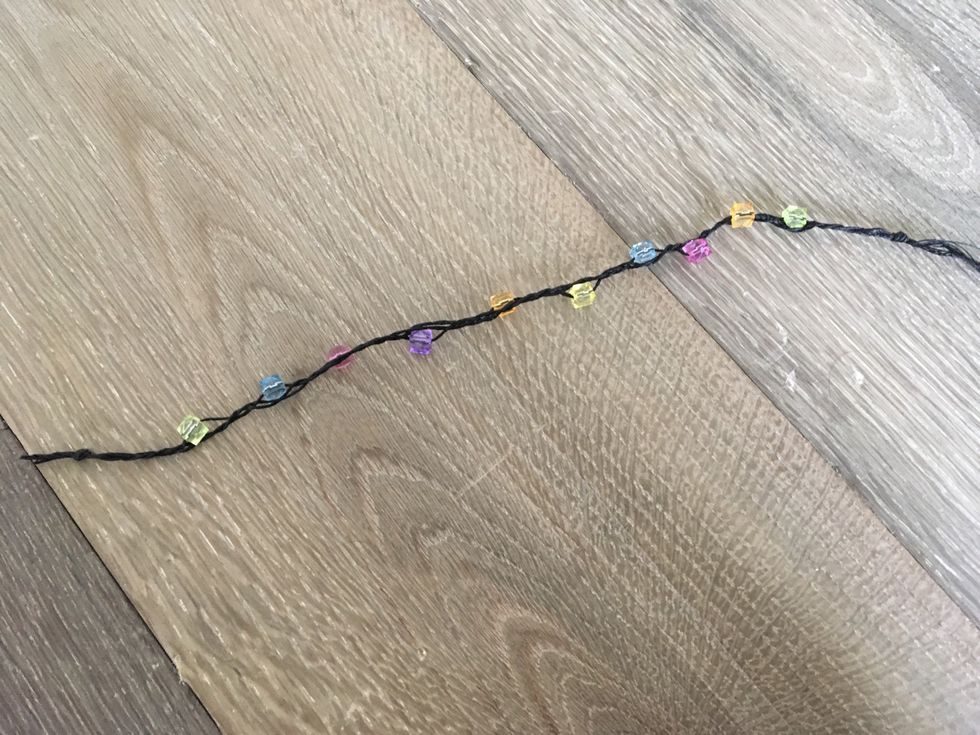 This is another one I've made.
Now for the legend behind it... ˚✧₊⁎❝᷀ົཽ≀ˍ̮ ❝᷀ົཽ⁎⁺˳✧༚
Before you start wearing the bracelet, you make a wish on it. Whenever it gets old and the twine breaks, the wish will come true. So make a wish!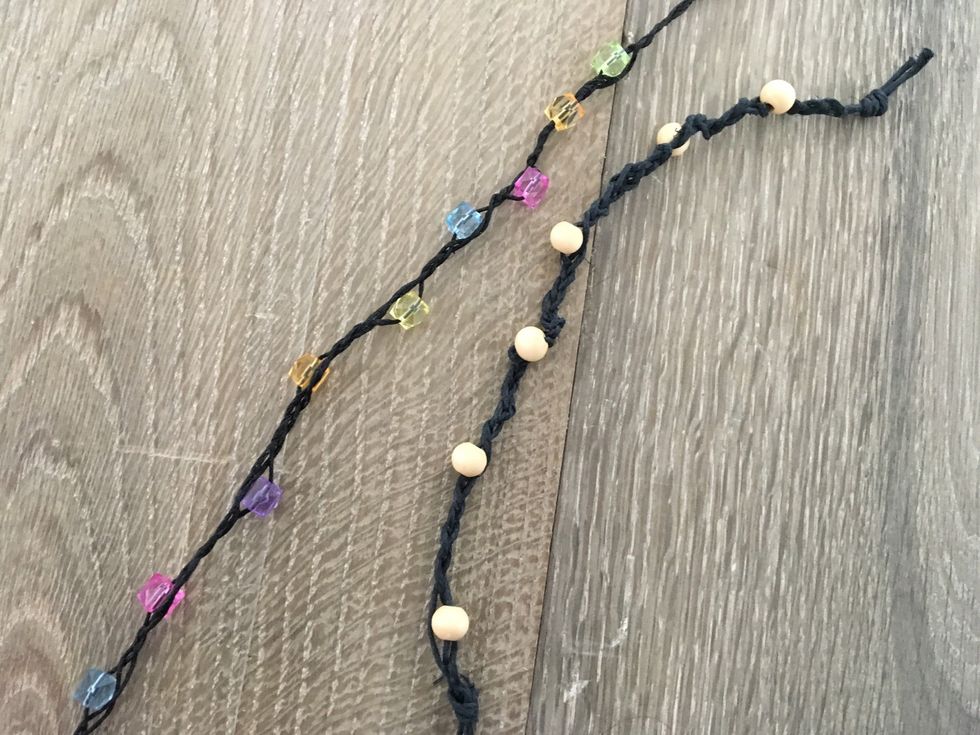 I hope you enjoyed making a Wish Bracelet! Thank you!