How to make a wire headpin
(Bonus: you'll learn how to make an eyepin along the way)
19
Have you found yourself in this position: you are ready to make a great pair of earrings and you discover you have no headpins? Don't despair. Learn how to make your own with craft wire.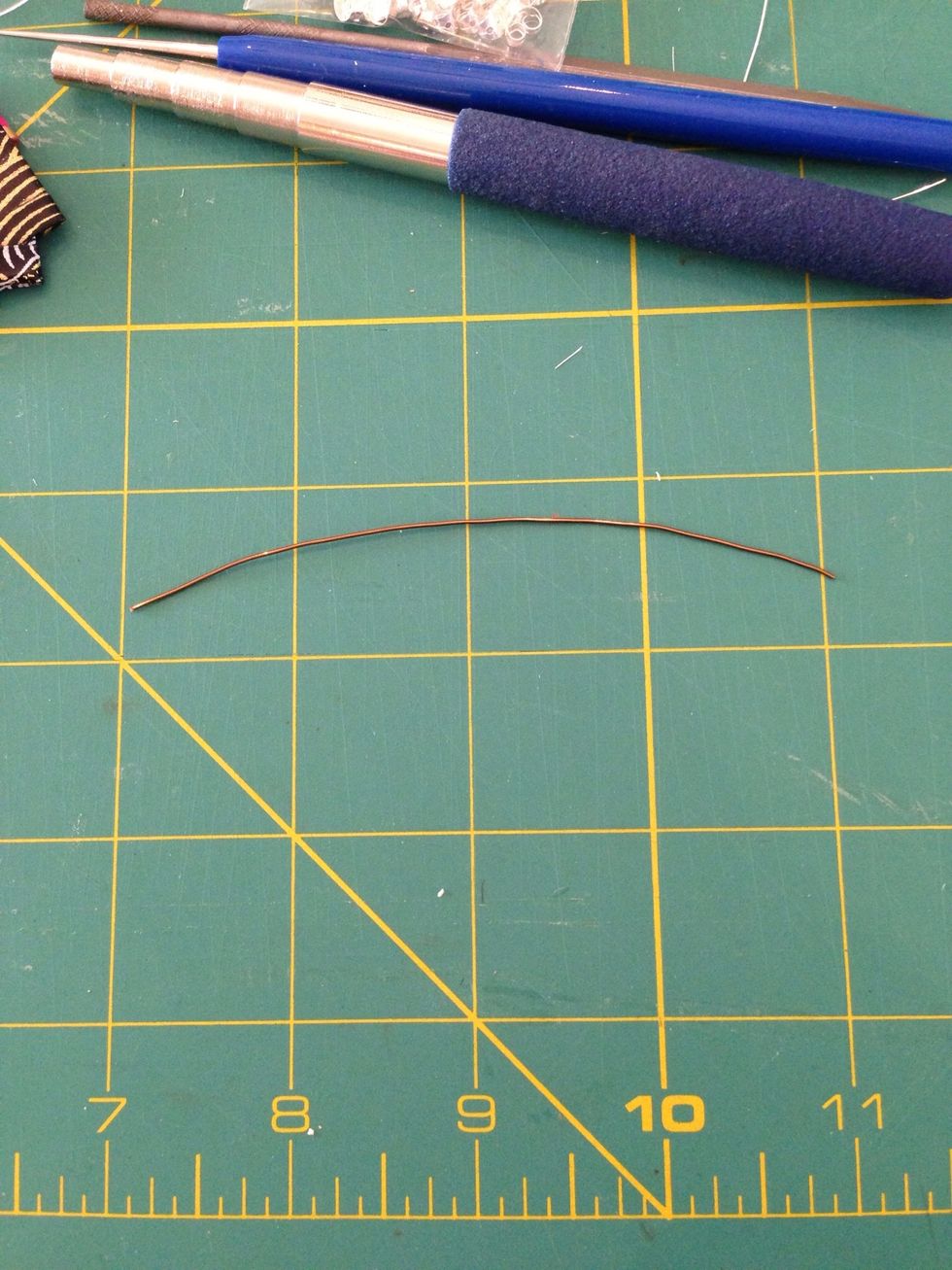 Measure out 4 inches of wire to make a headpin 2 inches long (not including the head).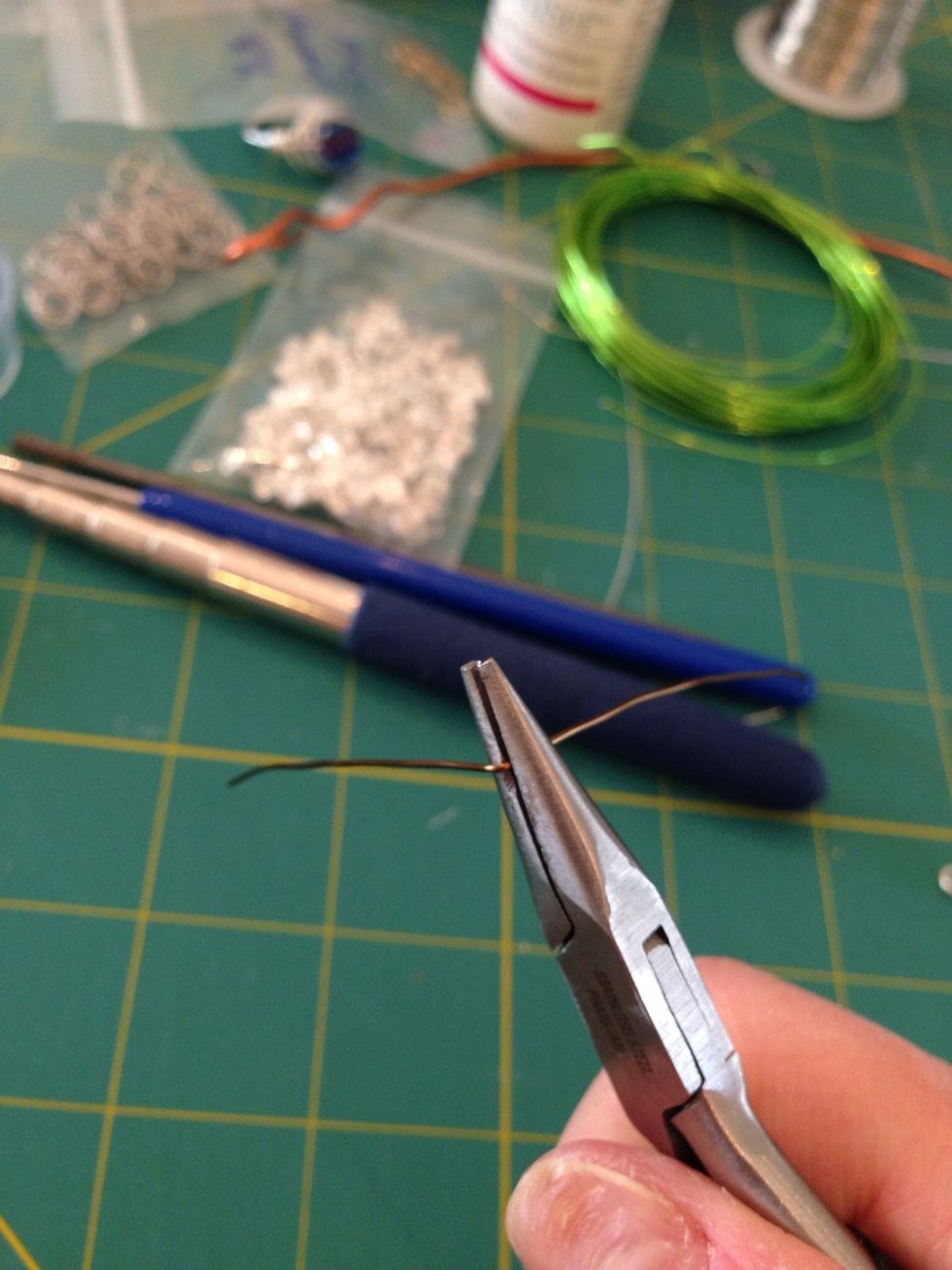 Using the chain nosed pliers, grab the wire at the halfway point and bend the wire down next to the jaws to make a 90 degree angle.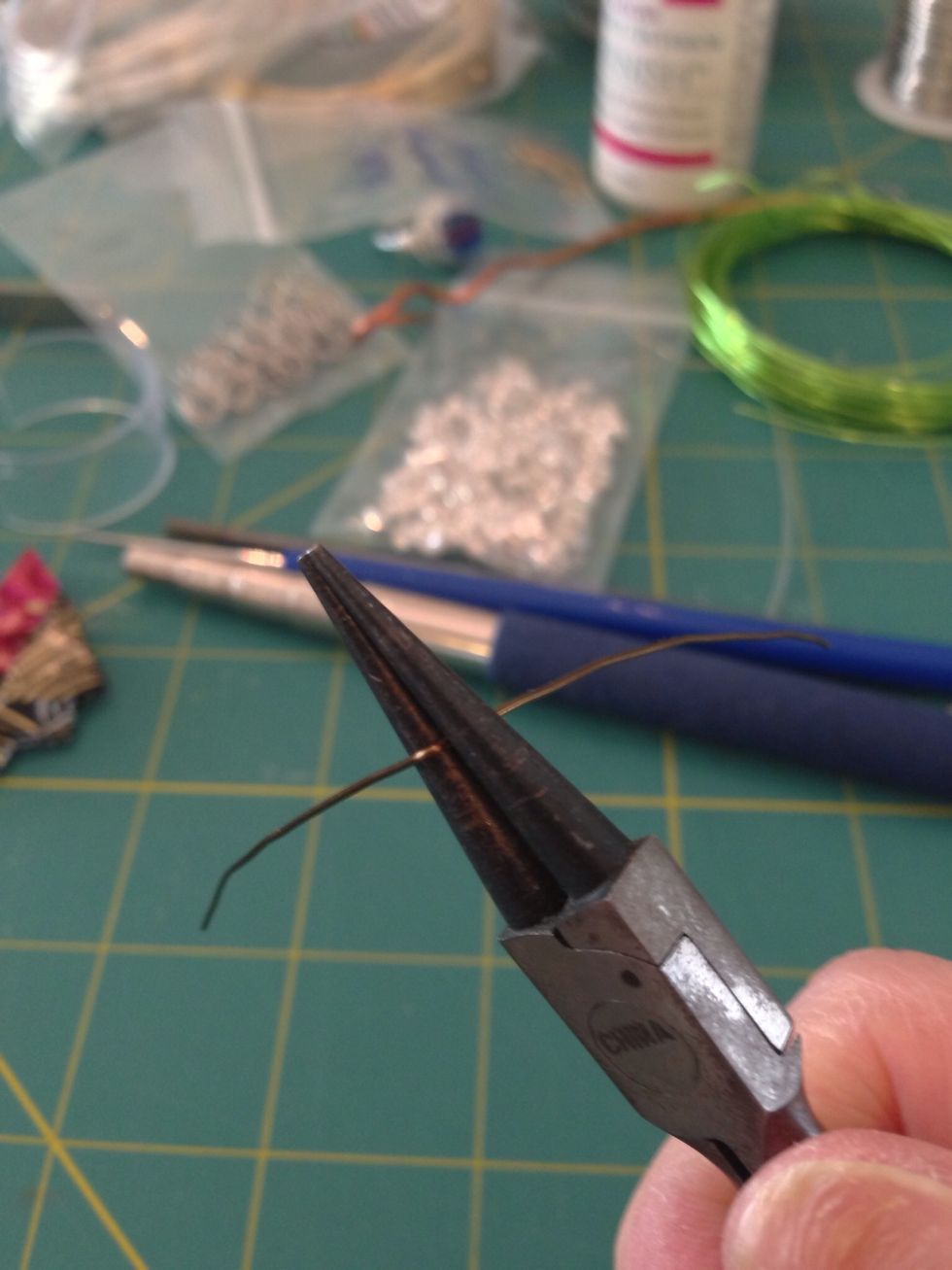 Now grab the round nosed pliers and place the jaws against the bend. Roll the wire around the top, holding the wire against it as you do so.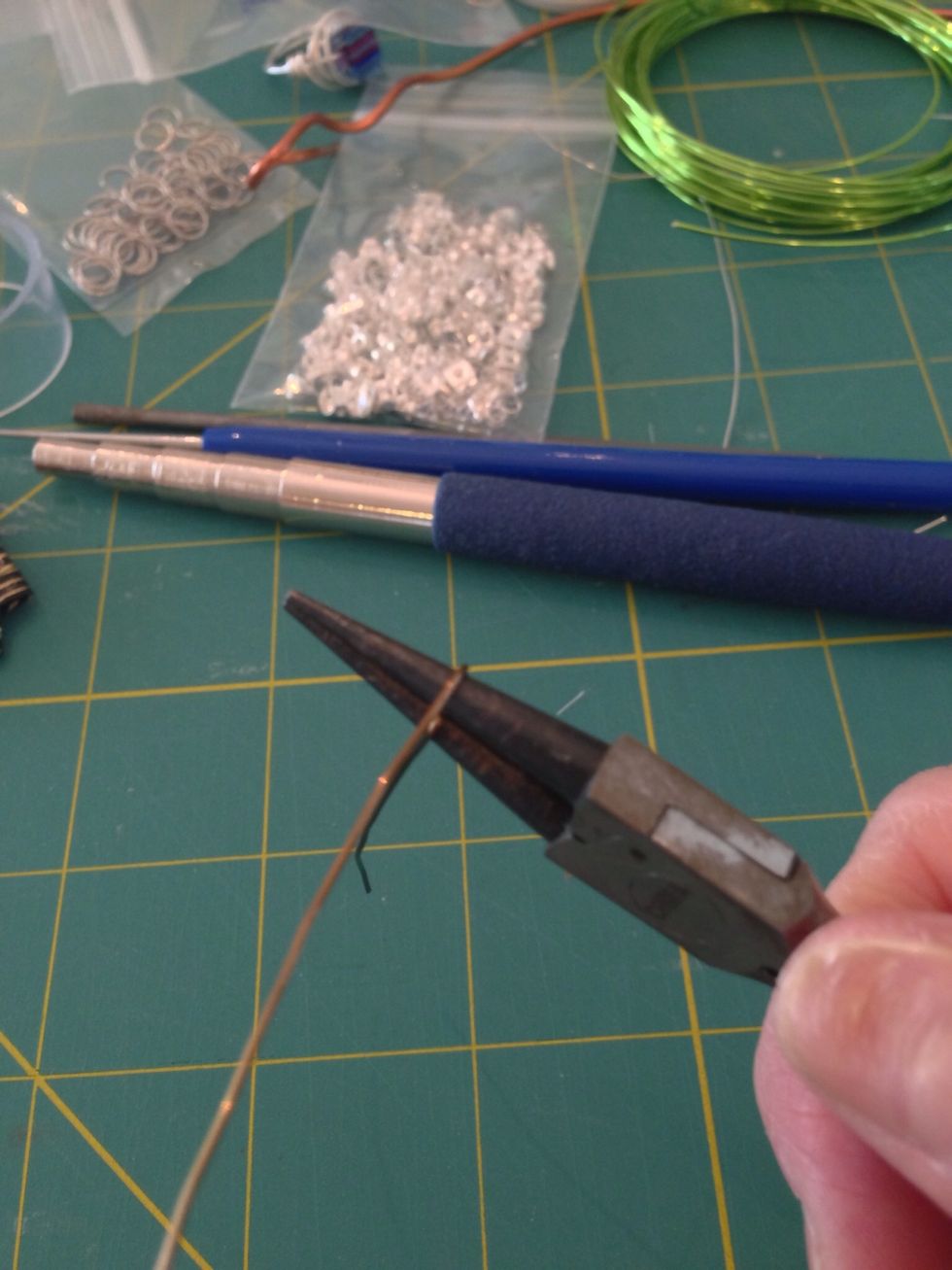 In progress.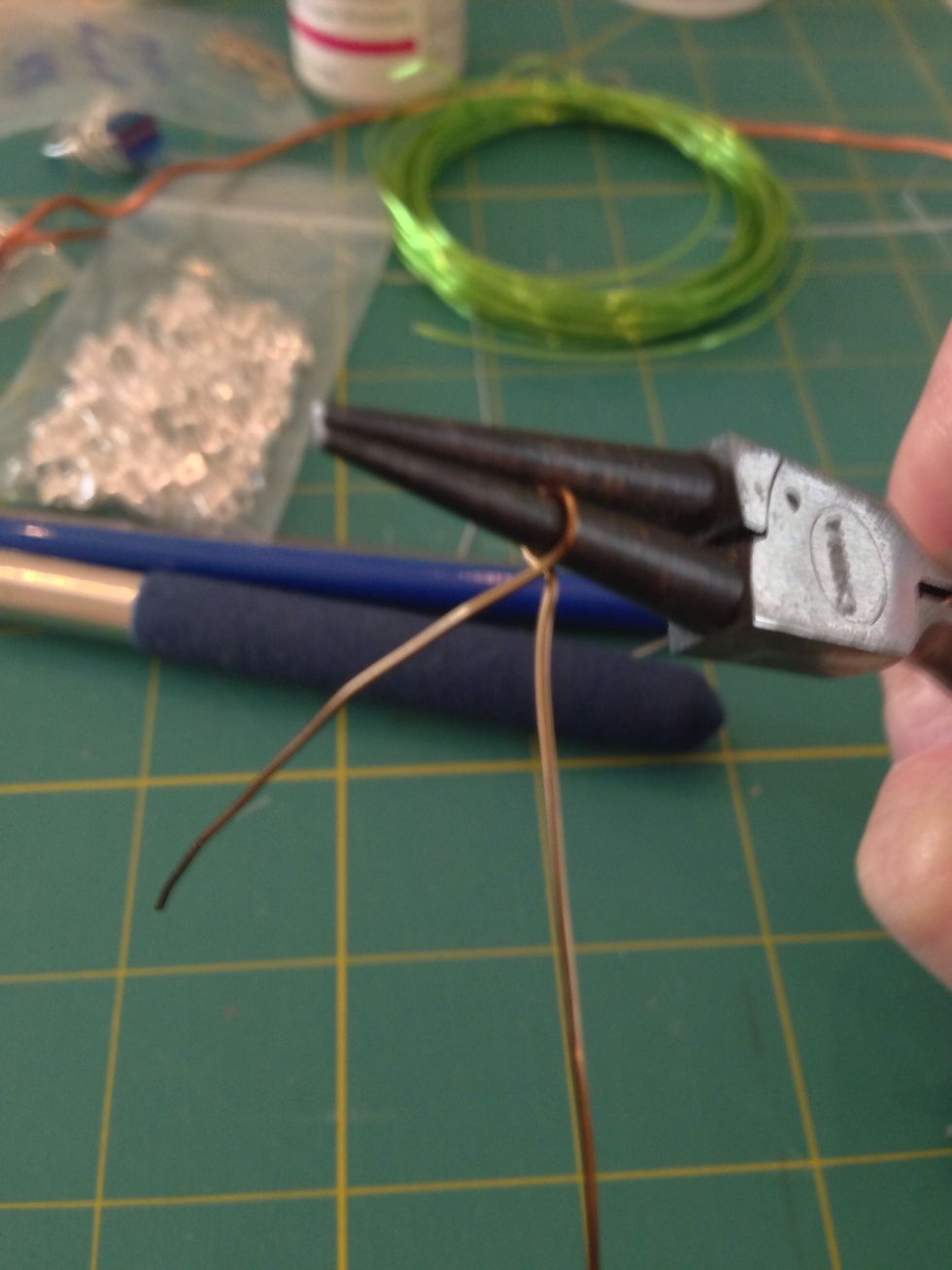 You will have to change the jaws during this process in order to make the loop. Make sure the end you are bend crosses the straight piece below, and stop there.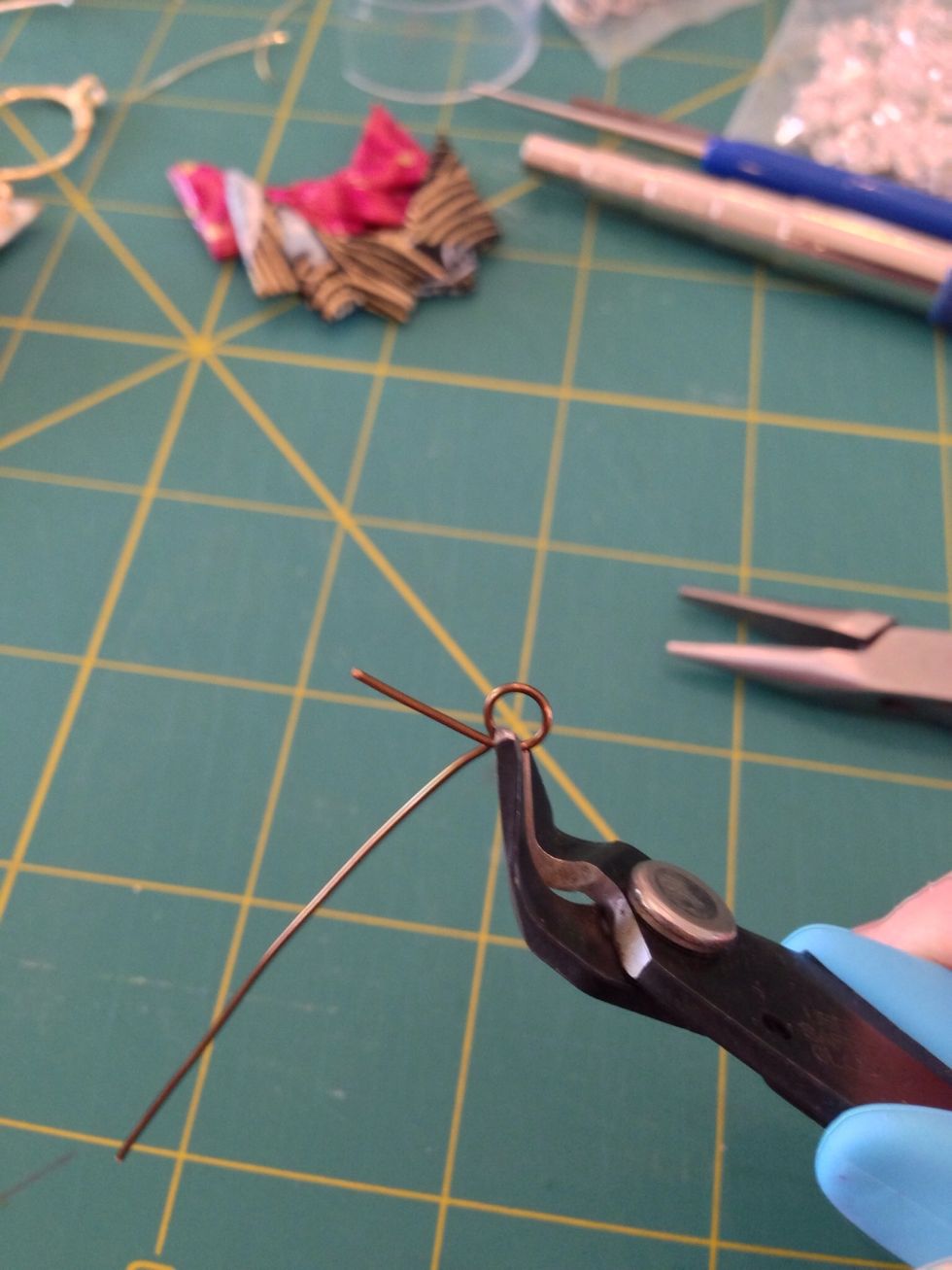 If you want to stop at making an eyepin, trim off the excess where the loop meets the straight part and you are done.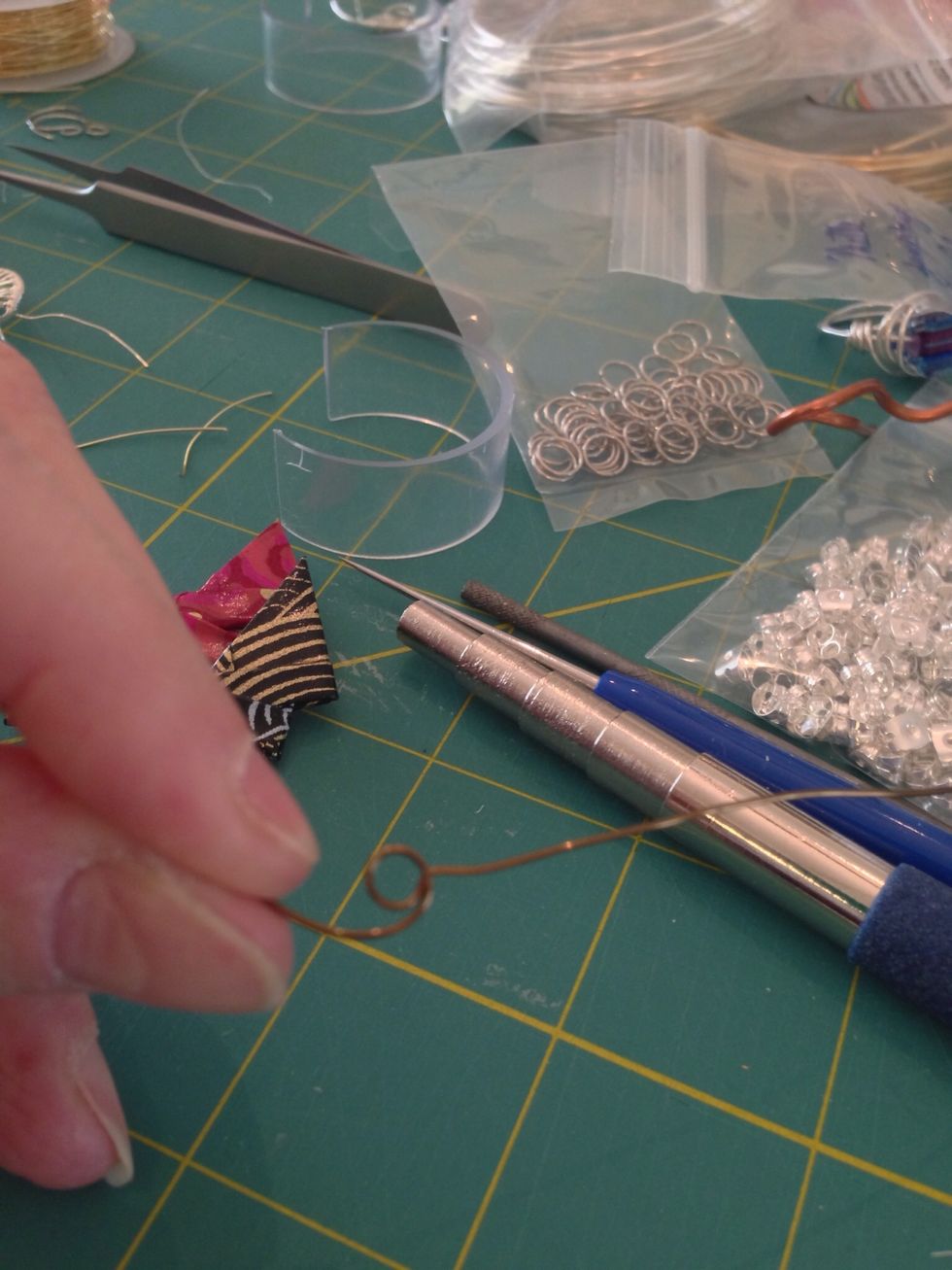 But if you want to make the headpin, keep rolling! Slowly and carefully roll the wire around again, making it just a little bigger than the first loop. Craft wire is really soft. Perfect for practice.
When the loop crosses the straight part again, pick up the chain nosed pliers and grab the head.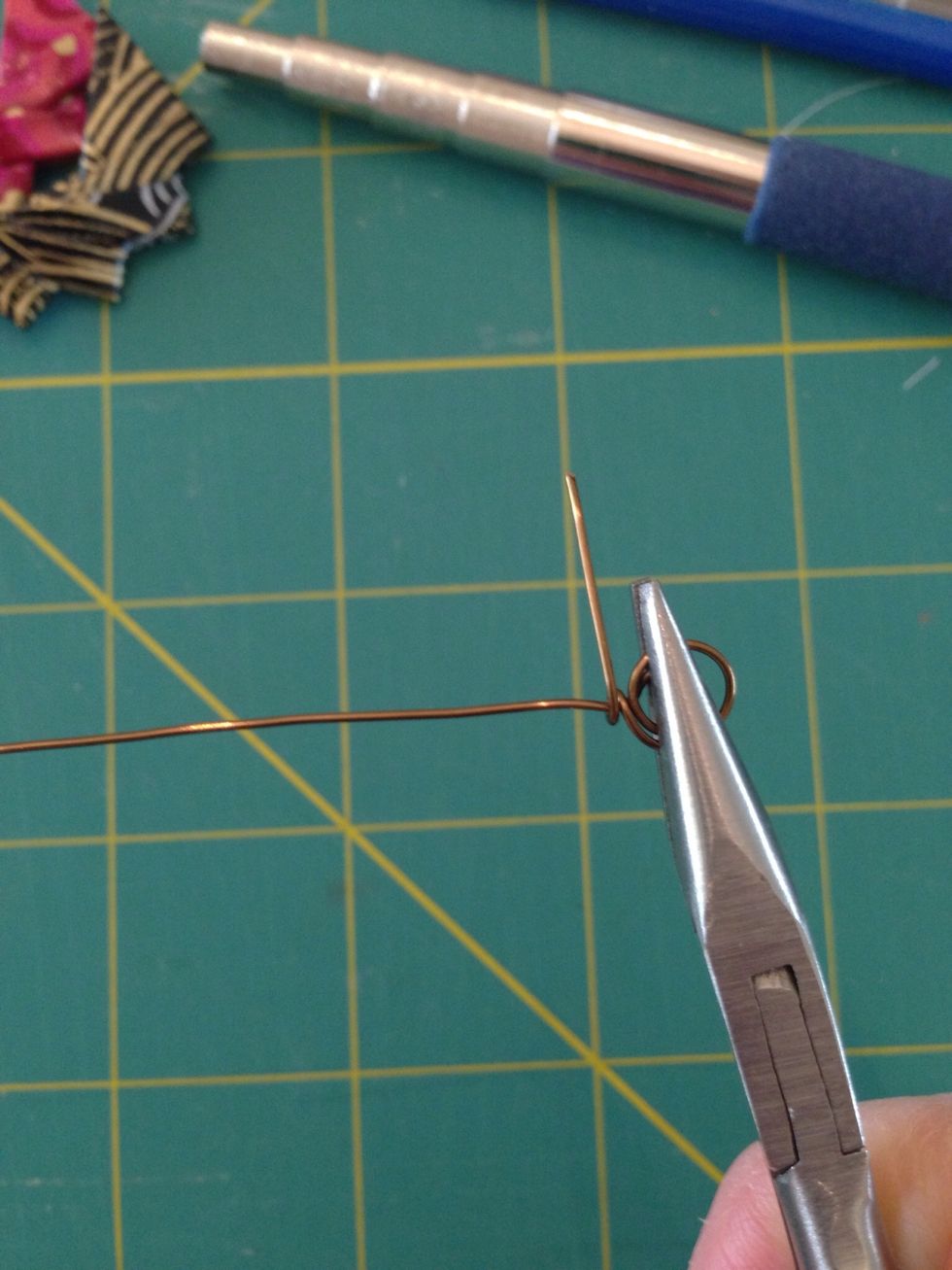 Wrap the wire around the stem. Two or three times is nice.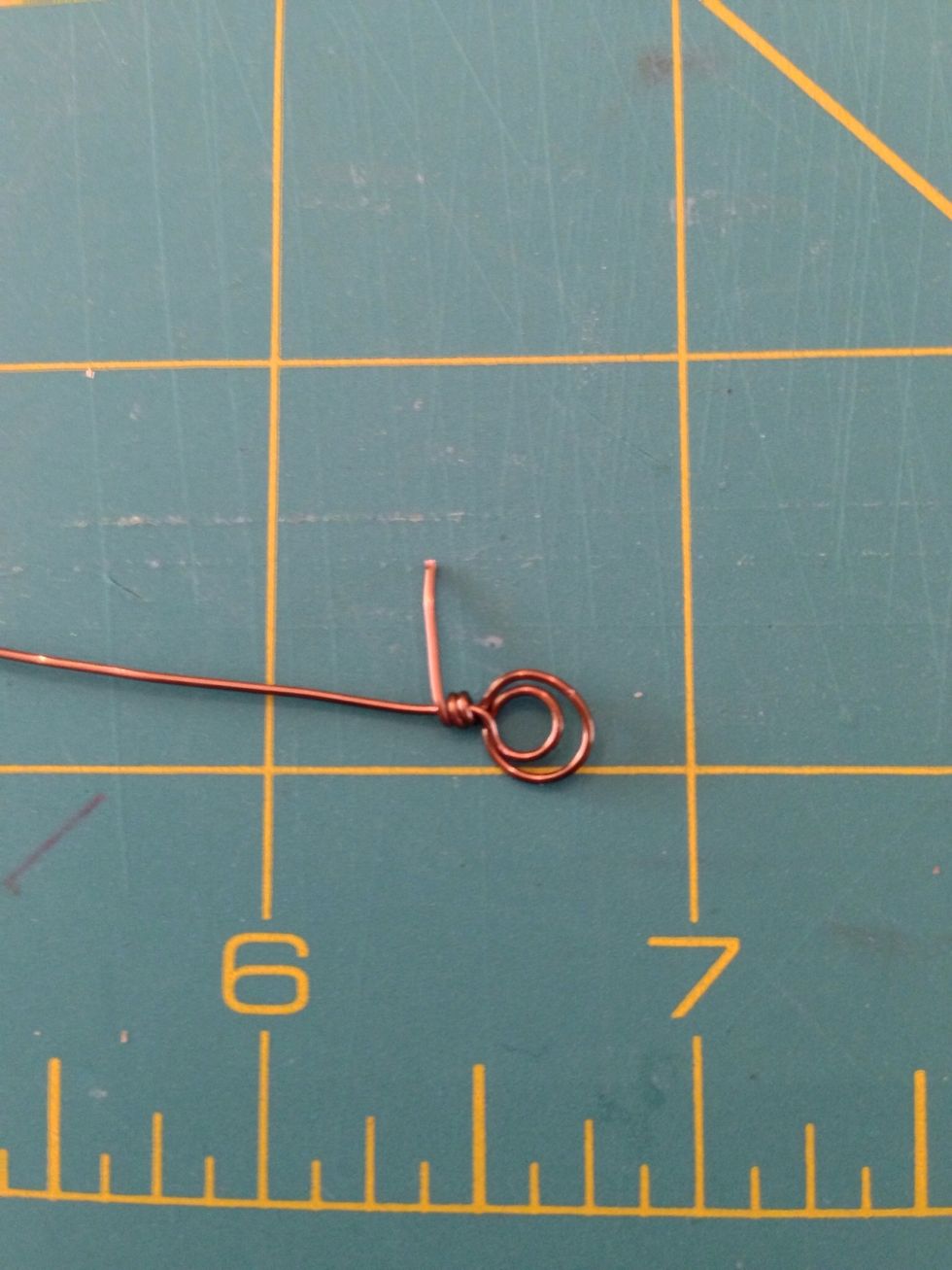 Trim the excess wire close to the stem.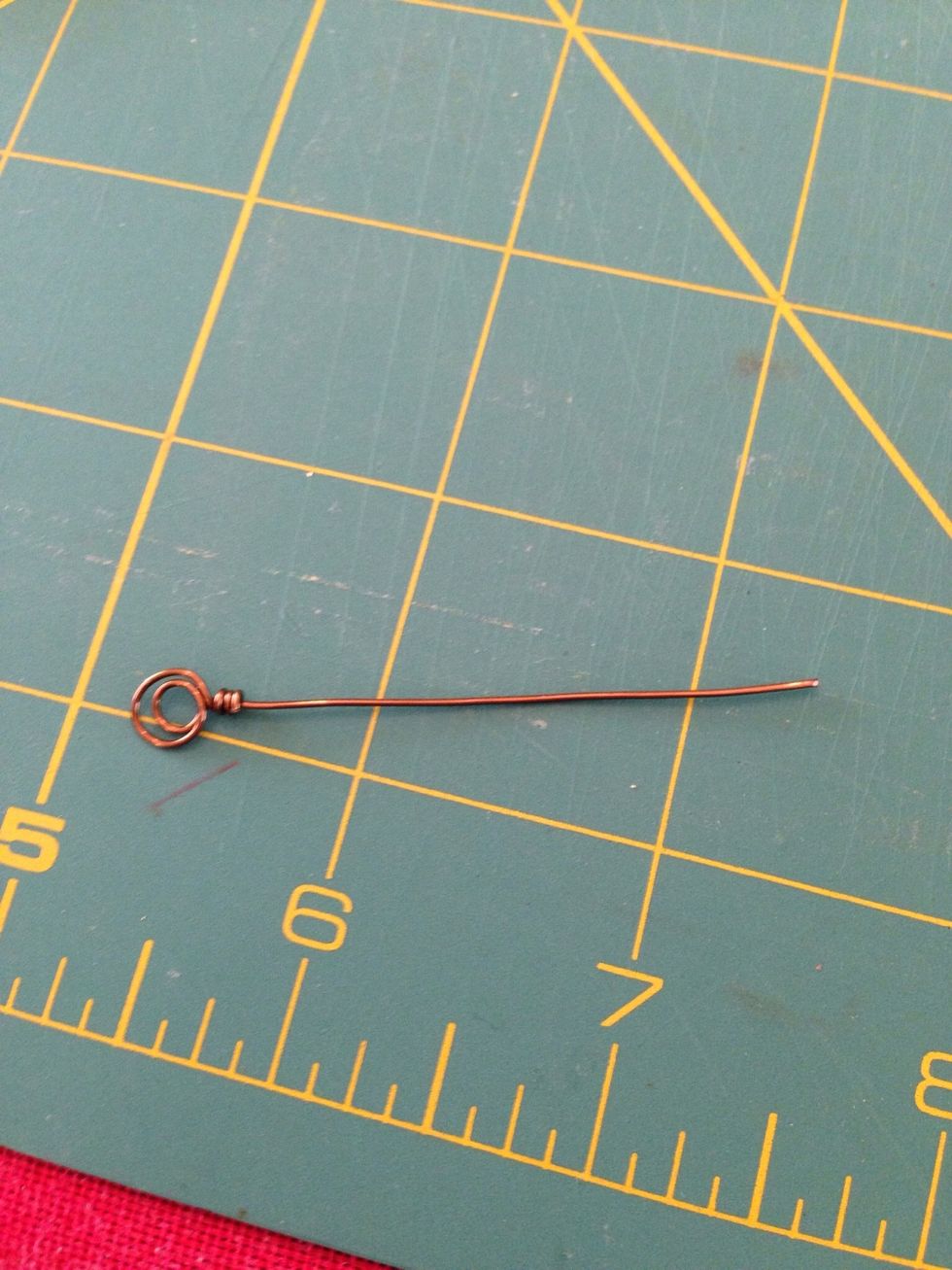 The finished headpin!
Not bad for a few minutes work, eh?
Time to add your beads. I put little origami hearts on mine. I <3 origami.
This is just the beginning. There are lots of headpin designs out there. Look around for more inspiration...
22 gauge craft wire
Wire cutter
Round nosed pliers
Chain nosed pliers
Sherry Gerstein
Sherry Gerstein is an editor and writer with a side business in origami and wire jewelry. Check out her etsy store, www.etsy.com/shop/PaperGirlInCT\n