Fold wire in half.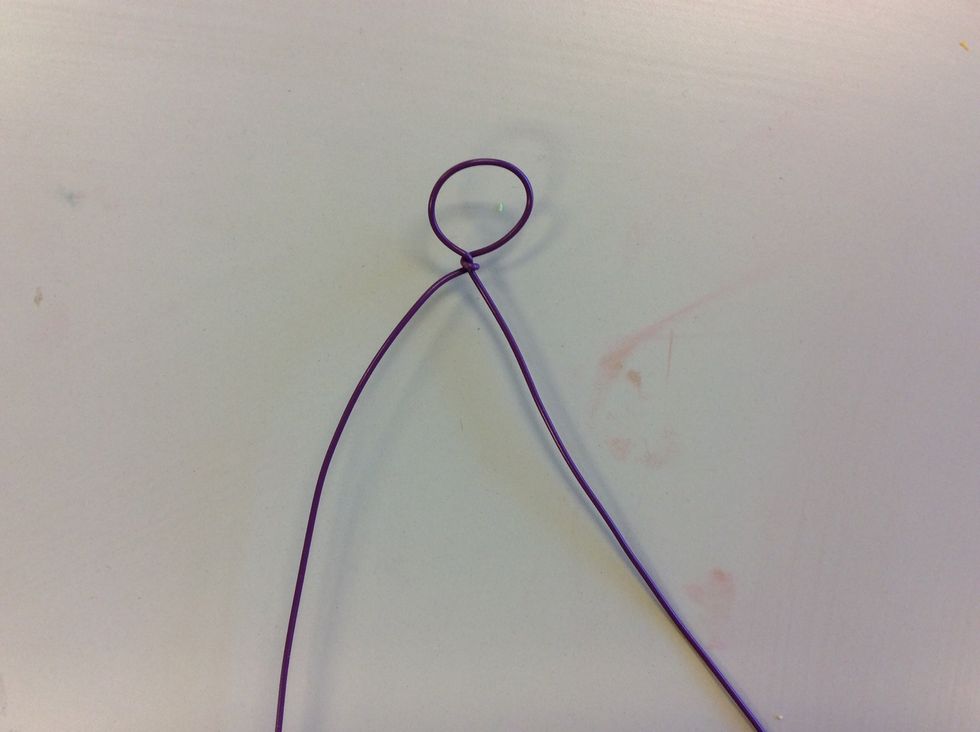 Create a loop (about the size of a dime) in the middle where you folded the wire. Give the wire two tights twists for the neck.
Measure about five (5) finger widths for the arm and then fold wire back toward the head.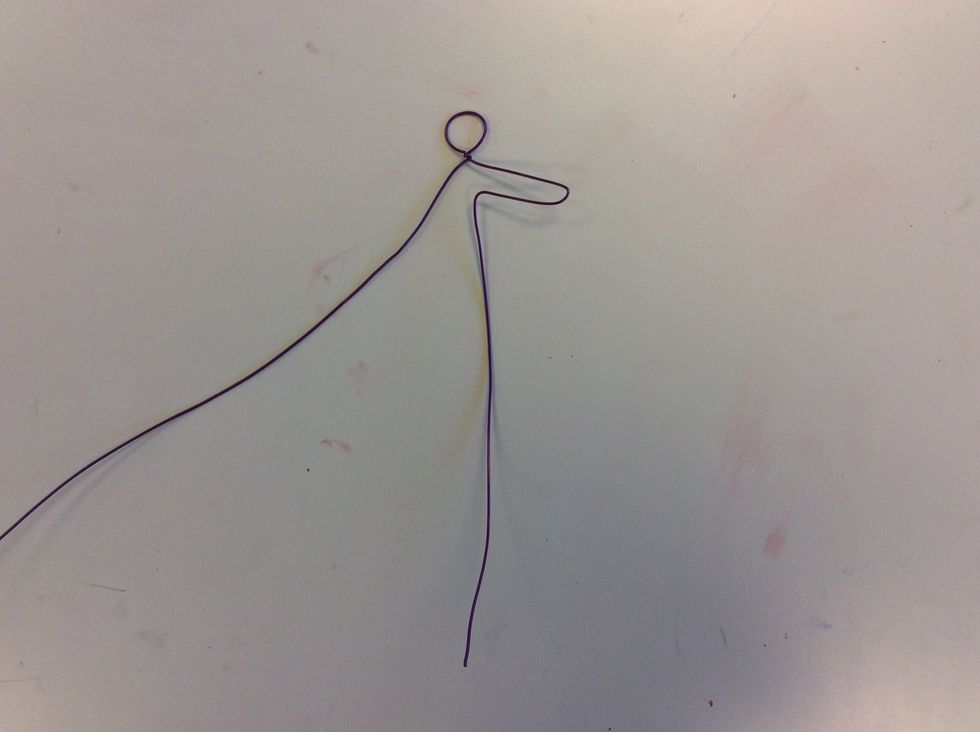 Fold the same wire down to create the side of the body.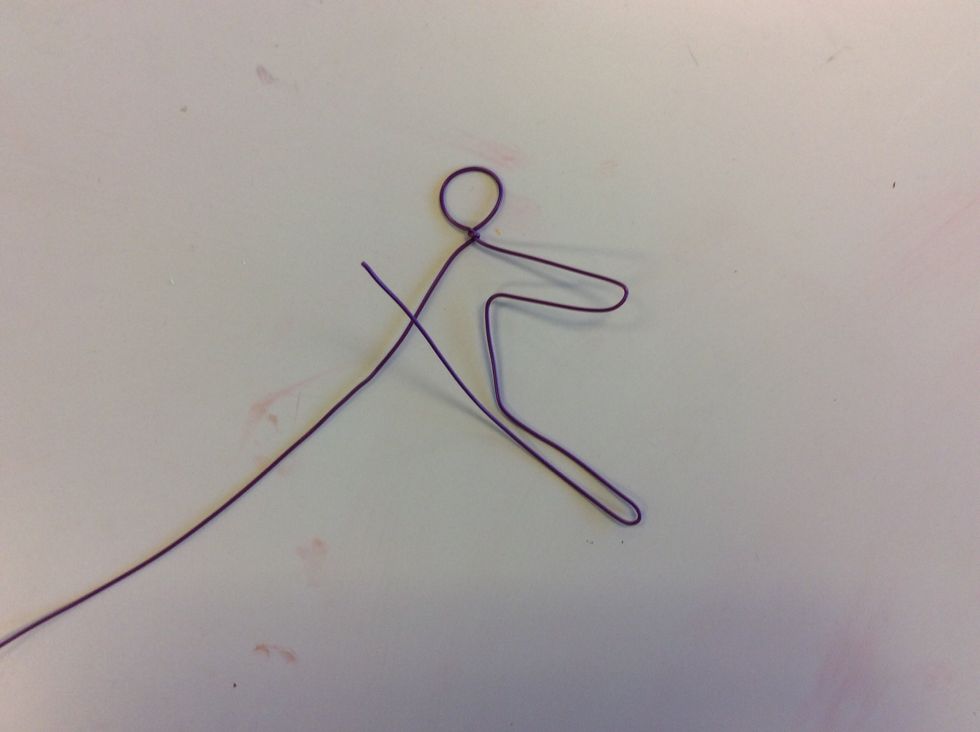 Continue down the leg approximately 5 finger widths and then bend wire back towards the body.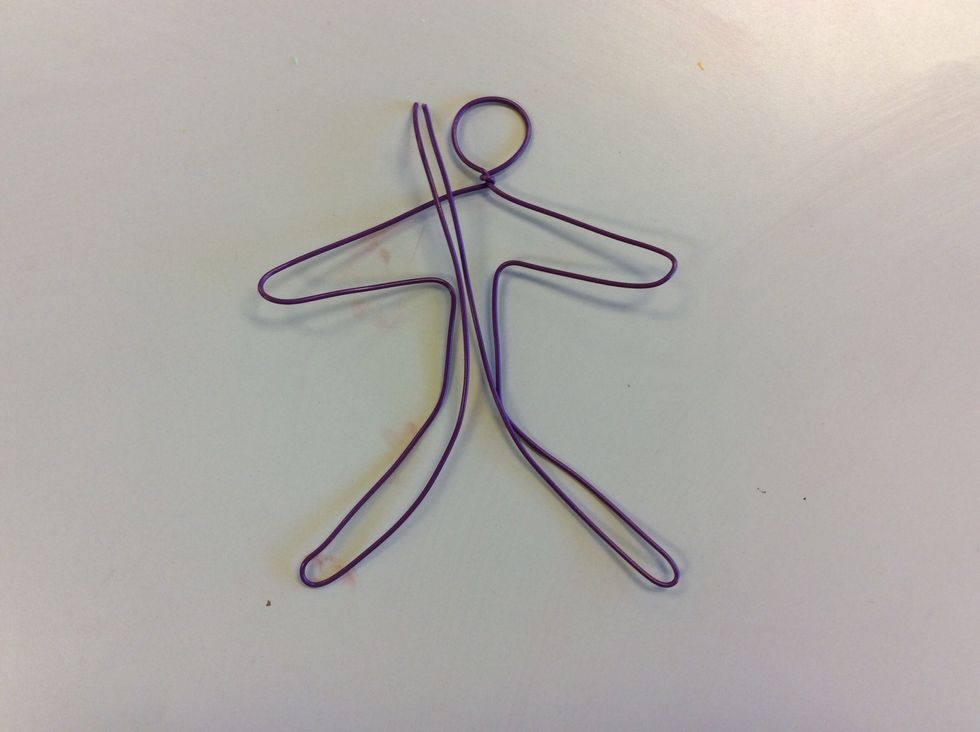 Repeat on the other side of the figure.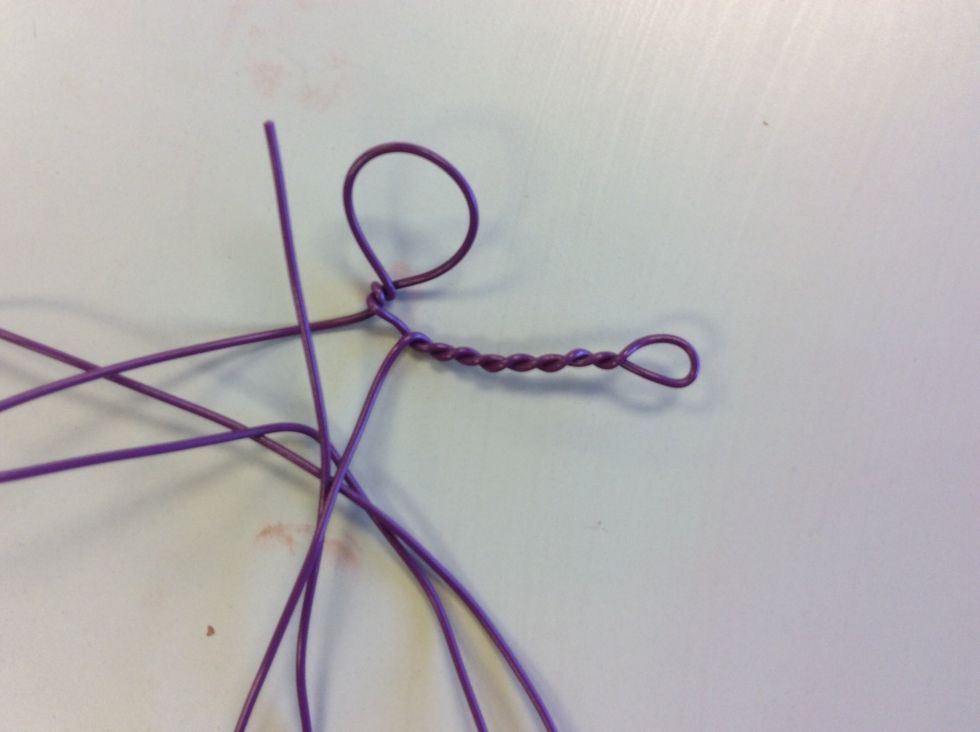 Now twist the arm carefully. Tight but not too tight. There should be a loop at the end for the hand.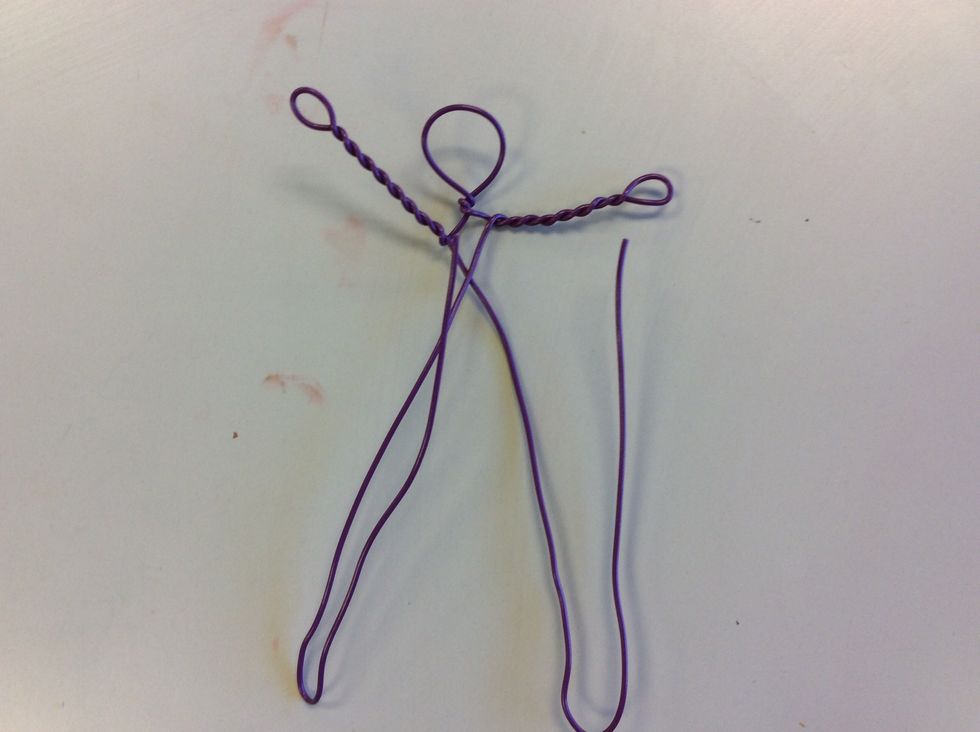 Repeat for other arm.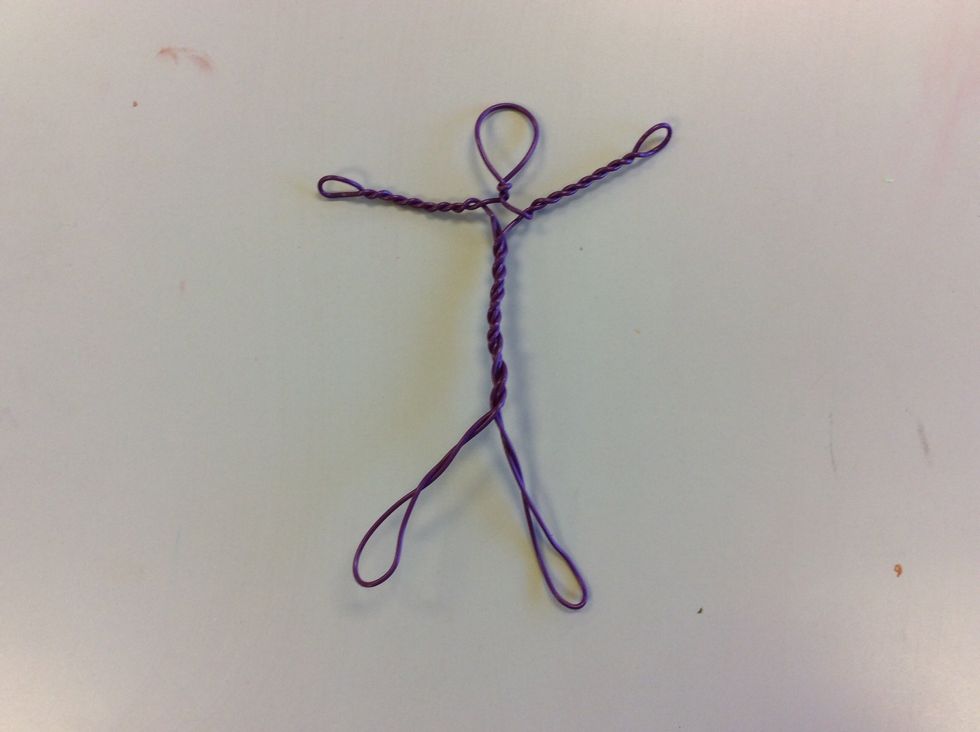 Twist wire ends with the body down the middle.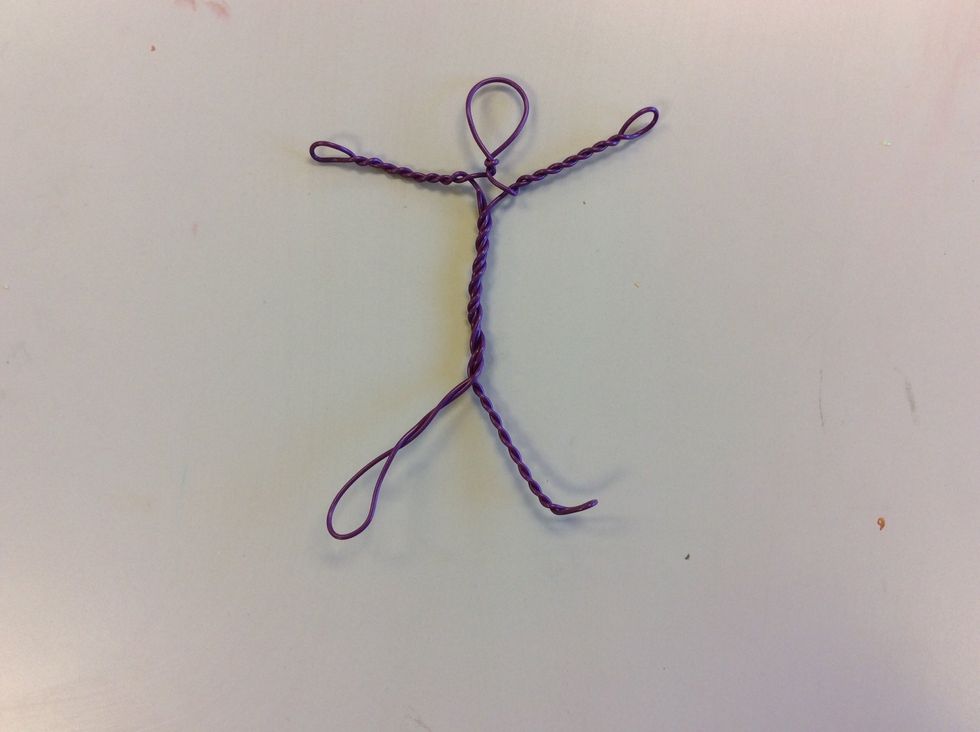 Twist the leg as you did the arm. Be sure to leave a loop for the foot.
Repeat for the leg on the other side.