I found this ornament that totally looked like spring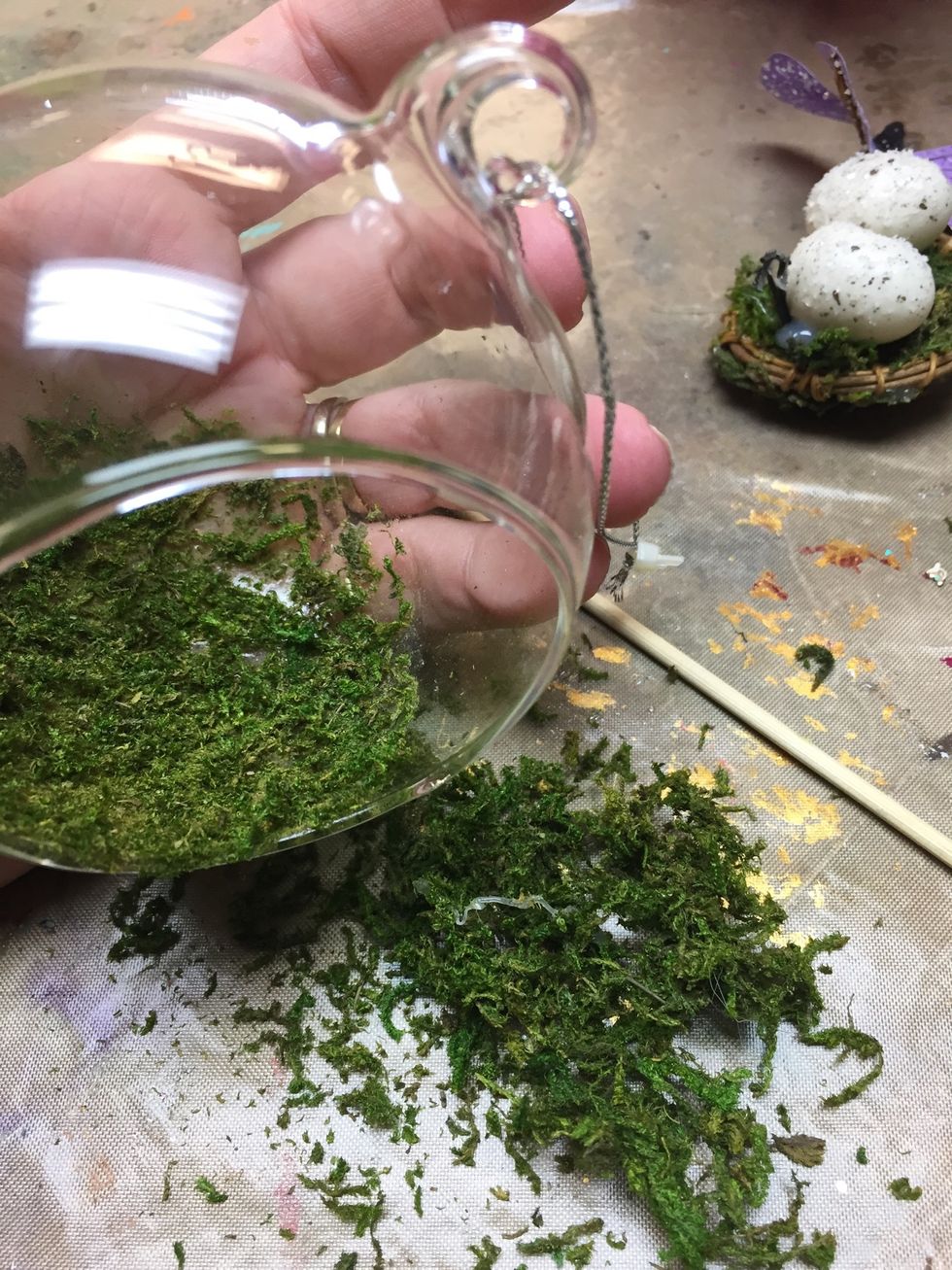 I removed and saved the insides for a future spring project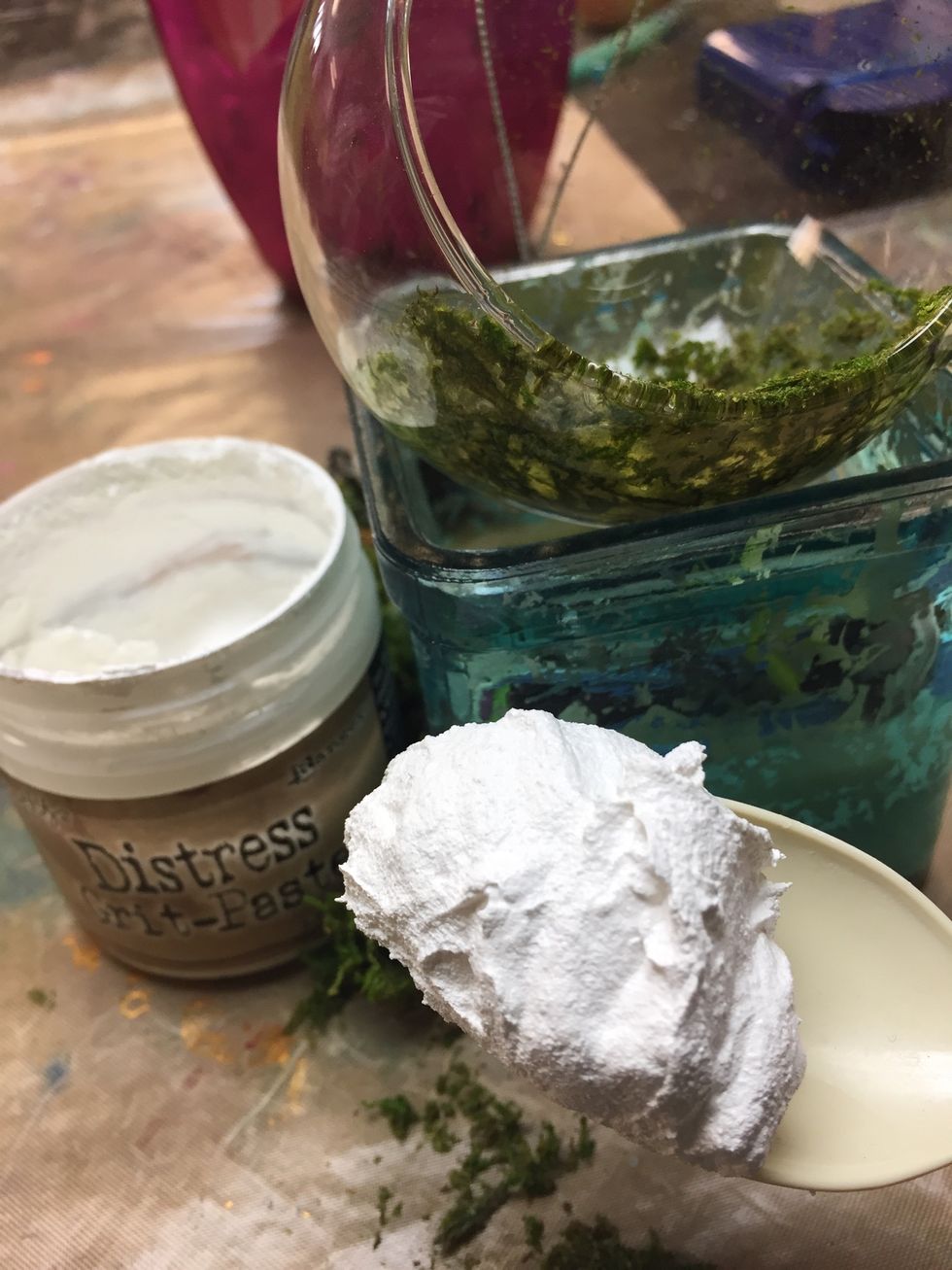 Using 2 spoonfuls I covered the inside moss with the distress grit paste
It's kind of like frosting ;)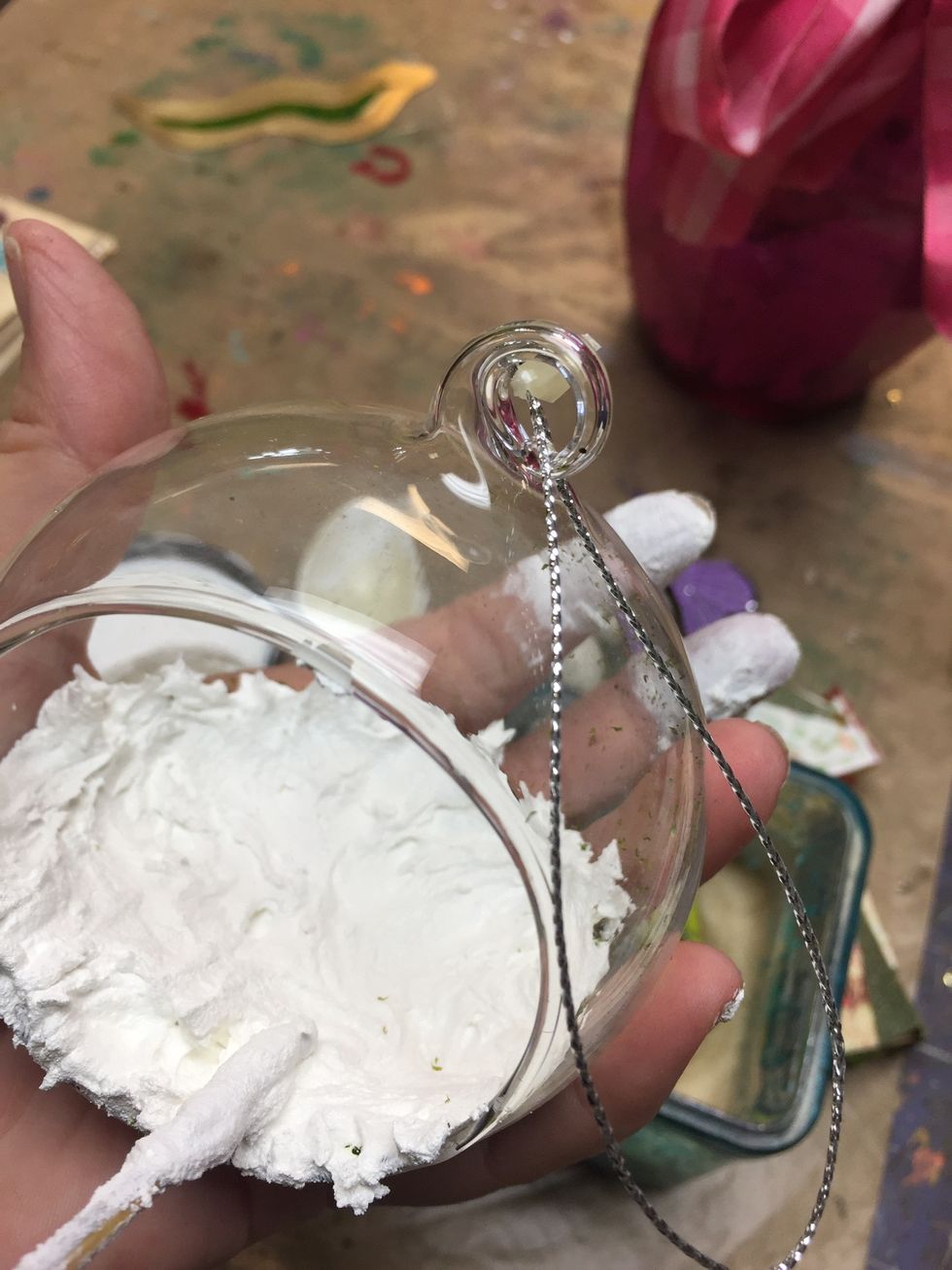 No more green! Use a toothpick to push the "snow" further into your scene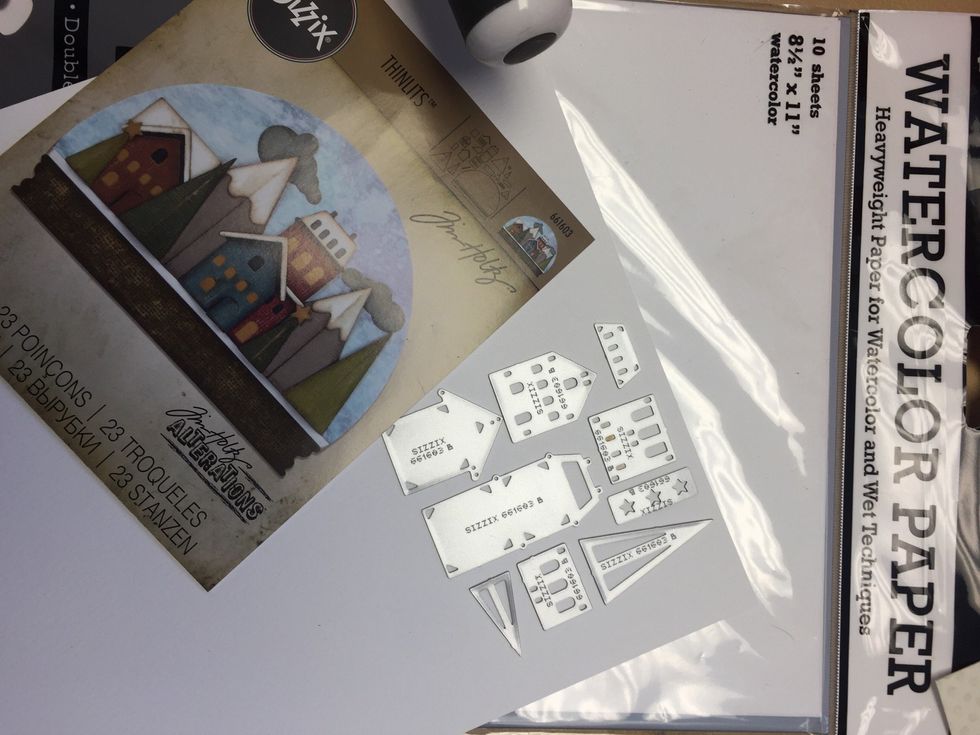 Settle your dies over watercolor paper
You need 2 cuts of each house to turn it into a 3D version
Side of the house measurements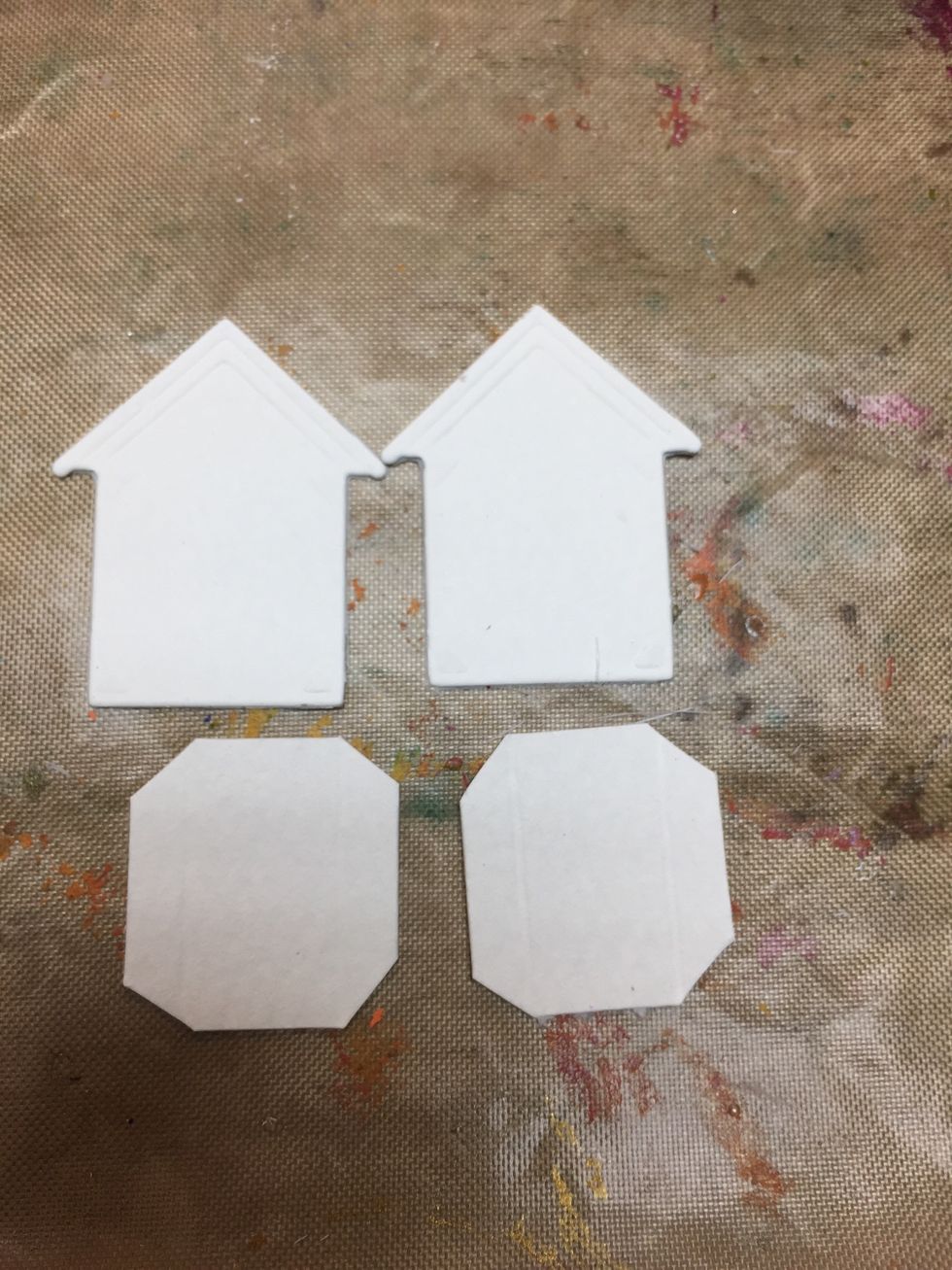 Cut the sides, score, notch and fold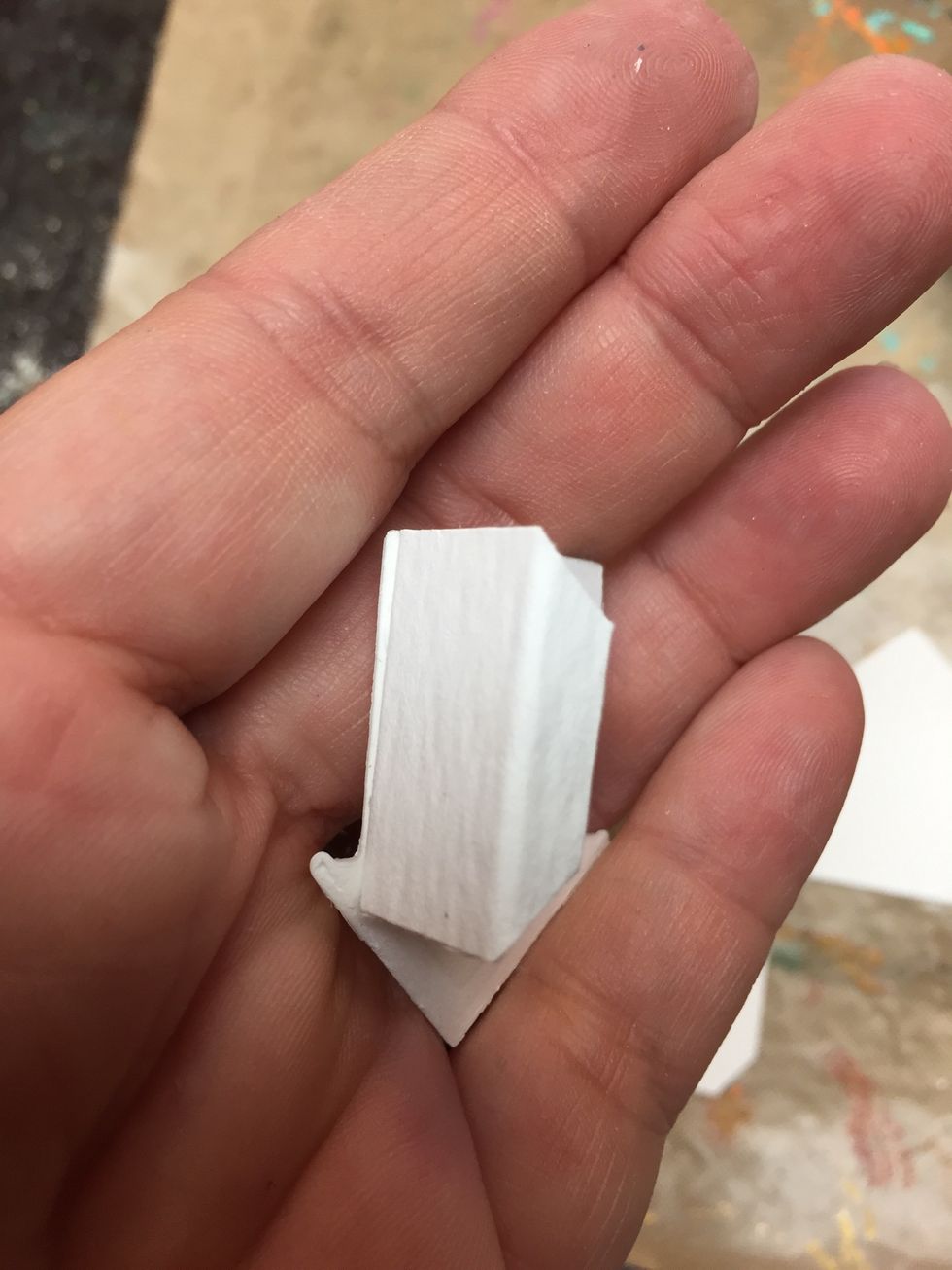 Begin the construction by adhering the sides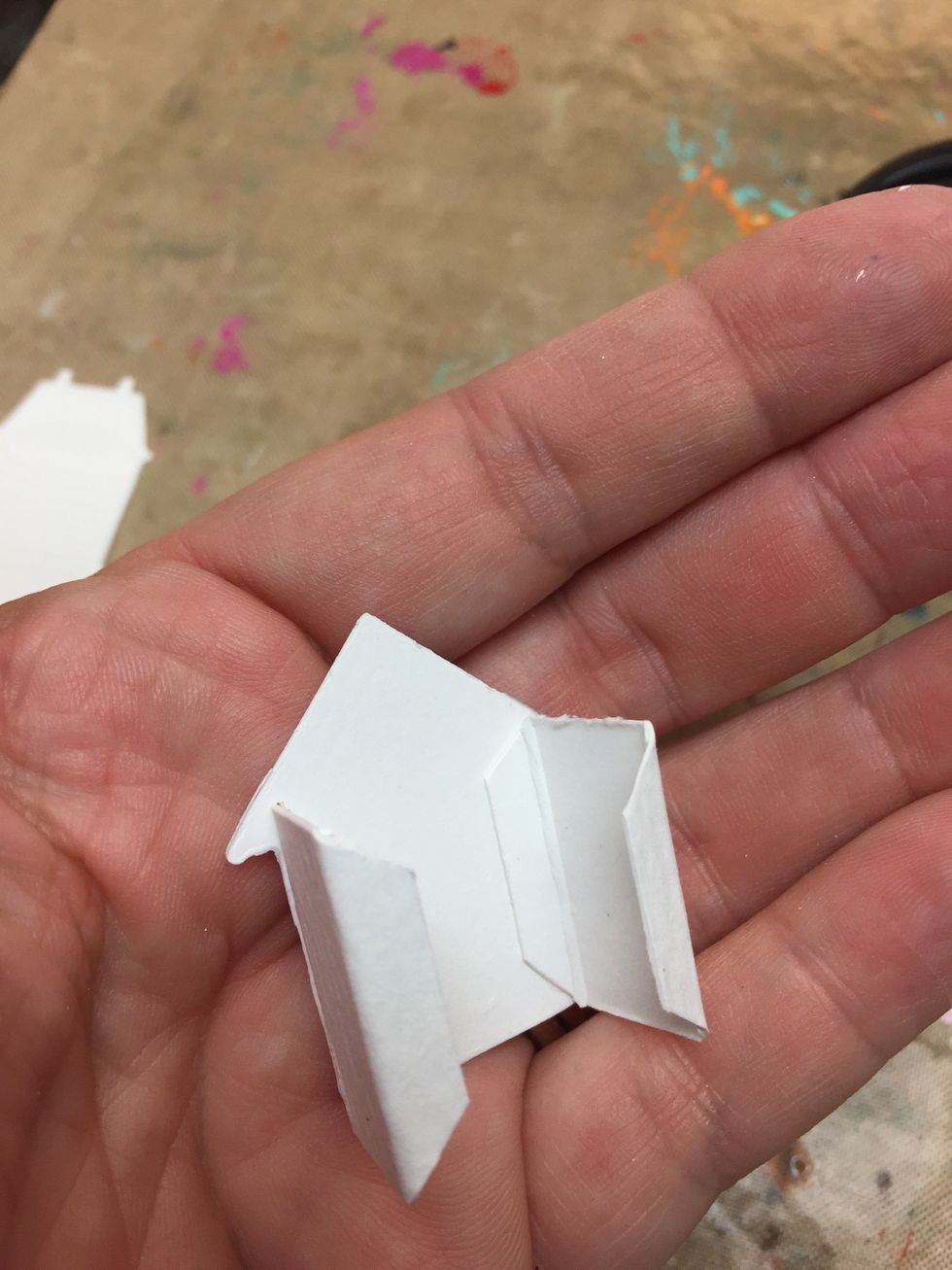 Glue down one side before roping with the other die cut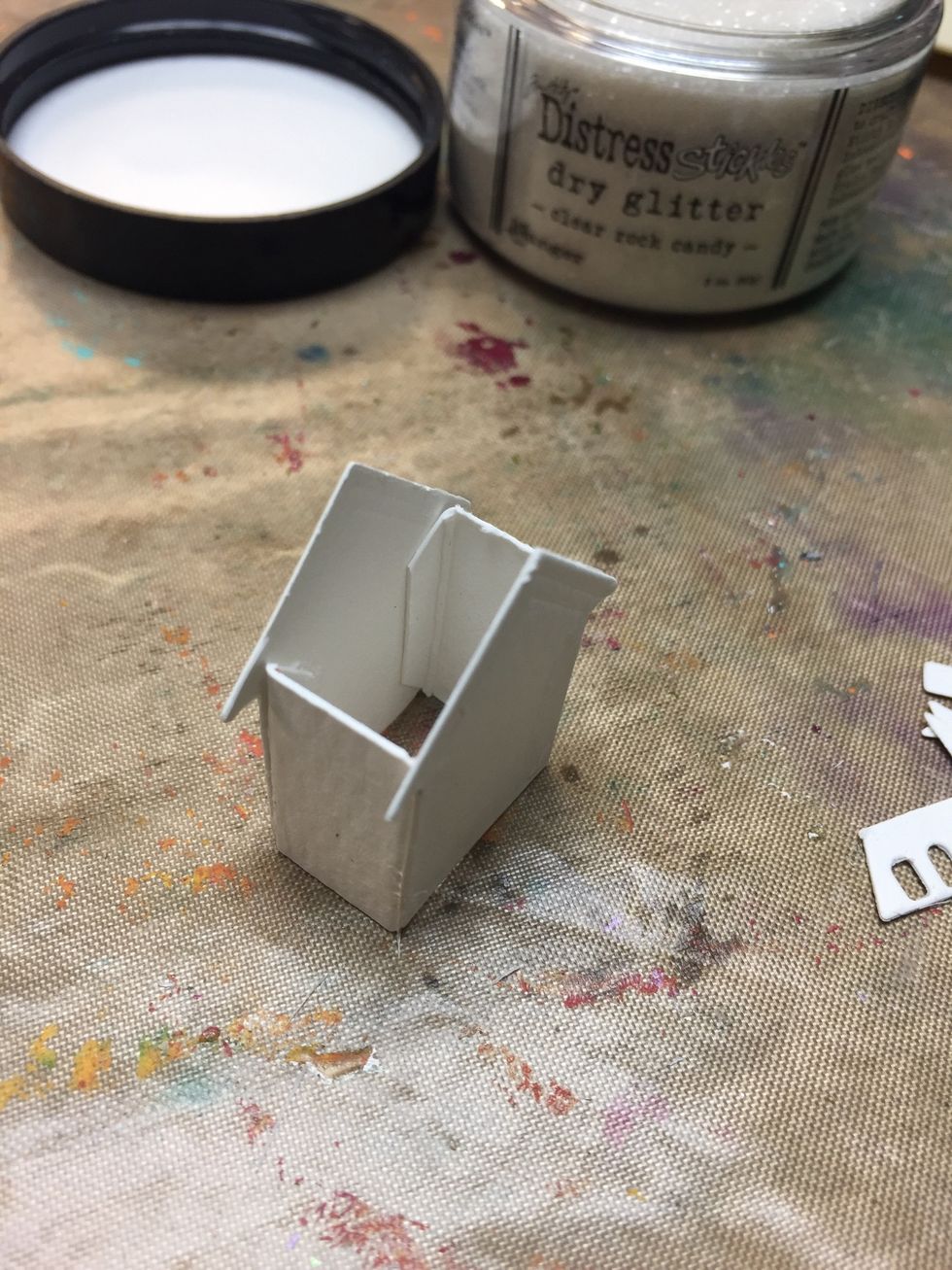 Hehe lookie now you just need a roof!!!
Cut a length of 6" long and gold in half. The with will depend on the width of your house mine is 1.25"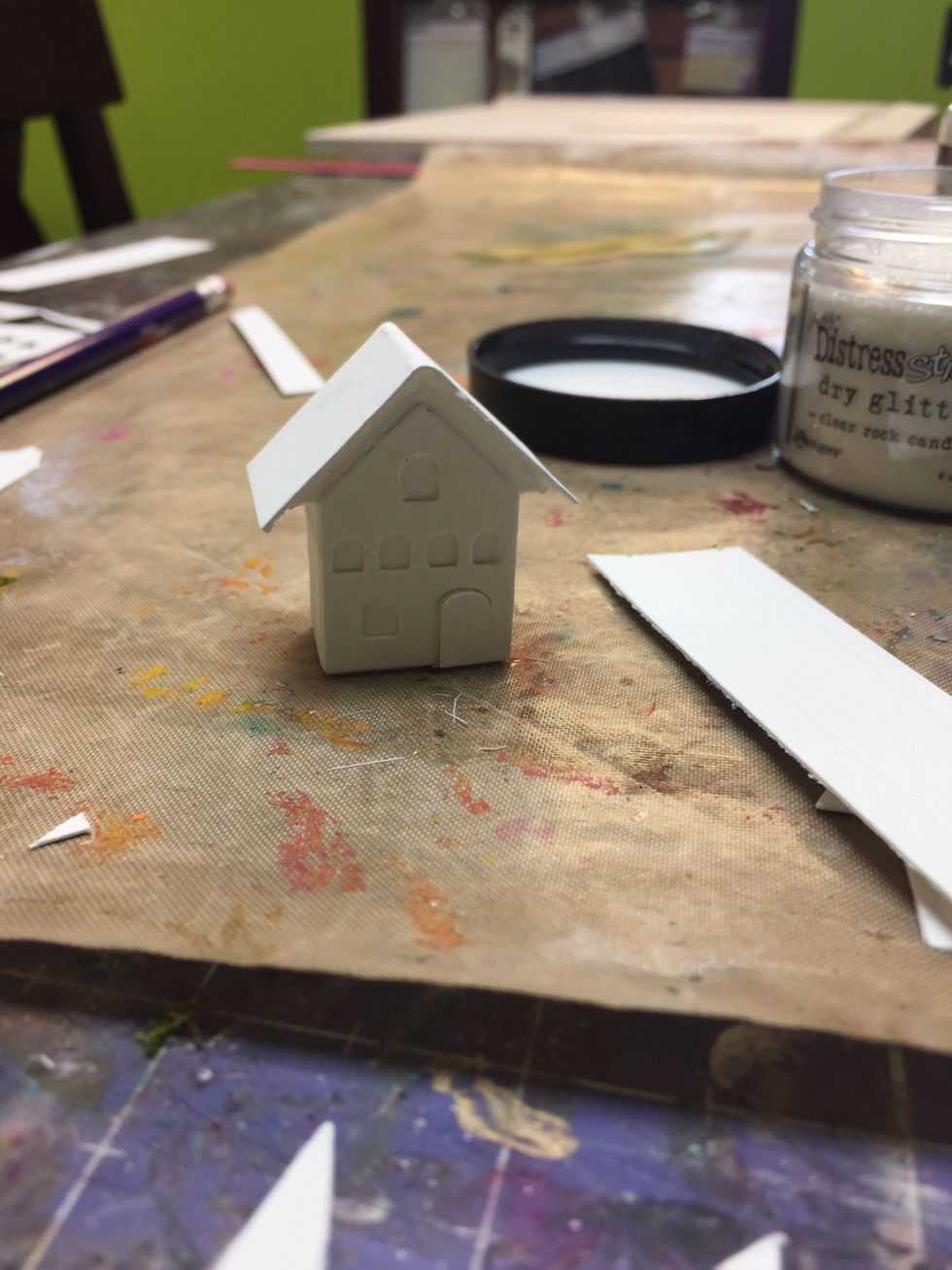 Now that the roofing work is complete you can add the die cut part that includes the windows and door! I love this one because the door can be opened!!!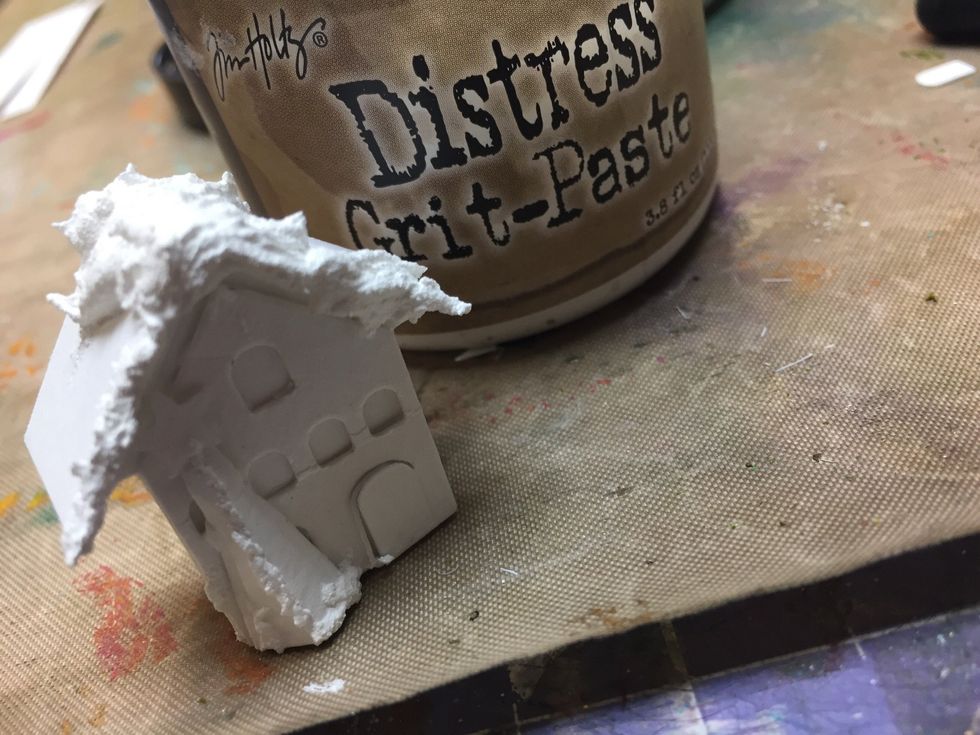 It started snowing!!! Use a palette knife (i prefer my fingers) yo add the grit paste to your house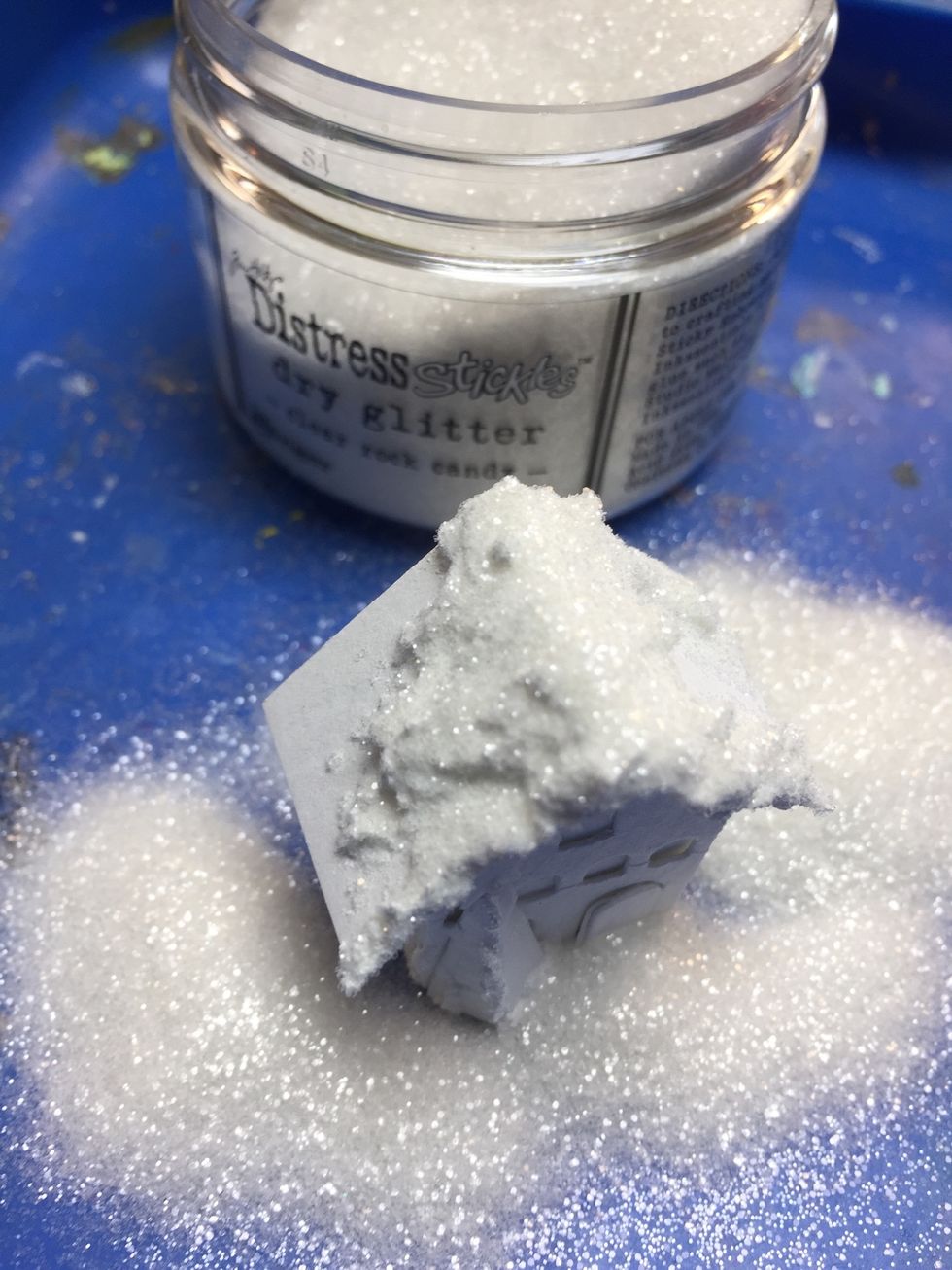 And pour a shower of glitter of course!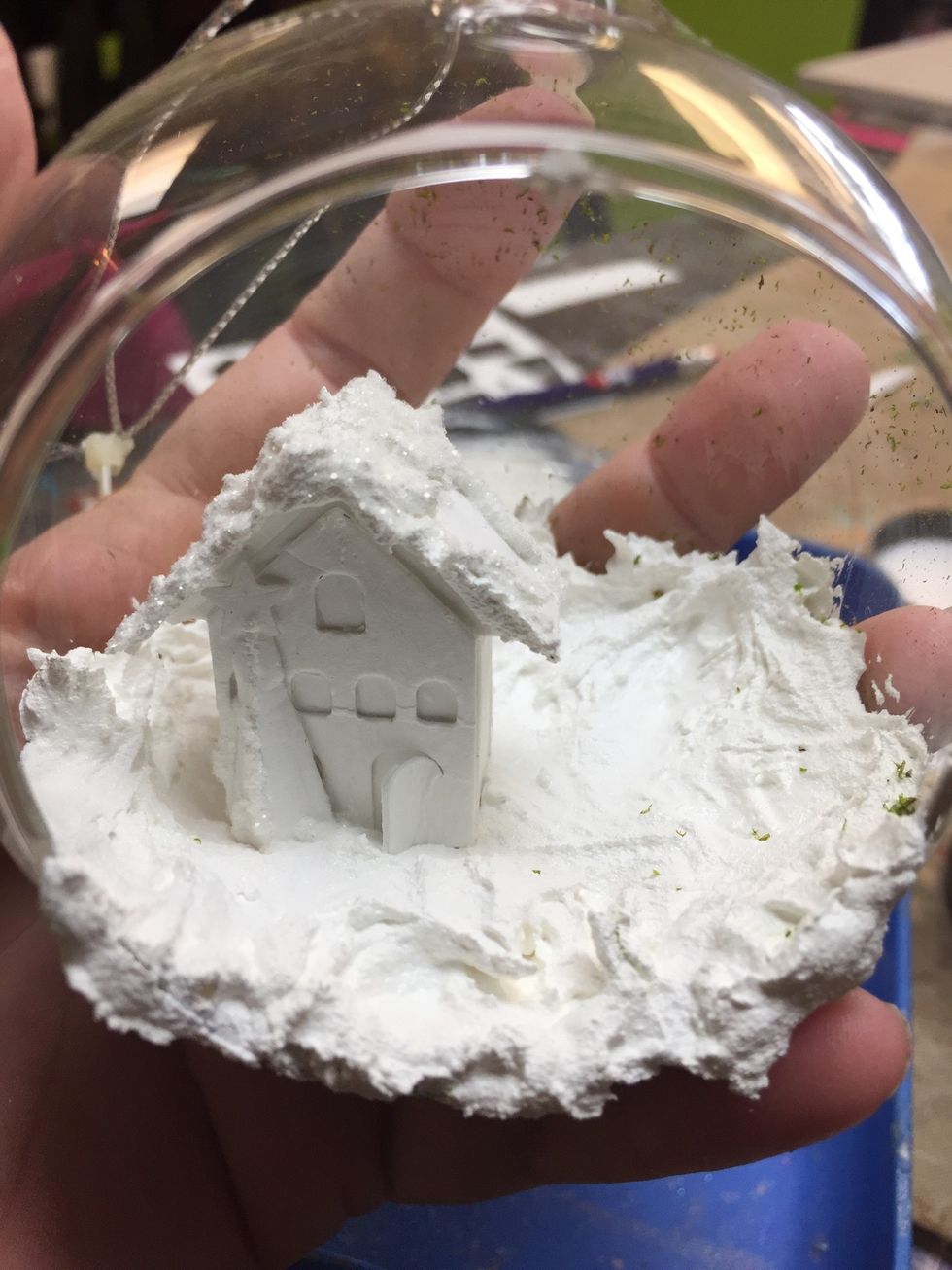 While the paste is still wet attach your houses inside. Once it dries your pieces will be a permanent fixture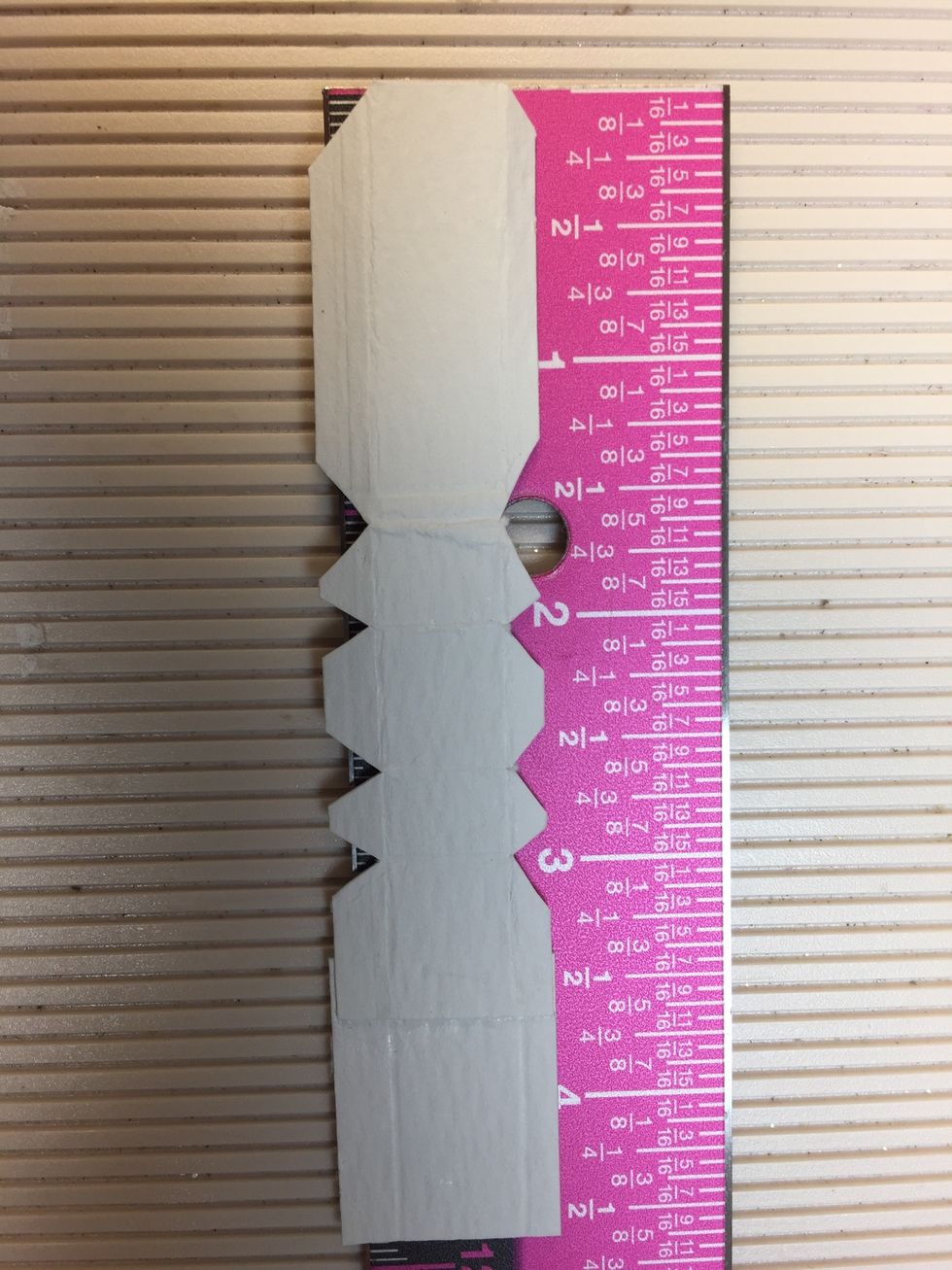 The tall skinny house sides and roof in one length of paper with all the notches needed to be folded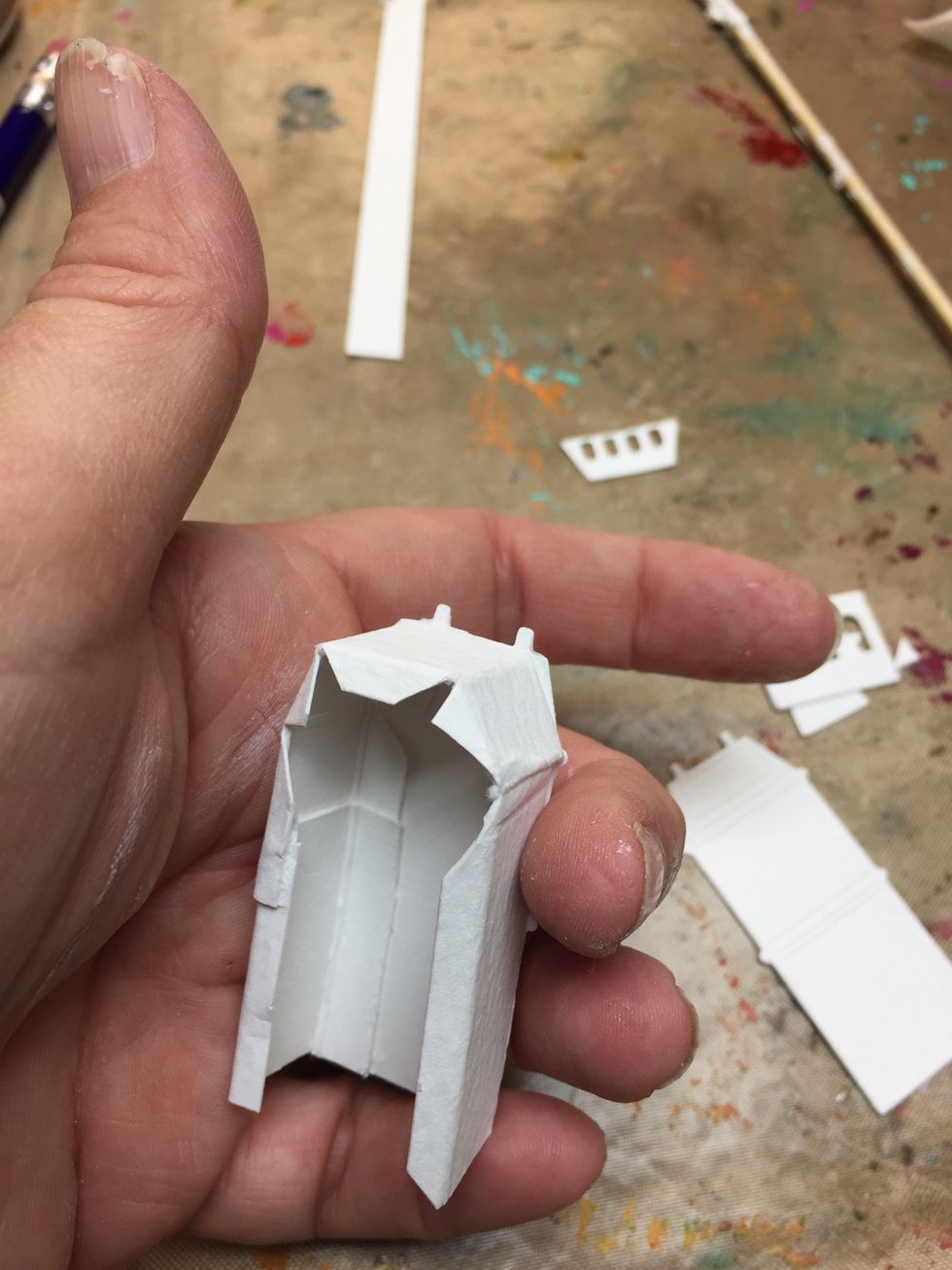 Follow the same procedure
Building number 2 is ready for the windows!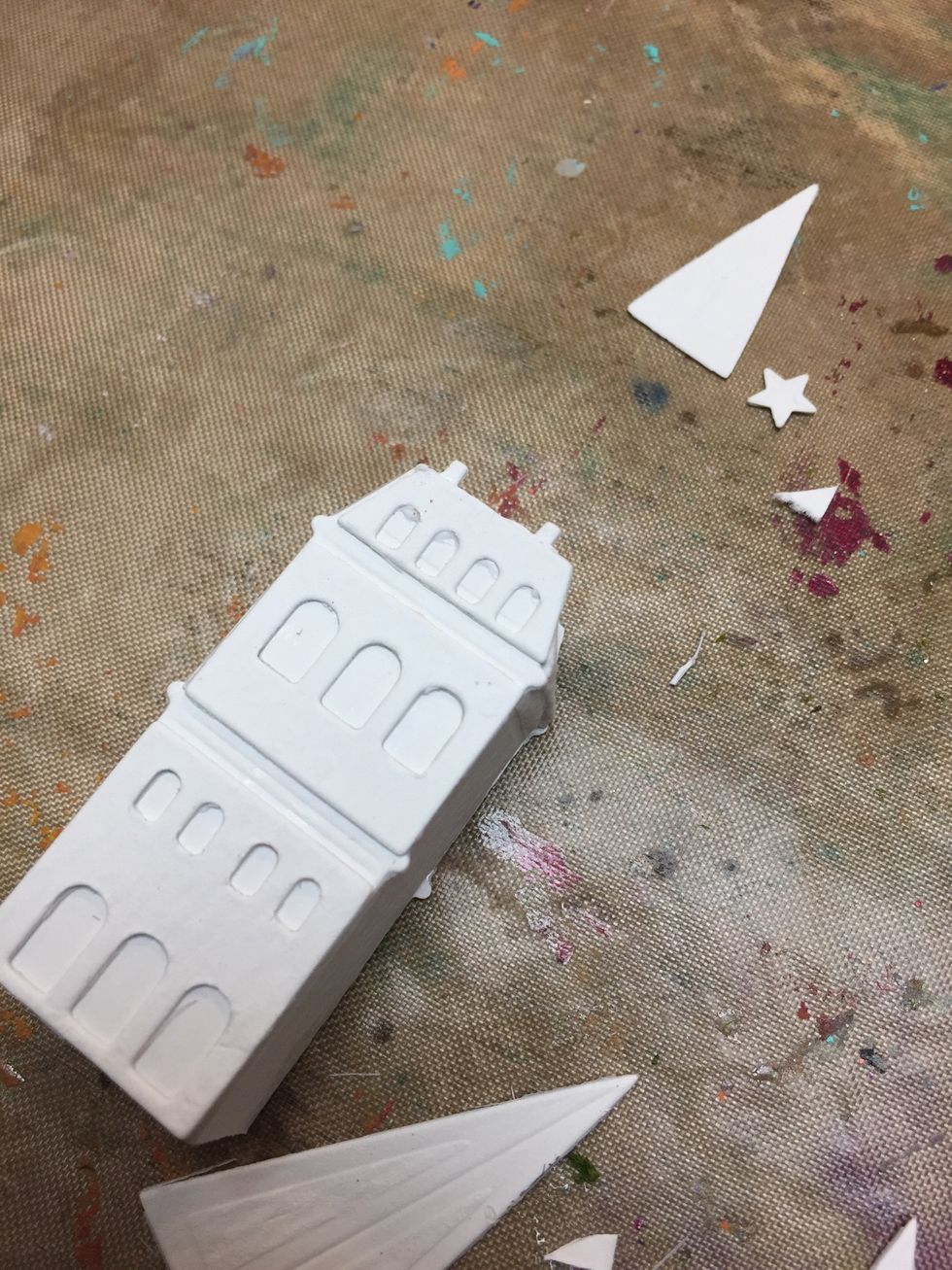 Perfect 3 stories high!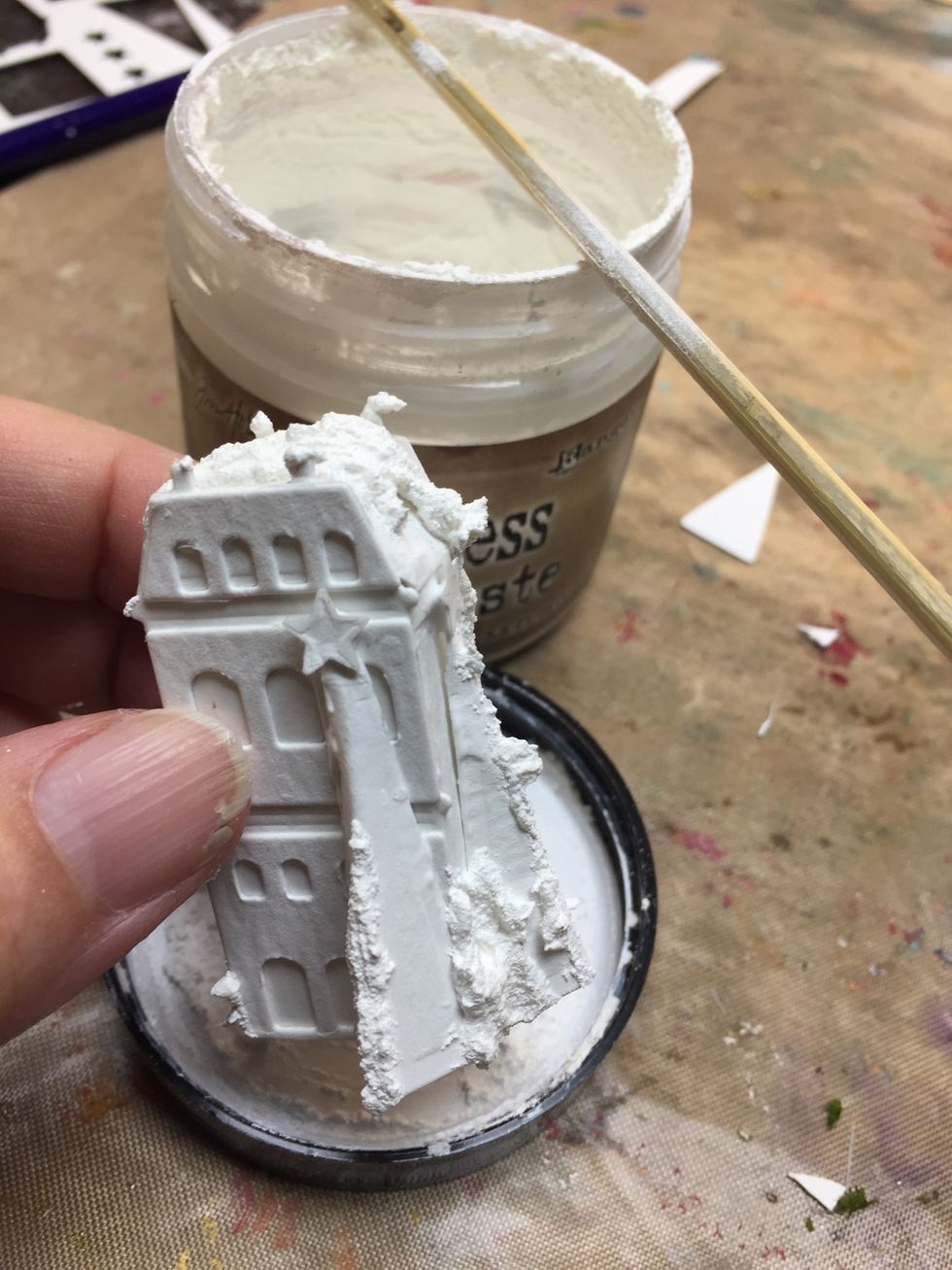 Add your trees and begin the snowing part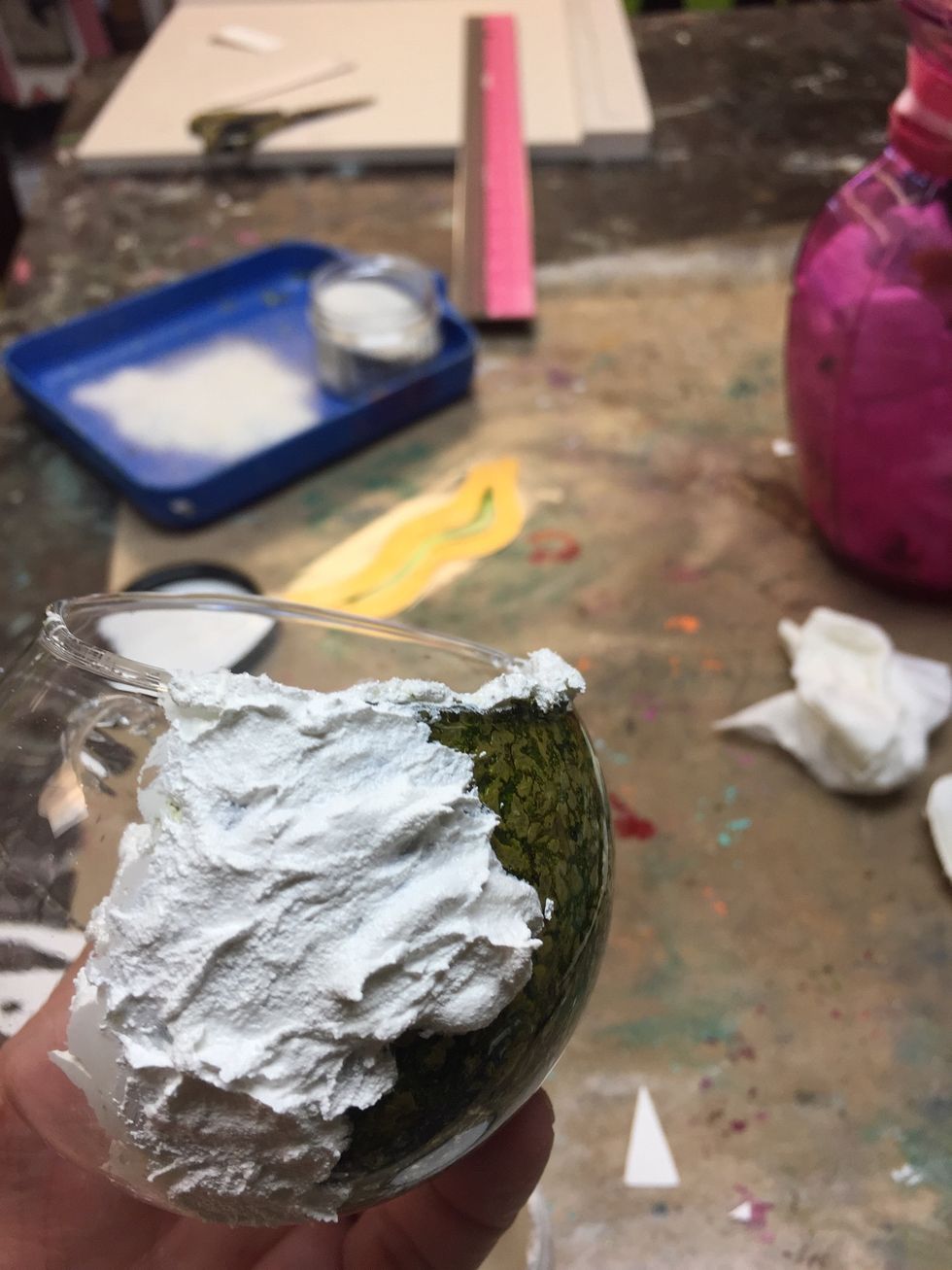 Cover the bottom of your glass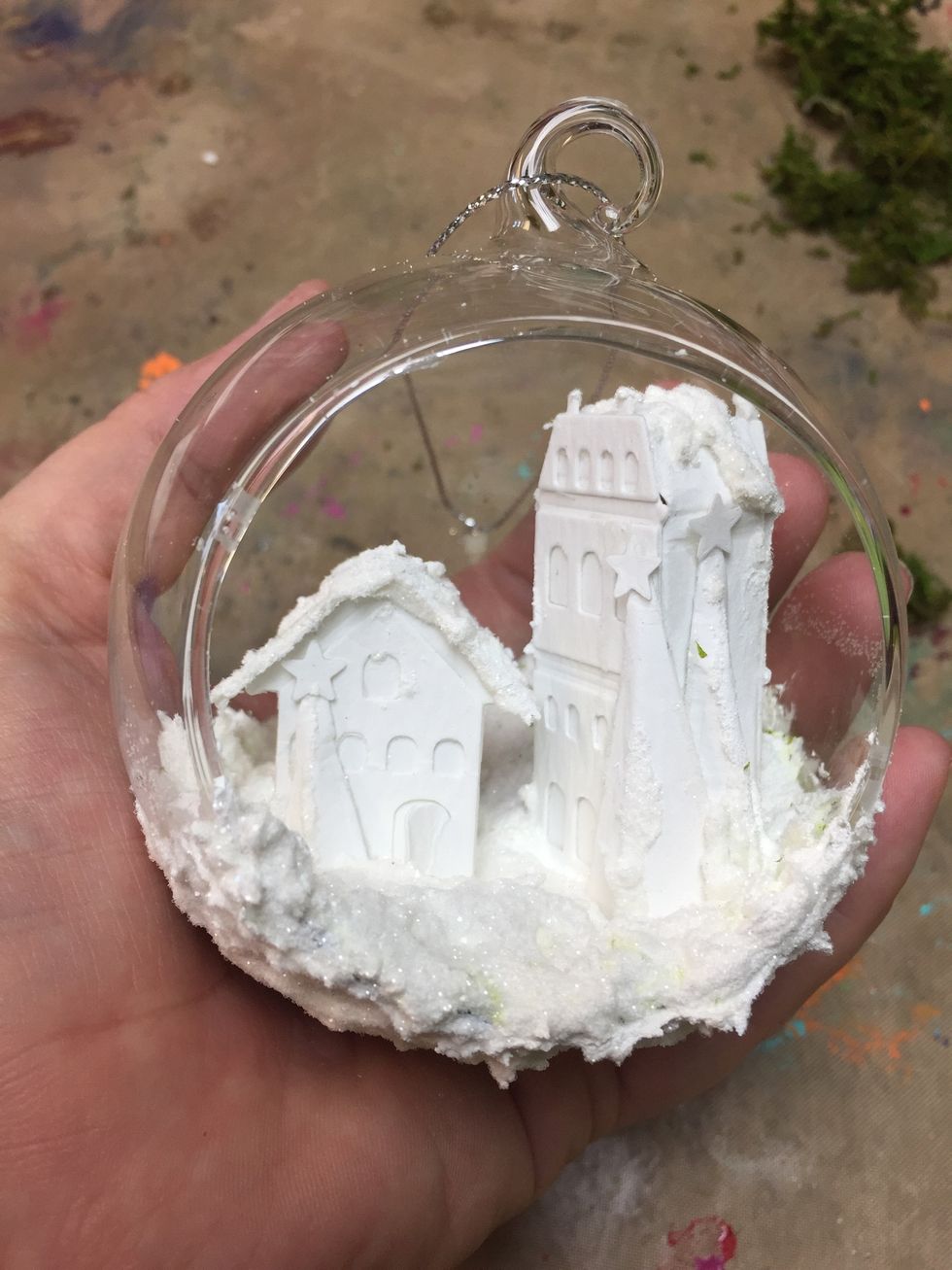 A perfect winter wonderland. You could leave it like that or not...it's all been drizzled with glitter inside!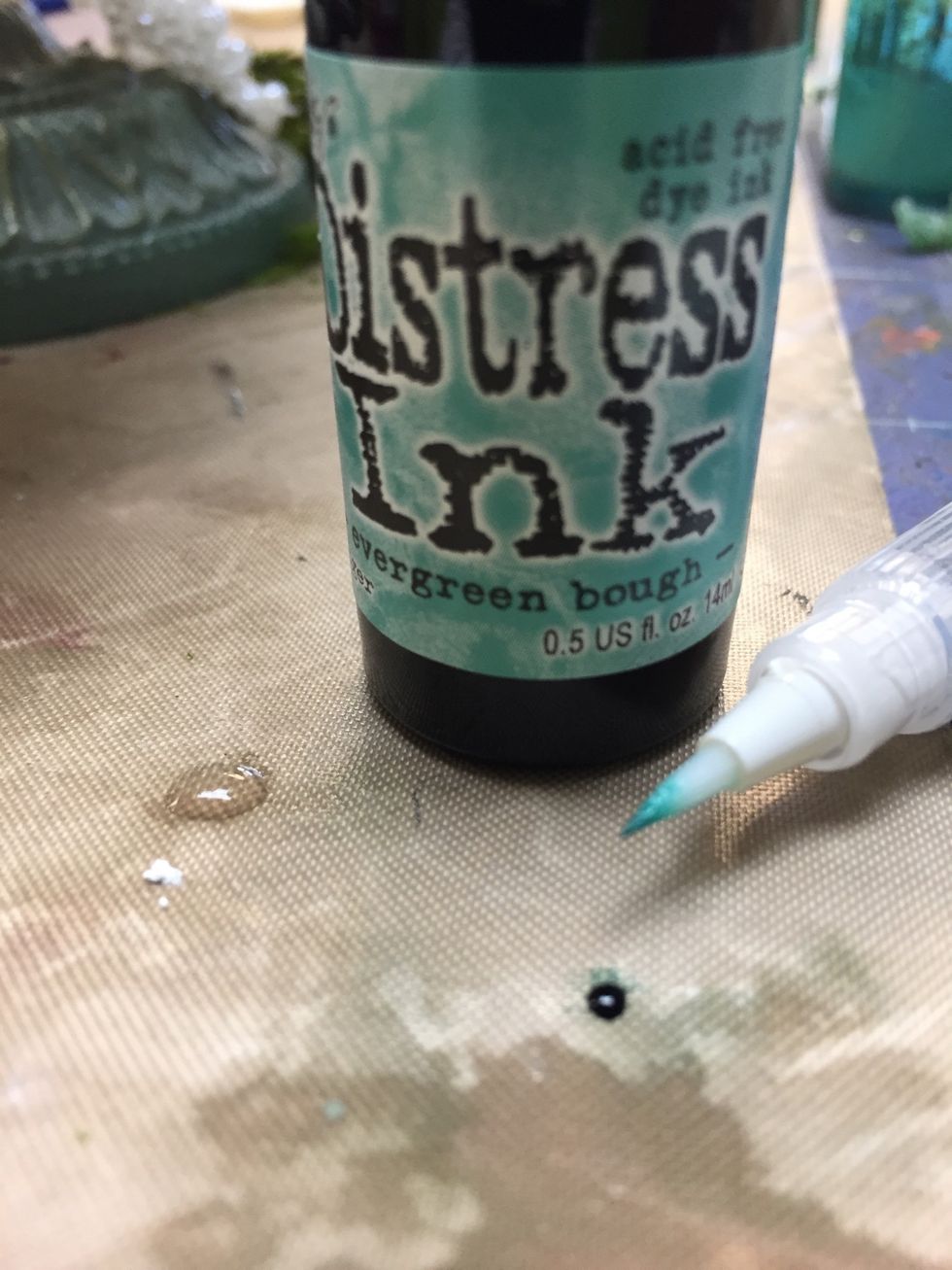 Evergreen bough for the trees, so perfect!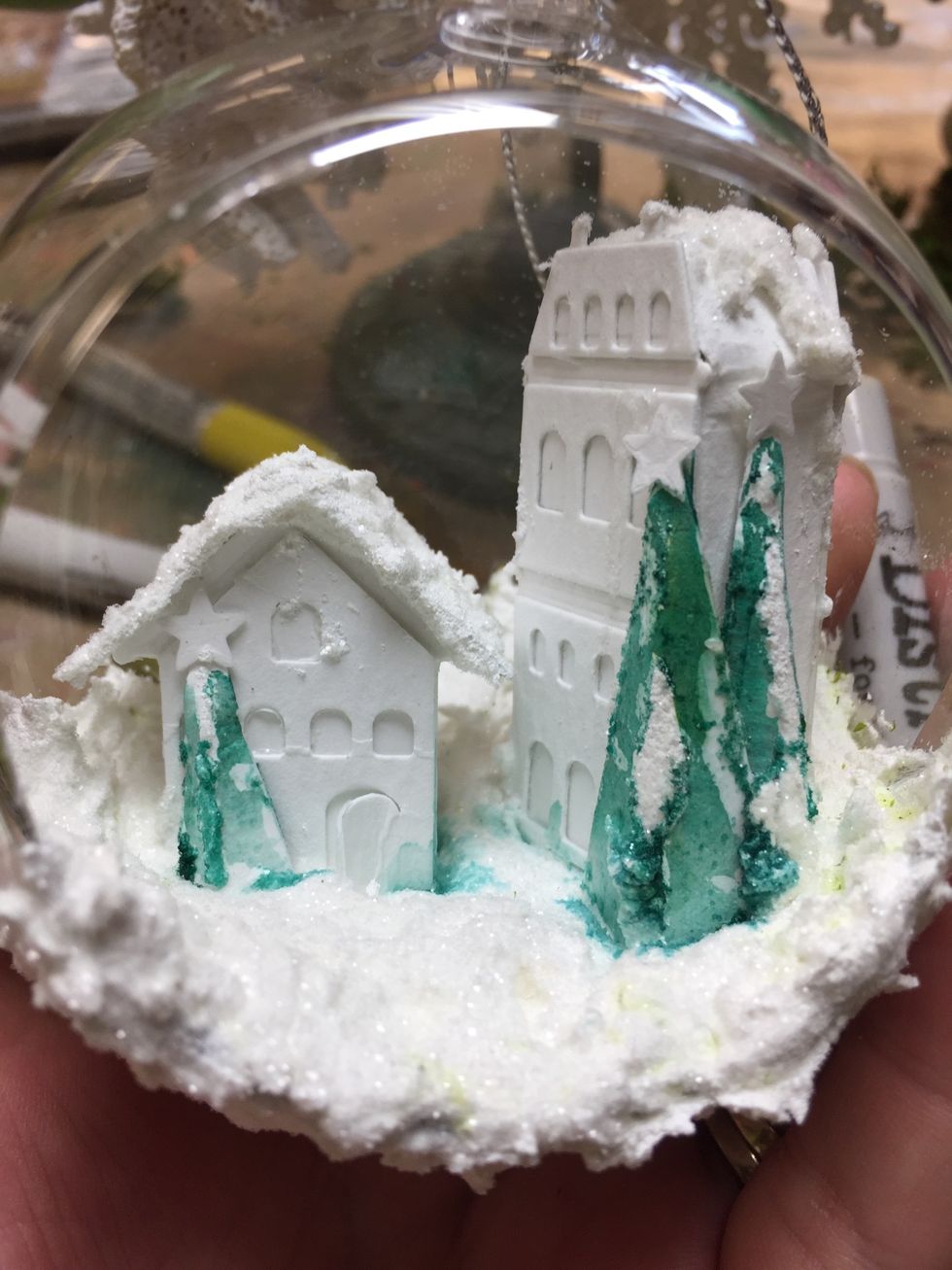 I left it drying overnight and I'm actually painting inside the glass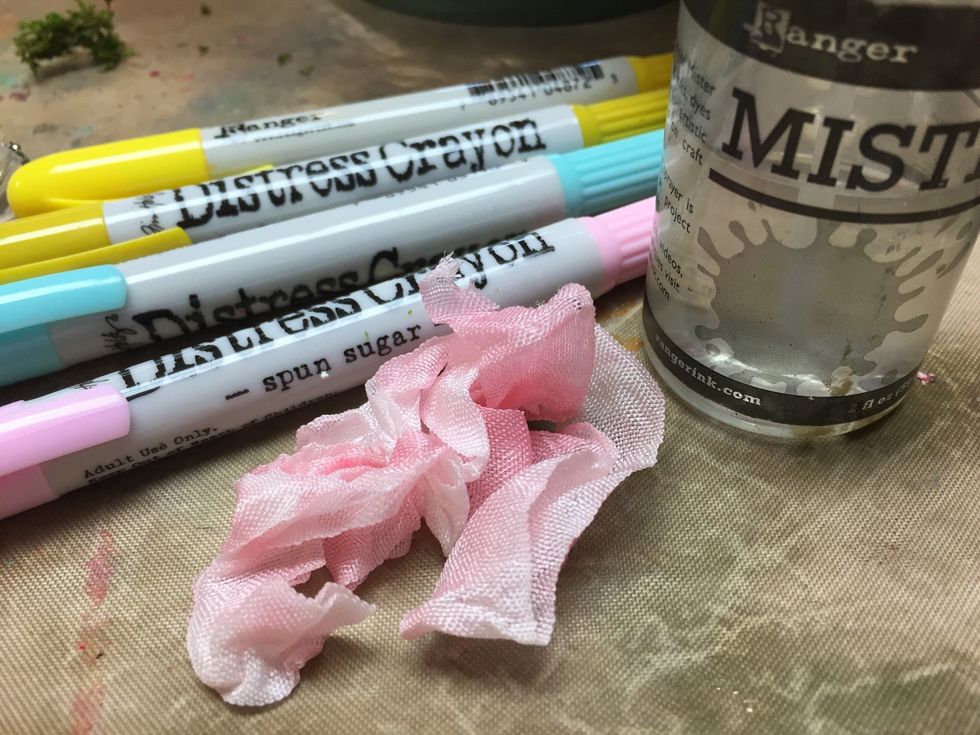 Using your distress crayons paint a yard of ribbon in a color that matches. I'm using sweet spin sugar
Adhere your bow, tulle, pearls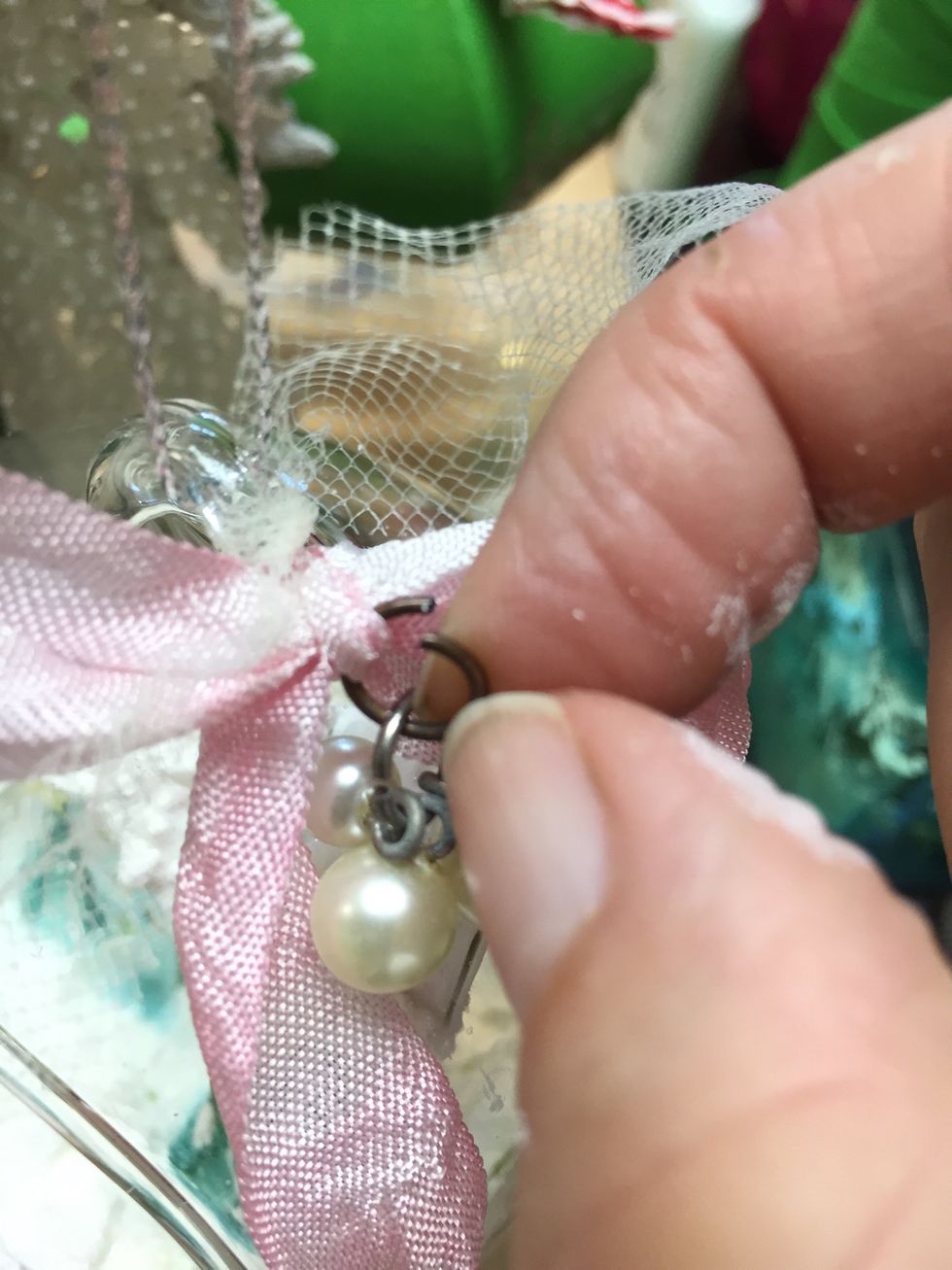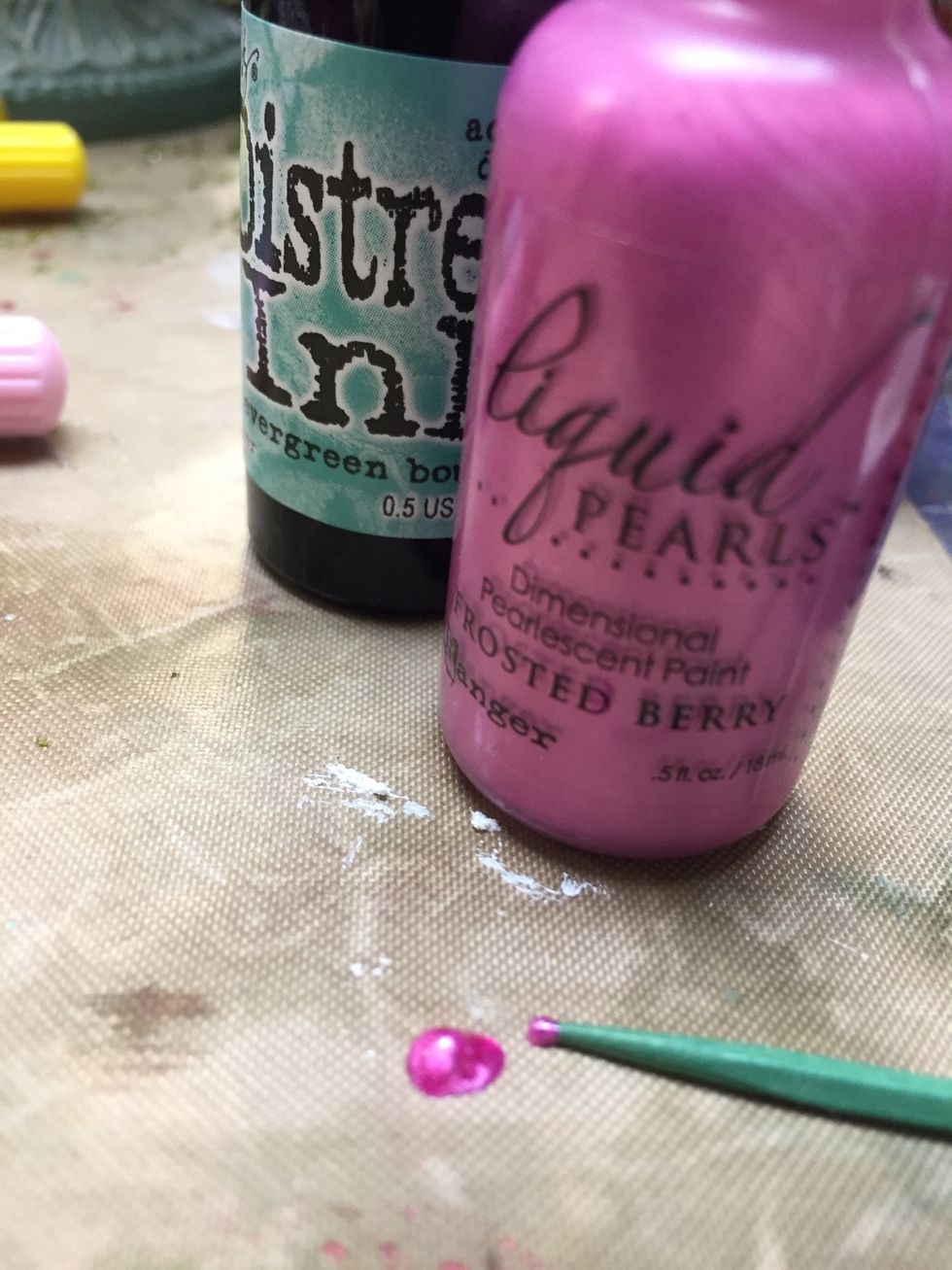 Squirt a bit of liquid pearls and using the tip of a toothpick begin decorating your trees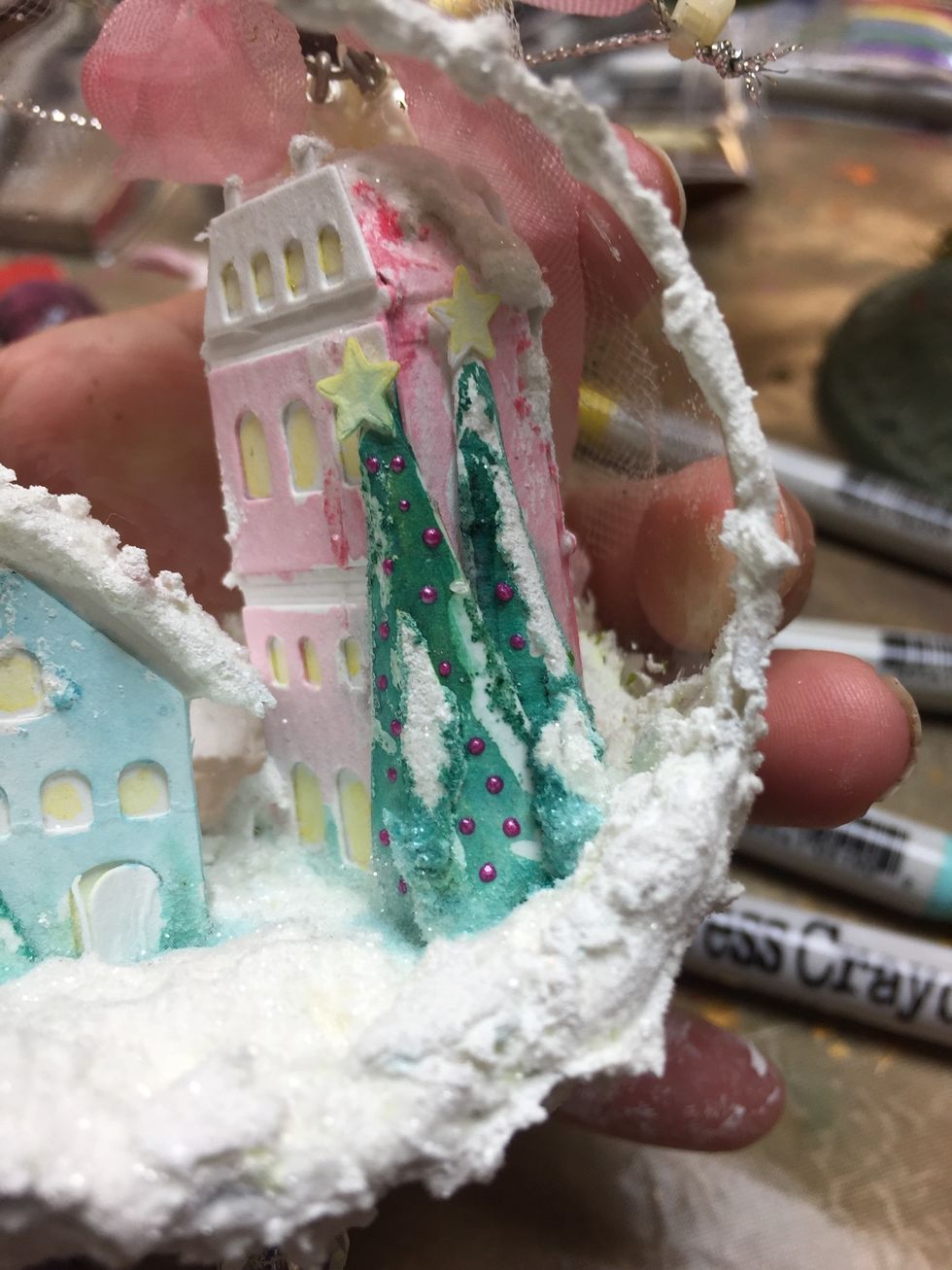 See just a bit makes it shine. The liquid pearls formula will make that tiny drop to dry in a dime shape like a pearl!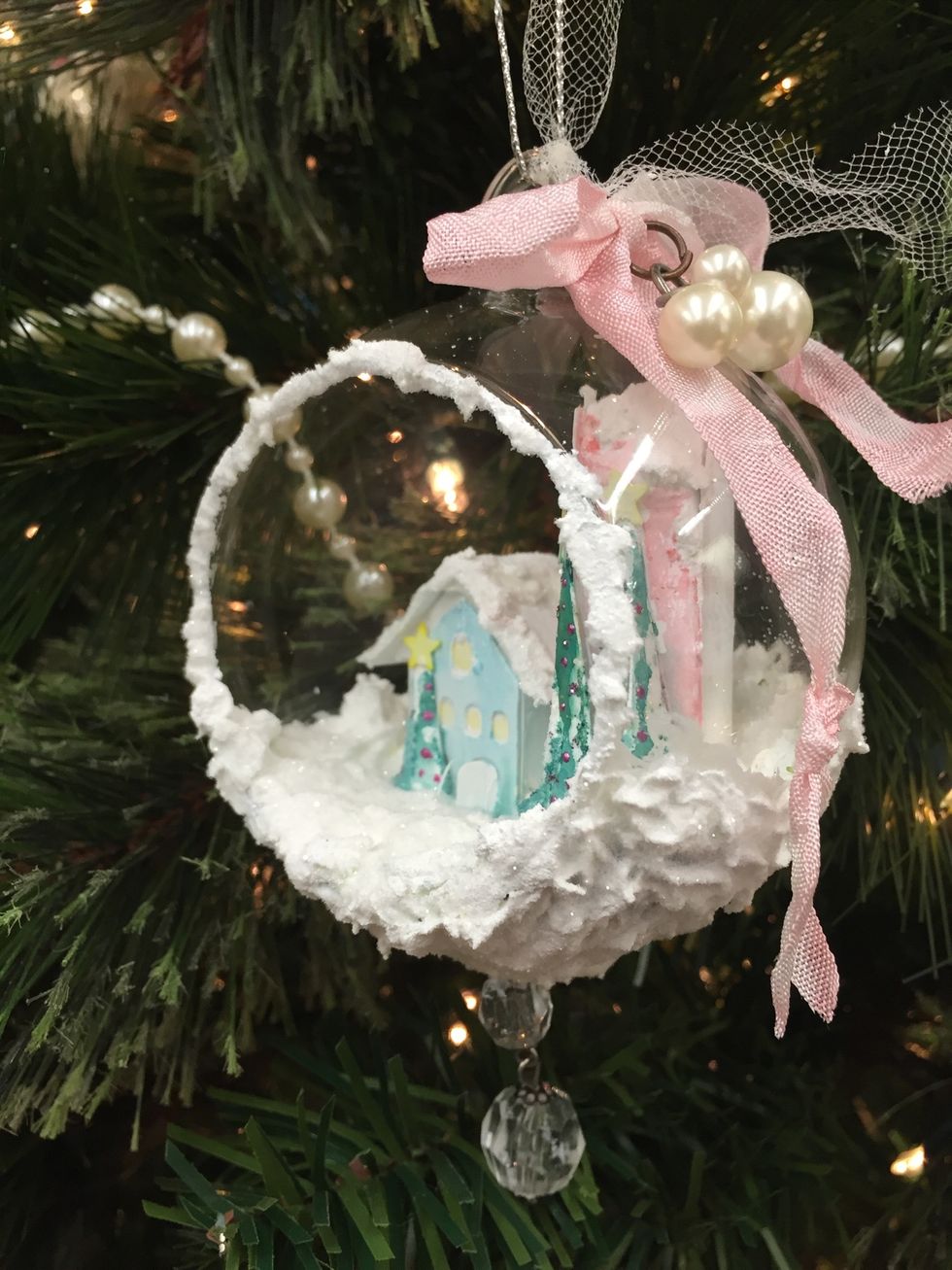 Side view of your tiny winter village
Front snowed view! More from me? www.milagroscrivera.blogspot.com Happy Holidays!
Tim Holtz/Sizzix snowglobe die
Glass ornament
Ranger Watercolor paper
Distress grit paste
Distress crayons
Watercolor brush
Paper trimmer
Scissors
Glue
Ribbon
Pearls
Water mister
Milagros C Rivera
Entrepreneur, mixed media artist, scrapbooker, jewelry maker, random stitcher and lover of all things pretty!