Make bundling up a bit easier & less irritating by using a shoe pocket organizer to organize your winter gear.
30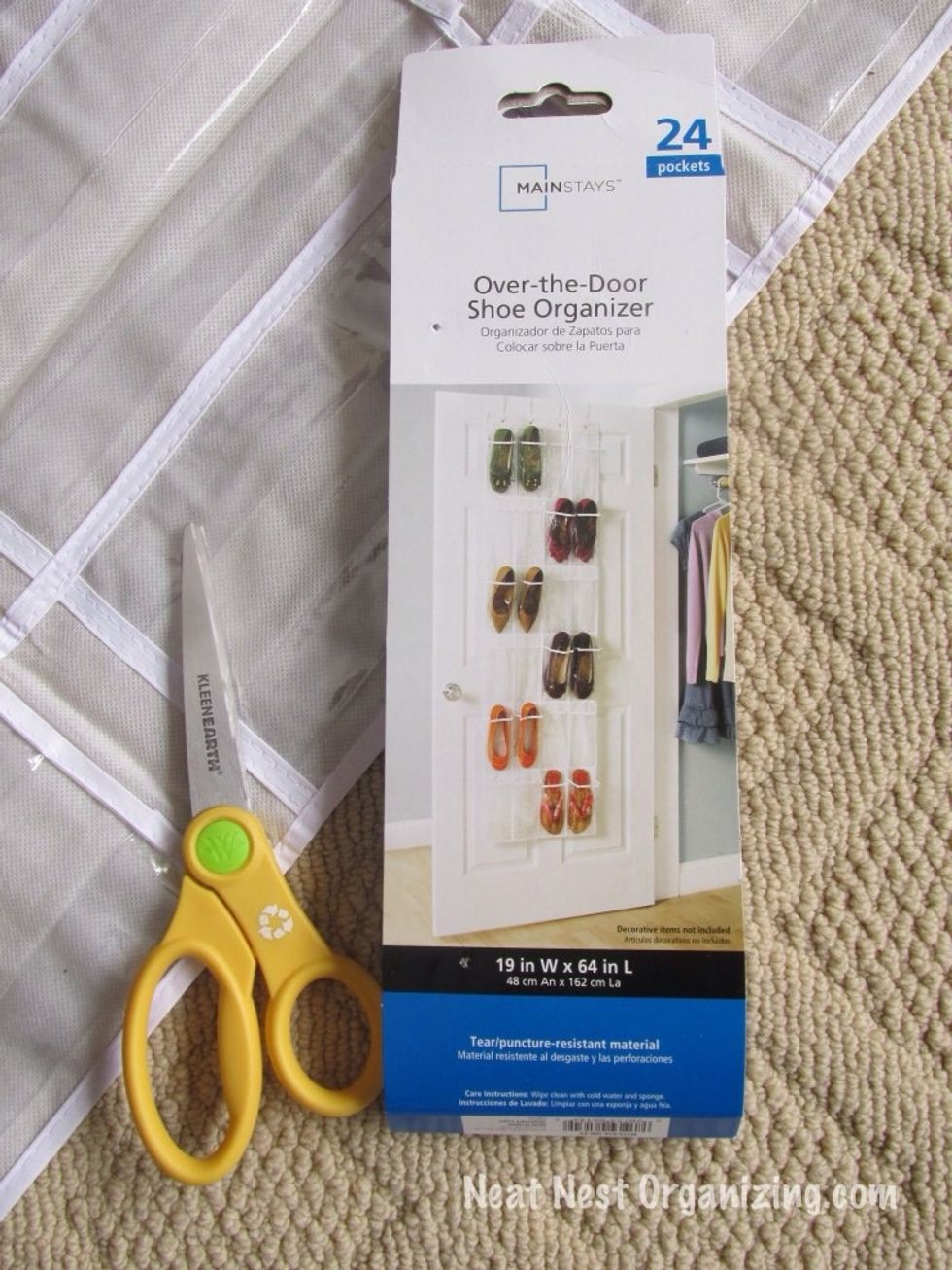 Gather supplies.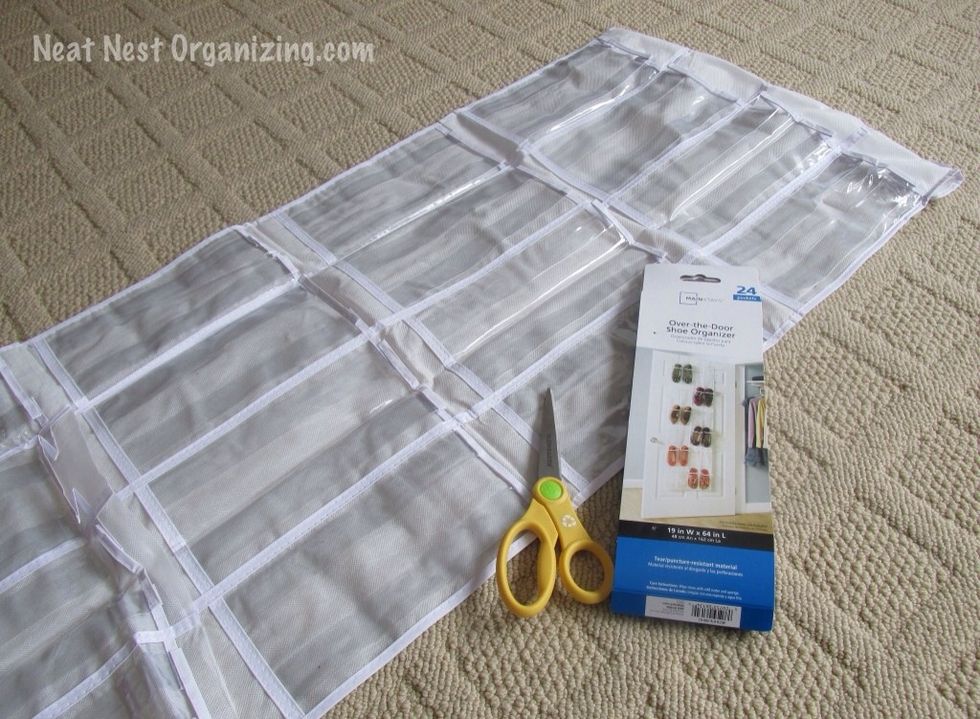 Open up the shoe organizer and lay it out on the floor.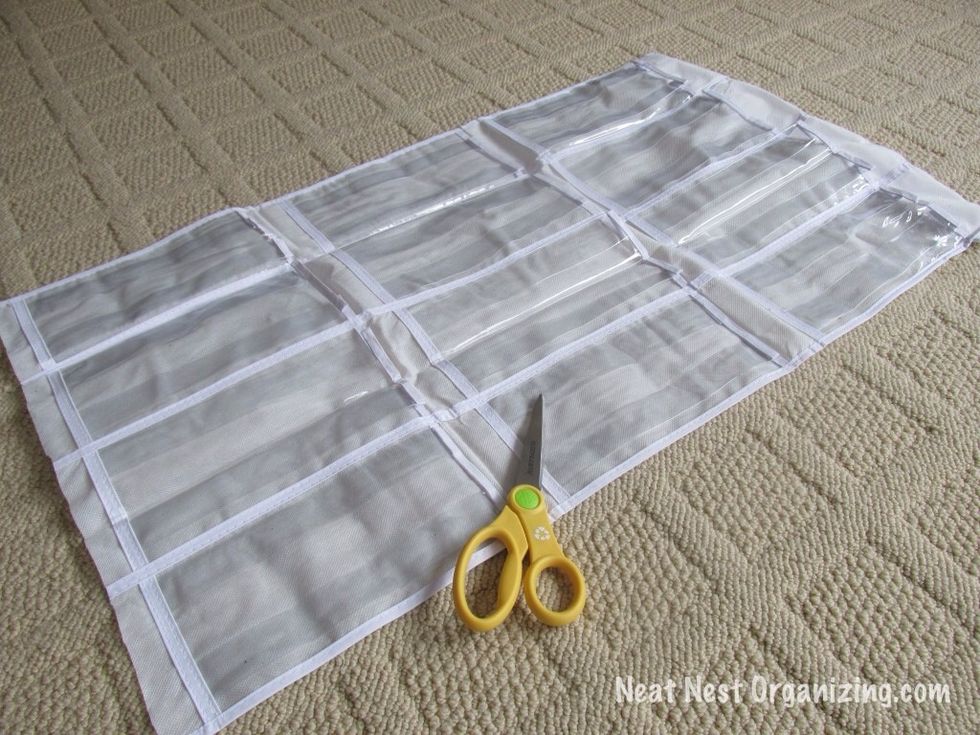 Cut it so that 3 full rows of pockets remain. Discard the rest.
Fold the top flap over and pin it to the back of the organizer. This will create the pocket for the curtain rod.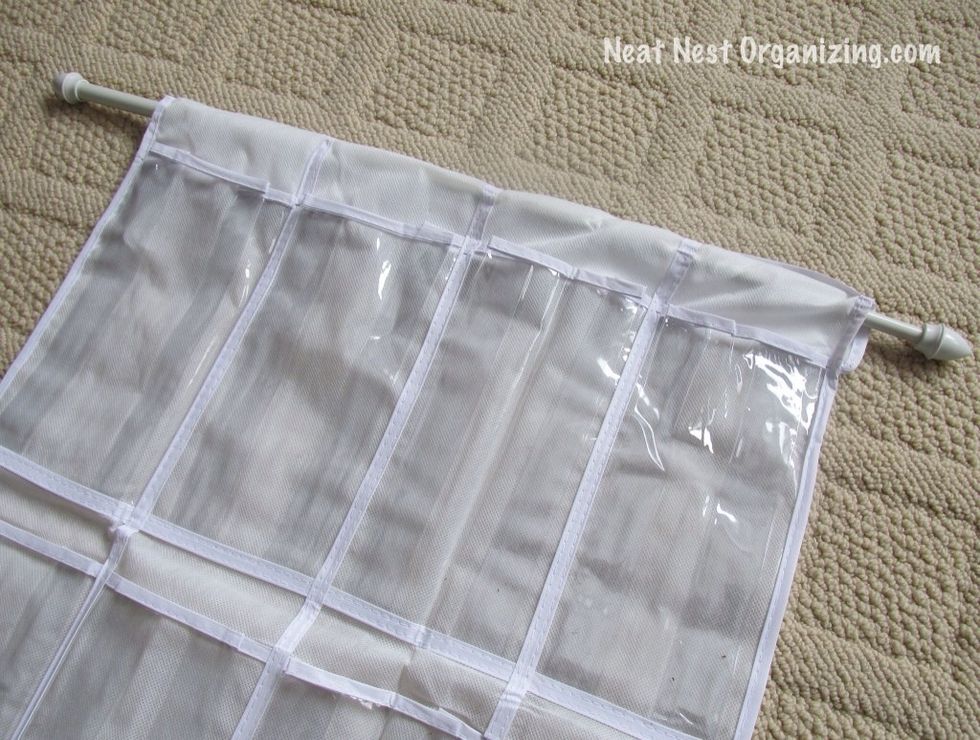 Thread the curtain rod through the pocket at the top.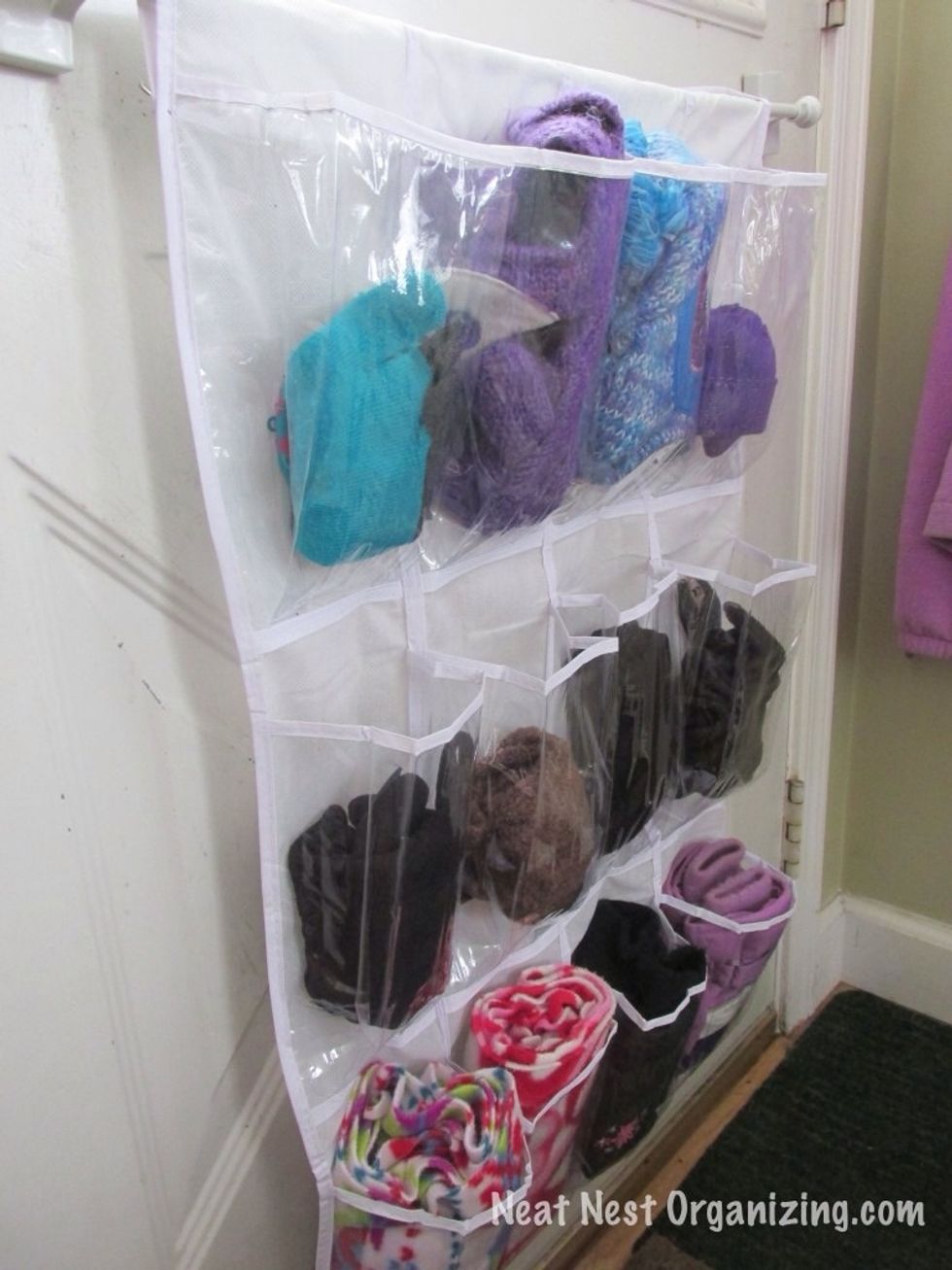 Hang the rod on your entryway or mudroom door. Fill it with winter gear- hats, scarves, gloves.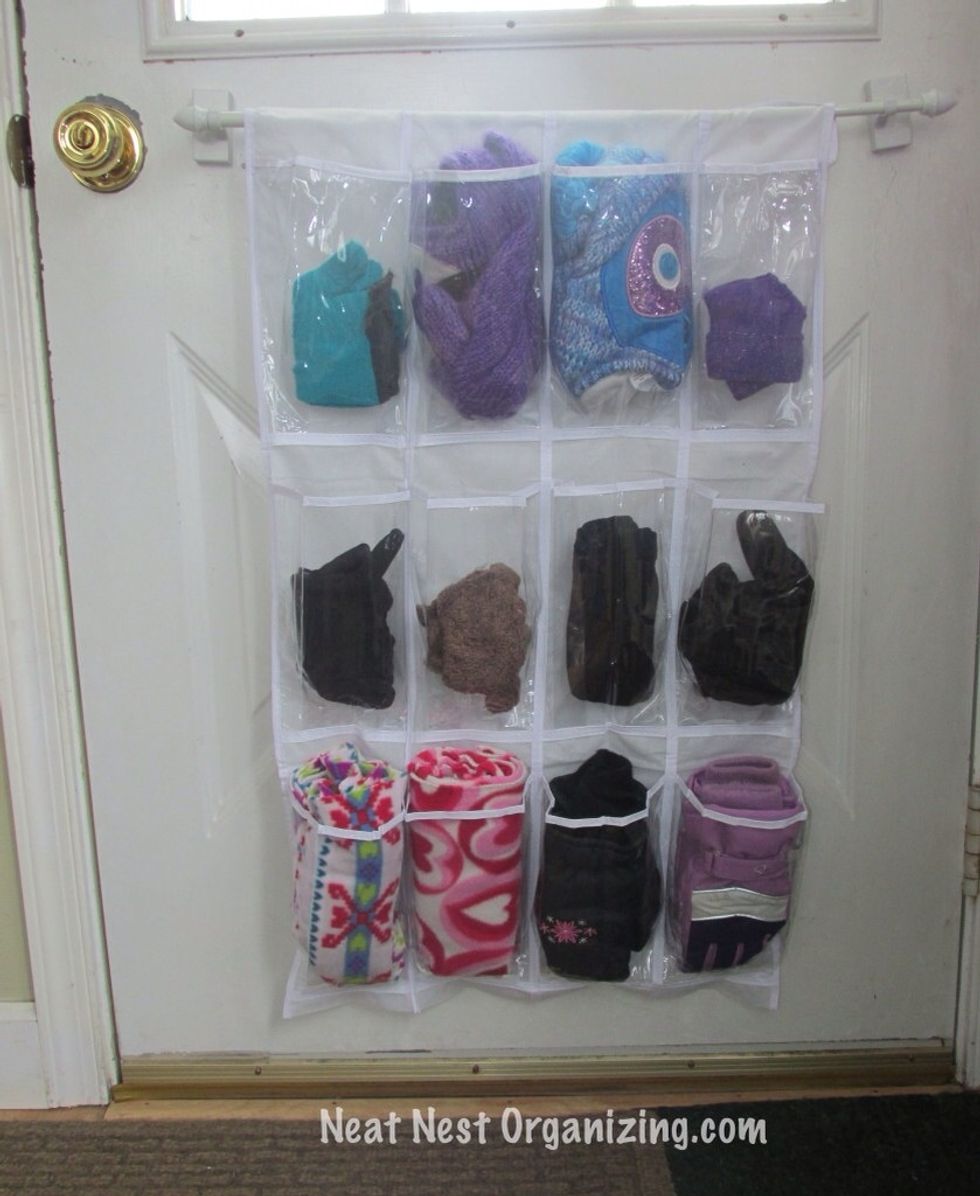 Now your gear is easy to access, easy to put away and right where you need it. No more pawing through bins or baskets. Just grab & go!
Hope this makes bundling up a bit easier and less irritating! For more great organizing tips, ideas & encouragement, please visit my blog at neatnestorganizing.com :)
1.0 24-pocket shoe organizer
1.0 Magnetic curtain rod
1.0 Scissors
5.0 Small safety pins
Winter gear
Robin Bastian
Neat Nest Organizing helps people reorganize, eliminate clutter and find greater peace, comfort and efficiency in their lives and spaces.