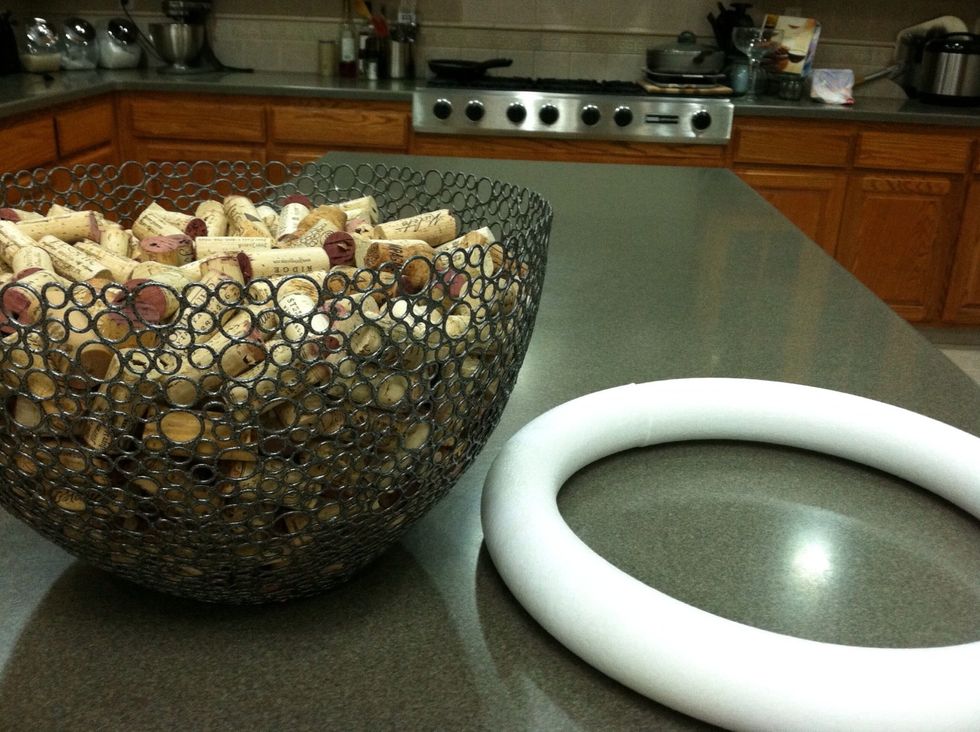 This project is super easy but does require some patience! Wine helps! 😄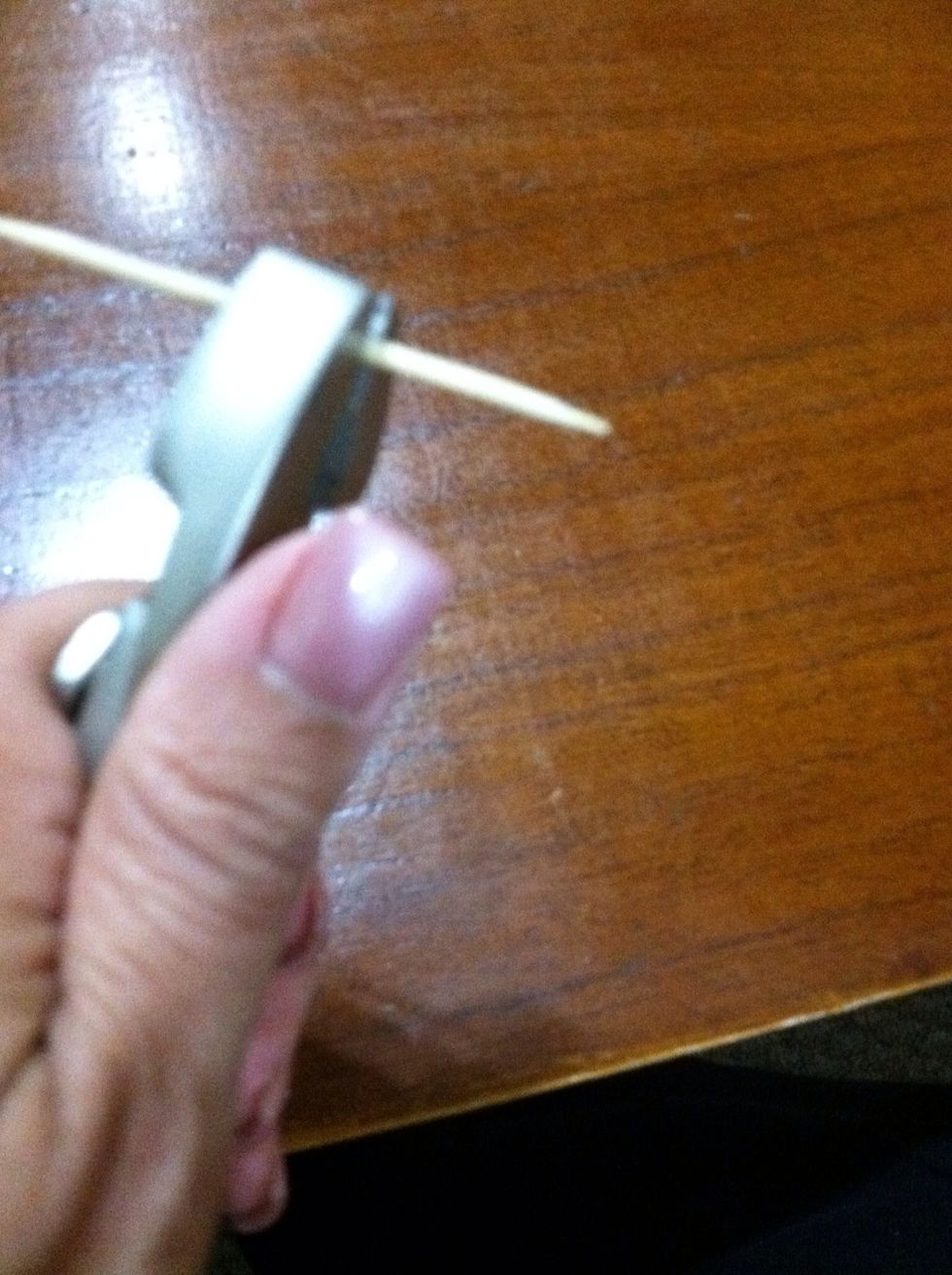 Using a pair of pliers to hold the toothpick, place the toothpick with a 1/4 inch showing to poke into the wine cork.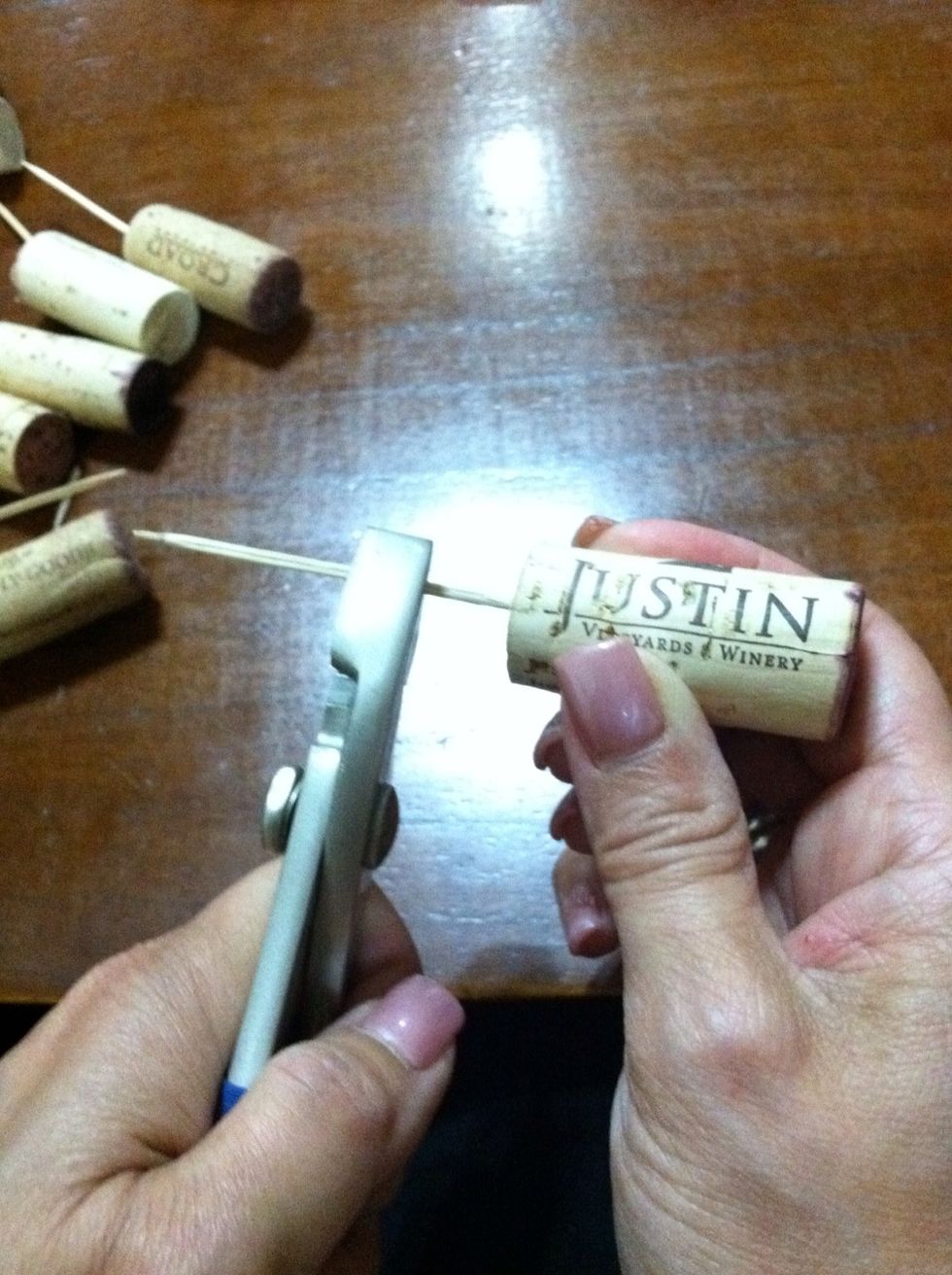 I found it easier to twist the cork into the toothpick . You will break a lot of toothpicks, but use the method that is easiest for you.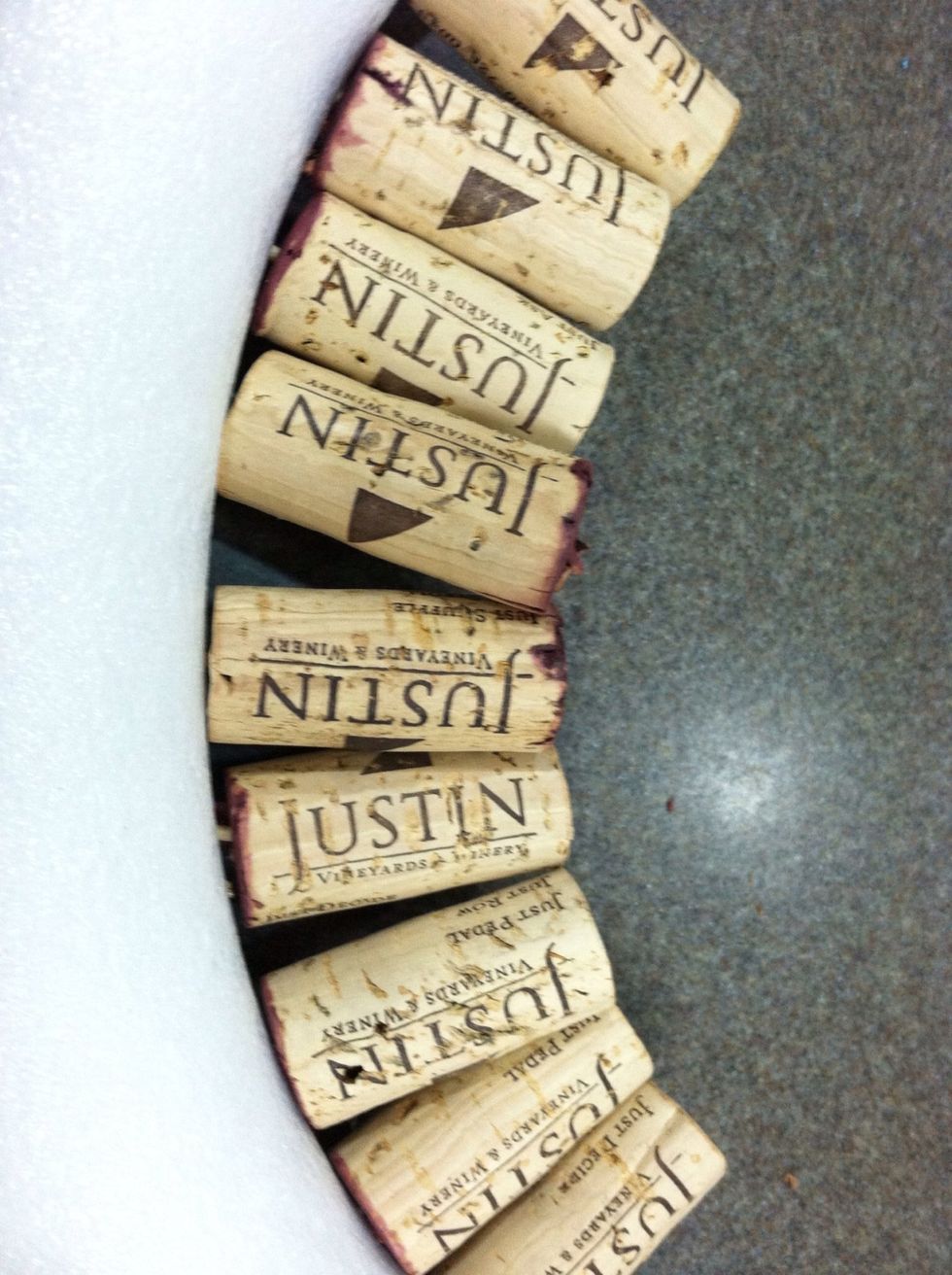 Fill the inner ring with the wine corks first.Be sure to keep the ring flat.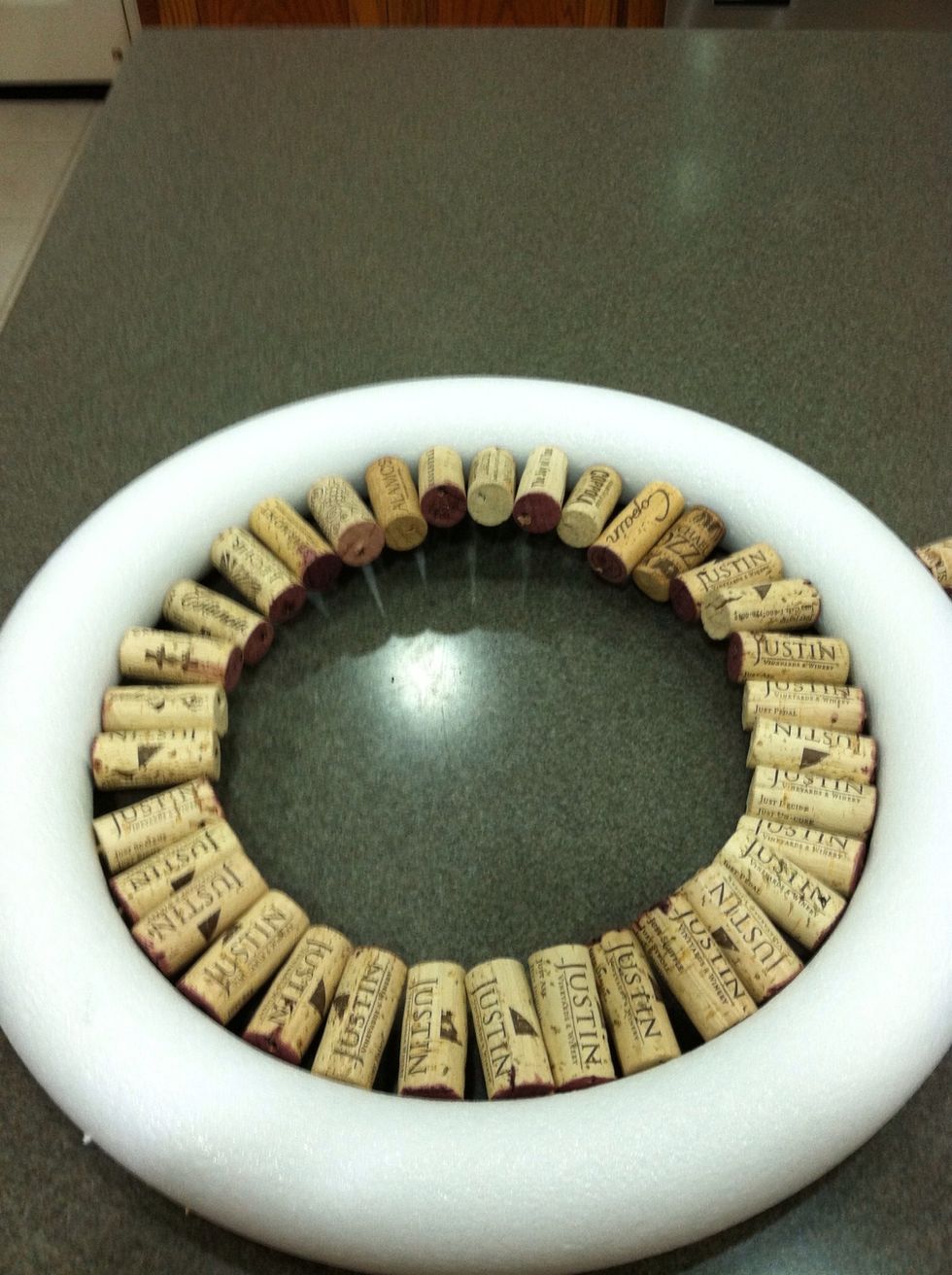 This is how the inner part of the ring looks.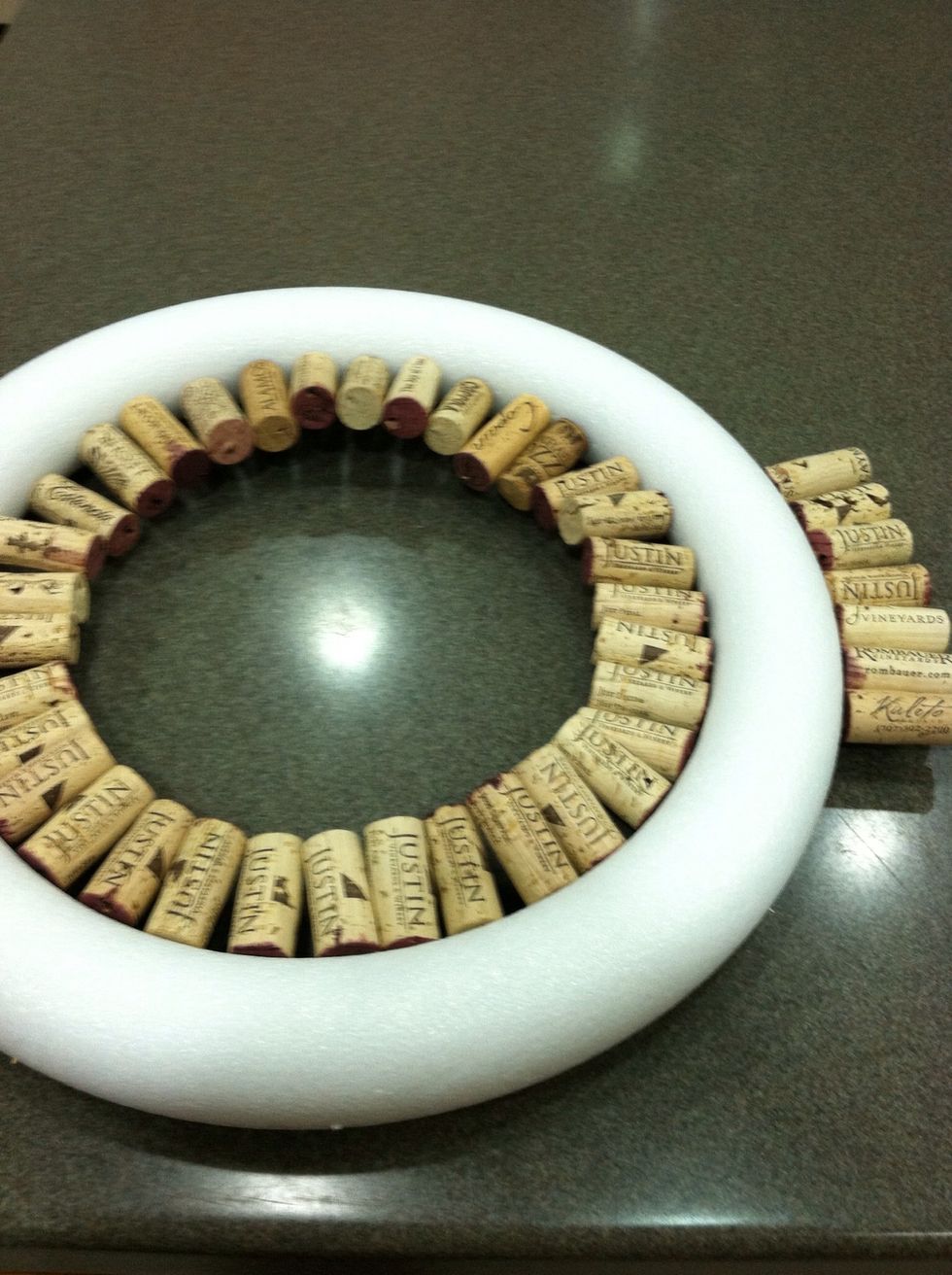 Then start the outer ring. When placing the corks be sure to place them so the ring lays flat on the surface.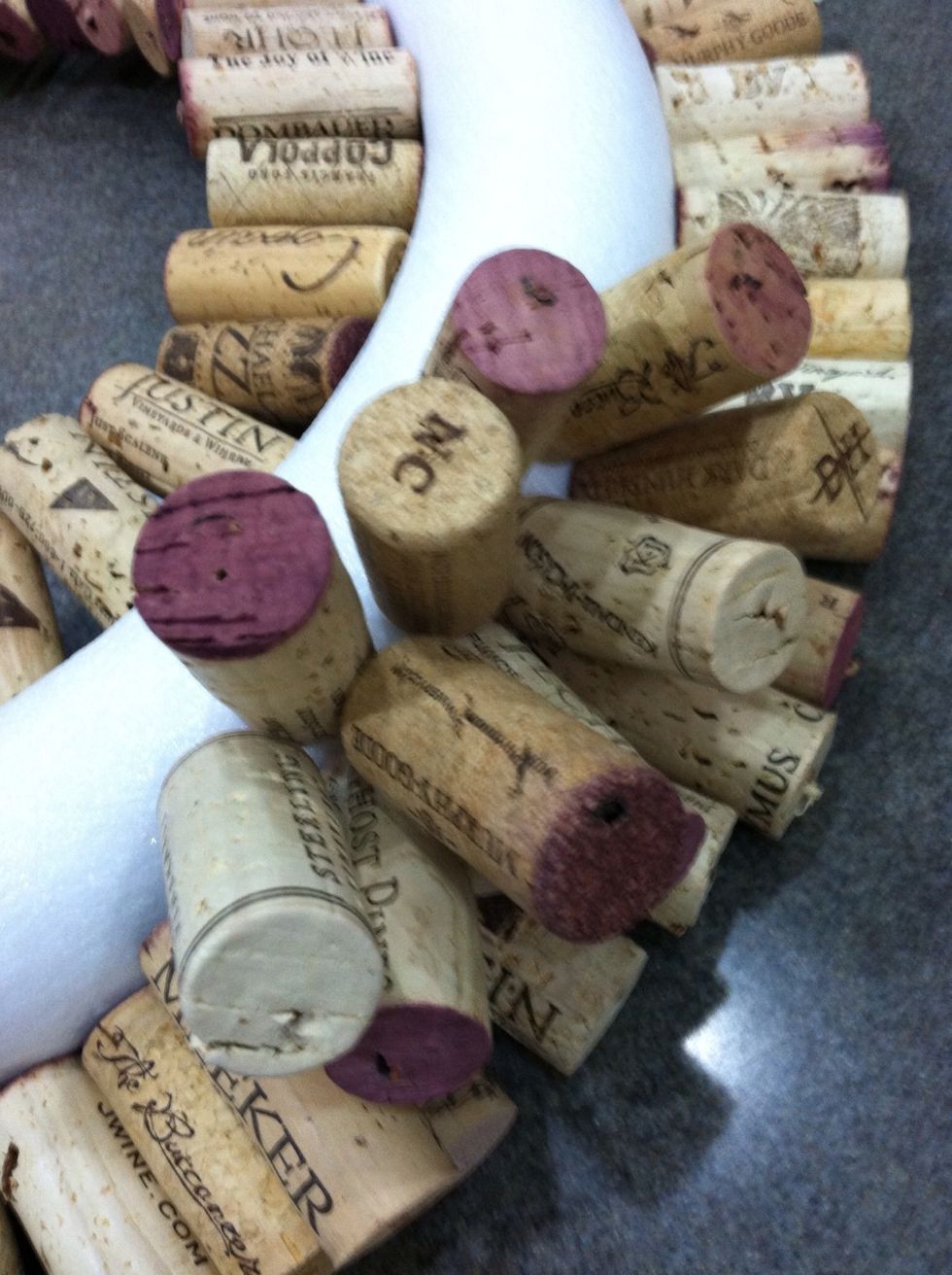 Once the outer ring is complete, start filling in the corks in the inside. There is no certain way to fill. I filled so none of the white styrofoam isn't showing.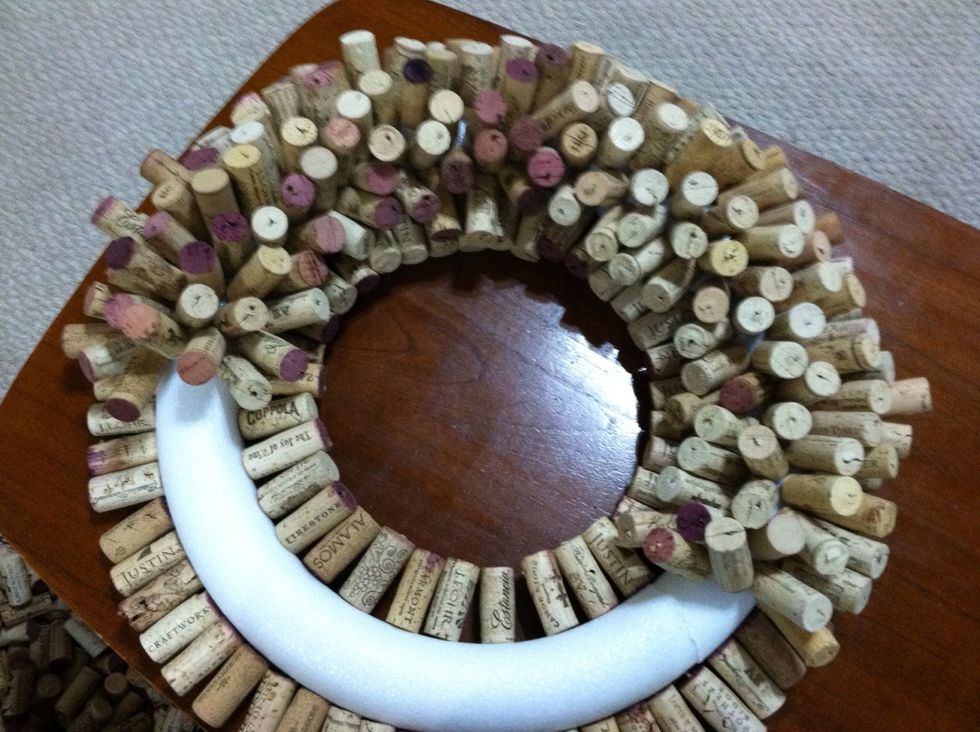 Almost done! Keyword=almost!
Getting there!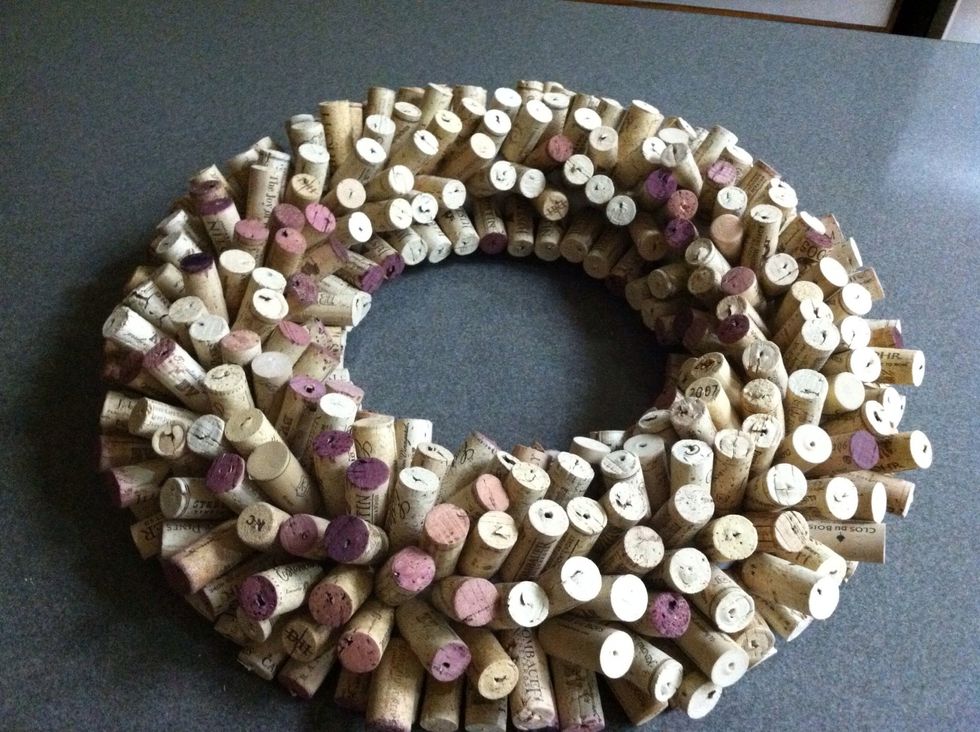 Viola! Completed wine cork wreath! Add ribbons to decorate and hang!
1 styrofoam ring
Lots of wine corks
Toothpicks
Snail pliers