Easy and simple way to make a minimalist place card (placecard, name card) holder using cheap materials. The best things are it is really stable and doesn't interfere with the design on your card.
56
This is what you'll be making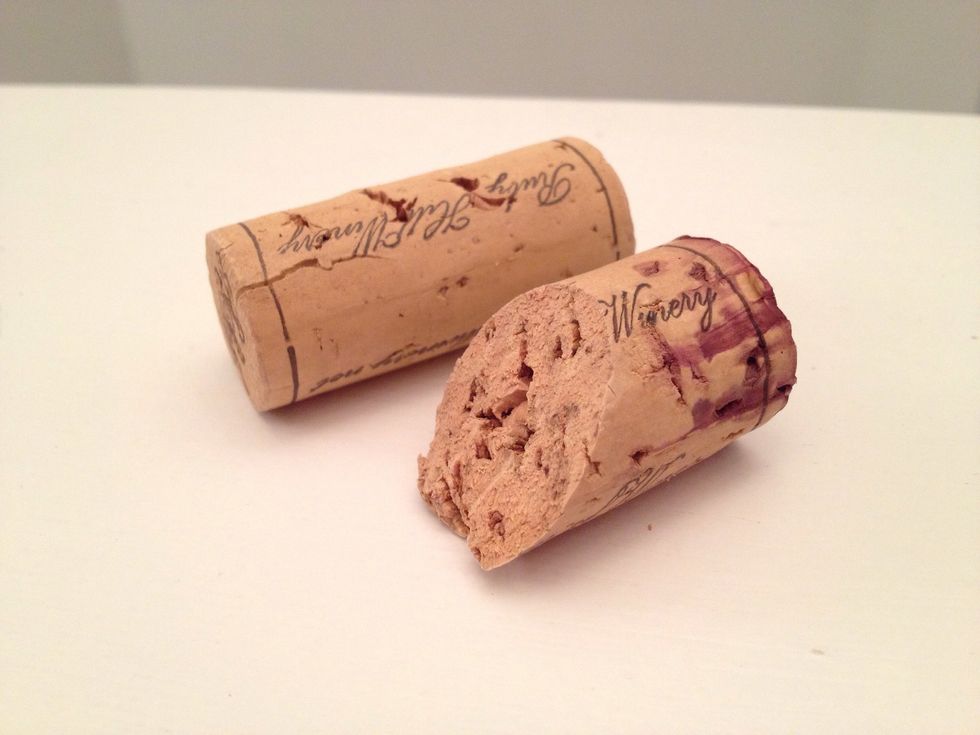 Take a wine cork and cut a 45-degree angle through it
Start with a paperclip. (A completed one is in the background.)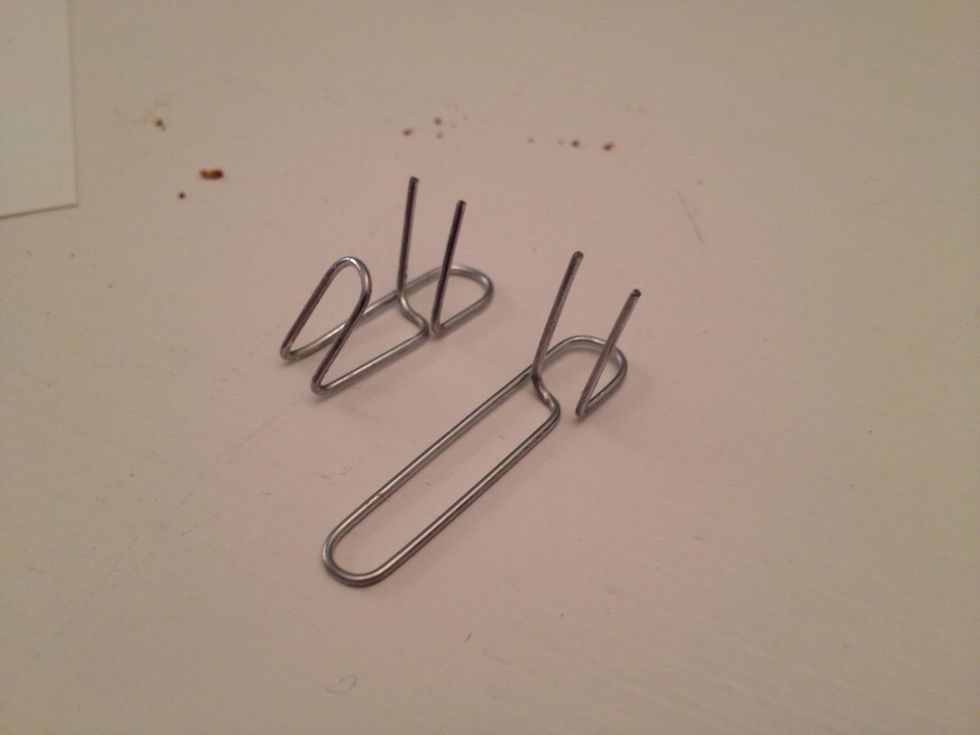 Using pliers, first bend the inner tail up. Then bend the outer tail. Both should be parallel and slightly angled back.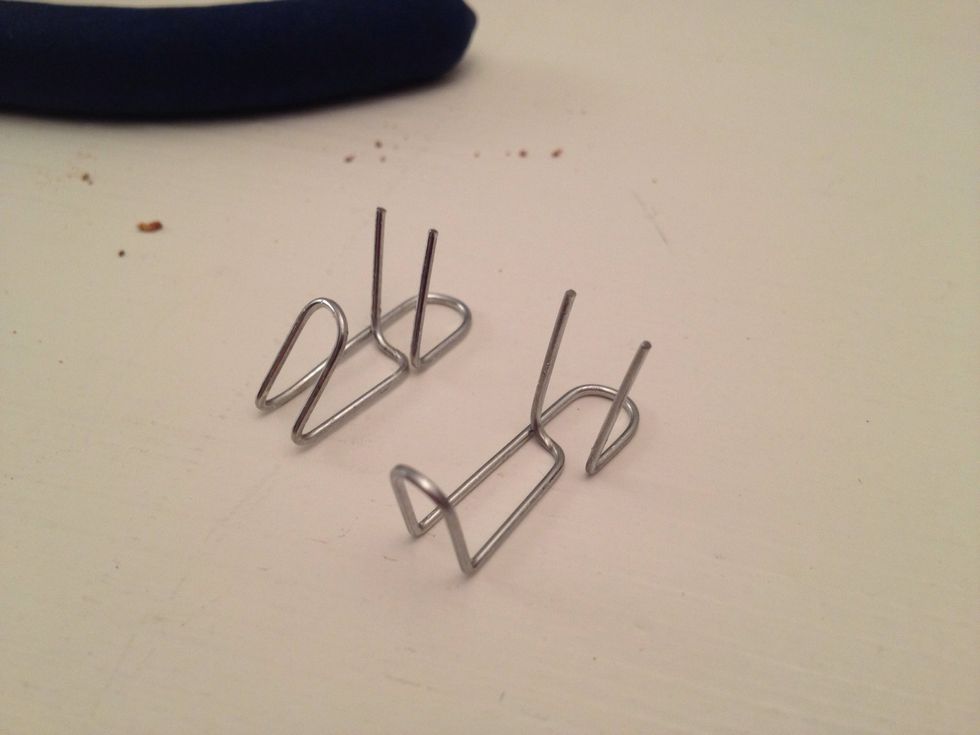 About 3/8" from the end bend the loop end up but don't bend it back too far.
Insert the prongs into the cork ...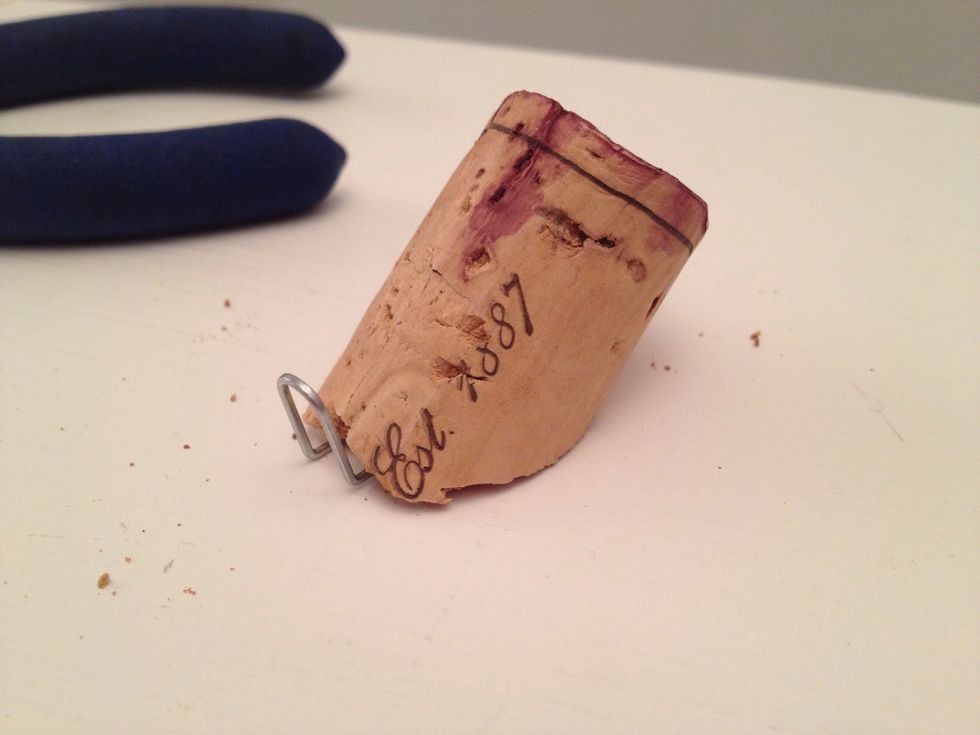 ... all the way. You make need to clamp the prongs hard into the cork.
Then clamp the loop end right against the cork.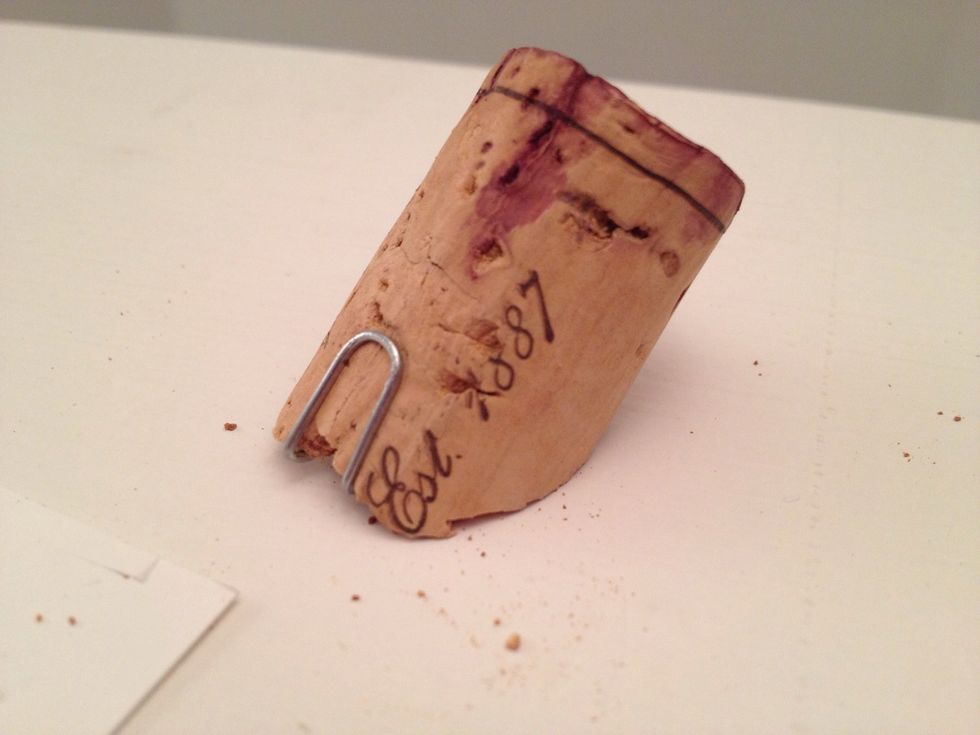 The completed stand looks like this.
Insert a card and voilá! Totally grippy but takes up very little room on the front.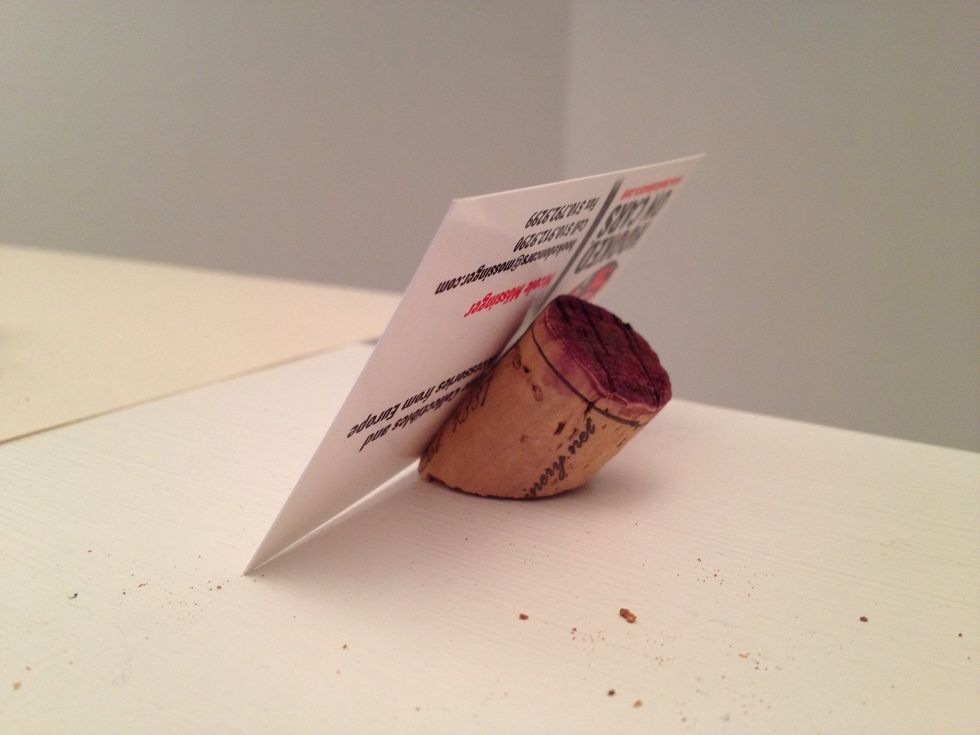 (The back side of the stand.)
1 small paperclip
1 wine cork
1 place card
1 pair of needle nose pliers