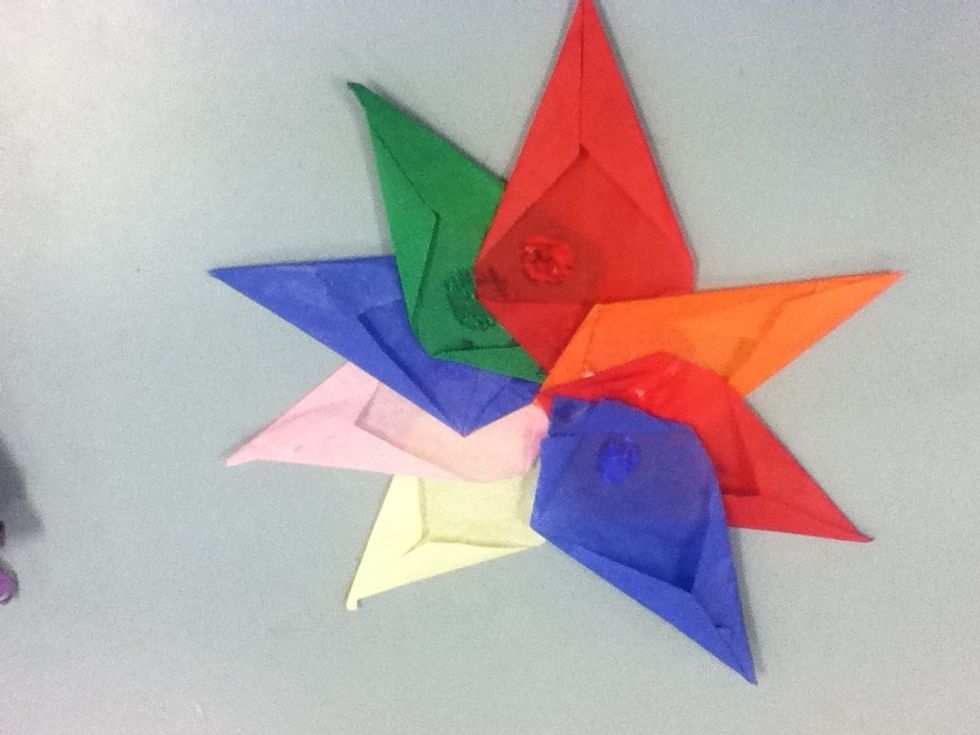 This is what it will look like when you are finished.
This is the supplies that you will need.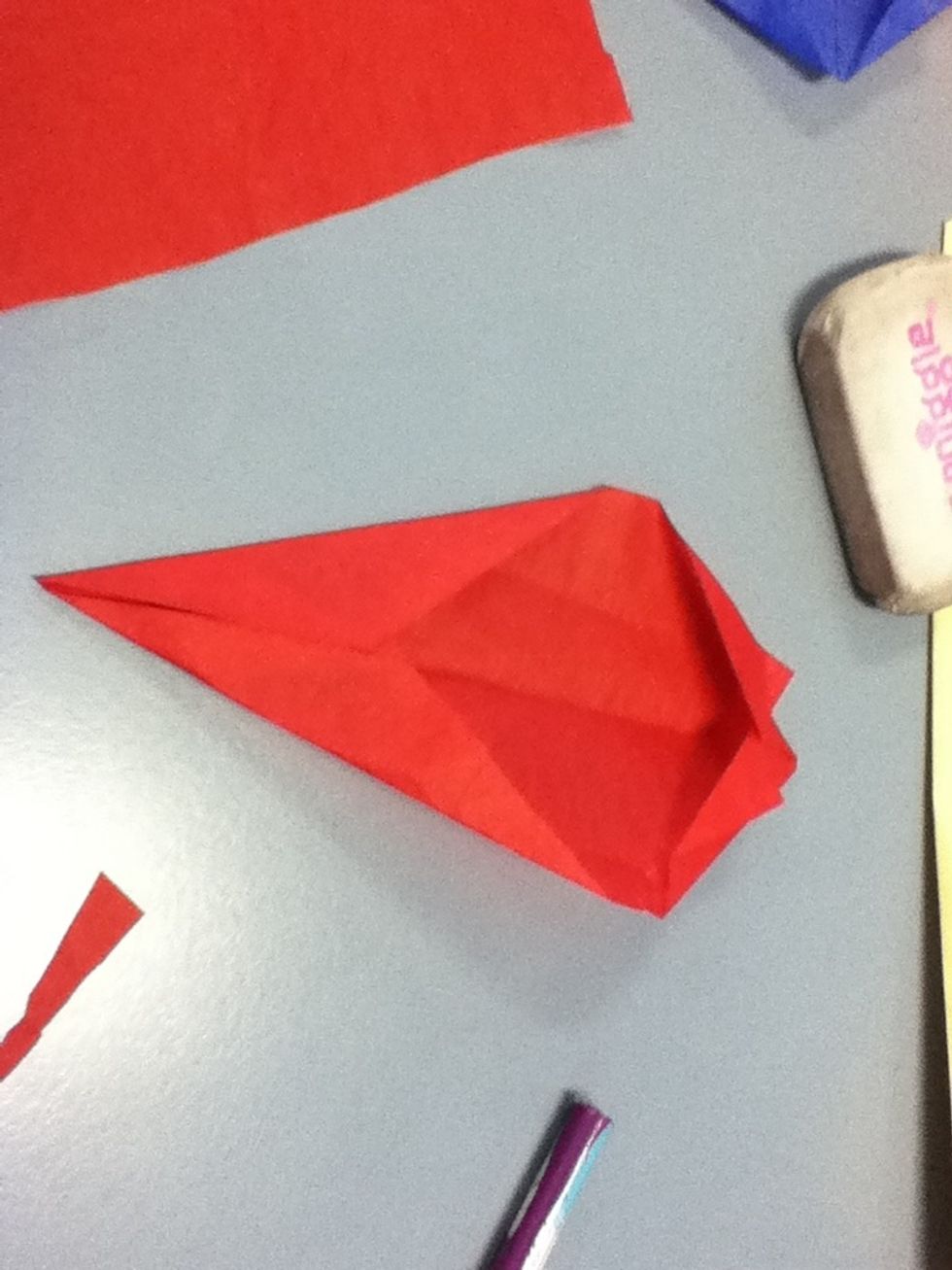 Fold each of the corners to meet the centre line.
Continue making the star points. You will need right.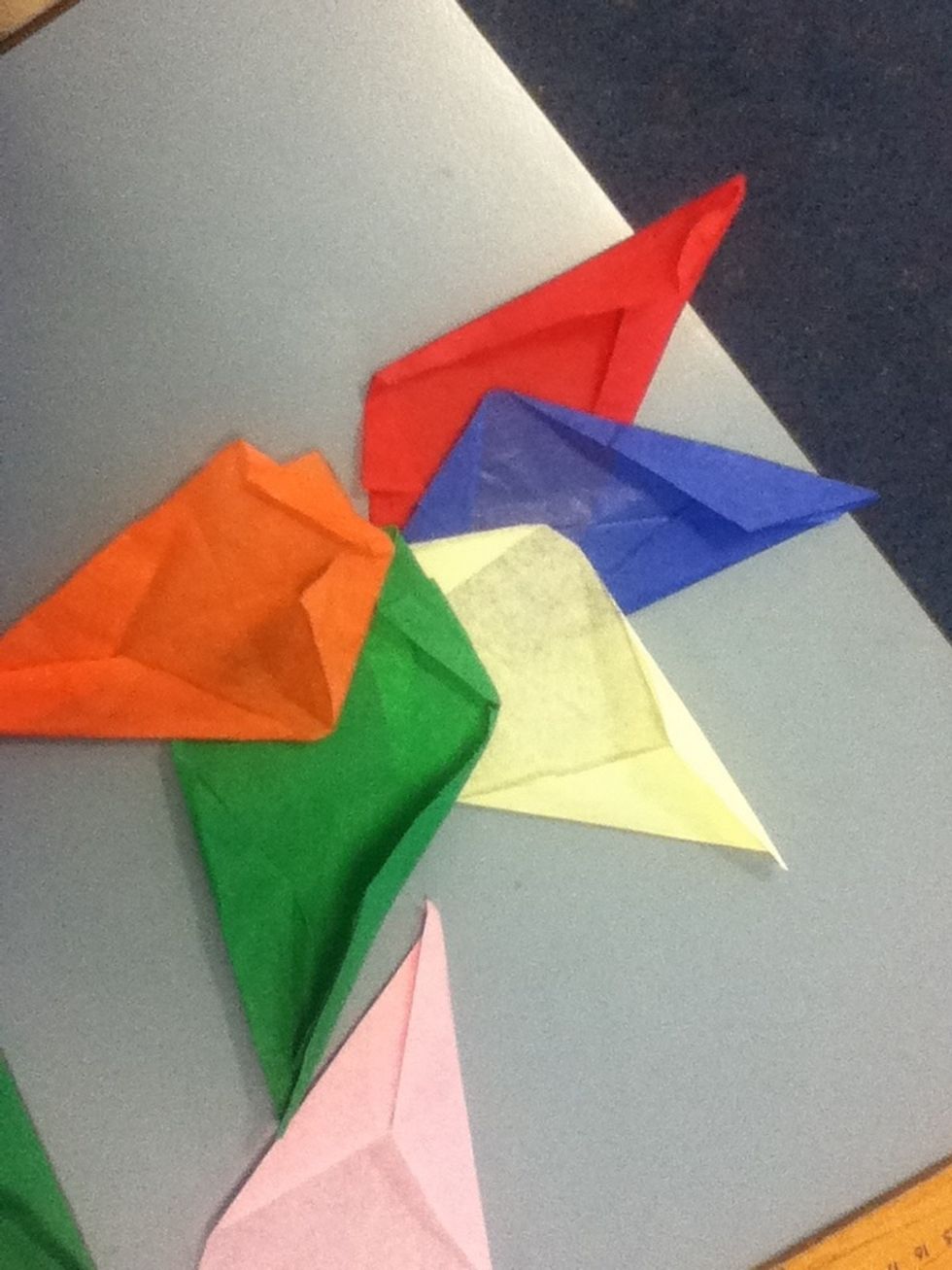 Start gluing each star point as shown above.
This is how it looks in the end. To can use any colours you like.
Ruler
Colored tissue paper
A pencil
Scissors
Pva glue