How to make a willamette valley wrap
as invented by Paul Hodo, Executive Chef, Tucson, Arizona
12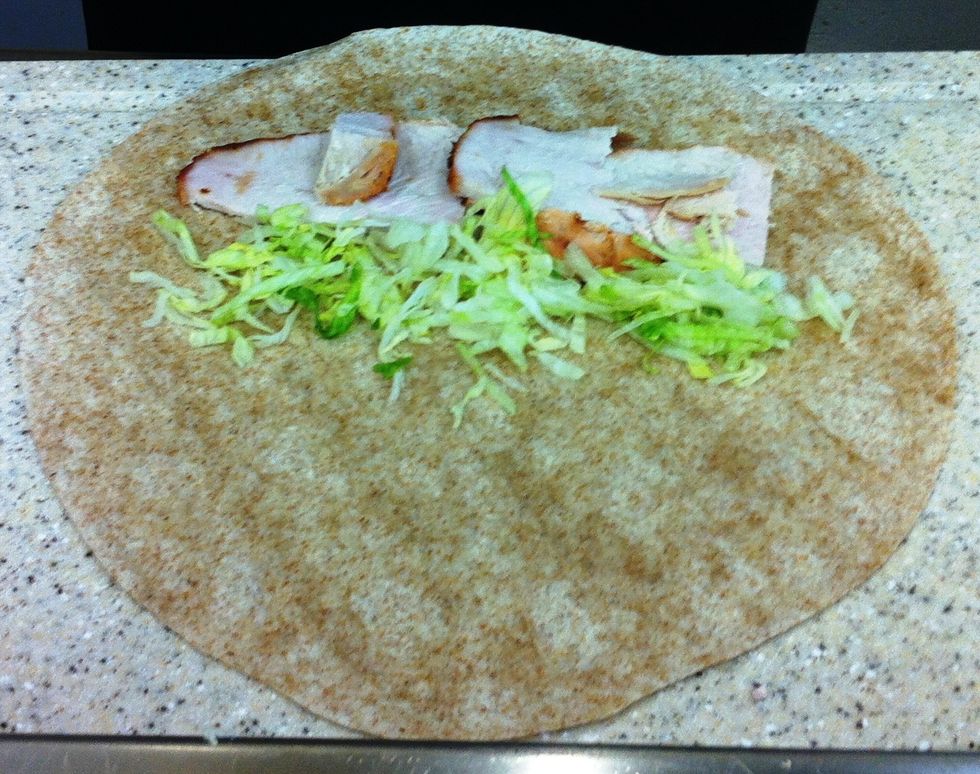 On a whole wheat wrap, place sliced roasted turkey and shredded iceberg lettuce.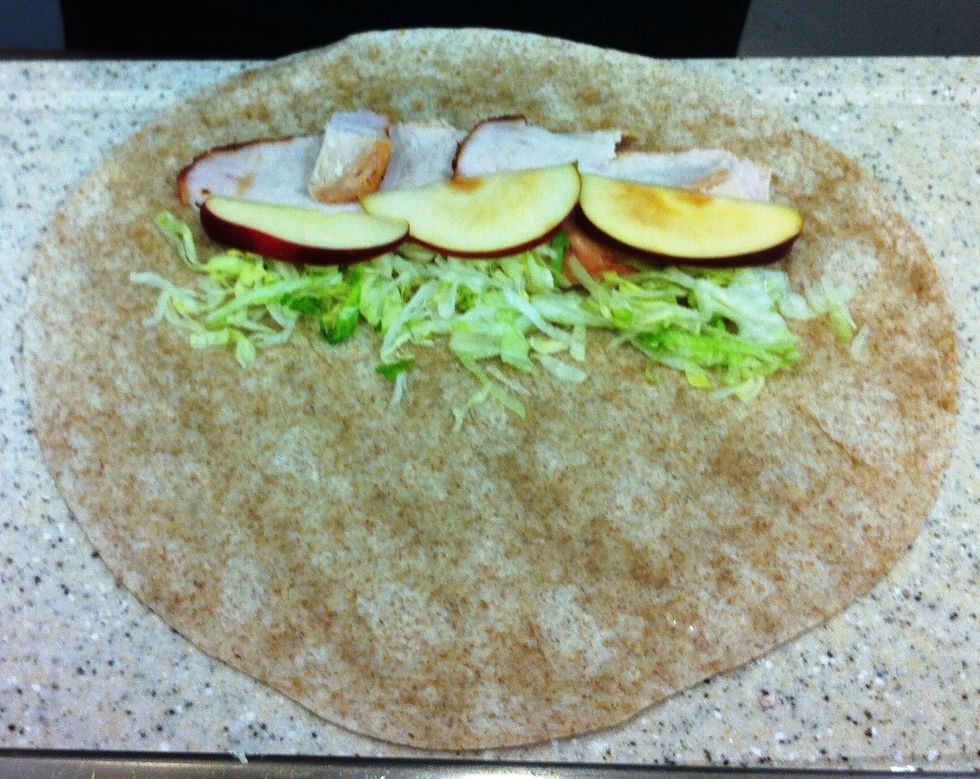 Add thin slices of crisp red apples.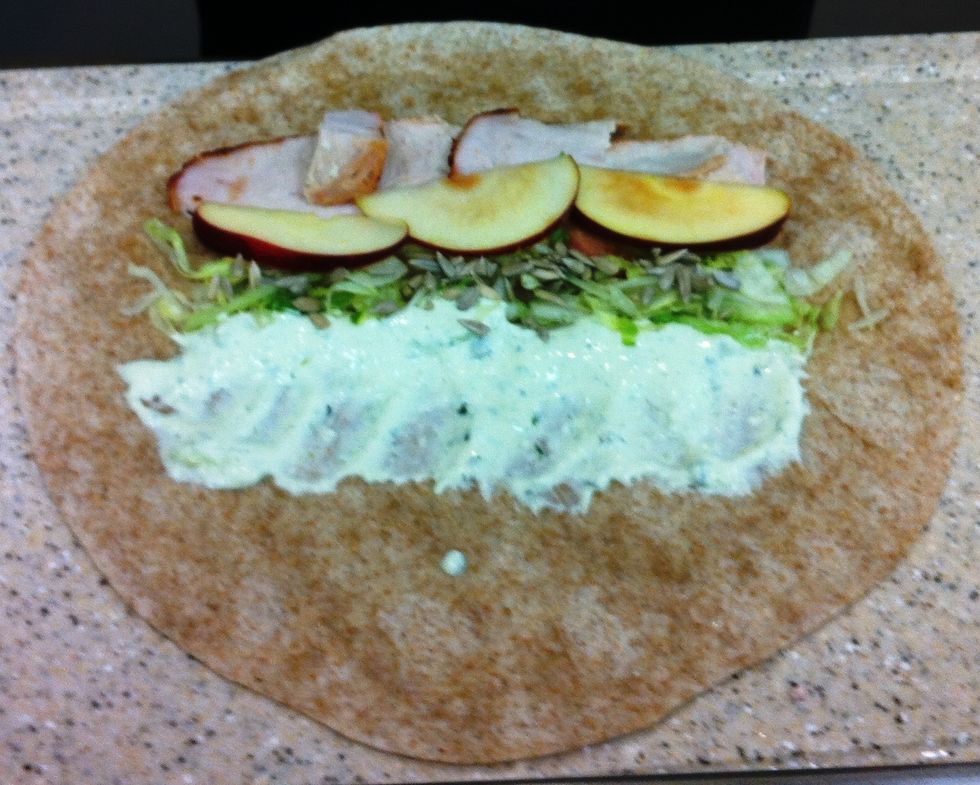 Spread a dollop or two of yogurt dill dressing then sprinkle on sunflower seeds.
Roll up the wrap then slice it diagonally.
Plate with a side of Orange Couscous Salad then enjoy.
1.0 Whole wheat wrap
Iceberg lettuce
Red apple
Yogurt dull dressing
Sunflower seeds
Roasted turkey
Streetfood Files
@streetfoodfiles Southwest Food Truck Correspondent #Arizona #Colorado #NewMexico #Utah for @EatStTweet Blog on @FoodNetworkCA