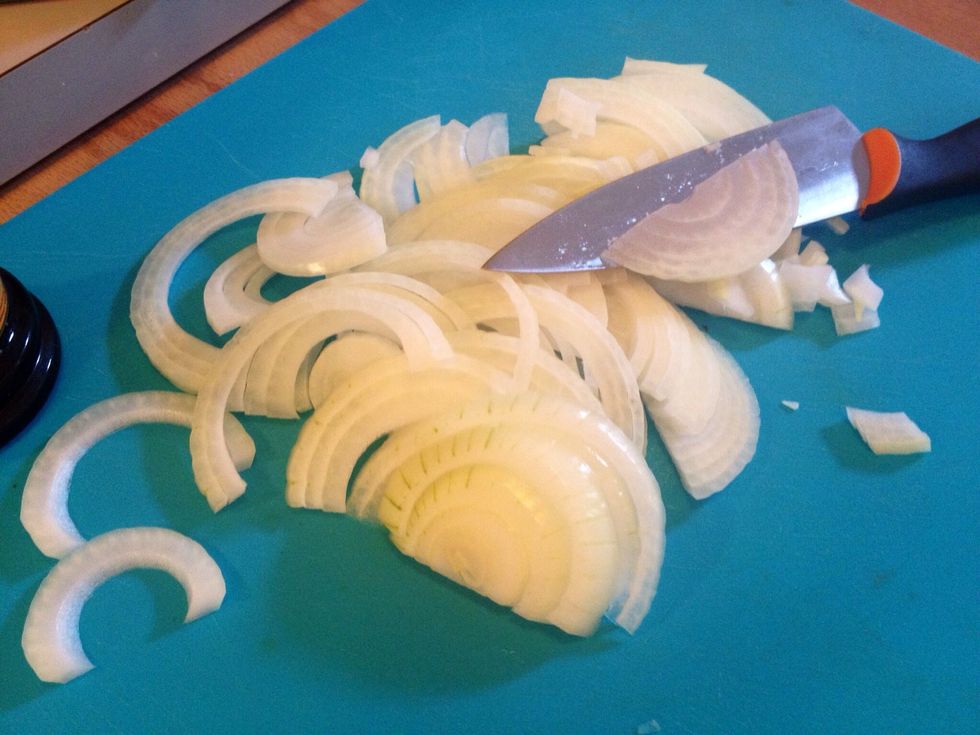 Slice the onion.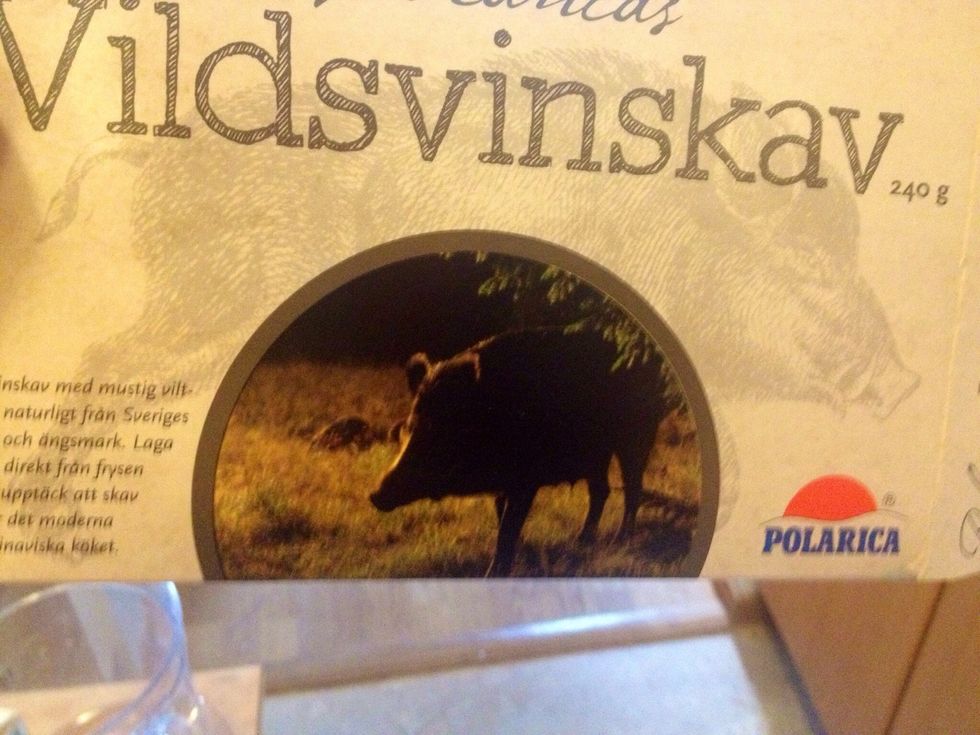 We have a lot of wild boar in the county where I live, but it's not very common on the plate. Wild boar may contain food poisoning bacteria which is a shame because the meat has lots of flavor.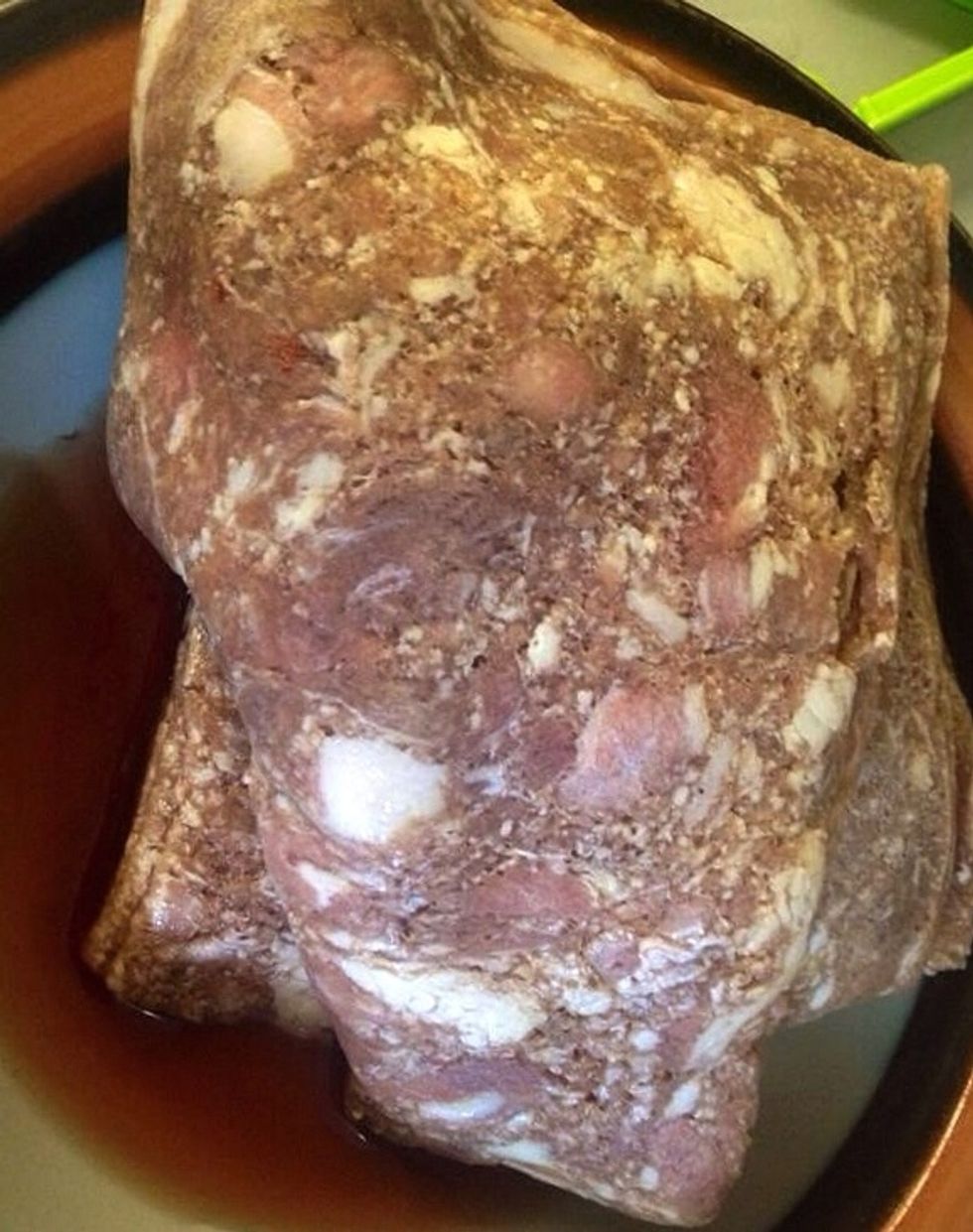 The meat doesn't look very nice before it's cooked...but this is what it looks like in the package (it is bought frozen).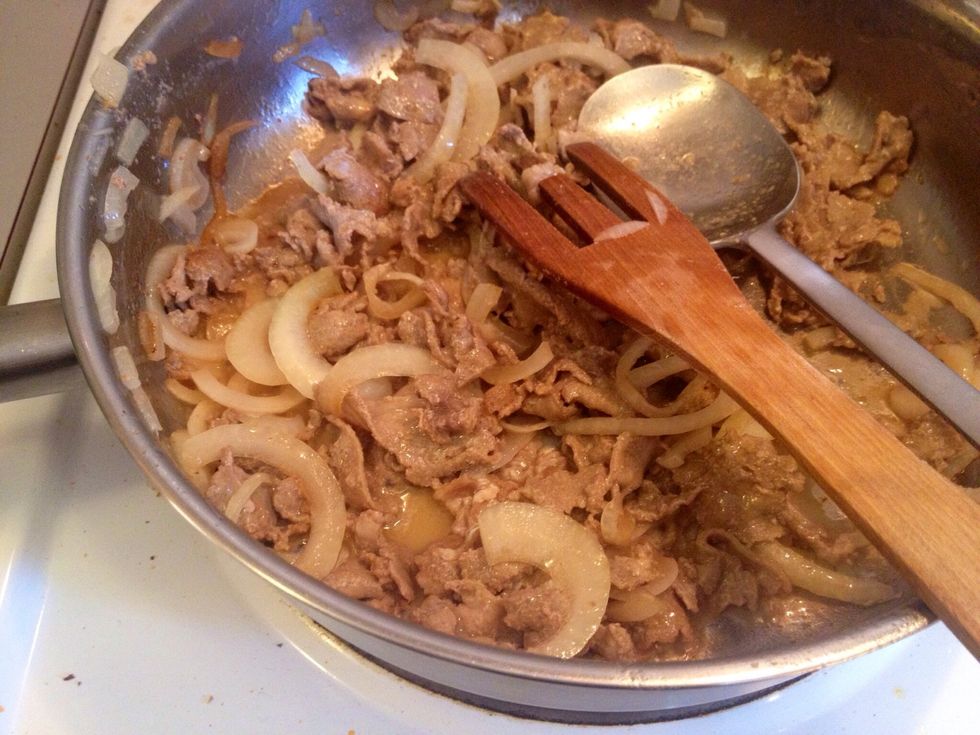 Fry the meat with the onion in a saute pan.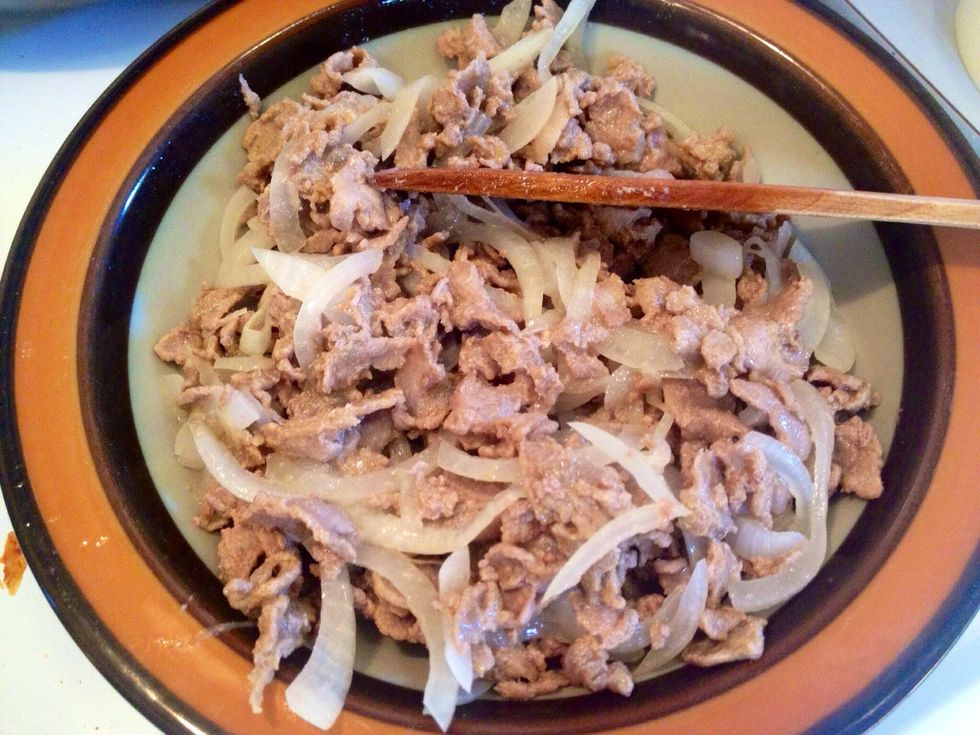 When cooked it looks a bit like minced meat.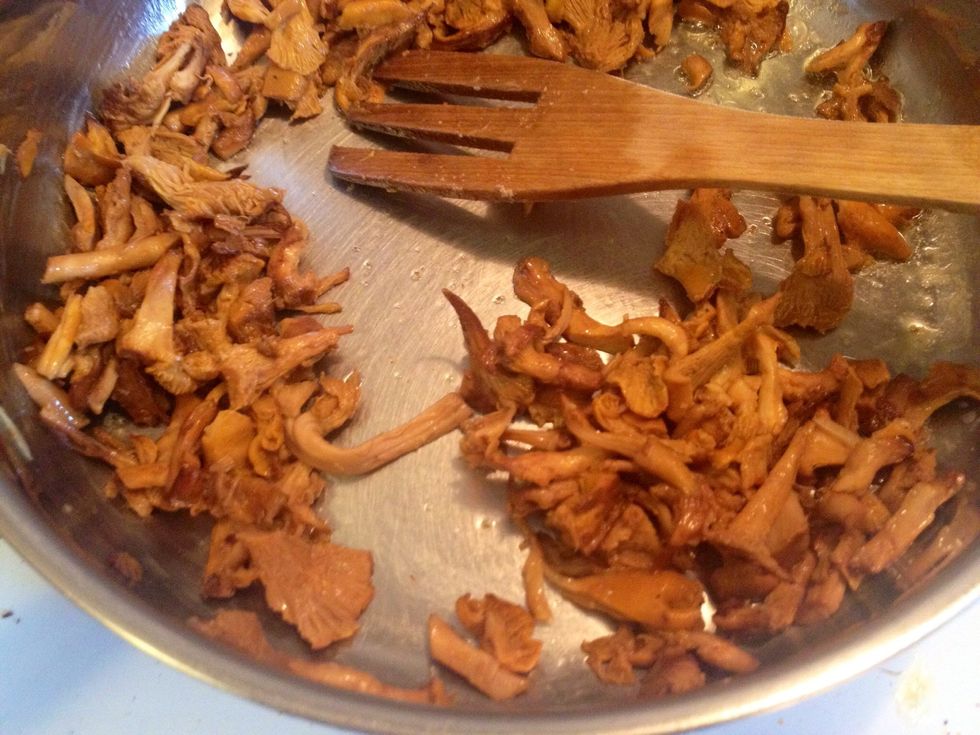 Add some butter to the pan and saute the chantarelles. Then add the meat and onion to the pan.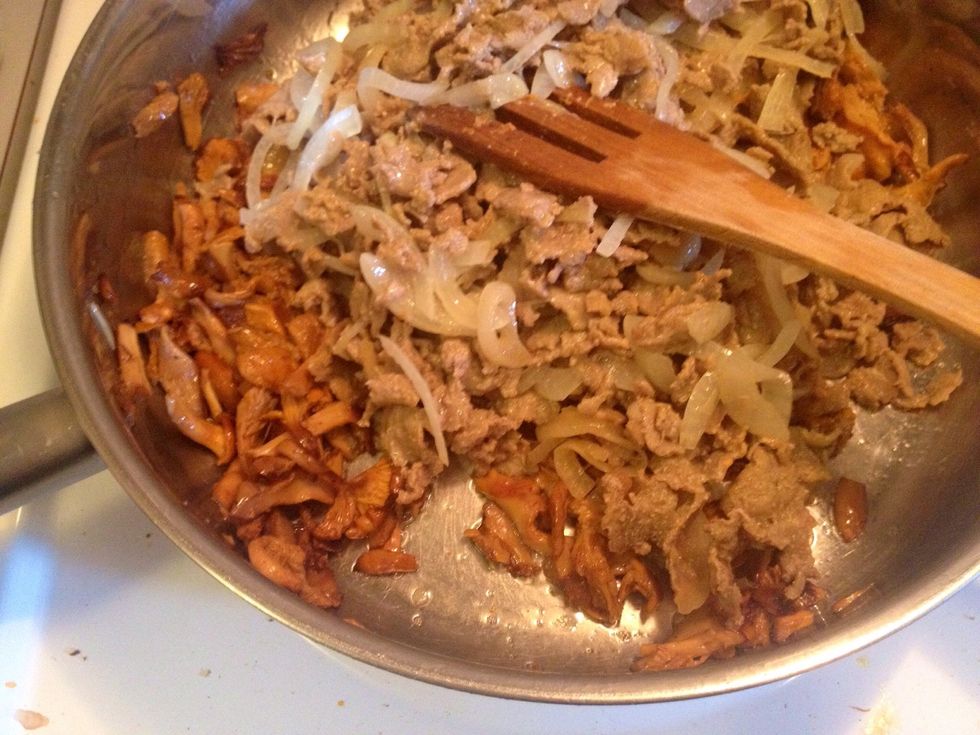 Like so.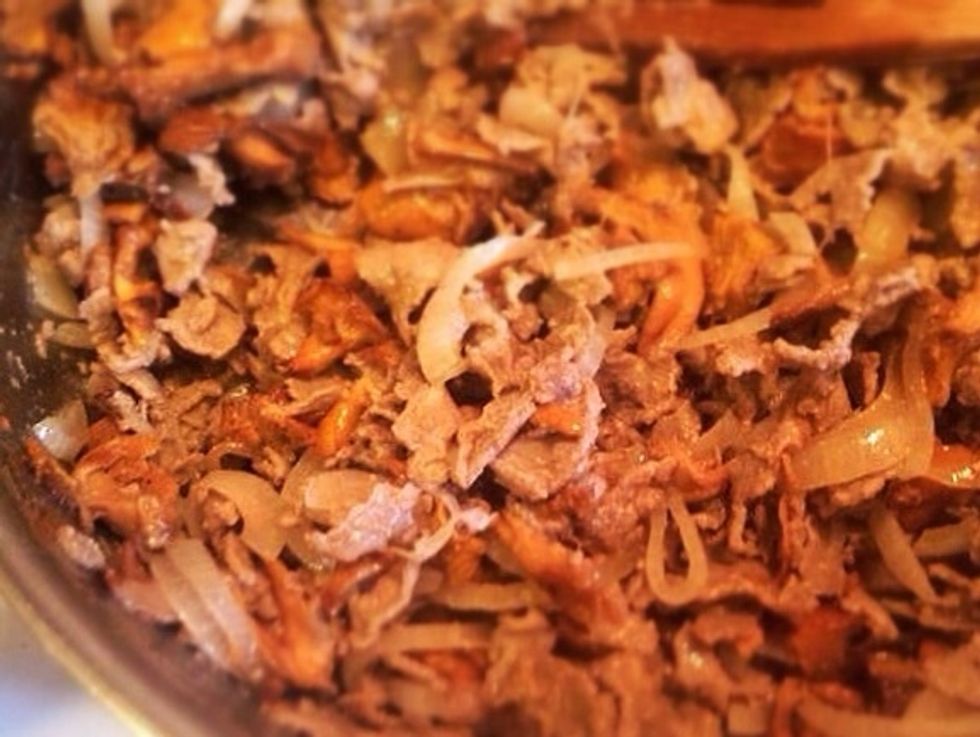 Give it a good stir..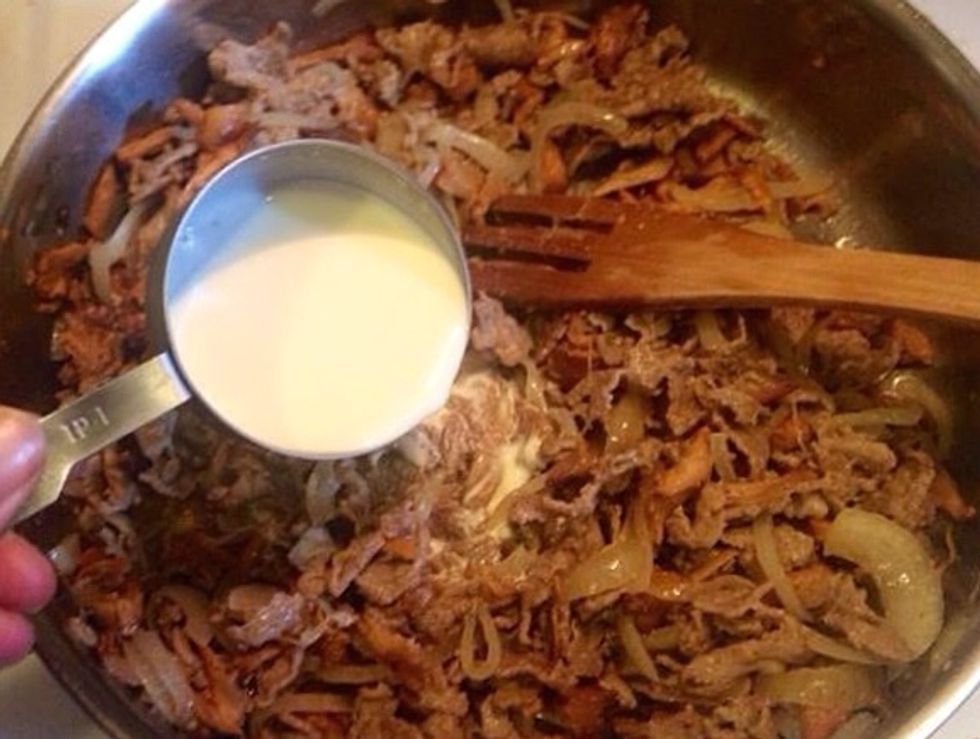 ..and then add the cream and the water.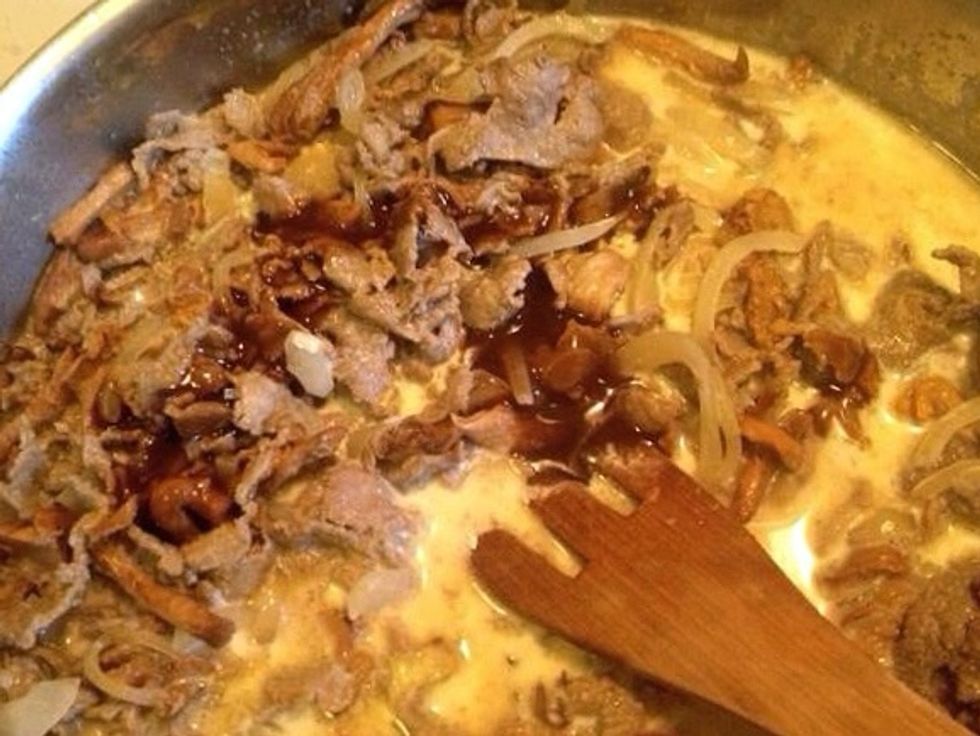 Also add the chantarelle bouillon.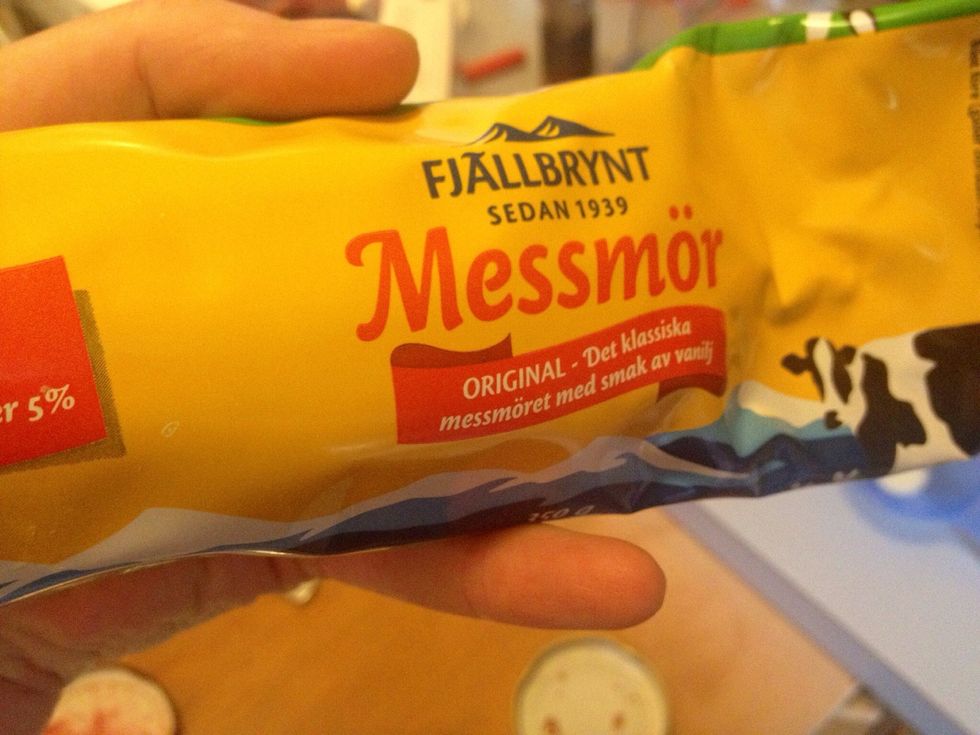 The next ingredient to add is the whey cheese (the Swedish word is messmör). I don't know if it's possible to get ahold of but the dish tastes good also without it.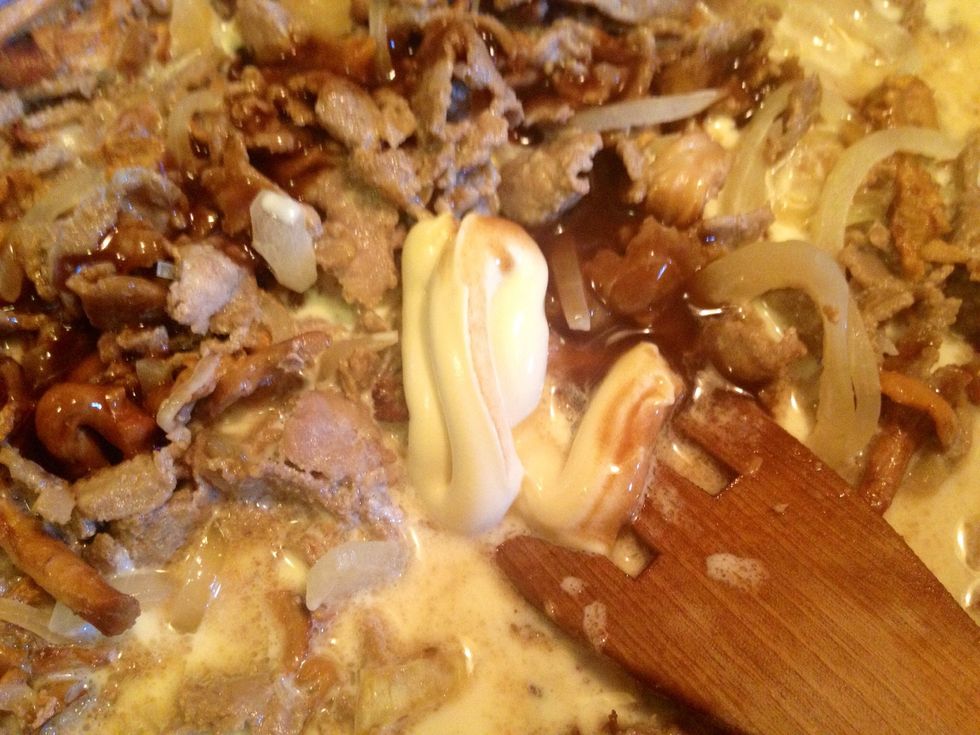 It looks like this. Stir and add the thyme.
..and some coloring soy.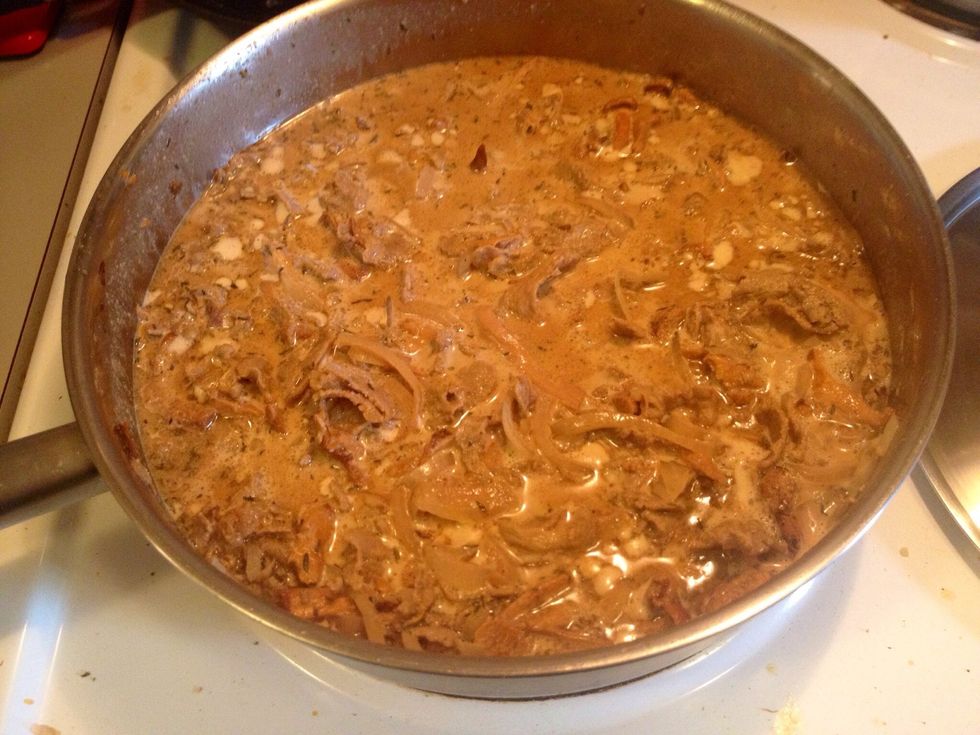 Let boil for about 5 minutes.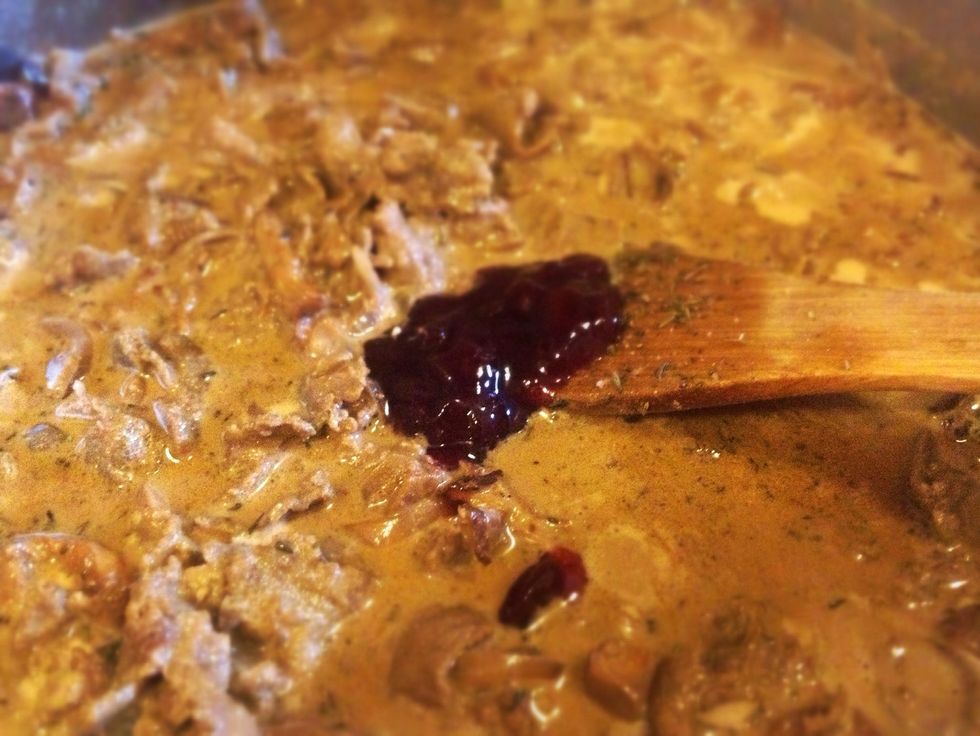 Then add the lingonberry jam. If you can't get ahold of that, use blackcurrant jelly instead.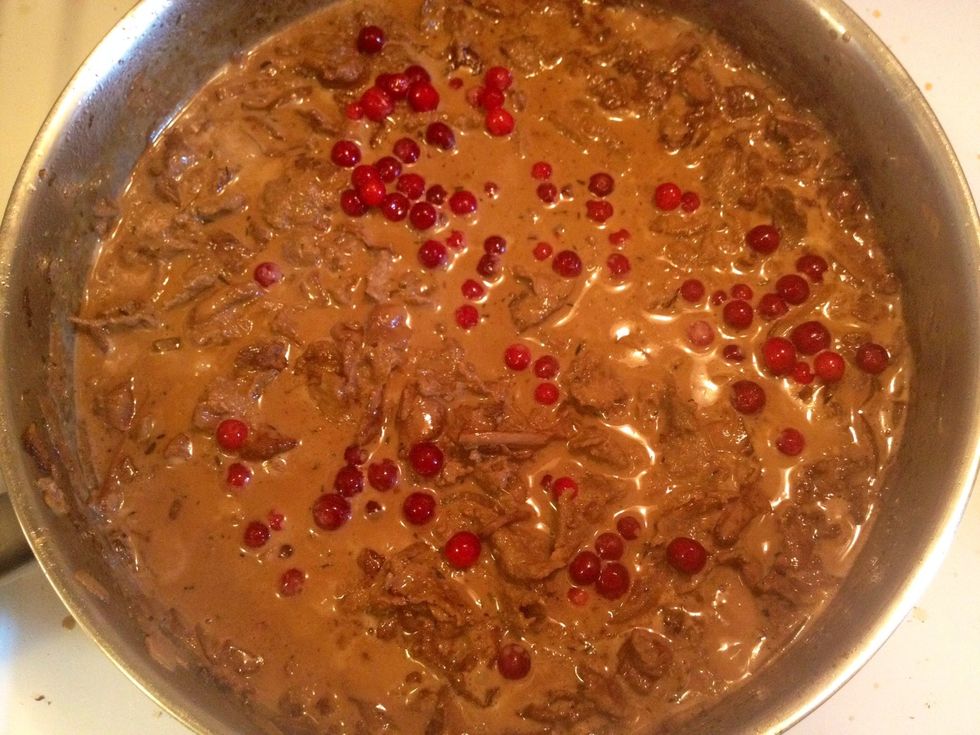 When you're about to serve, add some lingonberries (I used frozen).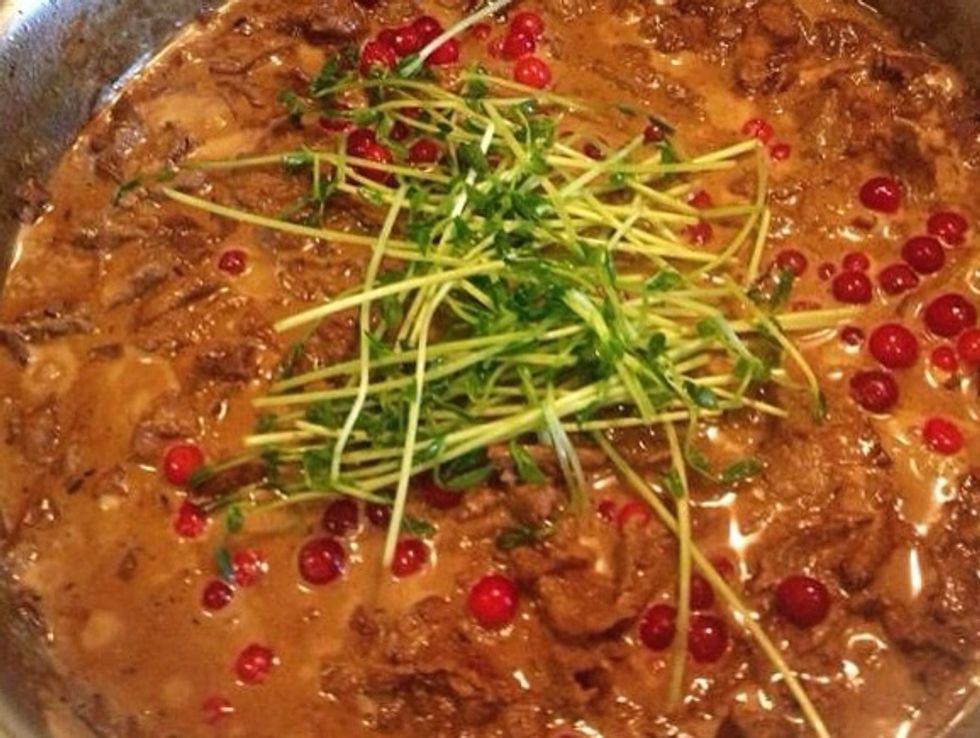 ..and some pea sprouts or fresh thyme.
Serve this lovely dish with potato puree.
500.0g Wild boar meat
1.0 Onion
100.0g Chantarelles
1.0Tbsp Butter
200.0ml Heavy cream (or cooking cream)
1/2Tbsp Chantarelle bouillon
2.0Tbsp Whey cheese
1.0tsp Dried thyme
1.0pch Salt
1.0pch Black pepper
1/2Tbsp Lingonberry jam
250.0ml Water
1.0Tbsp Coloring soy
Karin Siöö
Lives in Sweden. Gets inspiration from trips, blogs & international students I meet at work.