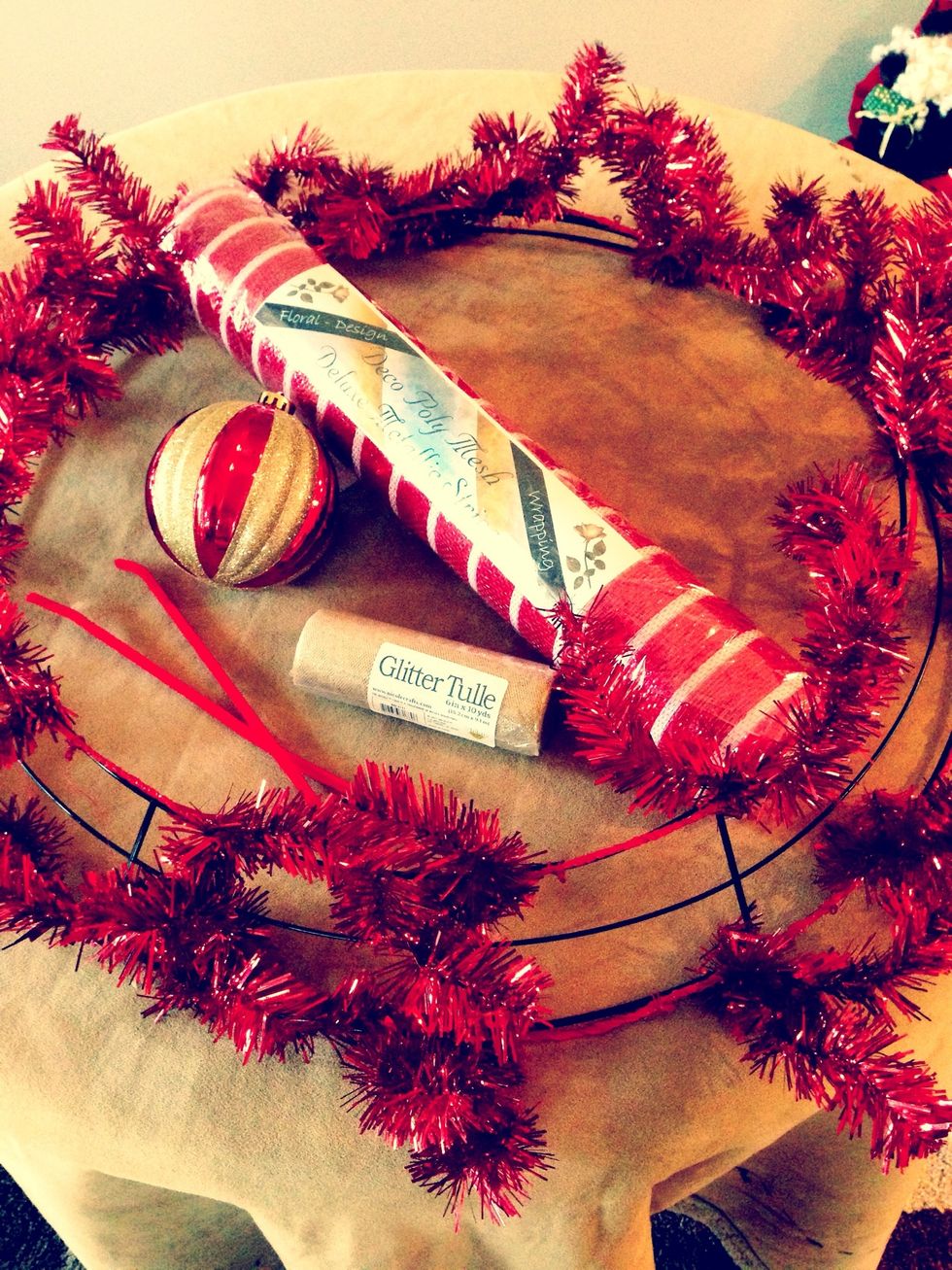 Here are the supplies you will need to complete your wreath. I'm going with a fun and whimsy candy cane looking mesh.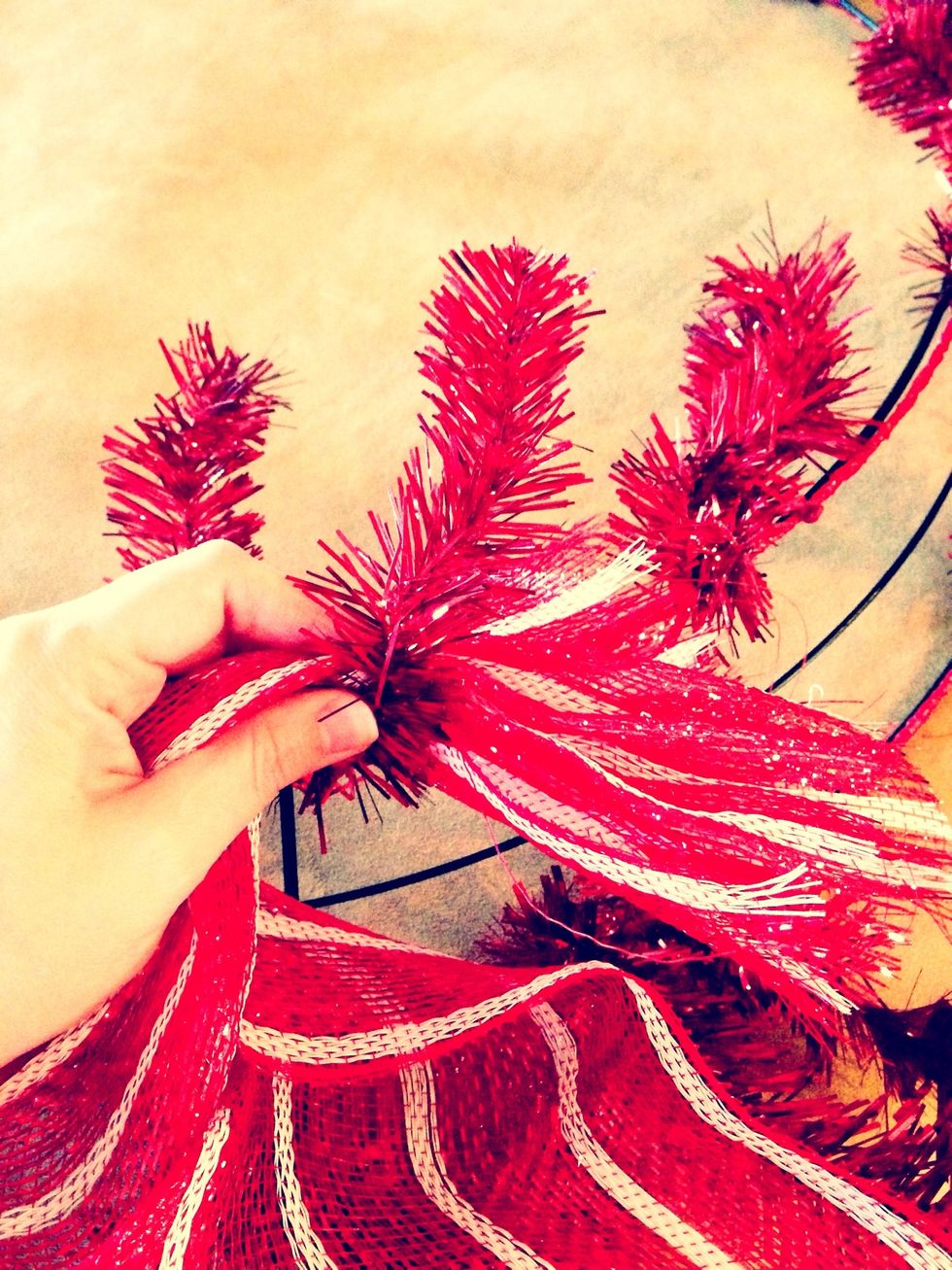 Step 1: Start by gathering the end of the mesh like the pic above. Use a wire tie or pipe cleaner to wire it to the frame.
Step 2: Move down the mesh 6-8 inches then gather together and wire to the frame like shown above.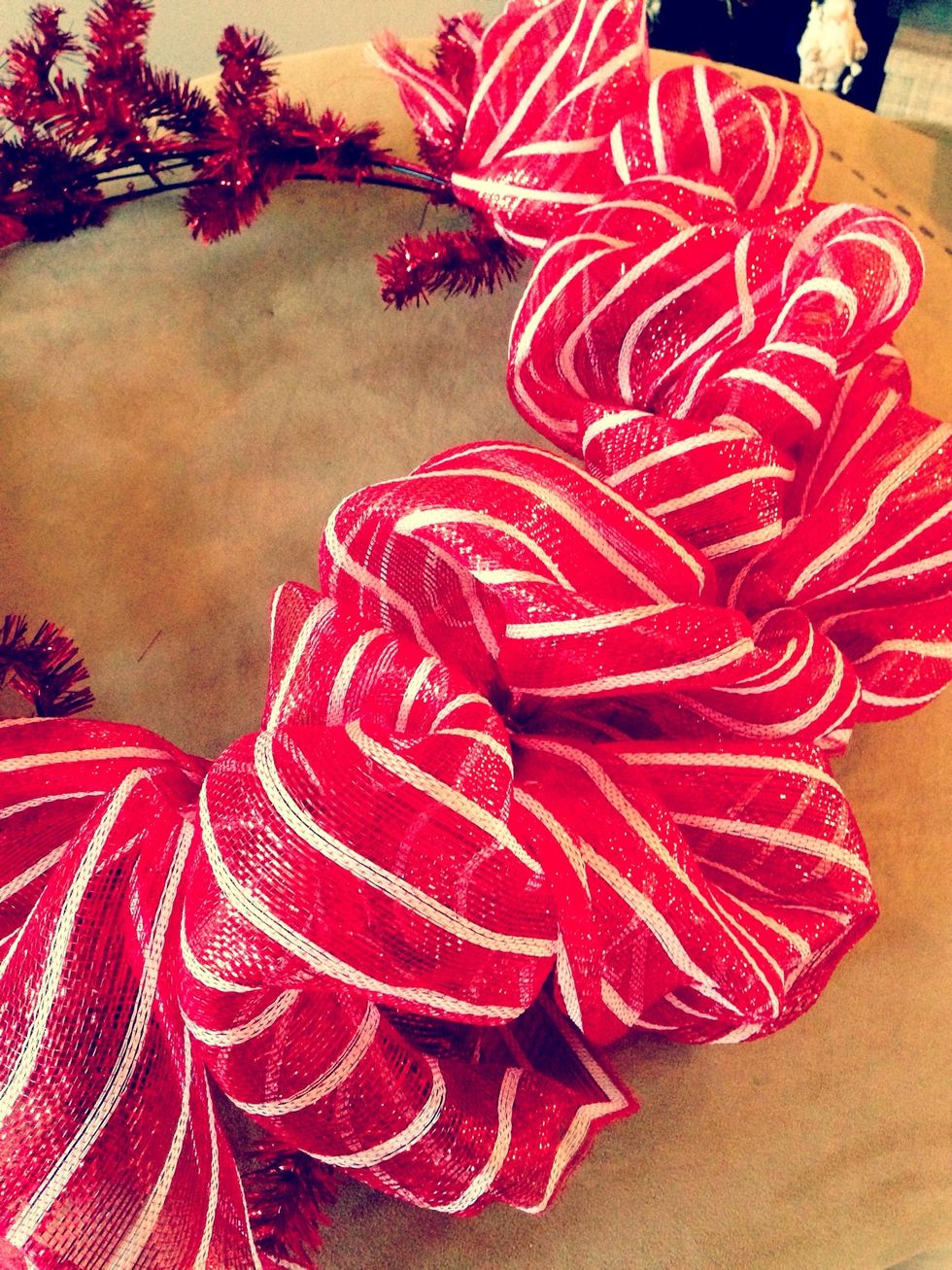 Step 3: Continue with step two until you have moved around the whole wreath frame.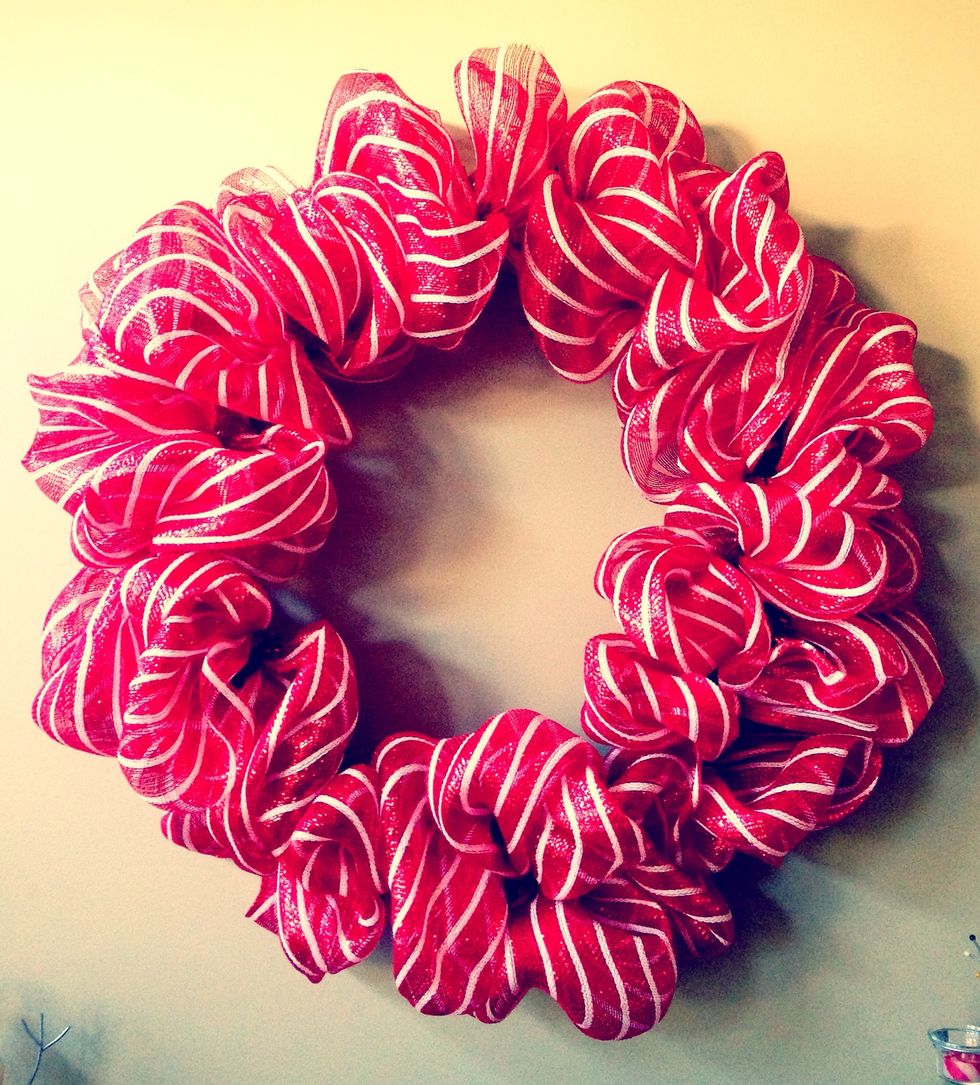 Here is what your whimsy wreath will look like after finishing step three. You can leave your wreath like this or add some fun embellishments.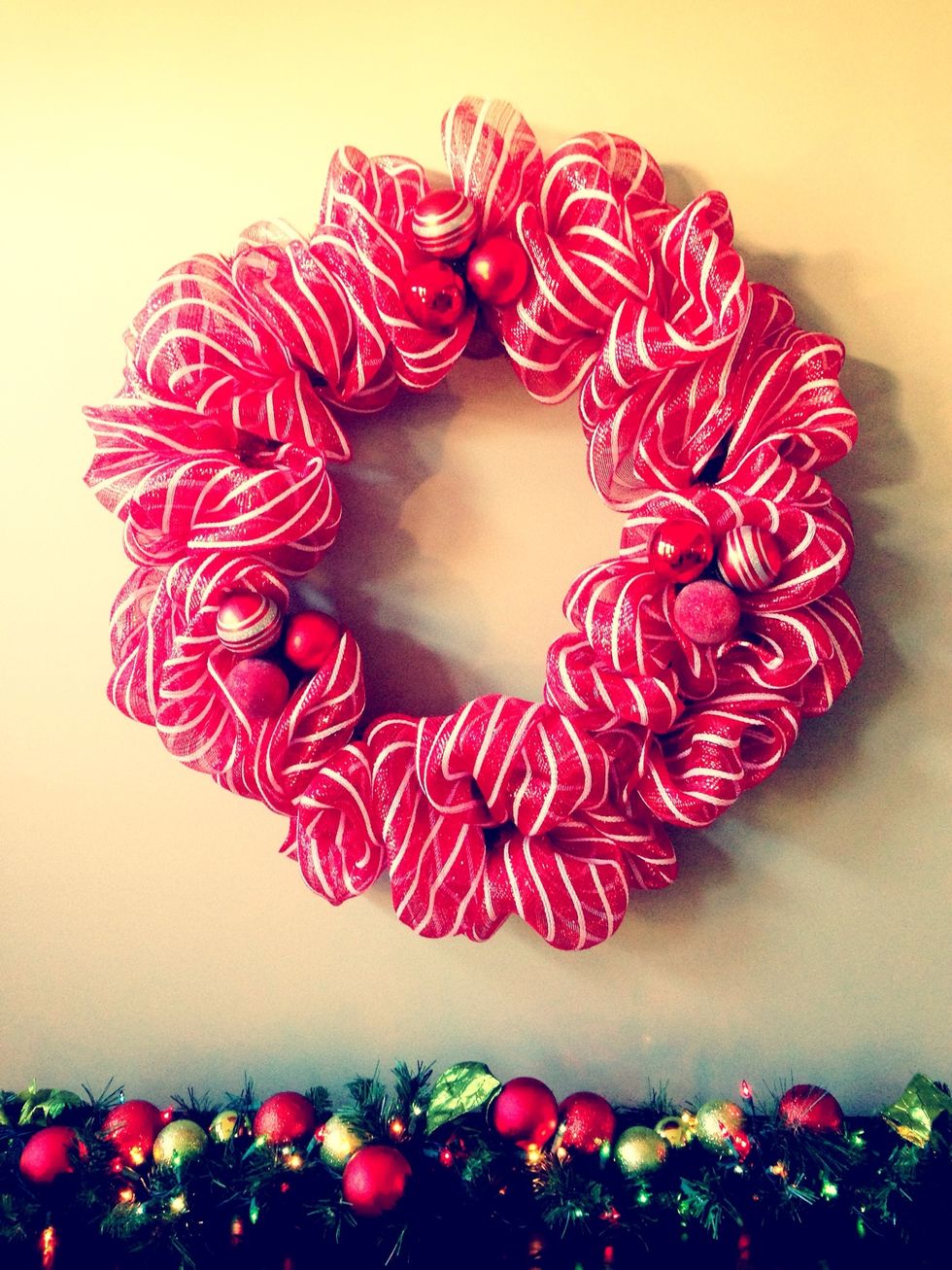 I went for more of a simple look with this wreath and clustered three ornaments together and fastened them to the wreath using a pipe cleaner. But, get creative...The possibilities are endless!
10 Yards of Deco Poly Mesh
1 Wire wreath frame
1pkg of pipe cleaners (match your deco mesh color)
9 Ornaments or holiday sprig decorations
Scissors
Social {Kat}
Social{Katalyst}. Digital Media Consultant. Lover of Coffee. Crazy for Veggies. Apron Wearing, Kitchen Dancing Foodie at Heart. @UberEats