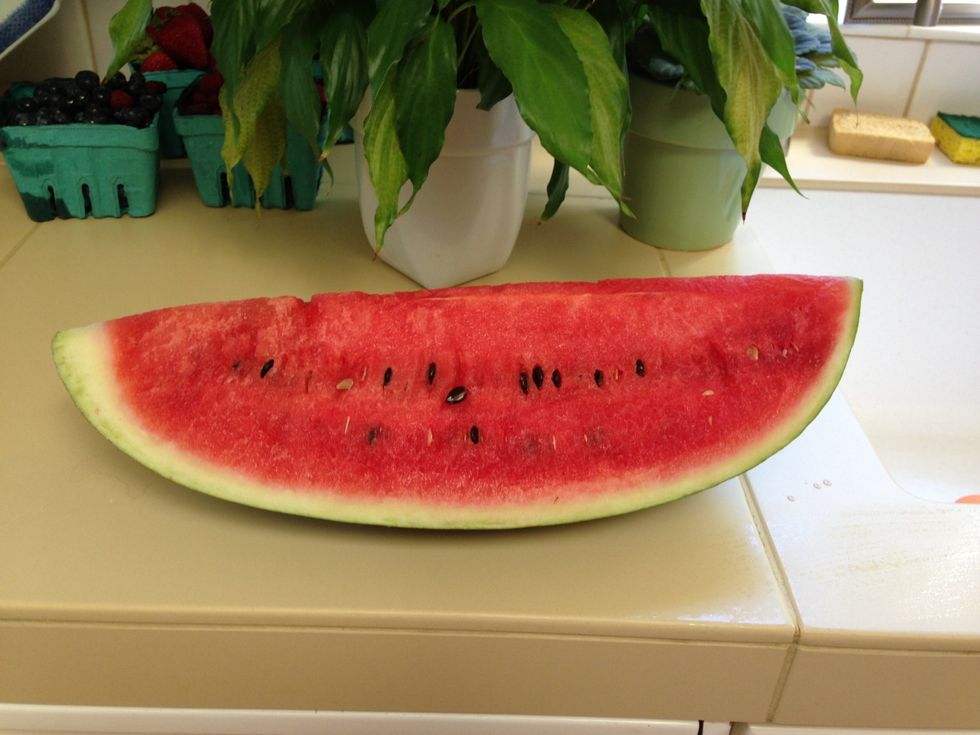 Buy a watermelon. The size depends on the amount of people you are serving!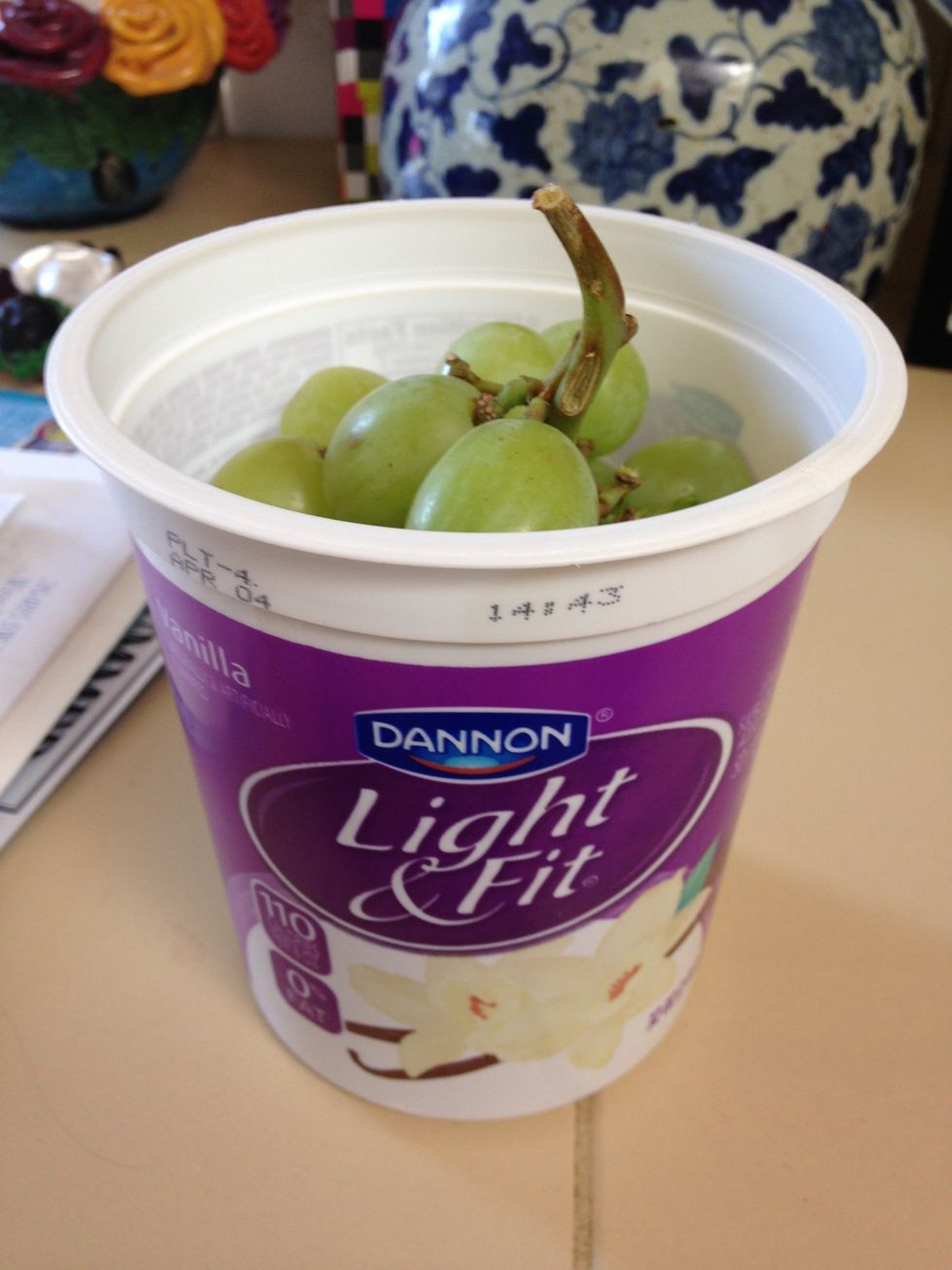 Get a bunch of grapes and freeze them. This is only if you want a fun snack to go with the milkshake! Wait until they are pretty hard. They can be any color you want! I am using green.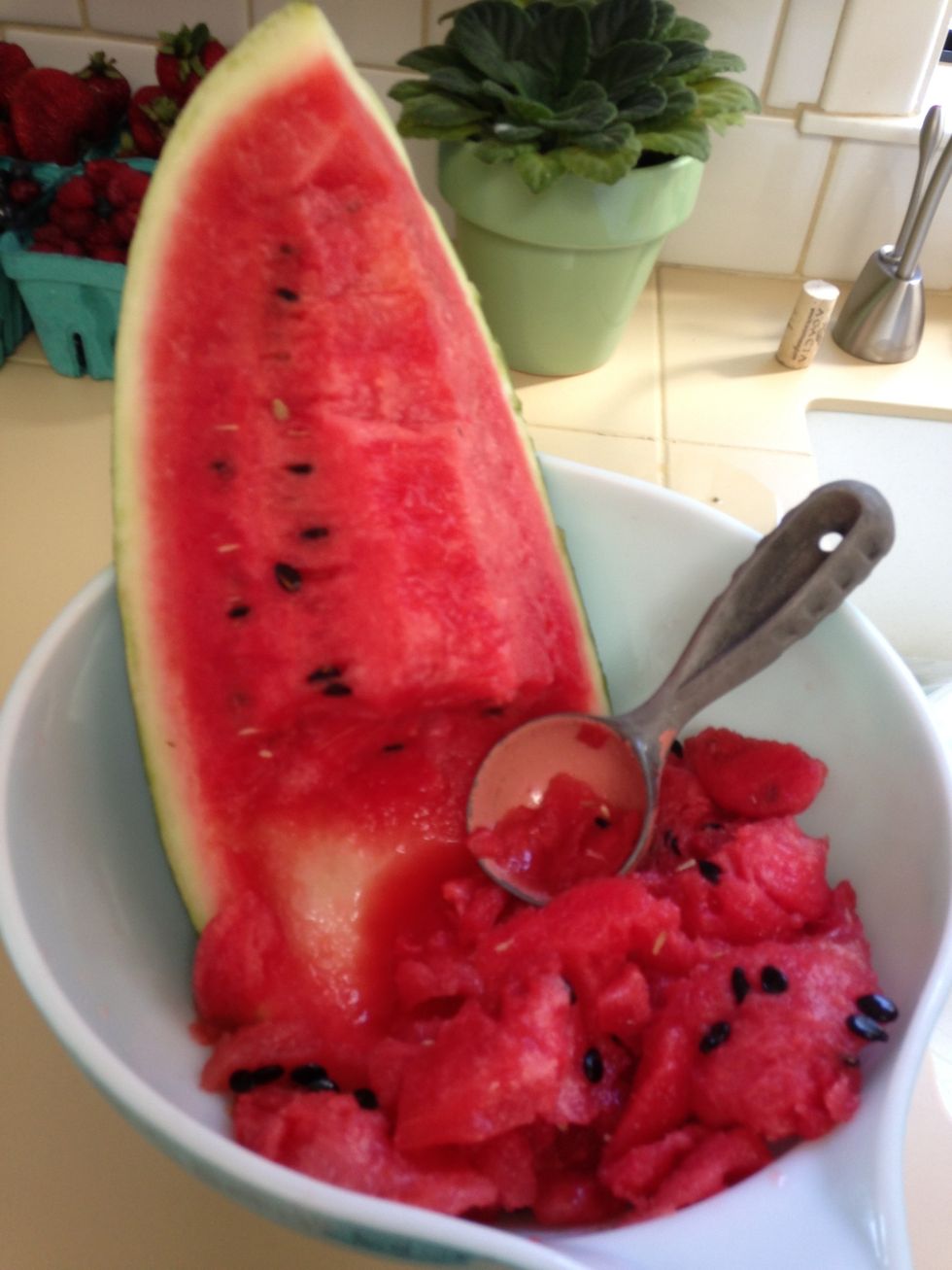 Use an ice cream scoop to scoop out the red meat of the watermelon. Put all of it in a bowl, which will be frozen overnight in freezer.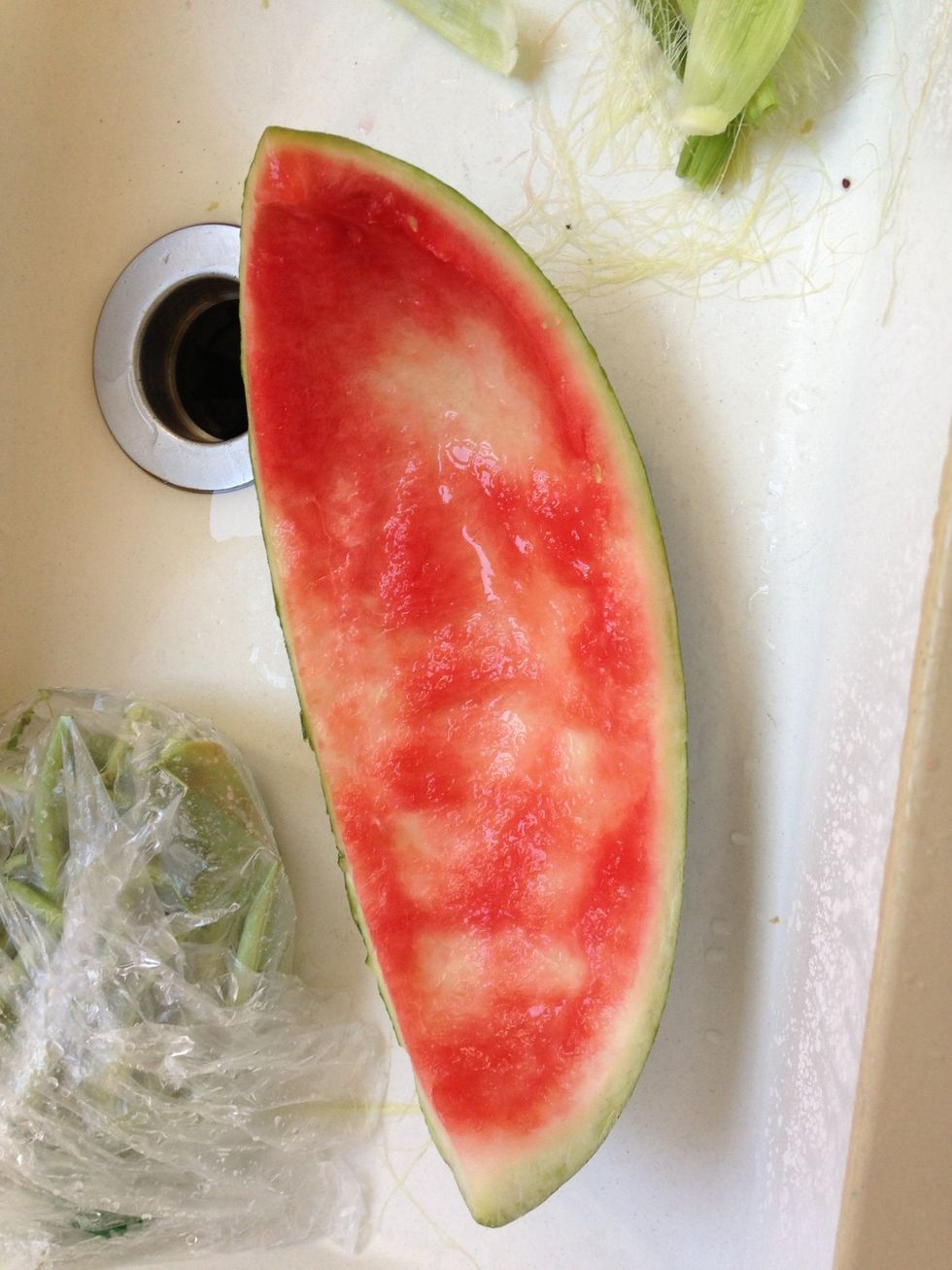 Throw out empty shell!!!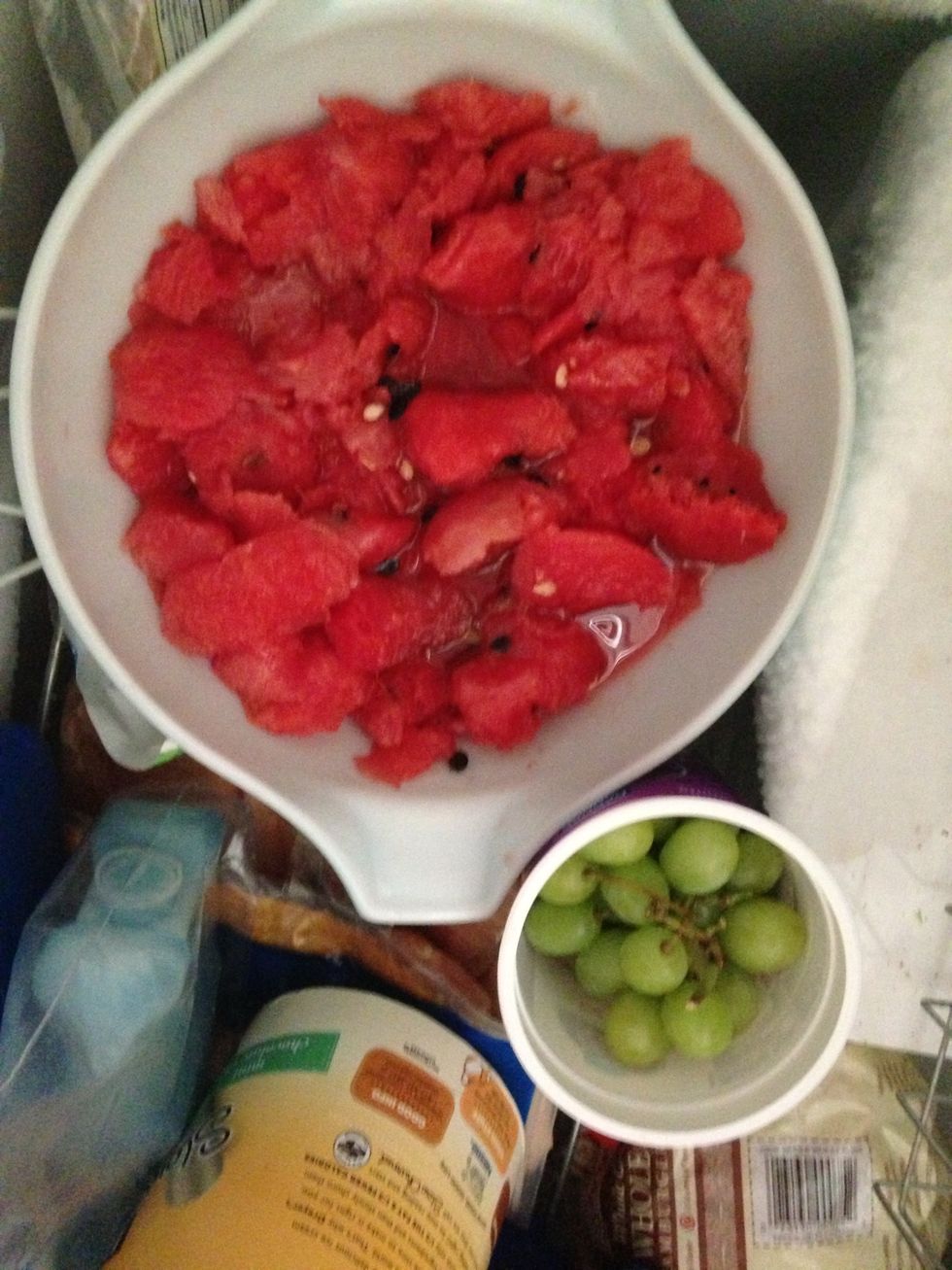 Stick them both in freezer overnight.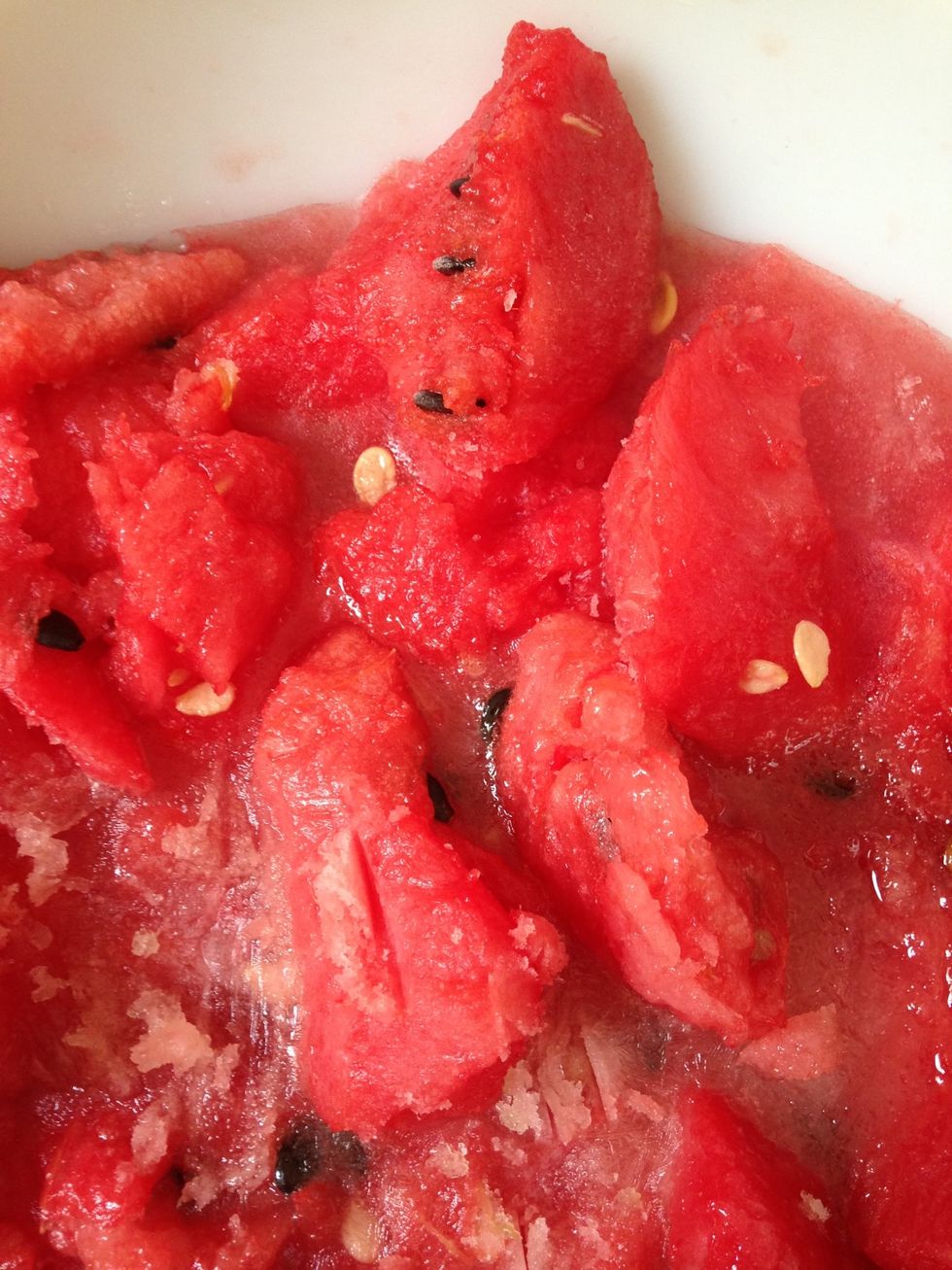 🍉Take watermelon out. Mine is frozen solid!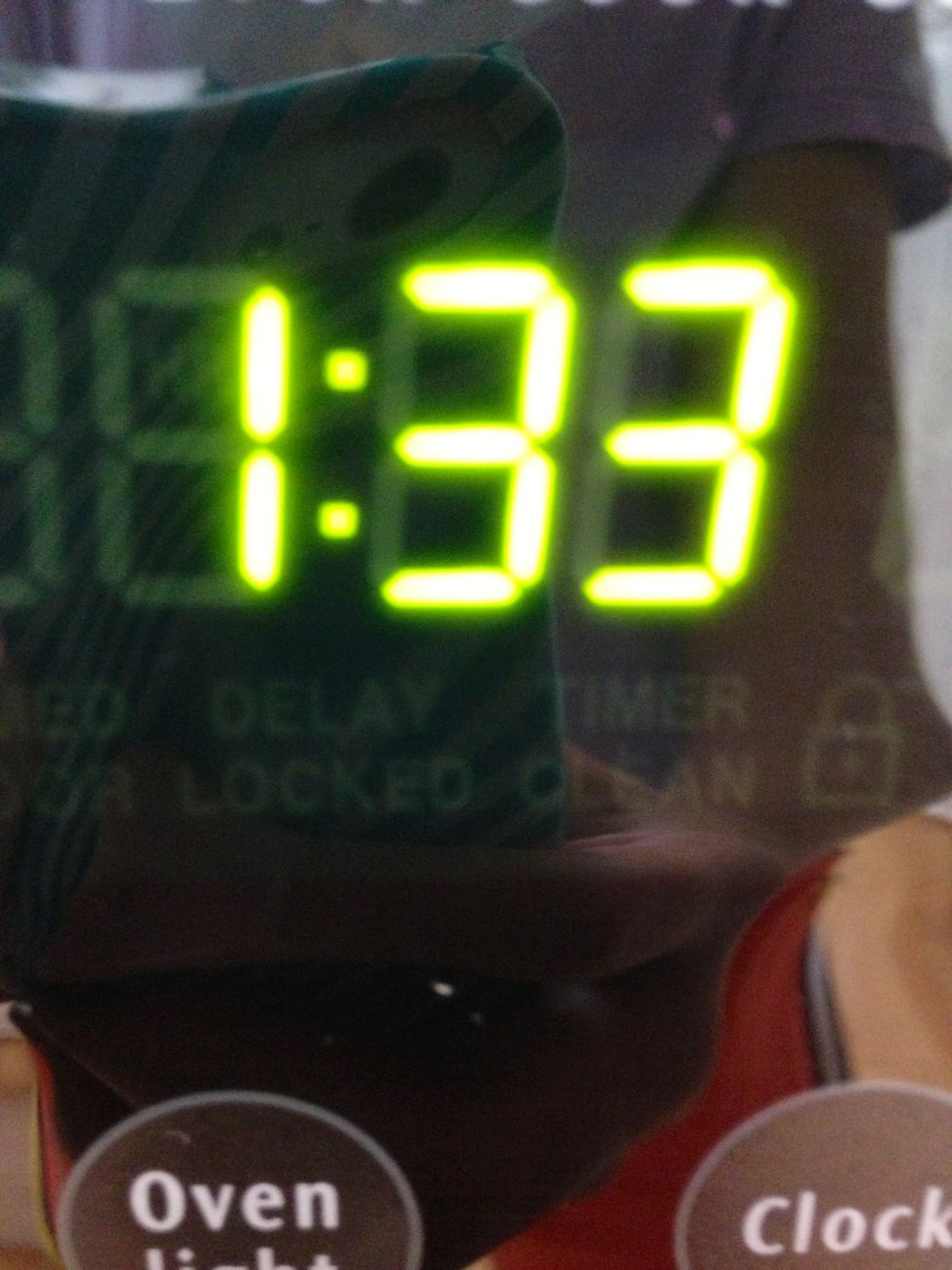 Keep out for about a half hour depending on how long it takes to thaw.
I microwaved the watermelon since it was solid. I put a small piece in blender.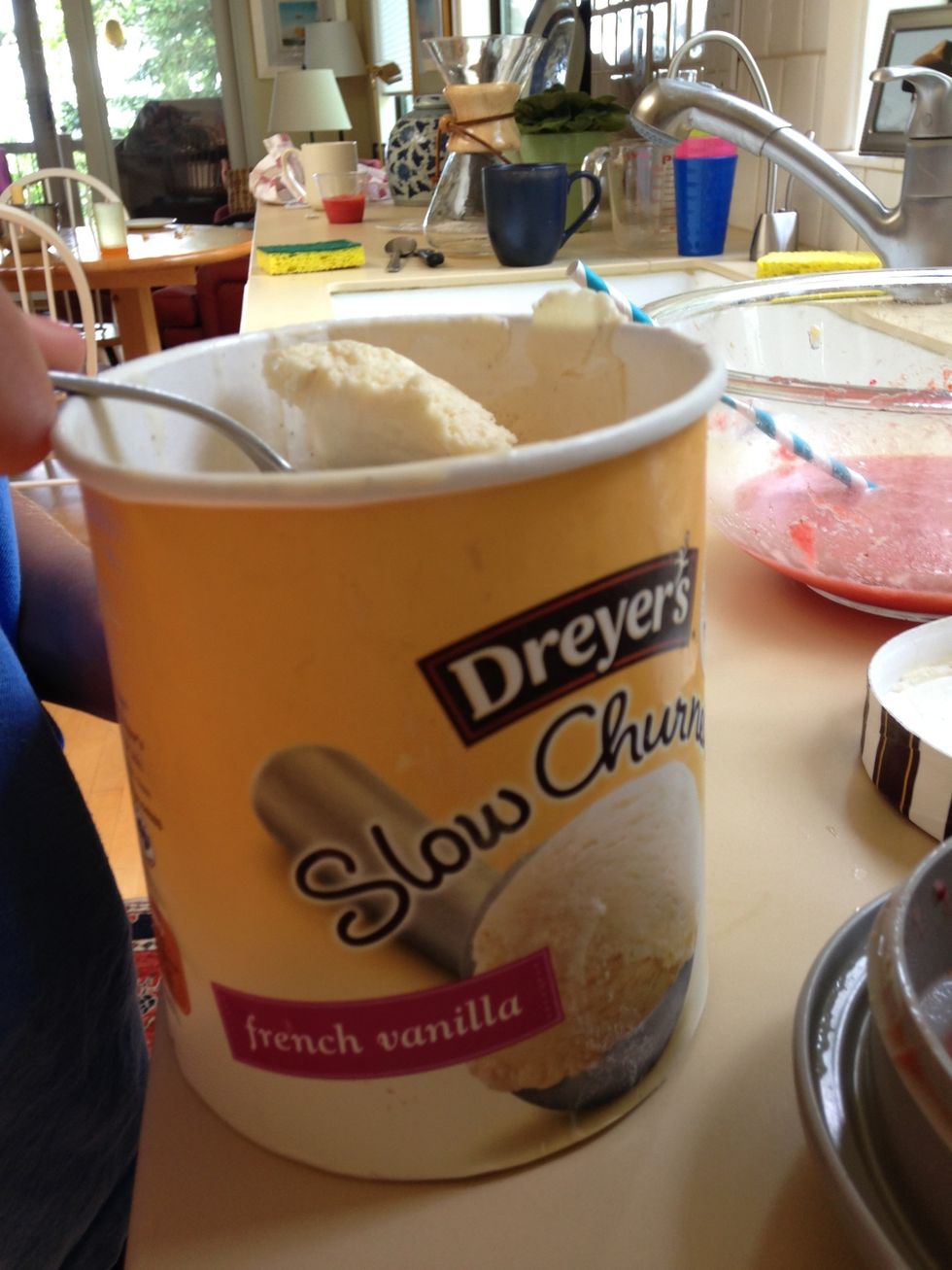 Add vanilla ice cream to blender for a more milkshake-y taste 😀
Watermelon
1.0bnch Grapes
Blender
Freezer
Cups
Ice cream scoop
Large bowl
Ice cream (vanilla)
Fruit juice
Sugar