As shown here, you will need to freeze ahead 1 cup of watermelon chunks.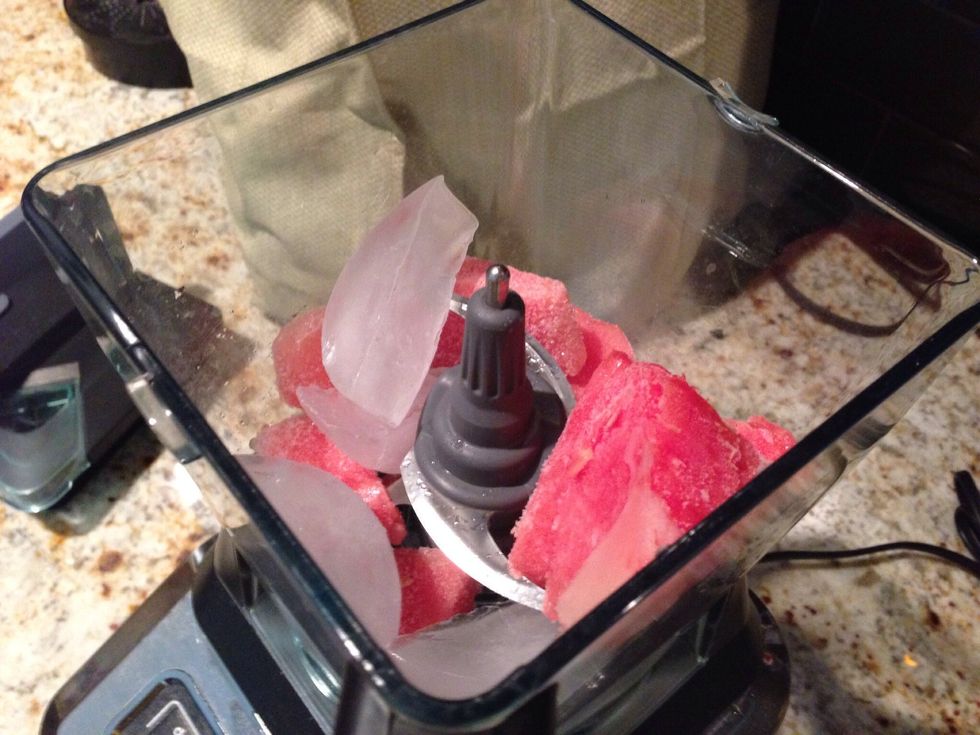 In a food processor, add about 1 cup frozen watermelon, about 1/2 cup ice cubes, and about 1/2 cup lemonade. Add enough liquid until you get a pourable consistency.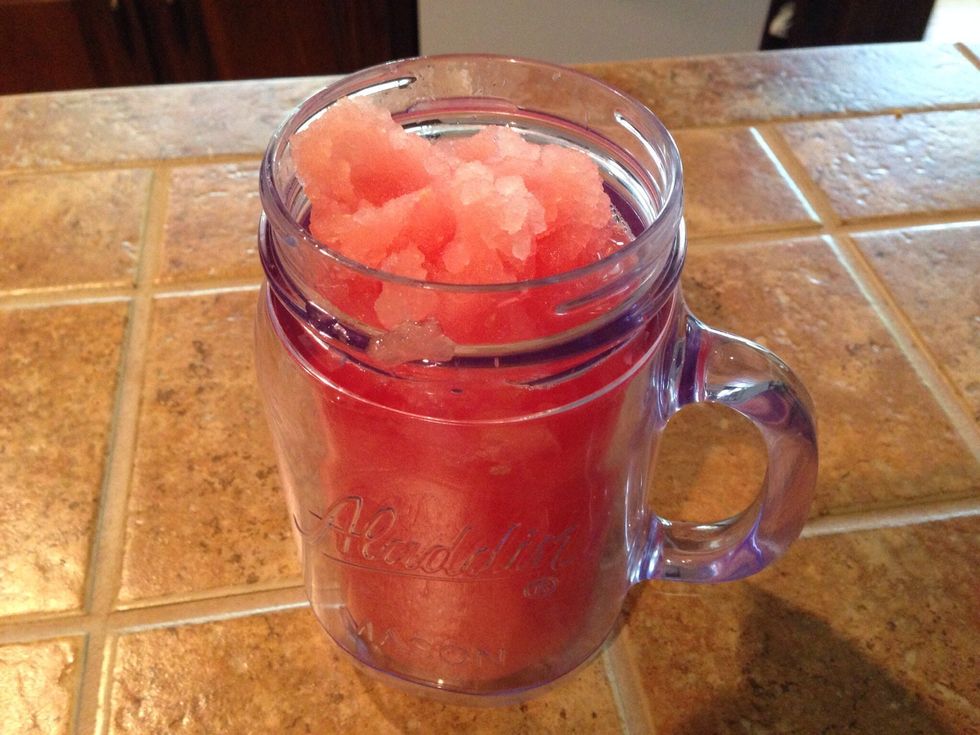 This is a non-creamy version using all lemonade and no milk.
You'll need a spoon and straw to sip all of this sweet treat.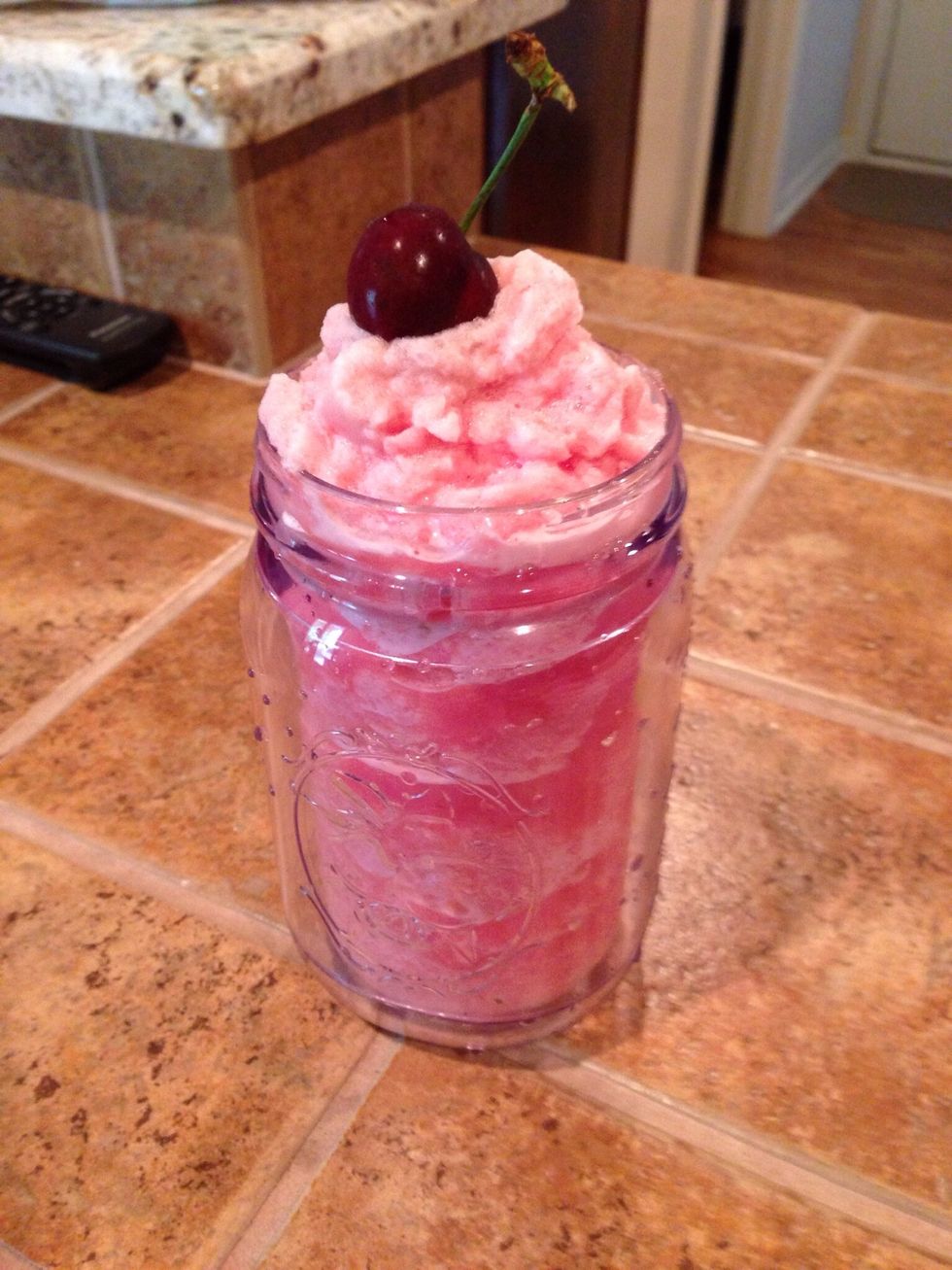 This is a creamy version using 1/4 cup skim milk and 1/4 cup lemonade. Chill out and Enjoy!
1 cup Frozen watermelon chunks
1/2 cup ice cubes
1/2 cup Lemonade
1/4 cup skim or whole milk