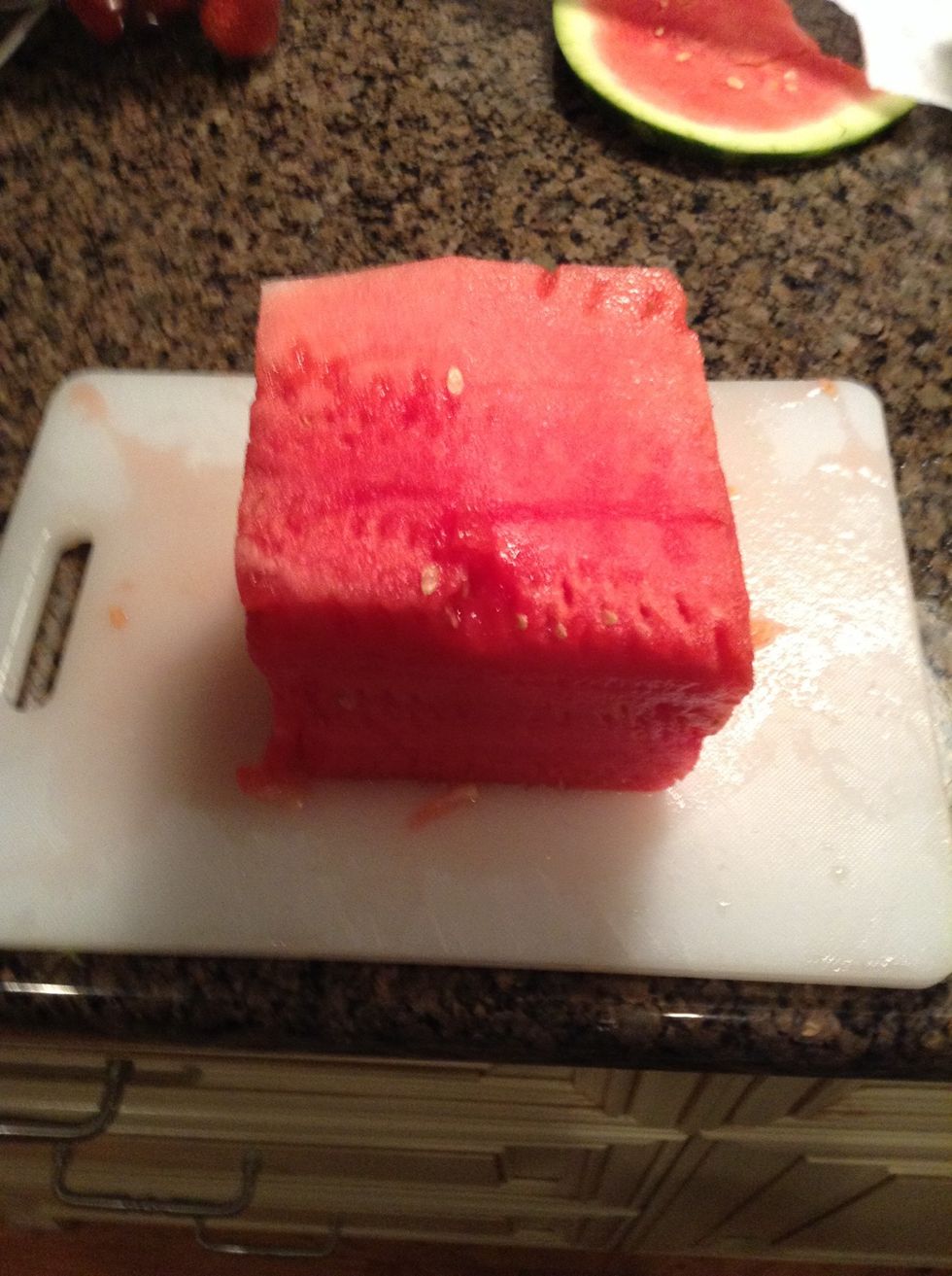 Cut off the rind so the flesh of the watermelon will look like a cube. Level off the top and bottom to make a perfect cube.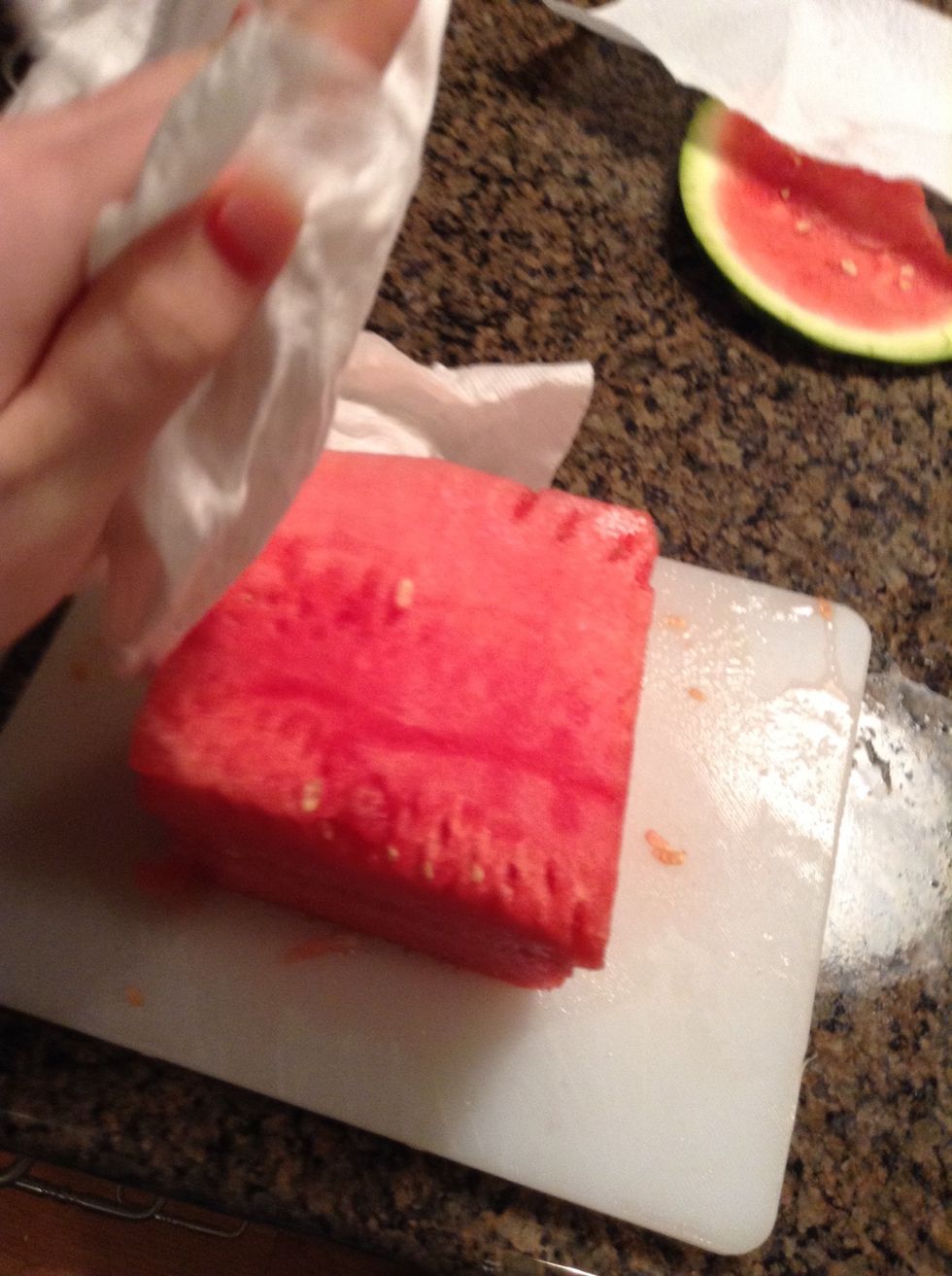 Pat the watermelon cube off with a paper towel to soak up the juices.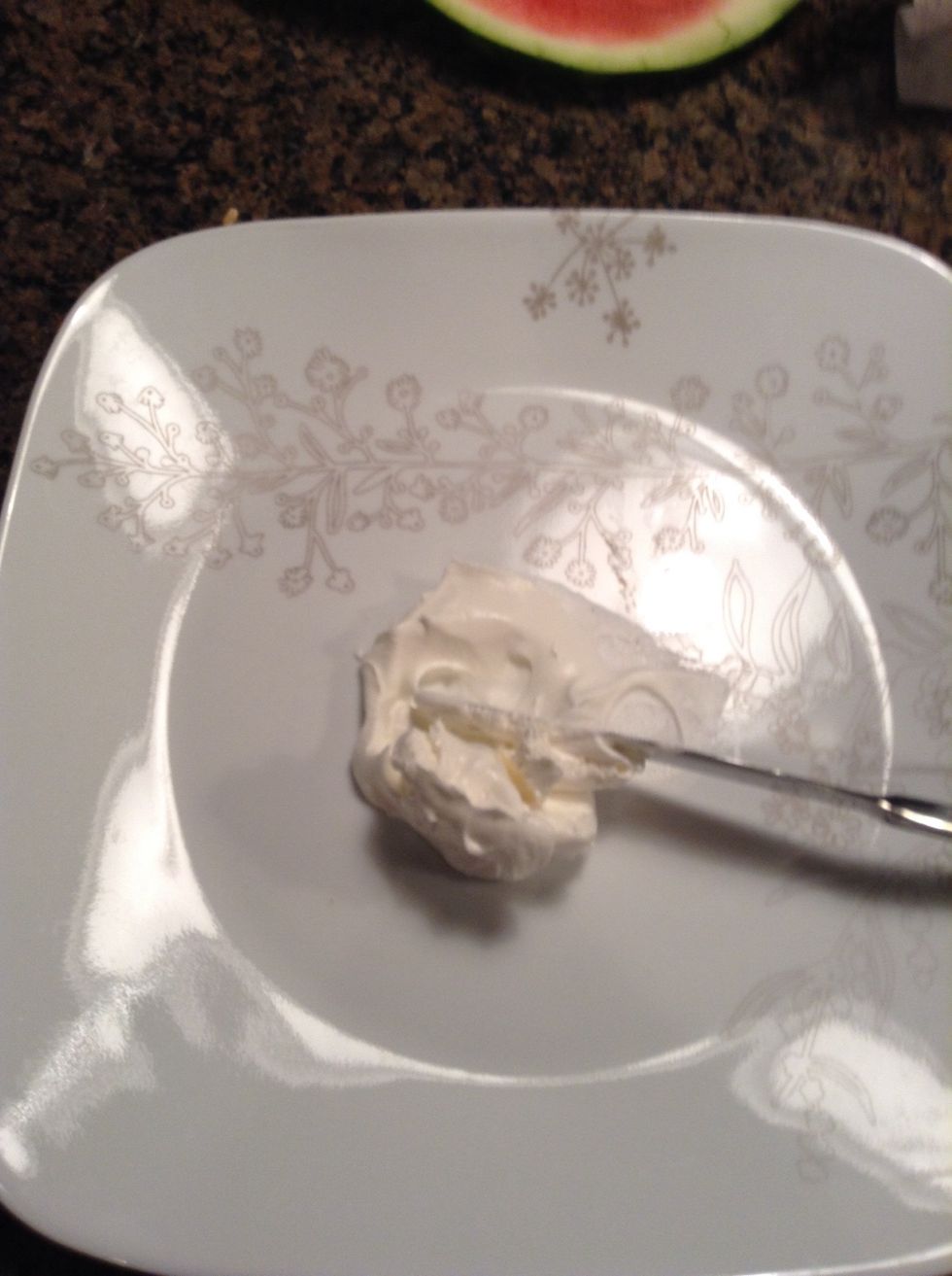 Place a dollop of cool whip on the presenting plate so the water melon cube will hold firmly to it.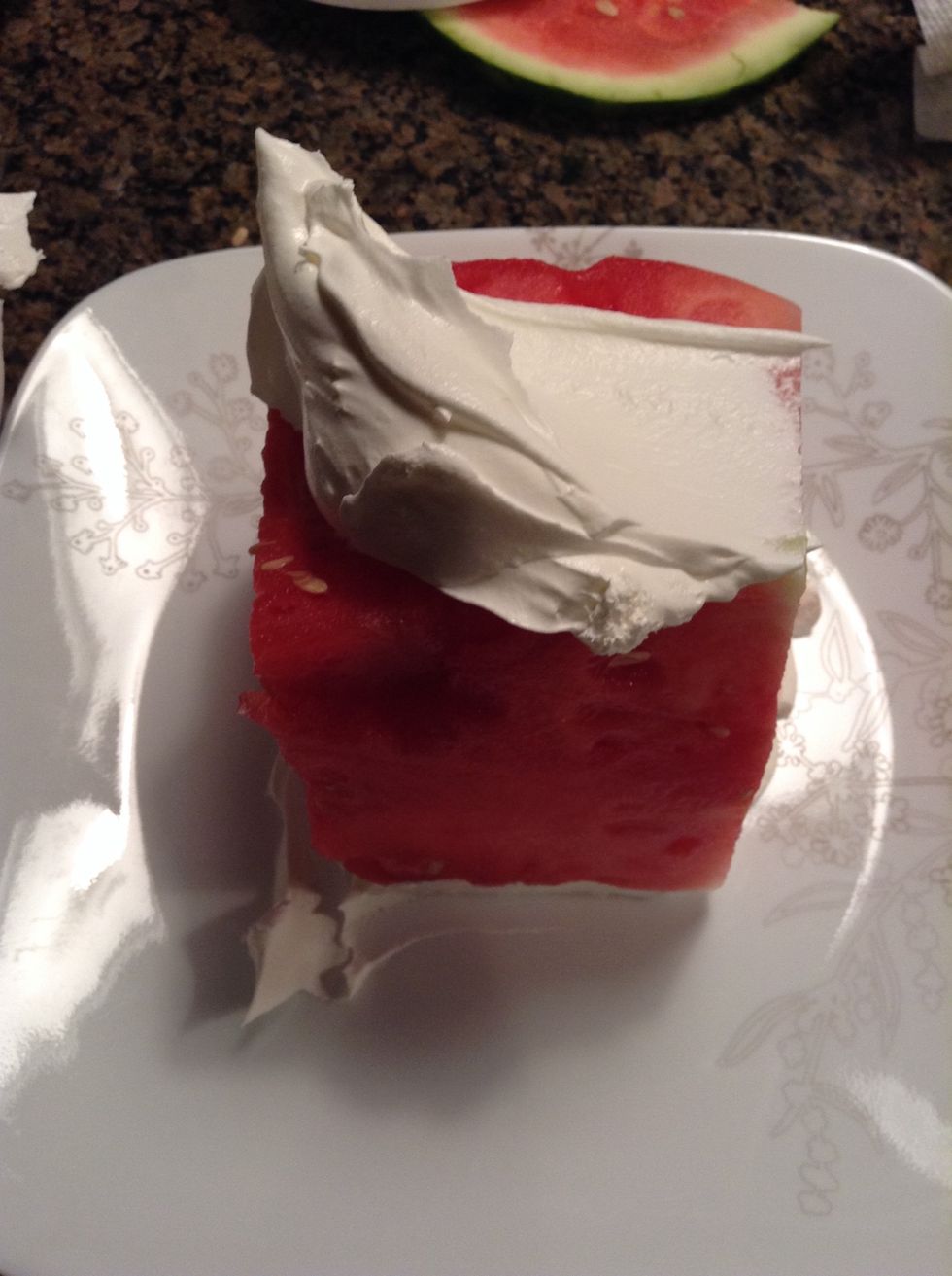 Place the watermelon cube on top of the bit of cool whip on the plate. Then put another dollop of cool whip on top of the watermelon cube.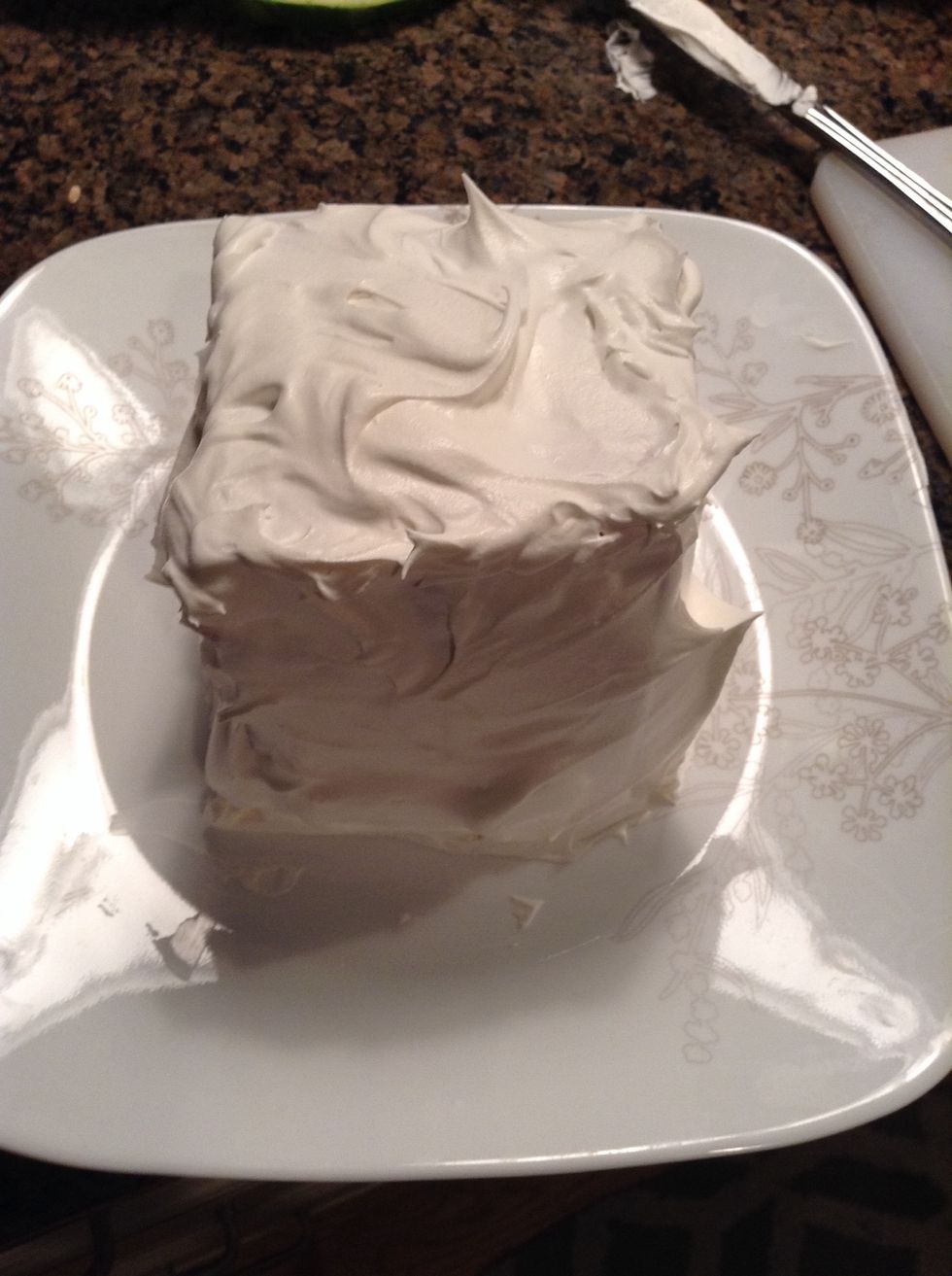 Spread cool whip down the sides of the cube so all the watermelon is covered.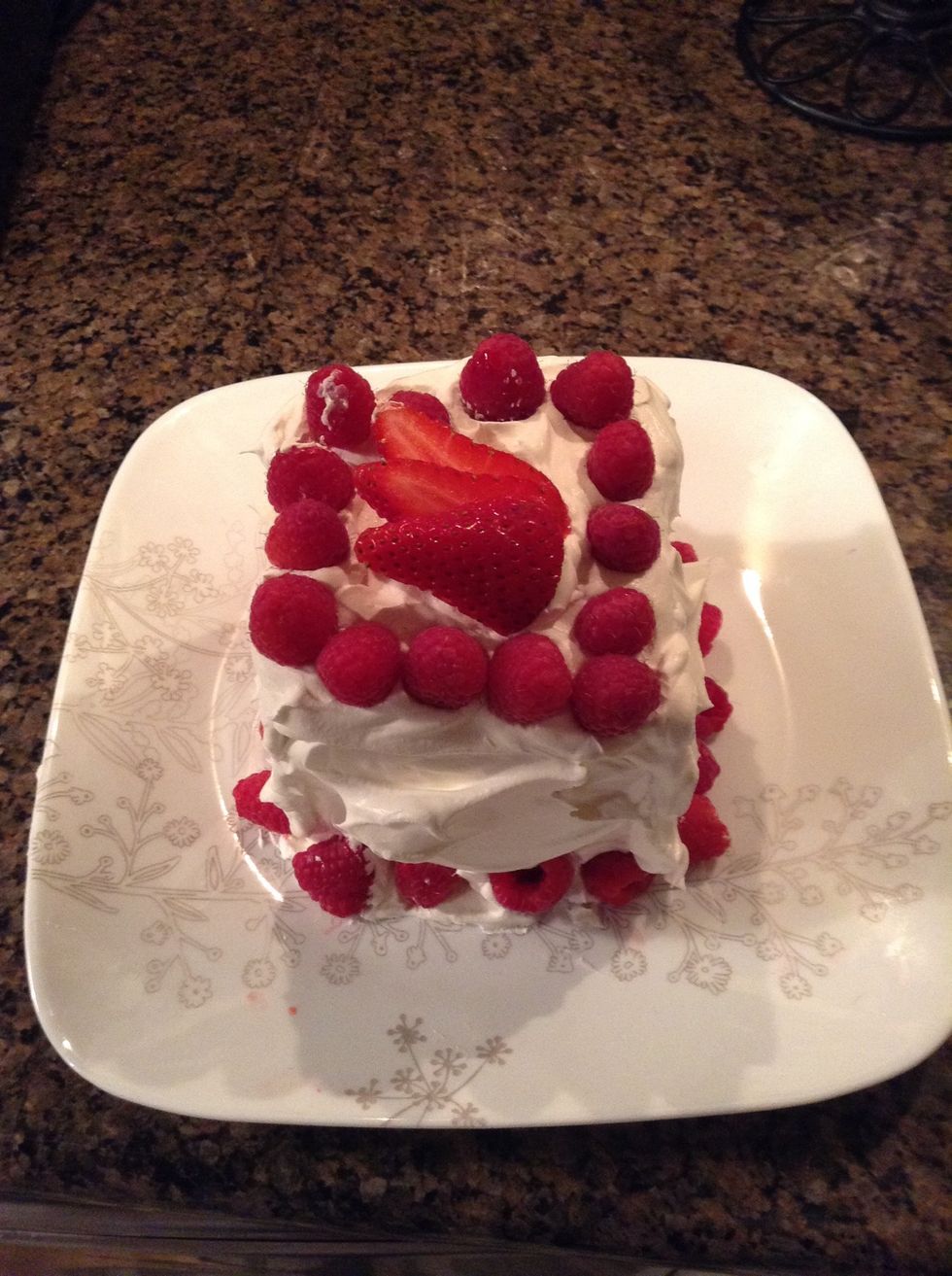 Decorate the "cake" with other fresh fruits, I chose raspberries and strawberries.
Watermelon
Cool Whip
Fruit for decoration