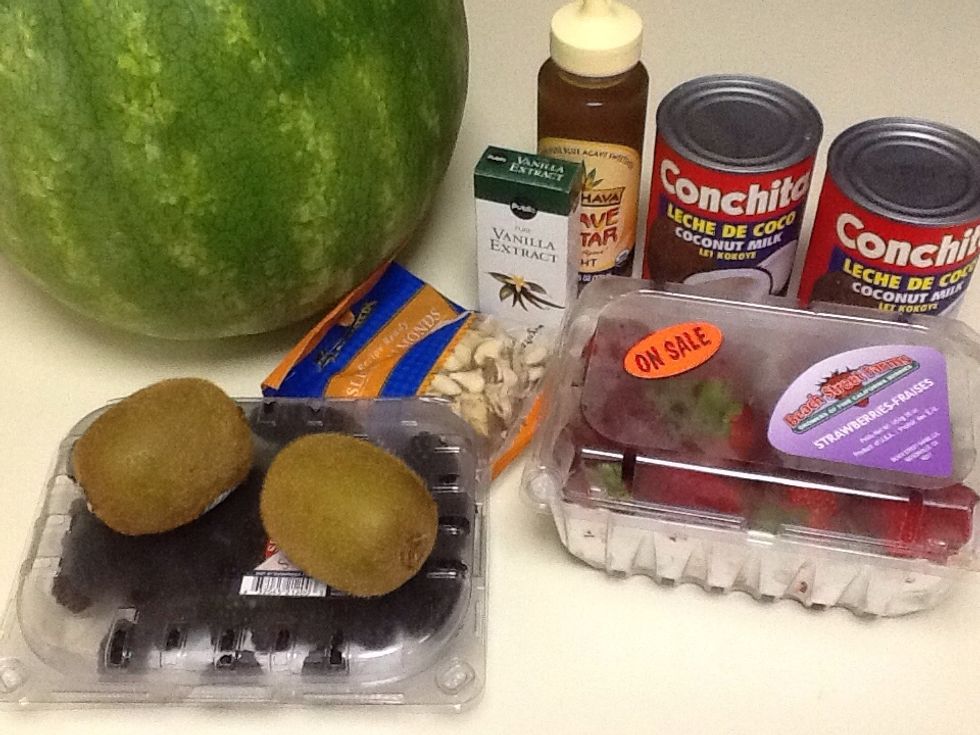 there is a way to make your own frosting but my friend and I both couldn't do it :) So disregard the cans of coconut milk, agave nectar and vanilla extract.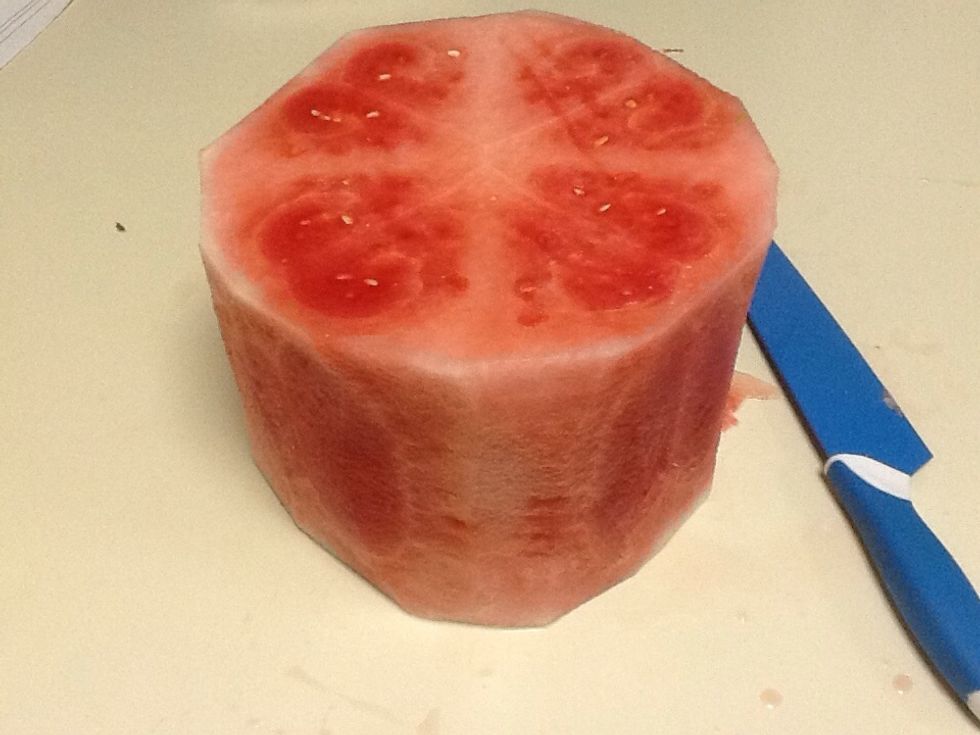 cut the top and bottom off the watermelon then trim the rind off and you'll have this. sort of looks like a cake :)
cut the watermelon into cake-like wedges. I cut it in quarters and then quarters again, giving me 8 pieces.
Using paper towels, pat dry the outside edges of each wedge. this will allow the frosting to stick.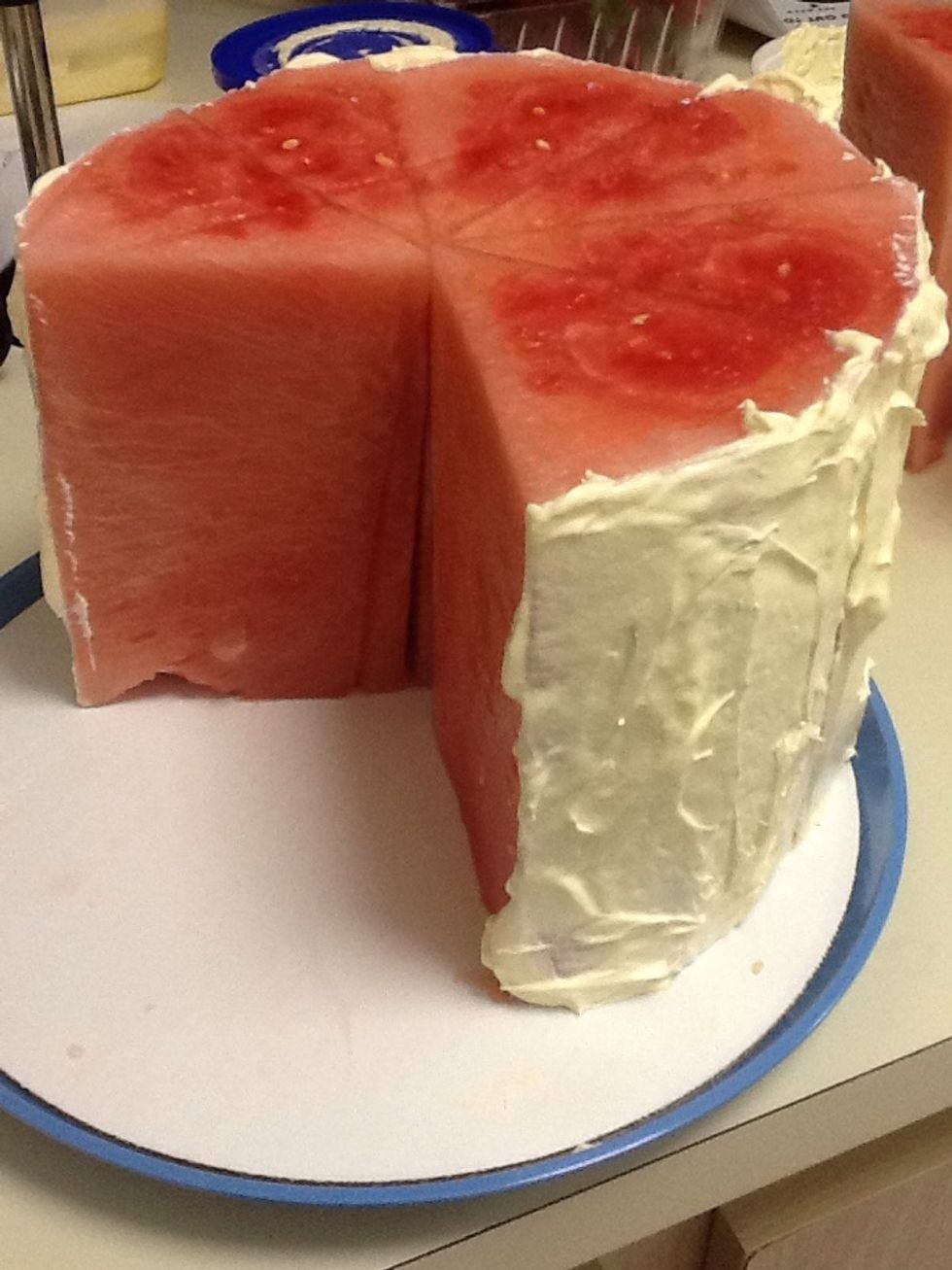 frost the outside of each piece and put it back together on a platter. continue frosting top and sides until you think it looks like a cake!
note: if you want to add the almonds, here's the place. after you frost each wedge, sprinkle or dip it in the almonds before putting it all back together.
I put the frosted melon in the fridge while I cut up the fruit. It helps firm up the frosting.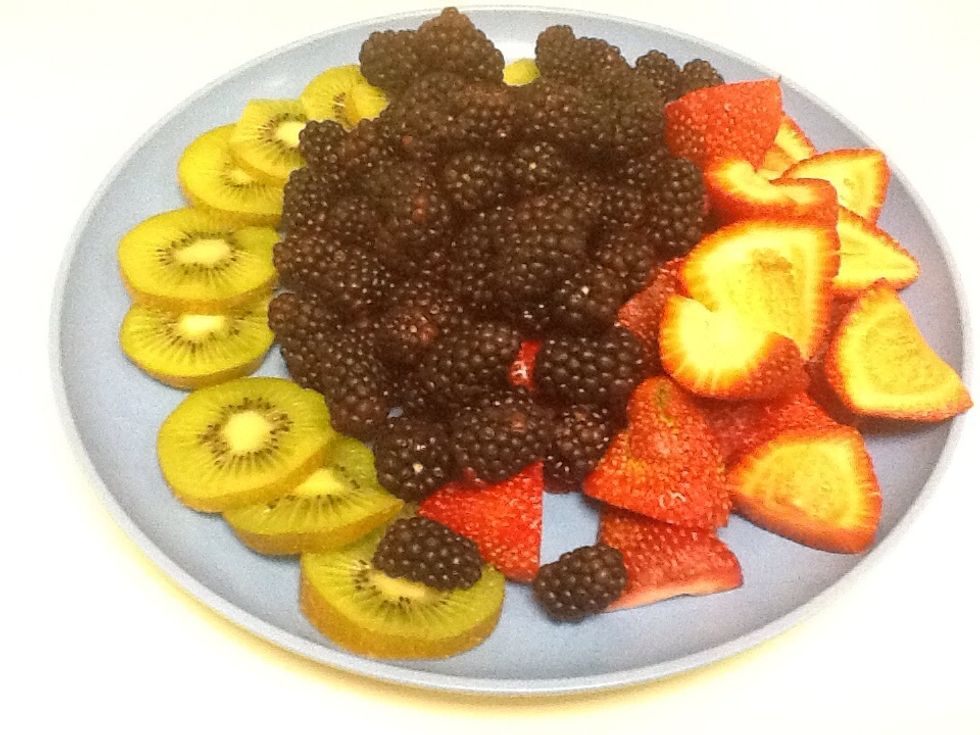 cut up whatever fruit you're going to use.
place fruit on your cake! put it back in the fridge till ready to serve.
note: the frosting and watermelon can be hard to work with but patience pays off. you also may want to let the frosting defrost a bit before slathering it on the melon.
1.0 watermelon
seasonal fruit
1.0qt Cool Whip frosting
1.0c sliced almonds