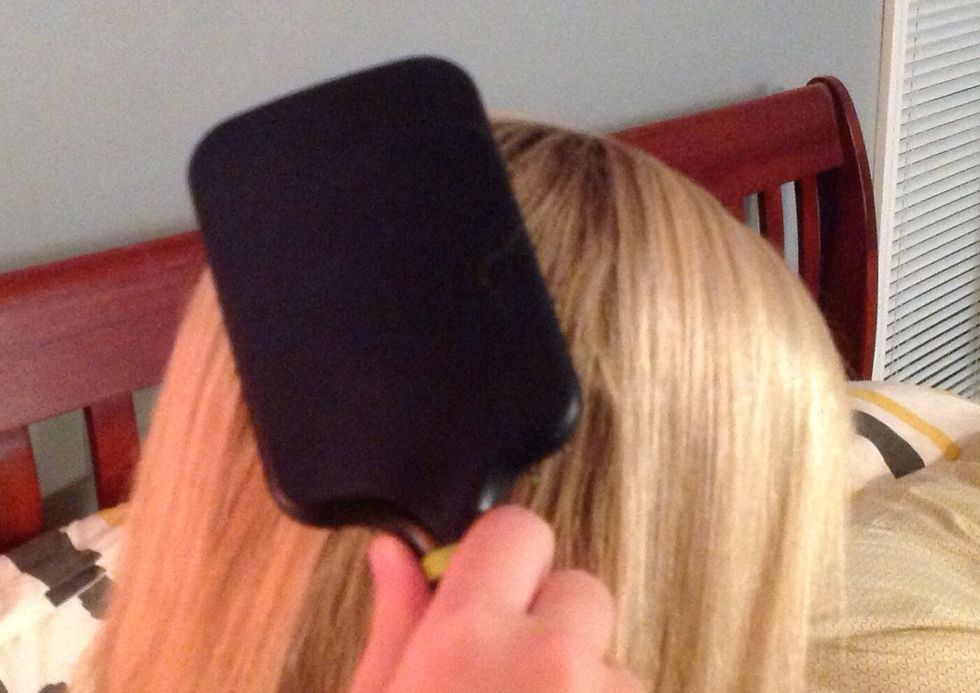 Brush hair until untangled.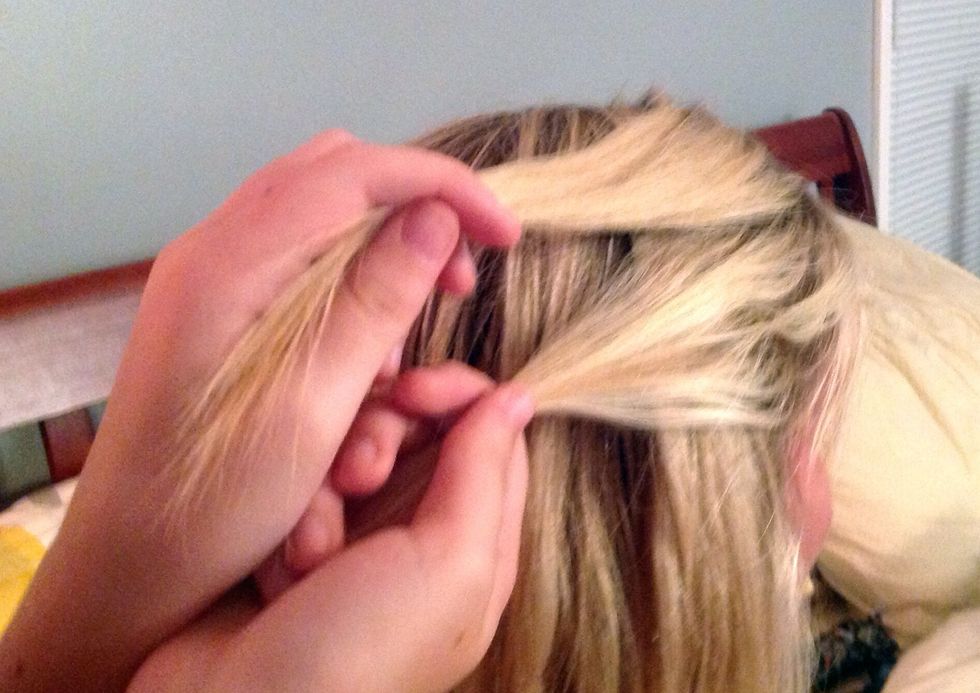 Take two strands of hair near the top of the head, but not too big.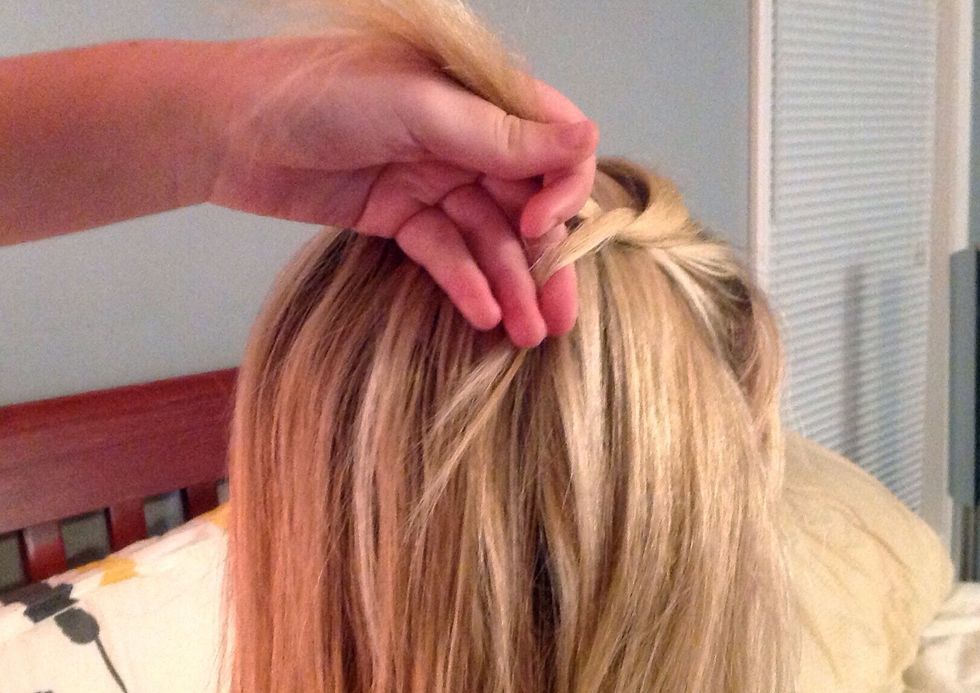 Twist the strands twice.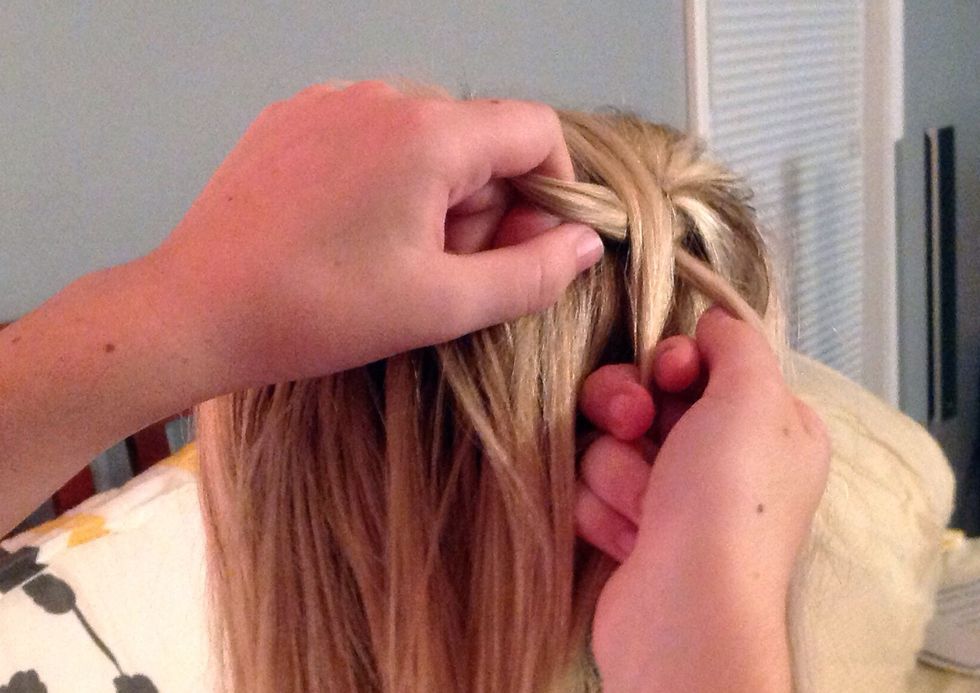 Place a third strand in between the first two pieces of hair.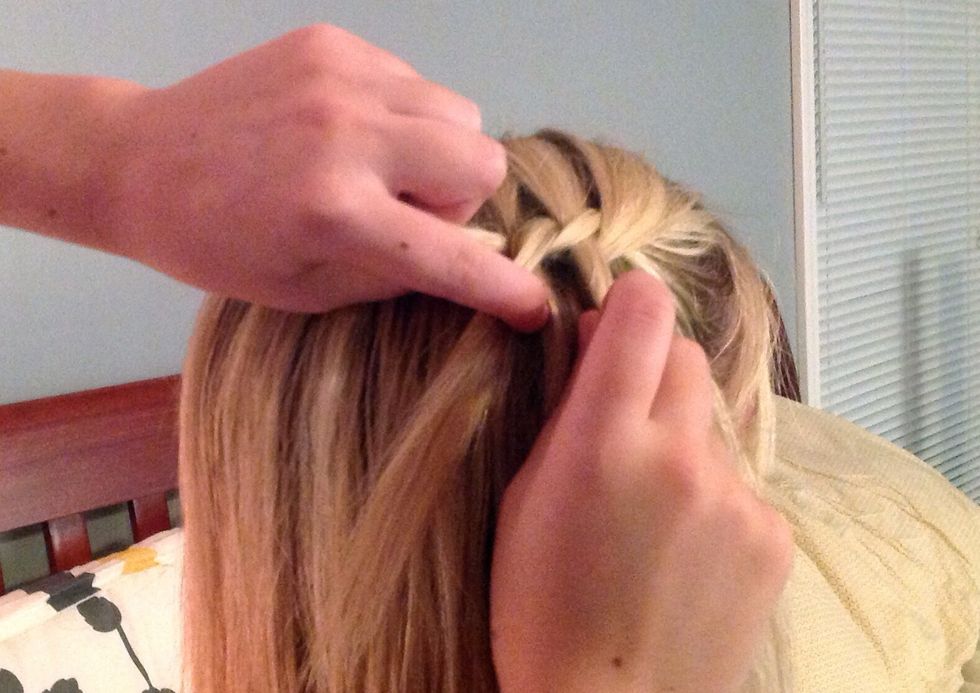 Take the first two pieces of hair and twist them once.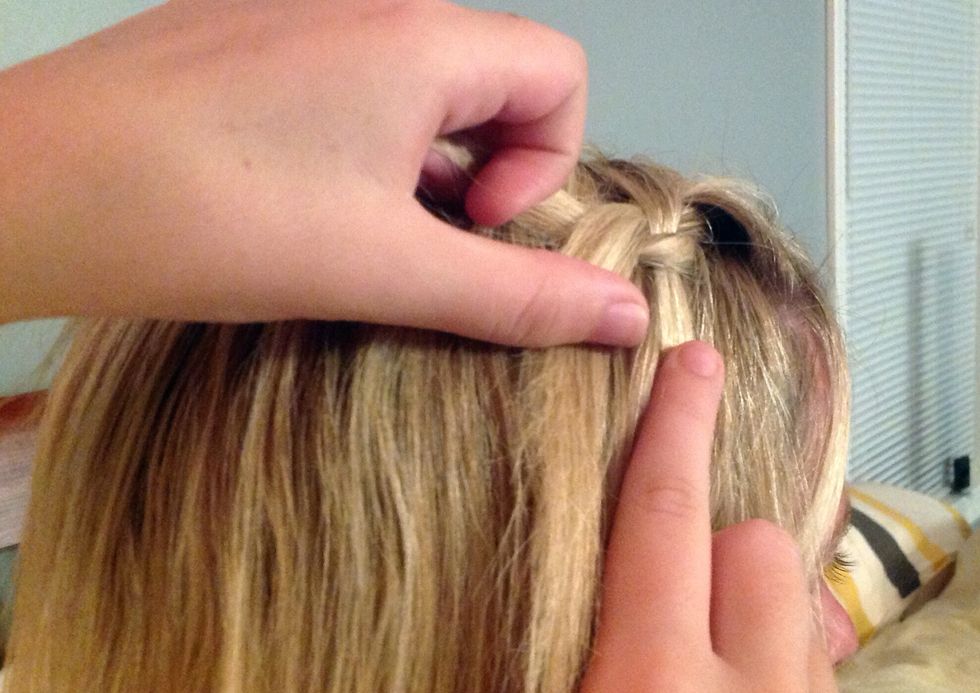 Look at the strands and make sure that the third strand is secure.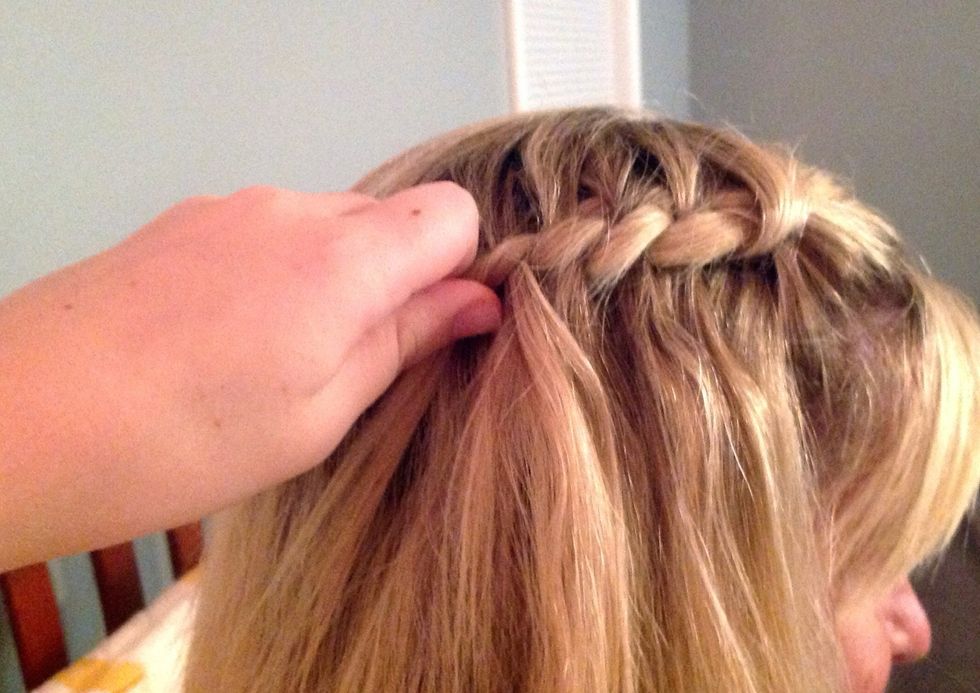 Repeat steps 4-6 until the braid is at the back of the head.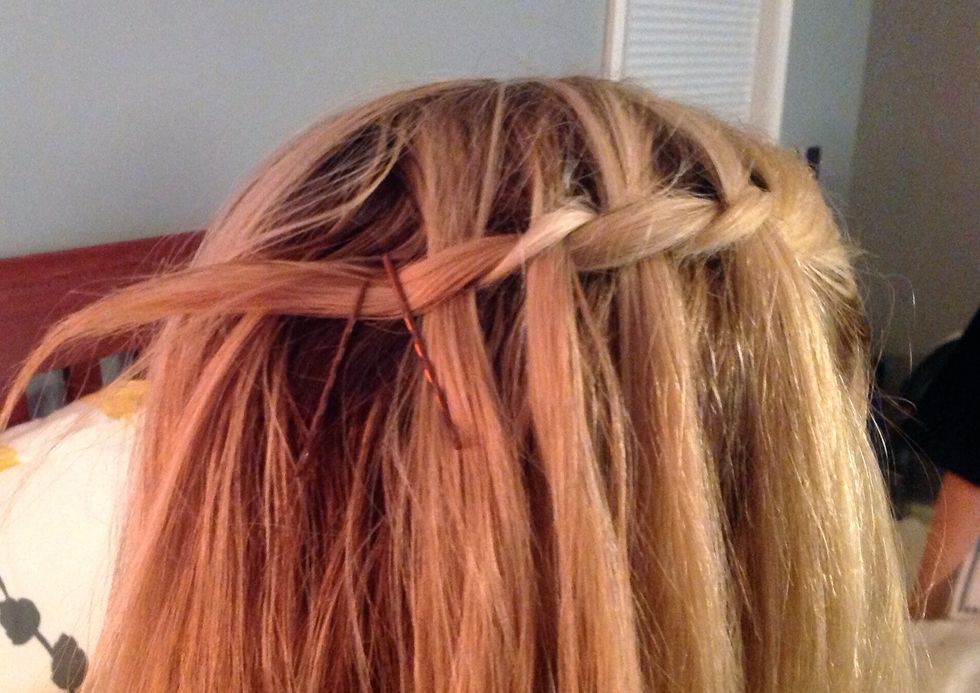 Take bobby pins and place near the end of the waterfall braid secure.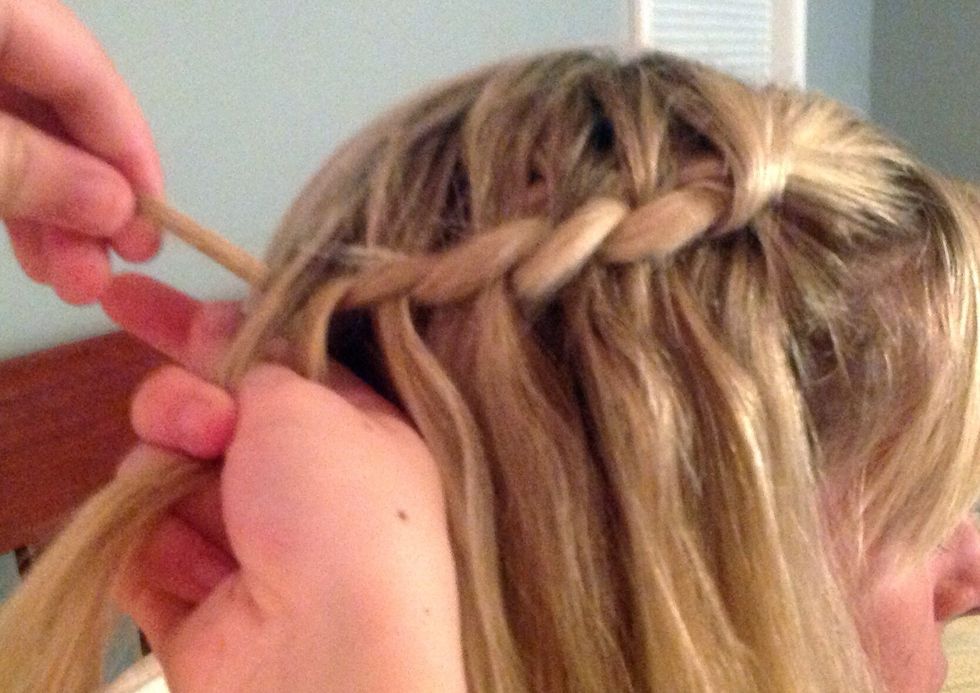 Pick up the first two strands along with another piece of hair.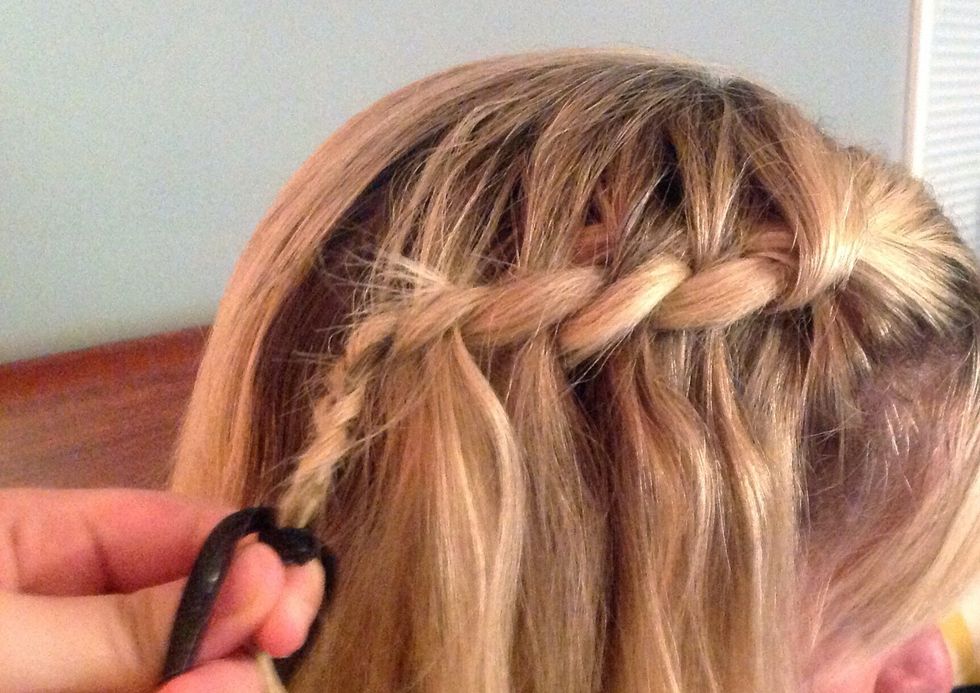 Do a normal three strand braid and tie together with a pony tail.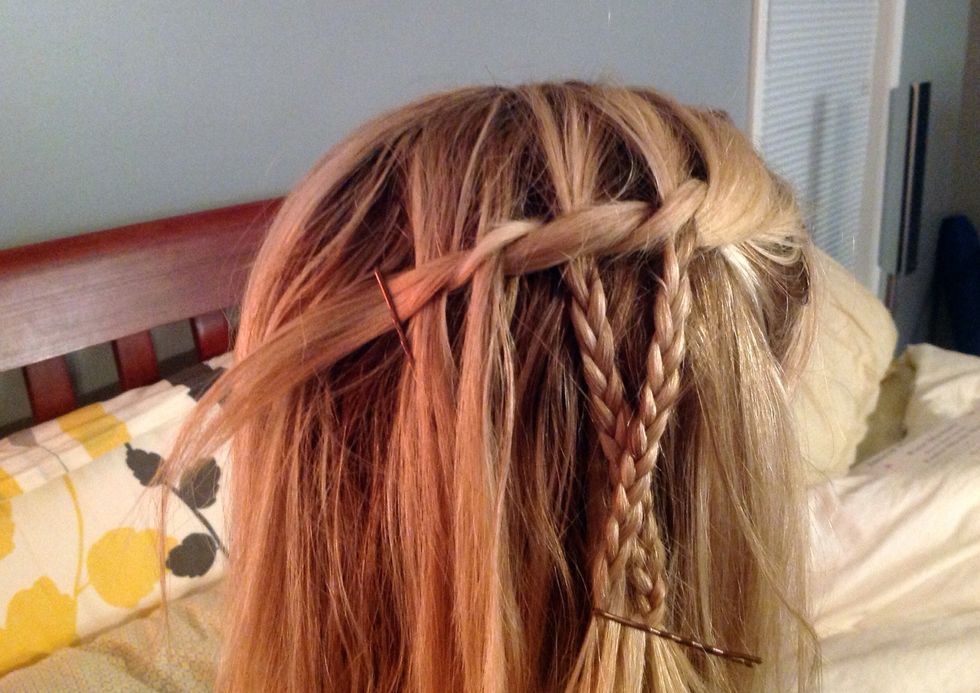 Some extra options to make the waterfall braid unique is to braid the little waterfall strands coming out of the braid.
1.0 hairbrush
1.0 ponytail holder
3.0 bobby pins