How to make a washi tape letter
A cute decoration for you bedroom door, your desk, or just a great gift for someone else!
47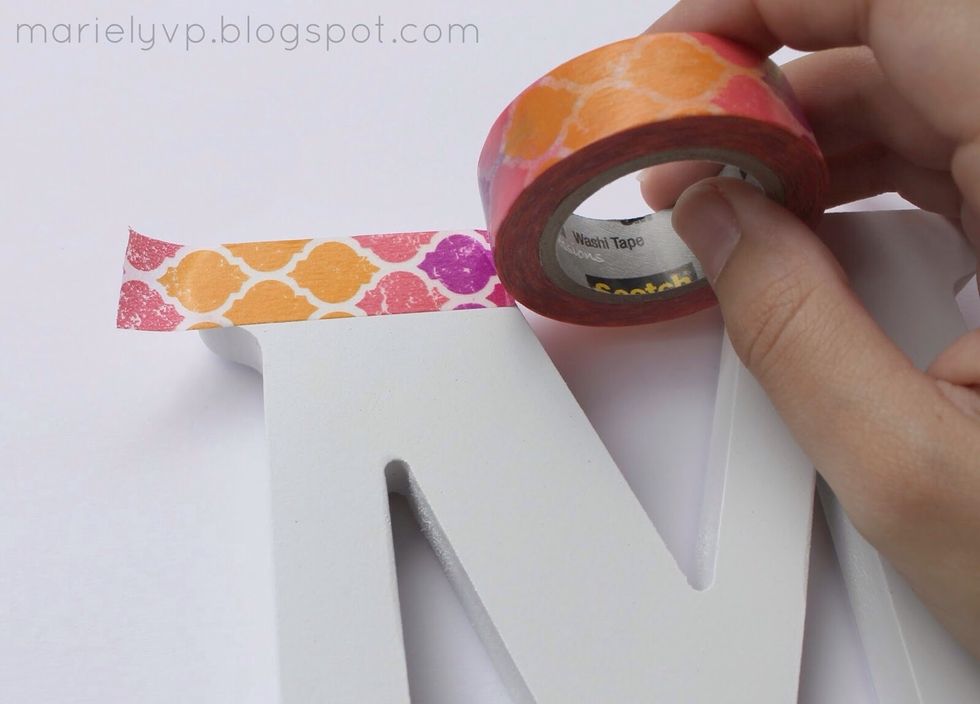 Start covering the letter with the washi tape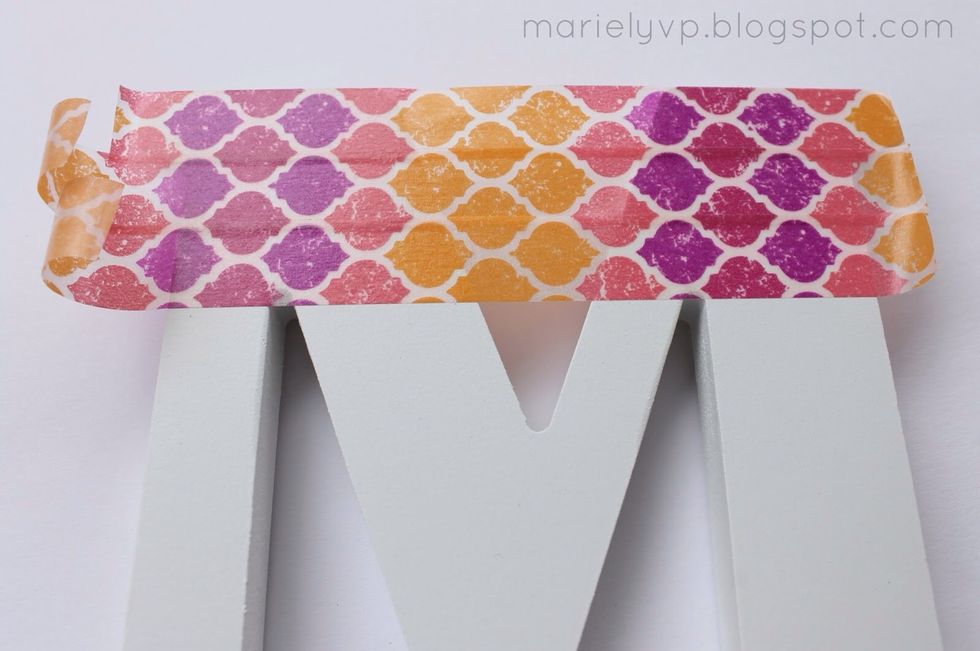 Keep covering the letter... you can use as many washi tapes you want!
Cover the entire letter with washi tape
Cut the excess of the washi tape with a x-acto knife or scissors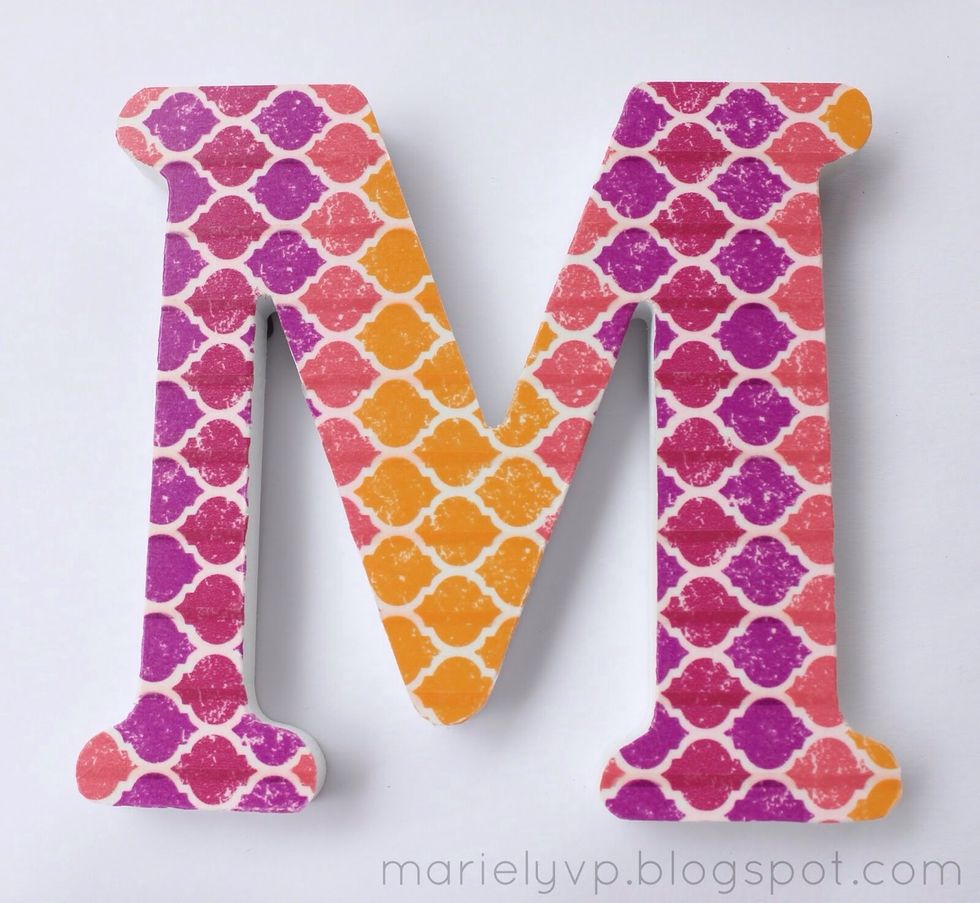 The results!
You can hang the washi tape letter on your bedroom door
or you can place it on your desk. This could be a great DIY gift!
My blog: marielyvp.blogspot.com If you have any question, you can email me at sensationalcreationspr@gmail.com or find me on Twitter @MarielyVP. Thanks!!
Washi tape
Wood letter
X-acto knife (or scissors)