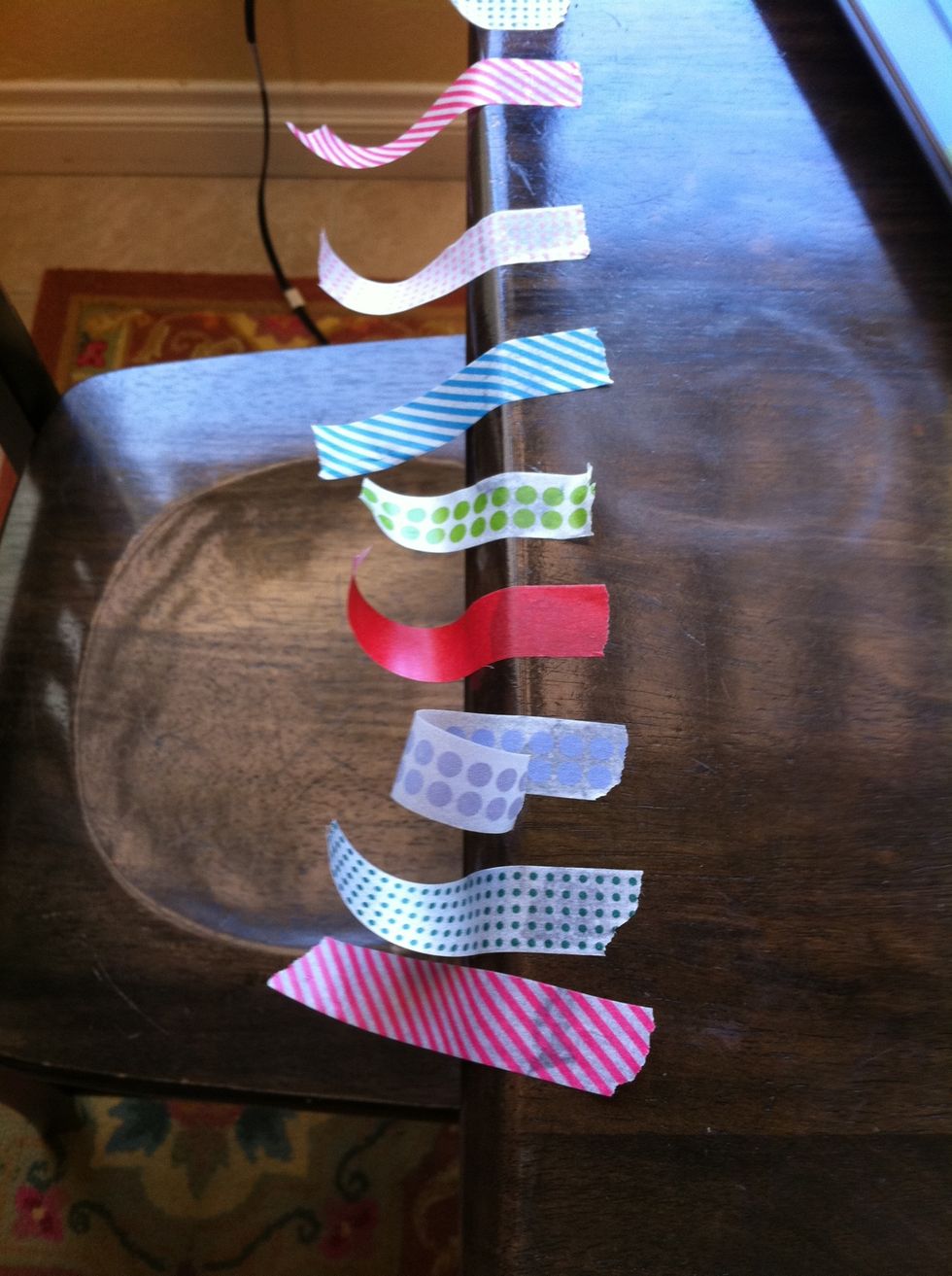 First tear off some Washi tape strips. I just stuck mine to the edge of the table until I was ready to work with them.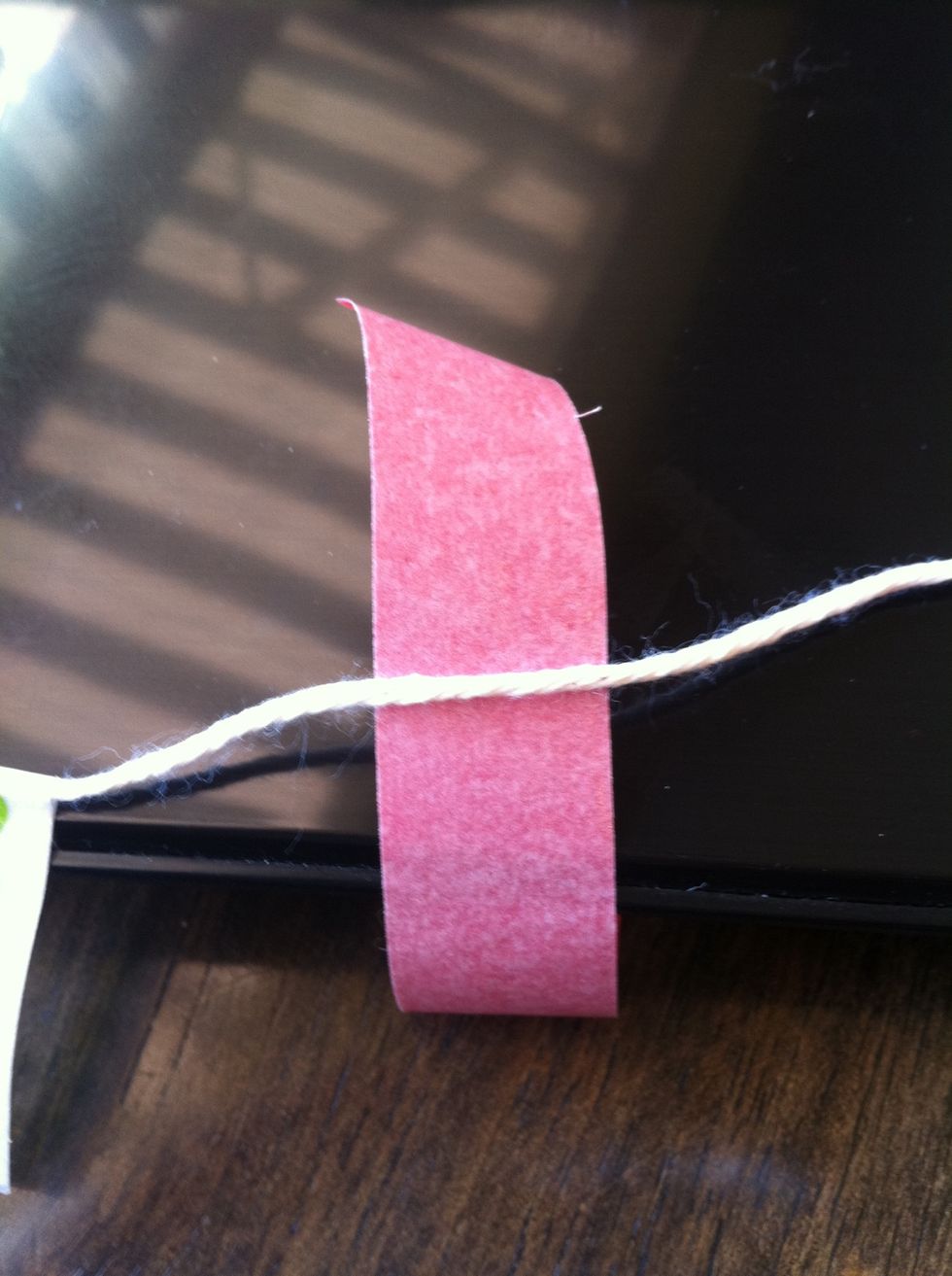 Then stick the tape to some twine...
...and fold over.
Eventually you will have something that looks like this.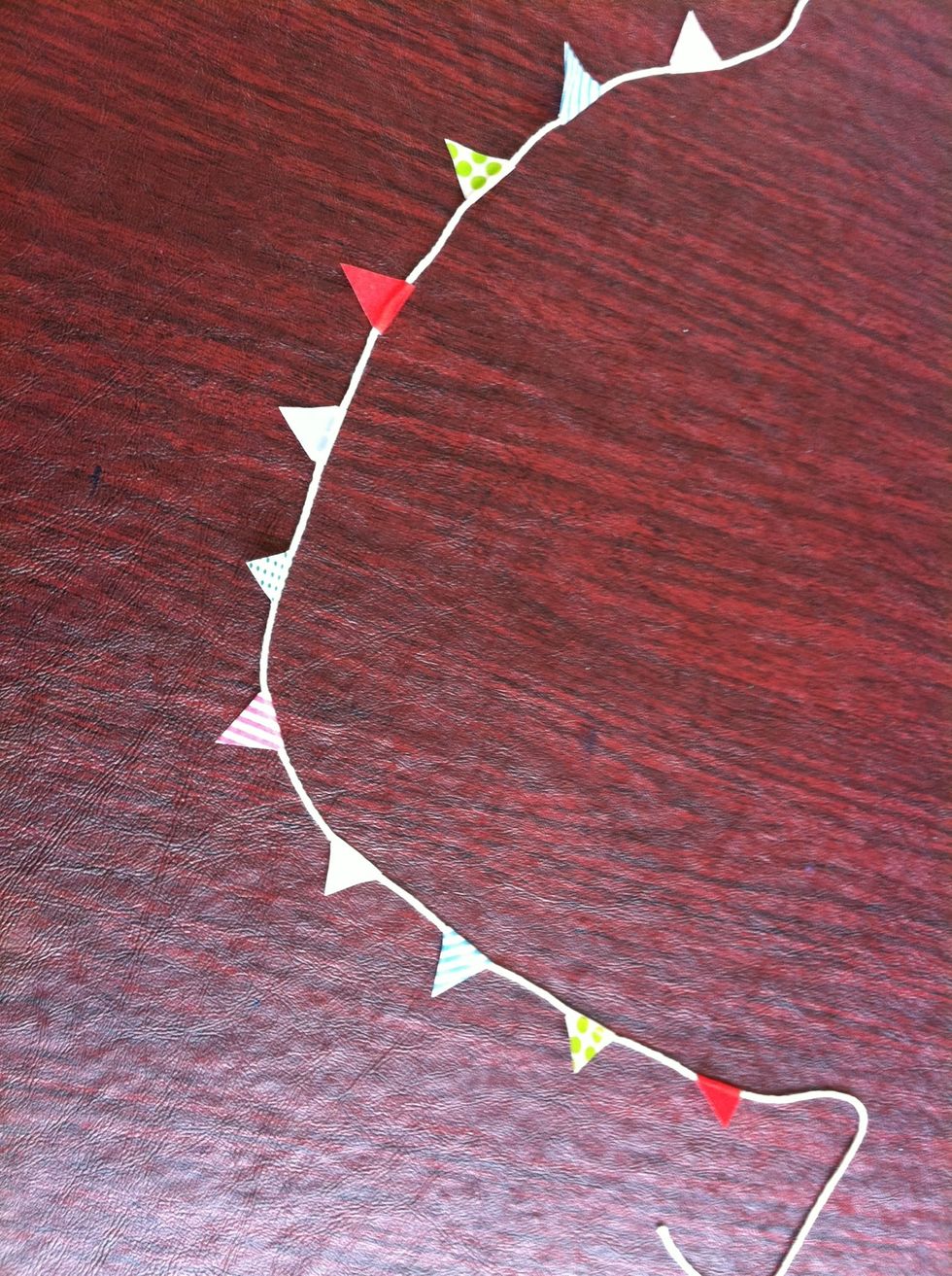 Then you cut your strips onto triangles. I find it's easier to start from the string and cut outwards.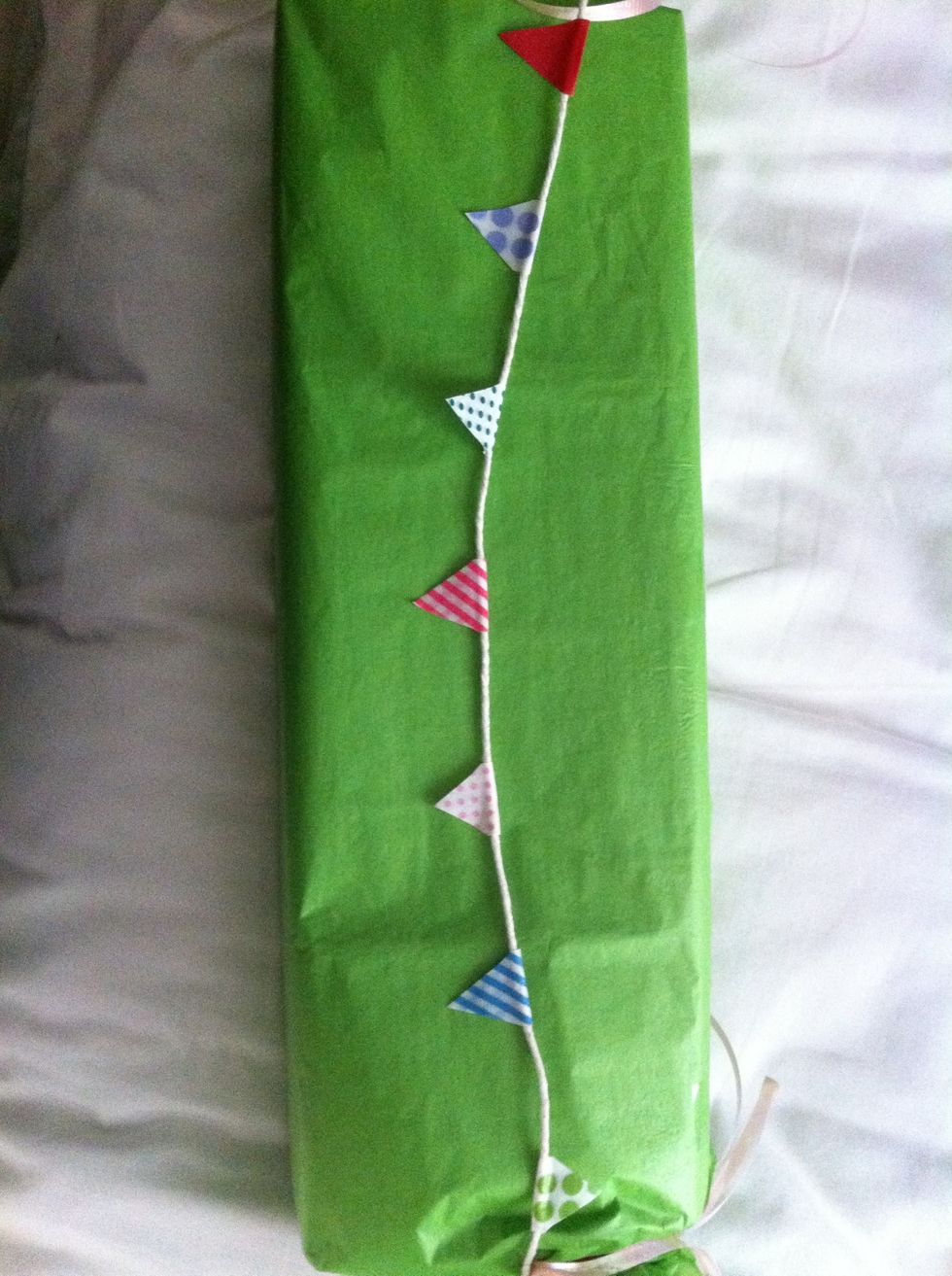 There are so many things you can do with a Washi tape bunting.
I used mine to decorate this gift.
The creator of this guide has not included tools