Make a Washable Travel Pouch for a Toothbrush
29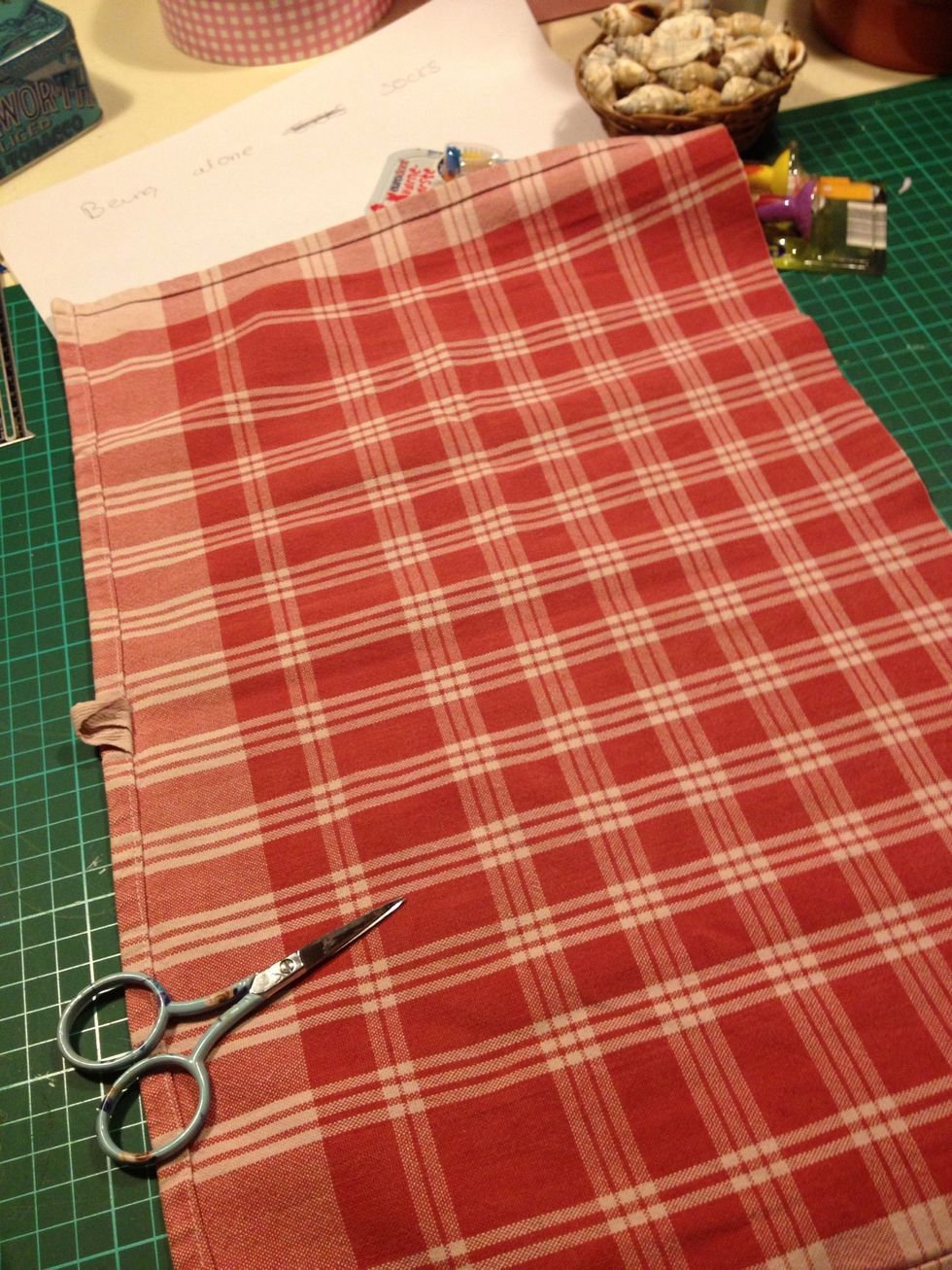 I want a pouch for a toothbrush that can washed. I had this tea towel with a big stain on it that I could not get off, so I'll use the unstained bit for the pouch.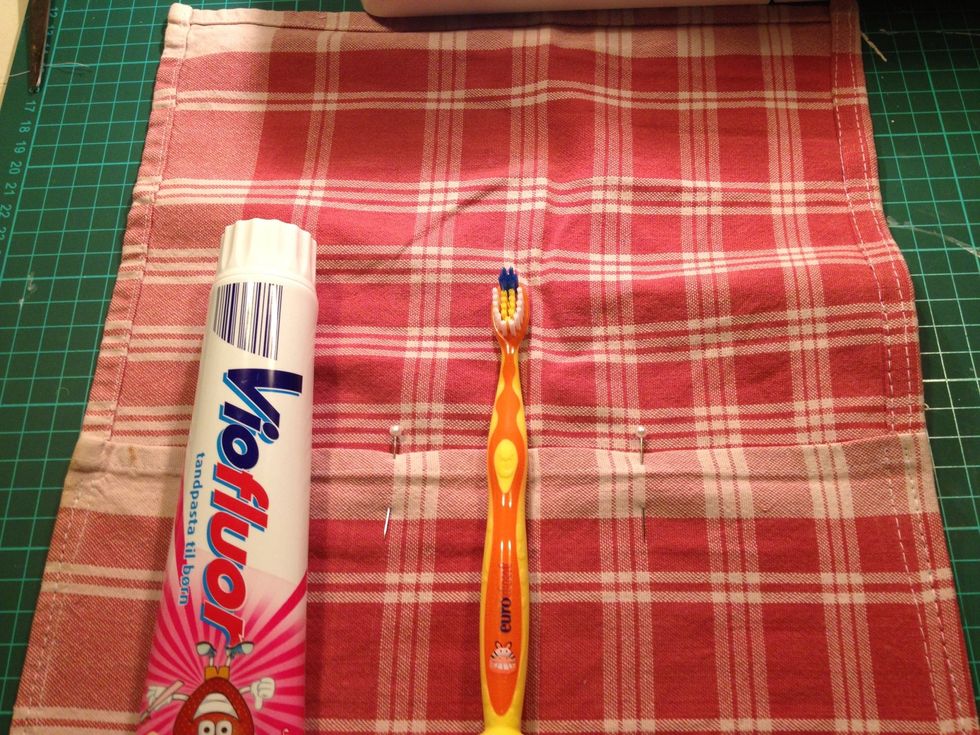 This is going to be a small gift for a little girl, so she can bring her toothbrush to kindergarten.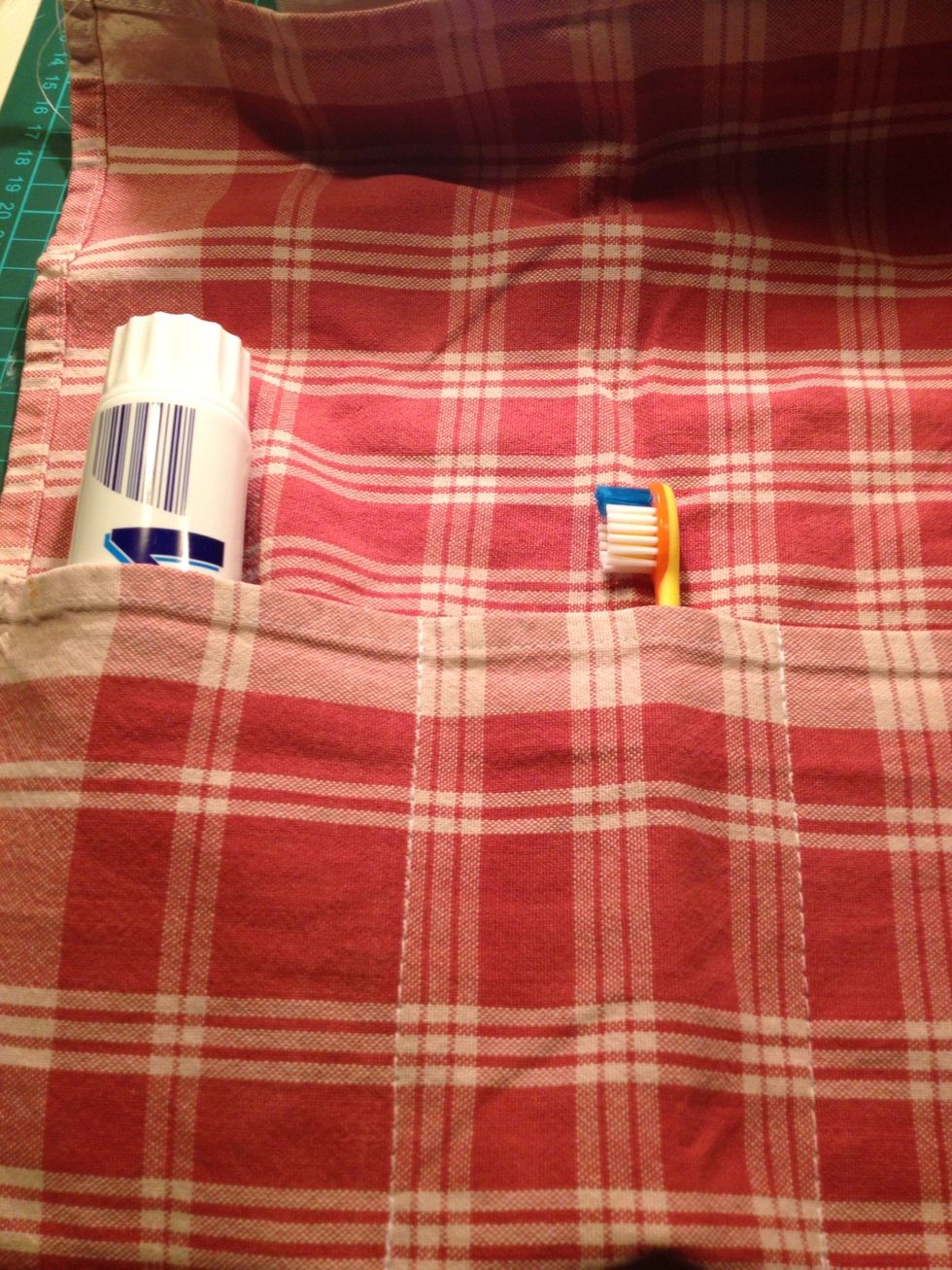 There are 3 pockets, the extra one can be used for 'I don't know'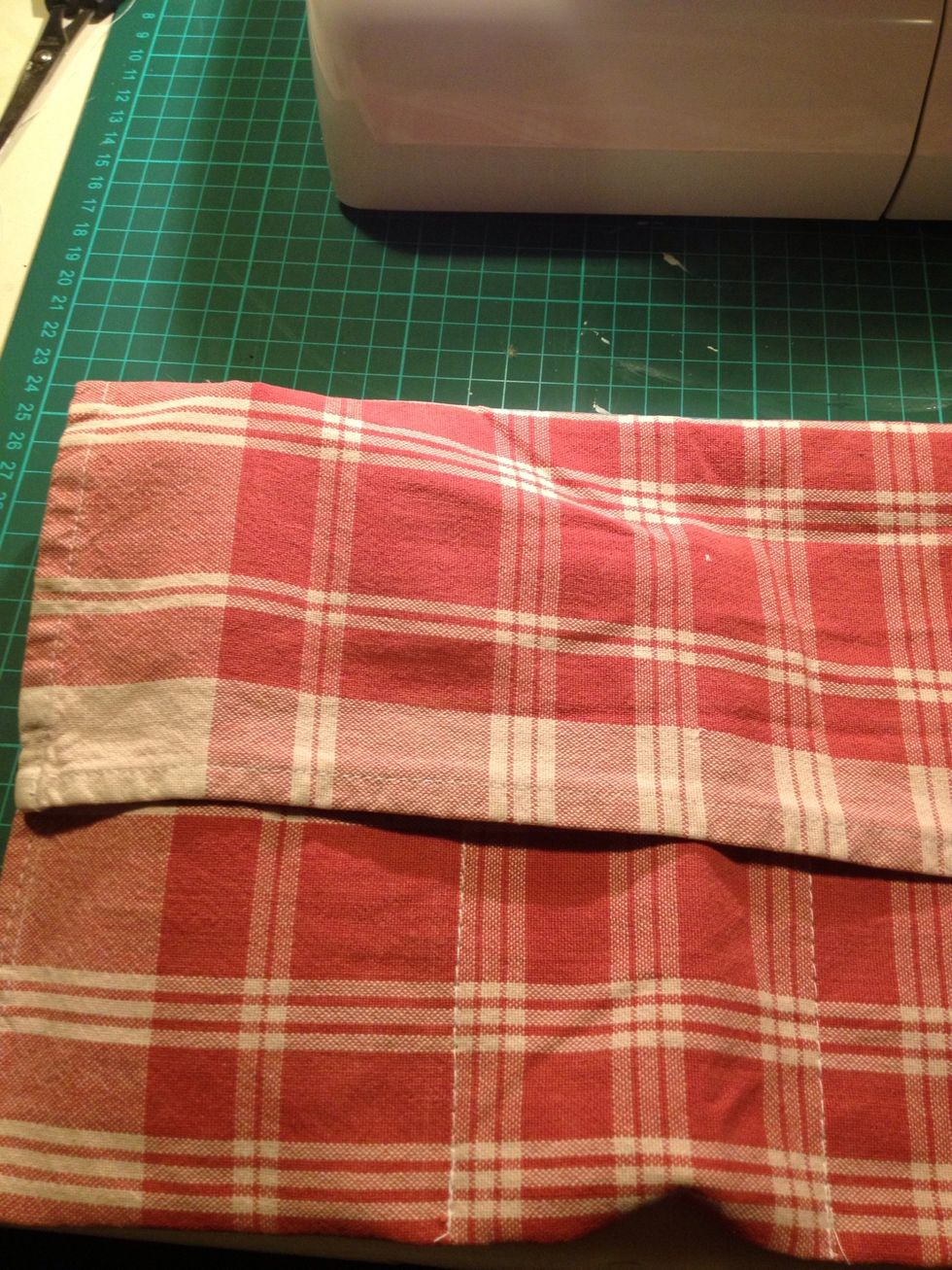 The top piece folds over to avoid things falling out.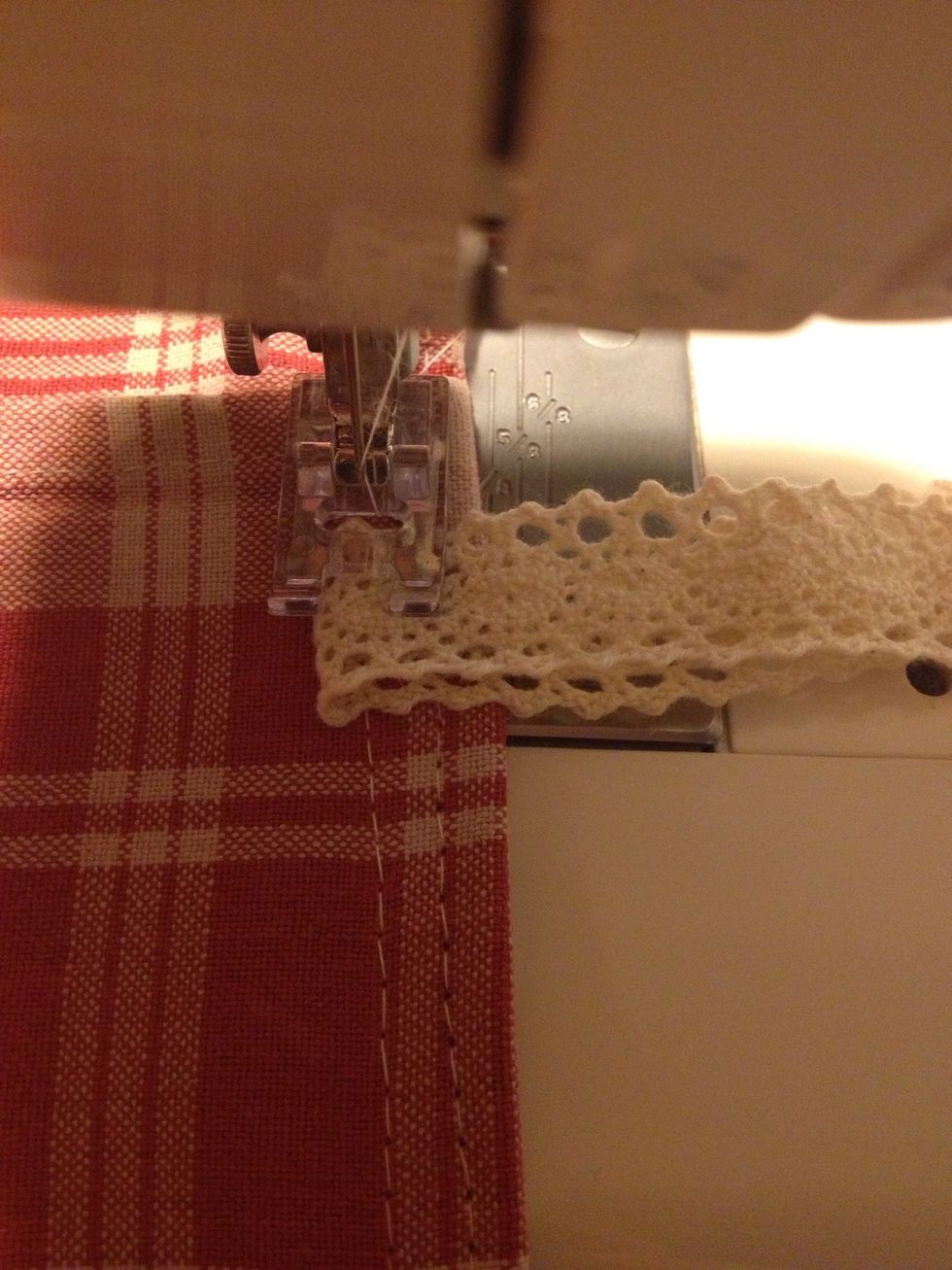 A piece of lace is going to be sewed on so you can tie it around the pouch. Here it is being sewed on to the inside first. The longest end is at the top of the folded lace.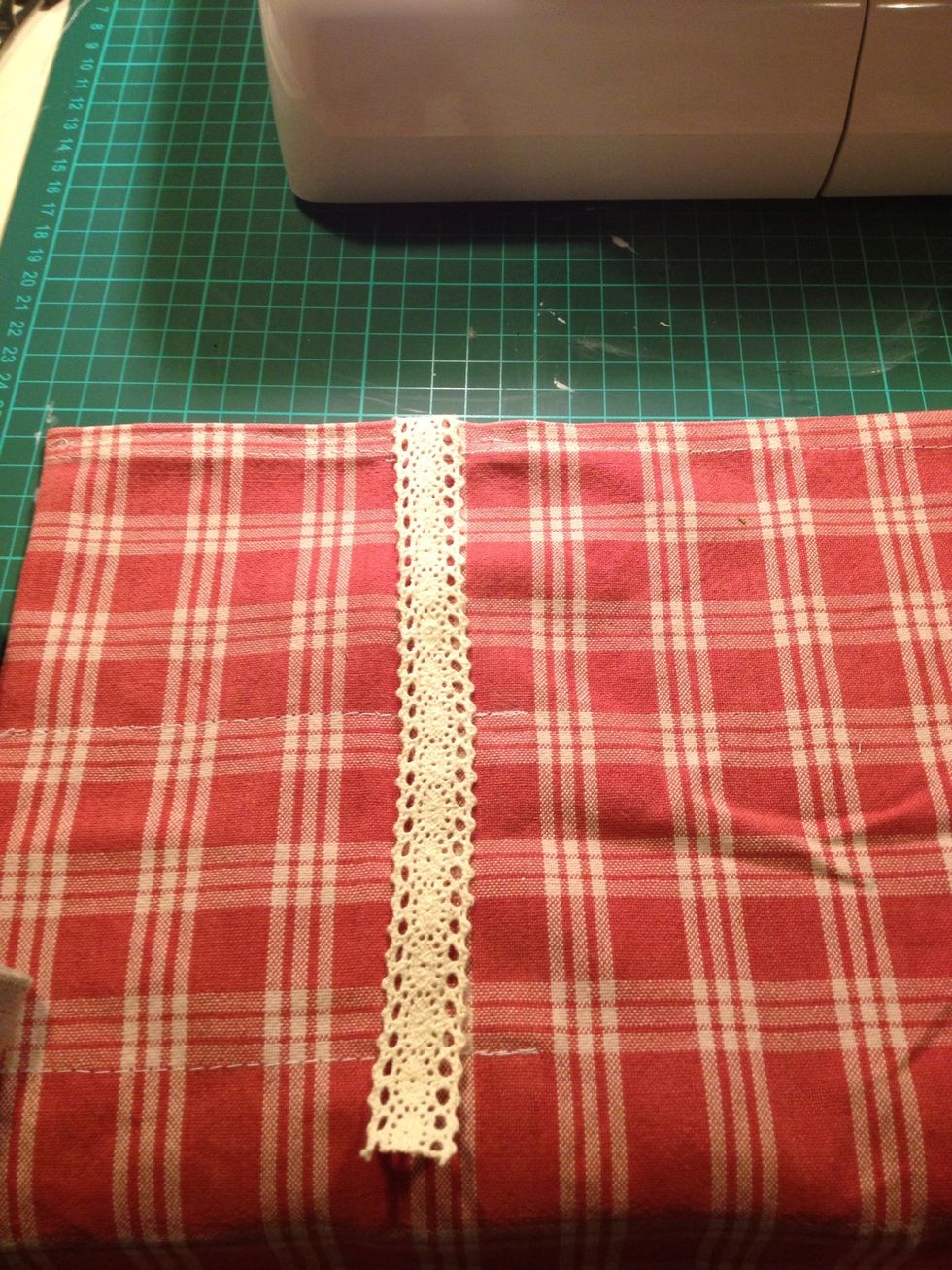 I sewed the short end of the lace onto the front also to make it easier to tie.
Done. The lace is also cotton so the pouch can be washed.
1.0 Old tea-towel
1.0 Pair of scissors
1.0 Sewing machine
1.0 Piece of lace