How to make a wall hanging w/ the swirlydoos february kit
Make a Wall Hanging W/ the Swirlydoos February Kit
13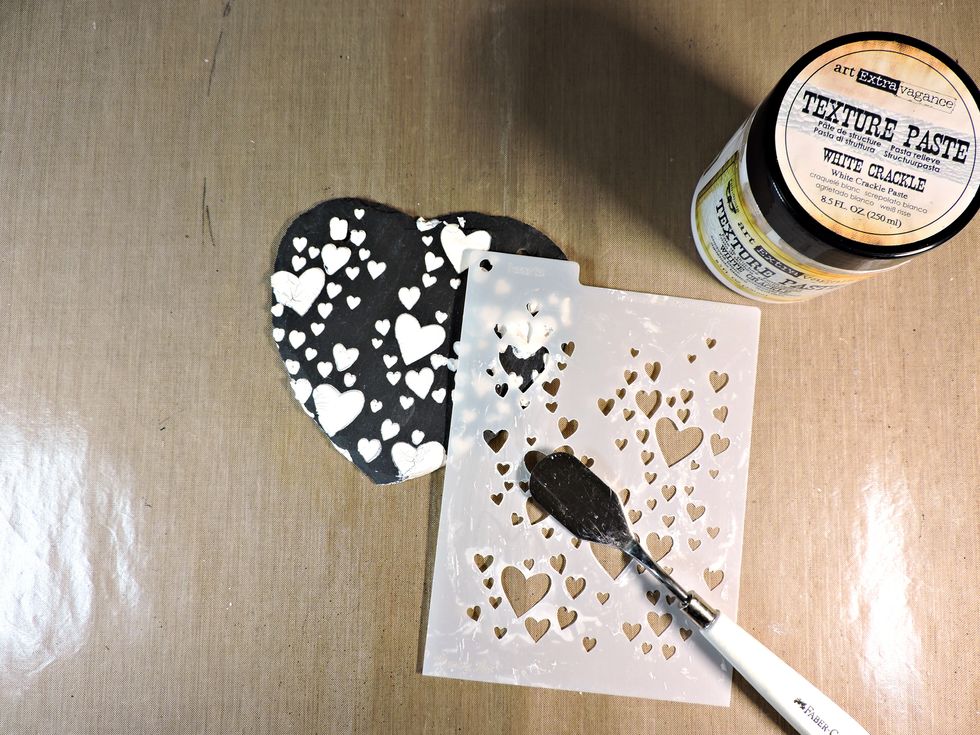 Remove the jute hanger from the slate heart. Using a stencil with a small, busy pattern, apply texture paste. I use a crackle paste for the resulting cracks, but any kind will do.
Use the same stencil around all 4 sides of the 8 x 10 canvas and on 2 adjoining sides of the smaller ones. (You don't need to do the other sides; they'll be hidden.)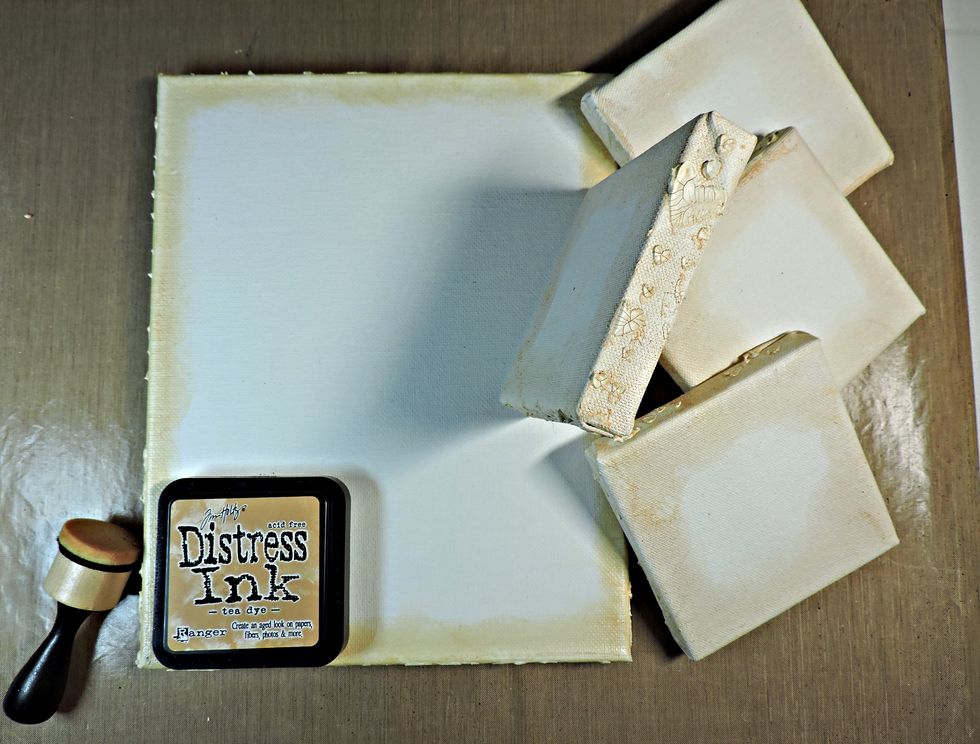 Using an applicator, rub the Distress Ink around the sides and then around the borders of all canvas pieces. Rub the sides very lightly with a baby wipe over the stenciled images.
Mark off a 4" length on the left side of the Quilted paper, using the "gem" as the center.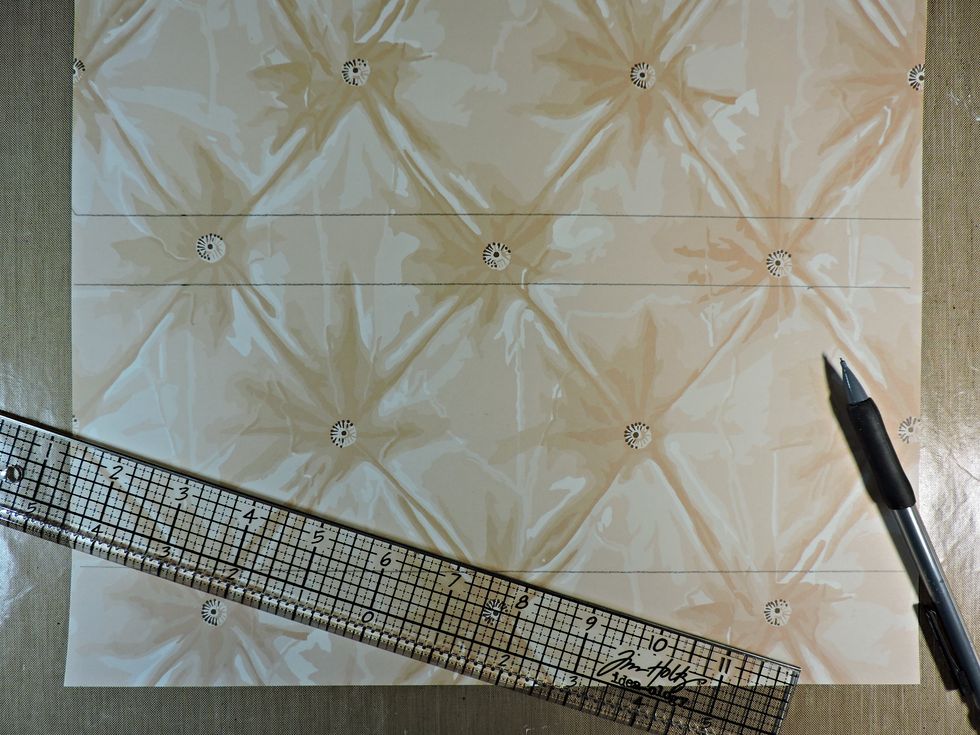 Repeat on the right side; cut along penciled lines. Cut each of the 4" pieces into squares, again using the "gems" as the center.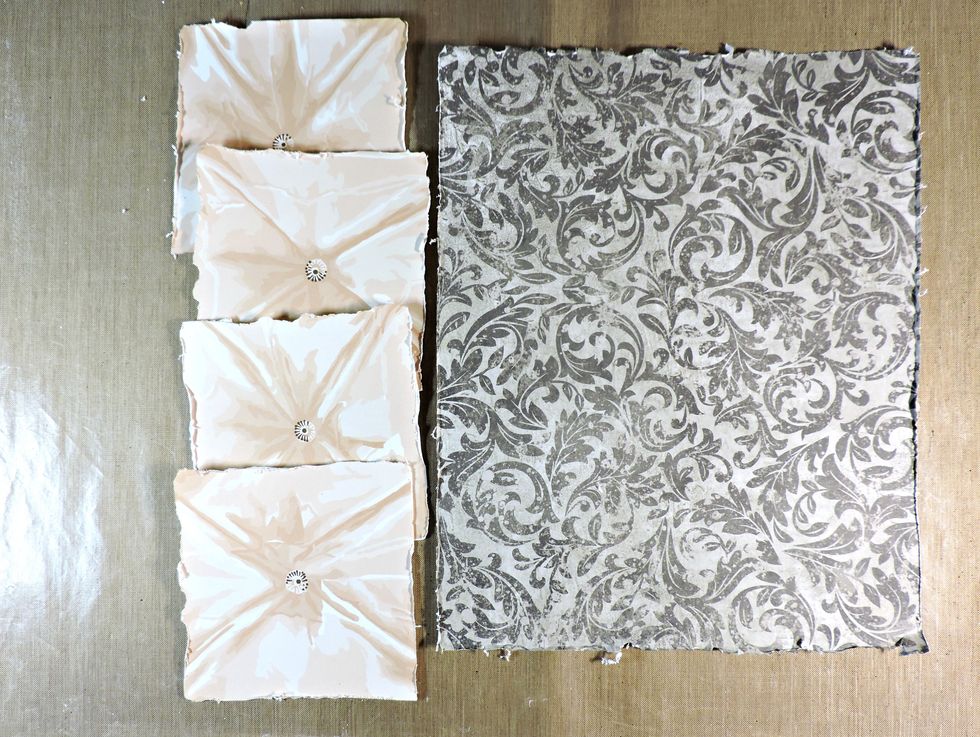 Cut a 8" x 10" piece from the Relationship paper. Heavily distress the sides of all of your papers.
Adhere the paper to the canvas, using Matte Gel.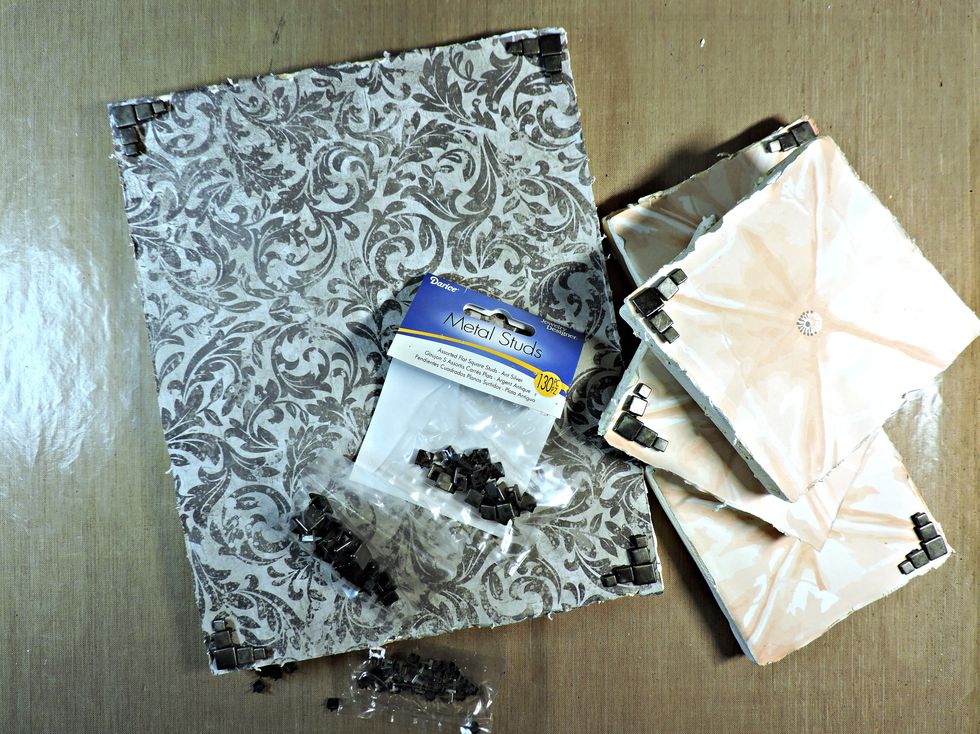 Apply the metal studs to all 4 corners of the large canvas & the outside corner of each of the small pieces. Do this a bit unevenly; remember - we're going for a rustic look.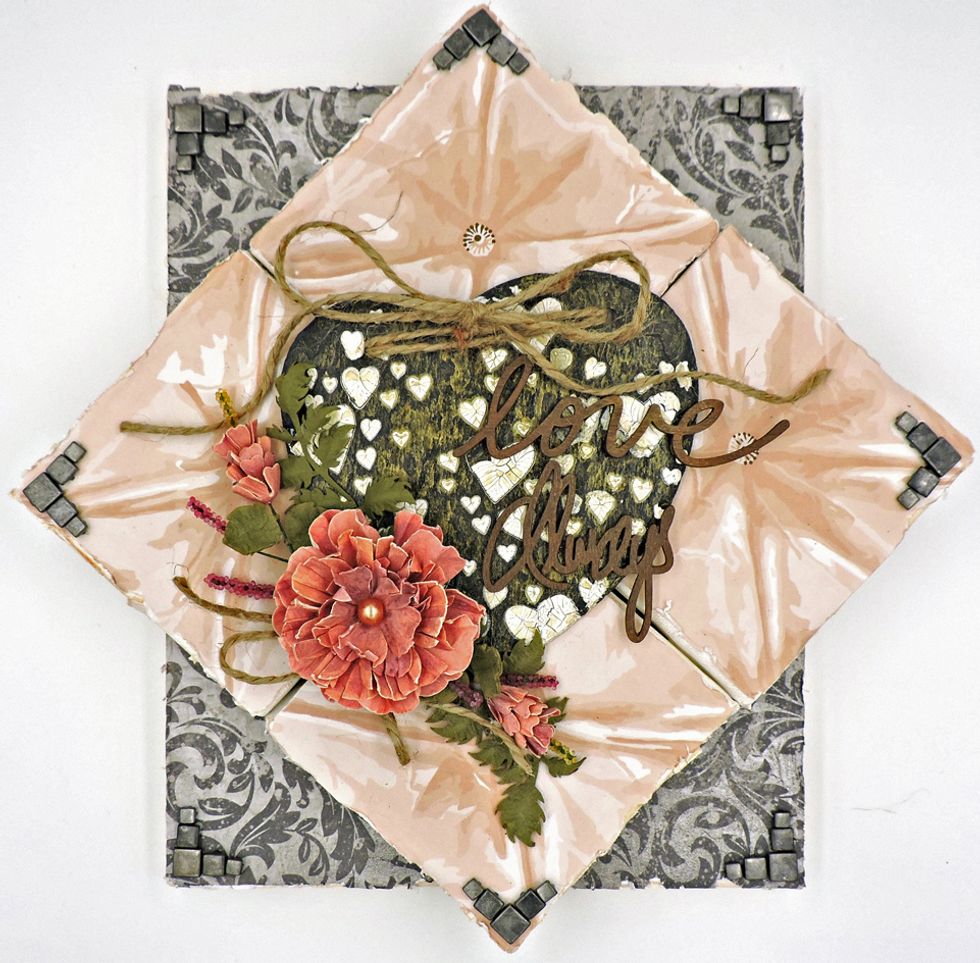 With Matte Gel, adhere the squares together to form a large square, then turn to form a diamond shape; adhere this to the larger canvas. (I forgot to photo this step; but this gives you the idea.)
Ink the wood pieces with Chalk Edger.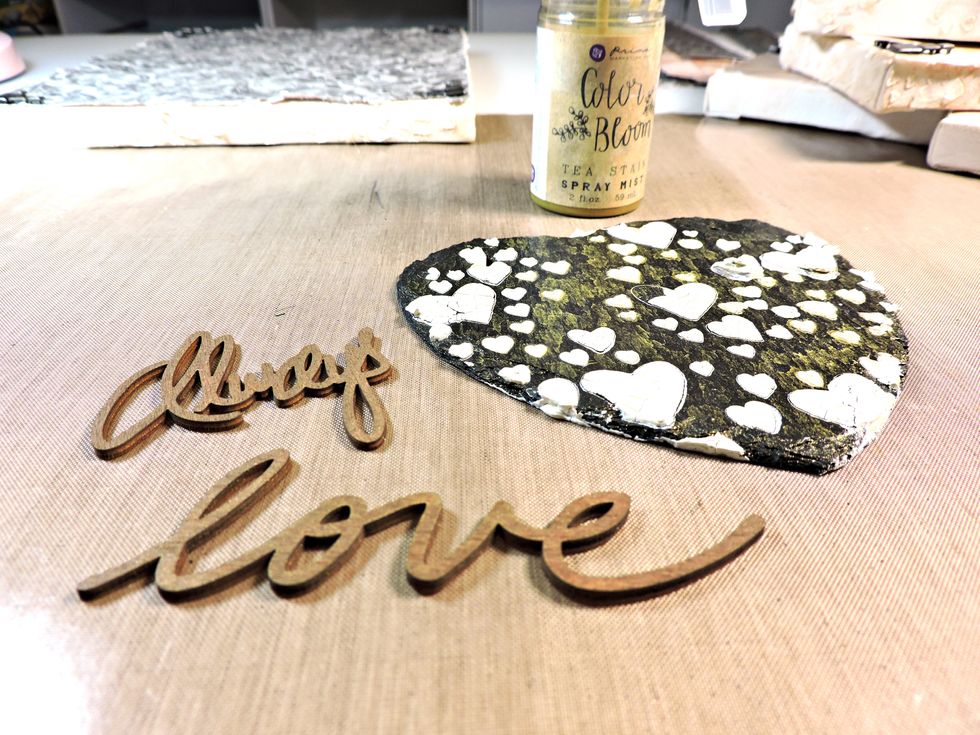 Heavily spray the words and heart with Color Bloom mist. (Tip: You can speed up the drying process with your heat tool, but be careful - the slate gets hot and takes a few moments to cool down.)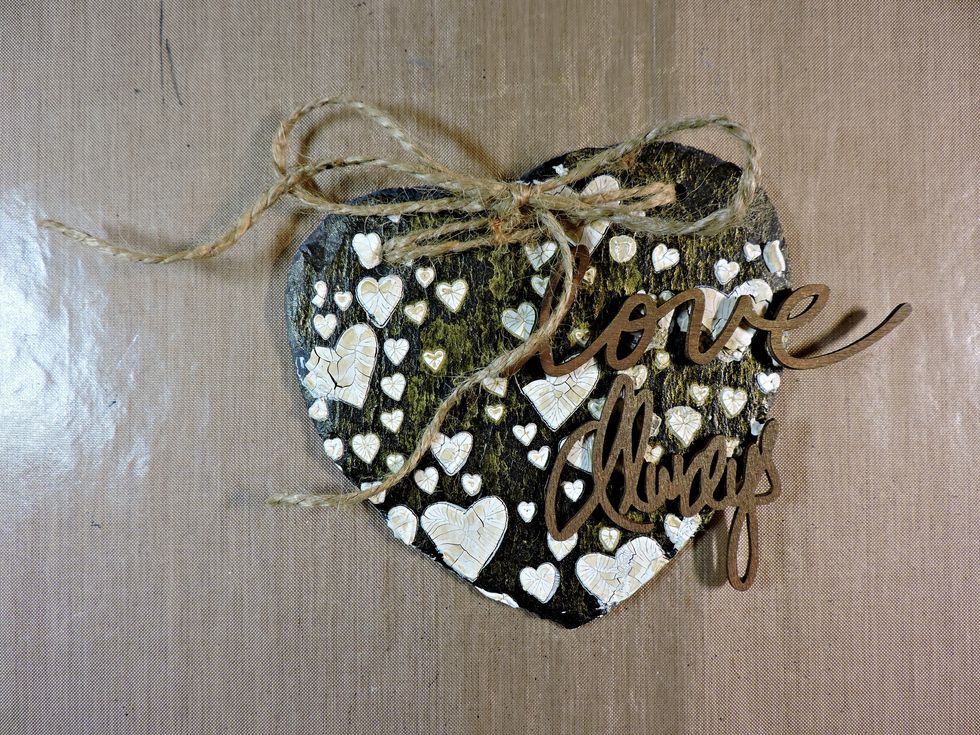 Thread 1 yard of jute string through the holes twice; knot and tie a bow. Adhere the words to the right side with Matte Gel.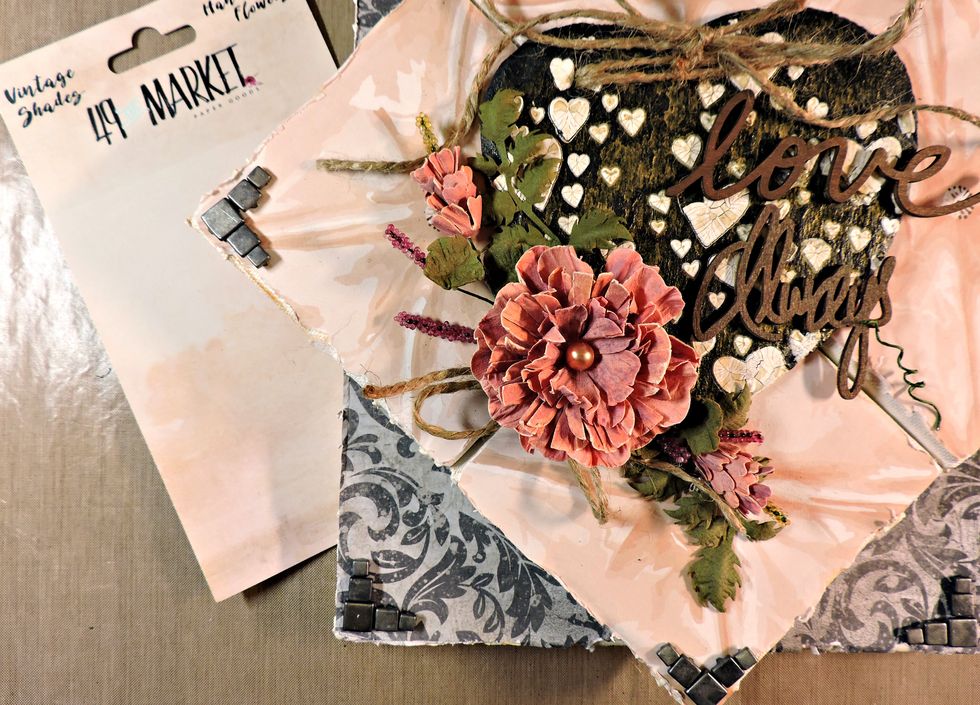 Arrange one of the large flowers and the leaves and stems from the 49 & Market package; adhere with Matte Gel. Tie the remaining 12" of jute into a bow and place on the side.
And it's done - a quick and easy wall hanging! Check out swirlydoos.com. Mention my name (Peggy) and you'll receive 10% off your first kit, AND a 30% off coupon your purchase in the Swirlydoos store!
1.0 Swirlydoos February 2017 Main Kit
1.0 8" x 10" Canvas
4.0 2" x 2" Canvas
1.0 Stencil
Texture Paste
Tea Dye Distress Ink Pad
Rusty Bucket Chalk Edger
Tea Stain Color Bloom Mist
Transparent Matte Gel
4.0ft Jute String