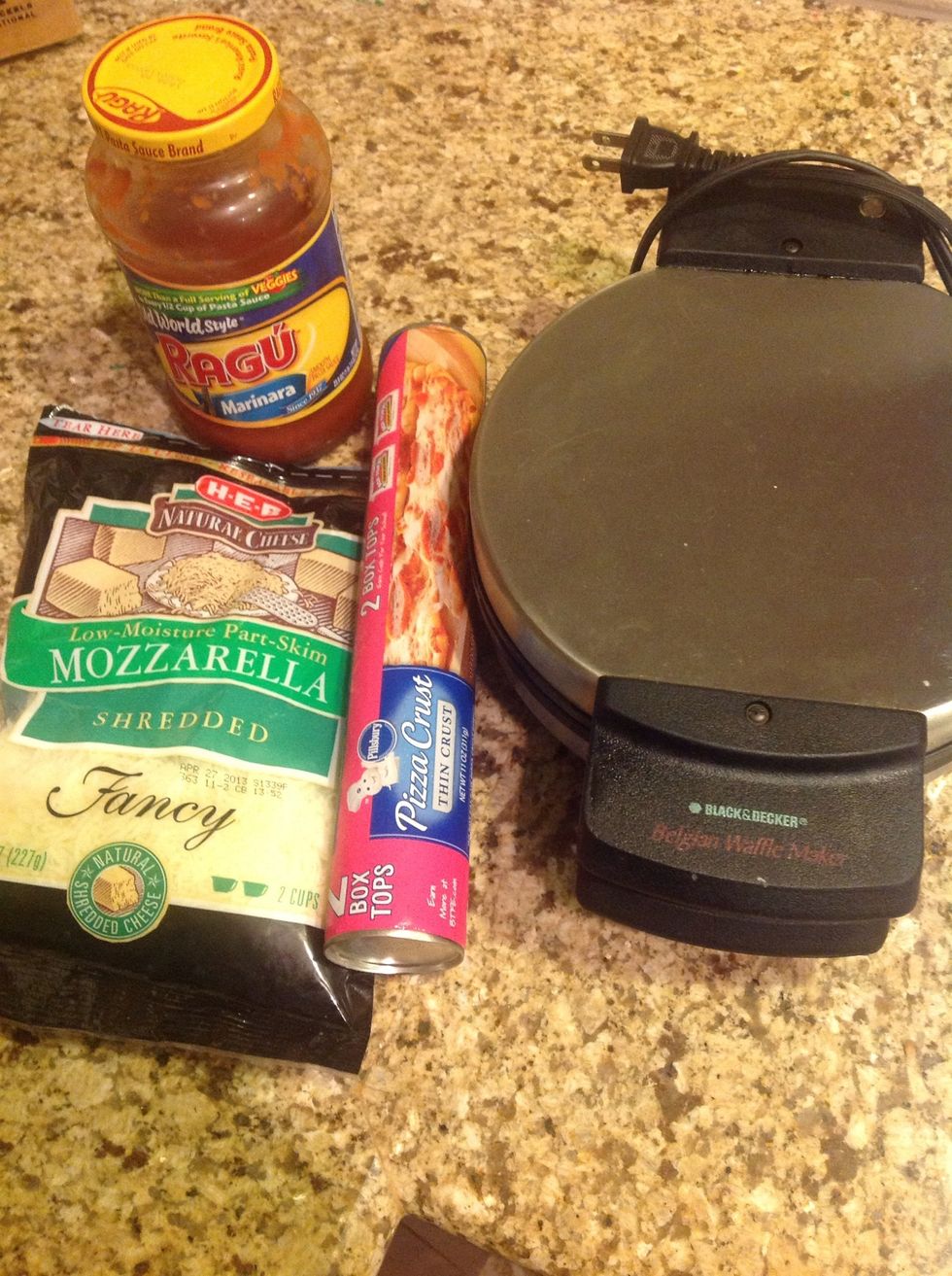 Gather supplies. Plug in waffle maker.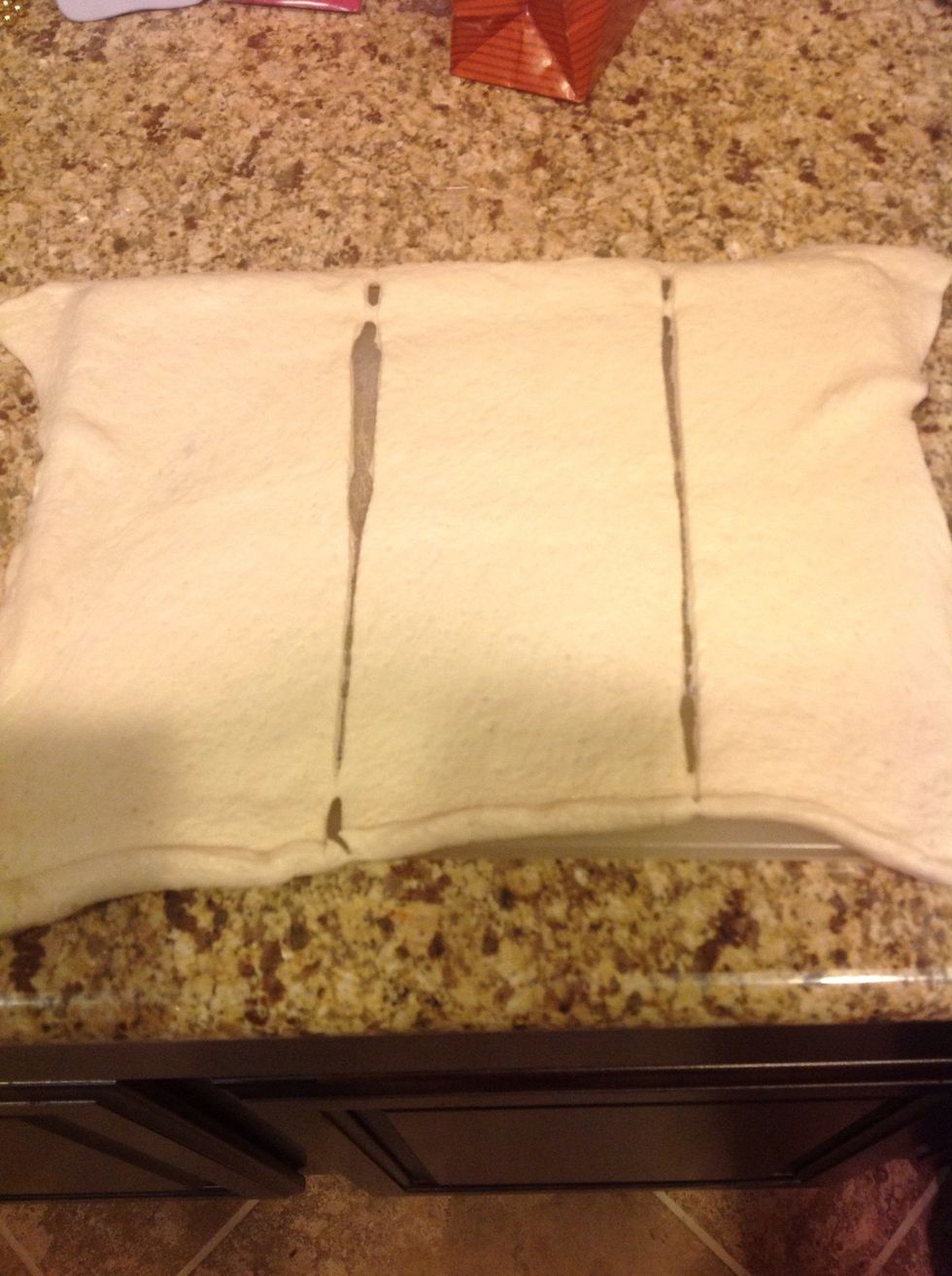 Cut the dough into 2 or 3 pieces.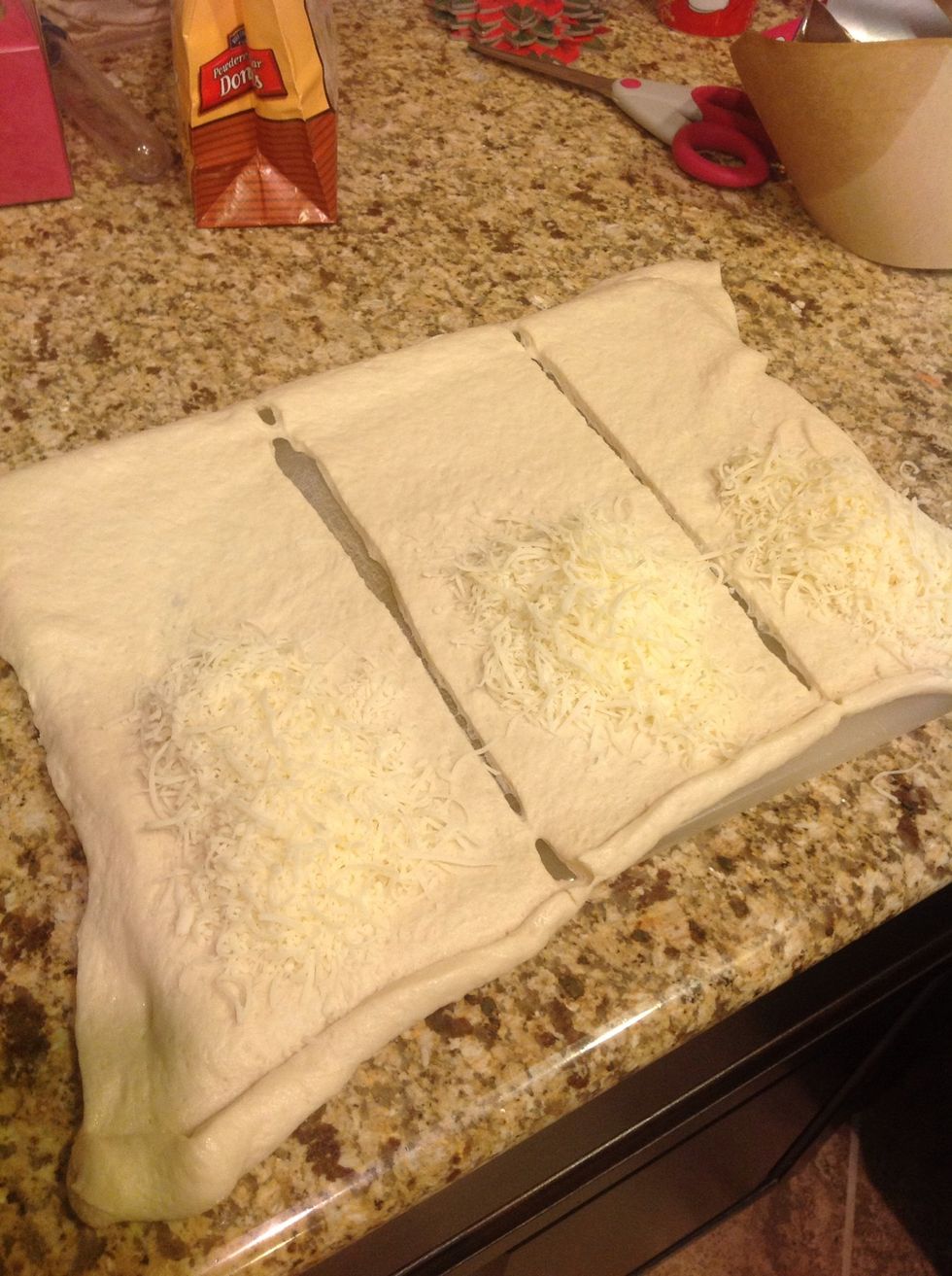 Add a handful of cheese to one side of the dough. Keep away from the edges of the dough.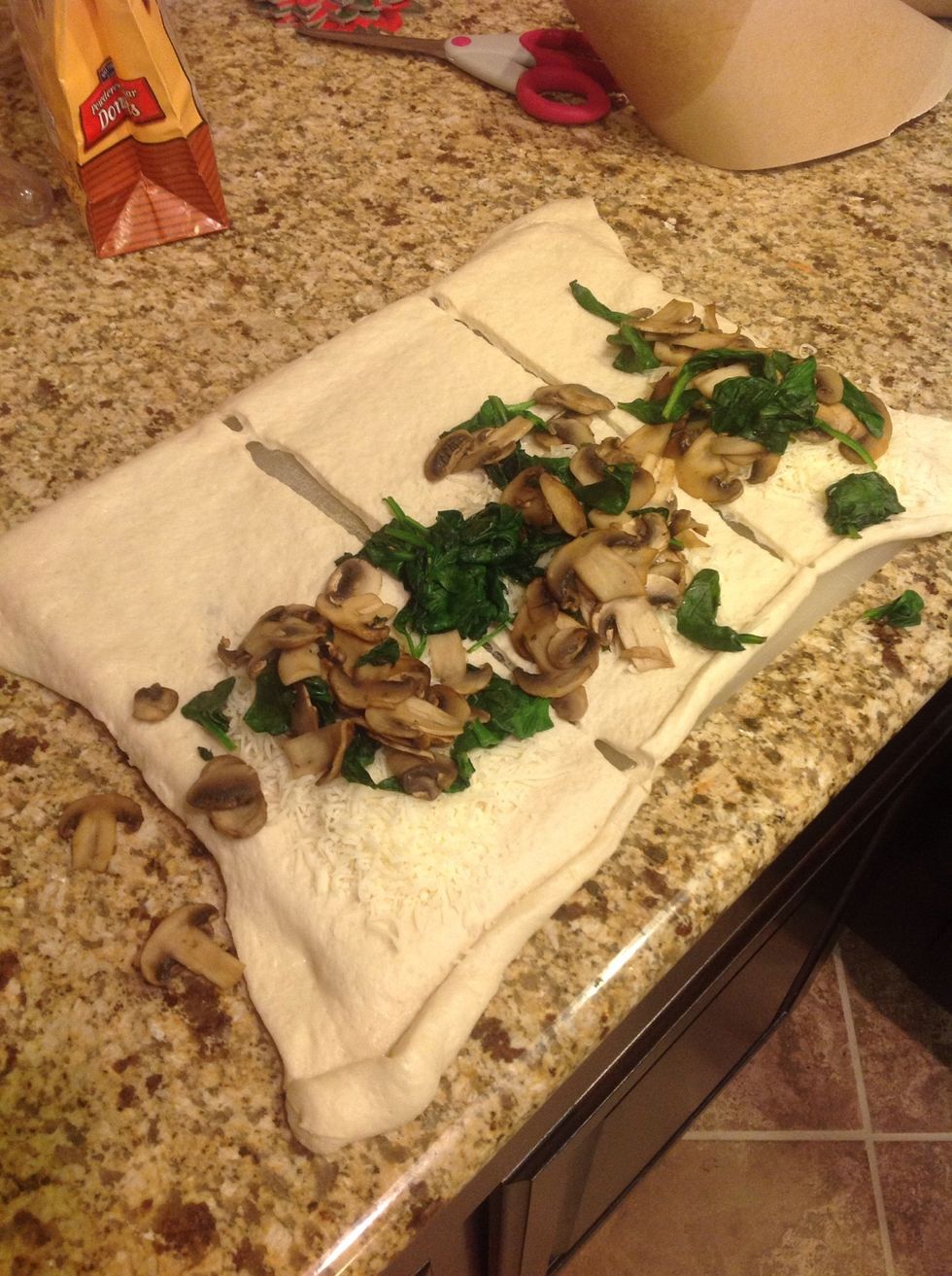 Add your favorite pre-cooked toppings. I added some spinach and mushrooms but I really wanted pepperoni.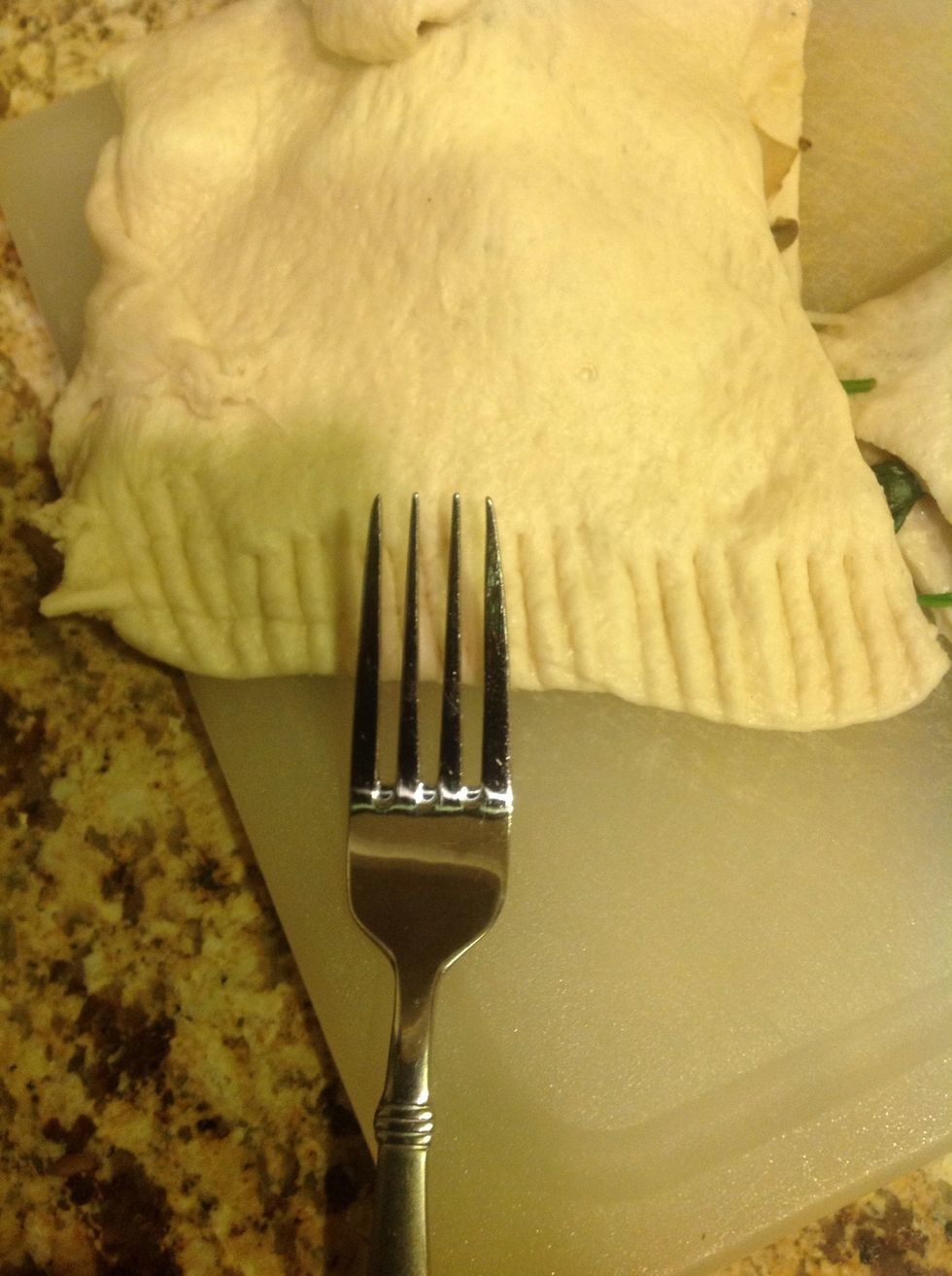 Fold the the dough in half and crimp the 3 open sides with a fork.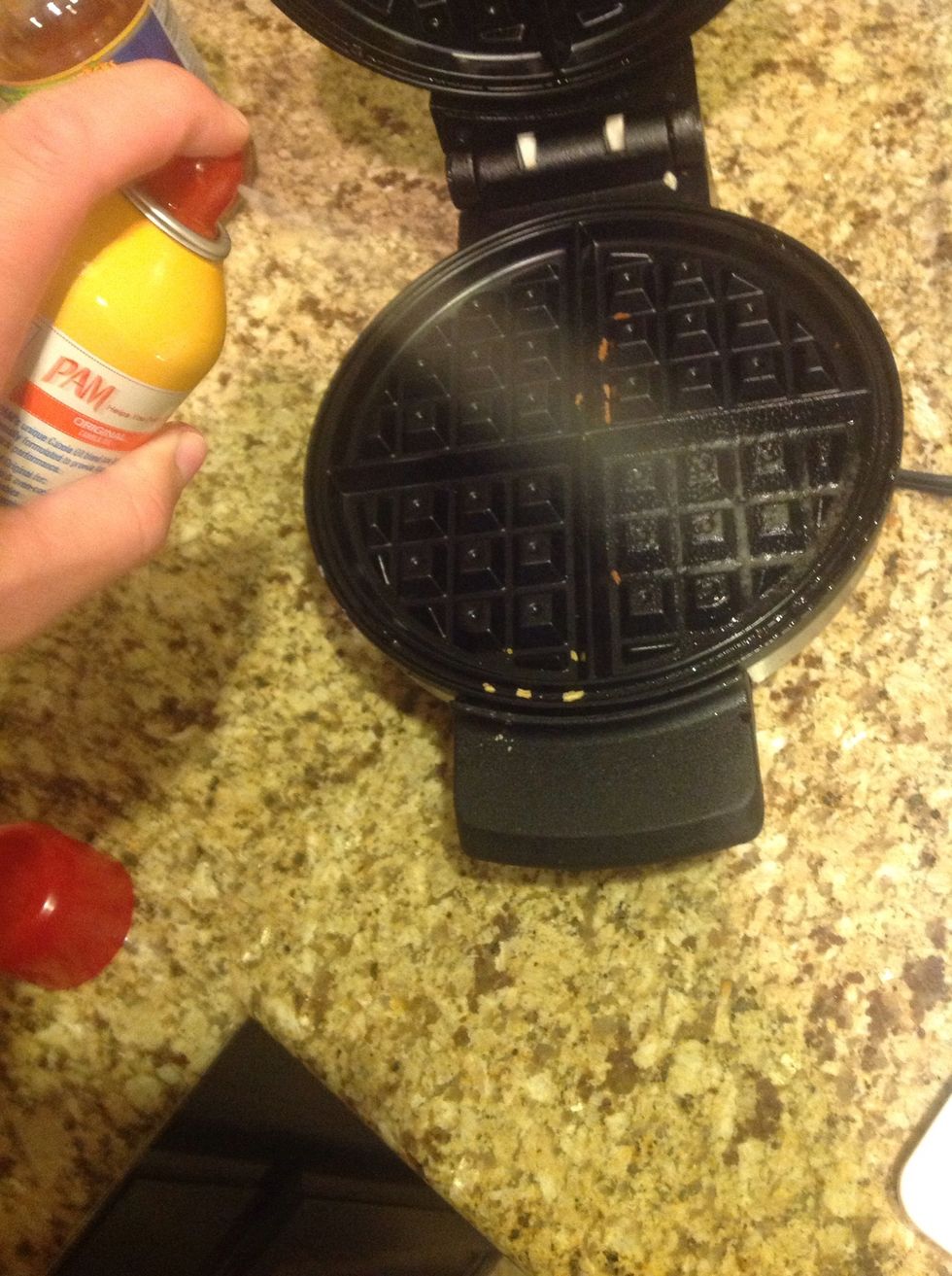 Oil your waffle maker.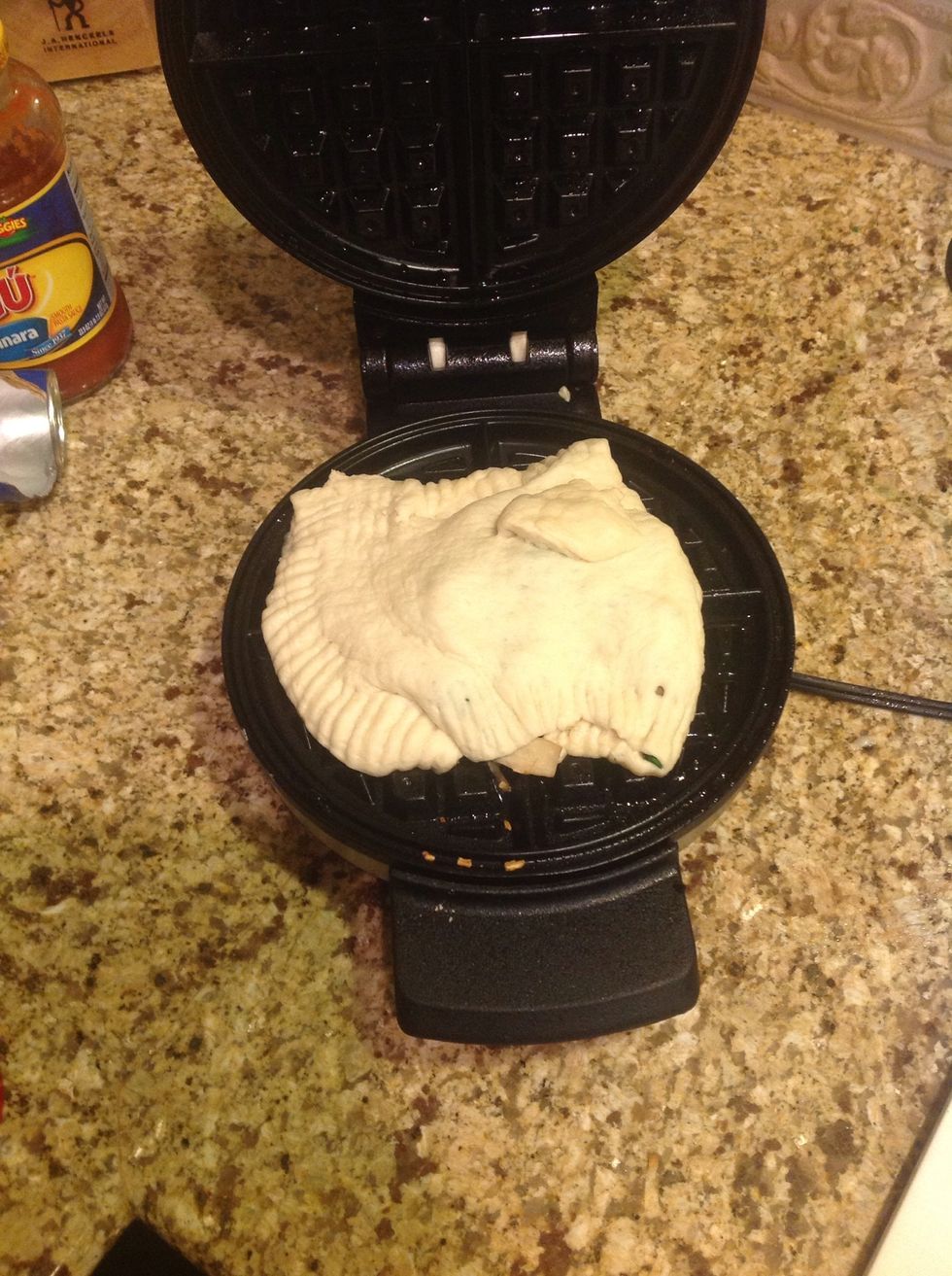 Carefully transfer the dough to the waffle maker with a spatula.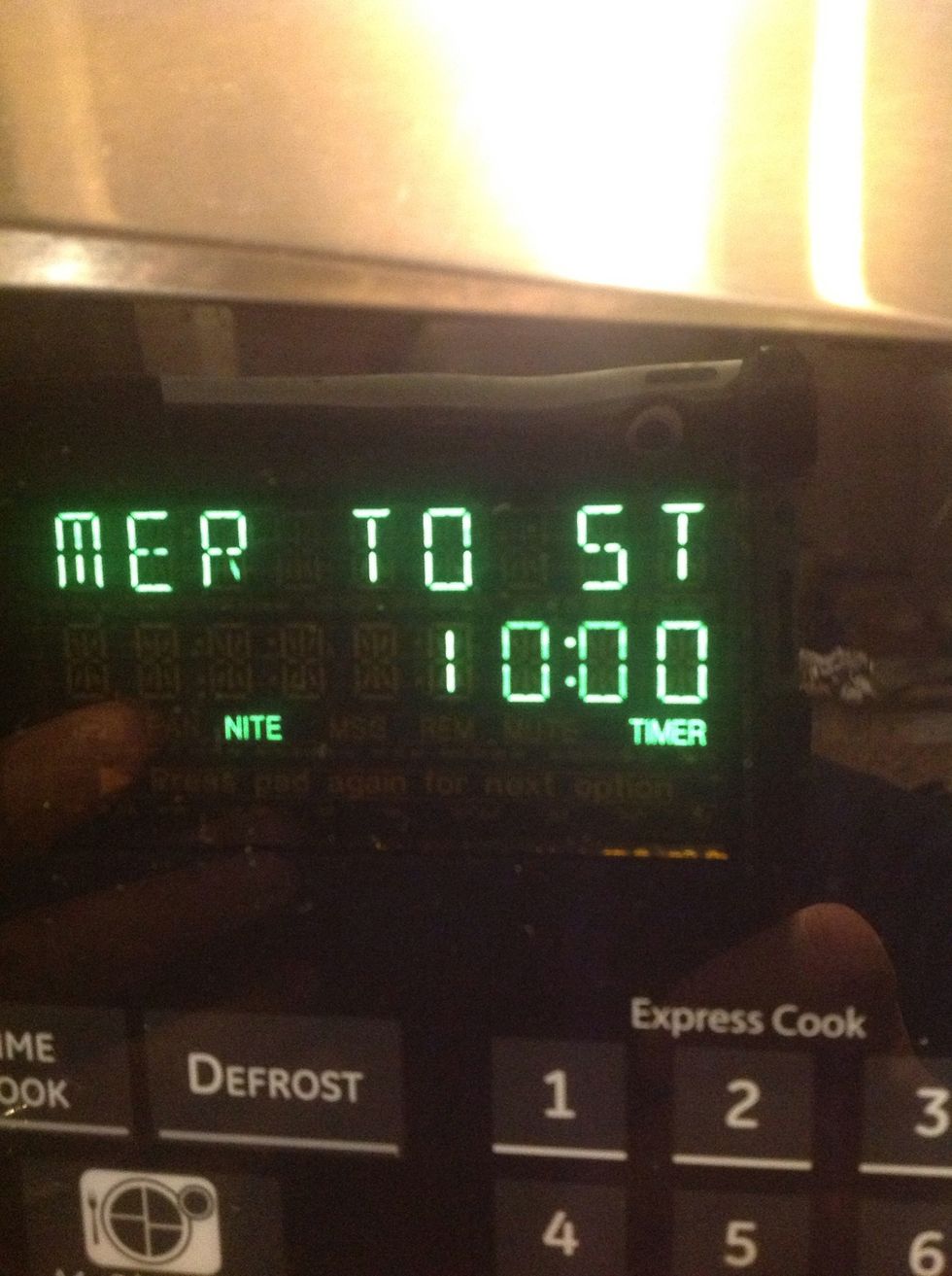 Cooking times vary, should take at most 10 minutes.
Don't be afraid to check on it while it cooks. This is what it should look like when it is done.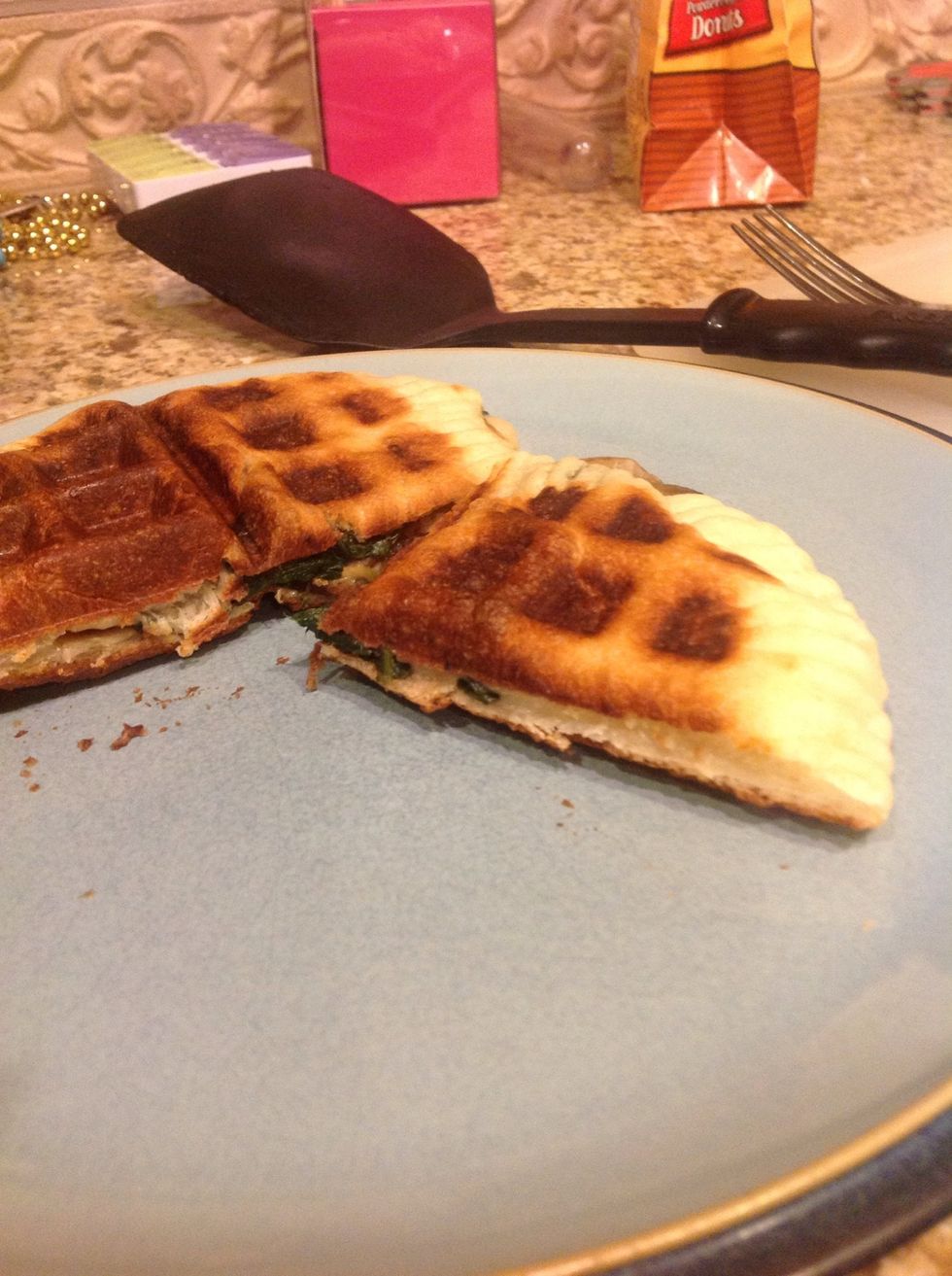 Eat whole or cut into pieces.
Serve with the marinara for dipping. You can put the sauce inside with the toppings if you want, but this way is better.
1.0 Waffle Maker
1.0c Mozzarella
1.0c Pasta sauce
1.0 Tube Pillsbury pizza dough
Toppings