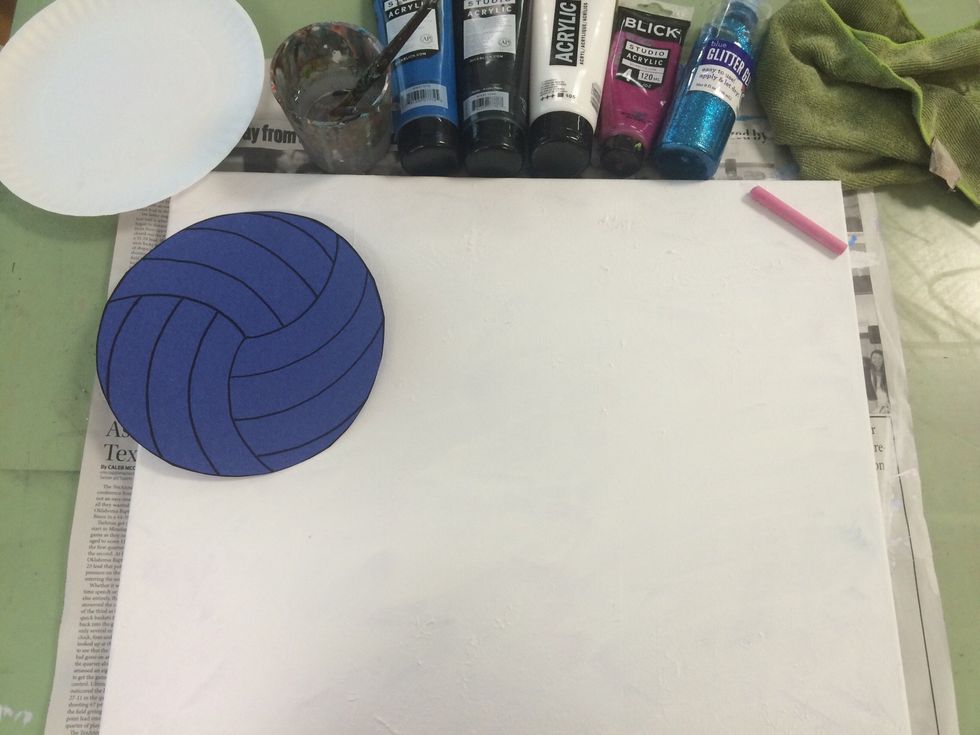 Here are the supplies I am using: brushes and water, a 16 x 20 canvas, acrylic paints, chalk, a circle to trace, and some glitter glue.
First, place the circle on the rule of thirds, not in the center, but not too close to the edge. Trace it with chalk. Chalk is a good drawing tool, because it washes off once your painting is dry.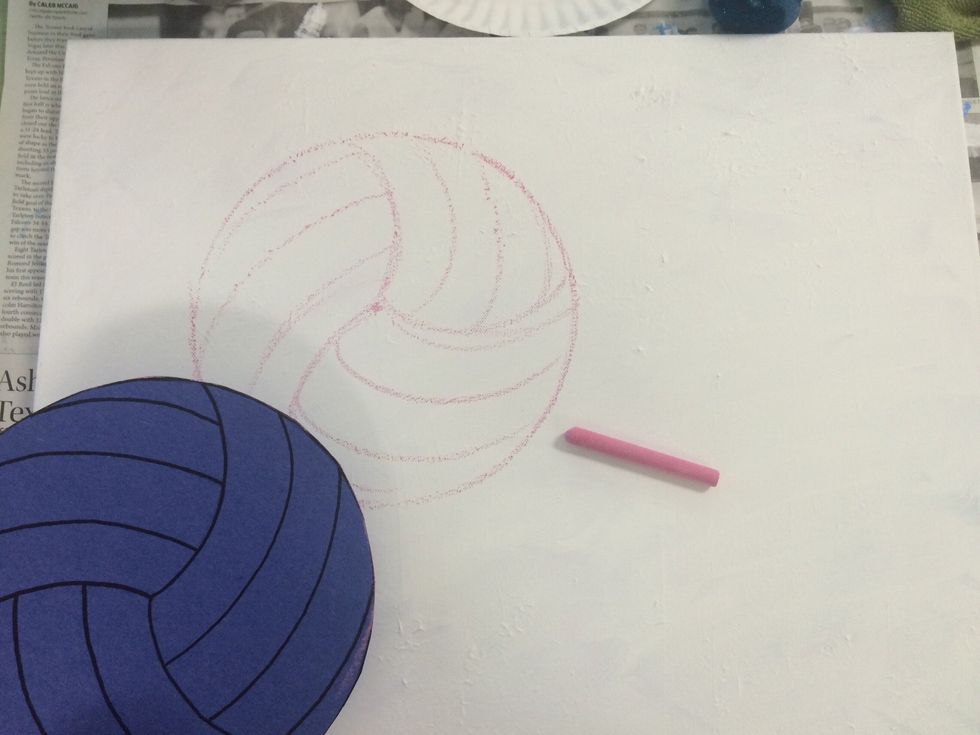 Draw the lines on the volley ball with the chalk. Video Tutorial on next slide.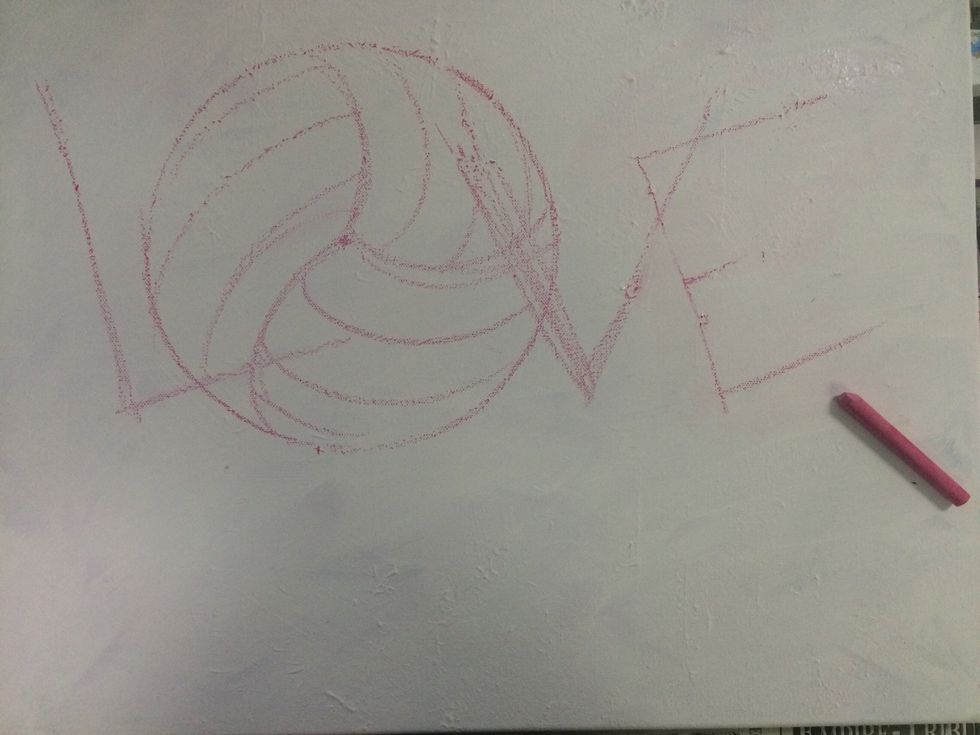 Use the chalk to add an L, V, and E. Angle them and allow them to over lap.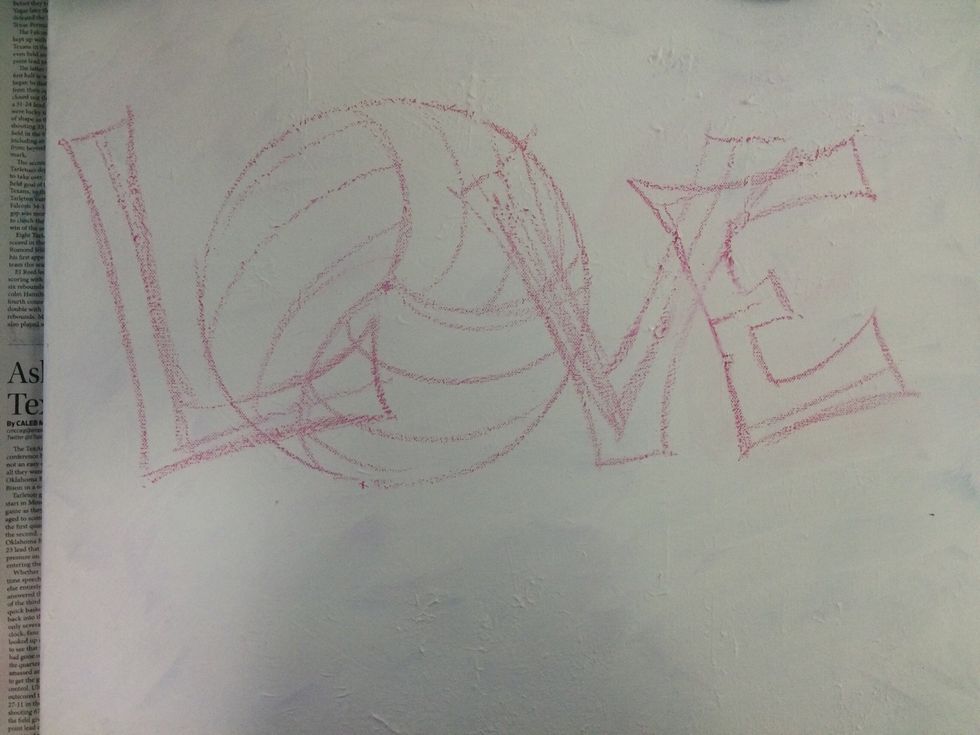 Now turn those letters into block letters.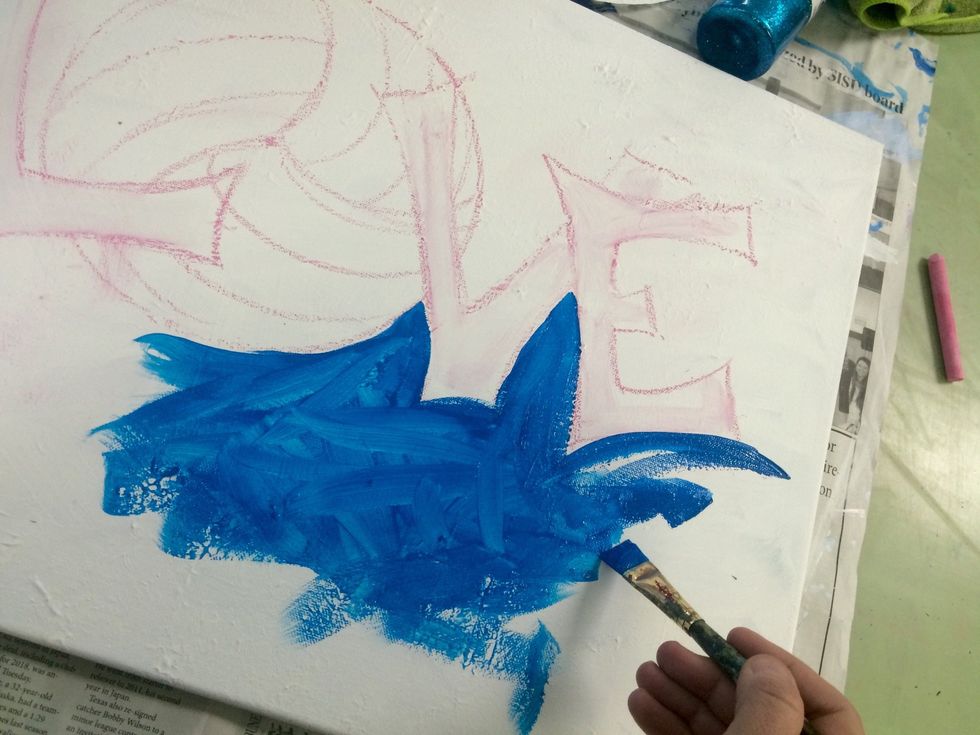 Now paint the outside of it blue. I am leaving lots of active brush strokes in the blue background.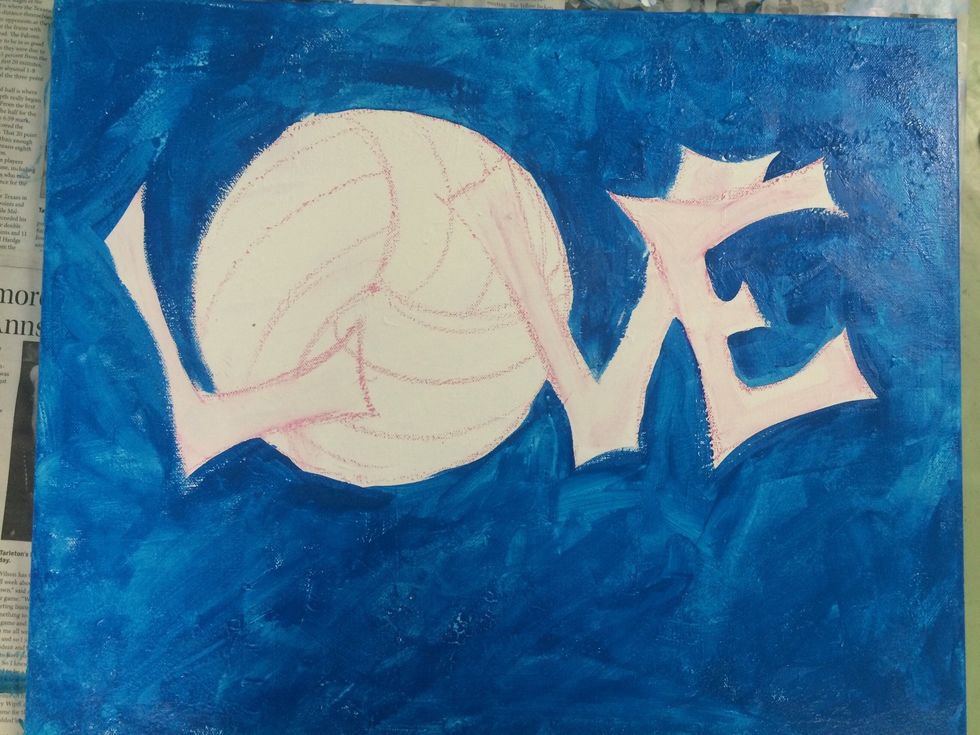 Now the background is finished. If I could go back and do this again, I would now use the pink paint to paint the L, V, and E.
Use a thin paint brush to paint a black outline around the letters and ball.
That's nice and BOLD.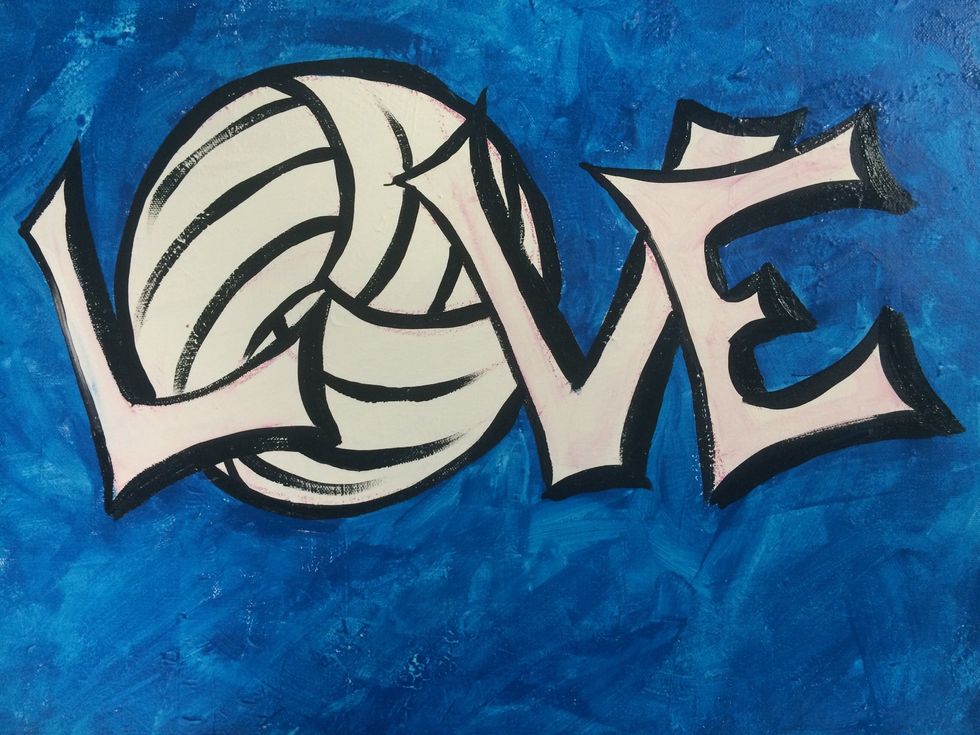 I thickened the outline on the left and bottom edge of each letter to make them look more 3D.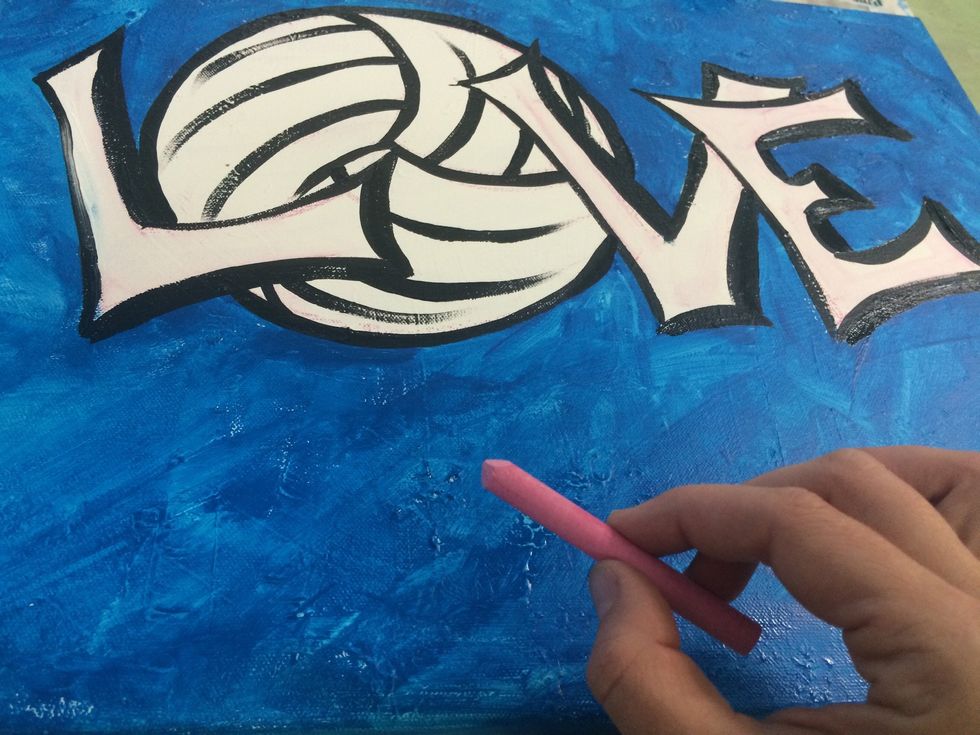 Now, let's use the chalk to write something at the bottom. This can be your name and jersey number. I am writing Volley Ball.
Use the thin brush to paint over your writing with white paint. The key to writing with a paint brush is to not push down to hard.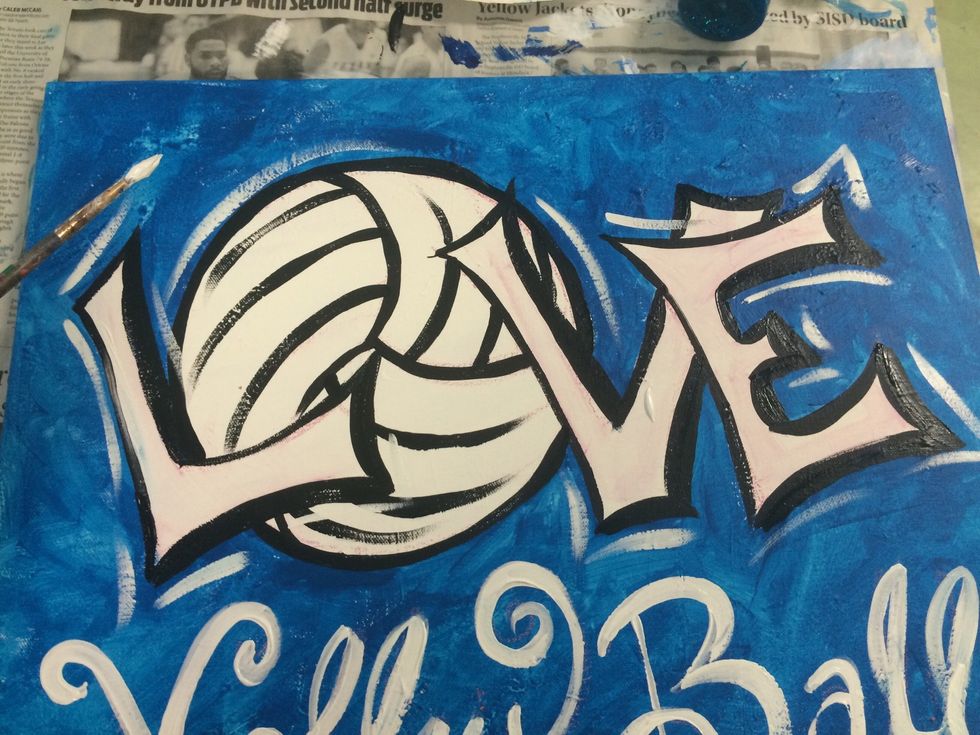 Use this thin brush and white paint to ad some action lines around the letters.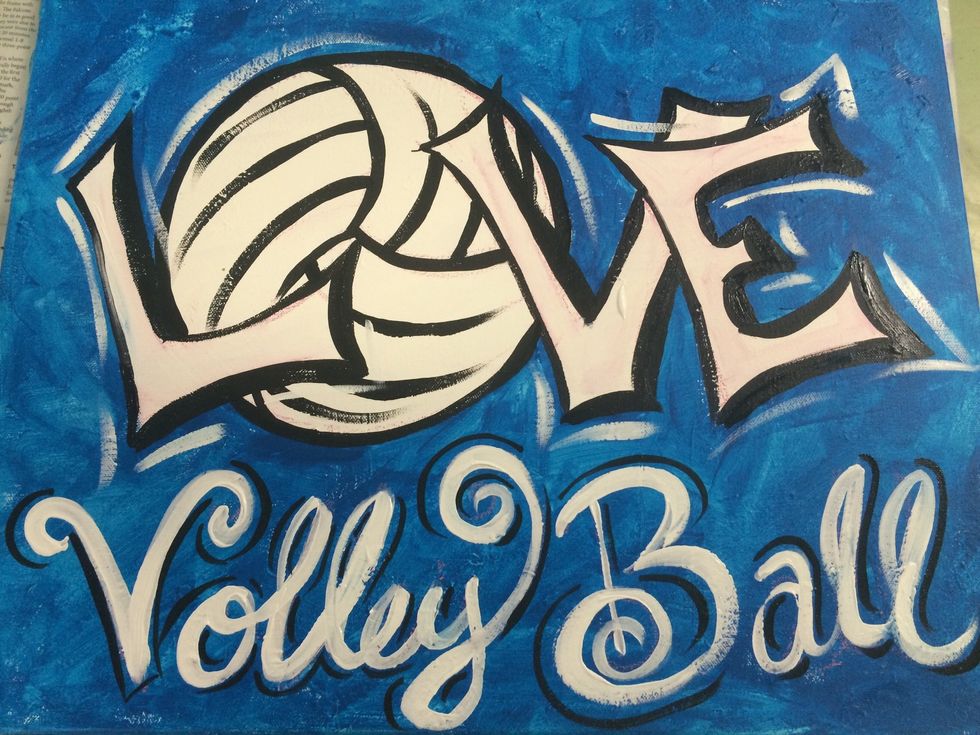 And get some black paint to add some action lines around your writing.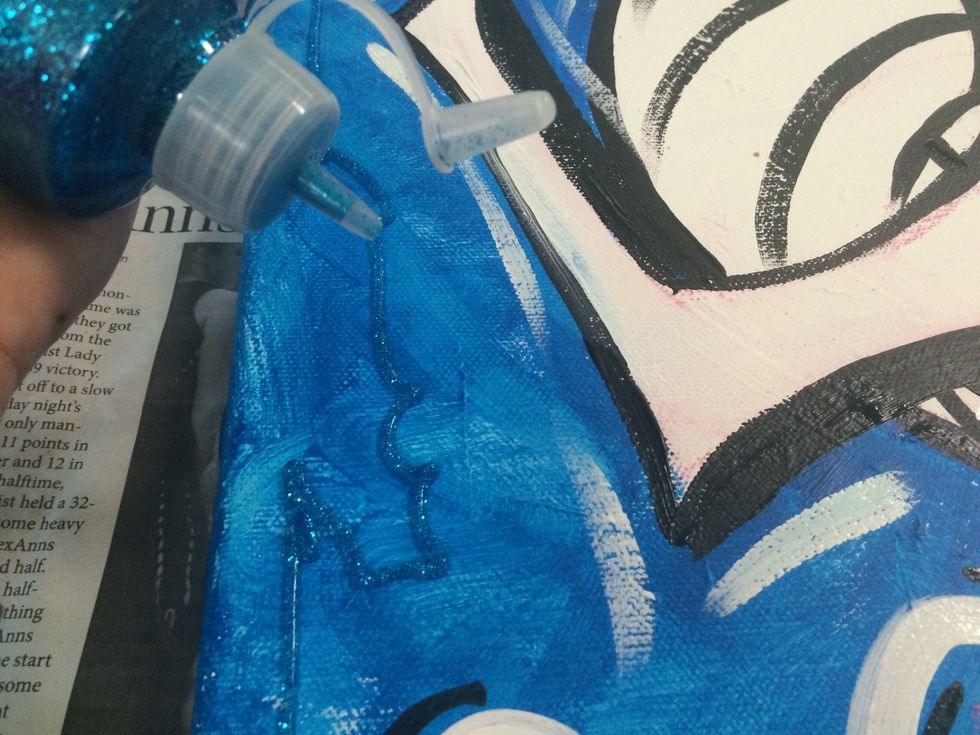 I applied blue glitter glue to the back ground with my finger. You can also wait till the painting is dry and apply ModPodge and sprinkle glitter.
Here is the final painting with Pink for the accent color and a few white accent marks on the letters. Be creative with your design!
canvas
paintbrushes
acrylic paints- blue, black, pink, white
glitter glue
cup of water and paper towel
chalk and circle to trace