Did you ever wanted to own a Vinyl clock that didn't cost as much as a new record? If so, this snapguide's for you.
15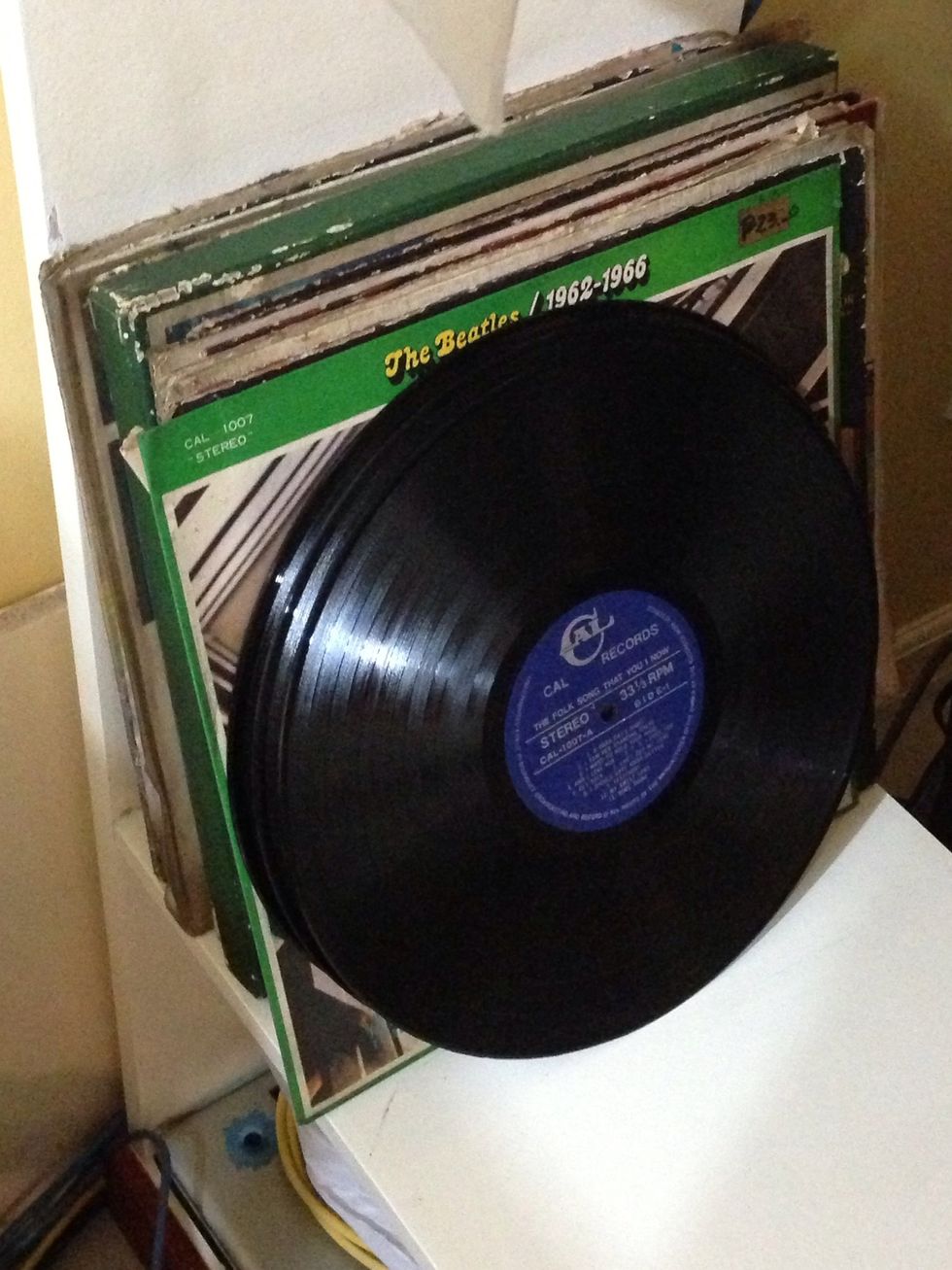 Choose a badly worn LP that you no longer use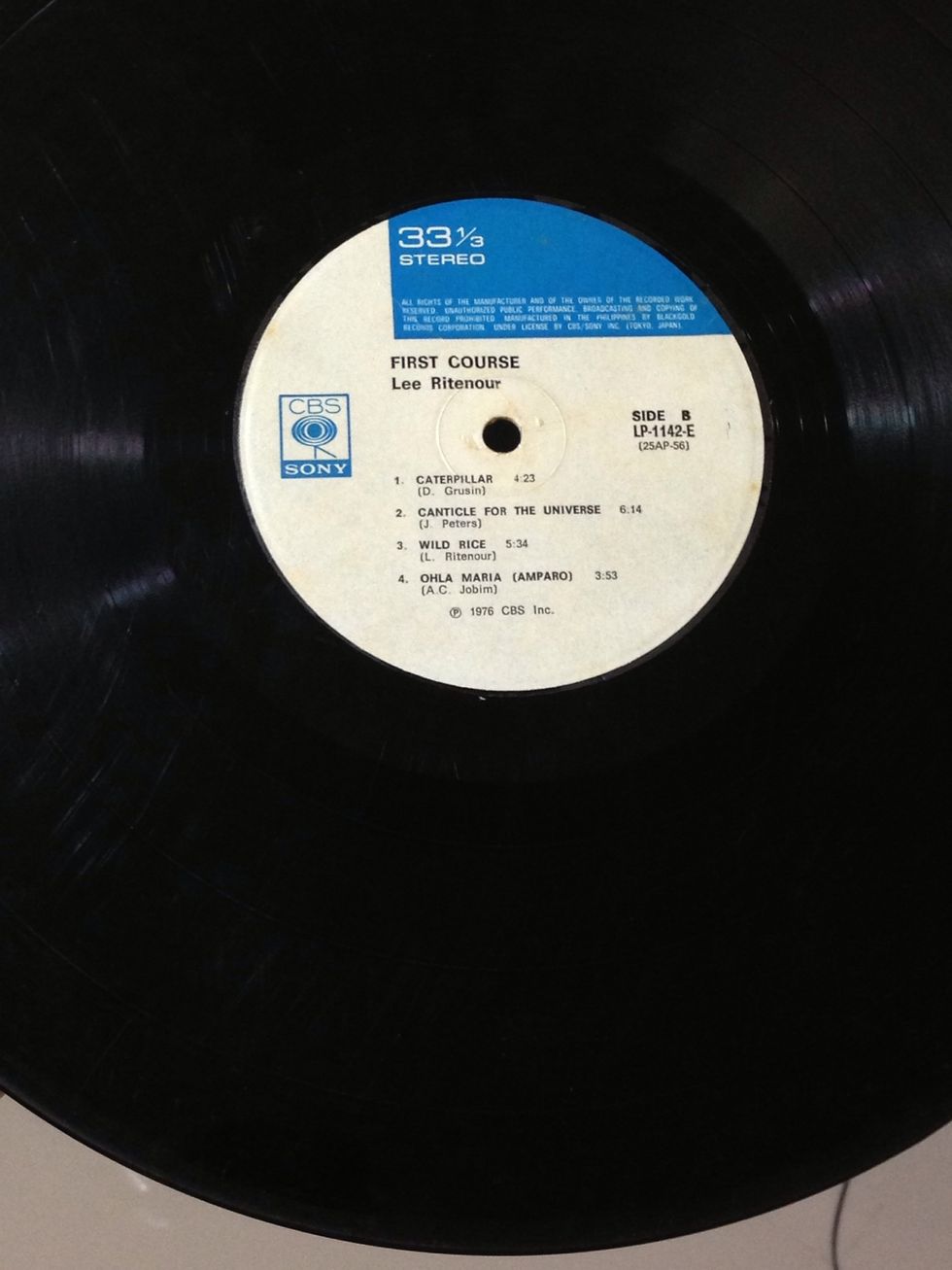 I've chosen my Lee Ritenour's First Course album. I picked this one up used.. Unfortunately, the record was very worn out. TIP: it would help if you could find an LP with a colorful record label.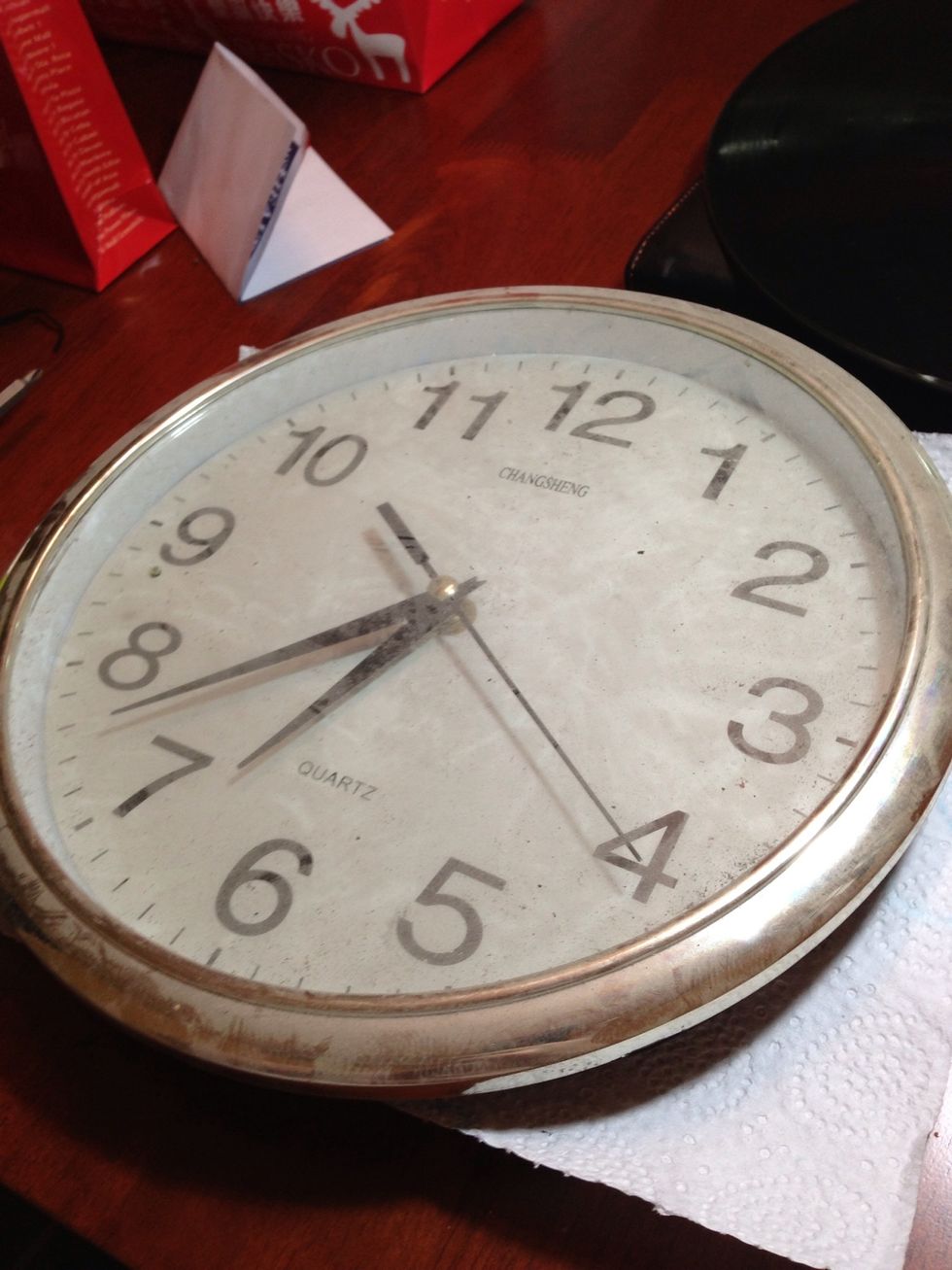 Find a cheap quartz clock. This one has seen better days judging by the dust.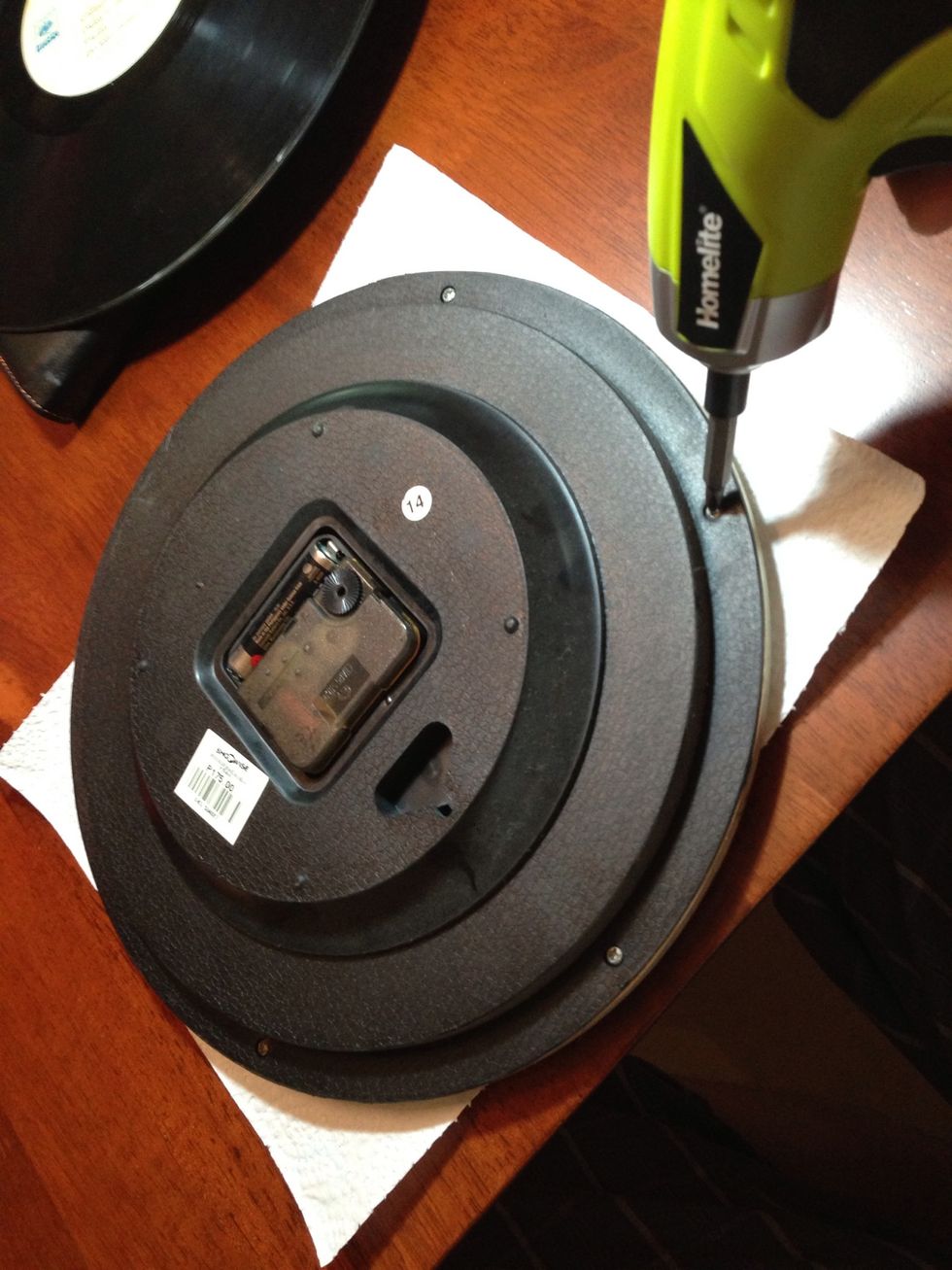 Proceed to remove the clock assembly.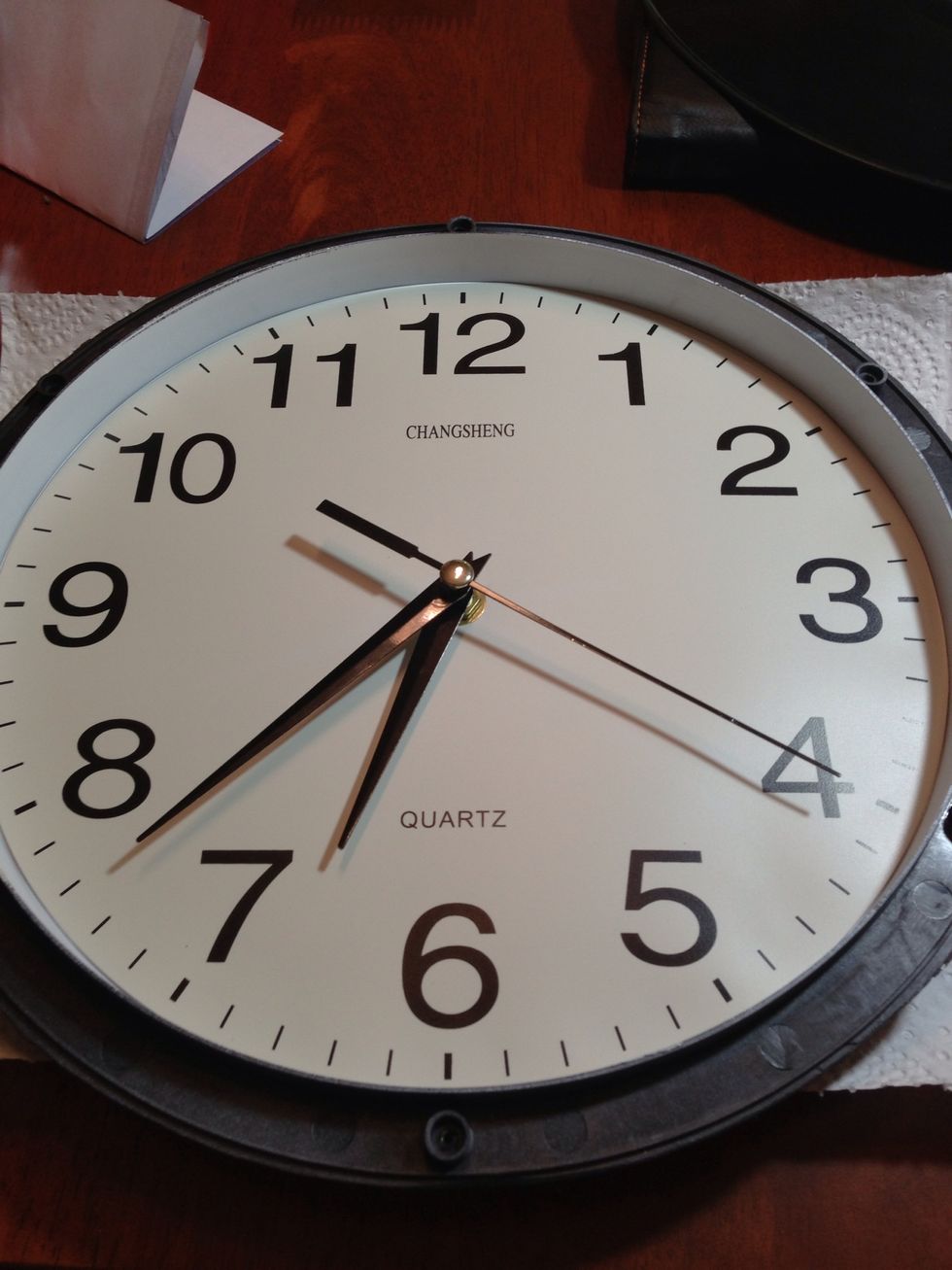 Here's the clock with the glass and case removed.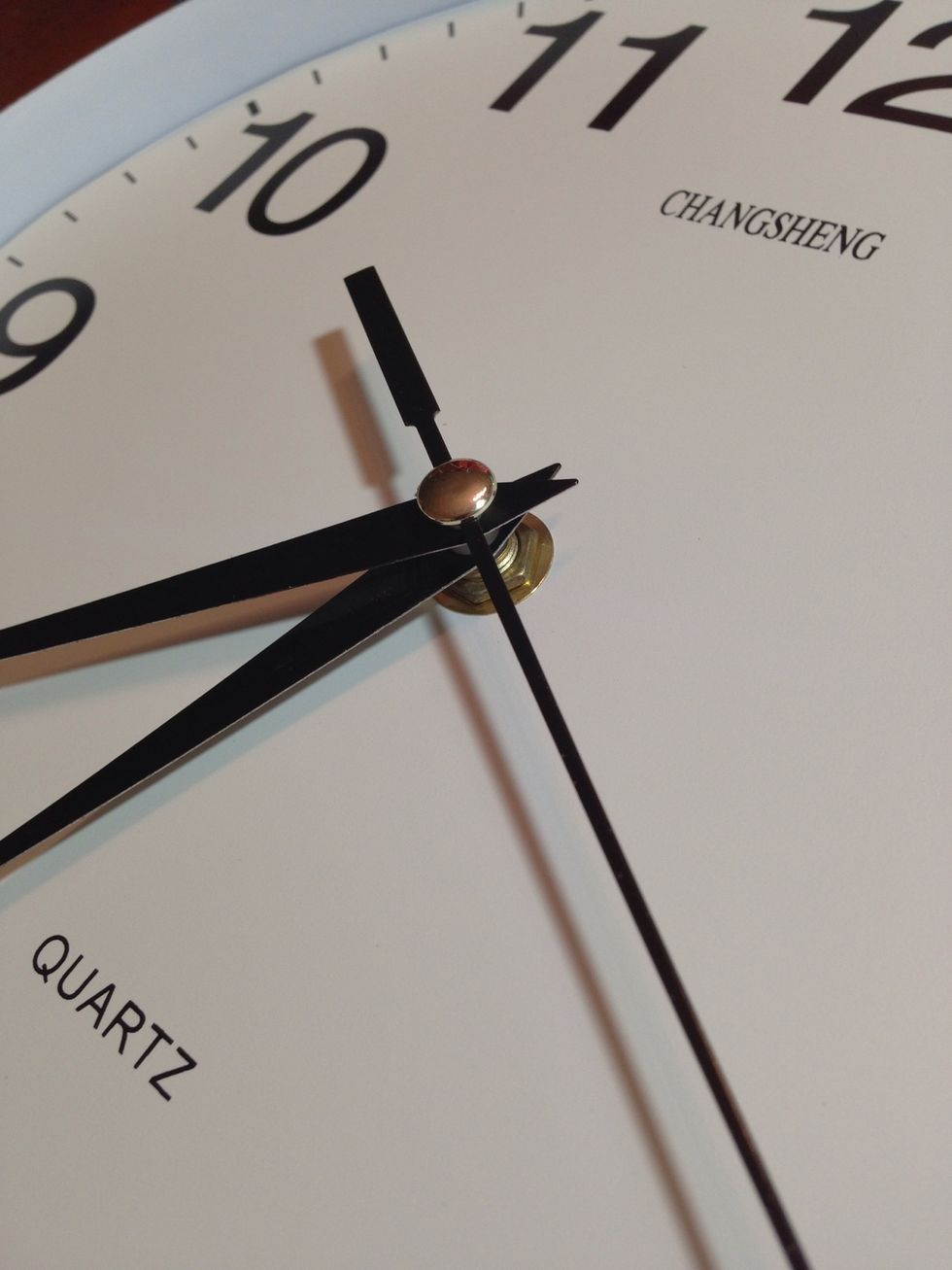 Carefully remove the hour, minute and second hand. They normally pop off by just pulling them out straight from the clock mechanism.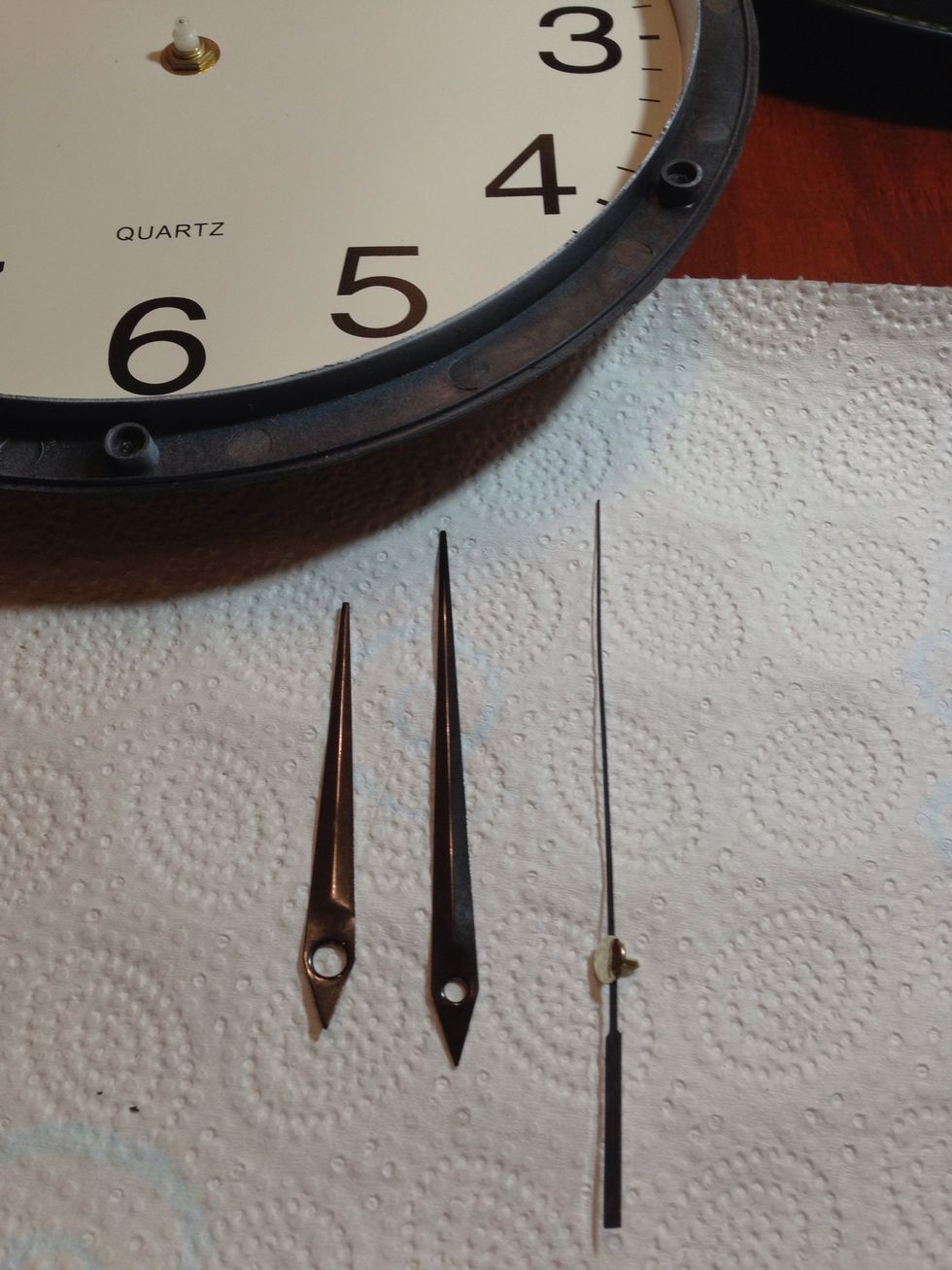 You should be left with these.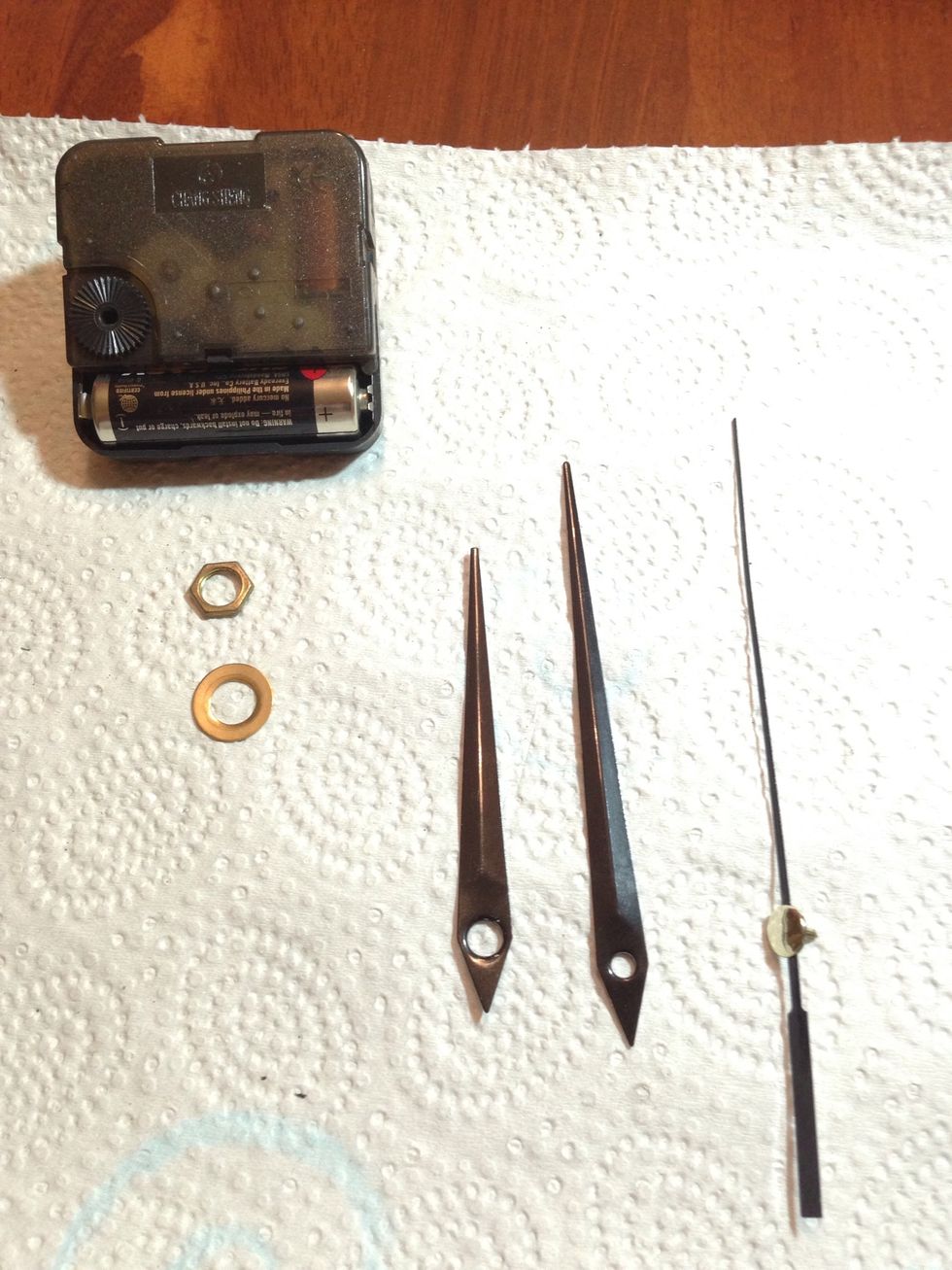 Also, remove the clock mechanism. You may or may not keep the washer and the nut. TIP: depending on the color of the record label, it may be a good idea to repaint the hands. I painted mine red.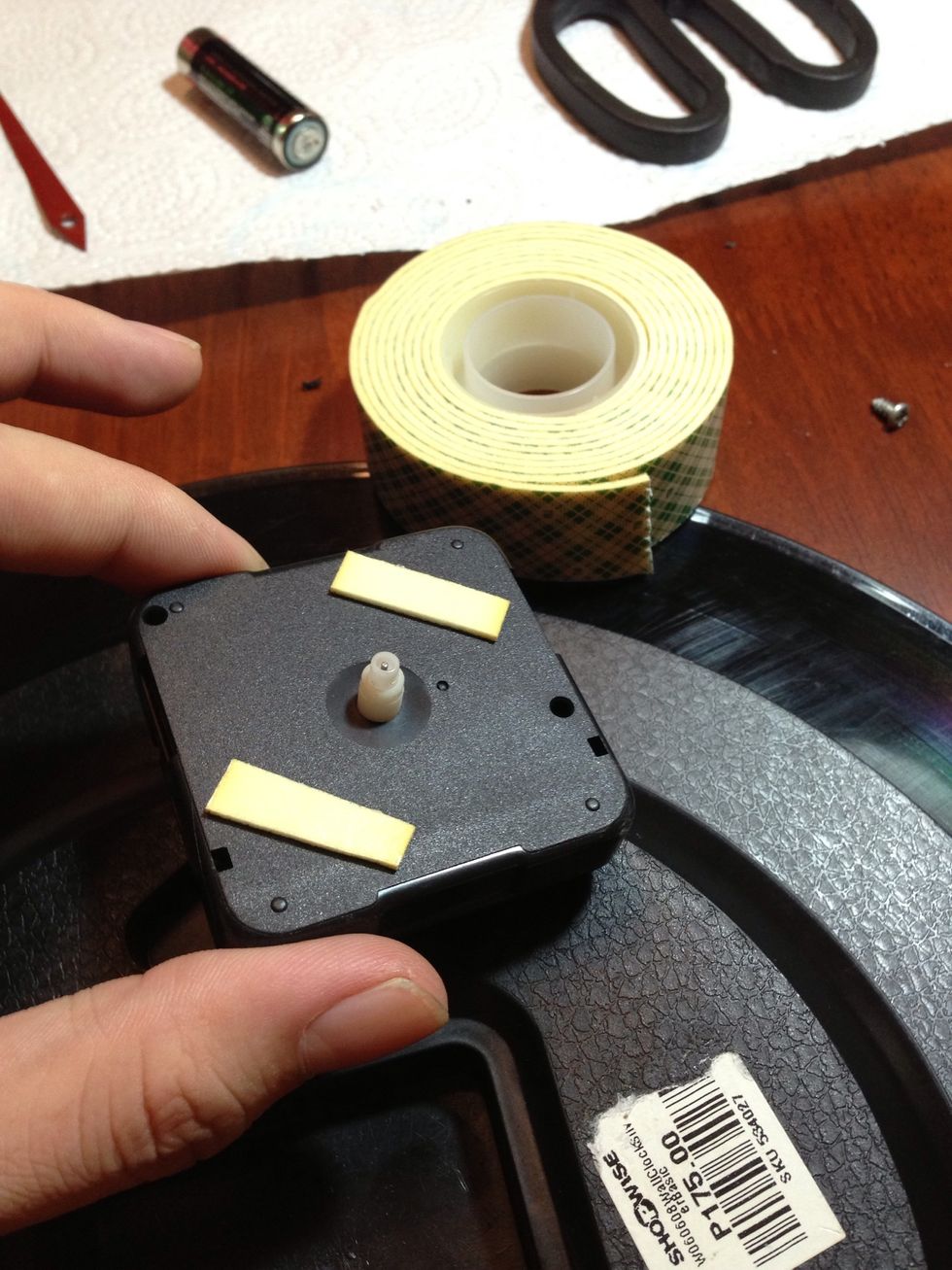 Use the double sided tape to attach the mechanism to the LP record. Make sure you properly align the mechanism with the label in front.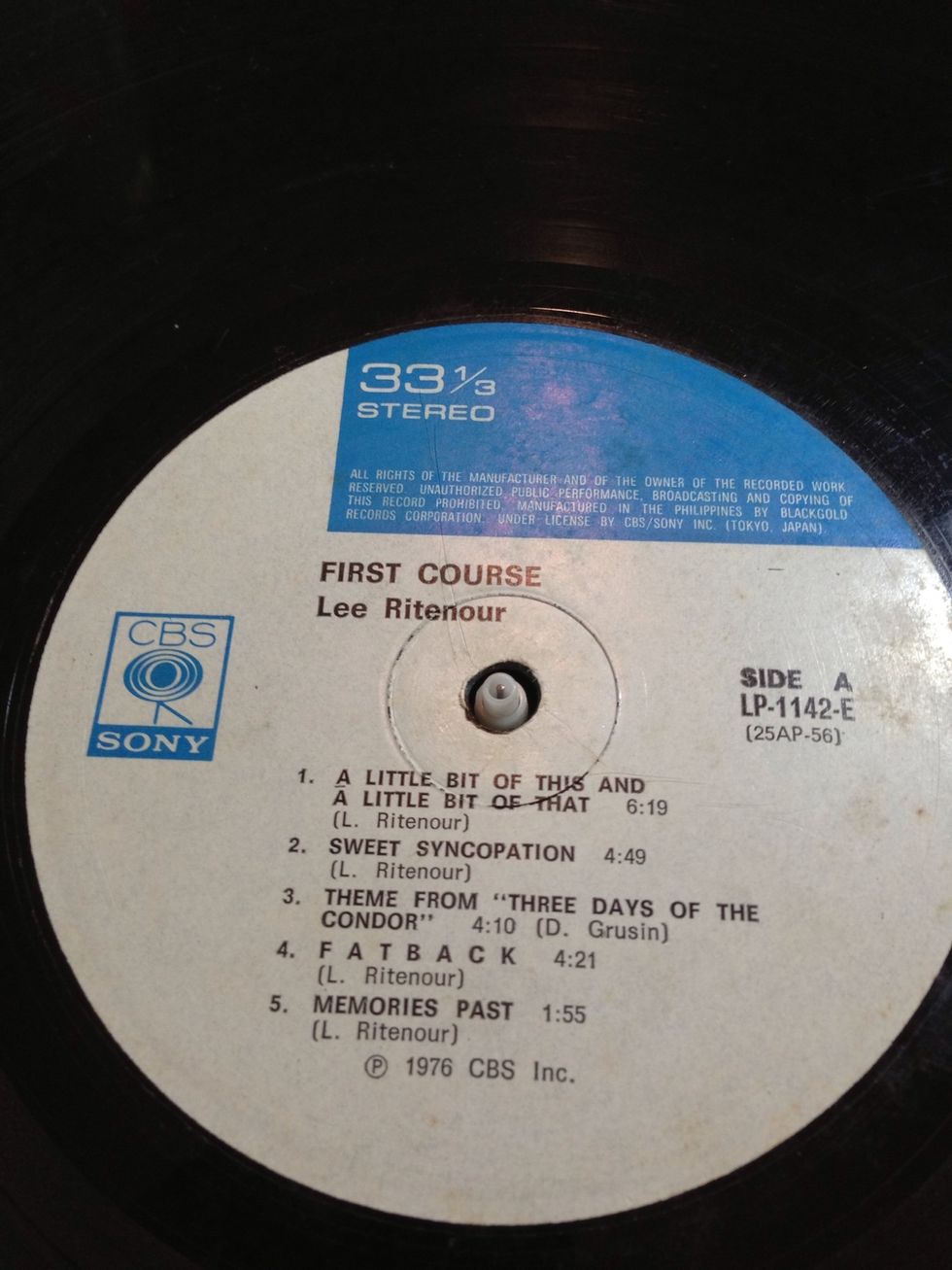 You should end up with this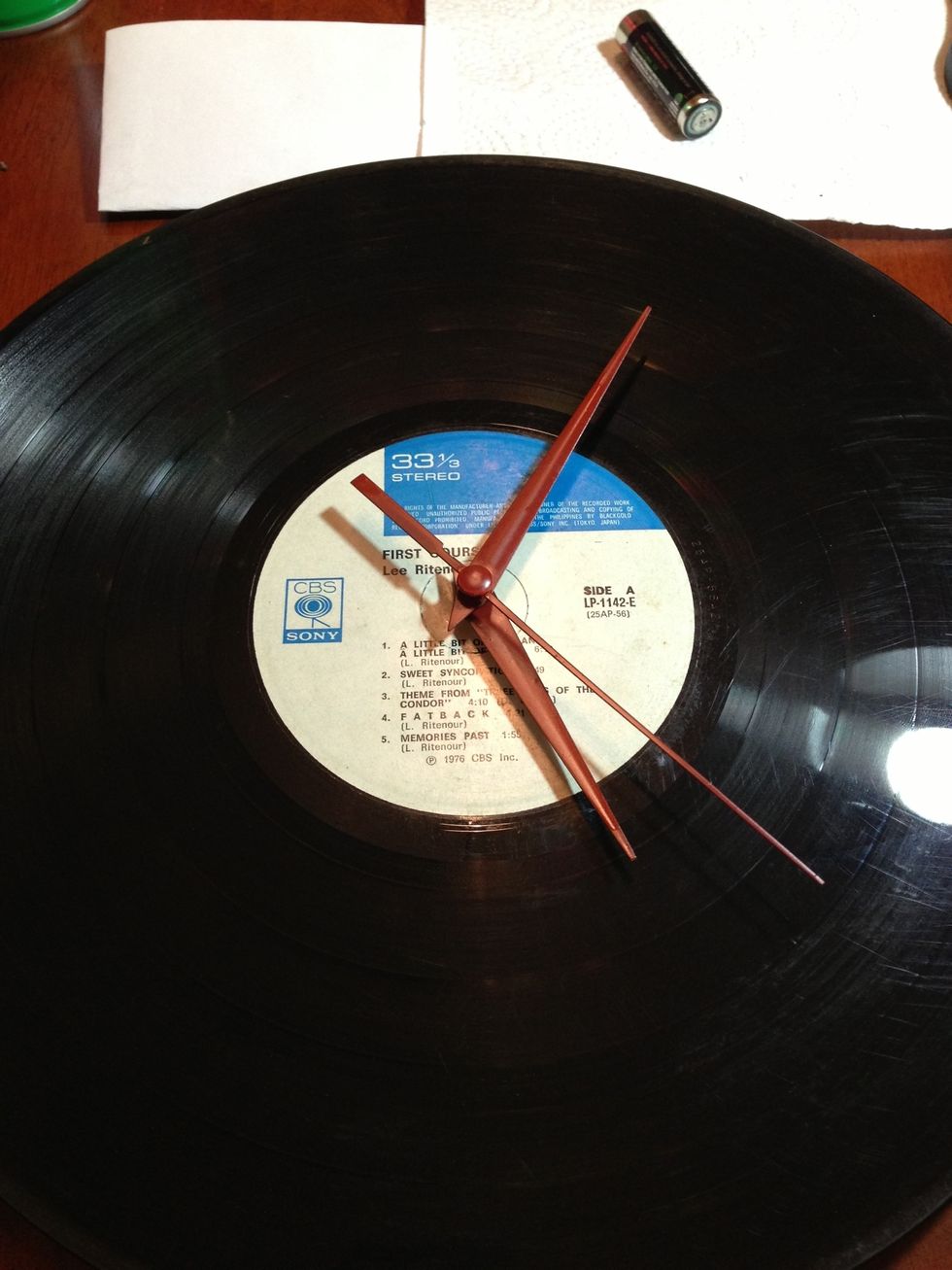 Reattach the hands by reversing the order in which you removed the hands (hour, minute then second hands). At this point, you can already place the finished vinyl clock on top of a bookshelf or table.
There you have it. Your very own Vinly clock.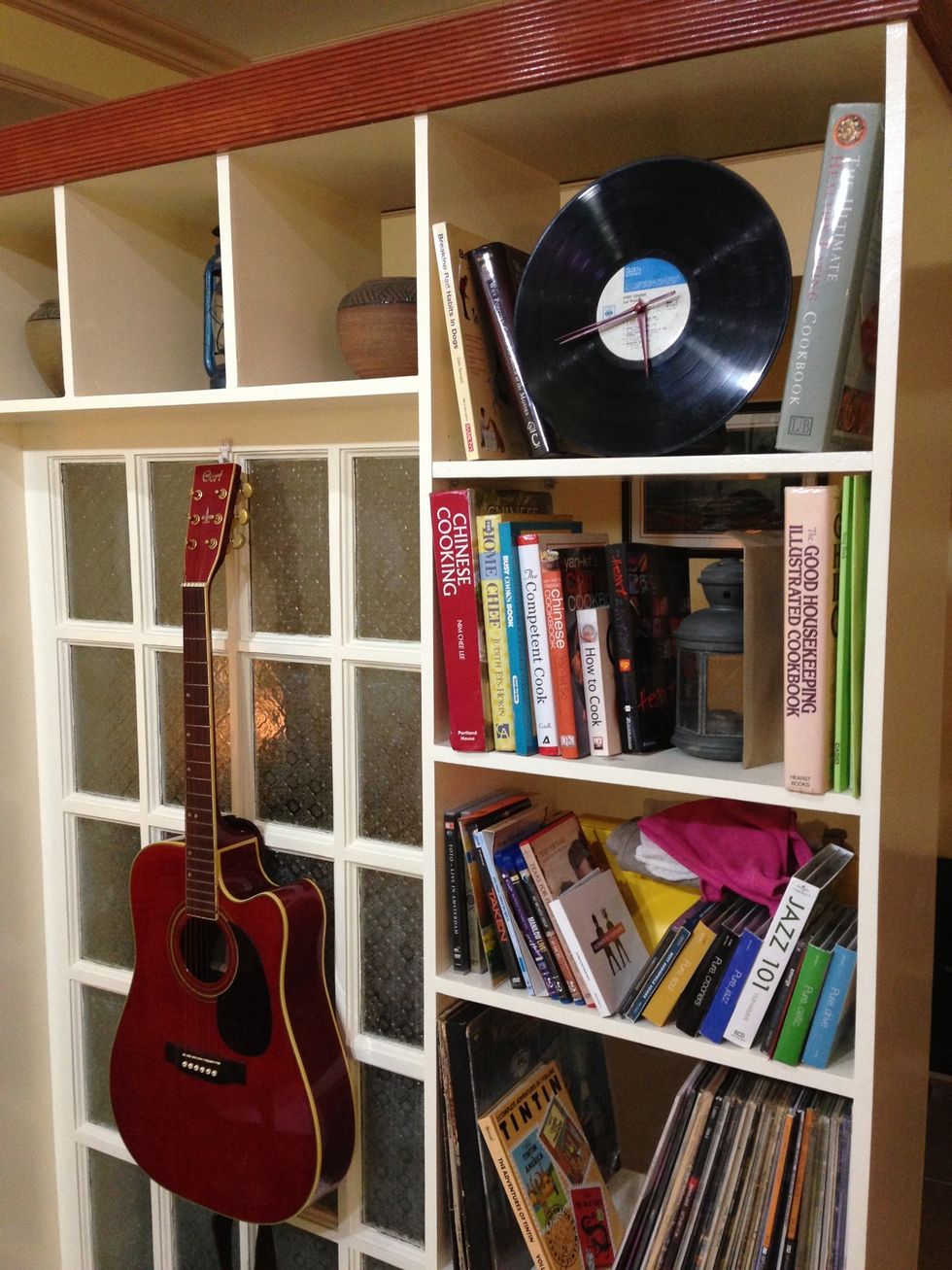 I don't know about you, but I think It looks good on my bookshelf.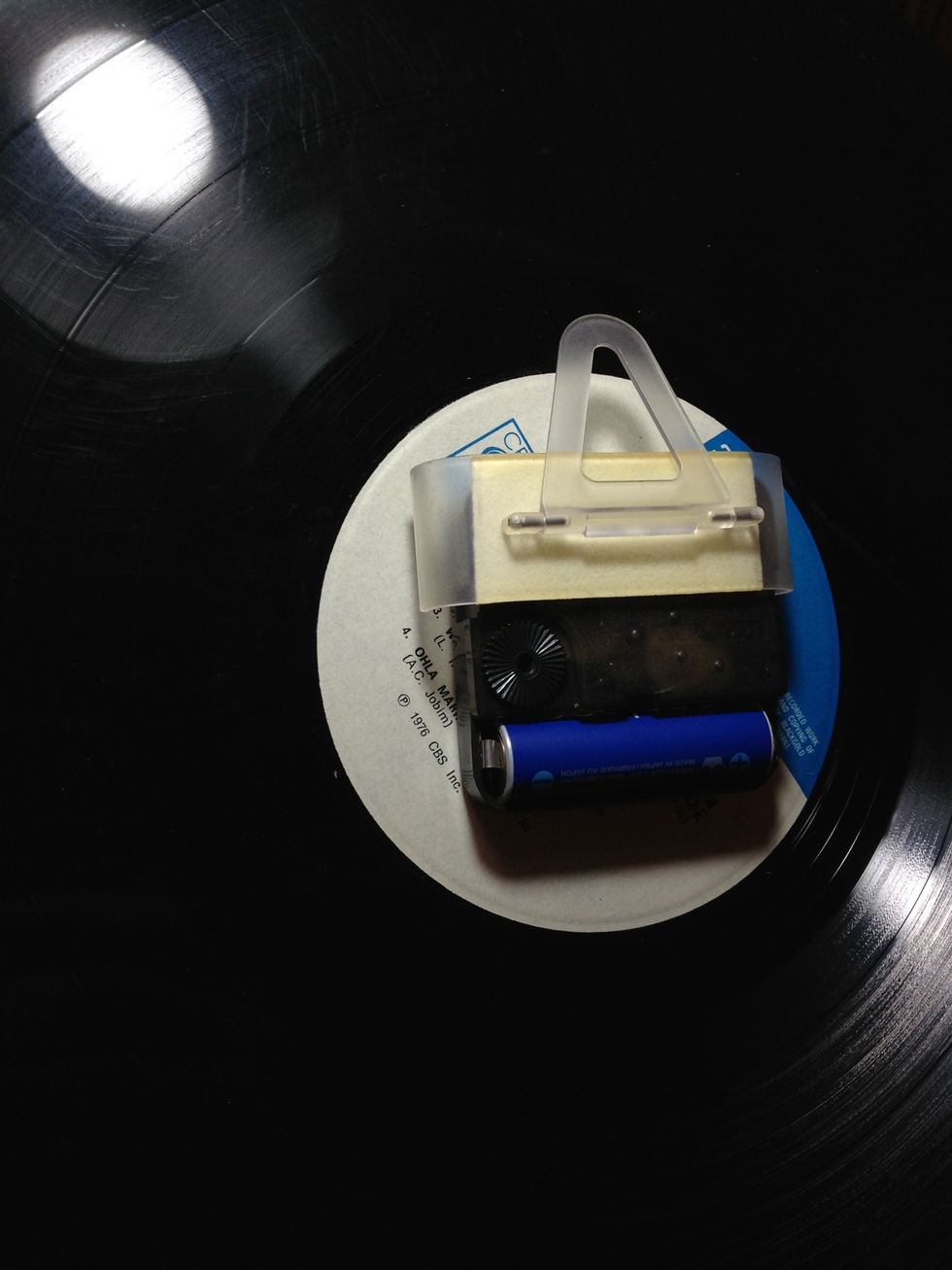 But, if you're like me, I'd like to hang it near my turntable. Attach an improvised hook to do so. Any junk would do. Here, i used an old iPod Touch accessory; a stand that came with a casing.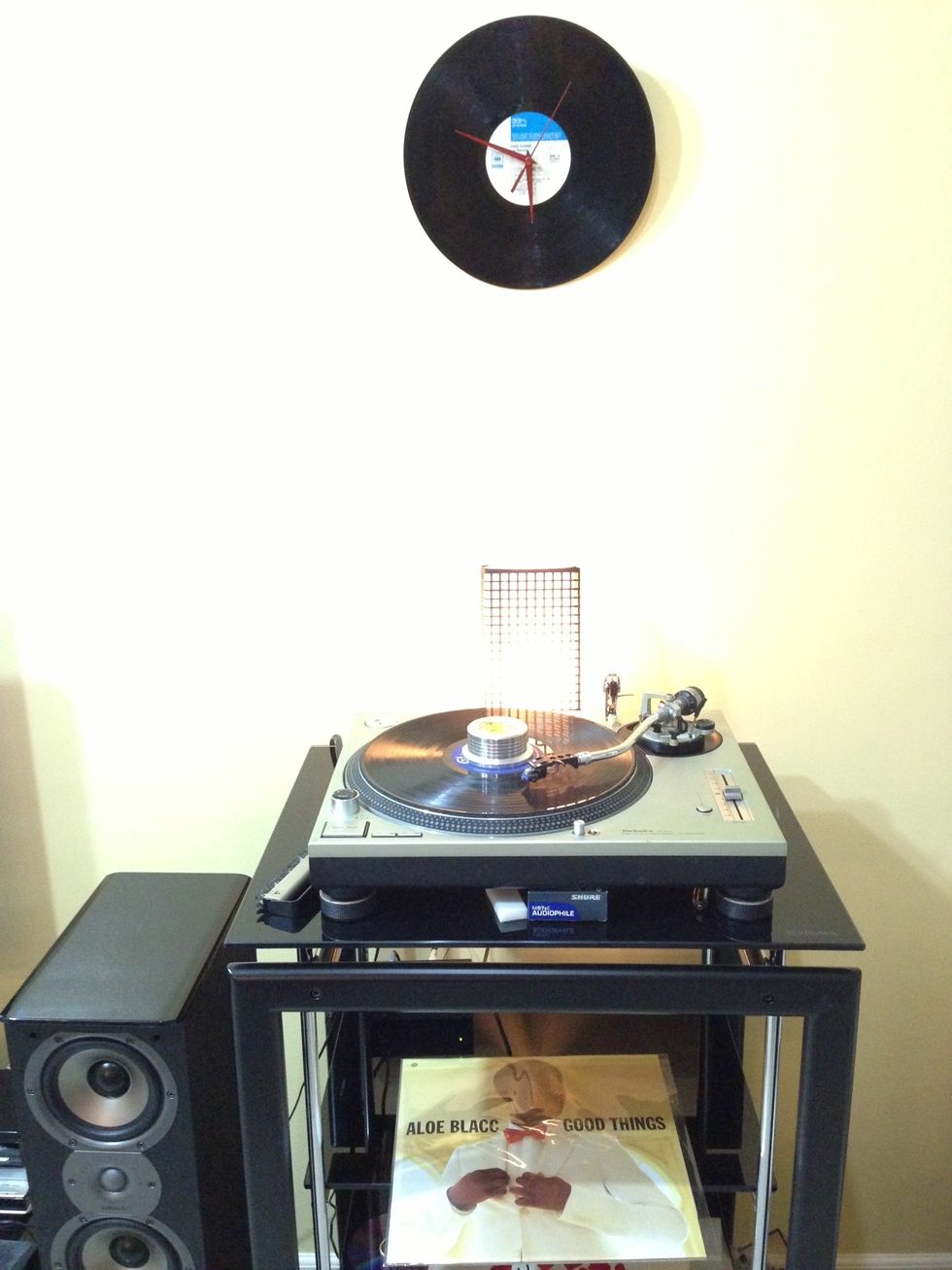 Voila! Now its more enjoyable to listen to LP records.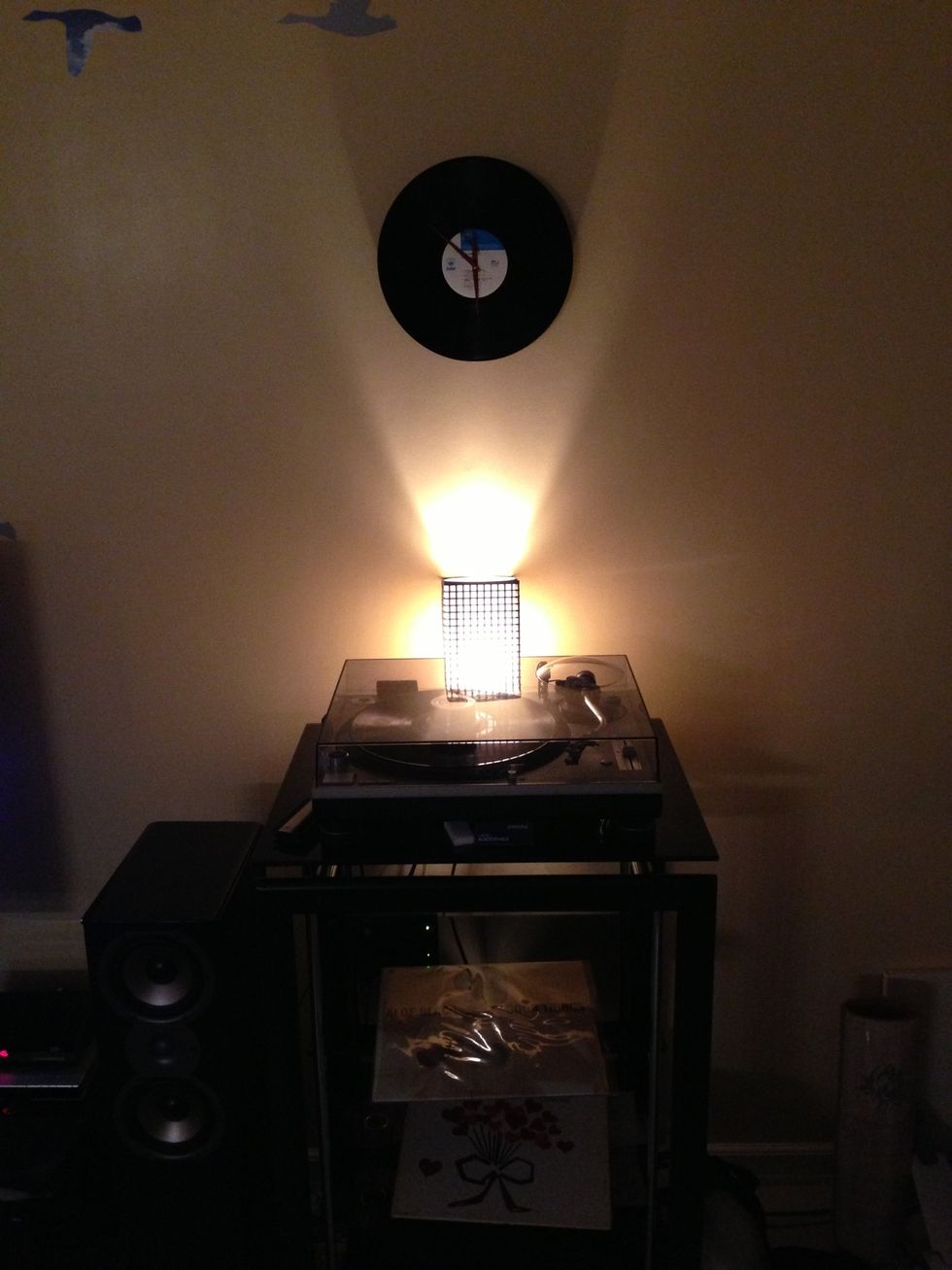 Here it is with the mood light on.
3M double sided tape
Old (cheap) clock
Used Vinyl record